Table of Content:
What better way of enhancing the look and feel of your living space than by choosing a TV unit design that blends well with the overall theme of your home? But why the TV unit design? It is because a TV unit's design is visually appealing, aesthetically pleasing, and functional simultaneously. There are a multitude of designs and styles available in the market. And moreover, they can be customised as per your requirements. The look and feel of your living room can be completely changed by a stunning TV unit design, making it appear more chic and elegant.
You must be in a dilemma right now, as to which one is the best TV unit design for your house at the moment. To know more, read the TV unit design ideas listed below and decide which one will work the best in your space.
TV Unit Design 2022
1. Contemporary TV Panel Design For The Living Room
The ideal option for someone who wants to keep their living room looking sharp and modern should go for a contemporary TV panel design. Incorporate a backdrop for your modern TV set into your drawing room's whitewashed walls. Add some contrast to the monochromatic playground, you may also put some fresh flowers for a splash of color.
Also Read: Using Exposed Beams As Home Decor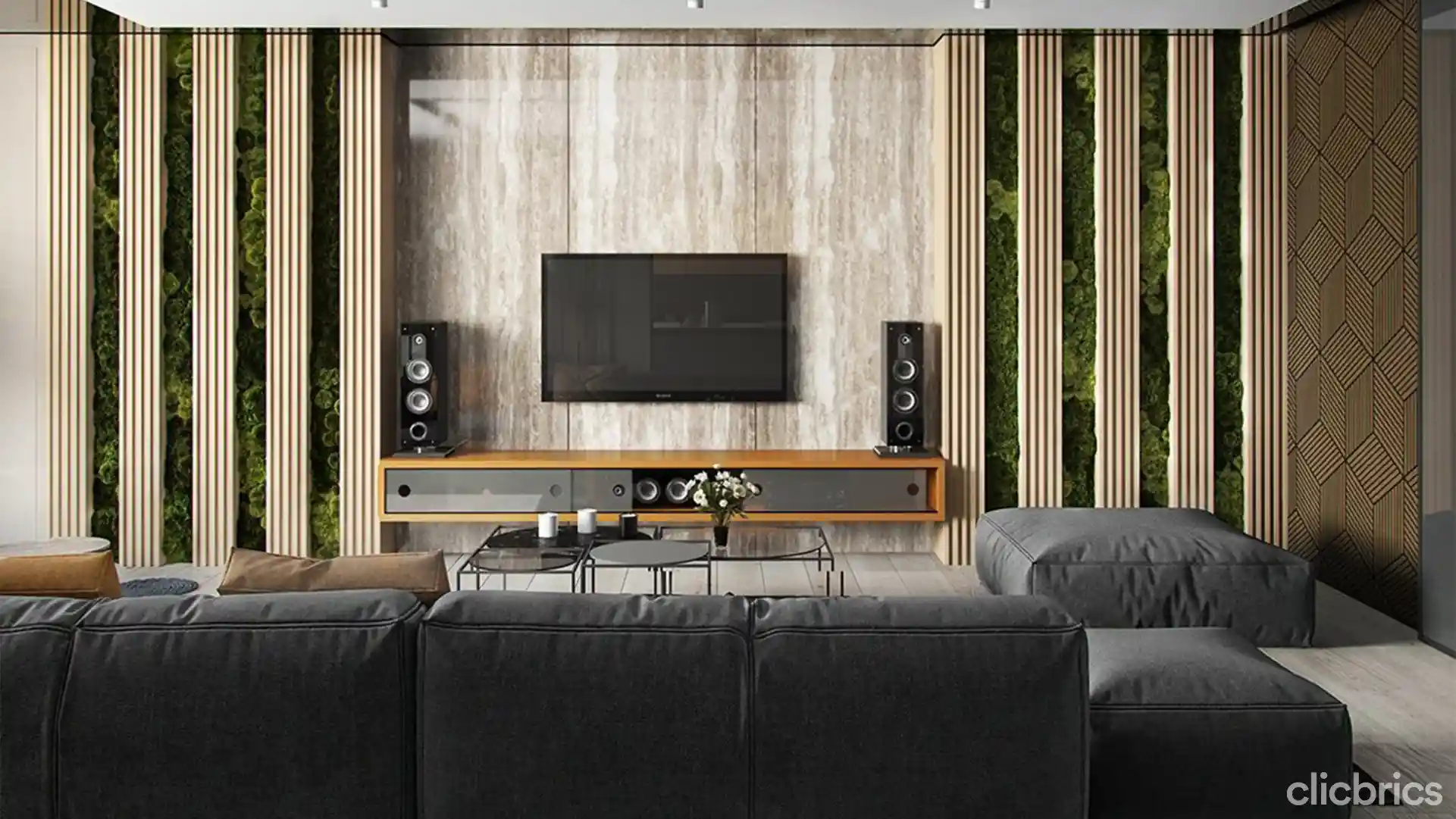 2. Low Shelf TV Unit Design

A low-shelf TV cabinet design is best for those who wish to retain much more than just a TV. Additionally, a modern TV cabinet design can give the impression that the space is more open and spacious. The area can be used to showcase books, CD players, DVD collections, or any other small object.
Also Read: 6 Best Stone Tiles for Wall to Smarten-Up Your Home Exterior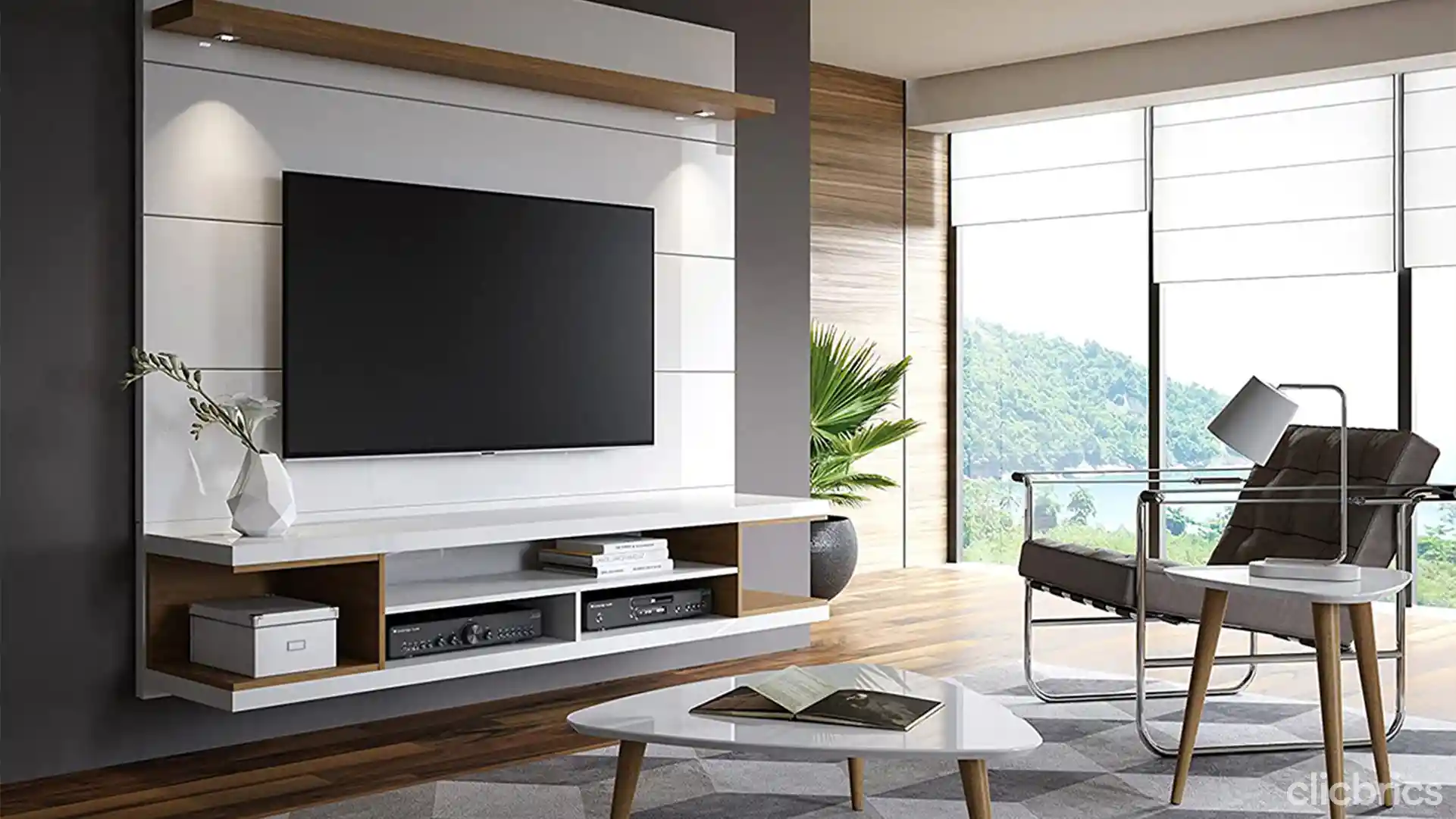 3. Small TV Unit Design For Hall

If there is a lack of space in your living room, you shouldn't drop the idea of incorporating a TV unit design. Instead, attach the TV directly to the wall. That's it! You got a small balcony too? Don't fret, try these decor ideas to elevate your balcony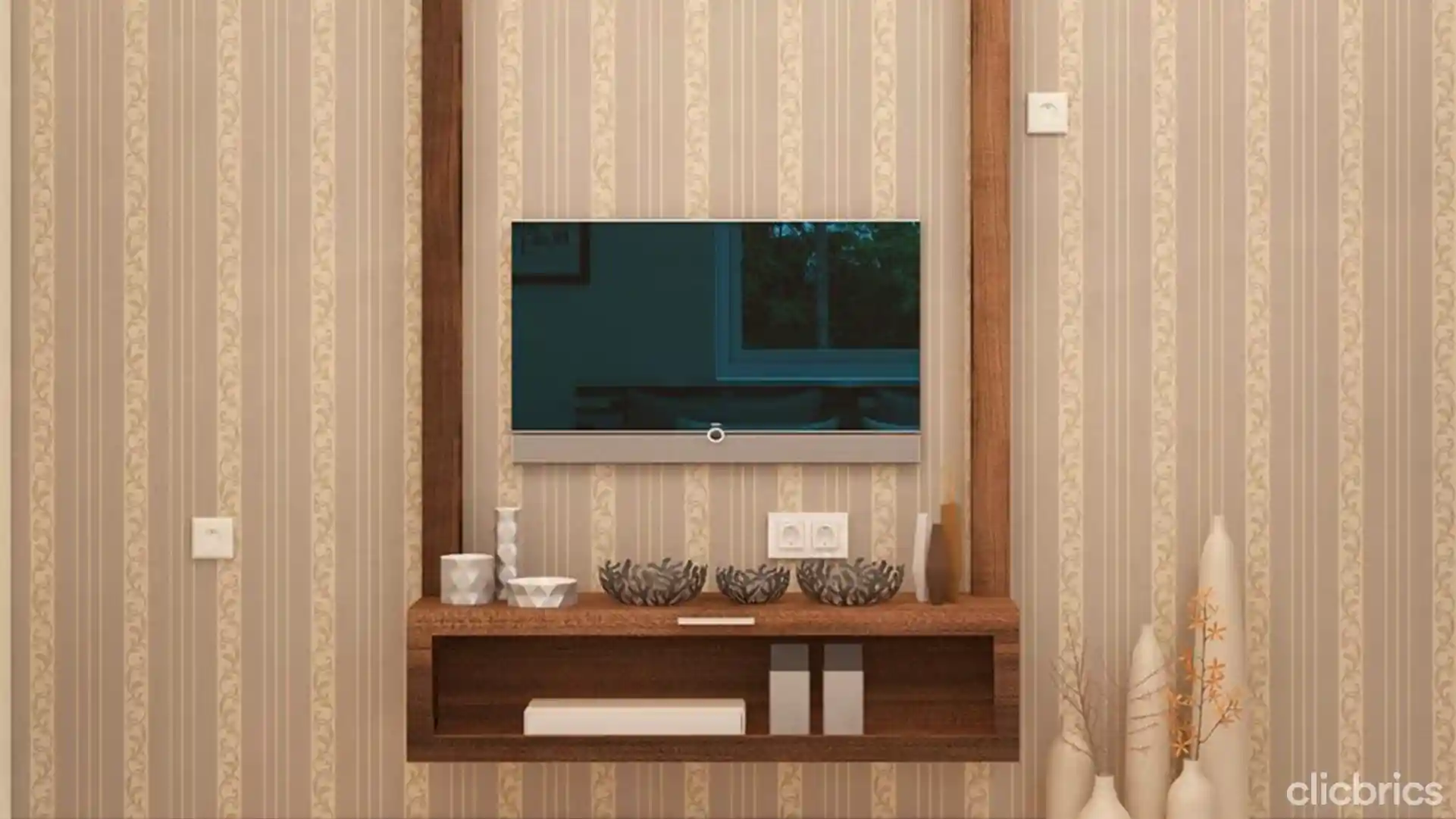 4. Floating TV Cabinet Design Bedroom

The most fascinating technique for incorporating the latest TV units into your bedroom is to do it like this. Therefore, invest in floating units rather than filling up your bedroom's floor area. It is a way to keep your bedroom simple but if you think it needs some update, add accessories like a clock to the background. And you will have the ideal TV unit design ready for your bedroom!
Also Read:Top Home Decor Trends To Make Your home look appealing in 2022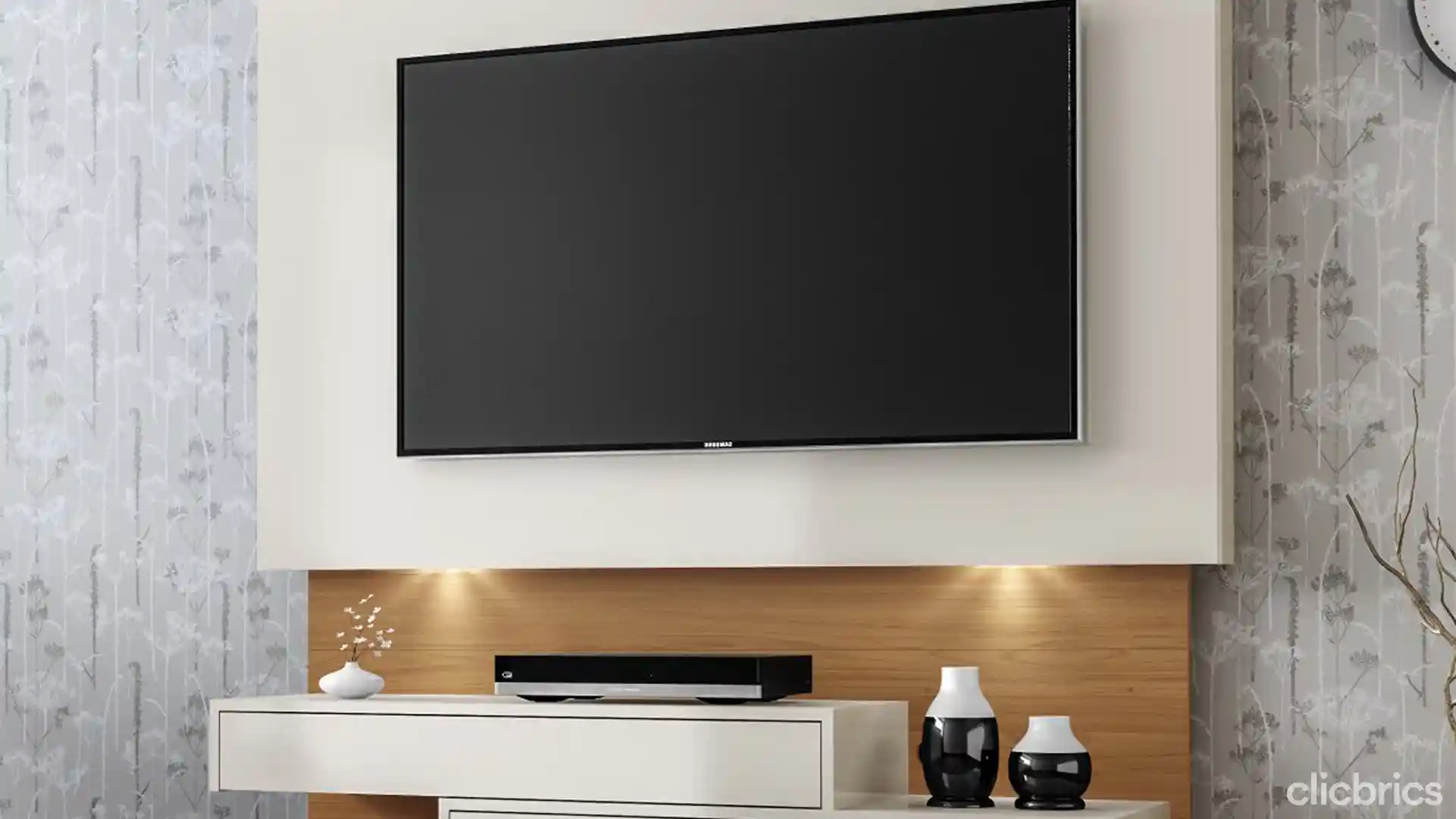 5. Corner TV Cabinet Design For Living Room

If you want to make the most of your living room's space, you should look for some nooks or corners where you can place your beautiful TV. This way, you will be able to conserve space while giving your living area a unique appearance.
Also Read: 5 Tips When Decorating A Small Apartment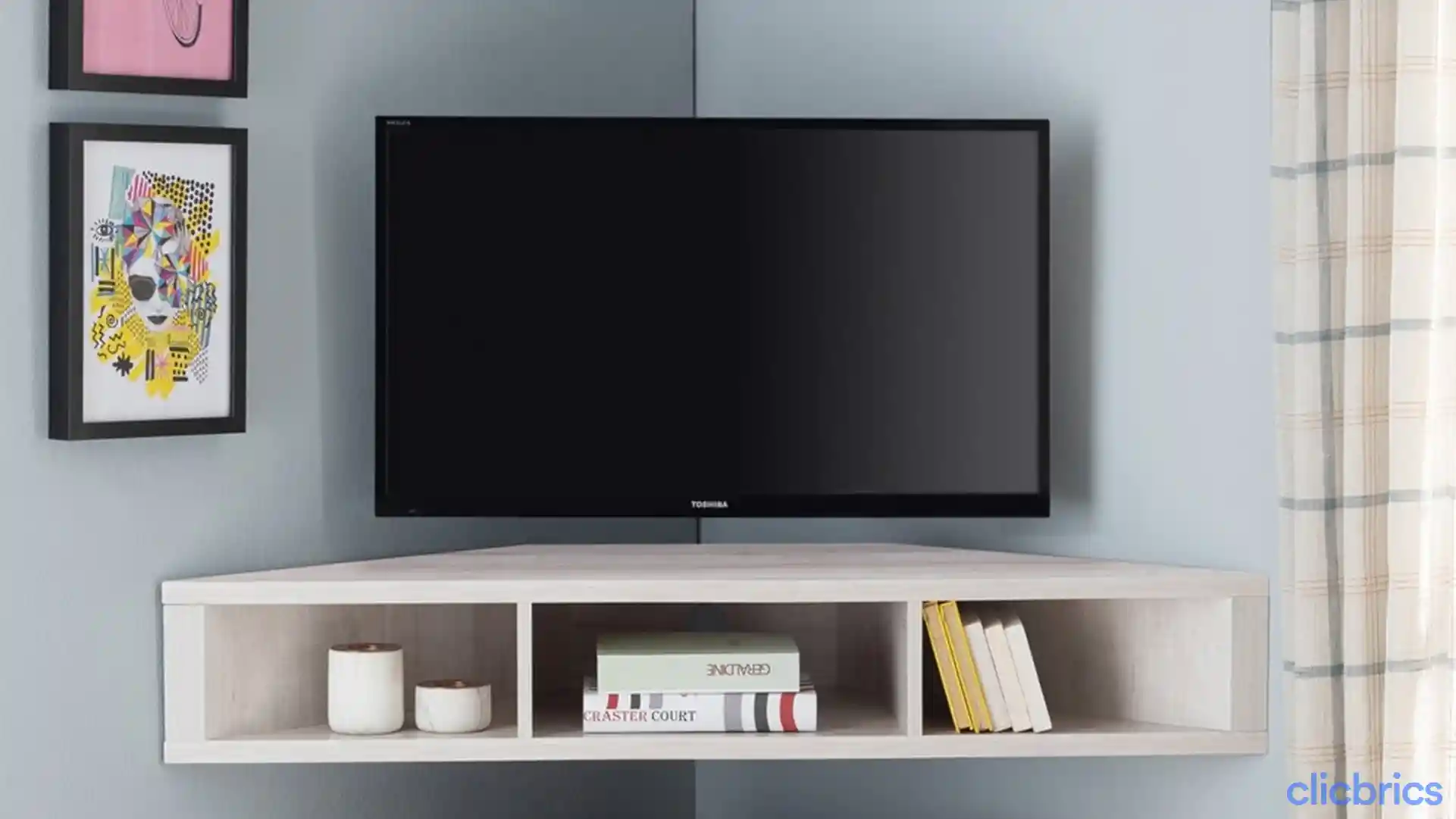 6. Wooden TV Panel Design For Drawing Room

Online there are many options for wooden TV unit designs. It is so because wooden styles are timeless and come in a variety of colours. However, before carrying out this wooden TV cabinet design hack, take a quick look around your living room and base your decision on the colour scheme there. This wooden TV unit design will give your living room a traditional and rustic home décor.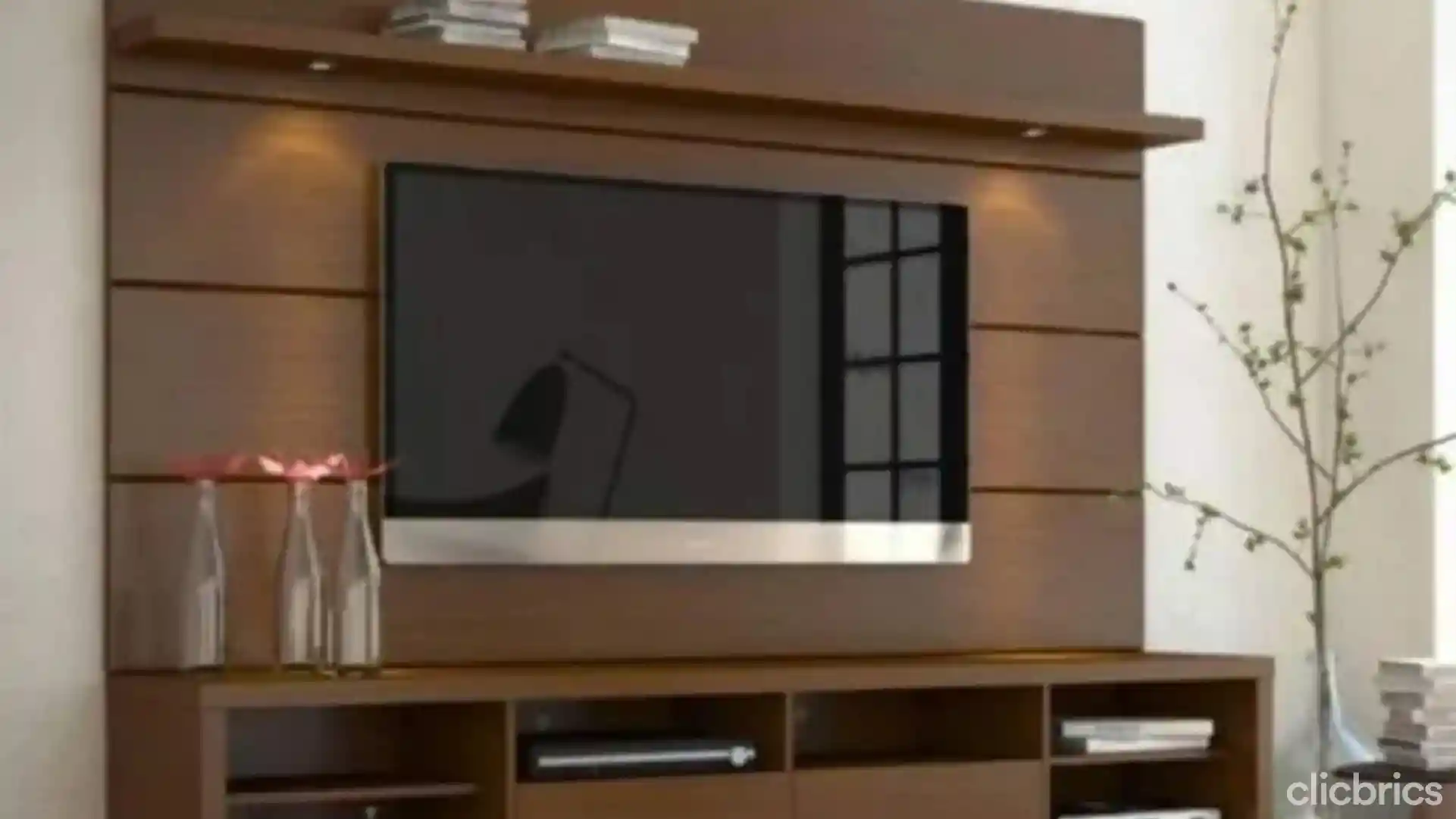 7. Glass TV Wall Unit Design Idea

A glass TV unit design is trendy in India. Considering that it gives the living space a glitzy touch. Additionally, many people include the glass TV unit designs in TV wall decor because they take up less room and are a fantastic option for tiny living areas. Its shelf can be customised or left metallic. If you choose to go forward with this glass TV unit design, be sure to get the tempered glass because it is thick.
Also Read: Functional Children's Rooms: Set Up Your Child's Dream Room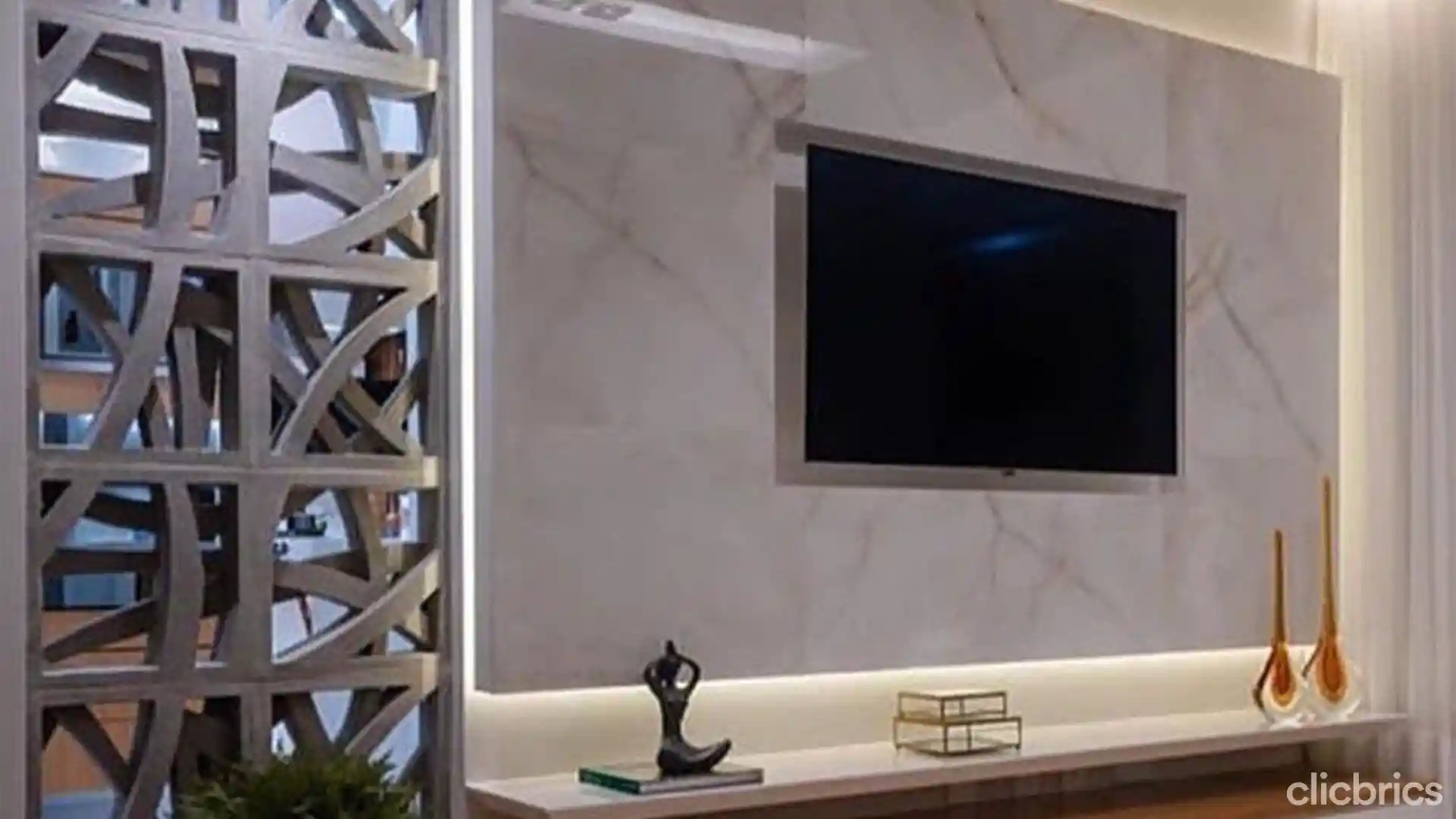 8. Multi-Purpose TV Unit Design

Using a multi-purpose TV unit design is beneficial for those who wish to improve their area's aesthetics while ensuring adequate storage. These TV cabinets' shelves can be made to order based on your requirements. You can lift up the space with indoor plants,  a book collection, certificates and trophies, and much more to stay on top of the trending home decor game.
Also Read: 10 cleaning hacks you wish you knew earlier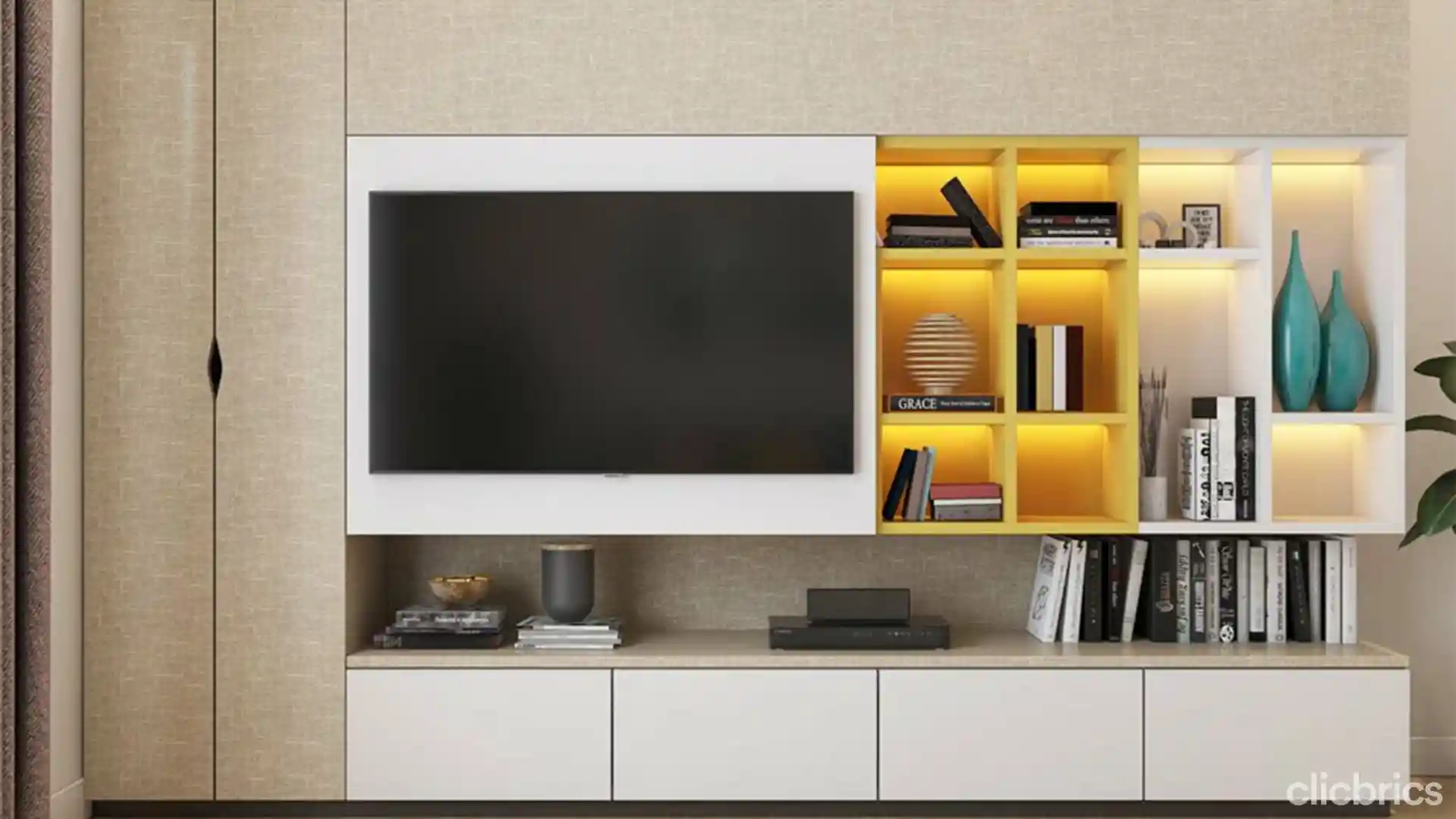 9. PVC TV Unit Design
​
For those who want to save money, investing in this style of TV cabinet design is ideal. Try to place a PVC TV unit in your living area that contrasts wonderfully with the wall. It's really not cool to only concentrate on the TV unit's design and ignore the doors! Try sliding glass door alternatives to elevate your home.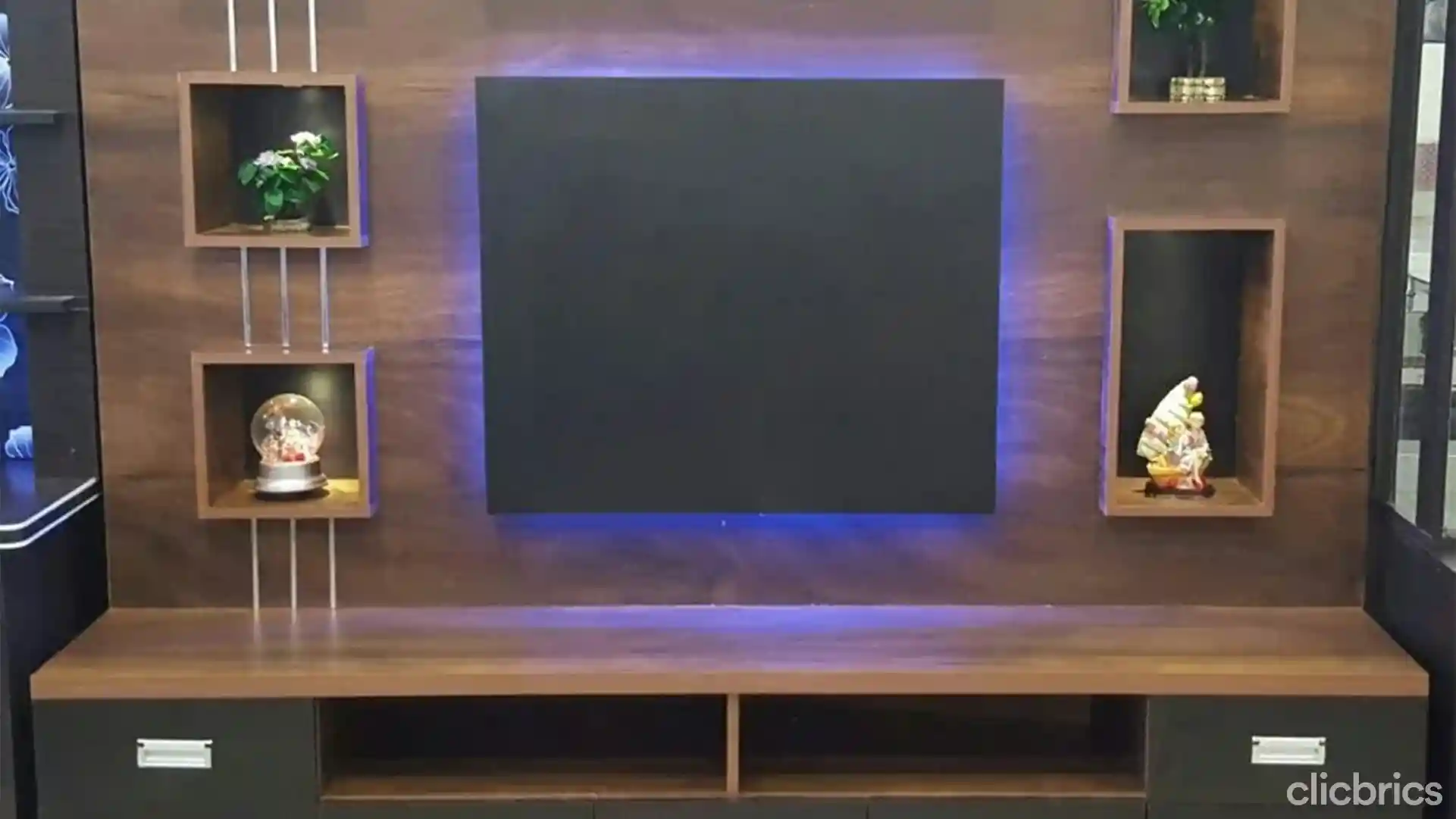 10. Sleek TV Unit Design

The sleek TV cabinet fits perfectly and is one of the best options for small rooms. Wall units with built-in TVs are prevalent, especially in apartments and flats. Put some LED lights around the perimeter of the living room to brighten it rapidly.
Also Read: Design Indoor Gardens Like The Pros Using 6 Strategies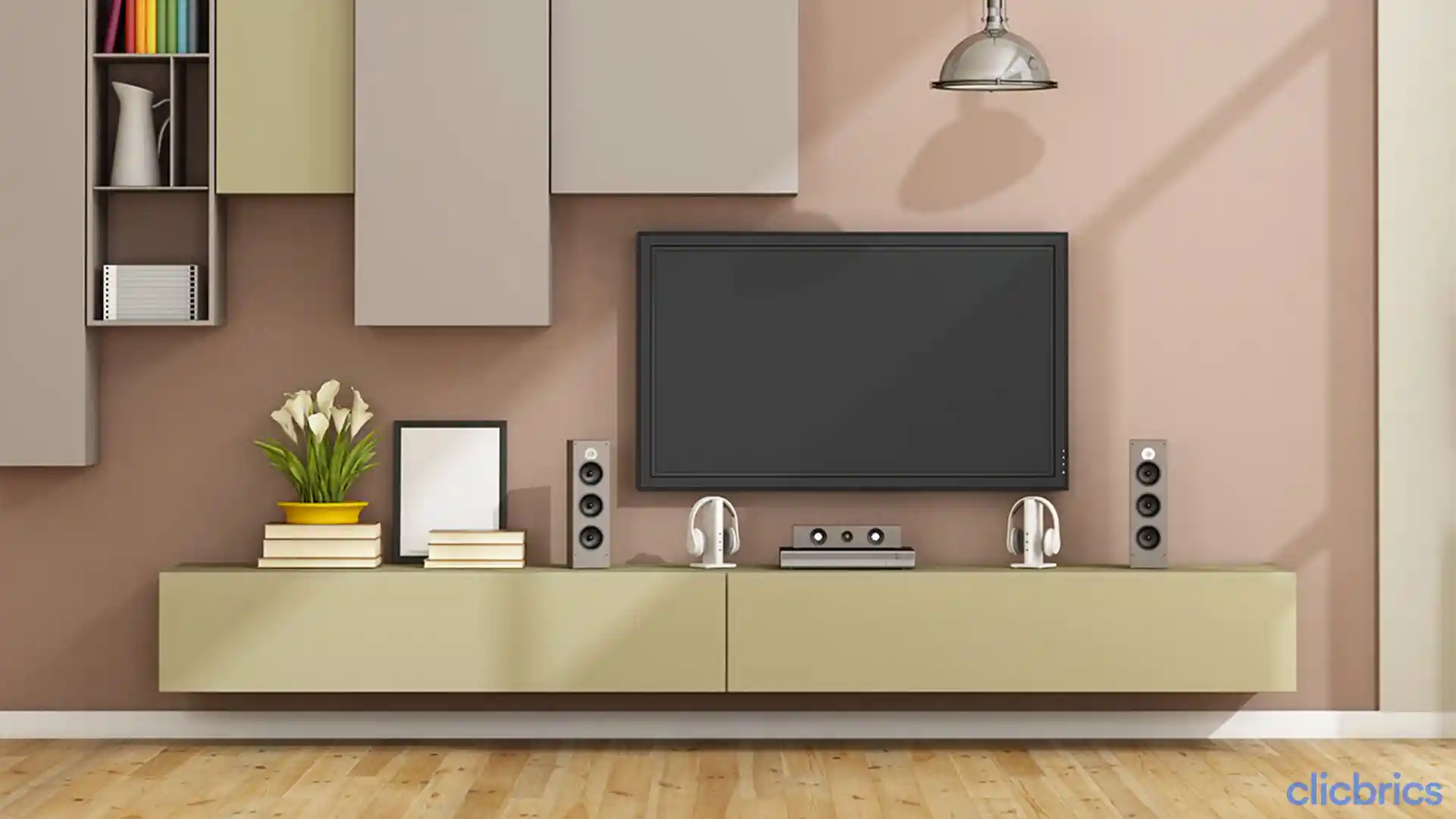 We hope that after reading through these TV unit design ideas, you will be able to select the one that is most suitable for your home. And if you liked knowledging yourself about these modern TV cabinet ideas, you will undoubtedly love these two colour combinations for bedroom walls
Also Read: 5 Magnificent Wardrobe With Dressing Table Design Ideas for 2022