We know that there are many people who choose to live in very small apartments. Sometimes this choice is out of need while others want a minimal life. Take a Mumbaikar for example. The high price of property means a lot of people have to live in smaller spaces while spending a major chunk of their income on housing.
Here is how you can buy a bigger apartment eventually. Till then, let's make the most of your situation.
However, small doesn't have to mean uncomfortable. These spaces need planning, organisation and smart use of space to turn a small apartment into a cosy and homey place.
Here are 5 tips to optimise a small apartment.
1. Go For Sliding Doors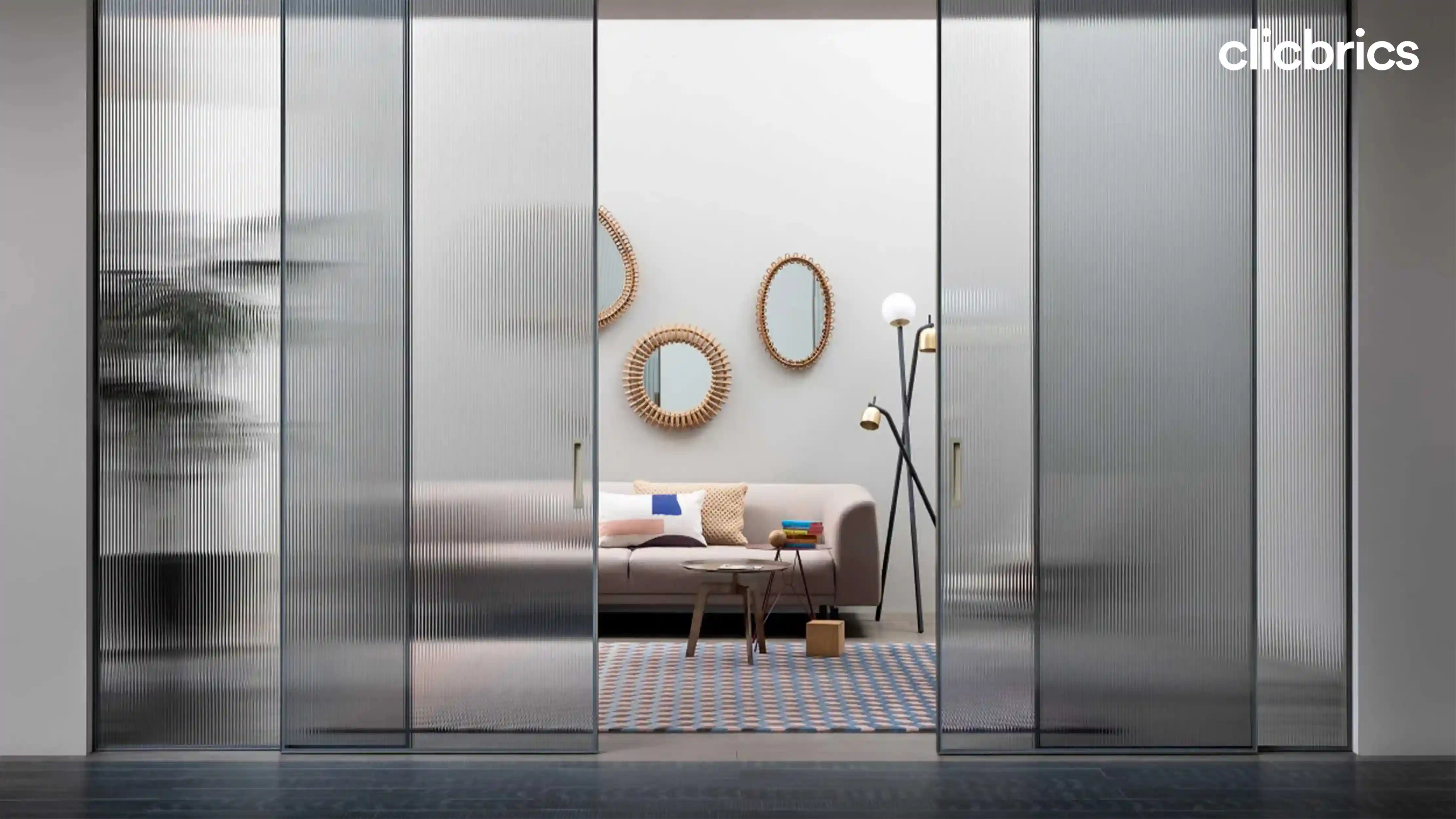 ​
The sliding or folding doors (cheaper) are a good option for this type of apartment, they are ideal for rooms, windows, or even kitchen storage. With these, you will take advantage of more space and do not get in the way. You can find them made of glass or pvc and are very practical, durable and important that gives a wide view to your department.
2. Have Everything Built-In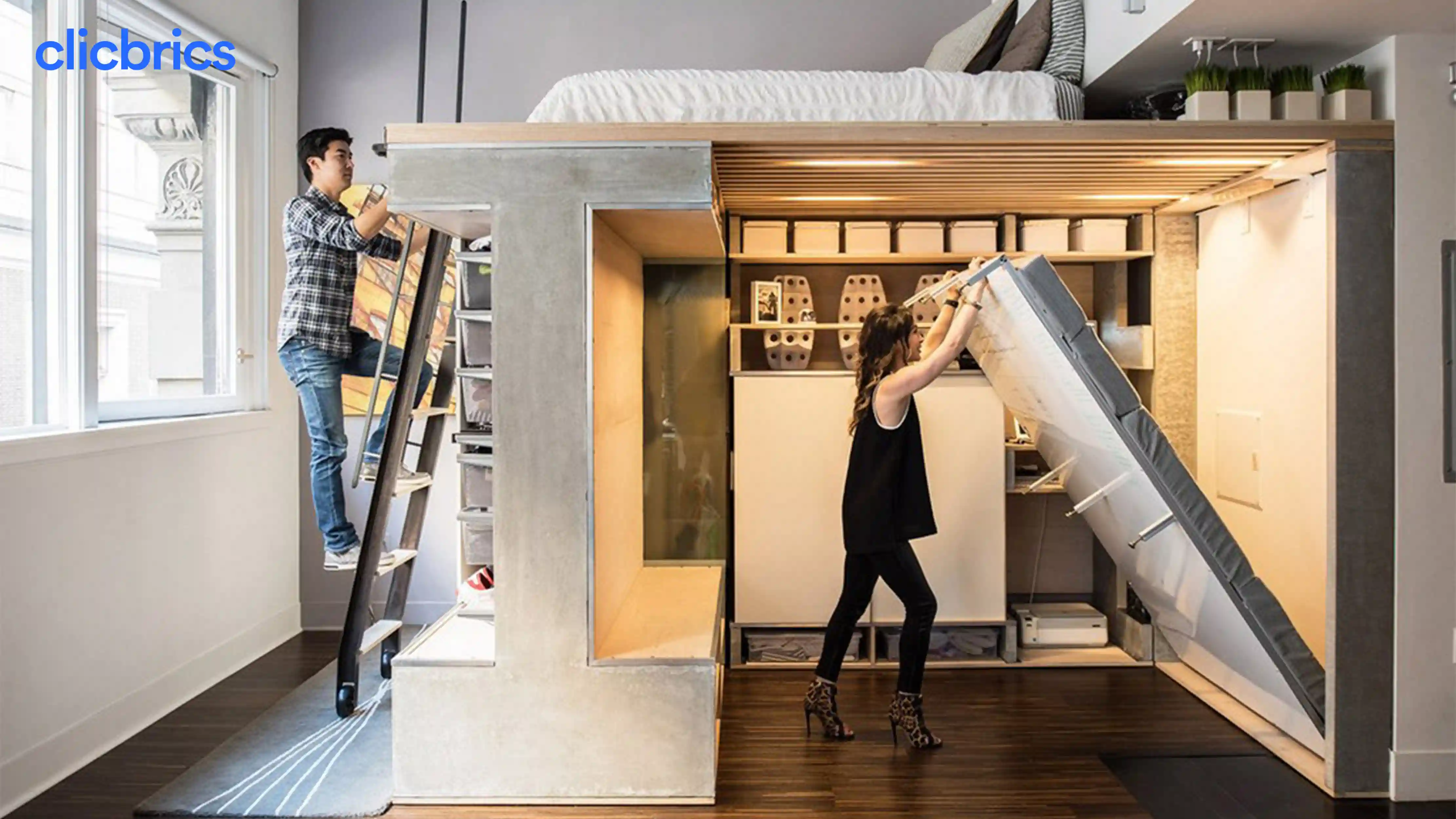 ​
Create divisions with movable doors in small apartments. For this type of apartment, it is advisable to have shelves or small built-in furniture, either for the TV, for kitchen accessories, bathrooms and even serve as a stool, these shelves save you a lot of space, are very practical to place, are not at all cumbersome and of course look perfect in these small spaces.
3. Separate Your Spaces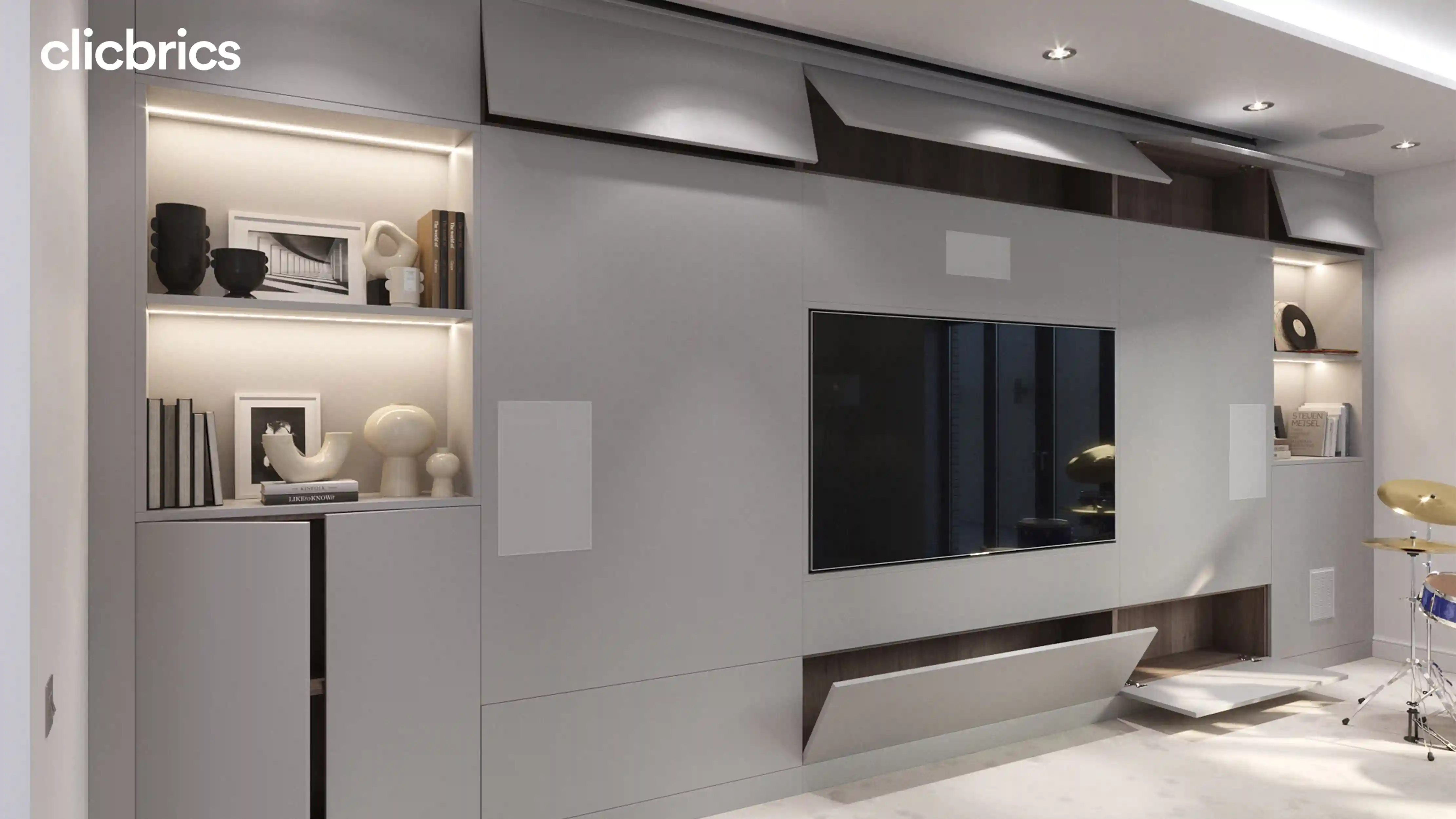 Suppose you need to divide those small spaces like the living room and dining room. In that case, this idea will serve you very well, because you can divide it with a piece of furniture or bookcase (you can also make them with tomato grids and decorate it to your liking), they are very functional and practical, best of all is that they look very cool. You can visualise each area of the apartment.
Here's how you can utilize your floor space.
4. Use Wallpaper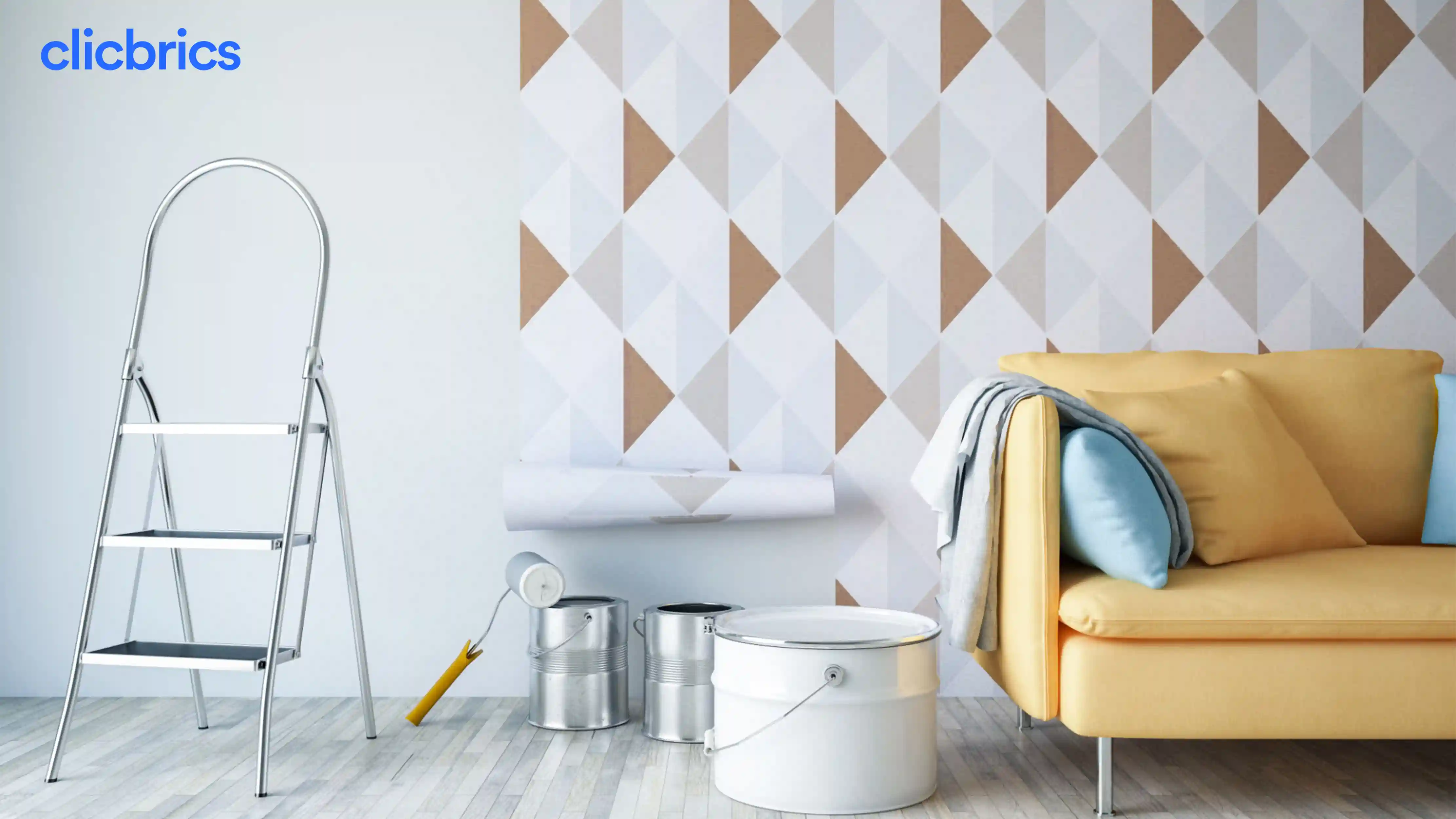 If you have a very small wall and you want to highlight it so that everyone who enters your apartment is the first thing they see, this is a very good idea to decorate your walls, the only thing you need is that your wall is zero wet and smooth to place it. They look perfect, elegant and give joy to these spaces.
Wallpaper can last up to 15 years or more, making it cost-effective in the long run (wallpaper that is put up correctly will last 3 times longer than paint).

Wallpaper adheres easily and smoothly to walls, hiding many surface imperfections.

Wallpaper can add warmth, depth and style to a room that drab paint simply cannot achieve.

Beautiful patterns, textures and prints have a striking effect on a room's decor.

Wallpaper can be used to create a designer look in any space, and can also be applied to a single wall as a themed wall.

Wallpaper comes in a dazzling array of designs with an incredible selection of beautiful effects such as pearl and shimmer, raised inks, suede, gels, embossed silk textures and natural grass.
5. Smaller is better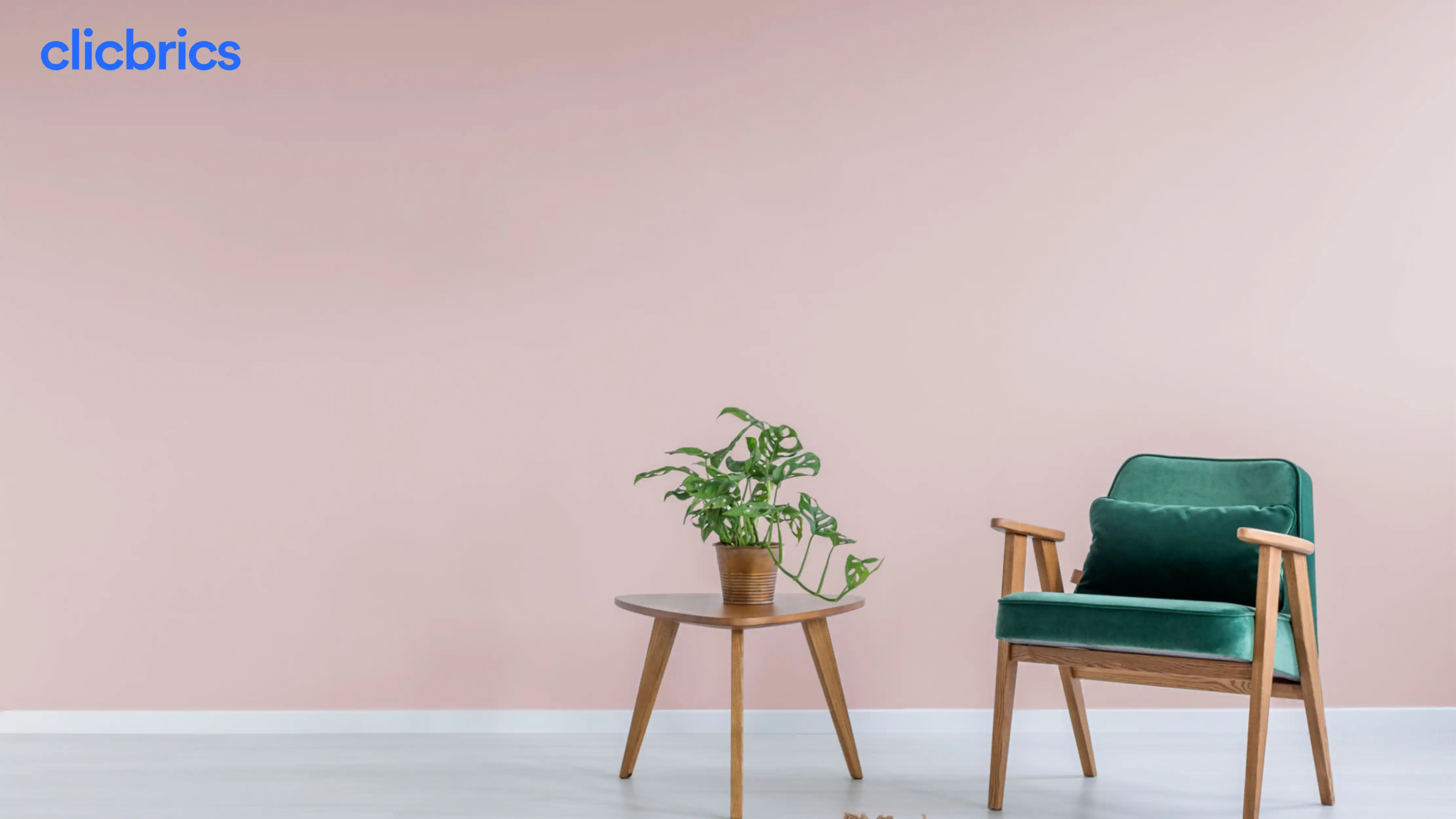 For this type of space, it is advisable to place light and small furniture.

For example: In the living room for table centrepieces, consider placing small modular tables that look spectacular, or furniture that does not look heavy, so that the space is not so saturated and you can have good access to each area, giving a pleasant and cosy atmosphere. 
Also read: Top 5 DIY Home Decor Ideas Every Homeowner Will Love