Table of Content:
As the name suggests, sliding glass door offers a sliding design with an operating panel and a stationary panel. The door slides horizontally ensuring it takes up less space and still provides an exit/entrance.
These doors come in a variety of designs, but all have the same premise of a horizontal movement pattern.
While these doors are common in modern architecture, there are several options for homeowners to think about before making a decision.
The sliding door options that are available have their disadvantages too, including the amount of time required to keep them clean.
Because of how they are designed, glass doors for homes tends to accumulate a significant amount of dust, fingerprints and more, leading to an aged aesthetic.
This makes it important to have a routine in place to keep the glass as clean as possible throughout the year.
There can also be security related issues depending on how strong the latch is. If it ages and/or weakens, this can increase the likelihood of someone entering the property without too much hassle.
With these disadvantages in mind, it is important to consider some of the sliding door alternatives available on the open market at the moment.
Here are the top ten sliding glass door alternatives, how they work and what makes them a unique fit.
1. French Doors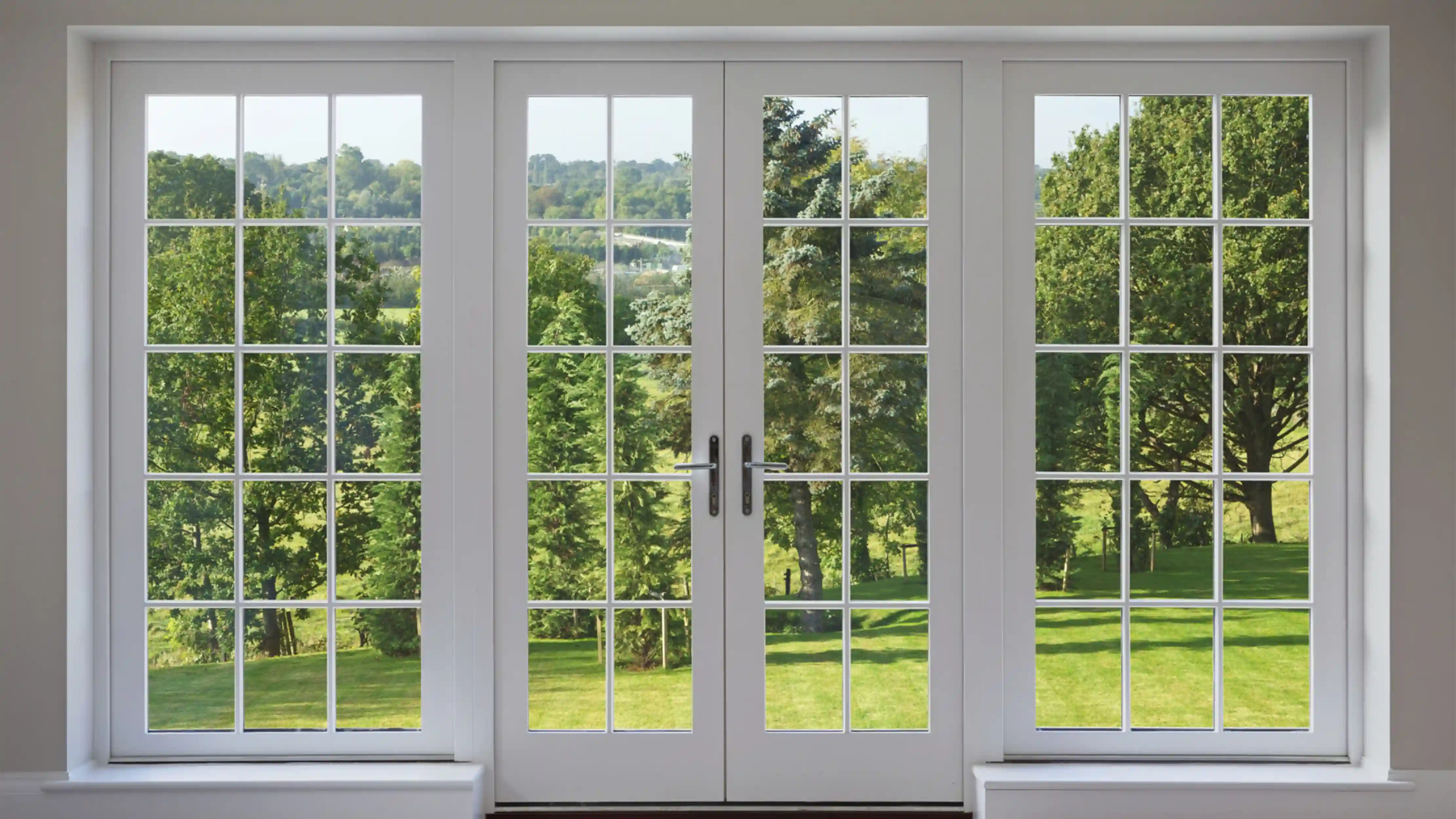 A French door is characterised by allowing in a significant amount of light due to its top-to-bottom glass design. This means that there are glass panels integrated into the surface of the door.
This gives the door a unique look that is often associated with French architecture, including windows. These doors can be customised according to size, shape, appearance and type of glass.
Due to the additional light entering the room, this can make properties appear larger. They also feature a beautiful finish that looks great both outdoors and indoors, depending on where the door is installed.
Negatives can include the amount of time it takes to install and the amount of space needed to open the door.
2. Pivot Doors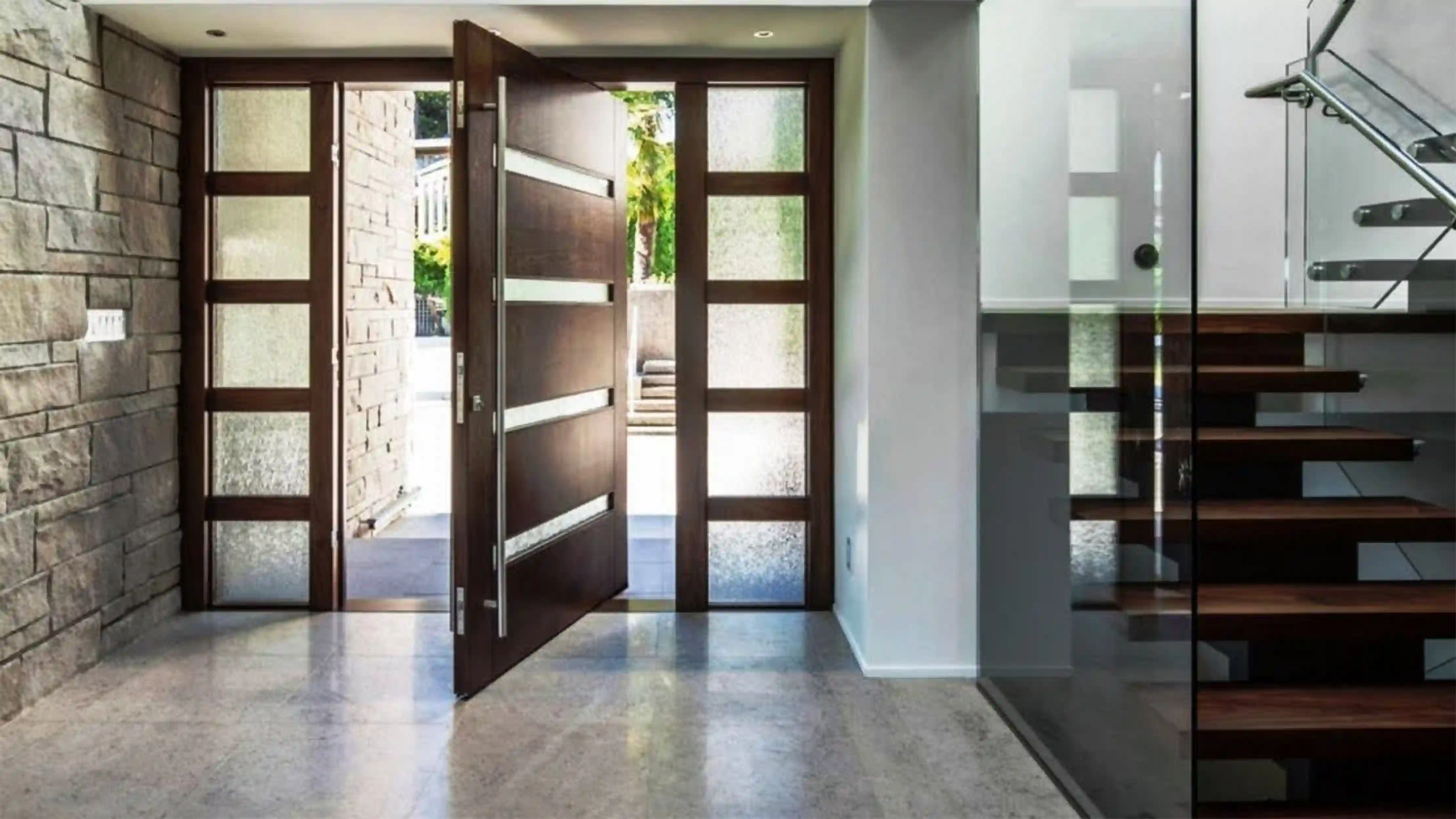 Pivot doors are designed to have a "pivot" at the bottom of the door. This means that the floor and pivot handle most of the weight of the door and make it easier to open the door when entering or exiting. This also reduces the amount of stress placed on the wall next to the door.
These doors are appreciated for working well in harsher climates where the weather can become extreme from time-to-time. They are much more stable than the average door.
While they are stable, they do not offer a complete seal compared to other sliding glass door alternatives.. This also includes being stylish, which may be too contemporary for certain properties depending on how the rest of the house looks.
3. Accordion Doors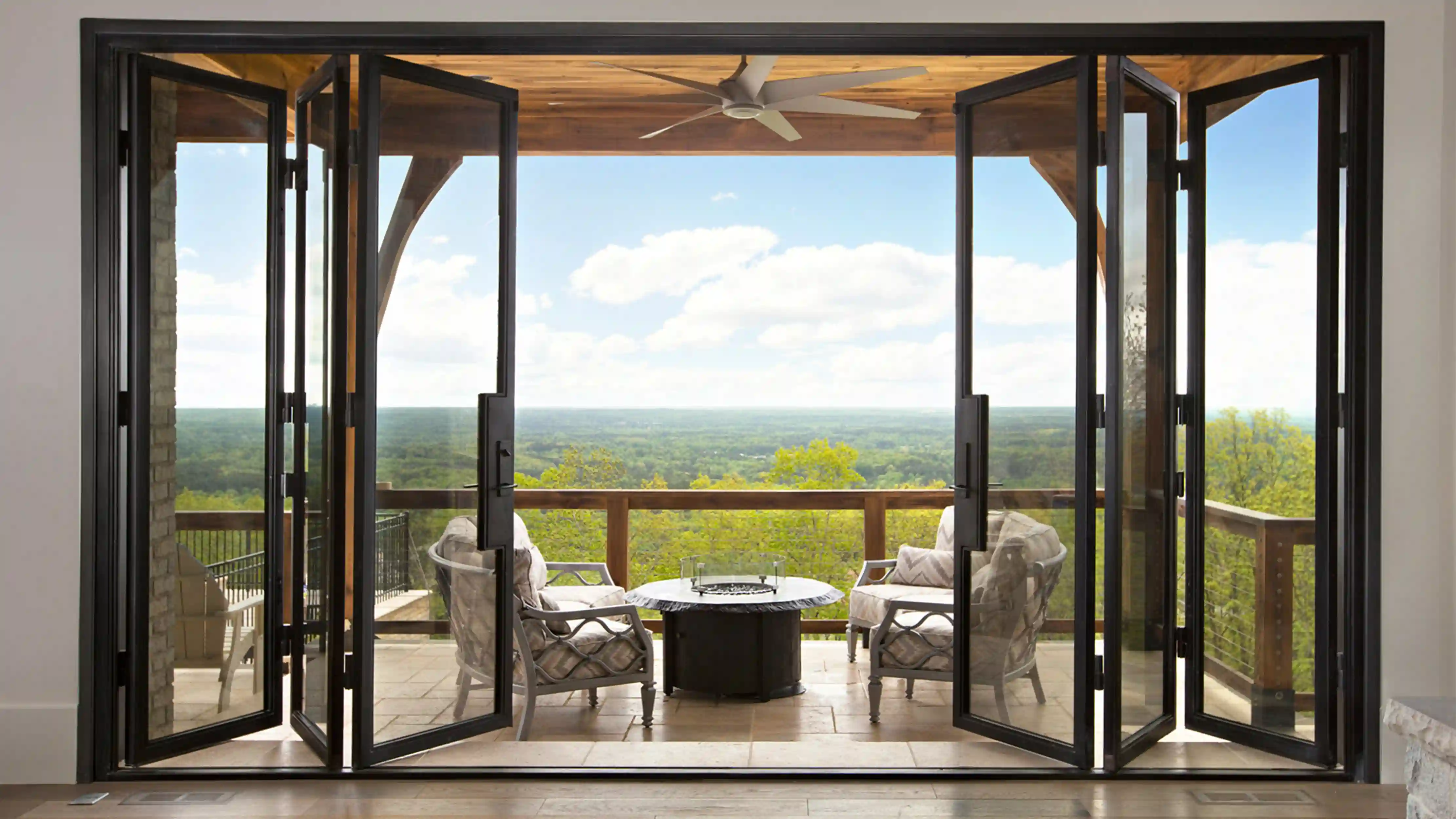 The accordion door is named after the instrument, which has small vertical panels that fold in and out as they move.
This means that the panels bunch together when they are opened and separate when they are closed. This creates an accordion-like pattern of movement when the door is used.
These doors are appreciated for having a unique look that is attractive in contemporary properties. They are easy to open and close and, at the same time, offer enough protection to keep the homeowner satisfied.
However, there are disadvantages to these doors, including maintenance, as each panel can create problems leading to possible repair costs in the future.
This type of door must be installed by a professional and must be properly maintained from time to time. If done the right way, this door provides an aesthetically pleasing change for homeowners.
4. Centre Hinged Doors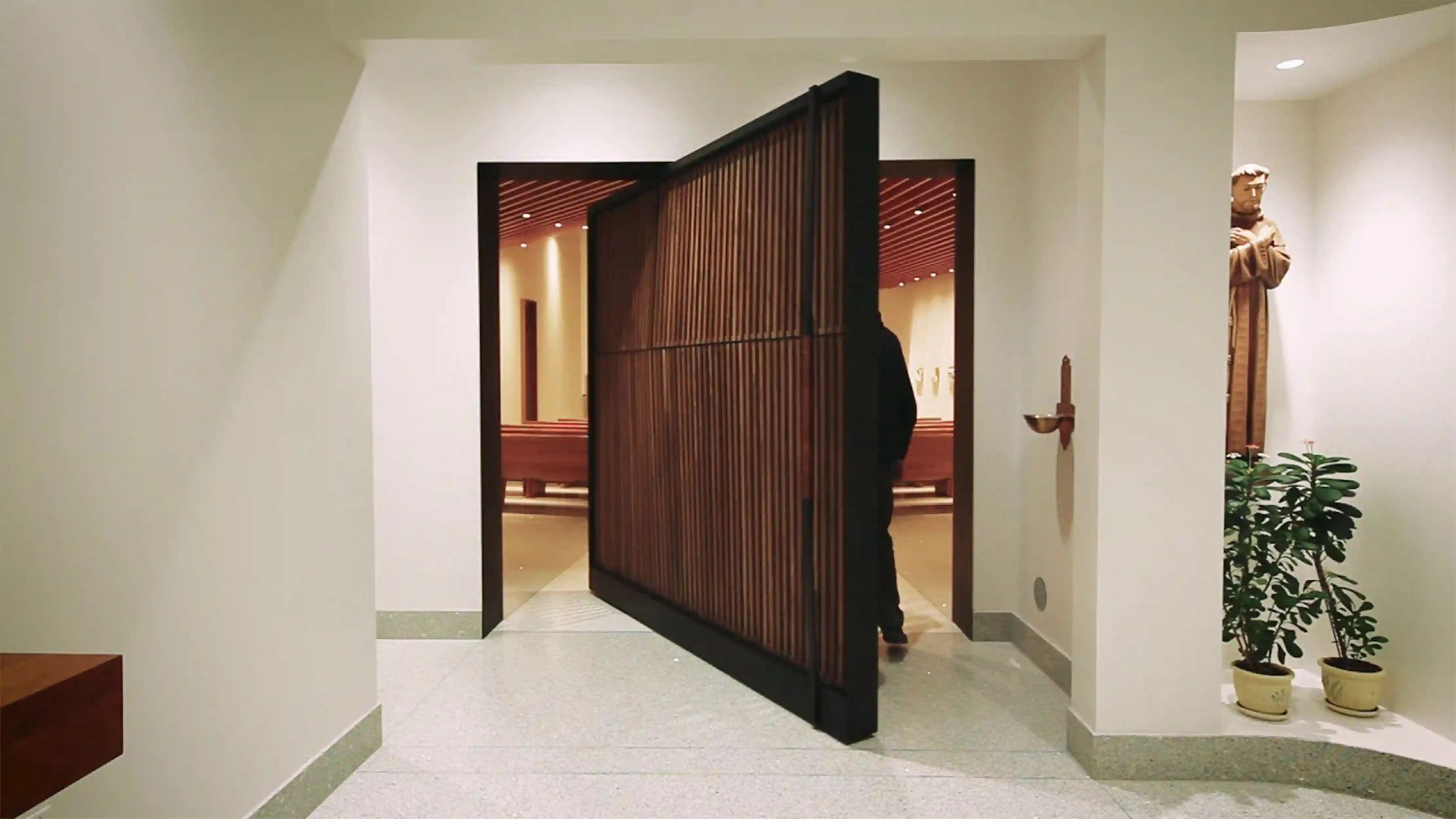 A centre hinged door has a hinge placed at the top, which allows the door to swing in or out. If a person pushes from the left side, the right side comes in their direction.
This is often seen in commercial shops, where revolving doors are installed with a central hinge.
The door can be moulded in various materials, colours and shapes while maintaining the same type of mechanism by means of a central hinge.
The benefits of this door include a unique movement pattern that makes it easy to enter or exit. However, the same ease can also create security risks depending on where the door is installed. It is much more difficult to keep it closed.
5. Shoji Sliding Screens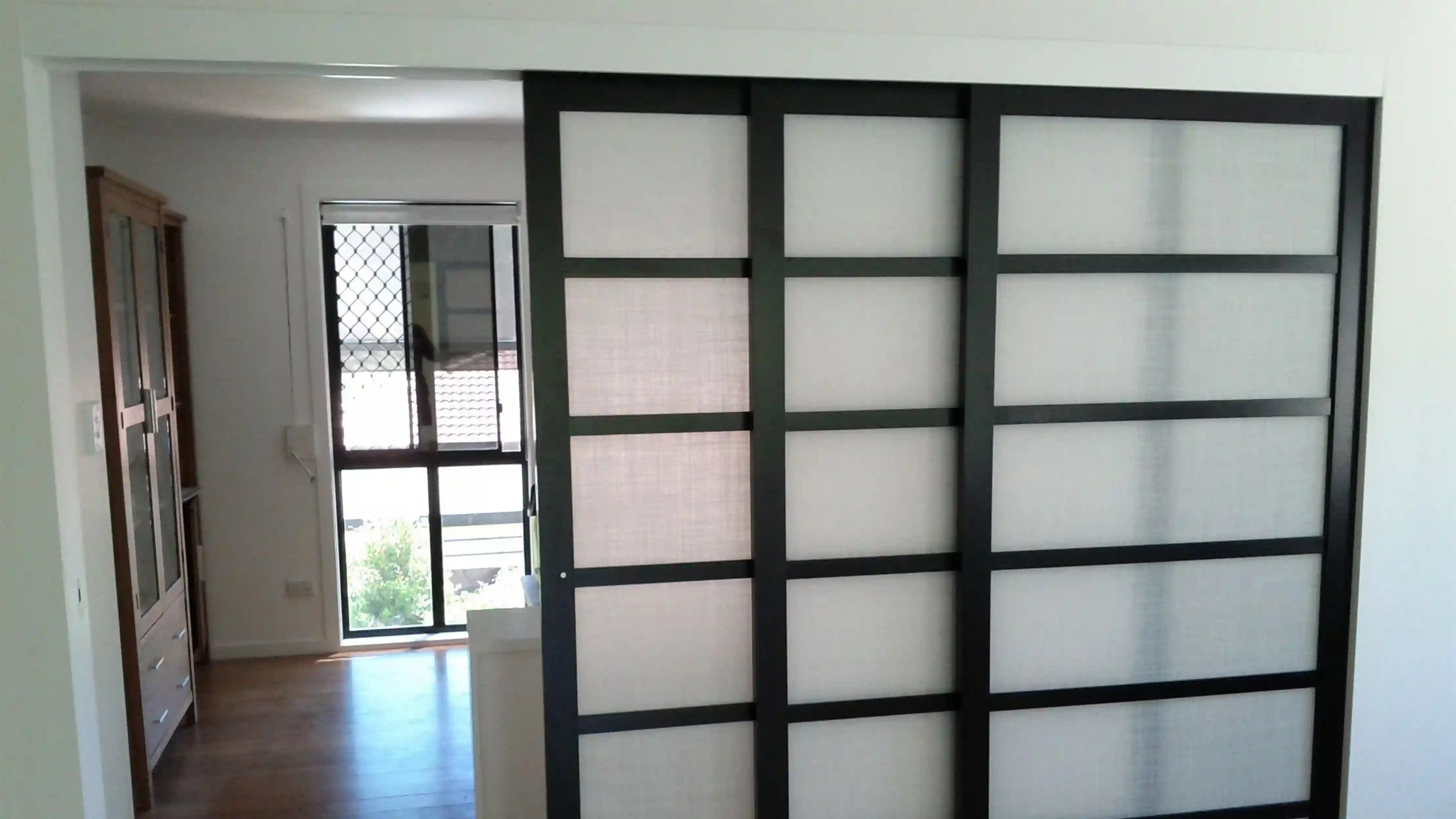 This is one of the most unique and contemporary Asian designs on the market right now. The Shoji sliding screen has a sliding mechanism and a wide range of design options.
In general, the sliding door moves to one side as soon as it is pulled and includes box-shaped patterns on the surface. This is a common design seen in Asia and is often used instead of the traditional sliding glass door options.

One of the major advantages of the Shoji sliding screen has to do with the privacy factor. The box-shaped panels are much more protective of people looking through the door, making it a better fit for modern times. It is also as compact as a sliding glass door for home.
6. Folding Doors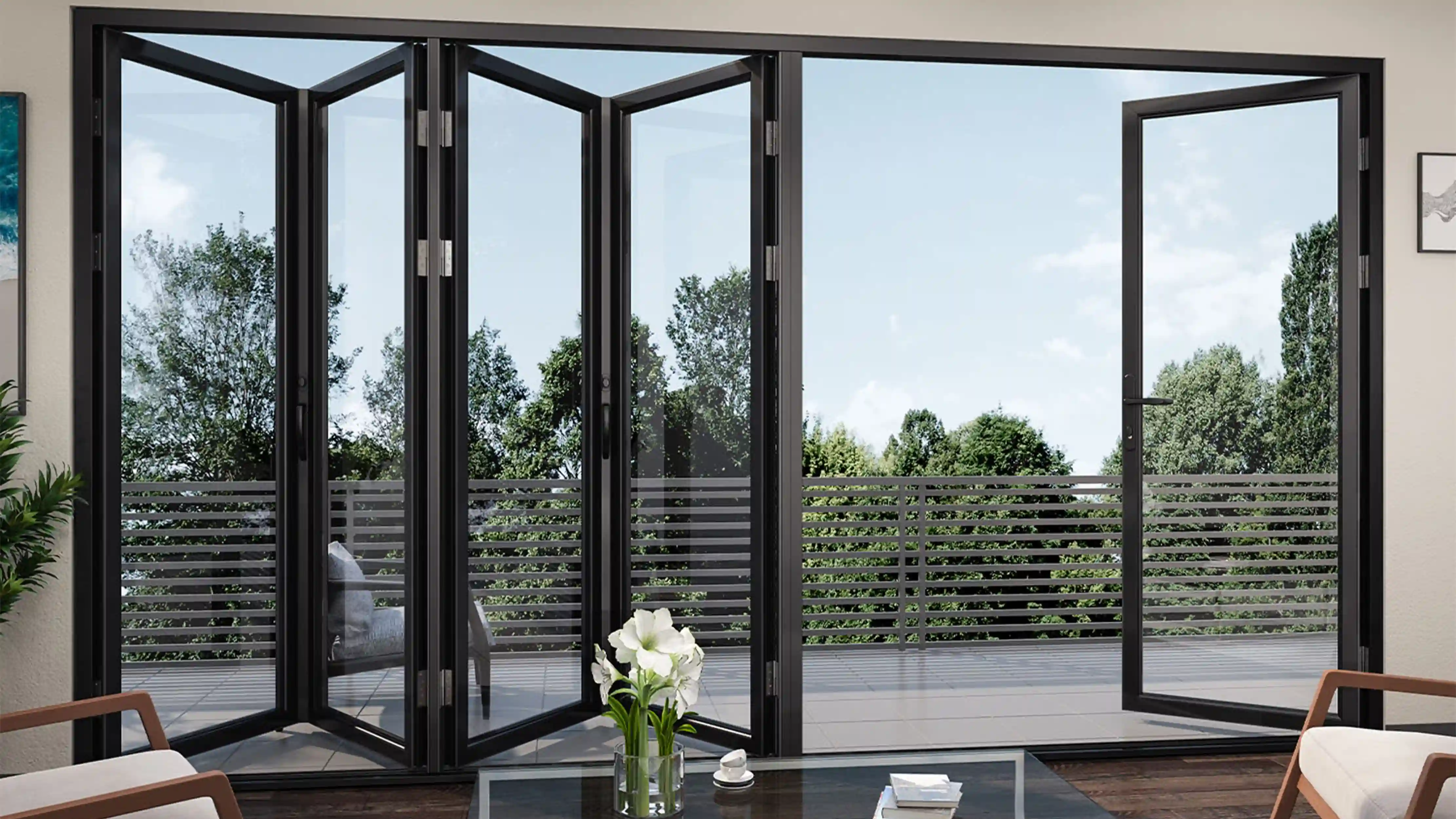 A folding door is designed to split in half and fold from there. This means that when the door is opened, it folds in from the middle and then folds down. When the door is closed, it takes its normal shape like any regular sized door.
The advantages of this door include enjoying a modern aesthetic and at the same time saving more space. Since the door folds up, it does not take up as much space when opened.
This can be ideal depending on the amount of space available within the property. The only problem with these doors would be the initial cost, which is much more than the sliding glass door options.

7. Roll Up Glass Doors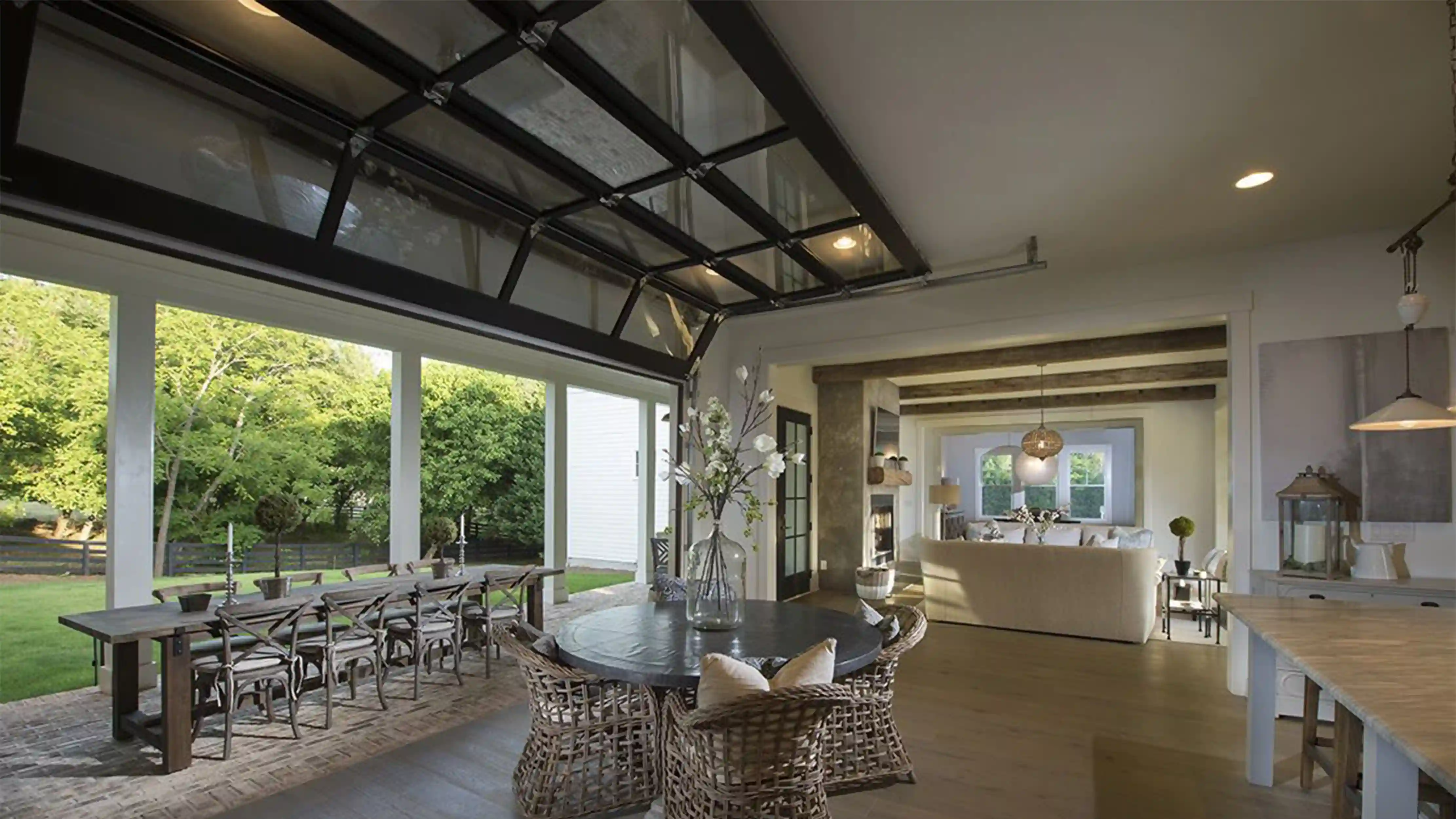 The roll-up sliding glass door options are just as the name suggests, as its movement pattern works vertically. This means that when the door is opened, it slides upwards and reveals the rest of the property.
The entire door is made of glass-like panels that extend from one end to the other. These details can be customised depending on what the owner is looking for.
The positive aspects of this design include creating a unique appearance while at the same time having more space horizontally. However, it does take up space horizontally, requires more installation time and can become a privacy issue depending on the type of glass used.
8. Dutch Doors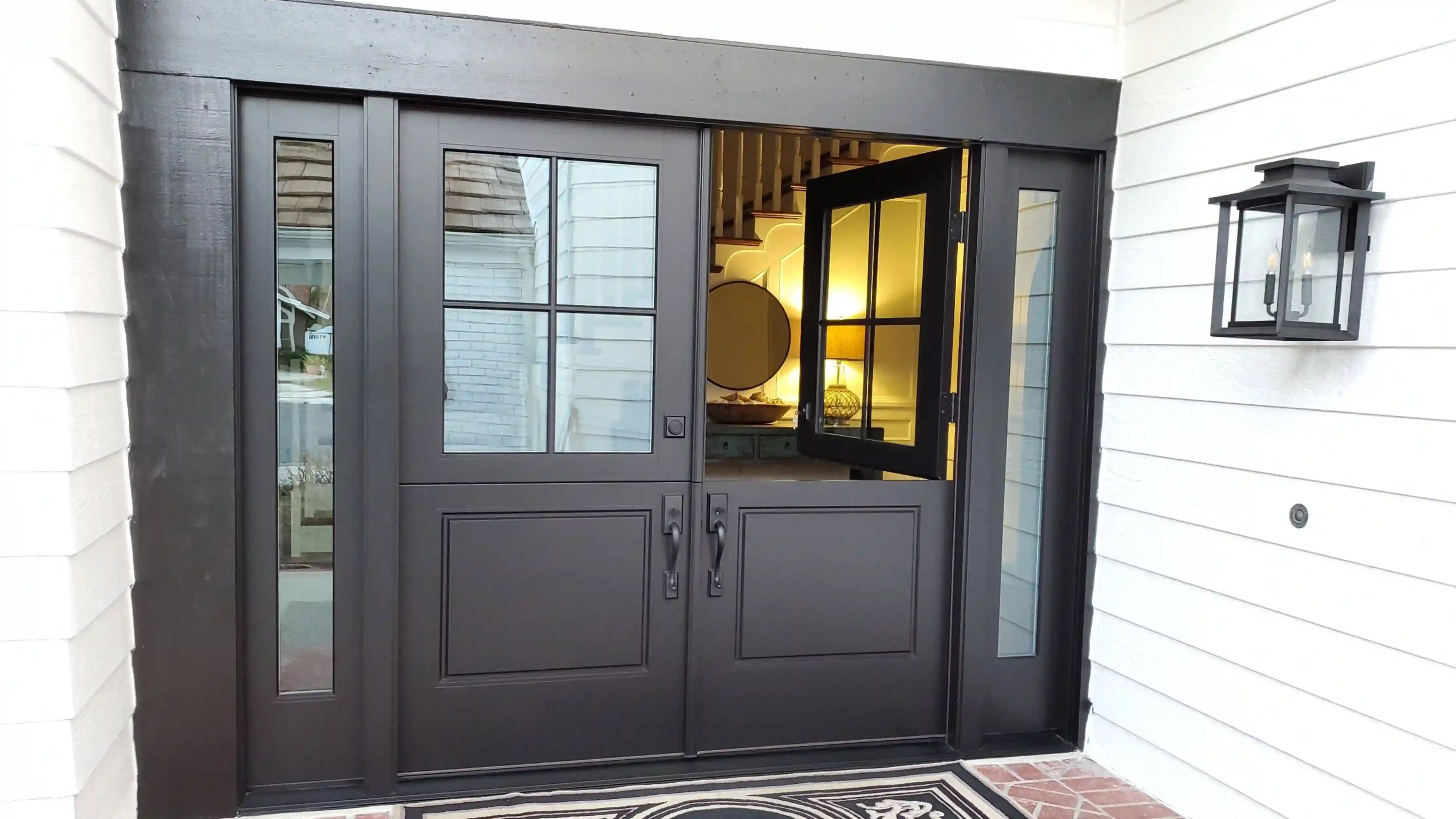 A Dutch door is a classic option that has been around for years in different styles. This door revolves around a central partition, which allows the door to open from the top half while leaving the bottom half closed.
It is a design that differs from the traditional sliding glass doors for homes and gives a special look to the rest of the property.
The advantages of this door include allowing fresh air into the house without opening the whole door, keeping pets/children inside and it can be aesthetically different.
However, it is not an ideal choice for regions known to be infested with insects. These will fly straight out as soon as the top half is opened.
9. Sliding Barn Doors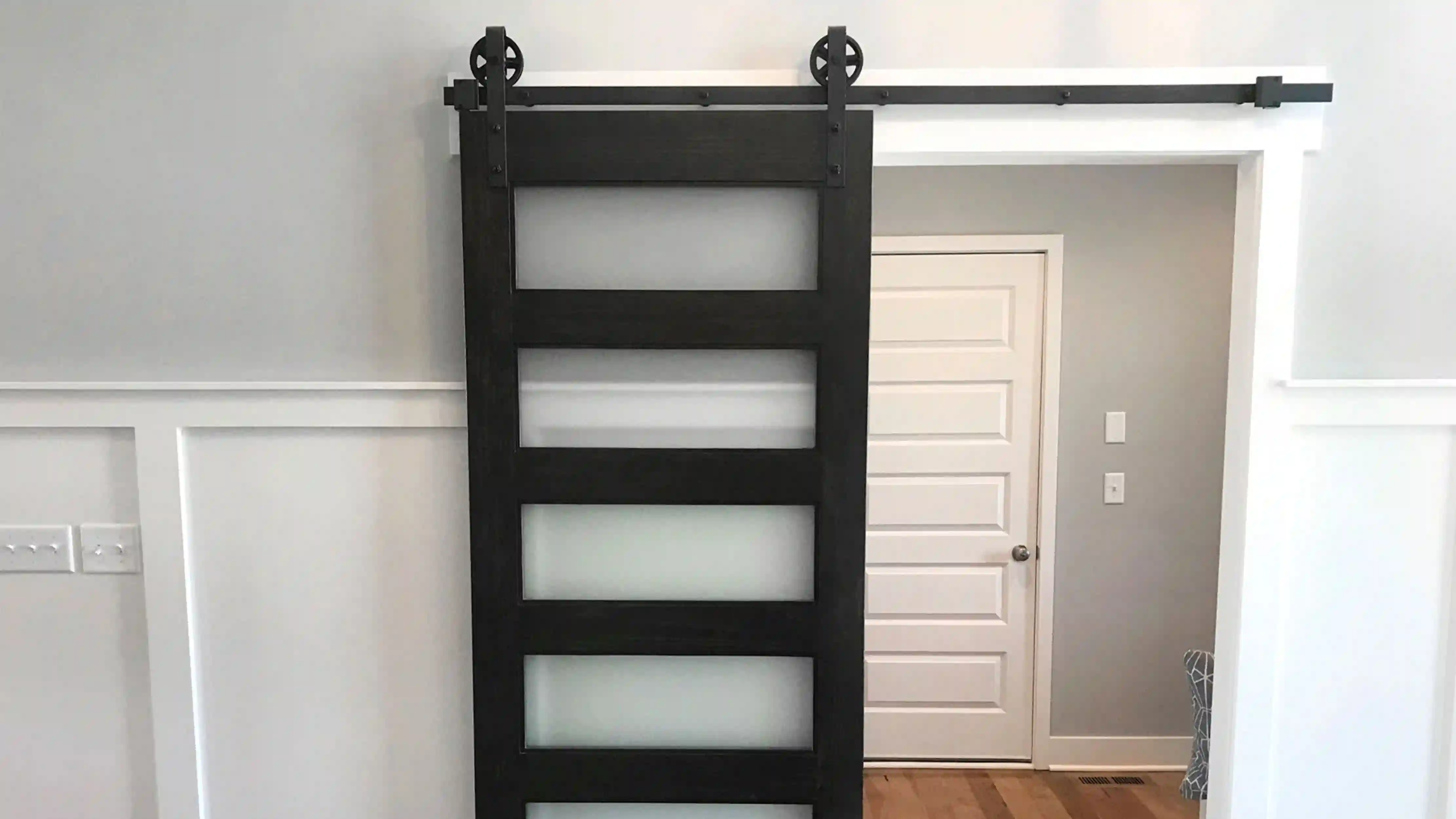 The sliding barn door has a similar idea to the sliding glass door with a single fixed point, allowing the door to move horizontally.
This sliding barn door can be incredibly useful when it comes to consistent performance and saves quite a bit of space.
It also has a rustic finish, which can be customised to the individual's preference (i.e. colour, type of wood).
The sliding barn door is also appreciated for offering total privacy, as there is no visible spot through the door surface.
If there are negative aspects to consider, it would have to do with possible limitations in the slide path. The barn door may be heavier and bulkier, which means that it will not move as freely as other types of doors.
10. Single Door With Fixed Sidelights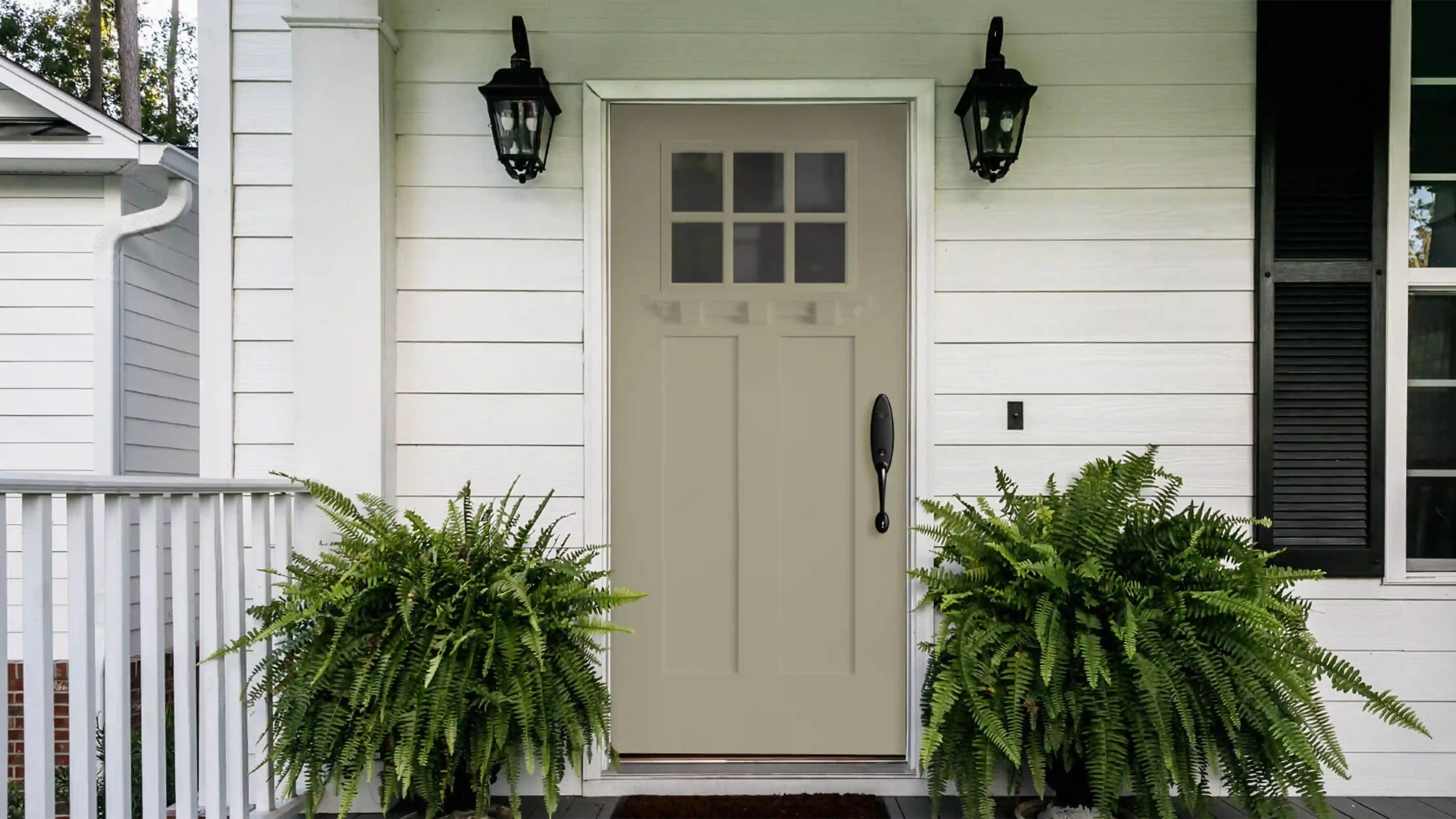 A single door with fixed sidelights is a common alternative when it comes to new-age properties. The idea is to have a single door with a strip of glass on the sides. These panels will allow light into the property, while the door itself will not.
It is a unique combination that provides an aesthetically pleasing finish that most homeowners enjoy. It is also better for privacy reasons and, at the same time, allows a reasonable amount of light into the room.
The only disadvantage of this type of door would be the amount of space it takes up when opened. It will open like a traditional door, which may require more space to function properly.
These are the ten sliding glass door alternatives that all homeowners should think about. Each option has something unique to offer and depends on preference.

Don't assume that you only have one option available, as the market is flooded with different door options. It is important to think about the pros and cons of each door before making a decision about your property.
Also read: 5 Trending Main Door Grill Designs for Flats