Table of Content
You have probably arrived at our page because you are fully aware of the value that a single-door entrance can bring to the aesthetics of your area. But to be completely honest, a single-door design doesn't focus on the aesthetic aspect alone; it also contributes to the space's security. Therefore, the answer is to take your time while selecting a single modern main door design. Failing to do so can lead to a risk to your home's safety and security.
But don't fret! We have the liberty to provide you with some amazing single modern main door design ideas that you can easily incorporate into your home.  
1. Wooden Single Door Design
If you are looking for a single-door design in wood, we have got that covered. Add a wooden single modern main door design to make your home's entrance more appealing. A hardwood door can have an engraved or embossed design to produce a lovely impression. Alternatively, you can use wooden jali patterns wisely. It will give your house the maximum level of security.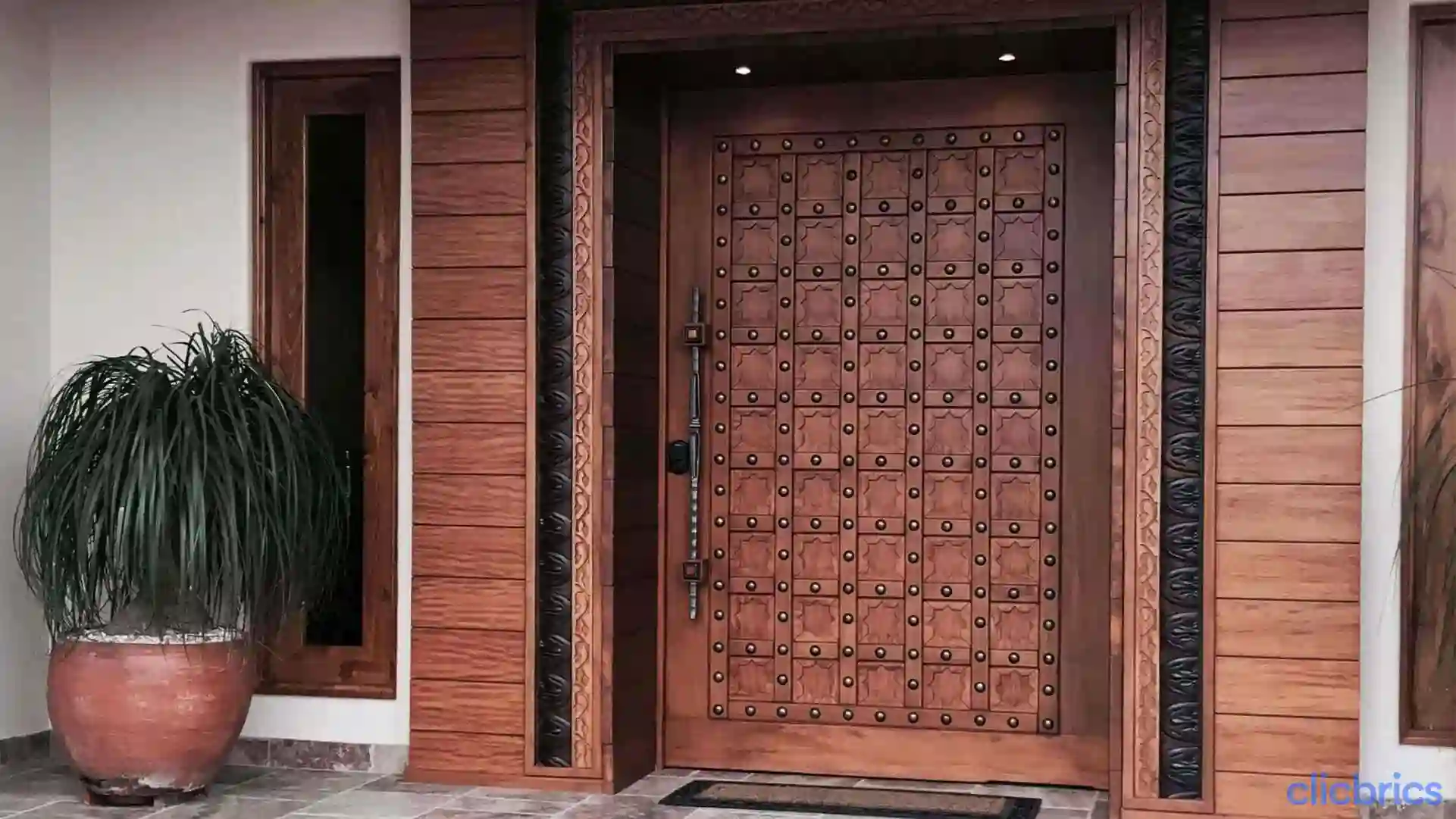 Click here to know how, in five simple ways, bamboo furniture will boost the charm of your place. 
2. Single Door Design: Iron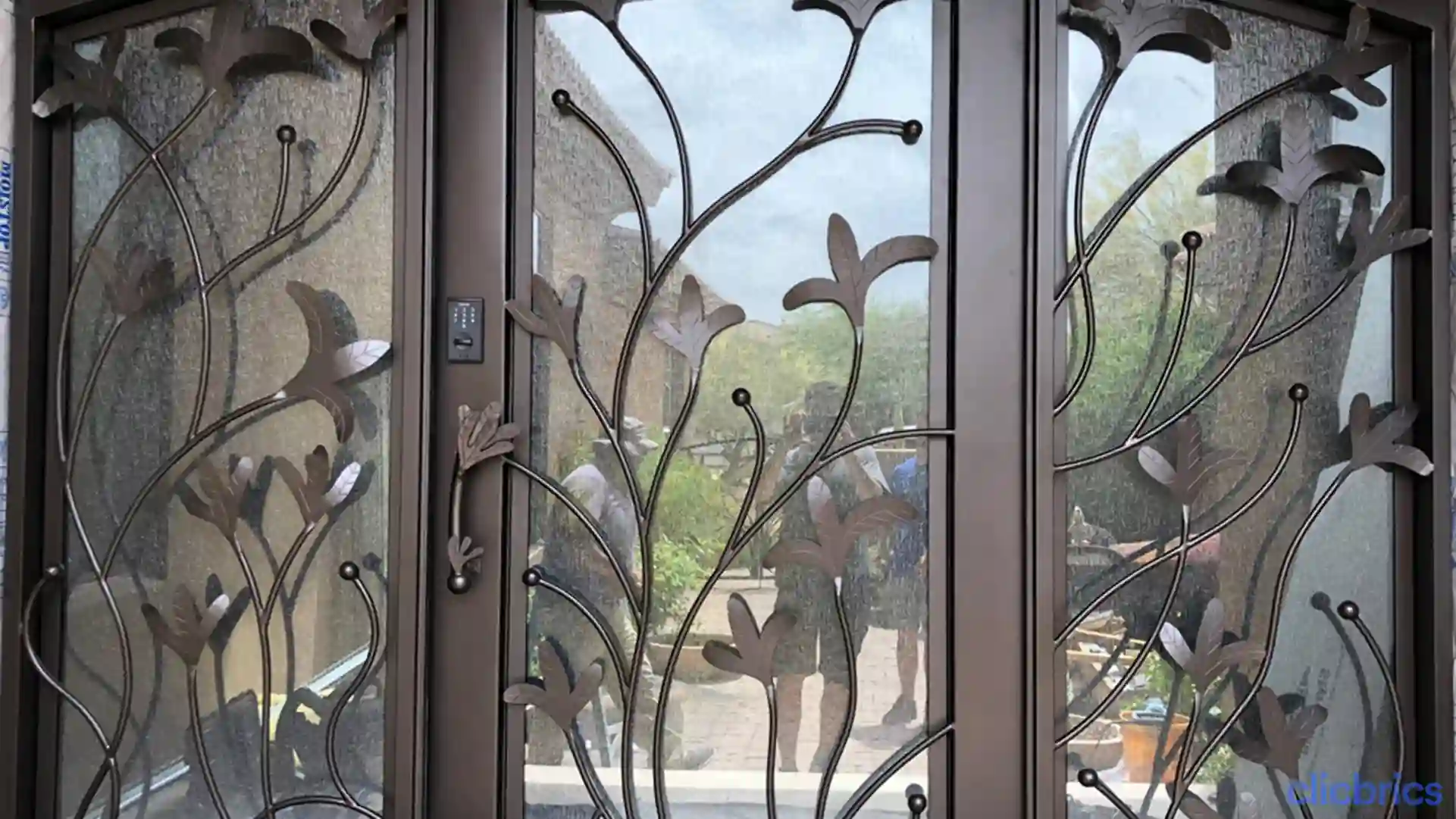 Let's be practical for a moment! No one cares about the stylish single modern main door design for rental homes, and neither will they pay a large amount for a leased house door. Nevertheless, if there is one single modern main door design that can help you, it surely is the wrought iron single door design. You can install this iron single-door design in your home at a minimal cost, and it will serve you well! 
Also Read: Griha Pravesh Muhurat 2022 
3. Classic English Architecture Inspired Single Main Door Design
An English single-door design would be ideal for your home if you simply appreciate possessing traditional home décor items. You can have your single main door designed in pastel colour shades like blue or green, and it will give a classic look to your home.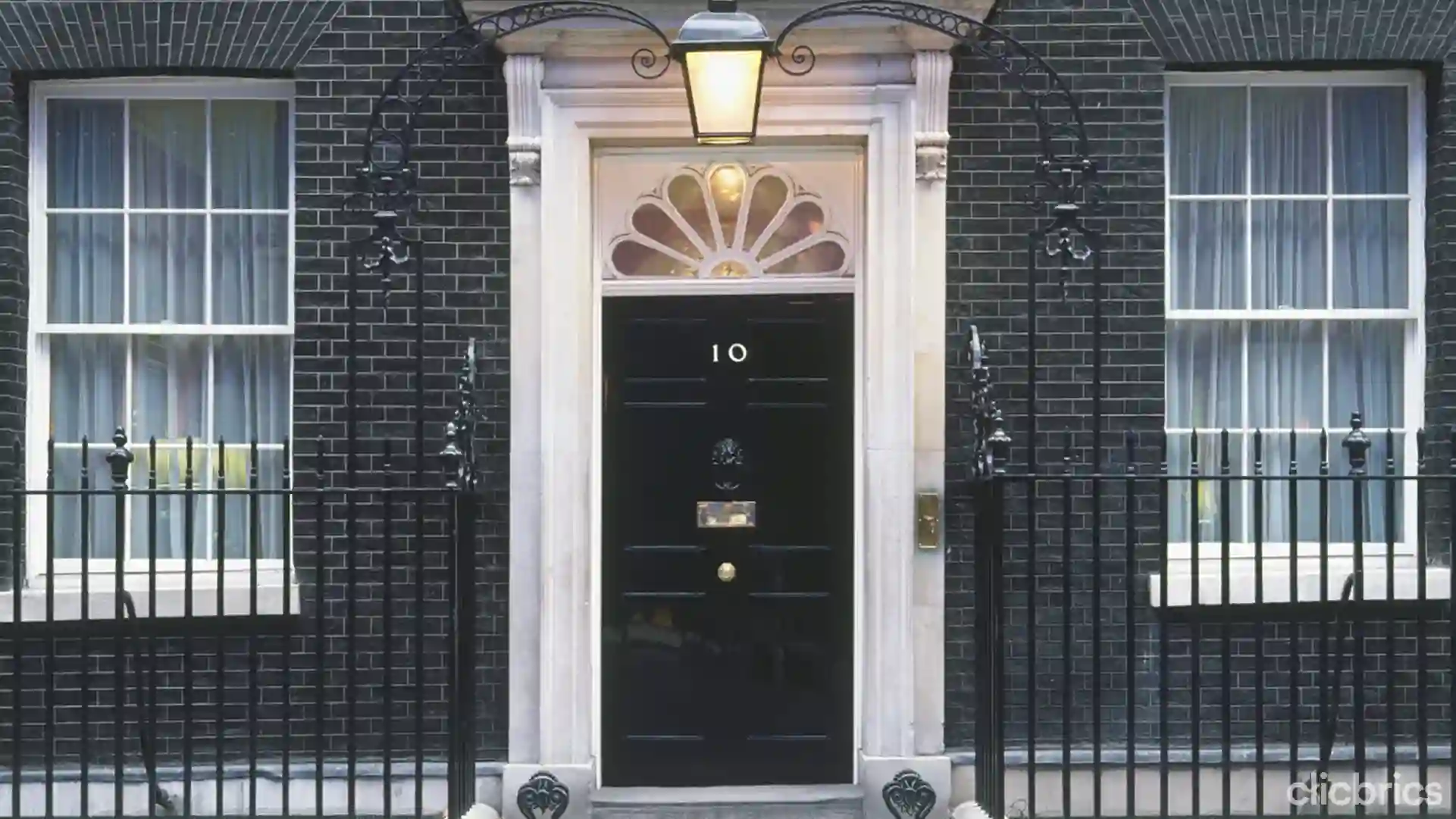 Also Read: Exterior Paint Colour Ideas for An Appealing Home Look
4. Stylish Single Modern Main Door Design
If you are in the mood to experiment or make some changes to your home, you can always rely on the single-door iron gate design. Try it with translucent glass doors with a steel framework on them. This single-door design will help bring elegance to your home gate.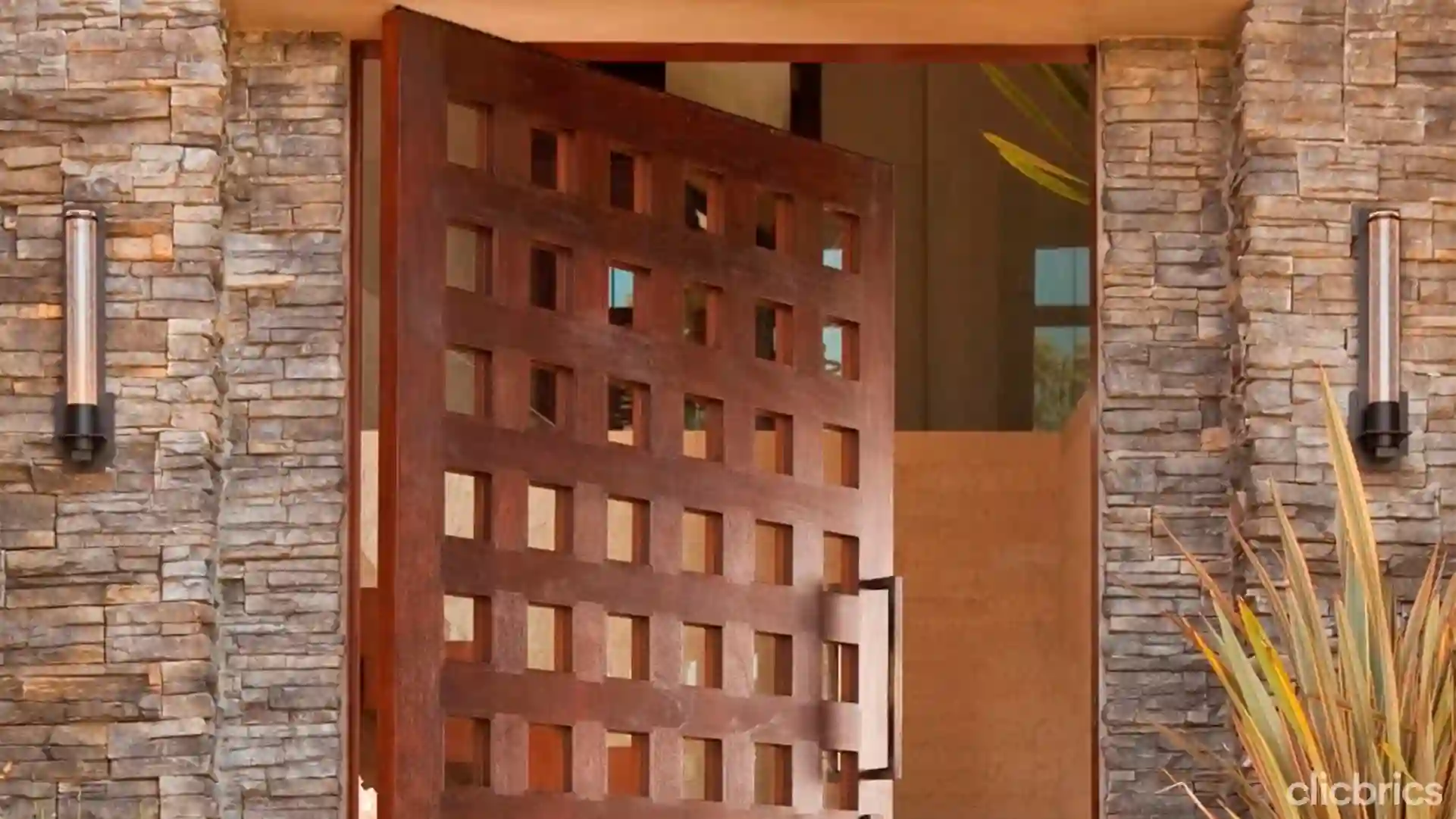 Also Read: Vastu Shastra Tips for Pillars in a house
5. Single Panel Wide-Plank Single Main Door Design For Home
Suppose you're browsing online for bedroom single-door design ideas. Try to incorporate steel, which will make your bedroom's entrance a location that gives off the best impression. You might search for a steel gate design single door that fits your style since a massive wooden door isn't always the best option. Or, if you prefer dark wood doors, you can give them steel knobs and stoppers for a stunning appearance.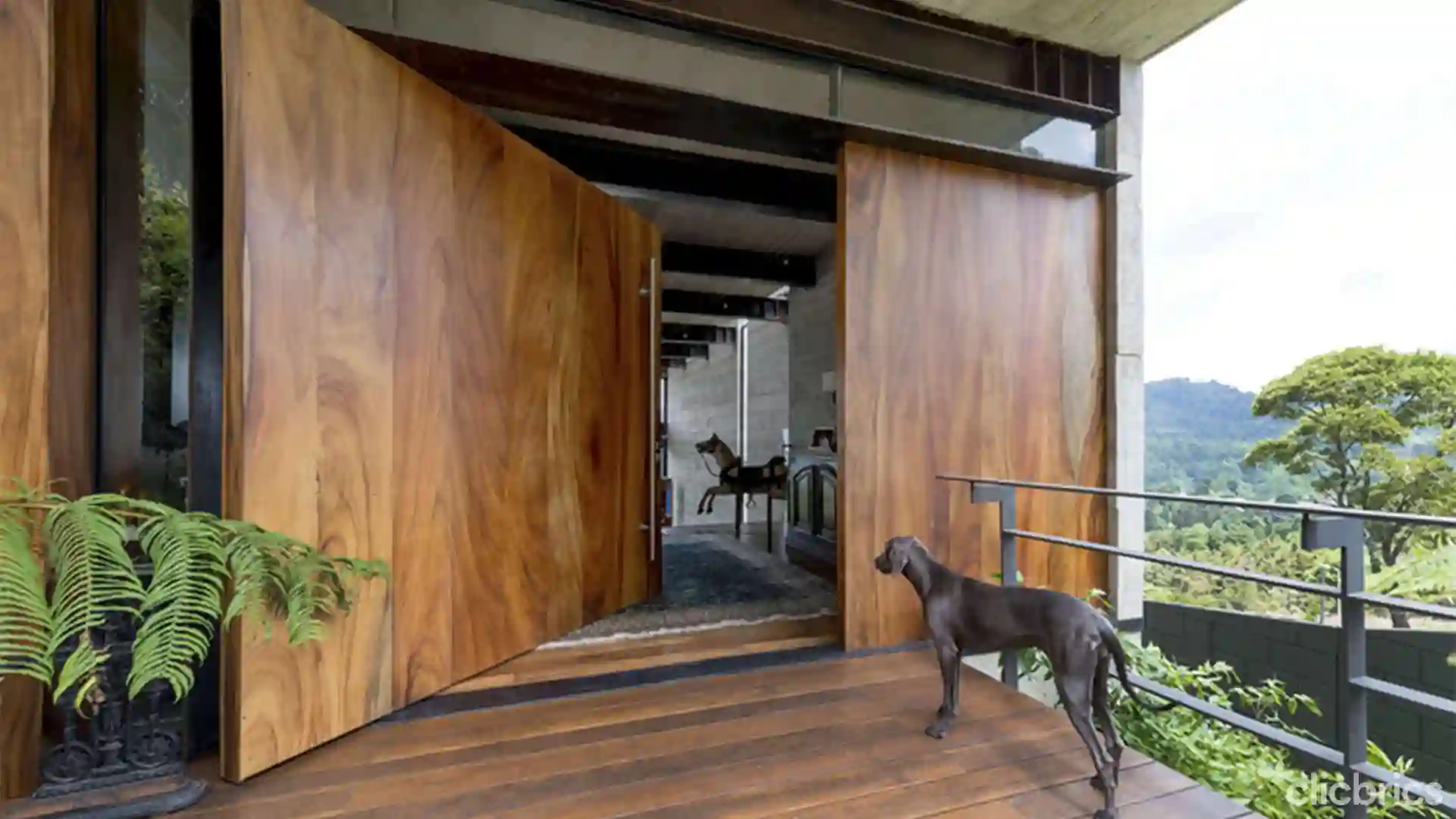 Try these four expert tips to maximise your floor space efficiently. 
6. Dual Glass Panelled Single Door Design for Home



The first, most positive image of your taste and style that people have of you is greatly influenced by the front door of your home. As a result, you must choose the appropriate single-door design that is eye-catching and appealing. You can add a single-door steel gate design with dual glass panels. The nicest effect may be produced with this design.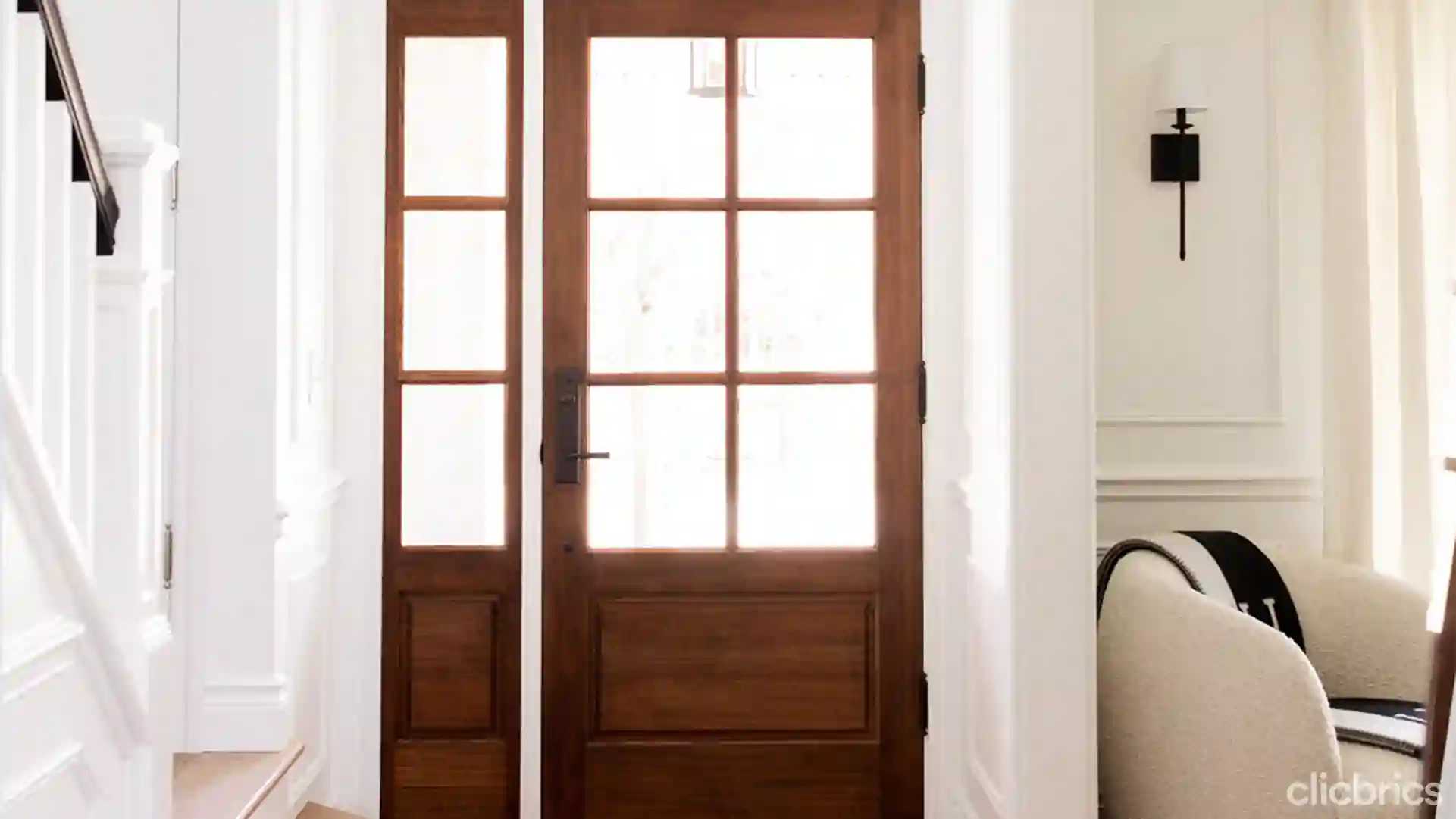 Also Read: Try these top alternatives to sliding doors for your home
7. Modern Single Door design: Natural Panelled
A single-door design with natural panelling is the best choice if you prefer to keep your home simple. However, if you want to install this type of single-door design, you must use the highest quality wood to ensure a premium glossy finish.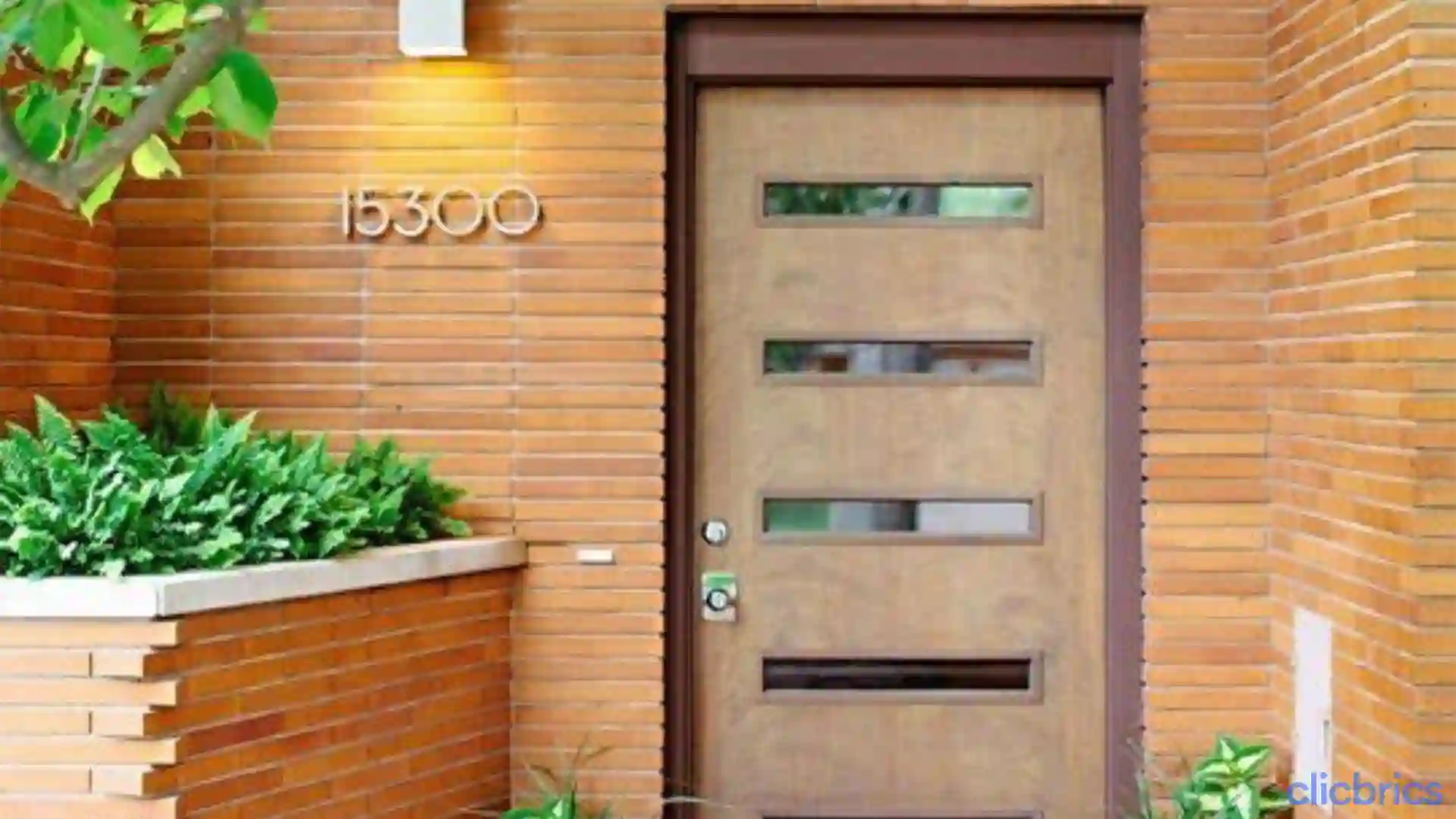 Also Read: Exterior Paint Colour Ideas for an Appealing Home Look
8. Modern Single Door Design
Do you have any plans to make a grand entrance? We've got that covered, too, of course! You can construct a wooden gate with delicate glasswork. The old palaces are the inspiration for this style of single-door design for the main gate, and it will give your entrance a regal vibe.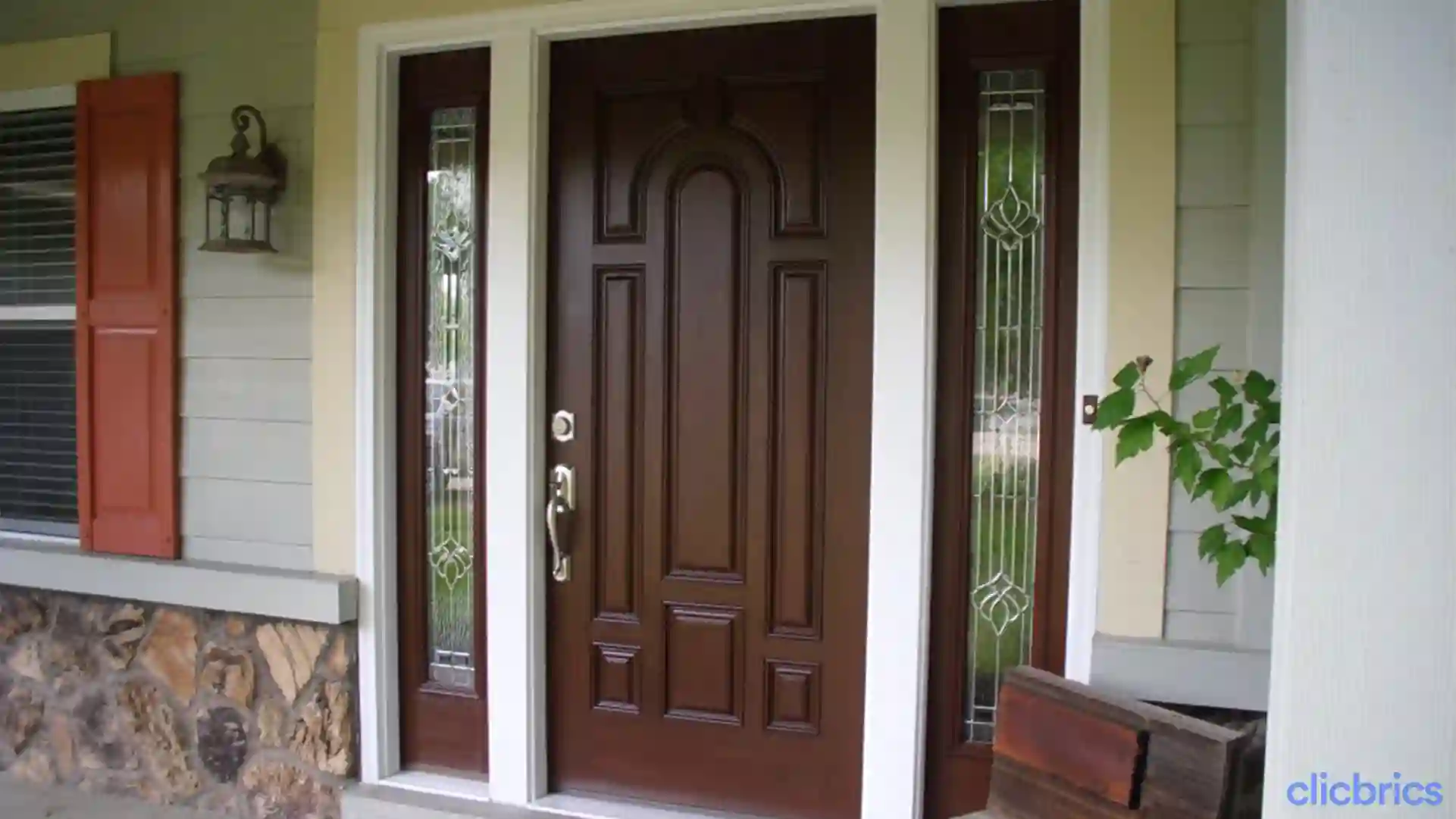 Also Read: 6 Best Stone Tiles for Wall to Smarten-Up Your Home Exterior
9. Single Modern Main Door Design For Indian Homes
Let us dispel any doubts you may have about whether adding colours to the main entry door would be a good idea. You have the luxury of opting for bright colours like pink, yellow, green, red, grey, and black. Whichever colour you opt for, choose a polished mica or plywood finish to give a modern look to your home. Click here to learn everything about facing stones' advantages and disadvantages.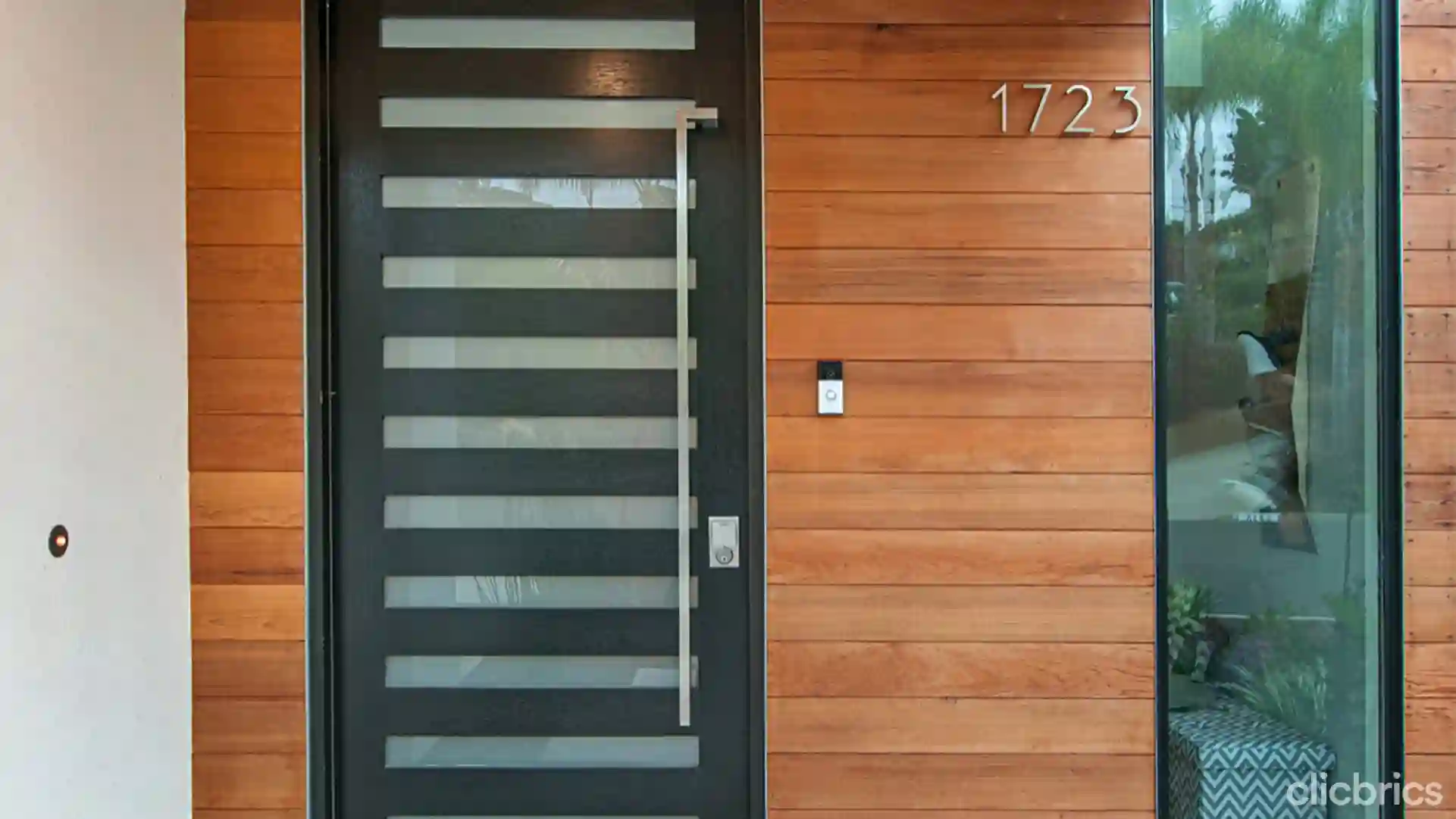 10. Gate Design Single Door: Carved
Are you trying to find a way to add some style to your entrance? If so, you can choose a magnificent, sumptuous wooden single-door design with vintage carvings. Themes for such door designs should include trees, flowers, and other natural elements.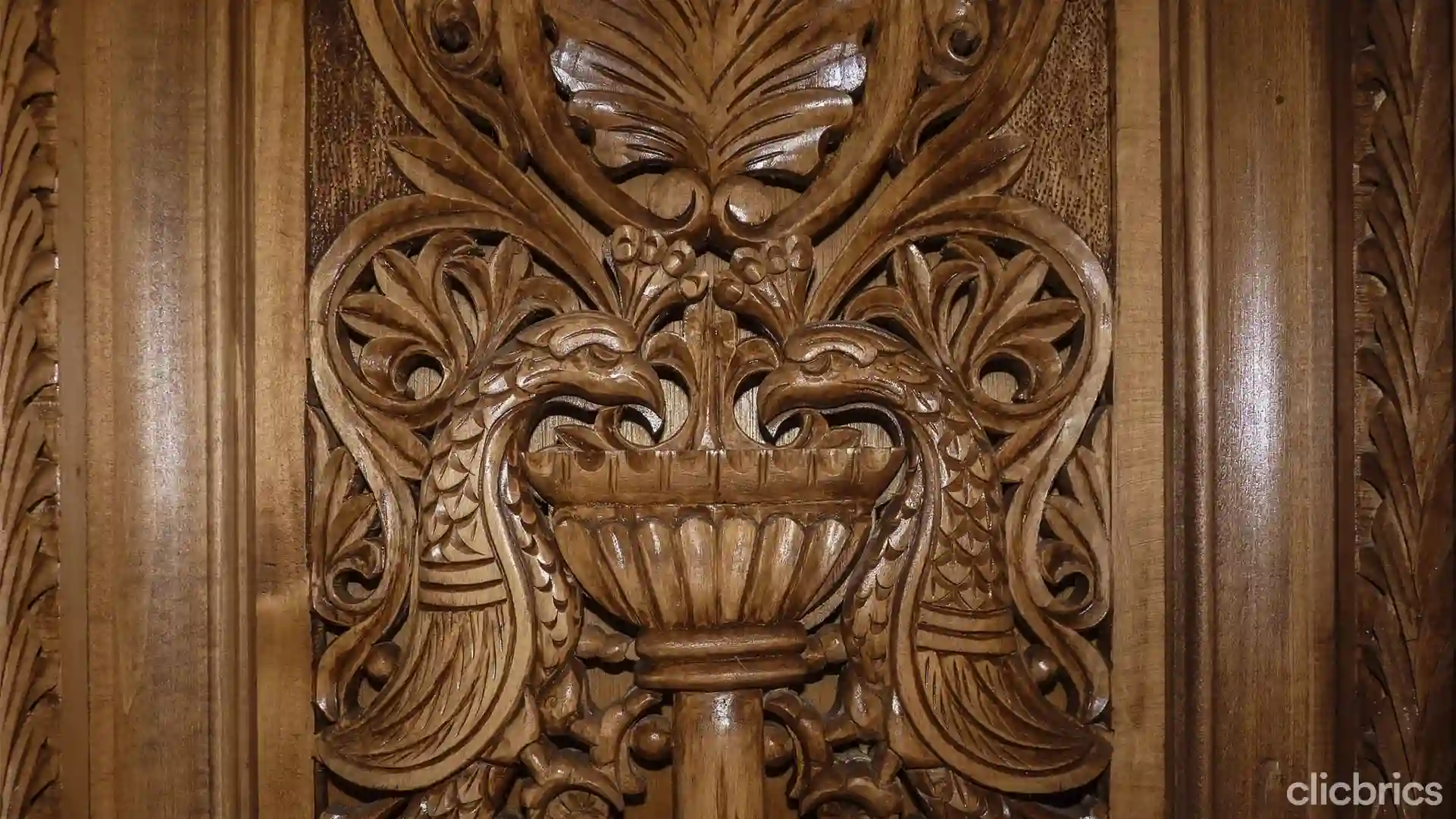 Also Read: 25 Home Design Inspirations for Your Interior
Conclusion
We hope that this blog was insightful enough to shed some light on the crucial significance the main door plays. Furthermore, you now have the best single modern main door design ideas that you can use right away or later when you decide to remodel your home. Think of these minimalist main door designs as a simple approach to improving your décor.
Happy Decorating!