Table of Contents
How often do you think about your main entrance door? The answer is: Not Much!!!
But let us tell you that the front door of any home is the first impression that guests form when they visit your home. Not only is a front door a gateway to enter or exit the home, but it also offers much-needed security from unwanted objects and entrants. Despite being a crucial element to any home, when it comes to upgrading your home, the main entrance door design is often overlooked. The design of the front doors is important too, hence we've rounded up the best main entrance modern door design ideas which can set your home's entry aesthetics class apart! 
Let's dive into them right away!
1. 
Alternating Glass Striped Wooden Door Design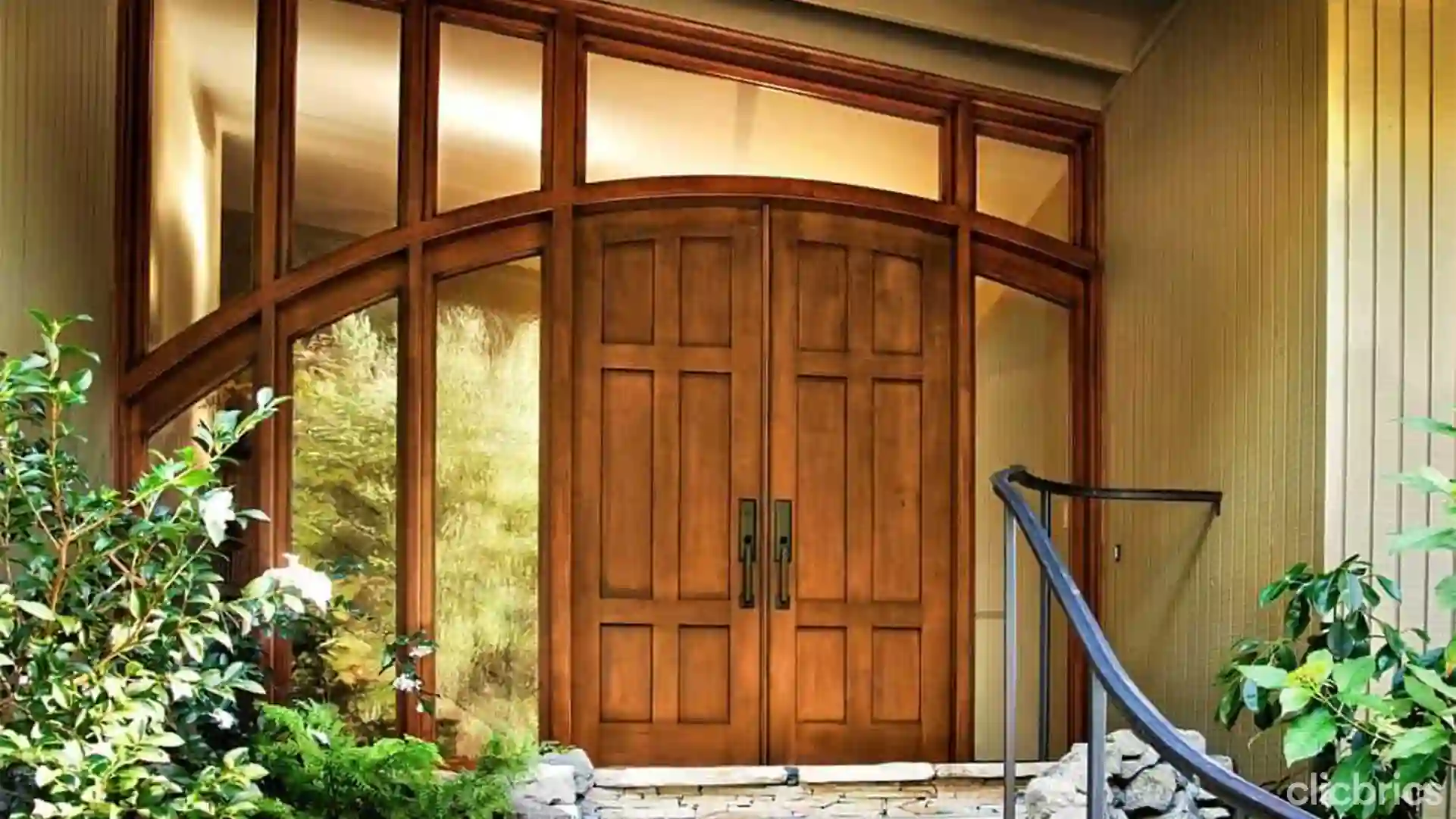 If you want to create a solid impression upon your guests, the alternating glass-striped, well-polished wooden door would surely create an elegant look.
2
. 
Black Glossy Finish Doors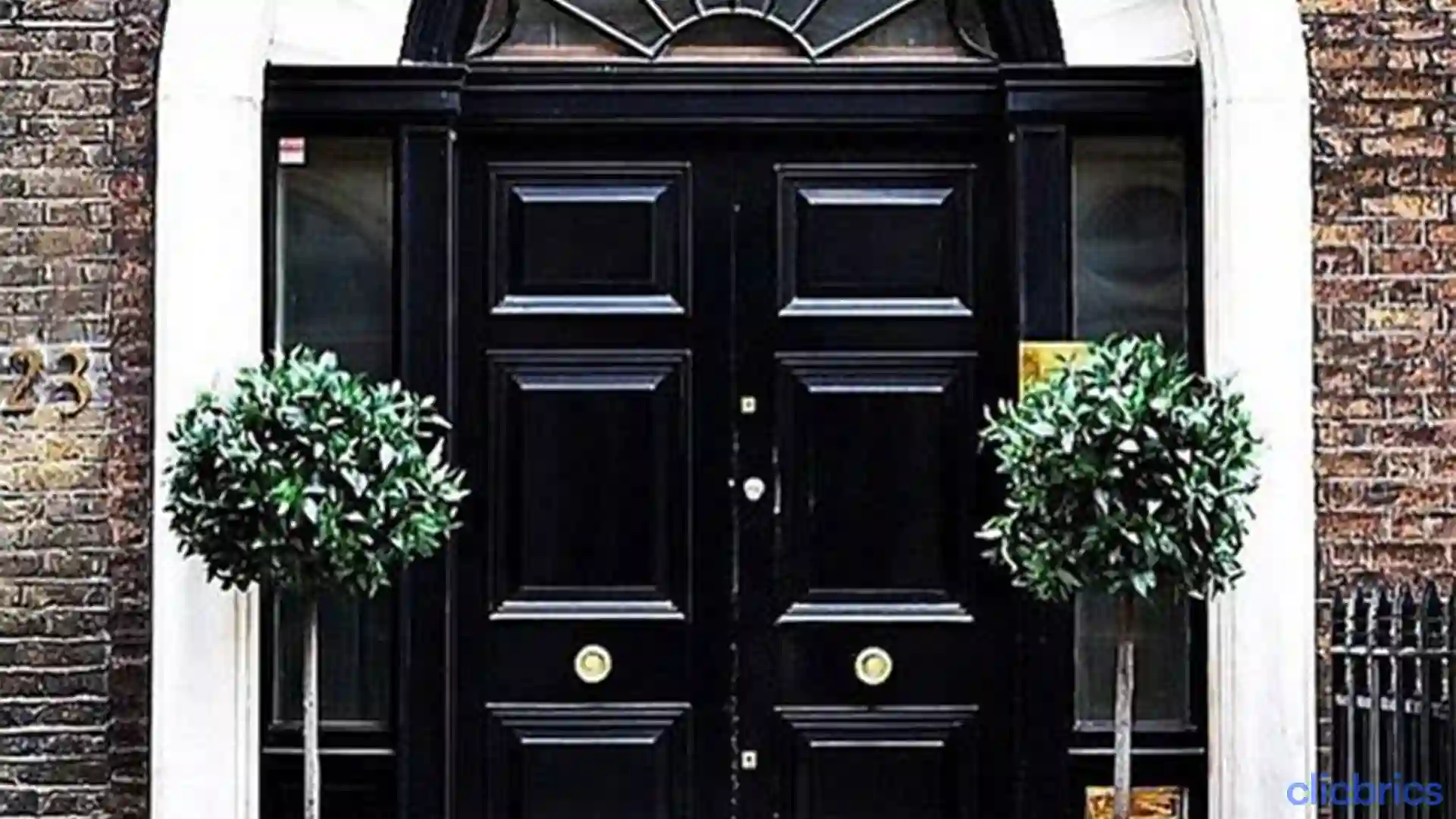 Glossy front doors are great for smaller spaces, as they make a space appear larger. The smooth shiny surface of the door is easy to clean and maintain. Not to mention, a shiny black finish makes a right statement at the doorstep.
3. 
Lattice Wooden Main Door Designs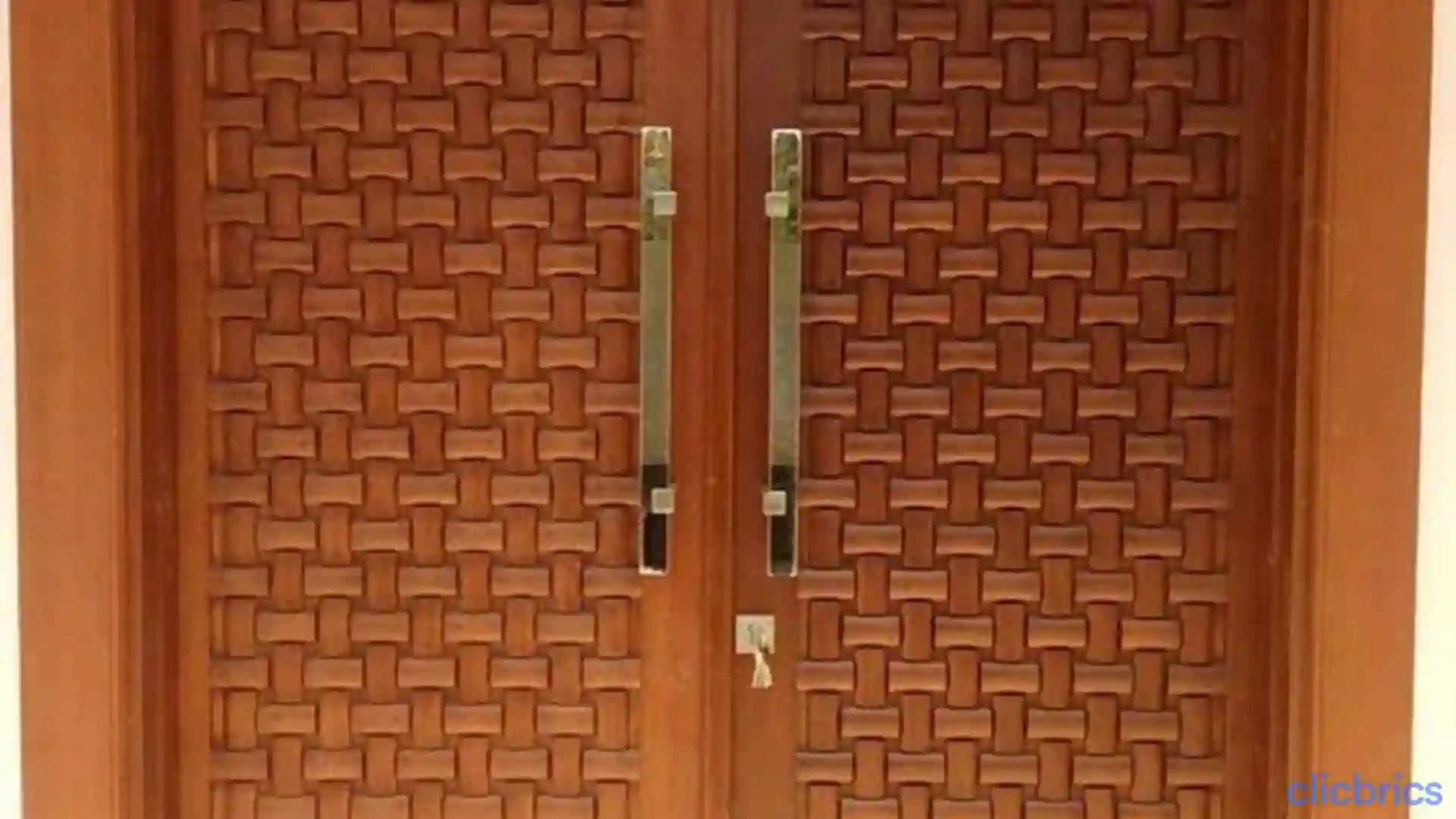 The lattice wooden Indian main entrance door design never goes out of style. This main door design will definitely enhance the beauty of your chic apartment entrance.
Also Read: Best 10 Single Door Designs for Your Home
4. 
Wooden Louvre Main Door Designs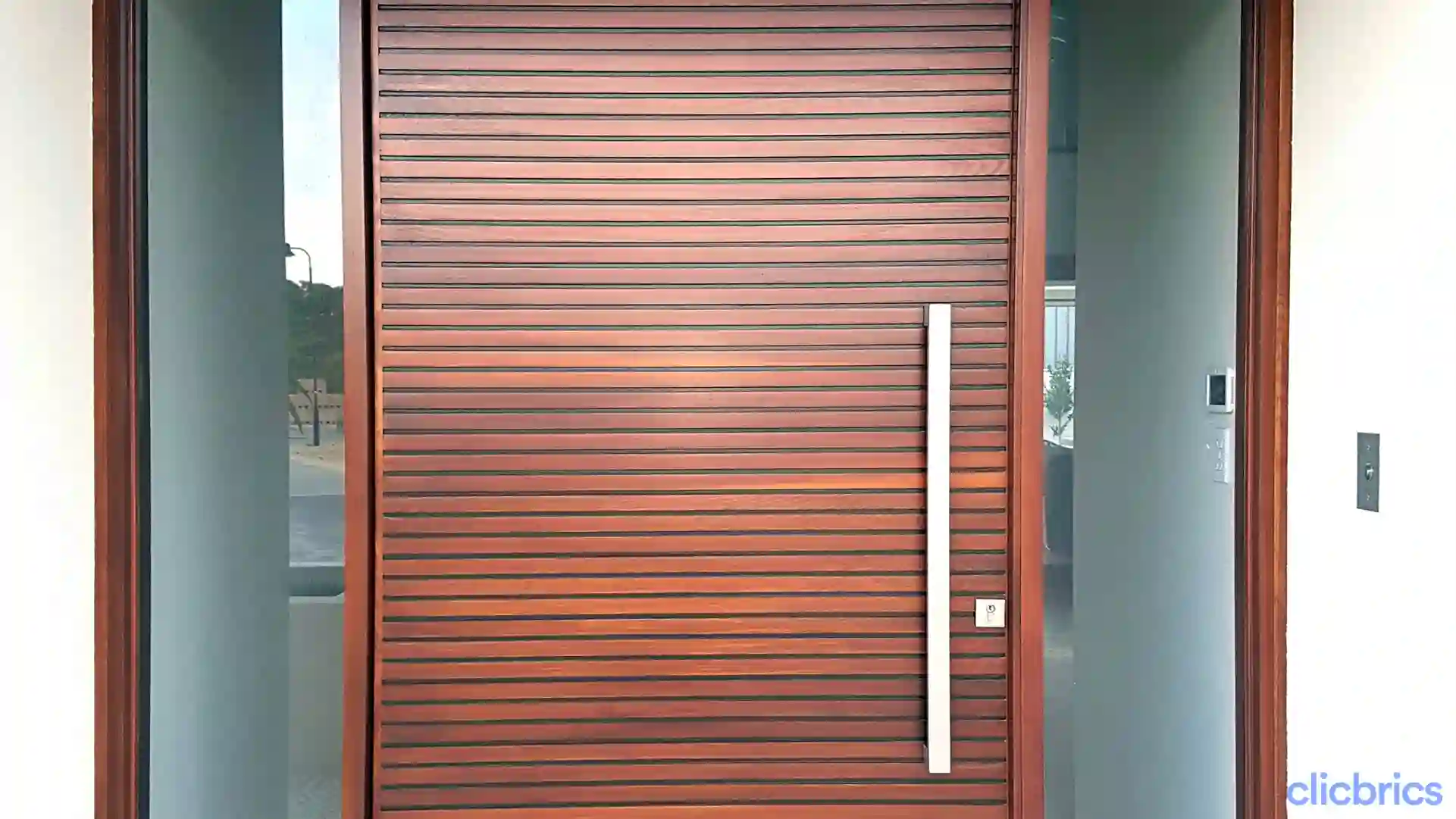 Louvre doors are gaining popularity amongst many homeowners, not only for their stylish appearance but also for their unique functionality. Since the louvers on the wooden front door design come with horizontal slats of wood, it allows for a natural ventilation between the spaces.
5. 
French Door Designs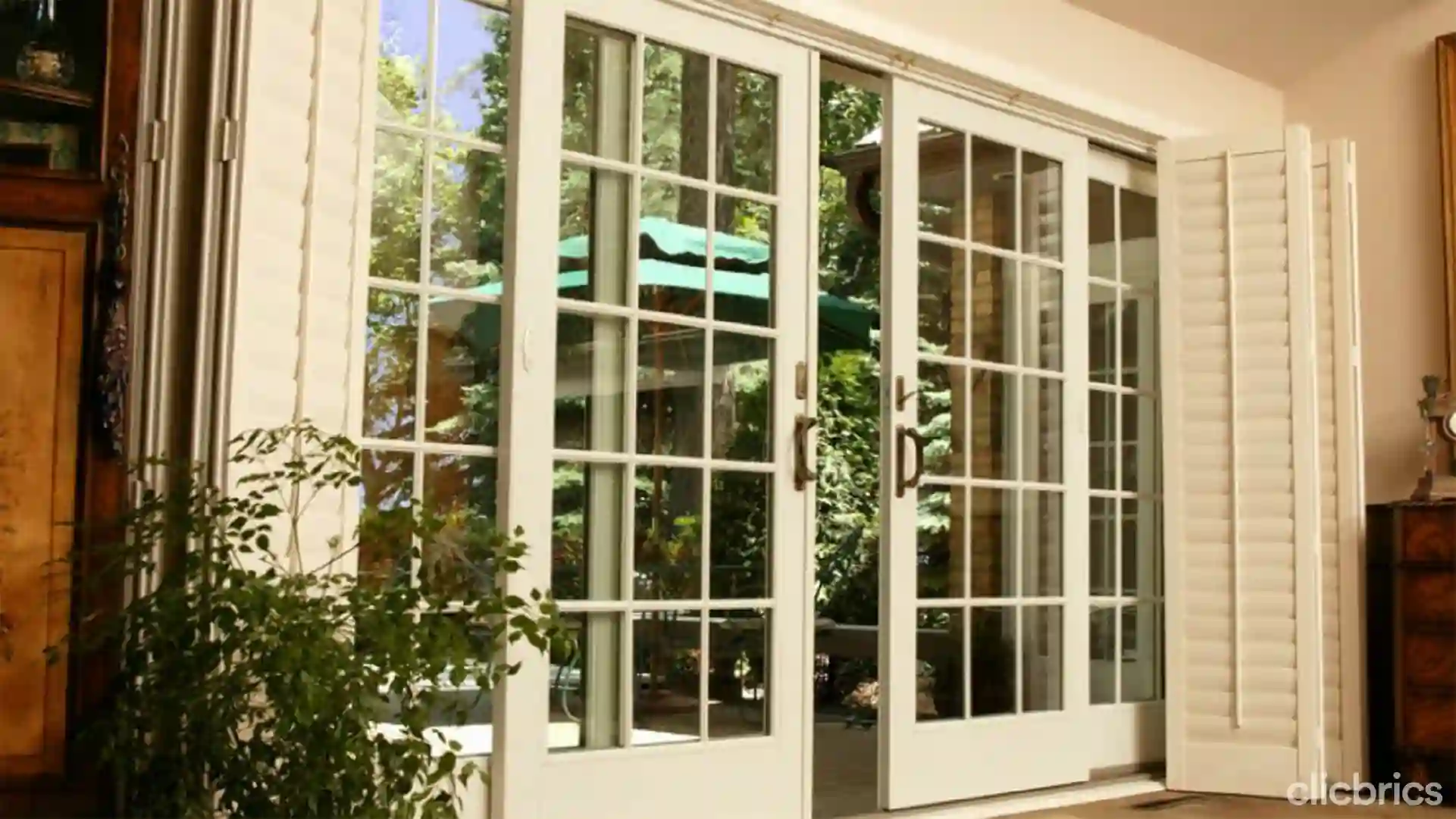 In a modern house, ventilation has become a major concern. French doors are designed to provide adequate light and ventilation within the house. If you want to get an unobstructed view of the surroundings, french doors are a perfect choice.
6. 
Herringbone Door Designs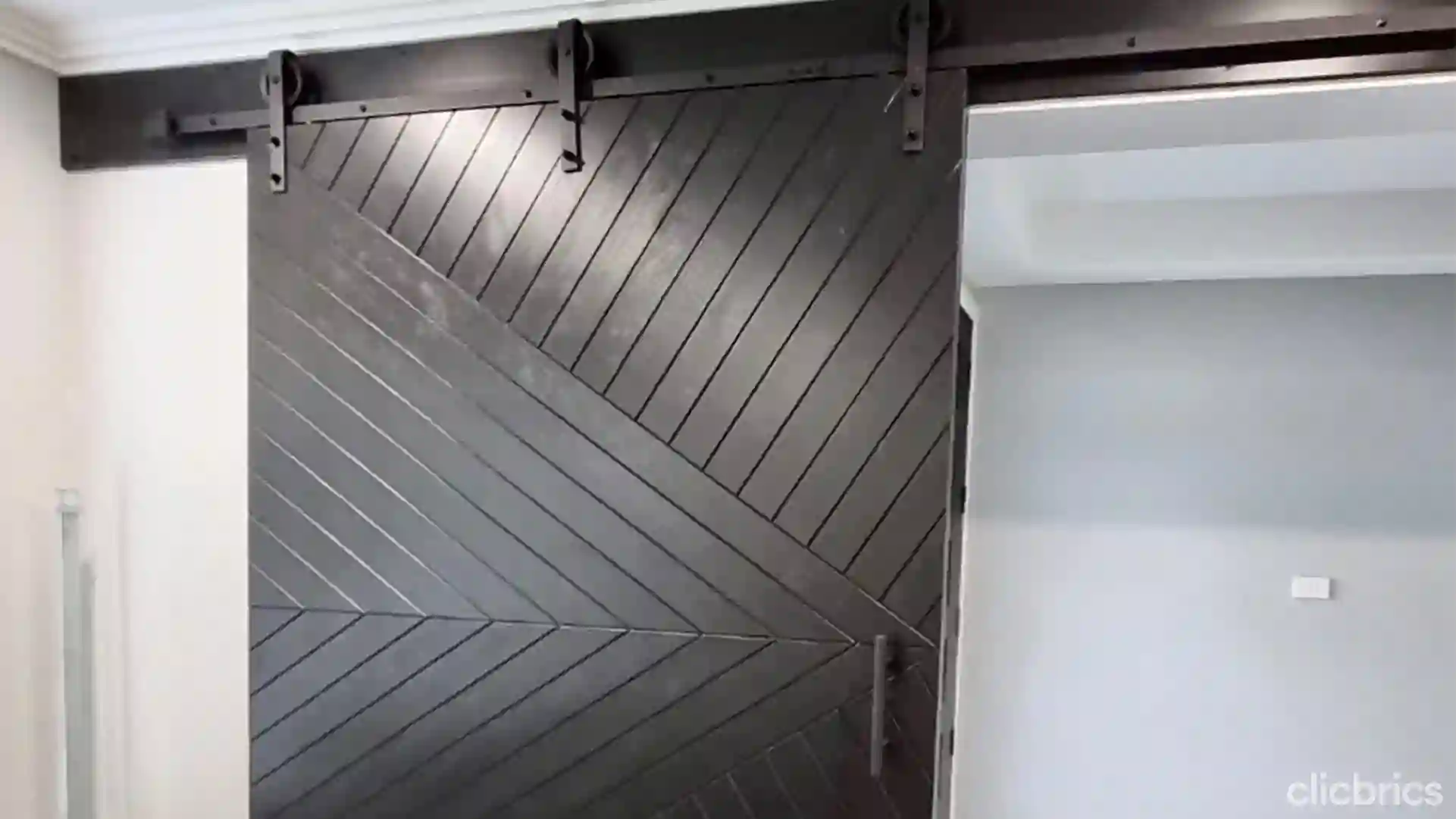 Herringbone pattern is an excellent option if you want a door that can give your house a more luxurious look. If you want to try something different, you can try a horizontal herringbone pattern instead of the usual vertical herringbone pattern.
7. 
Moroccan Door Designs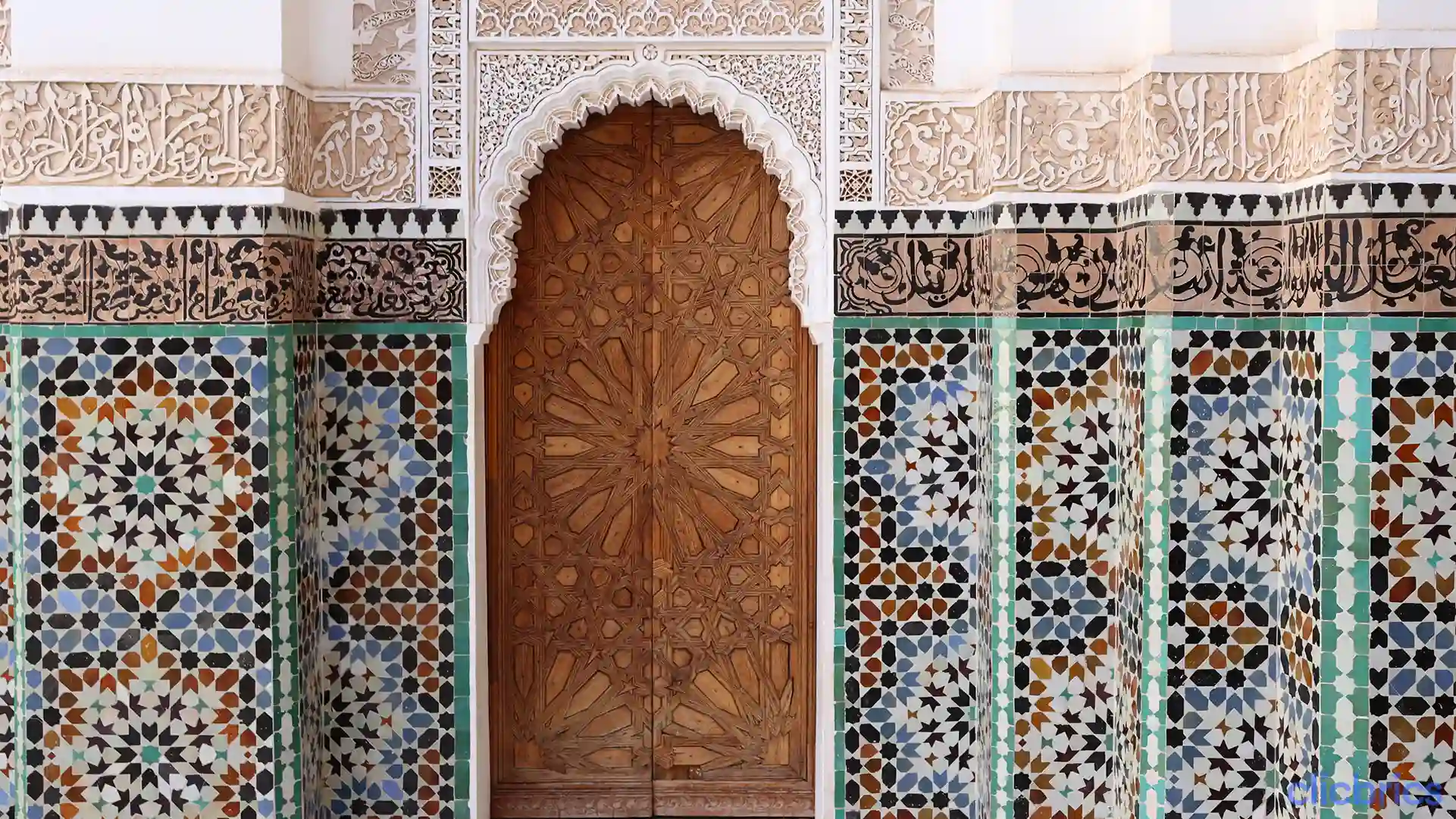 The Moroccan door design is an ideal and a simple way to impart the Moroccan touch to your residence. The Moroccan touch in your entrance door will give your house that grandeur looks you always wanted.
8. 
3D Isolated Brick Door Design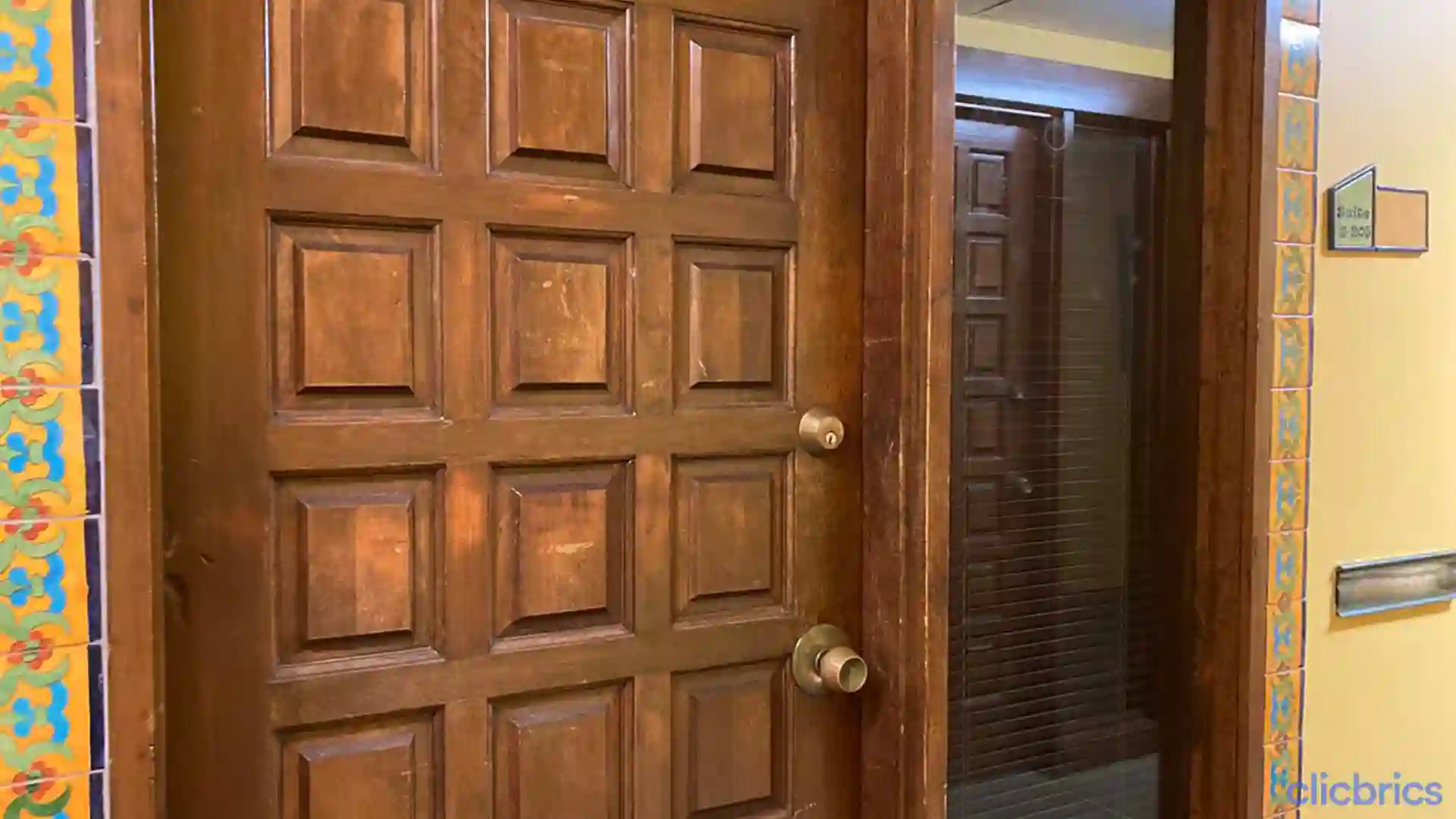 The design and style of your home entrance can have a strong effect on the look and feel of your home. Try this isolated brick door design as your front door and create an unconventional look, goods enough to impress your guests and create a WOW factor in their mind. 
9. 
Wide Basket Weave Patterned Main Door Design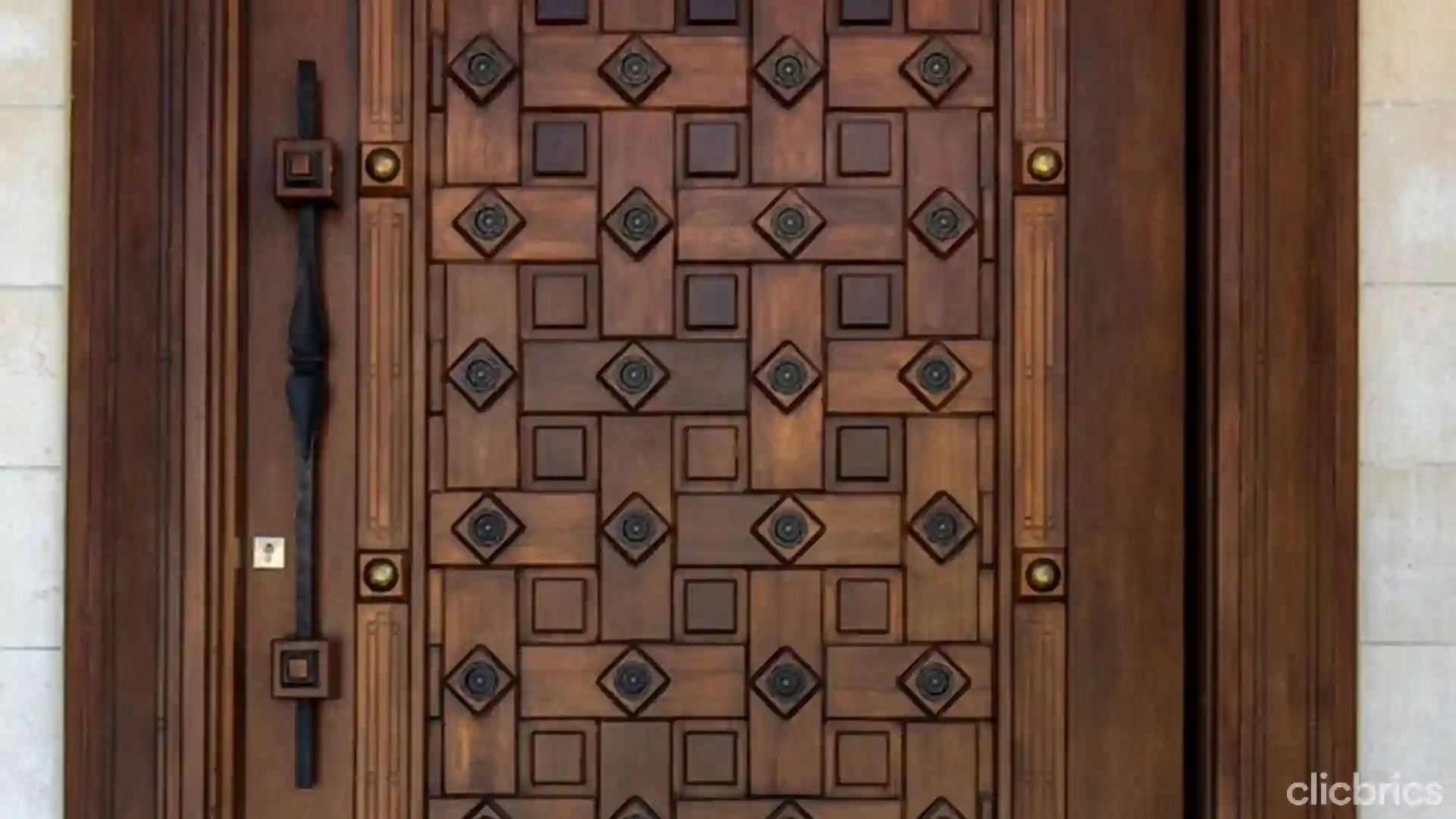 Sometimes, all it takes to create an elegant look is a unique pattern! The basket weave pattern on the door transforms an ordinary wooden entrance door design into the center of attraction for visitors to your home.
Also Read: Simple House Design Tips for a Quick Makeover
10. 
Horizontal Bar Iron Modern Main Door Design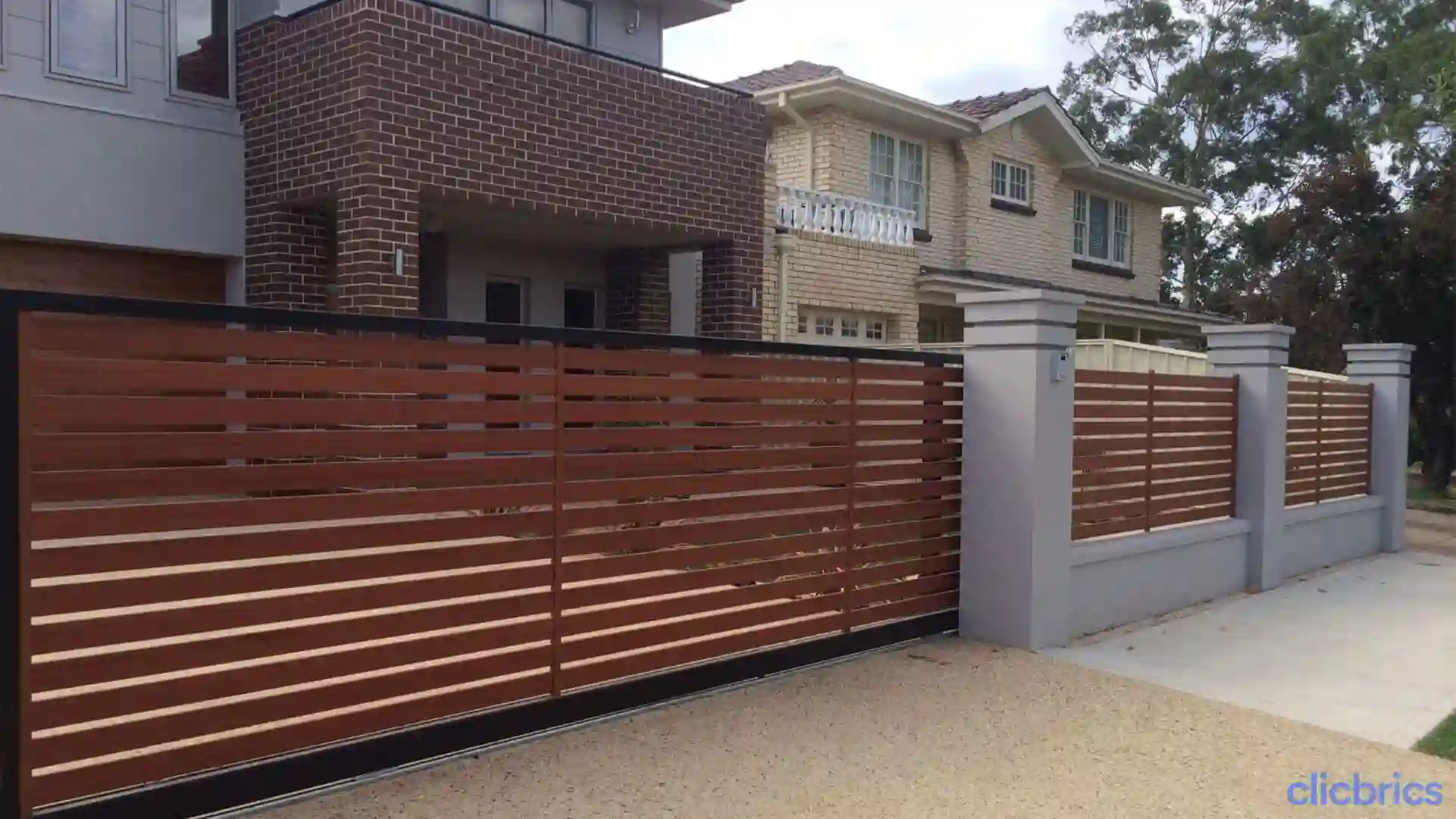 The street-style look of this door is what makes it striking. The sturdy material usually lasts a long time, making this iron bar grill main door also a practical and safe choice.
11. 
Metal Dotted Modern Main Door Design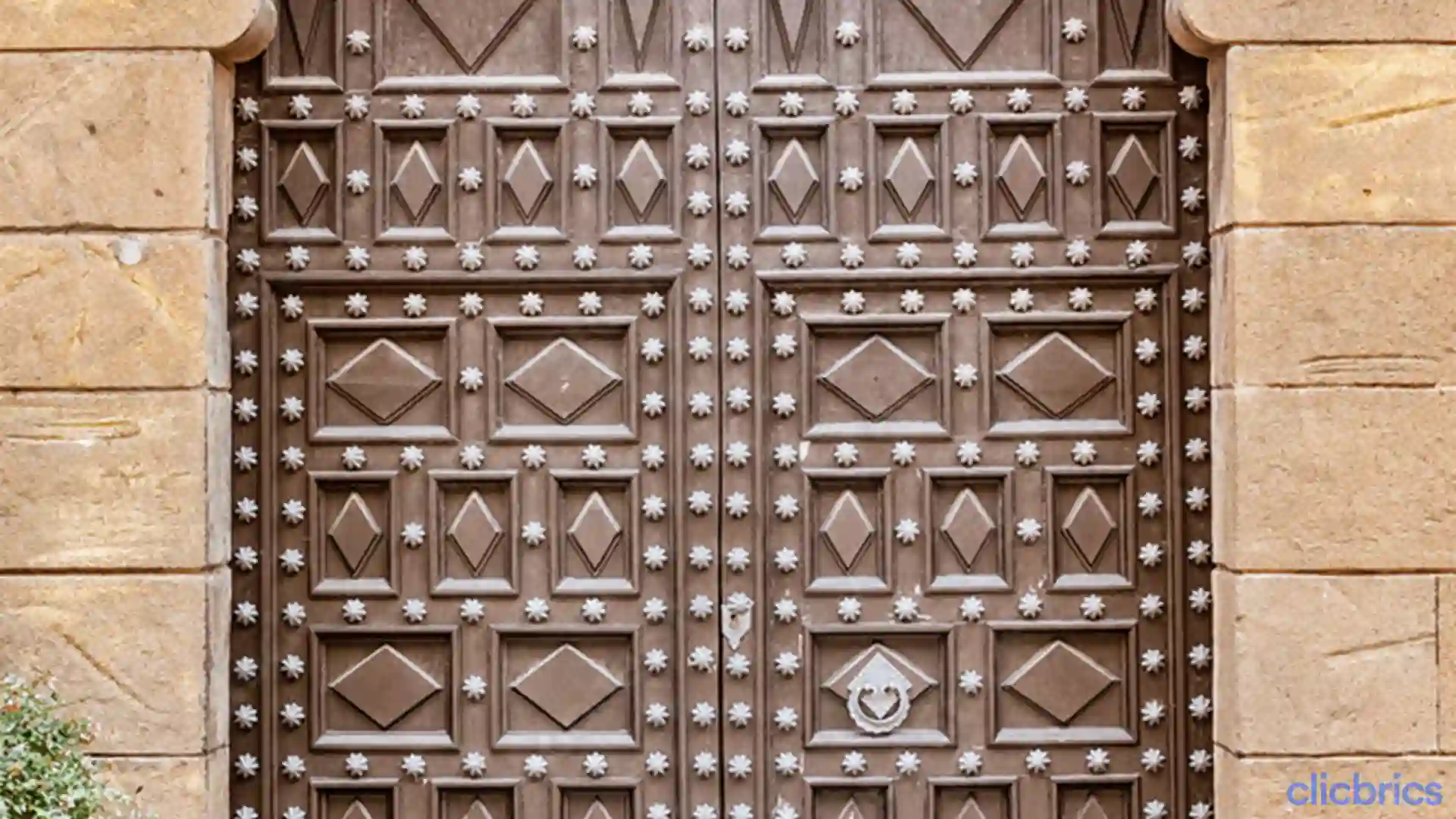 Block-striped door with metal dots design resembles India's ancient historical doors. Add this elegant modern front door design to your entrance to get a truly regal look.
12. 
Elevation Modern Main Door Design For Home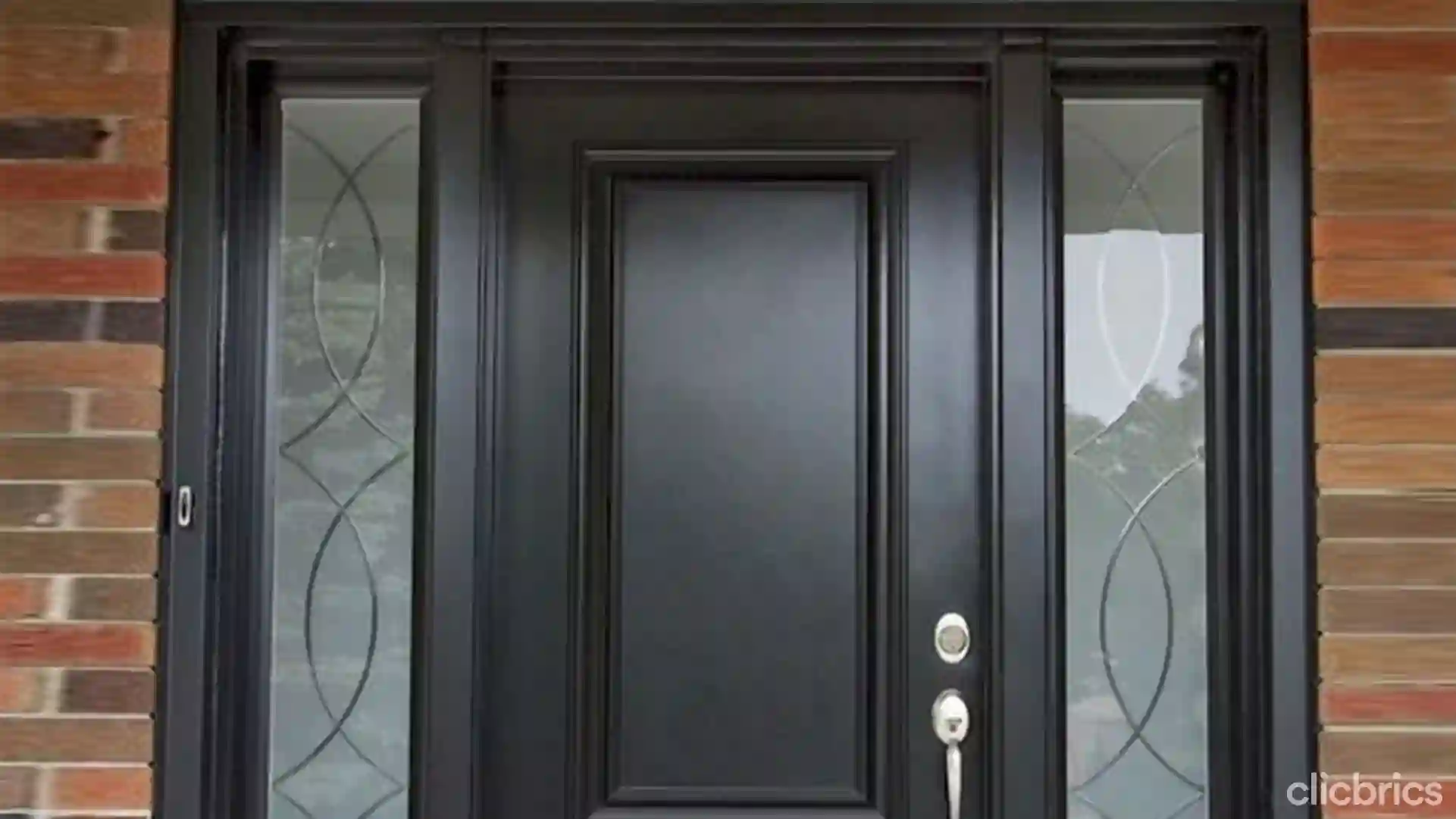 The elevation designs are currently one of the most loved Indian main door designs. Add an elevation door design as your front door sets your entrance apart from that of your neighbors. This front door Indian main door design is sure to leave a unique impression on all your guests.
13. 
Entrance Wooden Door with a Glass Side Panel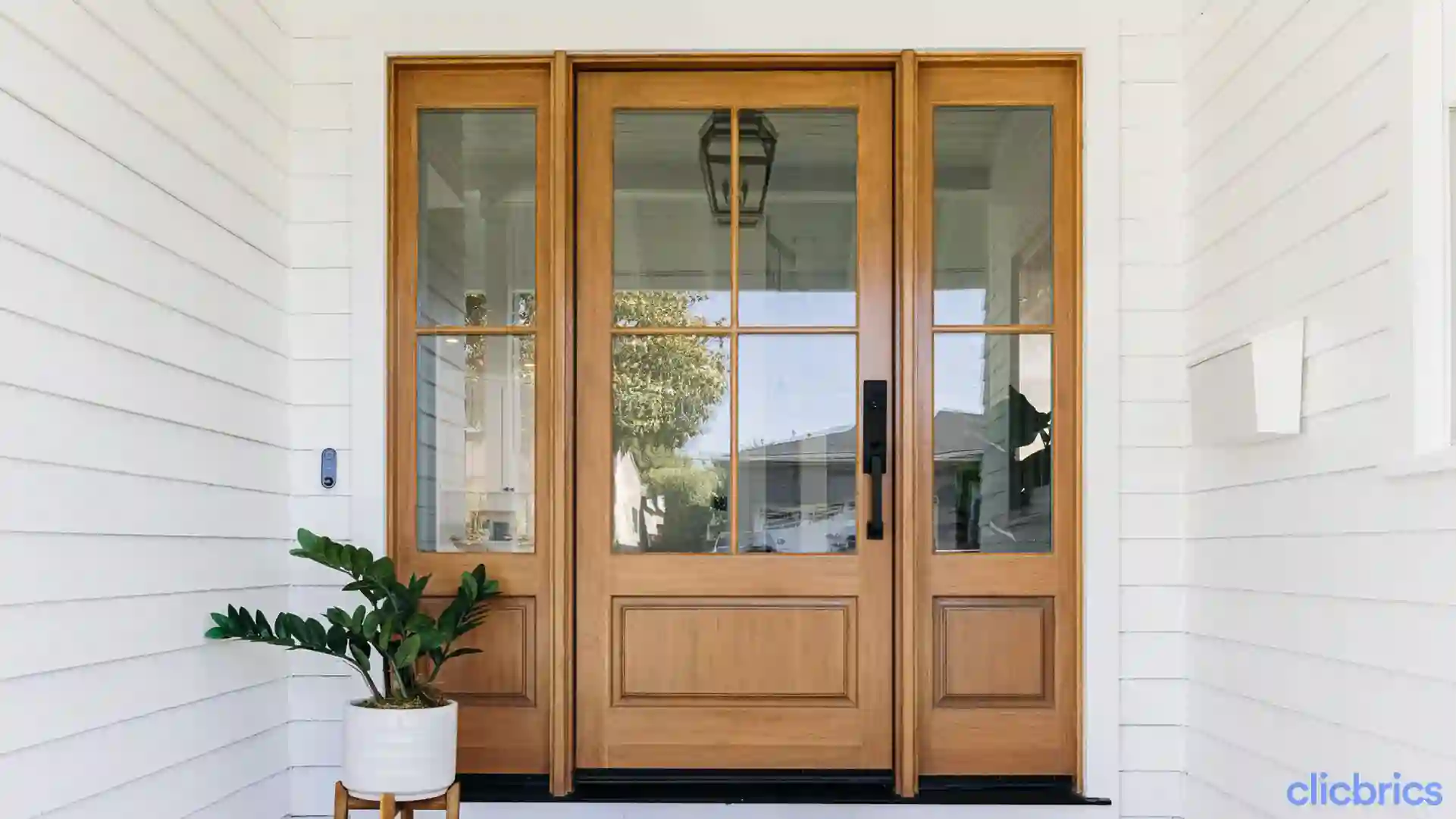 While a complete glass door might not be an ideal option for the main entrance here, this door made with wood and glass panels offers you durability as well as much-needed transparency.
Bottom Line
With the above thoughts, you can get started on your journey towards finding the right front door design for your home. Each design offers unique features and enhances the charm and beauty of your dream home. We hope you find something suitable for your front entrance door with the above-mentioned inspirational design ideas.