Table of Content:
If your home interior design is long overdue and you have a limited budget with less time, then we will present you with 25 home interior designs that will help you start with your home design journey in one go. Don't waste your time searching for interior designers near you. Because this crisp pictorial blog for your home will cover some amazing home interior design ideas that you will be able to afford within your budget
Home Interior Design Ideas 
When we talk about home interior design ideas, always keep one thing in mind, house interior design is not just limited to adding colourful lights, an accent wall, or a new throw pillow, but so much more. Your entire interior can feel fresh, on-trend, timeless and refined. You will love the vibes your home will provide. It is possible because our home interior design ideas are easy to comprehend, and you will be able to tackle each of the interior decoration ideas in one day. 
Also Read: Vastu Tips to Keep in Mind While Buying a House in 2022
Simple Ideas For Your Living Room Interior Design
When it comes to home interior design ideas, the living room is the first room that your guests will notice. Choosing colours to rejuvenate your living room interior can be a daunting task, which is why we present you with some flattering colour palettes for your living room. 
Soft blue walls with a grey undertone in the living area provide a serene and welcoming atmosphere.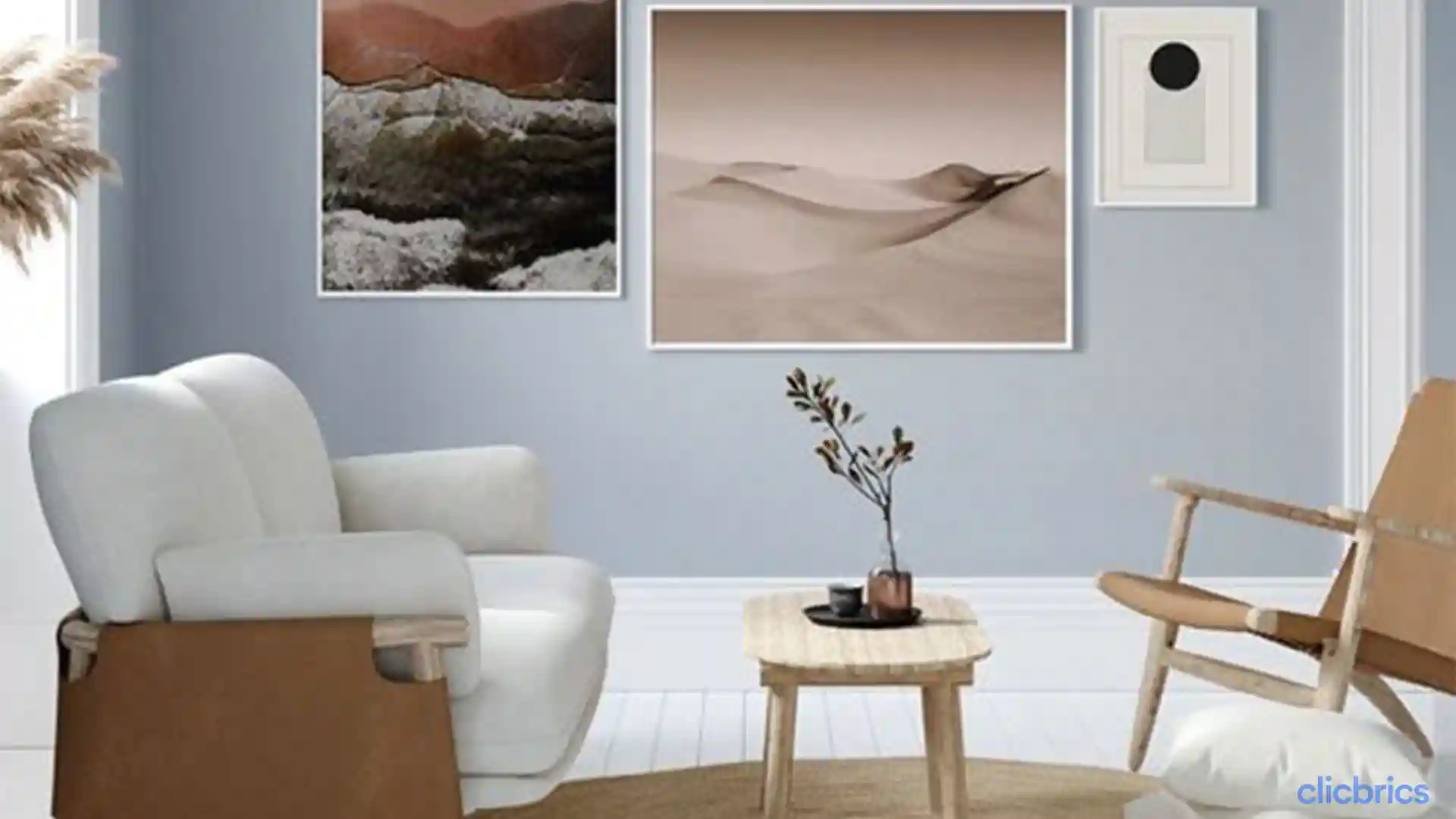 Try to choose a mix of neutrals and warm tones for your living room interior, as it will help to set a classic, elevated tone.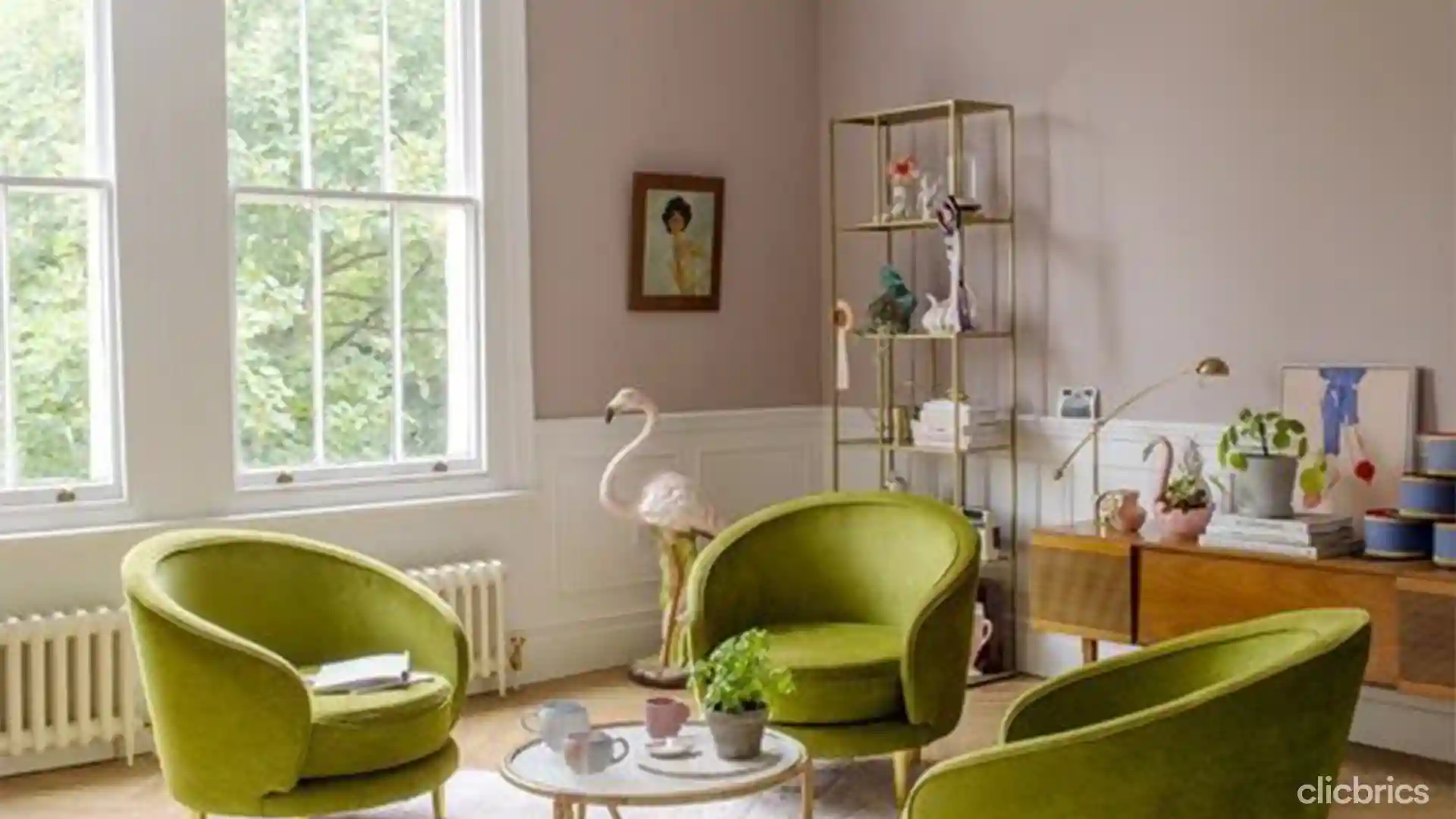 Also Read: Top Home Decor Trends To Make Your home look appealing in 2022
If you're tired of plain walls and want to improve your interior design, we've got you covered!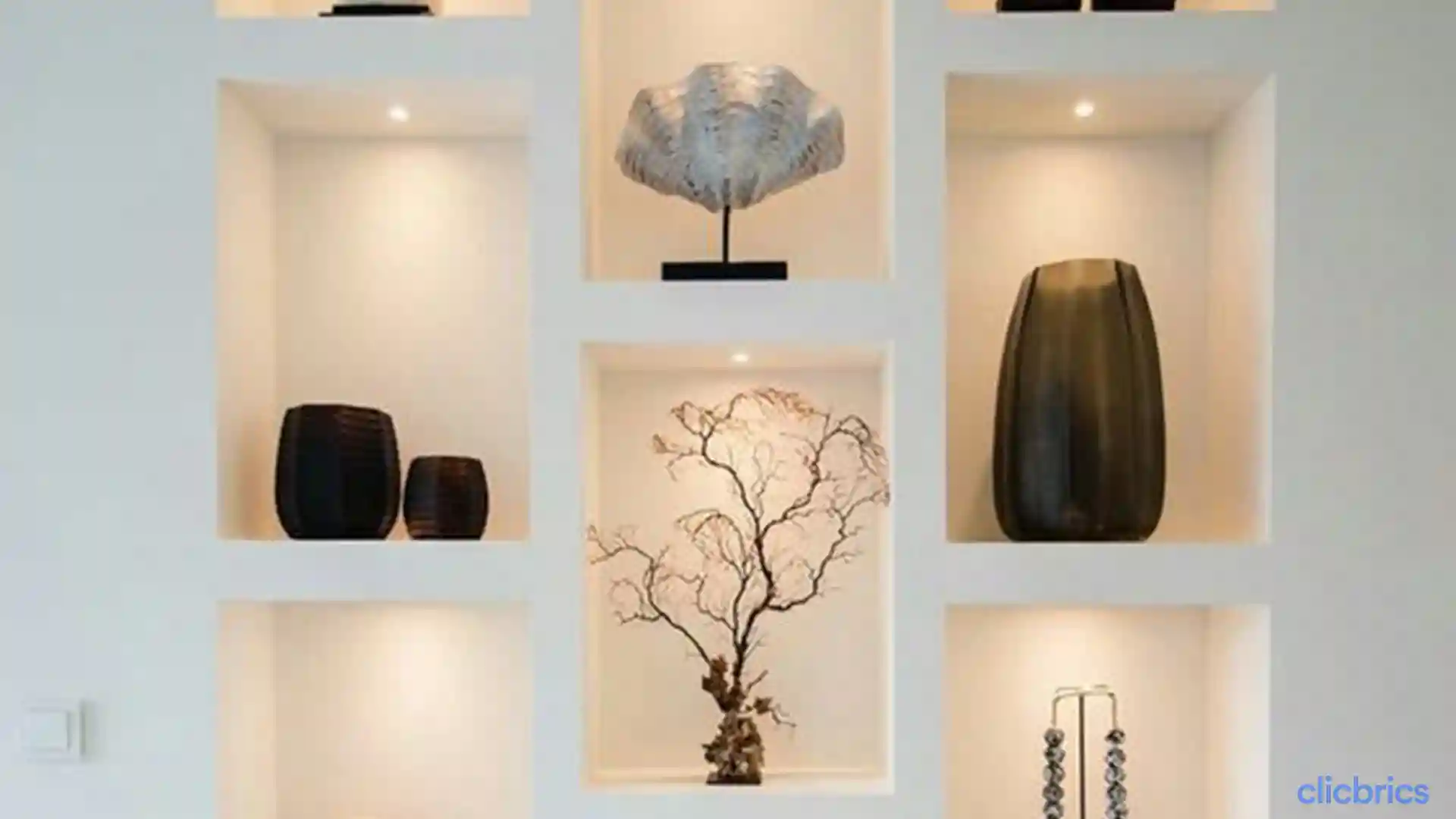 Bookcase wall is a classic design element, and arched niches are currently popular in architecture when it comes to home interior design.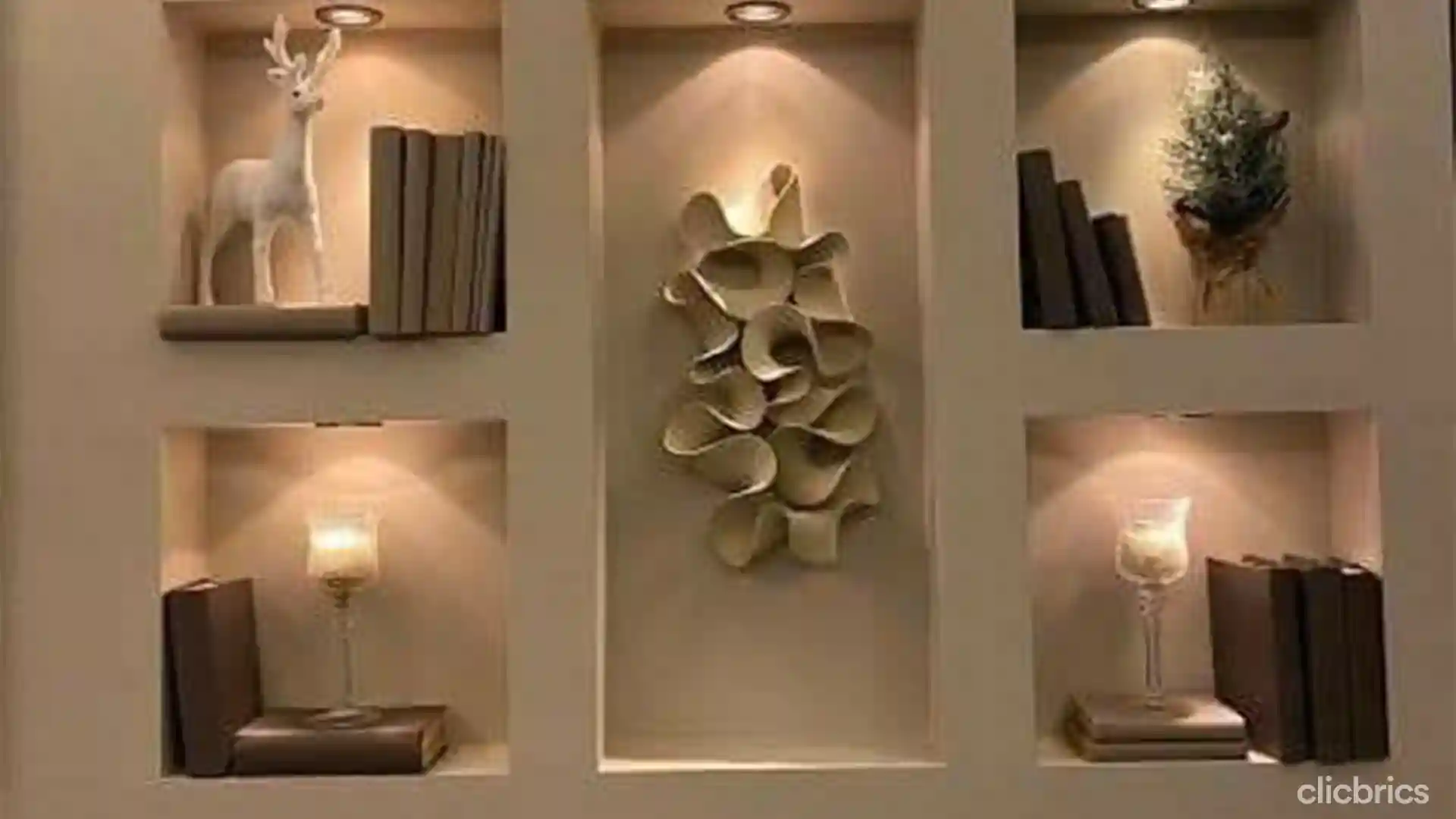 Looking for TV design inspiration for the living room? How about adding flair and comfort to your living area with our eye-catching TV wall ideas.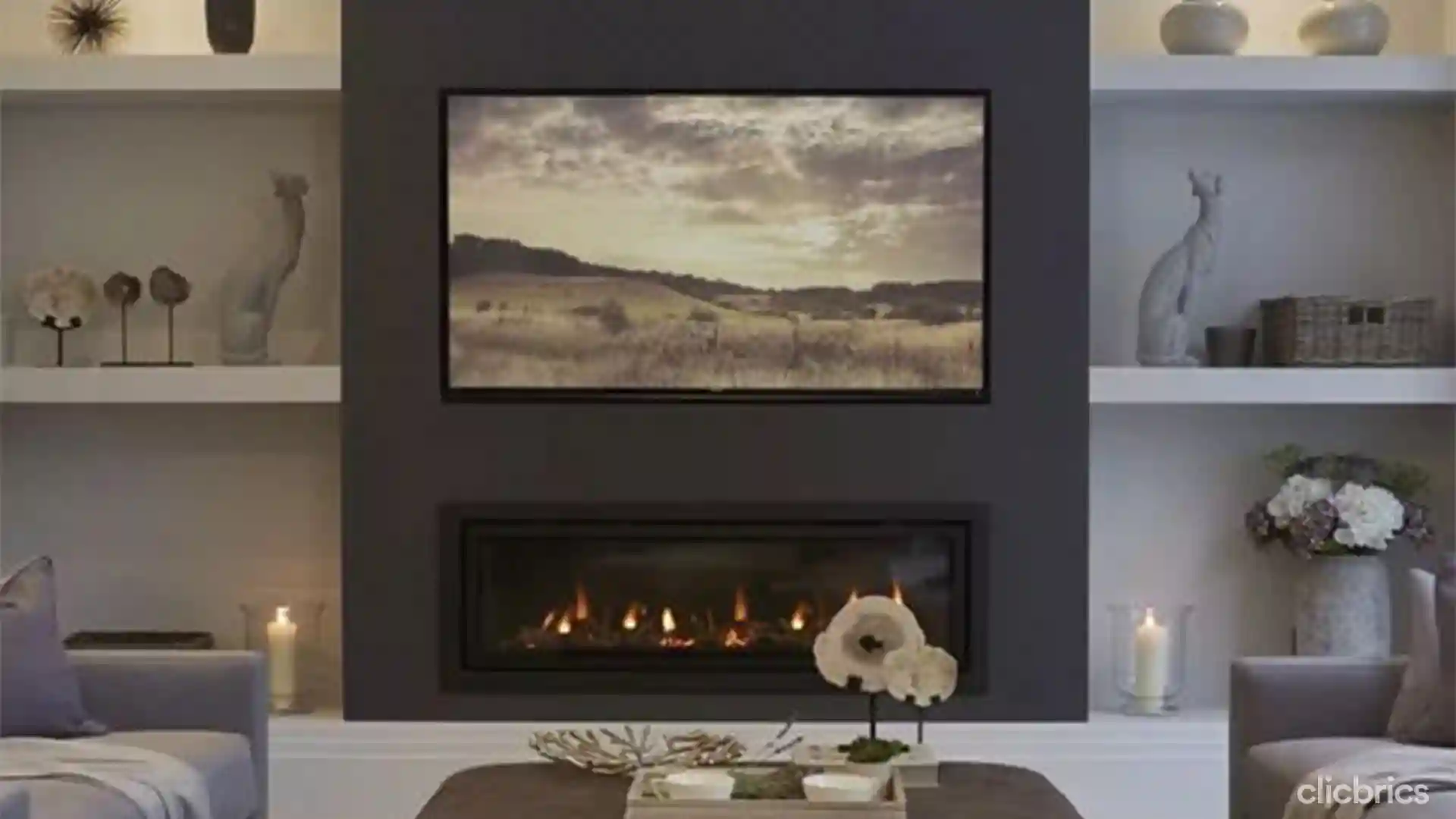 Also Read: Top 5 DIY Home decor ideas homeowners will love
Spending all your energy on the wall design and nothing for the floor of your living room will not bring out the vibrant look. 
Home interior design ideas can only work when you focus more on little details like welcoming beautiful floral rugs for your living room.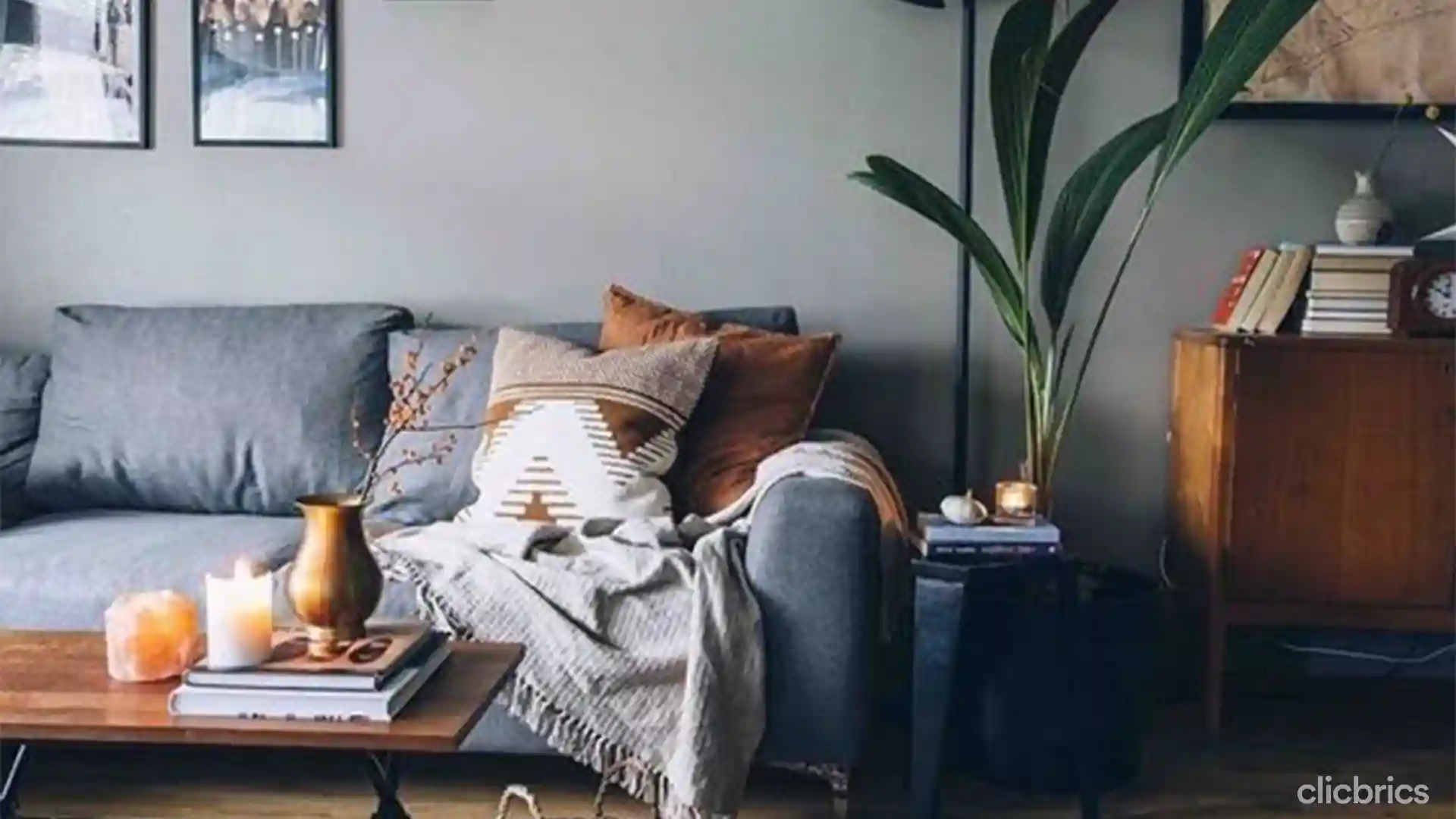 Your living room interior will benefit greatly from having thick and durable carpets.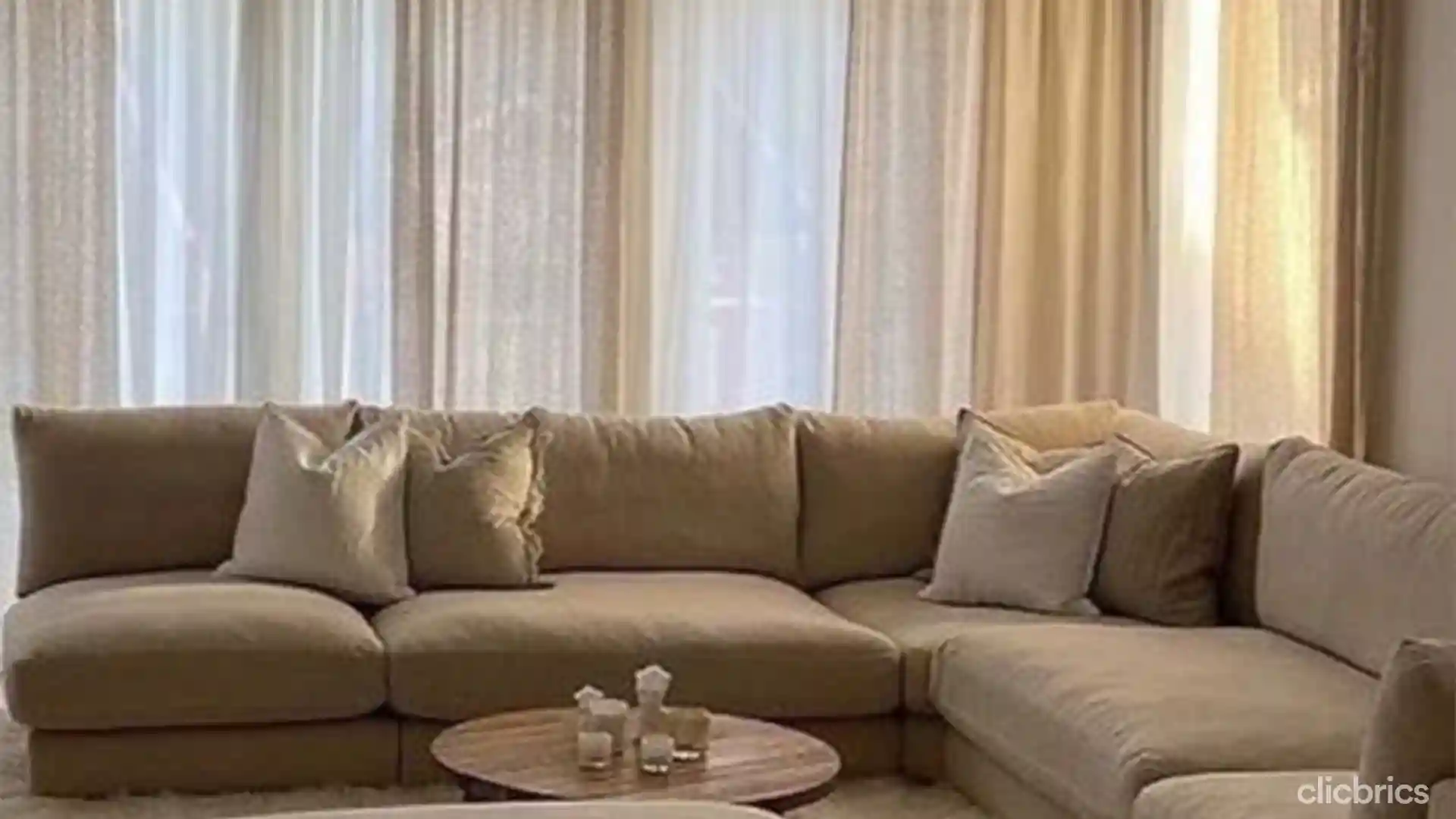 Also Read: Using Exposed Beams As Home Decor
Let the furniture make a statement in your living room interior. 
To encourage conversation and interaction, keep furniture close to each other.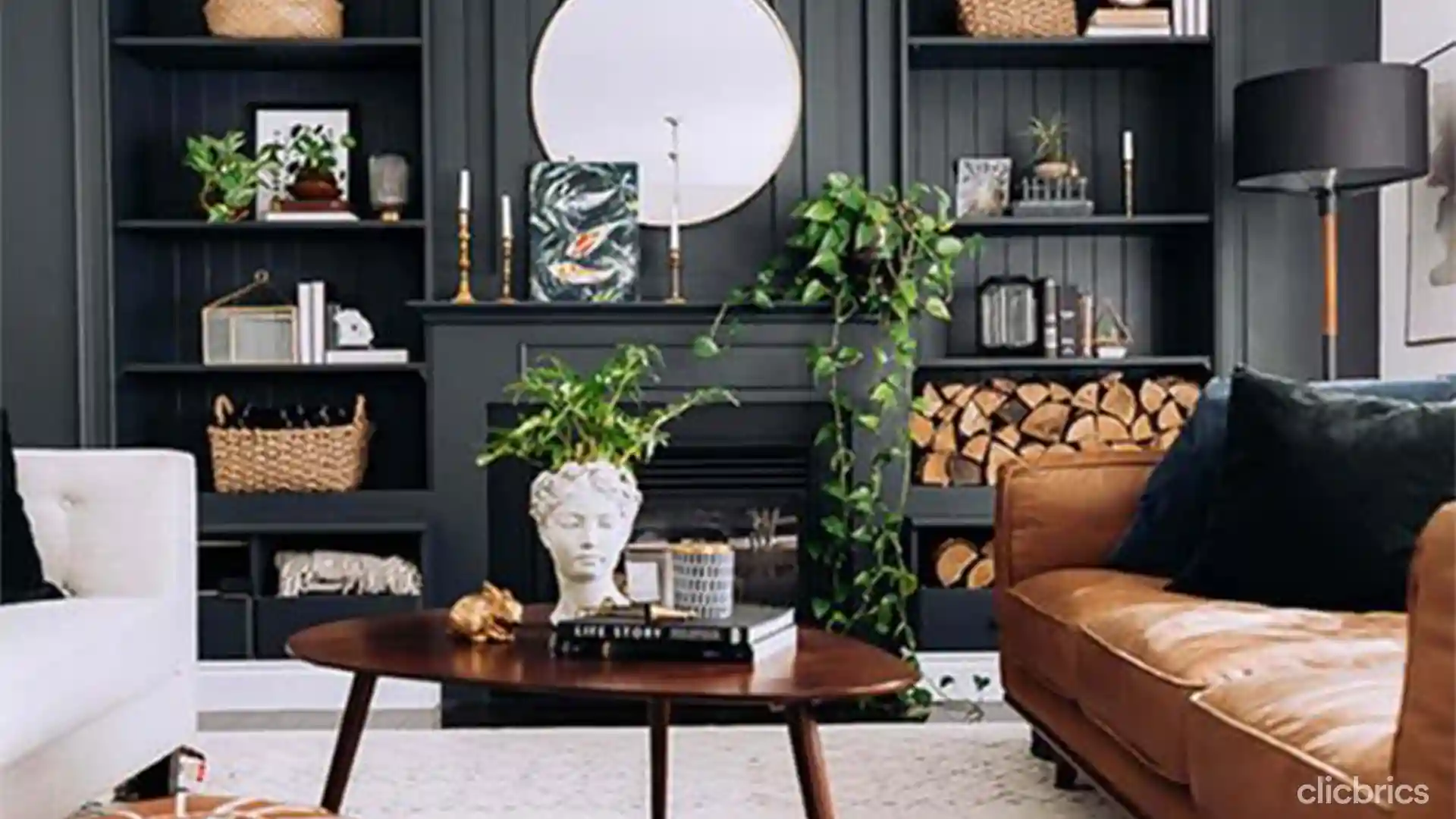 The combination of white furniture and decorative accents creates the living area of your dreams.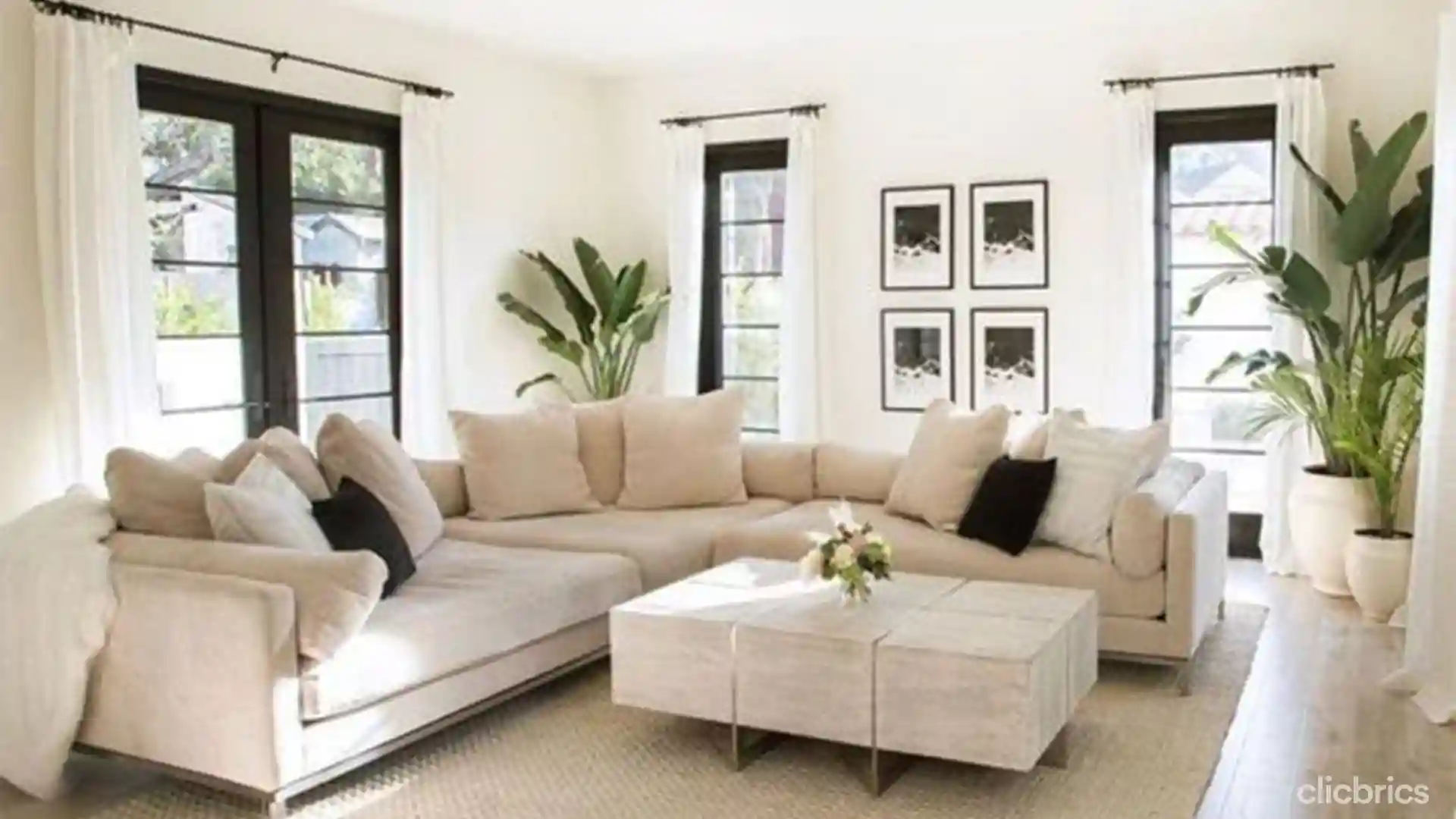 Adding a chandelier will make each corner of your living room interior more beautiful.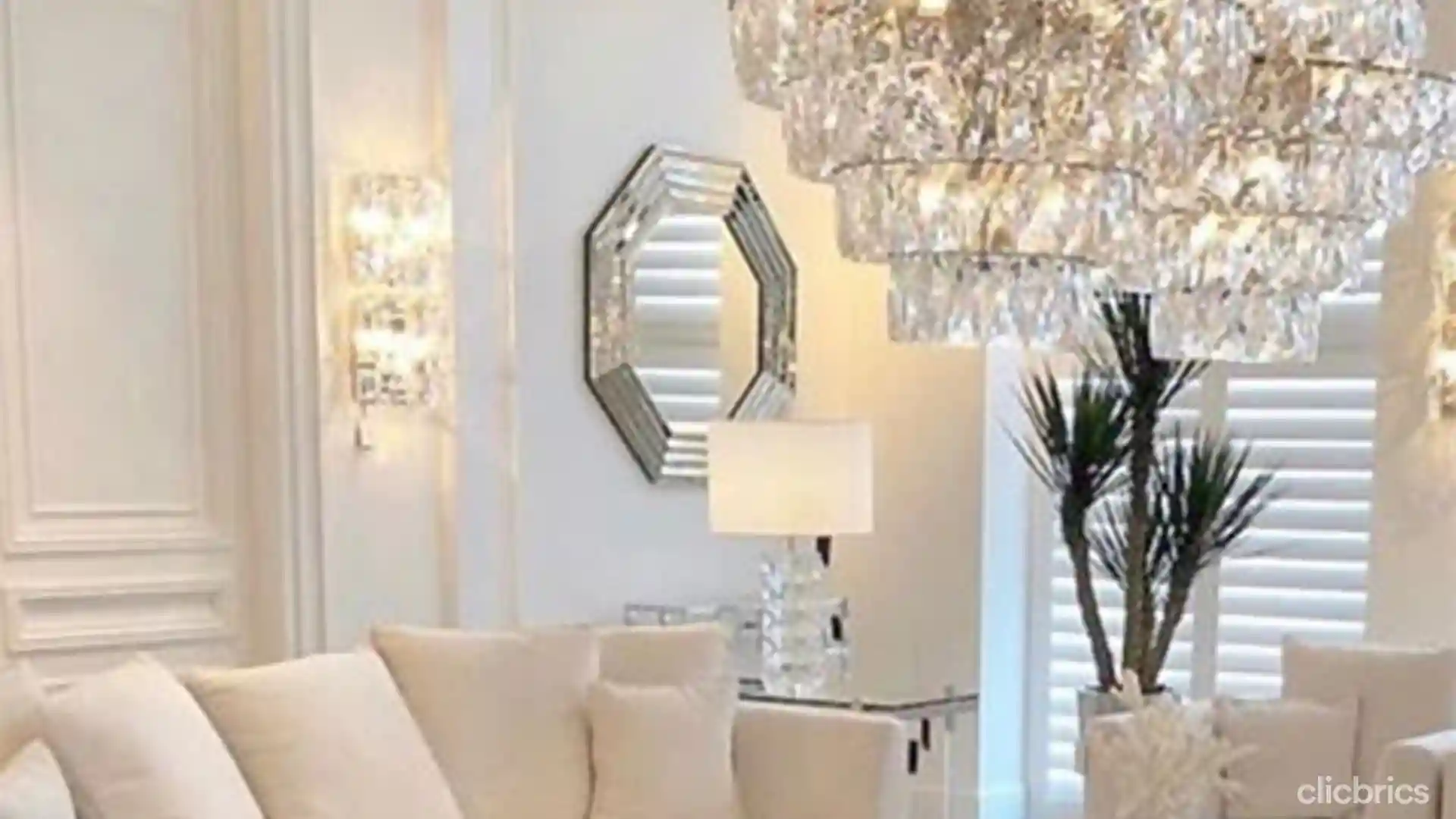 Home Interior Design Ideas For The Kitchen 
For a tiny Indian family, a simple, compact kitchen interior design idea.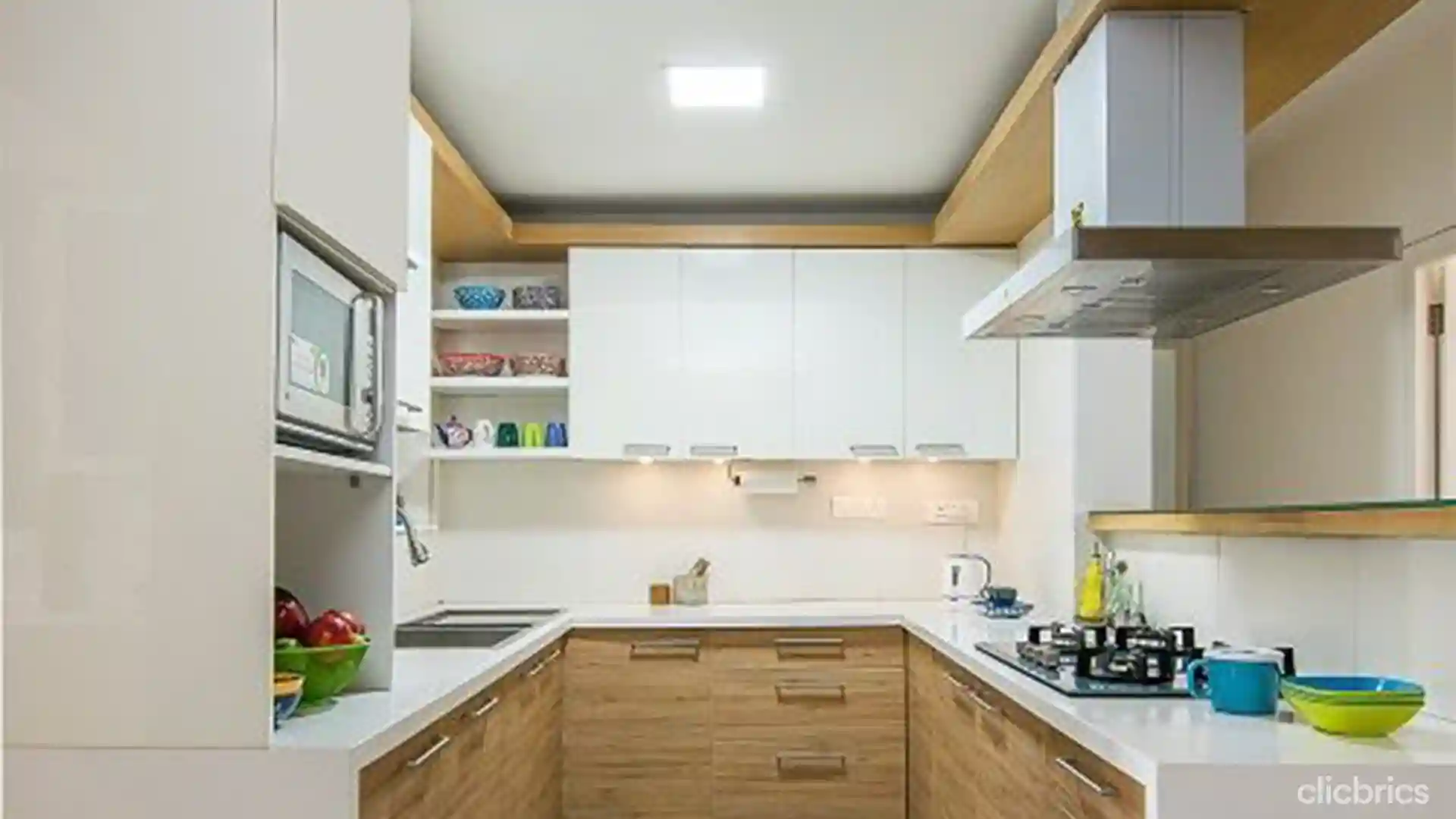 Popular choices for kitchen interior design include cement tiles and wallpaper.
To make the most of your space, try having open kitchen shelves.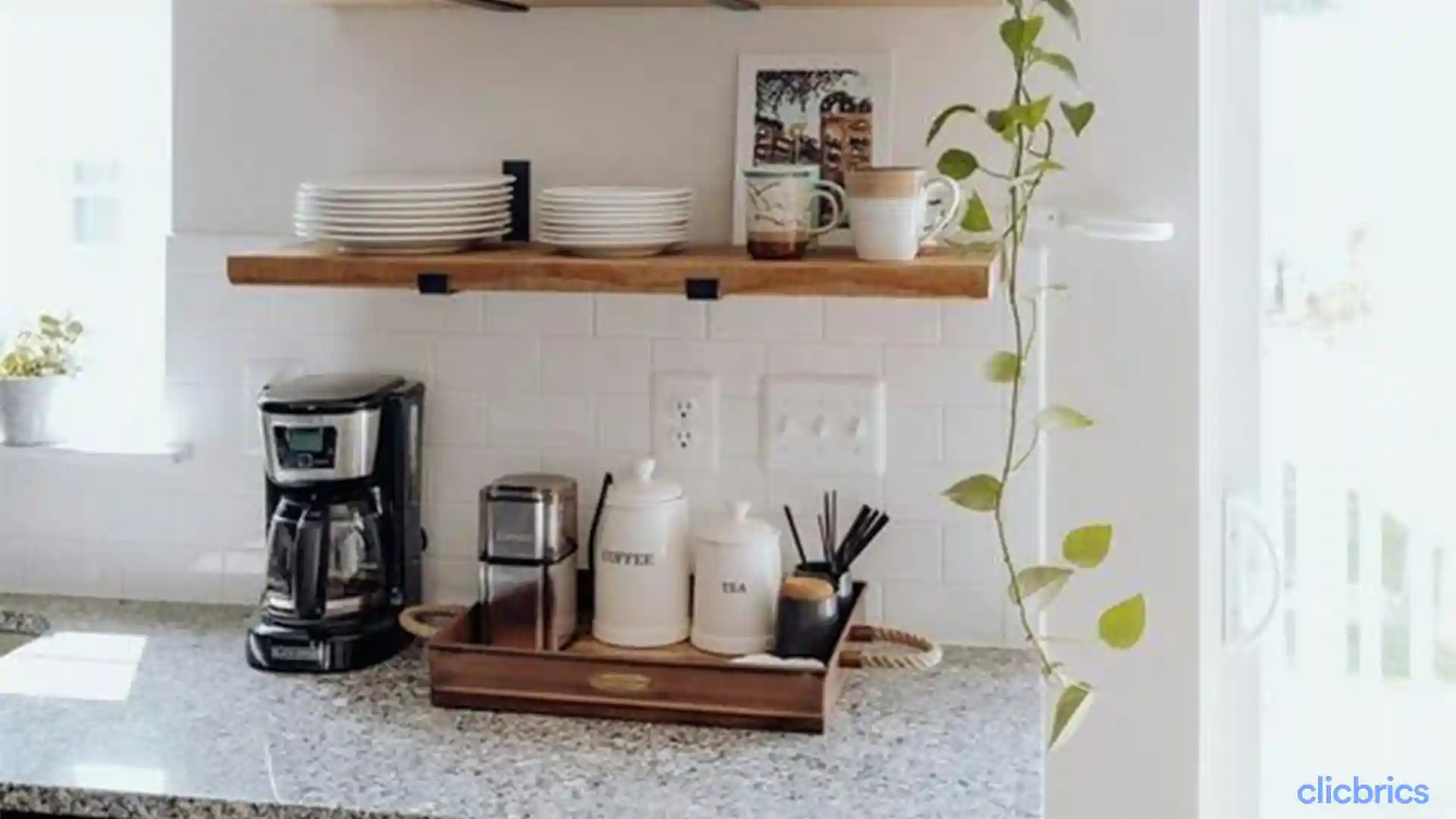 Also Read: Small Balcony? Decor Ideas To Elevate Your Balcony 
Home Interior Design Ideas for a Bedroom 
Keep the bedroom interior design simple and elegant.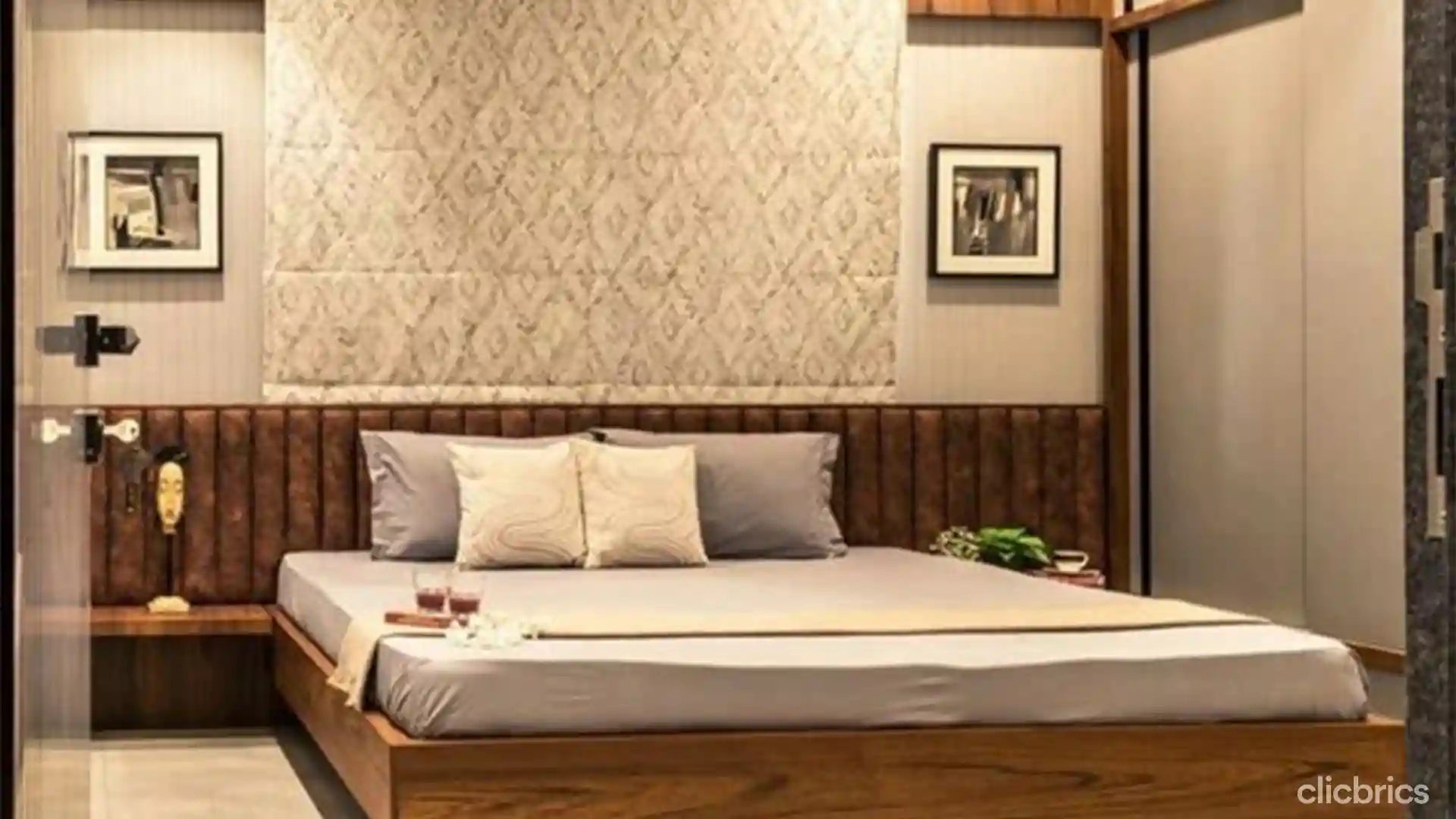 Bedroom interior design with neutral tones will produce a peaceful bedroom environment.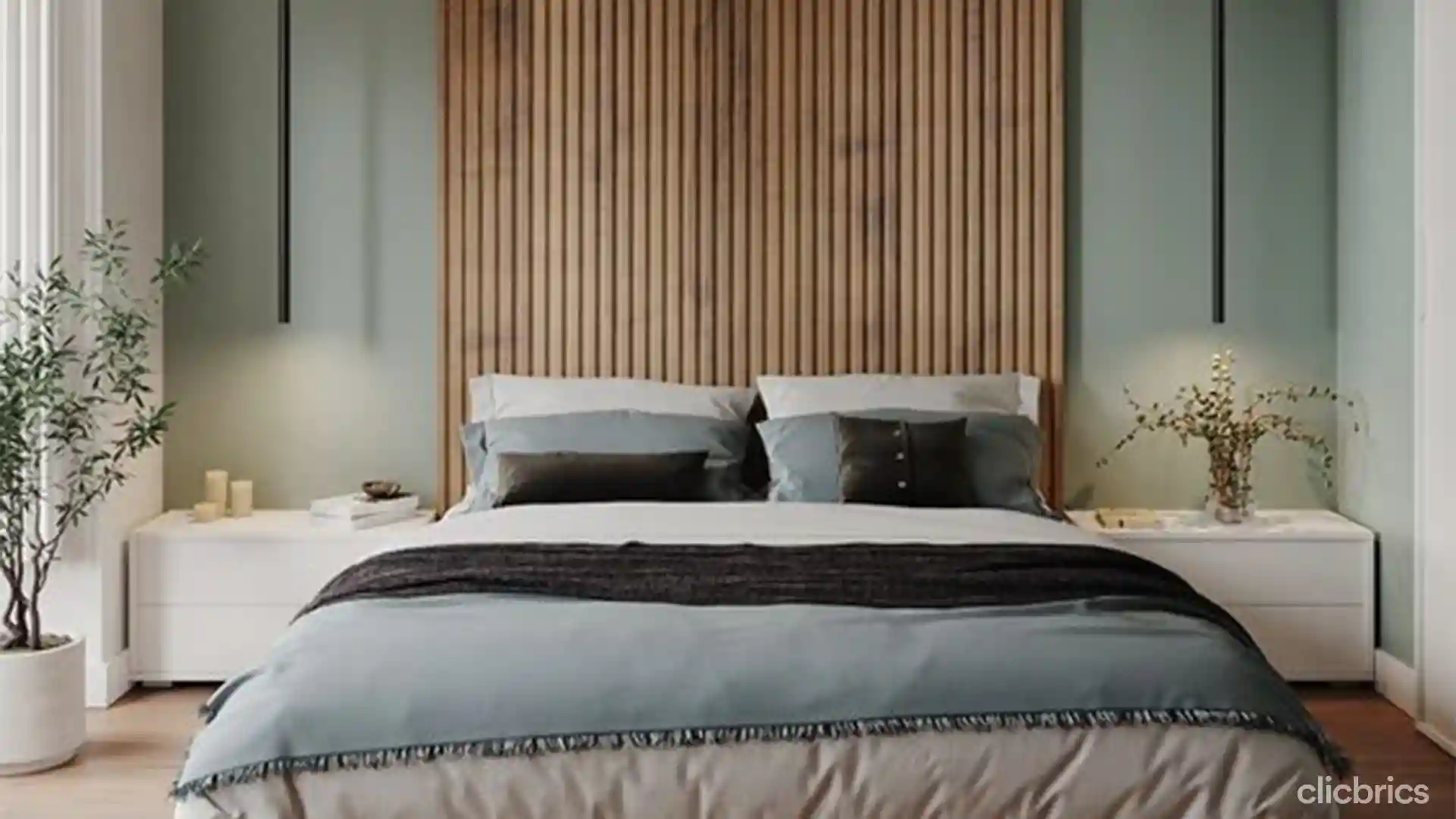 This is an interior design for a small bedroom that will make the most of the available space without costing extra.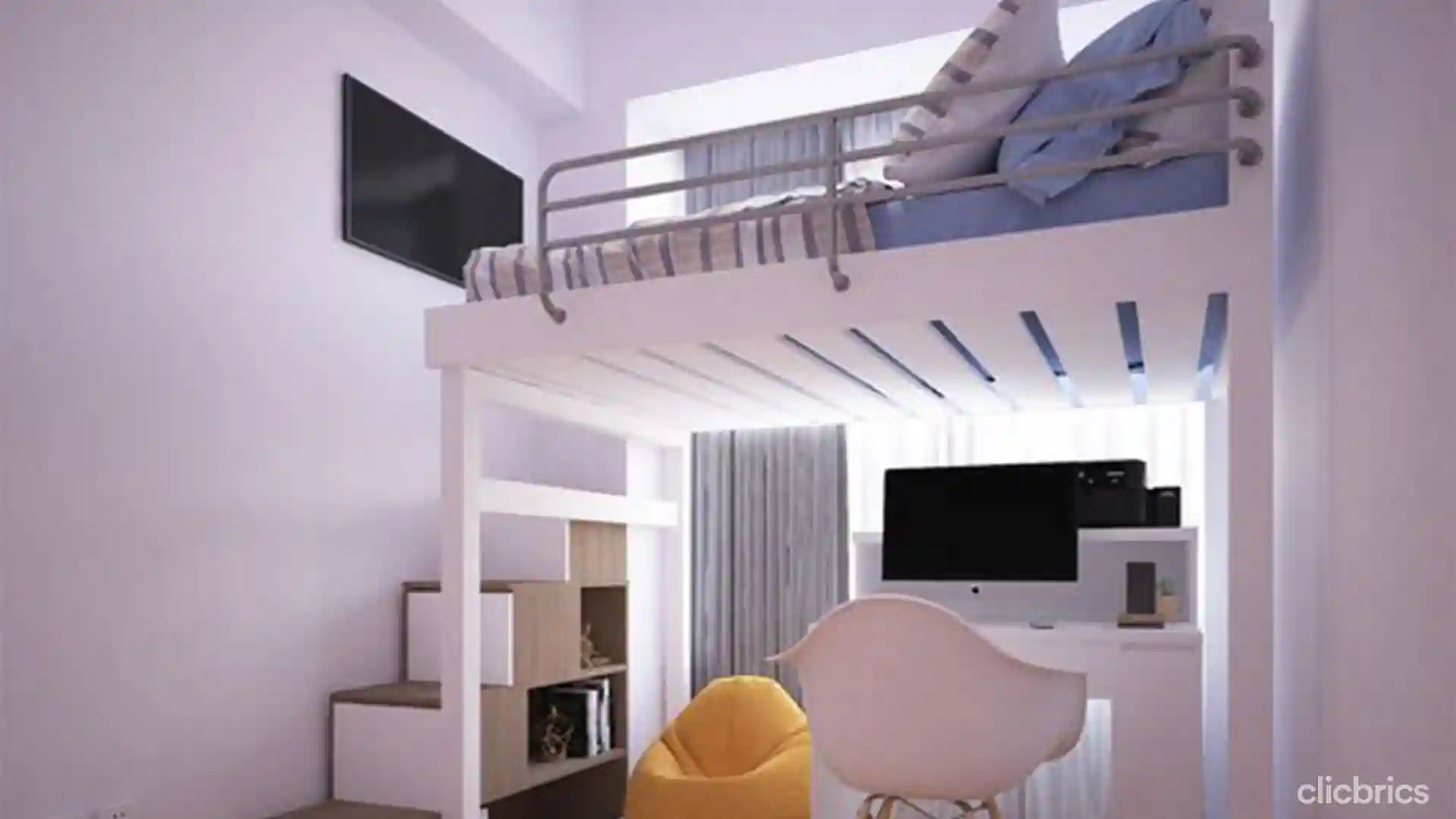 Work on your room interior design to make it seem ethereally exquisite and capable of striking a balance between functionality and style.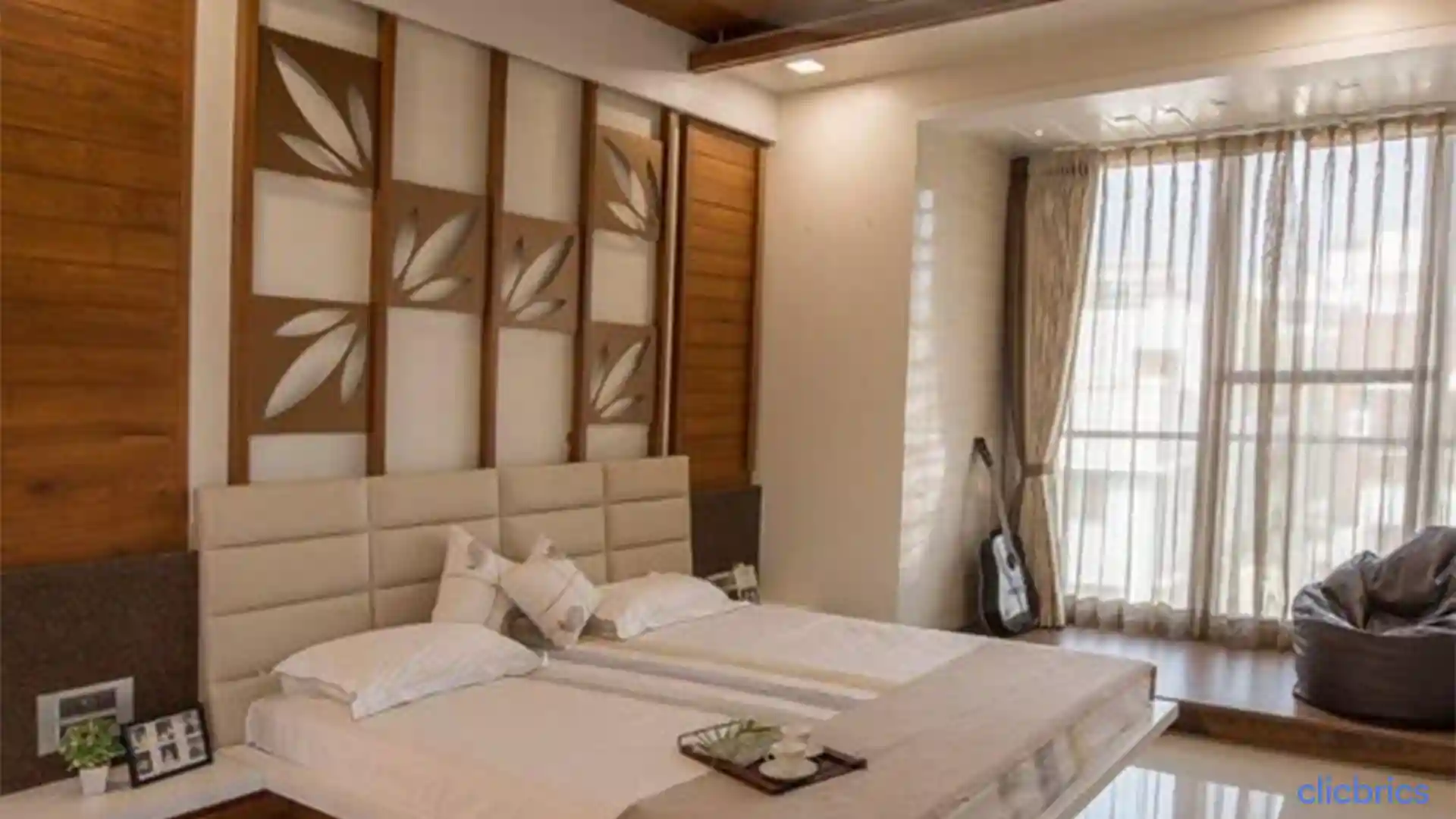 Also Read: Wallpaper ideas for a modern bedroom
Pooja Room Designs for Indian Homes 
Like the image mentioned below, trendy wooden pooja door designs are currently prevailing in the market.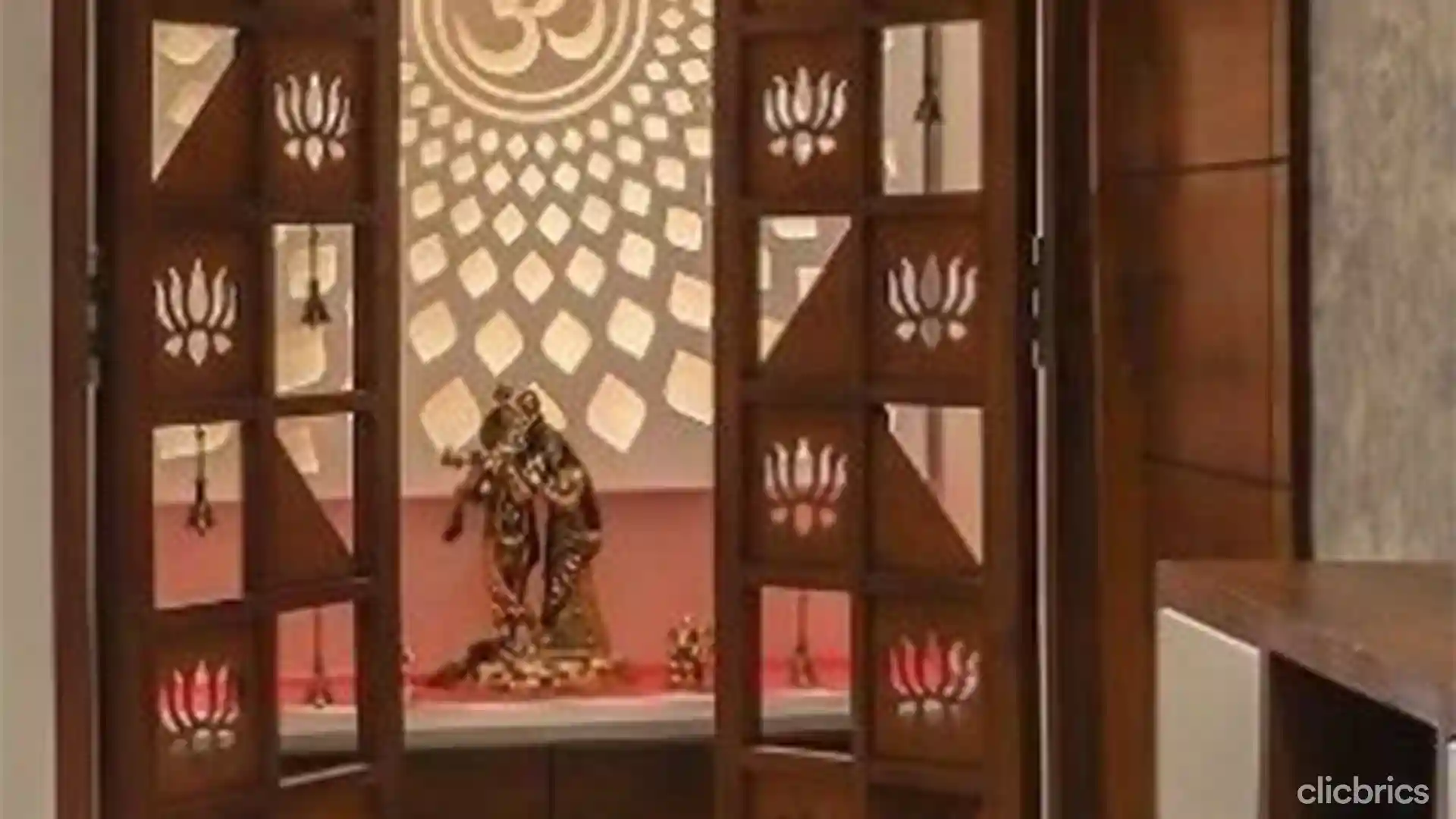 You can try a jali door to make your pooja door design entirely enticing. 
You can certainly get inspired by this pooja ghar design concept if you don't have a dedicated space to use as a pooja room.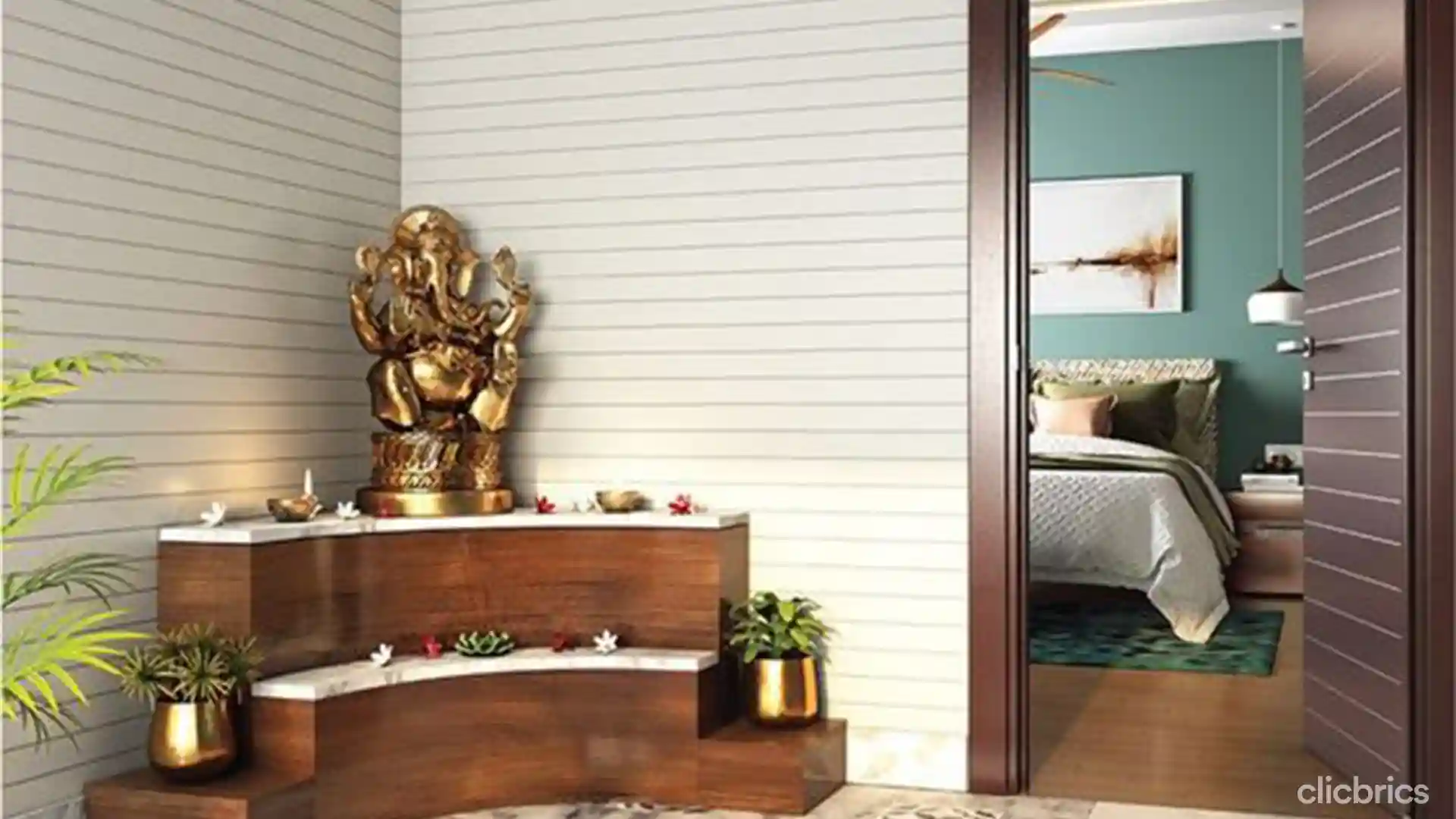 Marble pooja mandir designs for homes are for those who have a spare room that they want to use as a pooja room. If you are one of them, then you will surely cherish this design, which is an amalgamation of modern things with a traditional feel.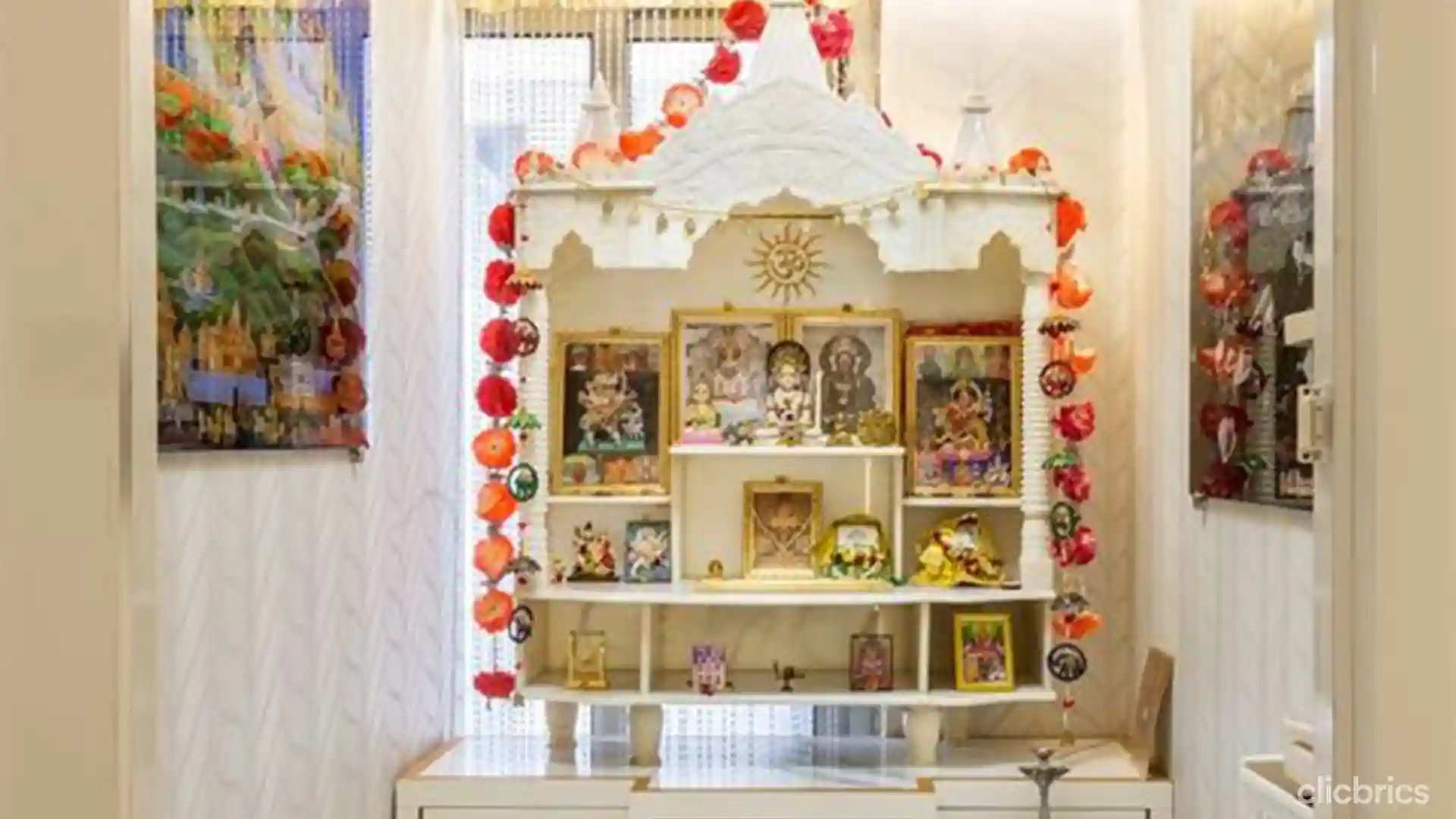 Also Read: Bhumi Poojan Muhurat 2022
Fantastic
Dining Area Ideas
Opt for this modern arch design for the dining hall if you have a perfect view area.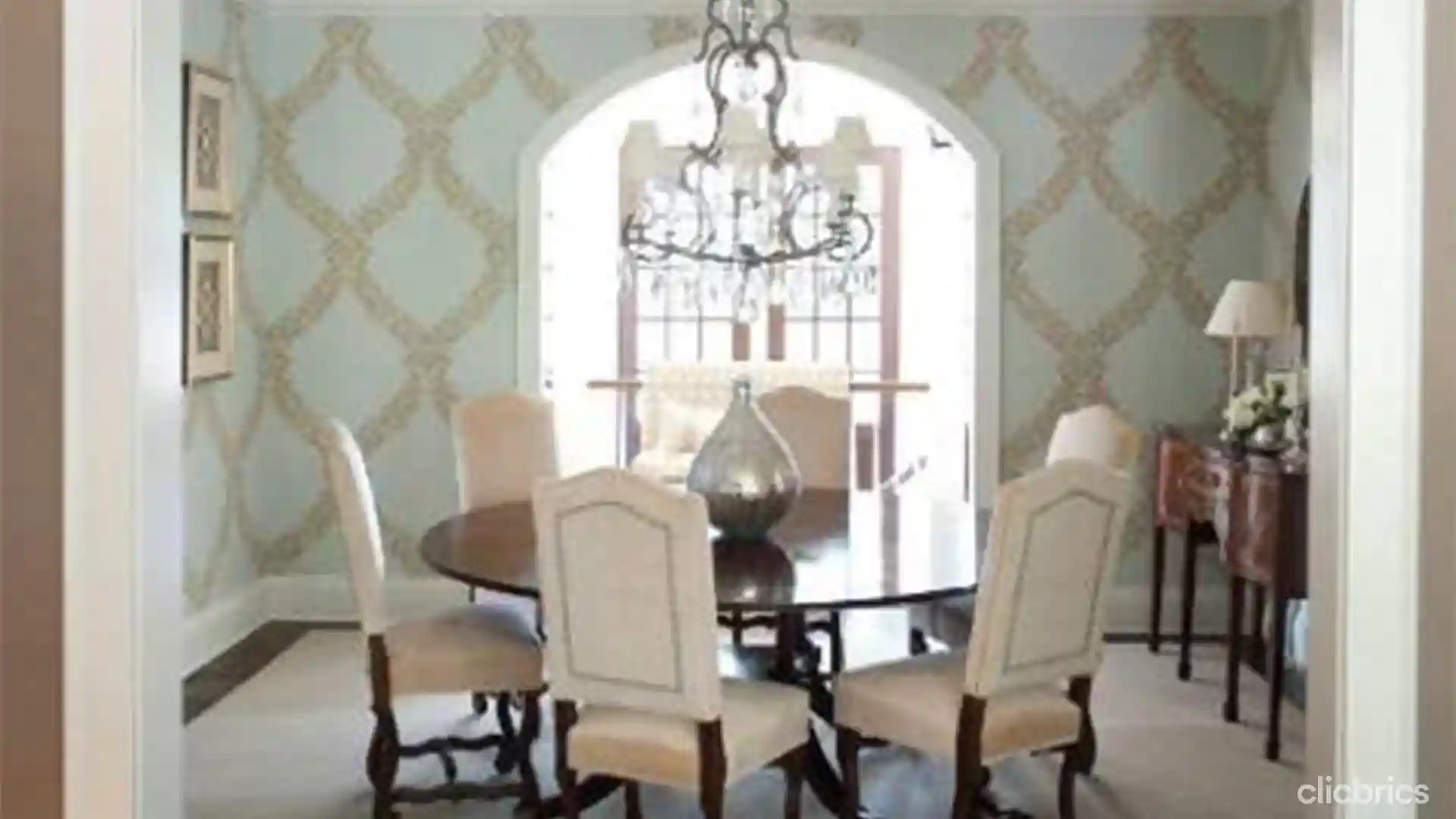 For your dining area decor, have a light sage green accent wall with wood trim that sets the tone for farmhouse sophistication. You can also provide a primitive table and rolled-up upholstery.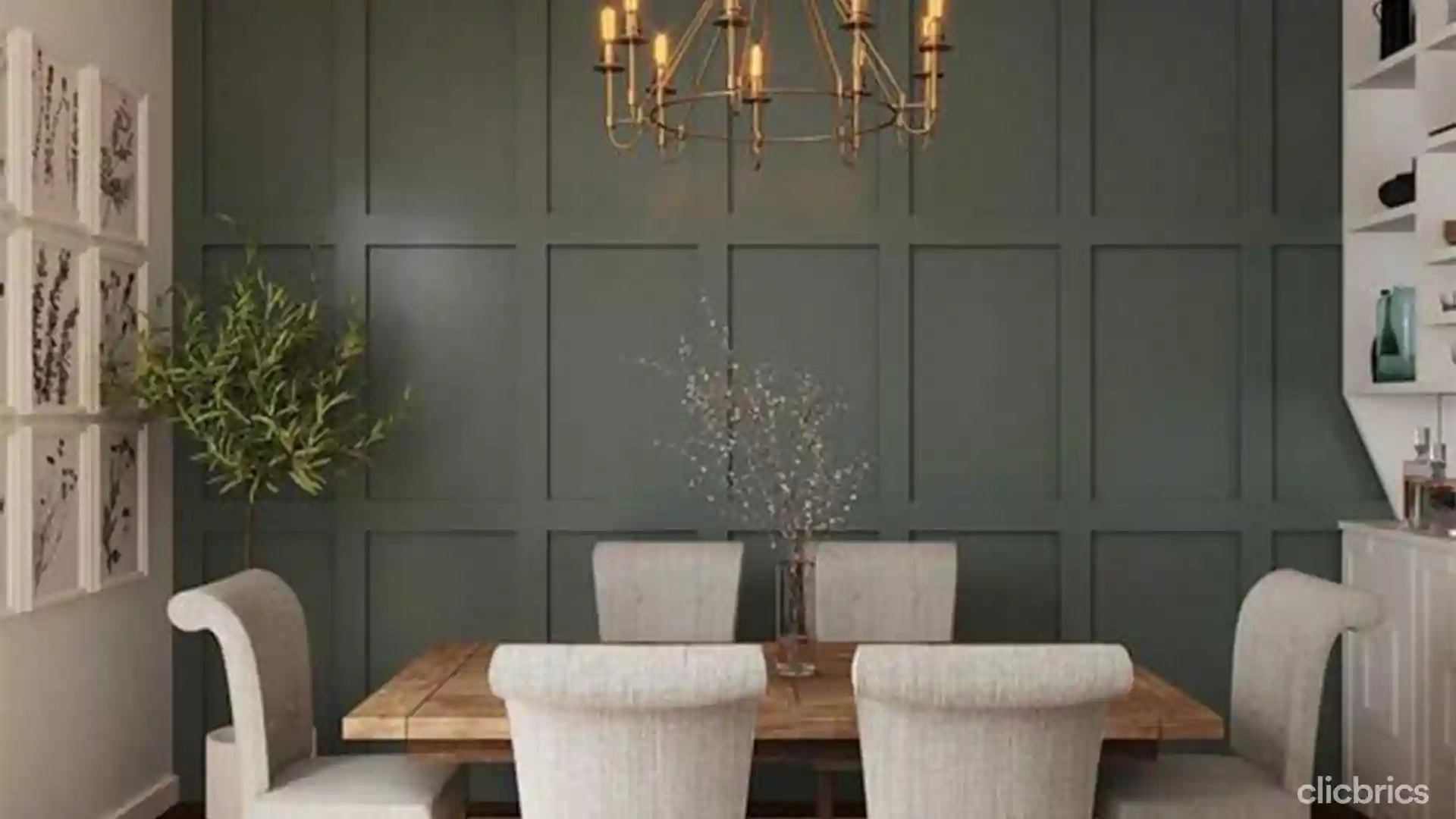 There are plenty of dining room wall decor ideas in 2022, but the best you can do is to use breathtaking landscape paintings in an ancient manner on peel and stick mural wallpaper. It will add classic charm to a sombre navy dining room.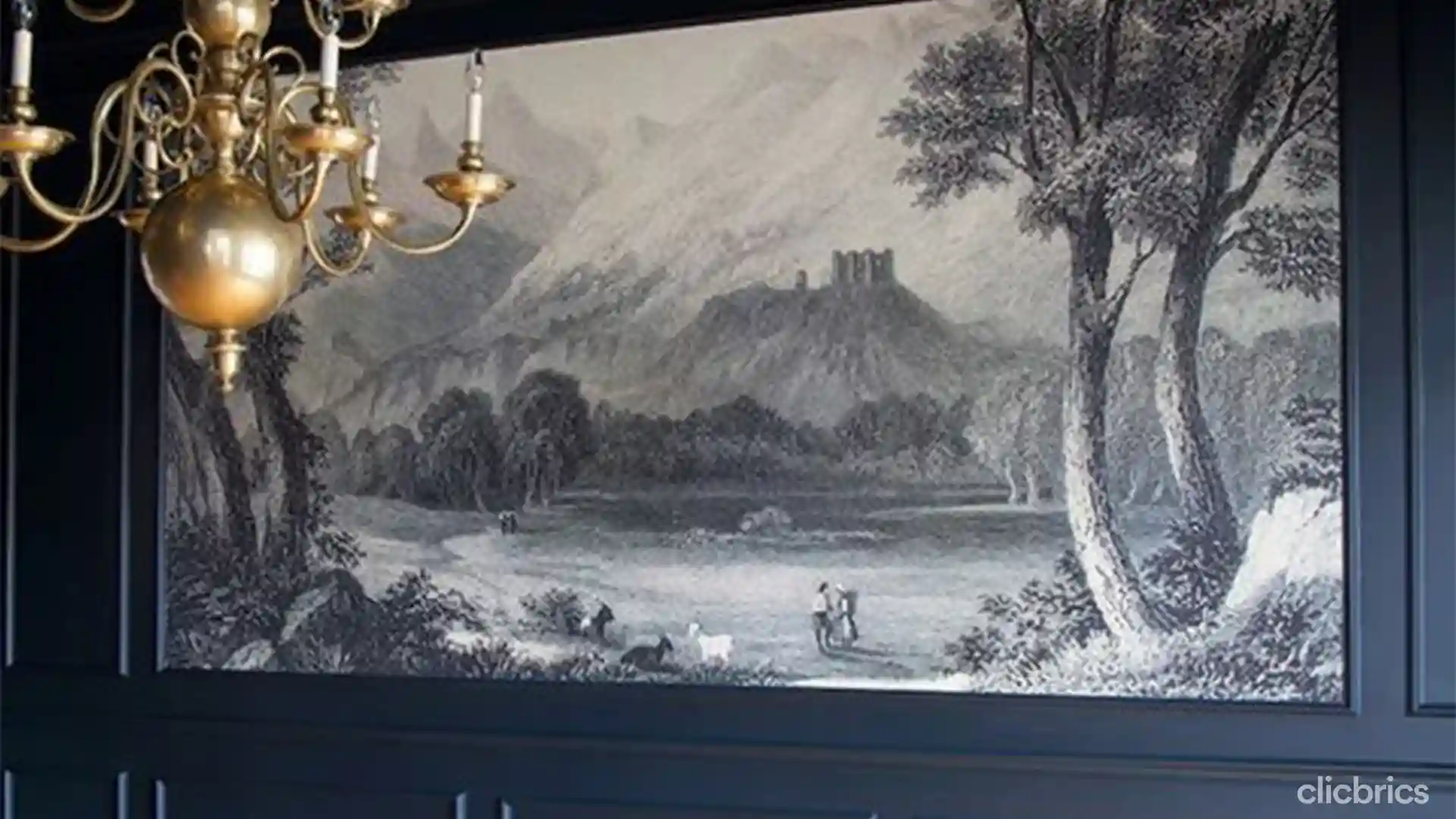 Also Read: Dining Room Designs That Are Functional And Beautiful
There are a ton of home interior design ideas that can be found online. However, the wise move is to go to a wonderful home decor blog that has every tip and trick you could possibly need for your house. We hope that this blog was able to provide you with the best house interior design that your house needs.