Table of Content:
To the common eye, furniture might seem like pieces of wood designed for storage spaces but they help change the aura and ambiance of a room very well. However, without the right kind of fittings, even a well-crafted wardrobe might seem lacking lustre. In order to give you the lowdown on both aesthetics and functionality, we've compiled the various wardrobe handle design options that are available in the market in terms of design, material, and finish. 
Let's have a look at them:
Latest Wardrobe Handle Designs​
1. Wardrobe Handle Bar Design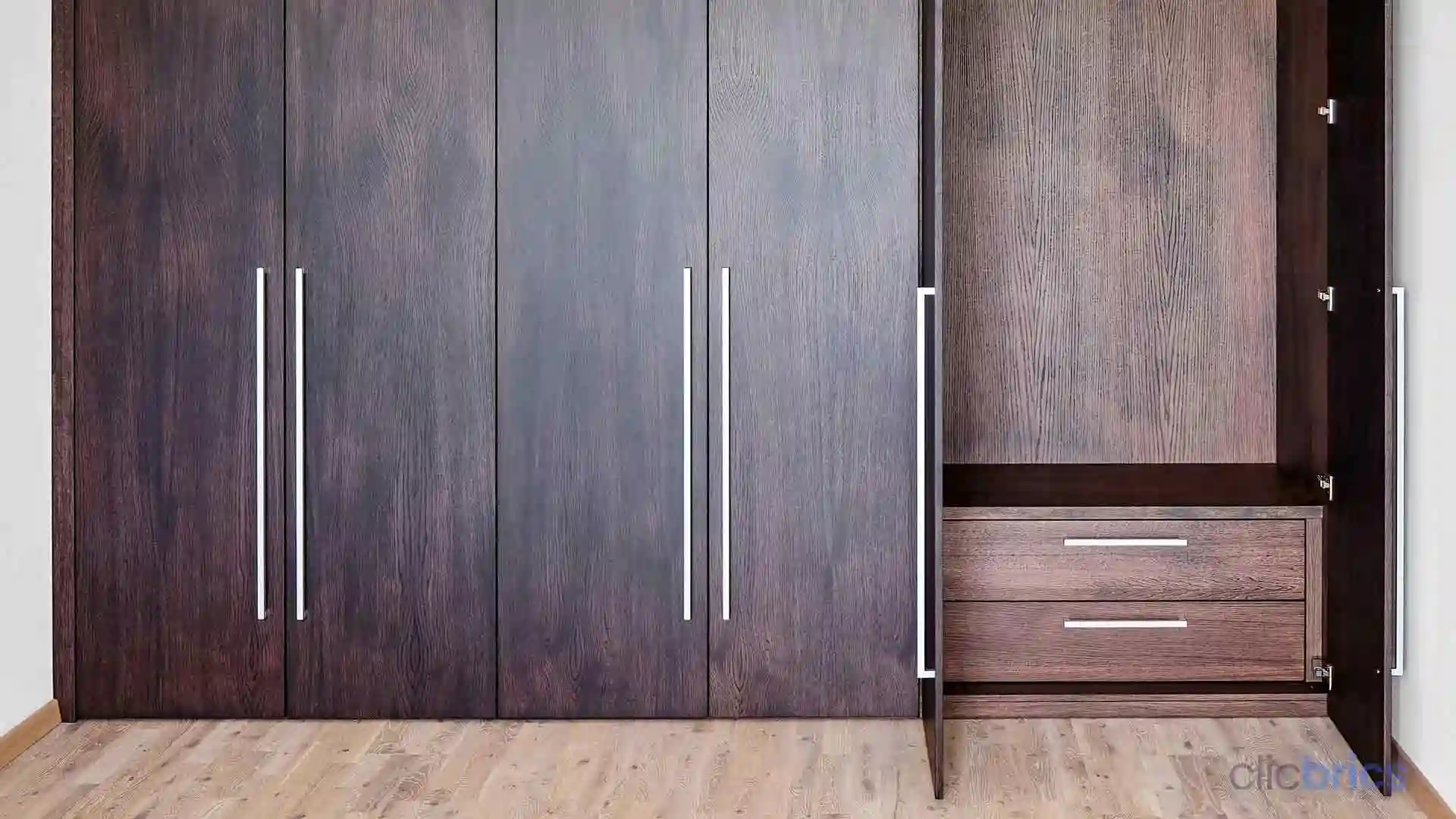 Bar handles are the simplest and most practical type of handle, and they are exactly what they sound like: a bar that is screwed into the shutter and can be gripped to open or close the shutter. Bar handles are a type of long cupboard handle designs commonly used only on wardrobes. Long bar handles for wardrobes will help disperse the shutter's weight, making it easier on the hinges. There's a wide variety of materials and finishes to choose from, including the trendy chrome and stainless steel as well as antique porcelain, wooden, metallic, and more. 
2. Door Knobs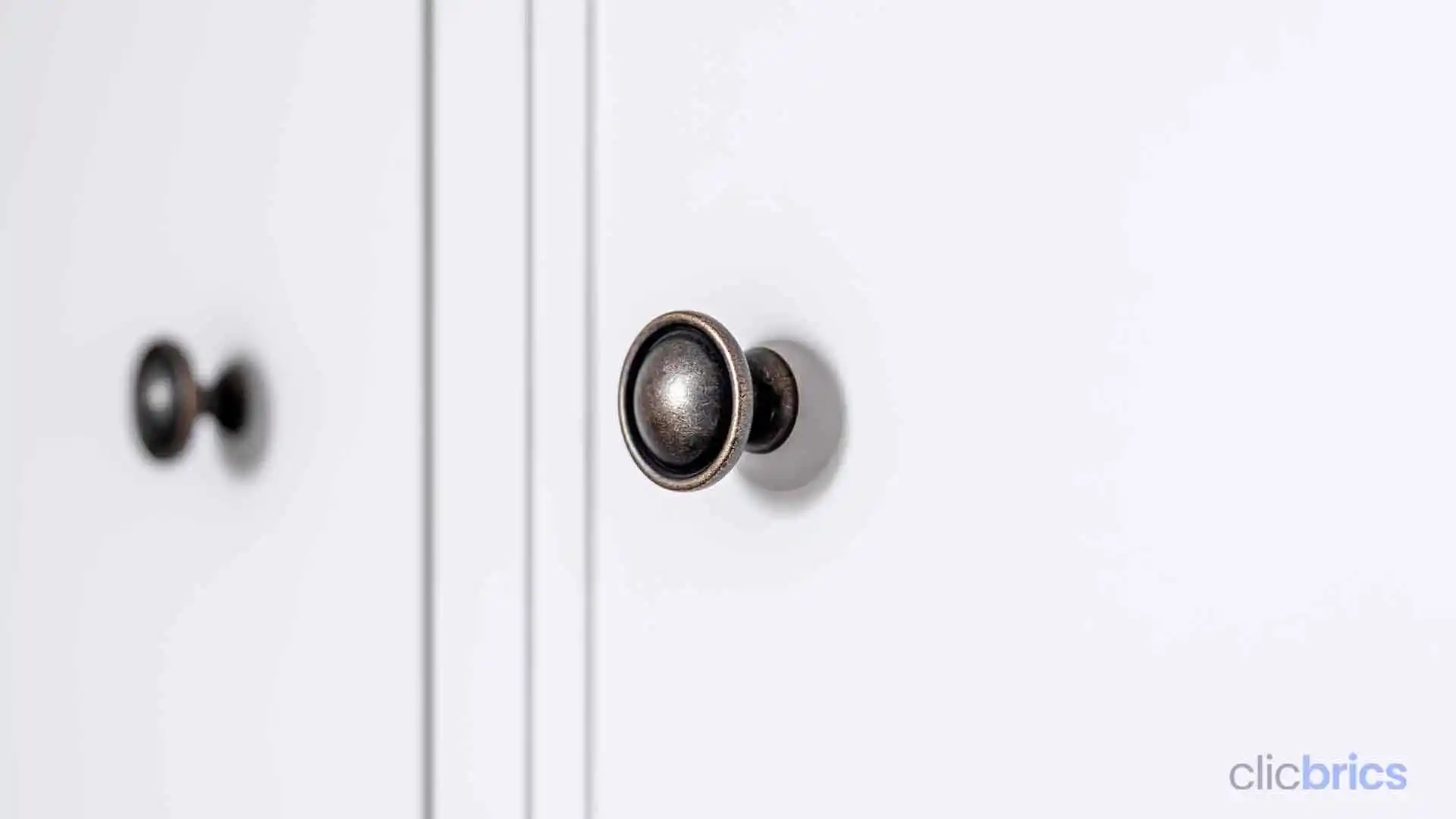 The circular knobs on these wardrobe profile handles are permanently mounted in the middle of the shutter, making them an ideal complement to more traditional and ornate vintage decor. Knobs are a fantastic addition to any wardrobe, whether you're going for a simple look or a more elaborate modular system. Due to the point load on the holding screw, this round modern wardrobe handle design is not recommended if your wardrobe shutter is particularly heavy. Even though there is only one knob on each shutter, very wide drawers may benefit from having two knobs to split the weight between the two channels.
3. Bow Wardrobe Handle Design
Handles for bows are very similar to handles for bars, with the key difference being that bow wardrobe handle designs have a more curved appearance. In contrast to a bar handle, which provides a consistent grip all the way along its length, this cupboard handle design can only be grasped in the centre of the curve. These brass handles are best suited for incorporation into wooden wardrobe & their handles design that have an aesthetic that is more classical, transitional, or traditional in nature
Keep Reading: Latest Cupboard Ideas & Inspiration For Your Home.
4. T-Bar Cupboard Handle Design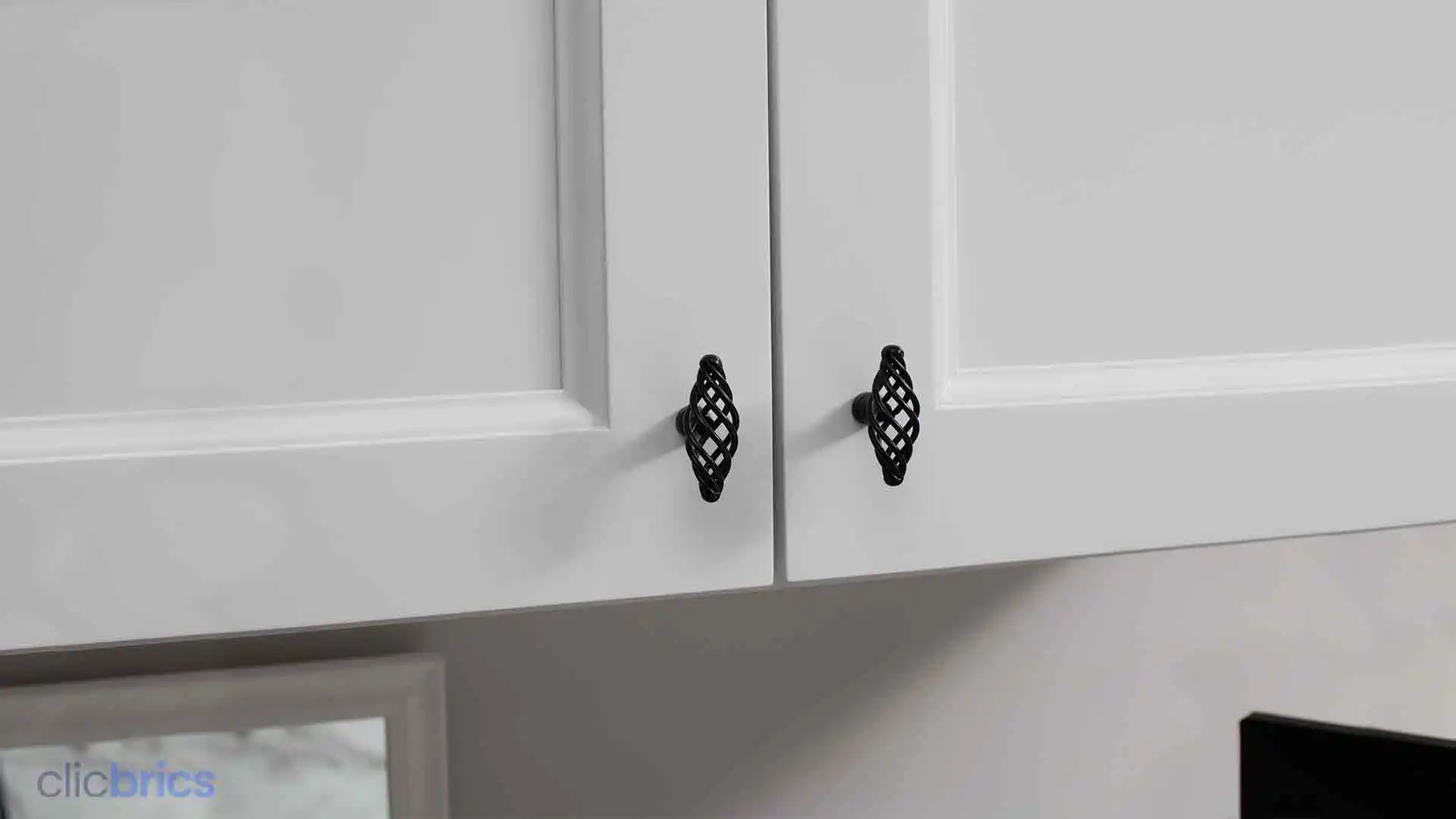 These brass wardrobe handles have the shape of a T and are attached to the shutter at a single point as opposed to the two points that wardrobe bar handles require. This style looks great in kitchens that have a transitional design or in shutters that have a minimalistic design and a flat finish. T-Bar wardrobe pull handles are the way to go for a clean and modern finish in any room, whether it be the kitchen, the bathroom, or another area.  It is offered in a variety of lengths, finishes, and thicknesses, making it adaptable to a wide range of cabinet designs.
5. Recessed Wardrobe Handle Design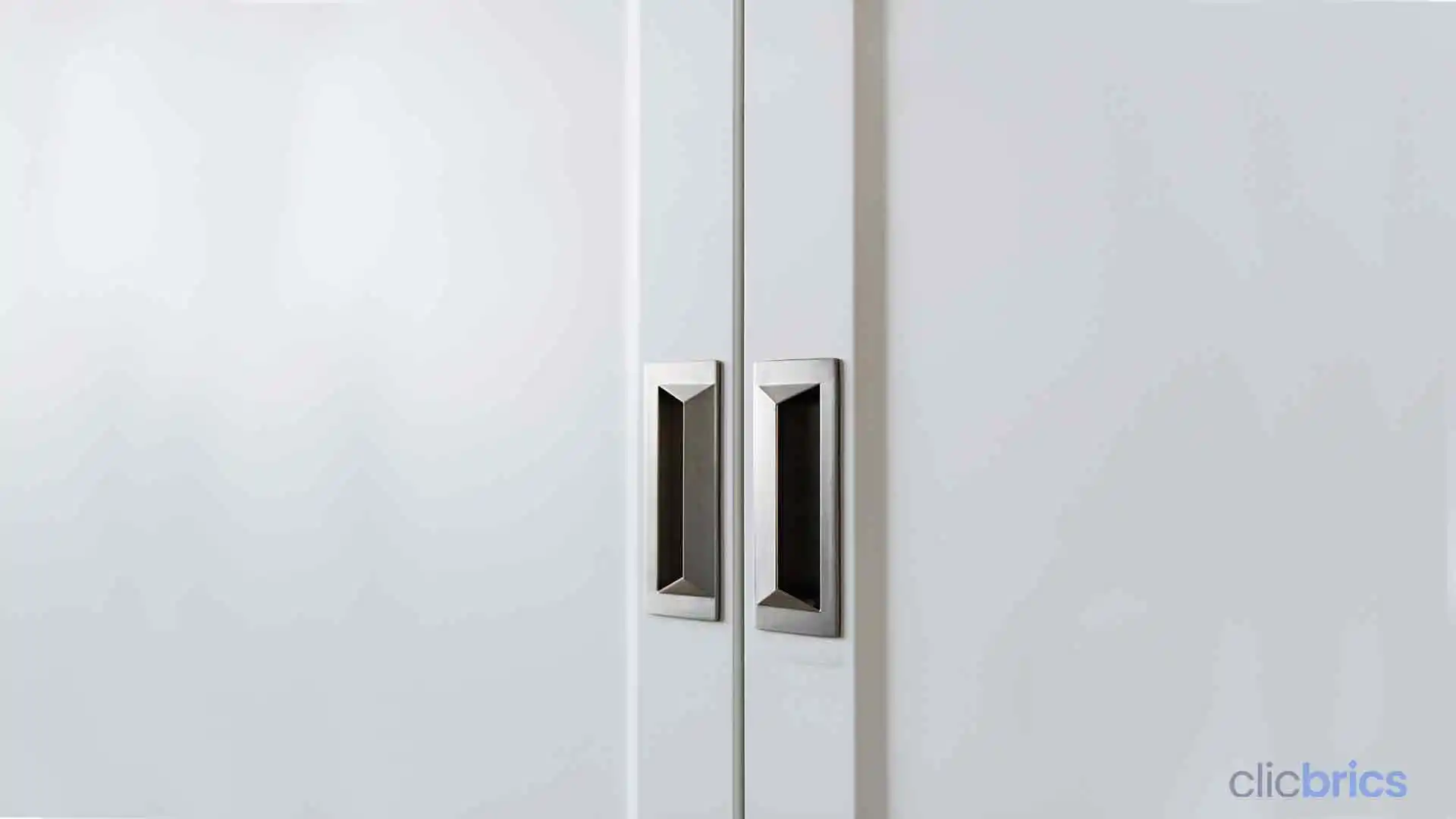 Wardrobe handle designs concealed within the shutter of recessed bedroom wardrobes make it simple to open and close the doors. These handles are the perfect example of most popular modern bedroom wardrobe handles. These profile handles for sliding wardrobes are typically made of aluminium and are designed to be completely flush with the surface of the shutter. As a result, they are also suitable for use with sliding shutters in your bedroom. These kinds of concealed wardrobe handles for sliding cupboards are very simple to operate, and they give the wardrobe a streamlined and contemporary appearance.
What Are the Various Types of Finishes Available?
You can customise the appearance of your wardrobe handles by choosing handles made of materials and finishes that are a good fit for the mood you want to create there.
1. Chrome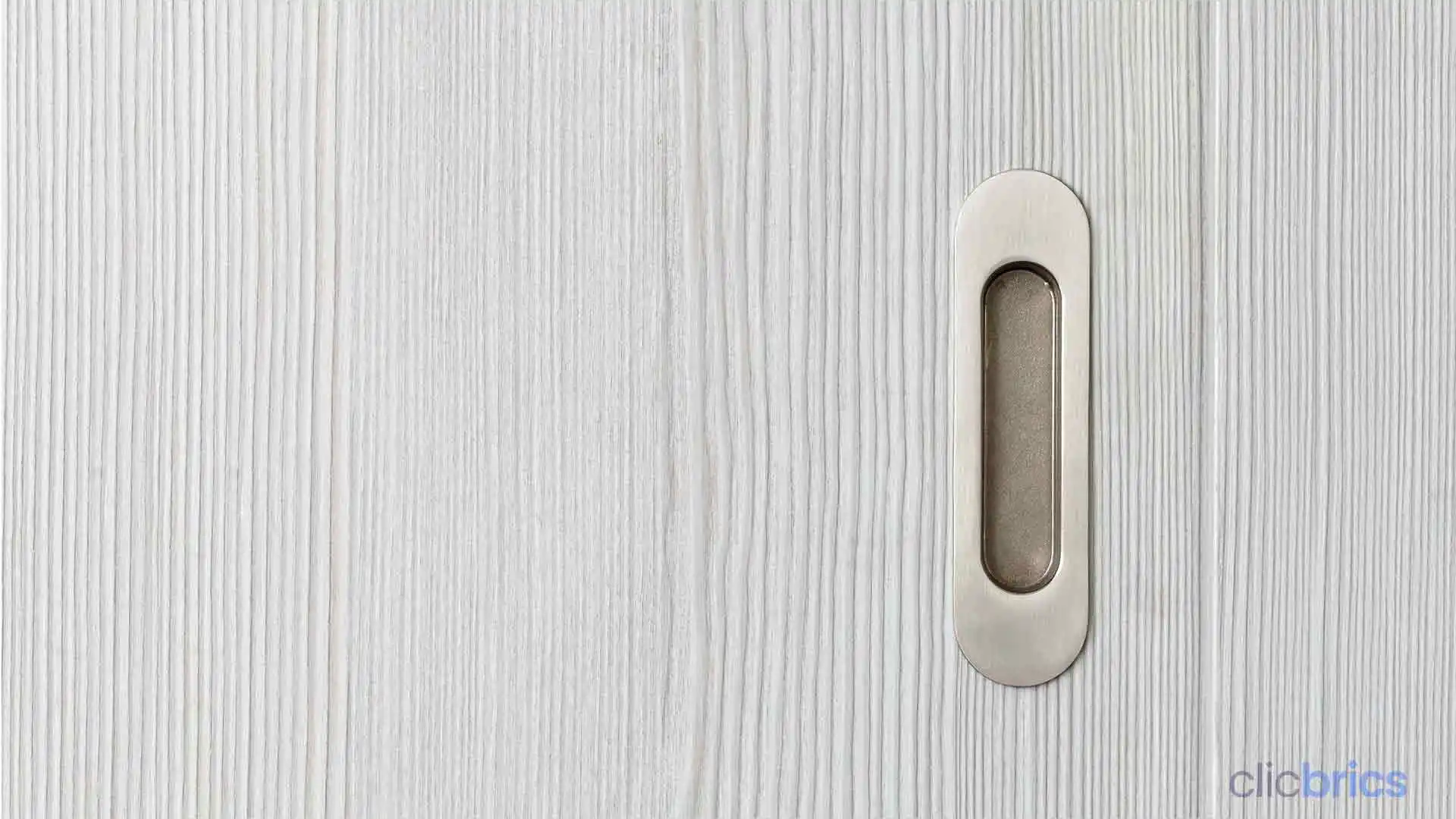 One of the most common coatings, chrome can have a shiny or matte metallic finish depending on the desired effect. The core of these wardrobe handles is typically made of metal, and they are plated with chrome, which makes them resistant to stains and makes it simple to clean them. 
2. Antique Finish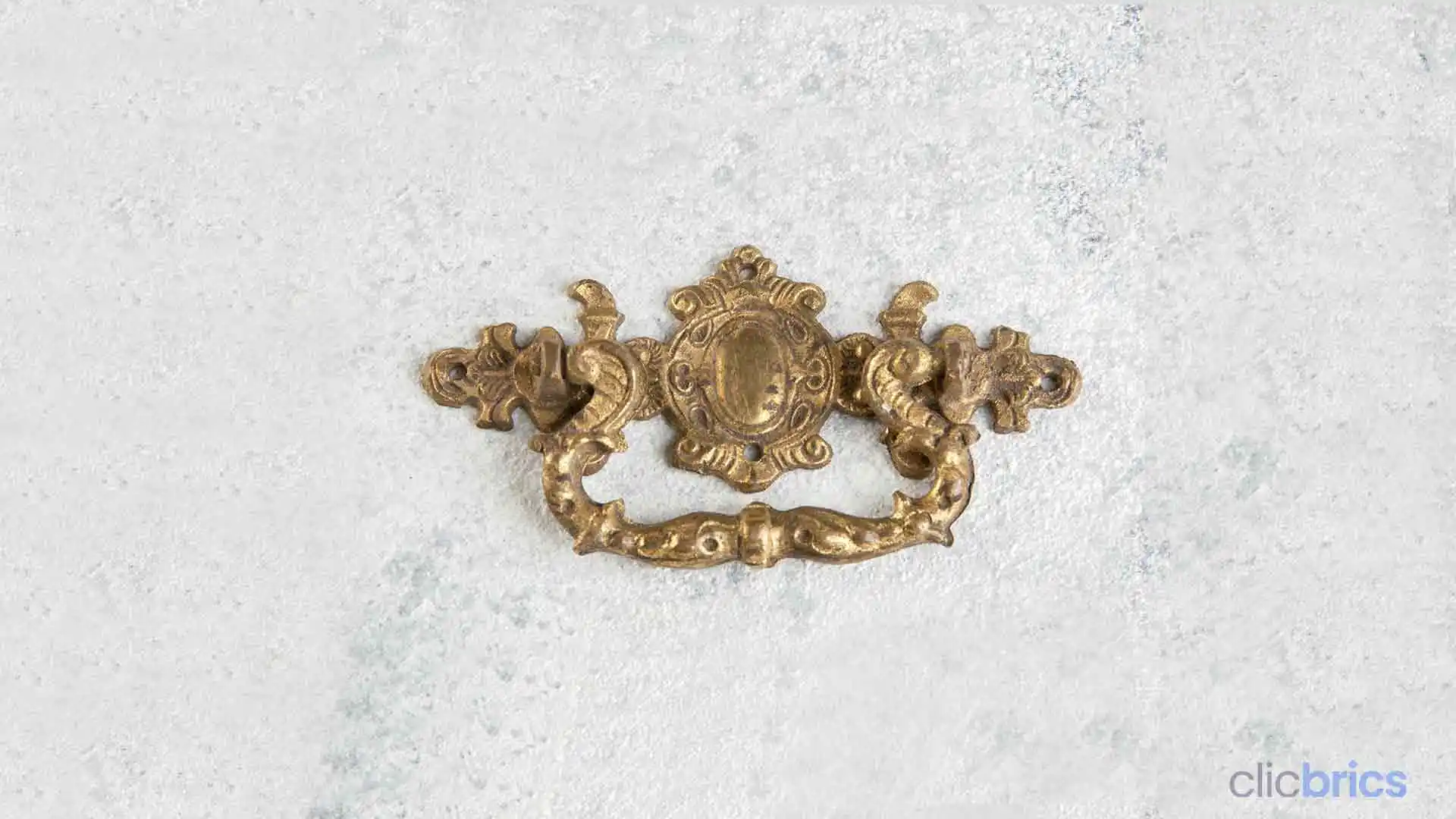 This material has gained a lot of popularity due to its vintage appearance, and it blends in splendidly with traditional approaches to interior design.
3. Copper or bronze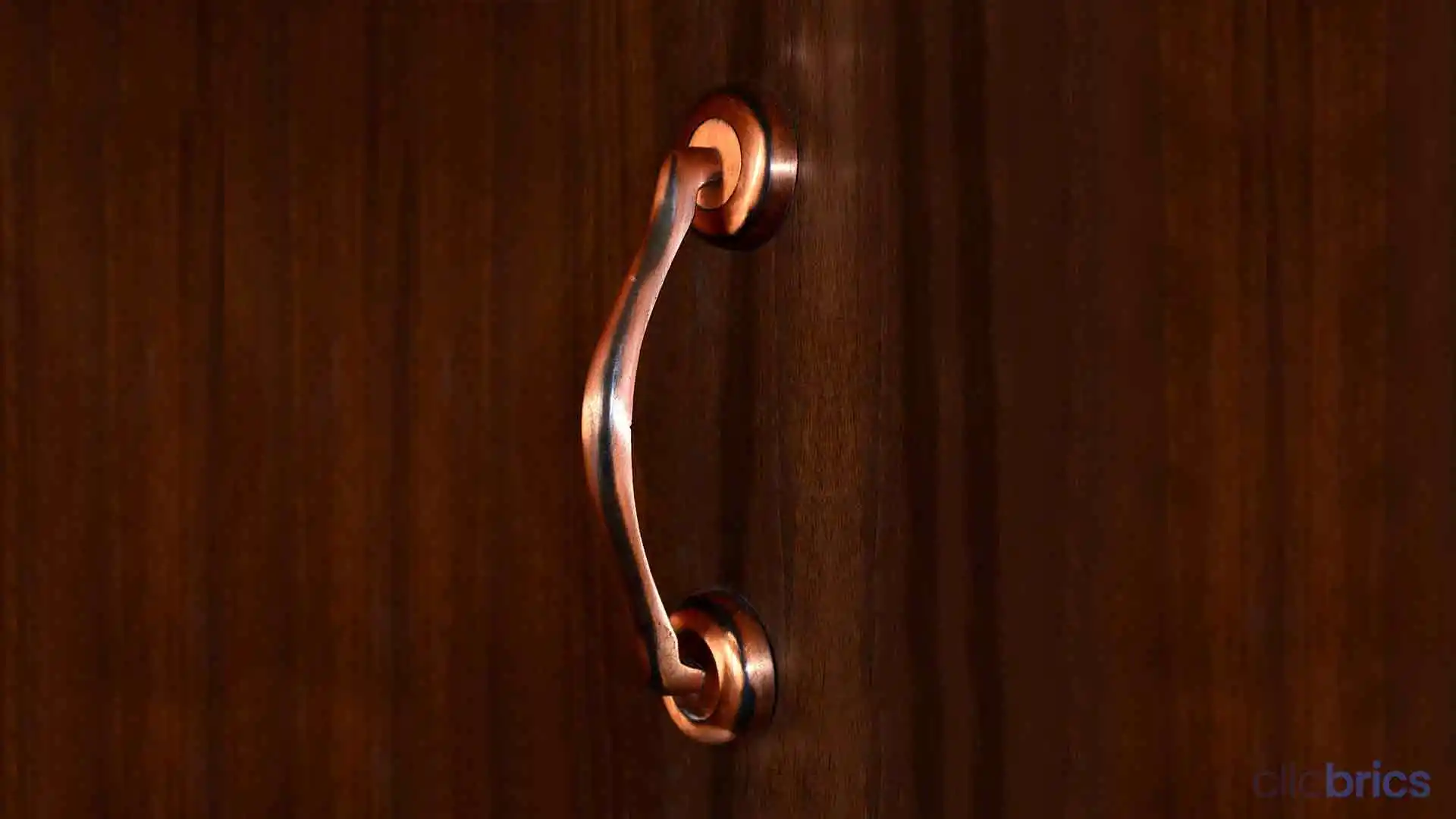 These are excellent choices for cupboard handles because of their timelessness and the traditional allure they bring to an interior design scheme.
4. Stainless Steel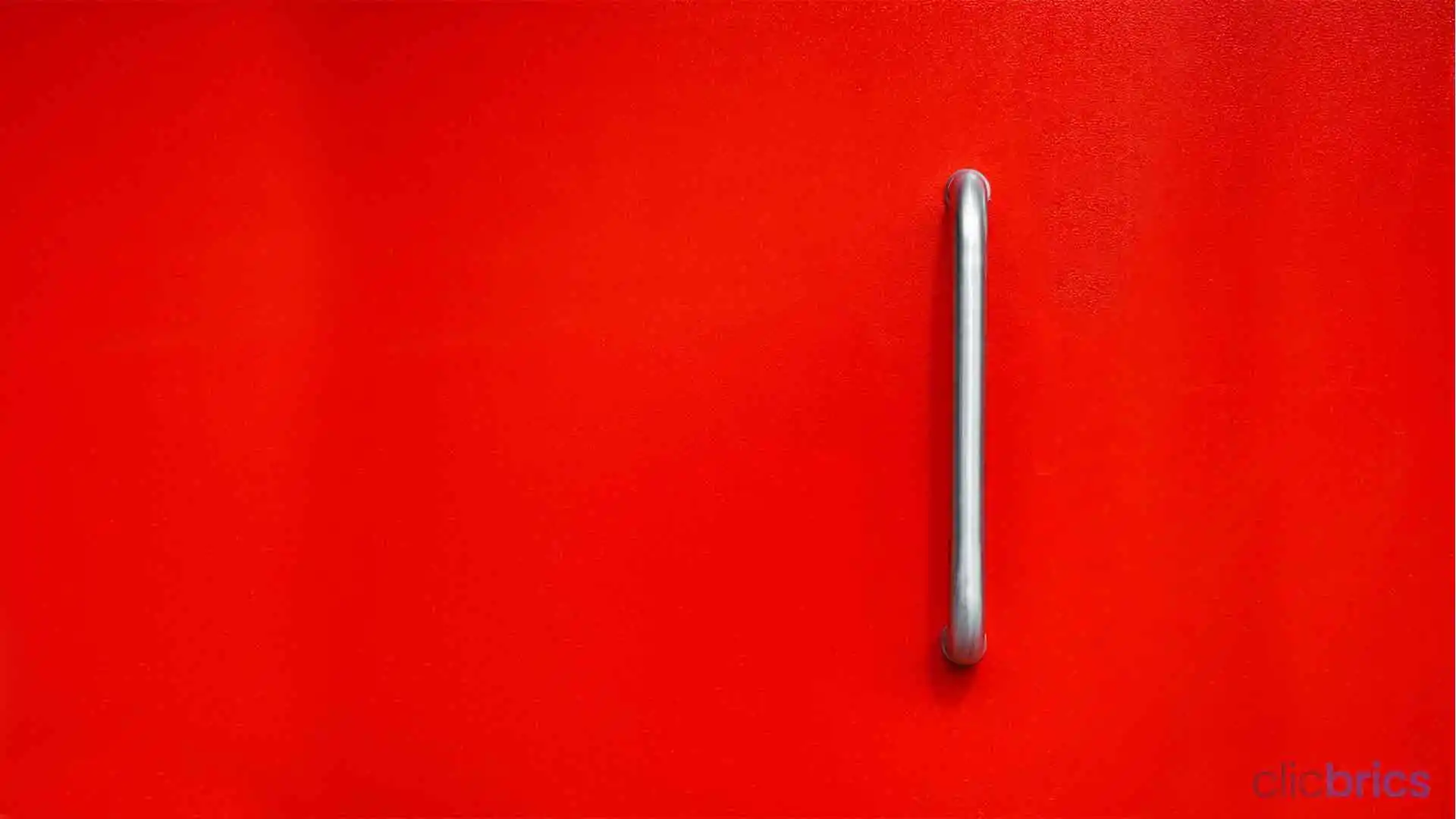 Stainless steel is the material that has proven to be the most popular, cost-effective, and long-lasting for wardrobe handles. In addition to being an attractive and practical option, stainless steel almirah handles require very little maintenance.
5. Aluminium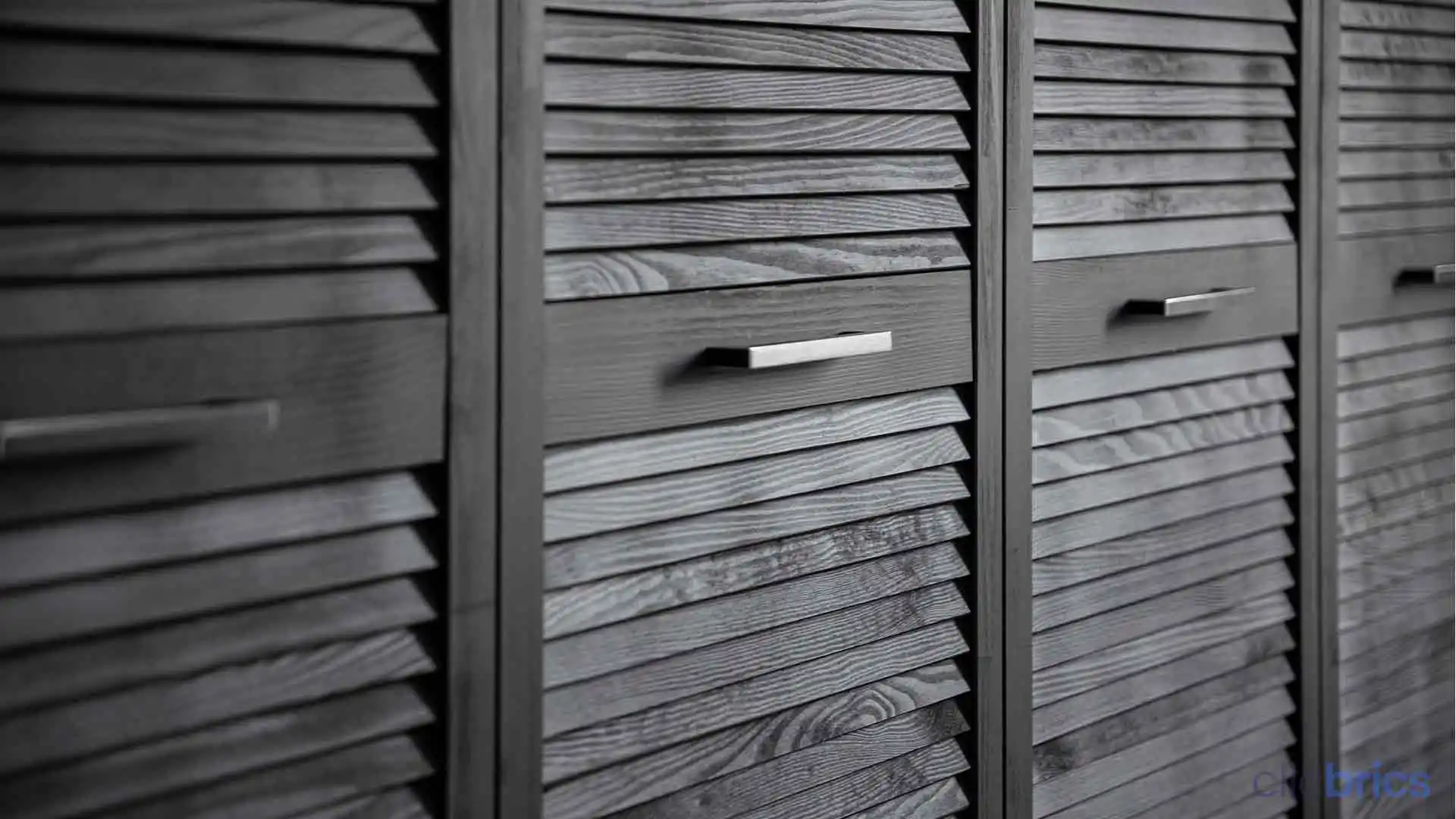 Handles made of aluminium are lightweight, long-lasting, and durable; in addition, they adapt well to contemporary design aesthetics. They are, however, prone to scratches, and in light of this fact, it is imperative that they be maintained with extreme caution.
Suggested Read: Tap To Know The Best Wardrobe Direction As Per Vastu
We have discussed a few types of closet wardrobe handle designs suitable for wardrobes in your home but ultimately what you use is upto your personal preference. 
If you want to select a wardrobe handle design that is on point for your space, keep these simple tips in mind and follow them. Choose the handles for your closet with the utmost care so that you can enjoy the benefits of both form and function. Aesthetics are undeniably significant, but you shouldn't put them ahead of practicality in terms of importance.