Table of Contents:
​
Have you ever thought about how your home would look without any cupboards? And if you are living in a small space without any storage space, how would you keep your home clutter-free? It's almost impossible. With a multitude of cupboard design ideas in the market, cupboards have today become an indispensable part of the furniture category required in almost every room of your house.
A wide range of cupboard designs are available these days, that can take your interiors to the next level. With a myriad of cupboard designs to choose from, it can be confusing to pick a particular design to match your home interiors. So, if you are one of those who do not want to compromise on style or storage, you're looking at the right place!
We have curated a selection of different styles of cupboard designs that will help you give a trendy makeover to your home, without compromising on the functionality.
Ready, set, get organized!!!
Also Read: The Best 5 Wardrobe with Dressing Table Design Ideas You'll Love!
Cupboard Designs for Small Bedroom
Sliding Door Cupboard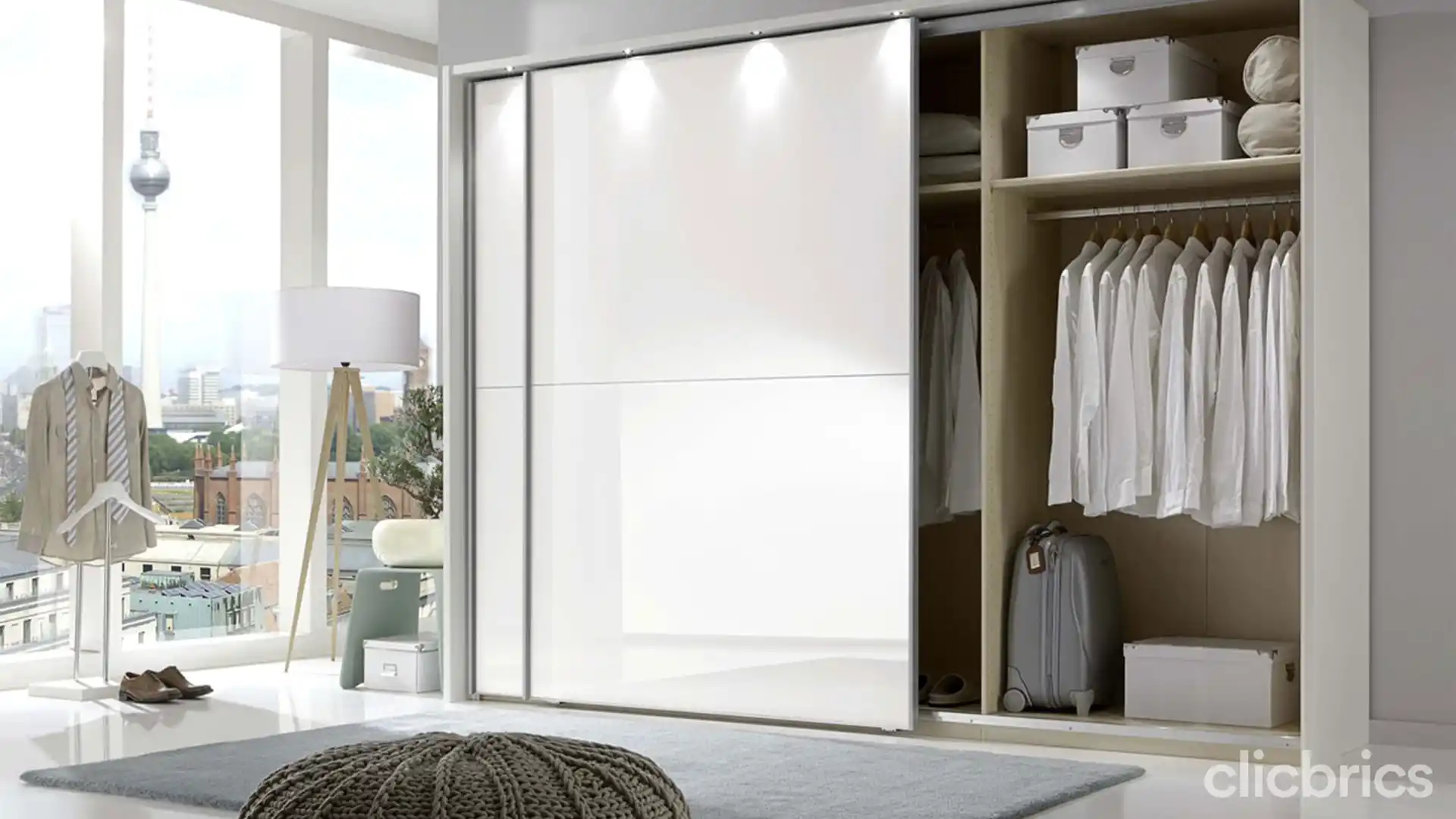 When it comes to small cupboard designs for a modern small bedroom, sliding door modular cupboards can leave a big impact as they do not occupy extra space. Sliding doors can save a large floor space allowing for unobstructed movement in the bedroom. A design certainly worth trying.

Mirrored-Door Cupboard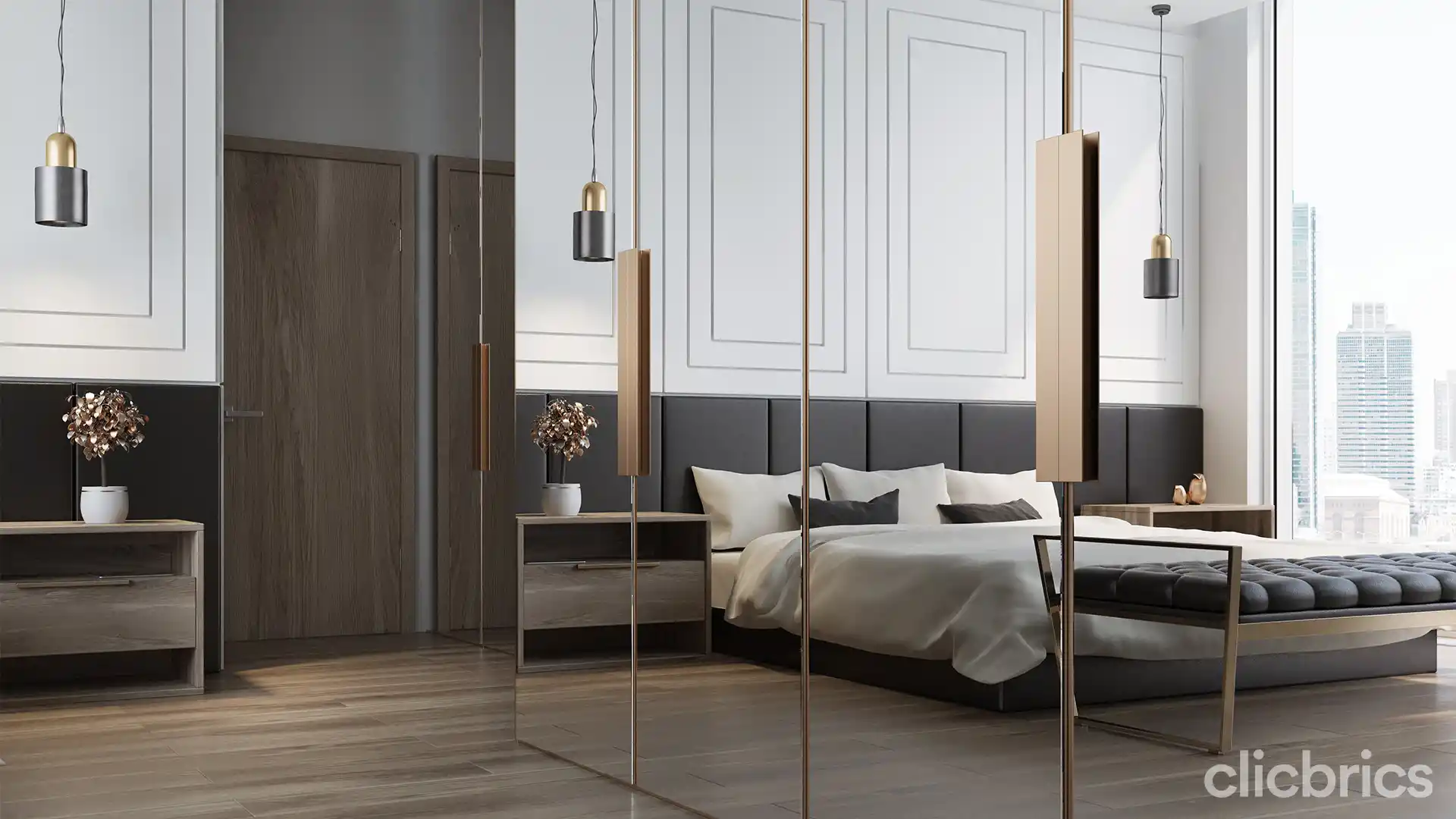 Mirror creates a space illusion in a small room. Mirrored door modern cupboard design increases the feeling of openness while enhancing the visual appeal. It also fulfills the functional needs of the space. You can also opt for tinted mirrors that are known to diffuse light and soften the ambience.
Cupboard Designs for Large Master Bedroom
Walk-In Cupboard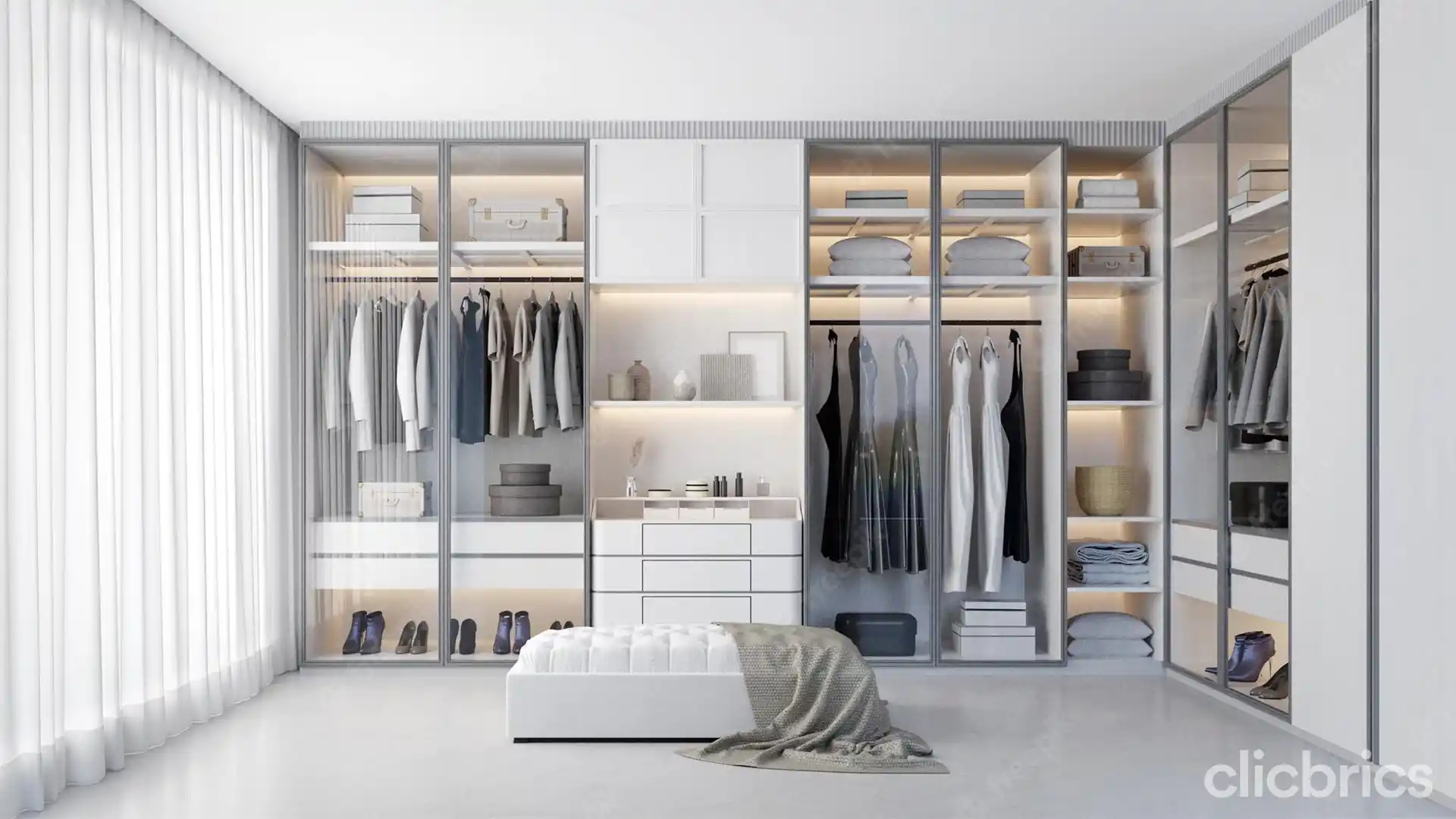 As the name suggests, a walk-in closet is large enough for a person to walk into and pick out the things instantly needed from the cupboard, such as clothes, accessories, and shoes etc. It gives you a space to keep all of your clothing and accessories in one spot. A walk-in cupboard is generally planned during the design phase of a bedroom, so that it smoothly integrates into the bedroom upon completion.
Headboard Wall Cupboard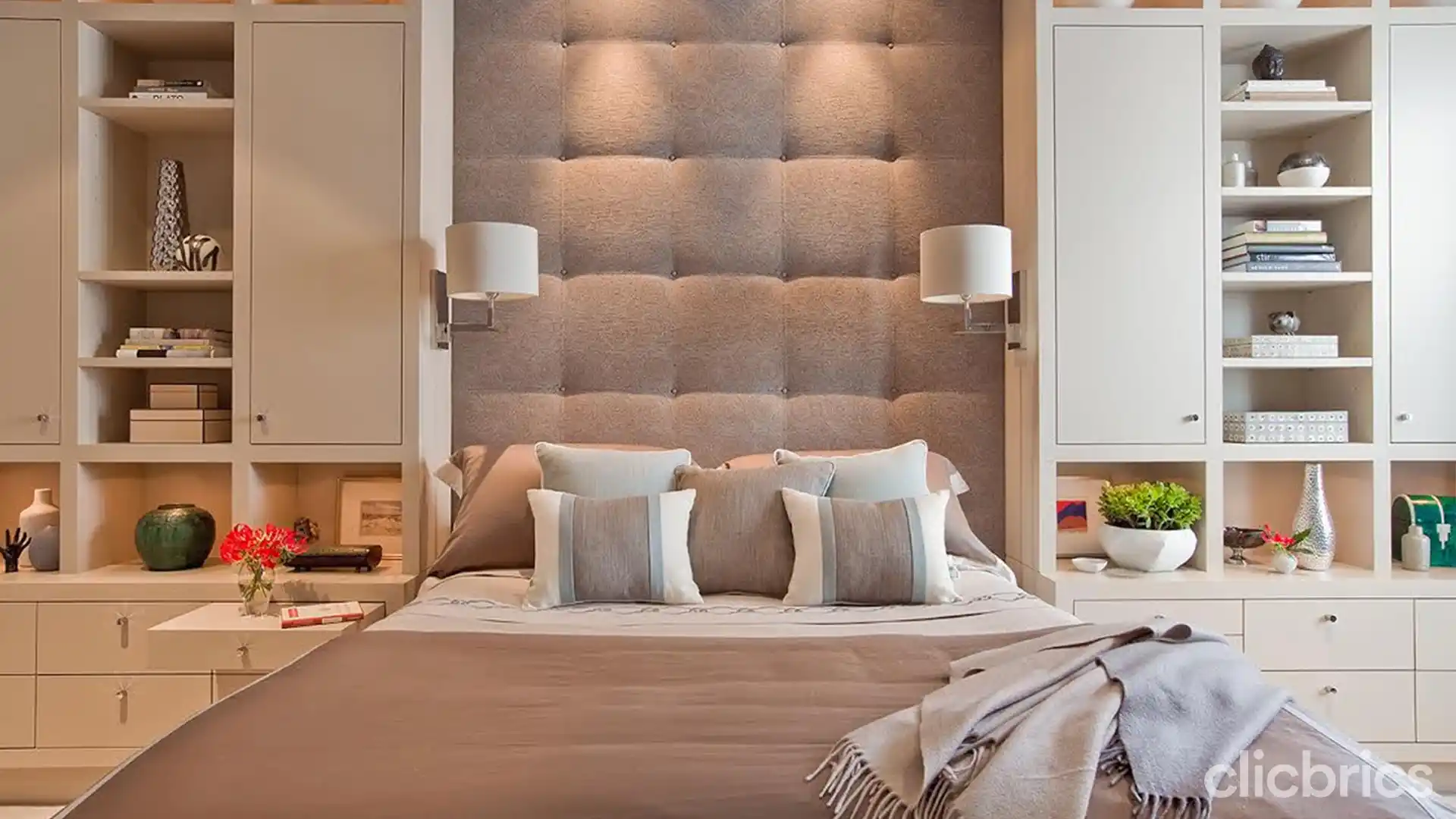 One can utilize wall-to-wall space along the bed's headboard as storage cabinets. Such an open shelf allows you to display your favorite books, souvenirs and small potted plants. It makes your cupboard look stylish and stand out from other furniture in your modern bedroom cupboard designs.
Cupboard Designs for Living Room
Modern TV Cupboard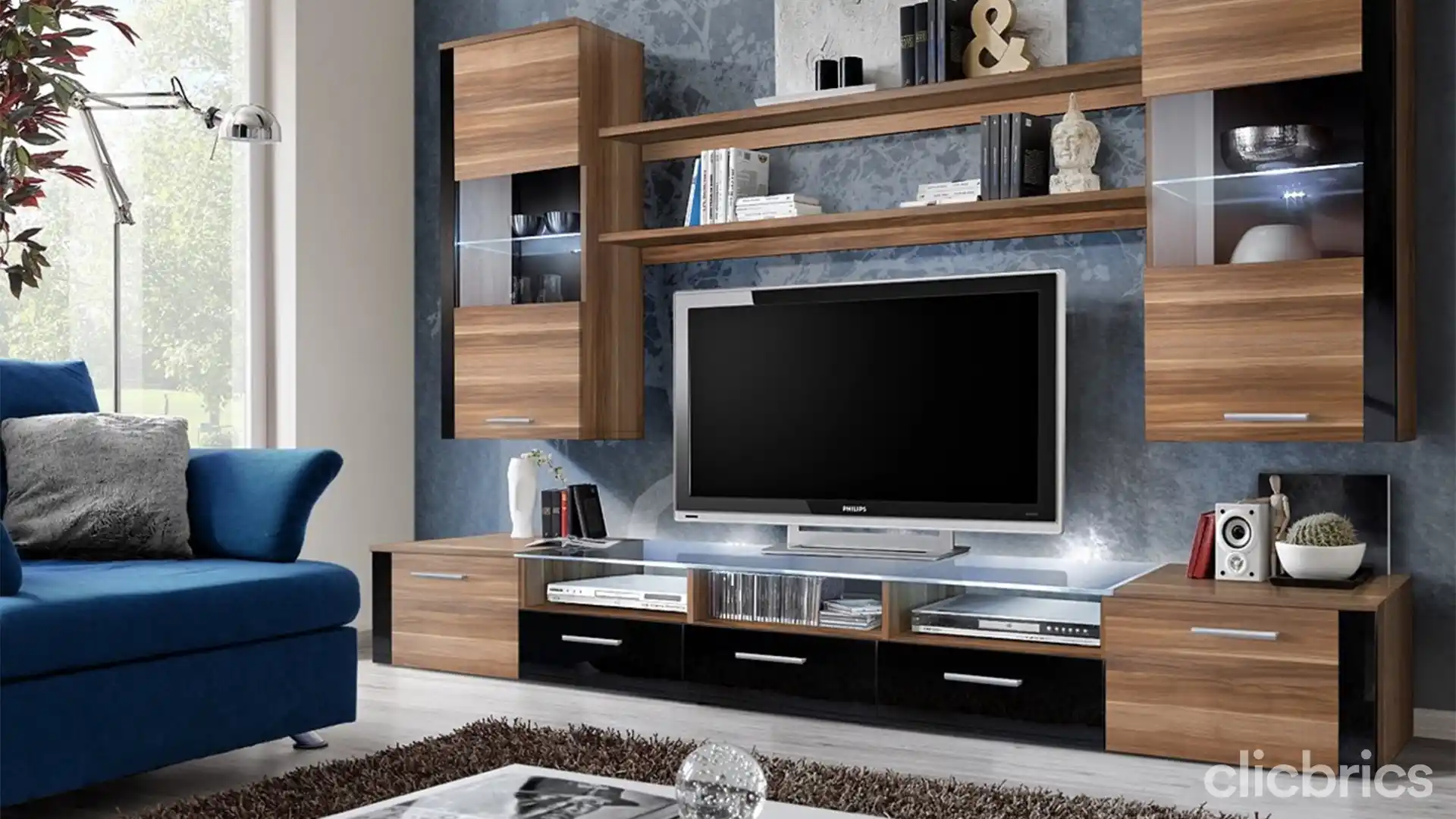 When it comes to the hall cupboard designs, this is a perfect kind of cupboard that will make your visitors feel awe and impressed. The addition of matching shelves and a TV shelf design in the living room strikes a perfect balance of simplicity and warm inviting vibes. It is better to opt for a modern TV unit design with horizontal and vertical lines to make the place look elegant. 
Corner Cupboard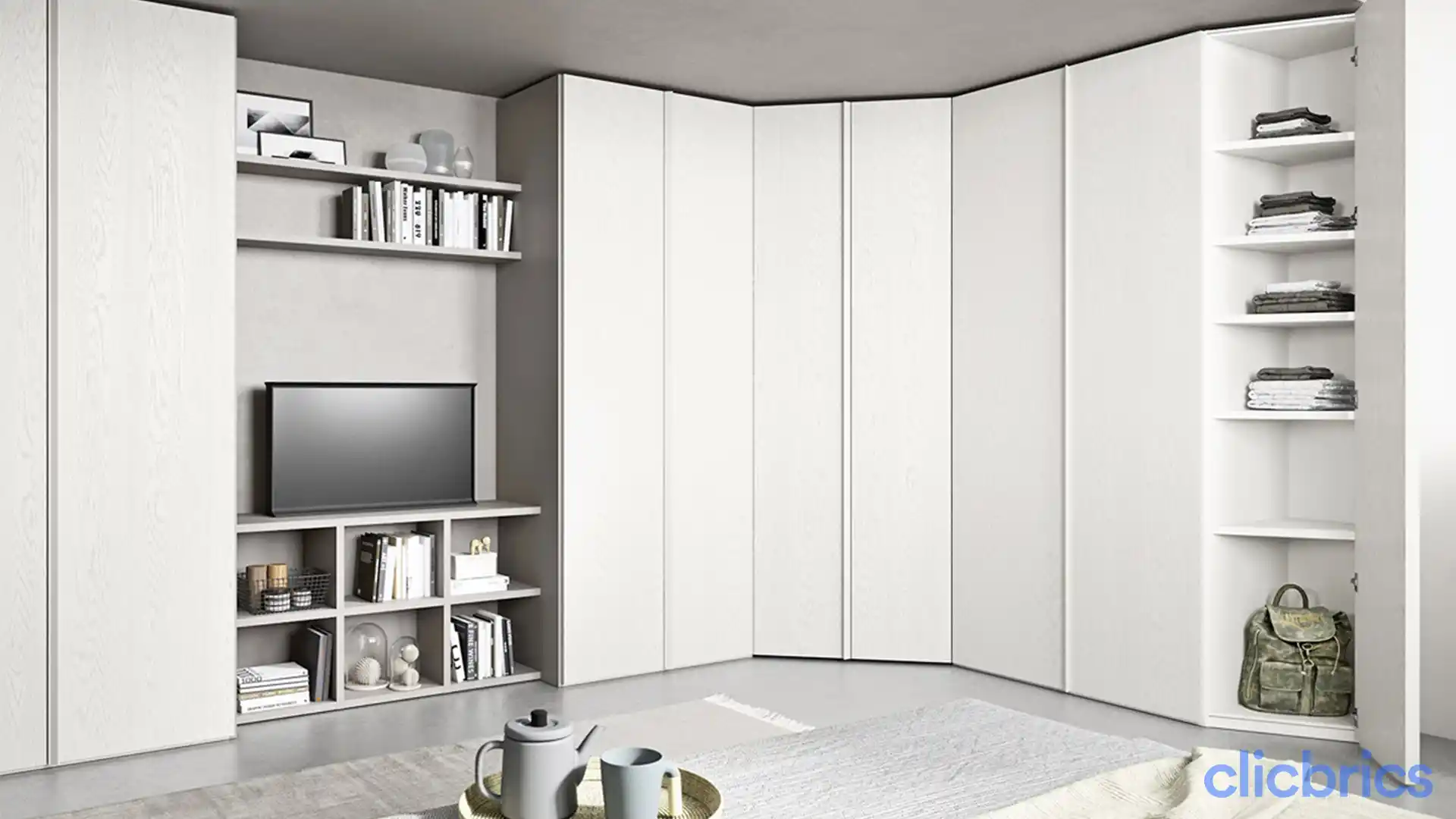 Did you know that corners can make for the most amazing cupboards in your living room? Yes, if you've got an awkward corner that is often overlooked, these cabinets are a brilliant way to utilize that space. To help you organize your home's interior, it comes in different sizes, colors, and styles. Multiple drawers, shelves and extra units can be added to store fragile items.
Also Read: Quick & Easy Tips to Give Your Home a New Look
Cupboard Design for Kitchen
A Wooden Cupboard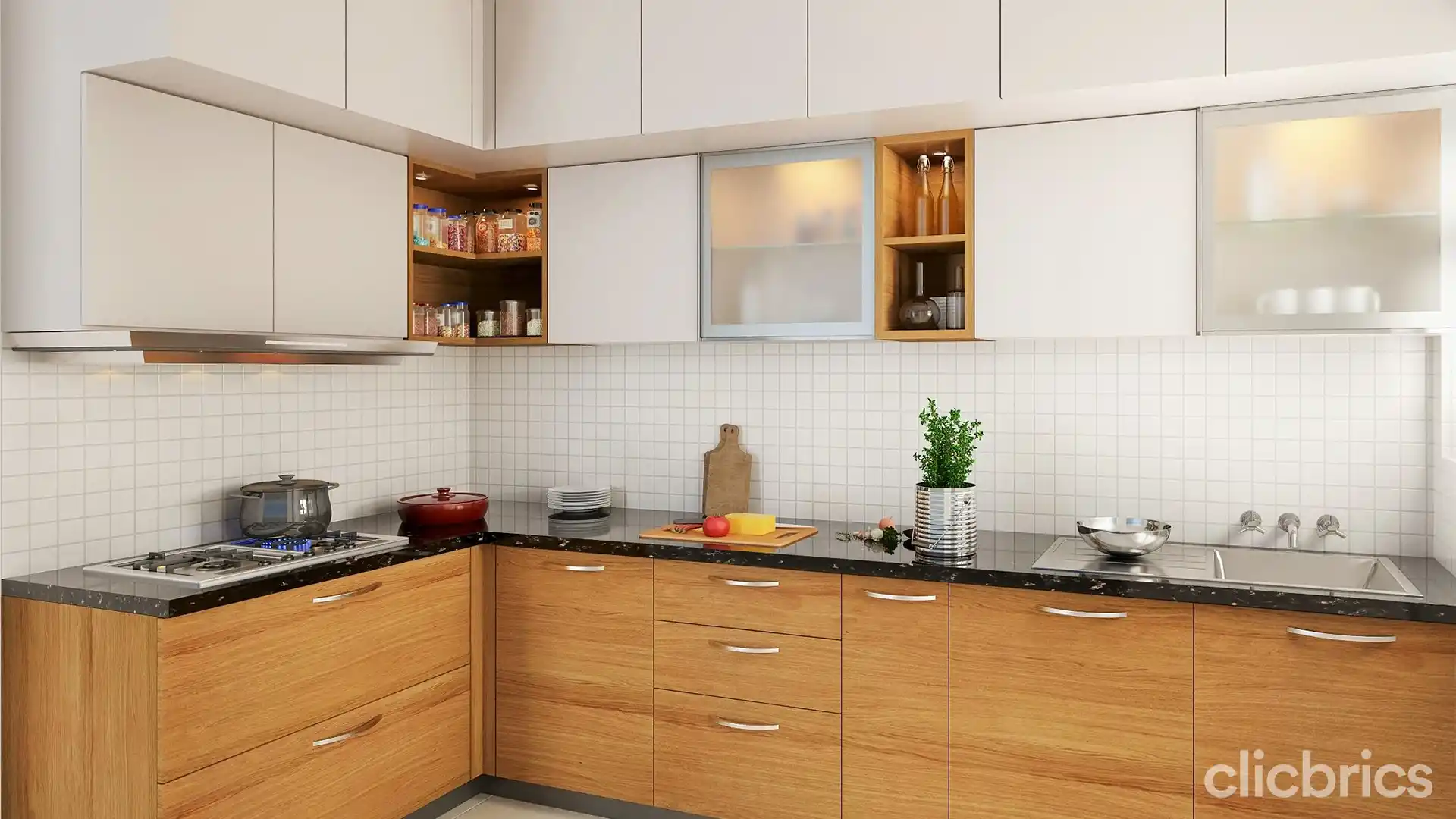 These days, modular kitchens are designed to fulfill storage needs. Wooden cupboard designs are the most popular and classic design for kitchens as it is a perfect blend of versatility and durability. Wood never goes out of style, and it emits warmth and earthy vibes. Nowadays, you can find woods in different shades of brown. The cupboard can also be painted in any other color as desired. If maintained well, these cabinets can last long without any need for a renovation. 
Cupboard Design for Kids Room
Cupboard With an Attached Study Table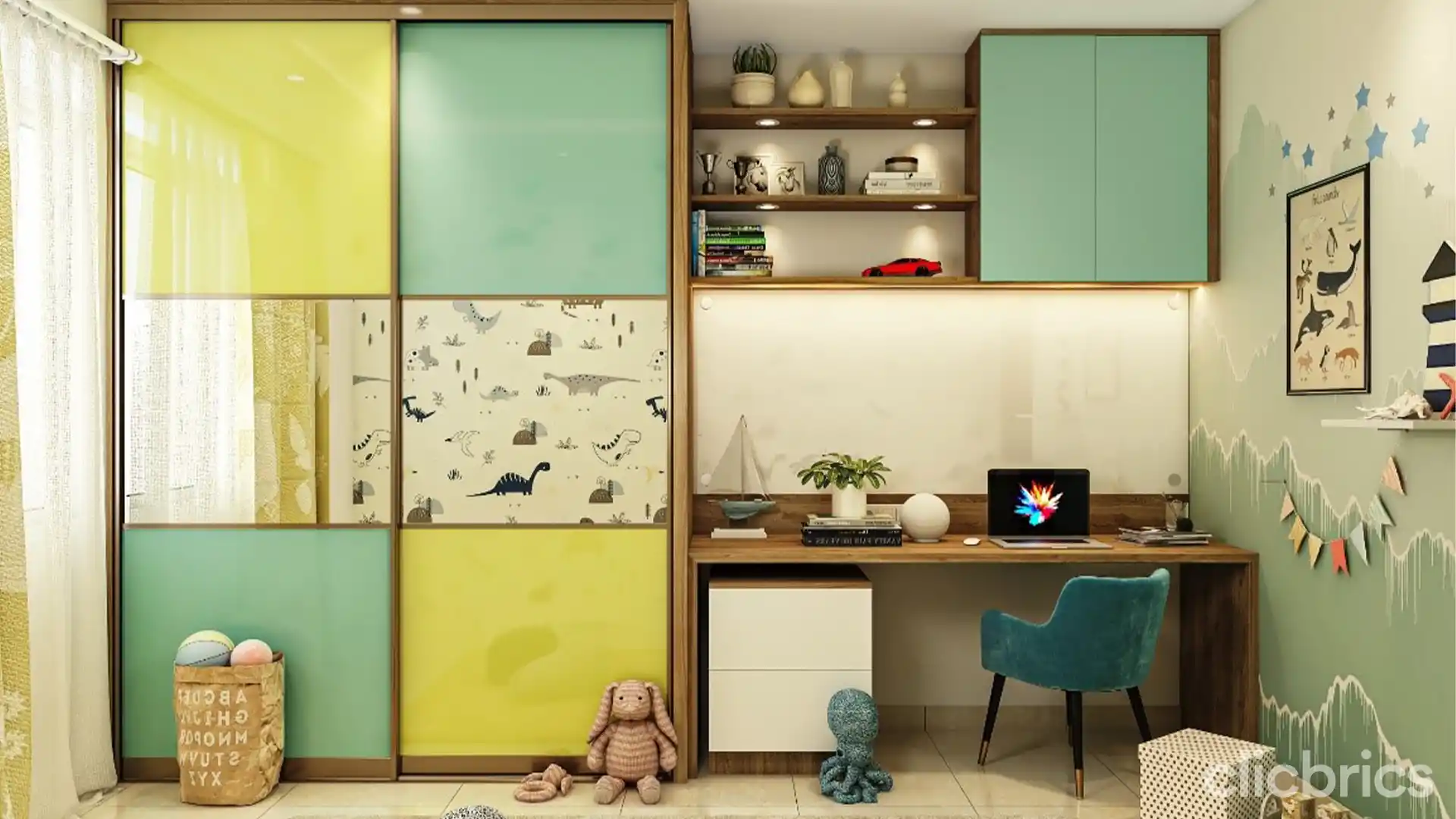 If you want to surprise your children with attractive furniture, then a cupboard with an attached study table is the perfect choice for their room. Since kids usually require maximum storage for their toys, clothes, shoes, and a dedicated space for a study desk, this is an excellent room cupboard design for them.
Things To Consider When Buying a Cupboard
Follow these pointers while purchasing a new modern cupboard for your home:
·
The material of the cupboard
As they say — "do not judge a book by its cover". Similarly, do not purchase a cupboard based on its external appearance. Always check the overall quality of the cupboard. It should be made from good quality material so that the wardrobe lasts for a long time. Also, don't forget to look for organic, safe and non-toxic materials while designing a children's cupboard.
·
The cupboard price
The prices of cupboards vary a lot. Hence, one needs to check how much one can allocate towards getting the best possible cupboard without breaking their budget.
·
Style and design of the cupboard
Always check the type of finishing done on the cupboard along with the color of your choice. Make sure that it blends well with your interiors and wall colors.
·
The cupboard size
The wardrobe size should fit within your space. It is best to take in advance measurement of the space where the cupboard would be placed. Make sure to check out the exact size and specifications to find the best cupboard designs for your home. The cupboard size should not be so big that it overpowers the other furniture. Nor should it be too small that you leave an unutilized space.
Concluding it all
Like any other piece of furniture in the house, the cupboard is an important part of your home interior. These latest cupboard design ideas suggested by us can now be your go-to guide. You can take an idea from the images above to design the best cupboard for your home. Just remember, it has to be the right size for your room,  sturdy, budget-friendly and appealing to the eye.
Now that you know where to begin, which cupboard design would find a place in your home soon? Write your thoughts in a comment section. We are waiting to hear from you.