Table of Contents
Couches are the centre of attraction of living rooms or any social areas. They define the interior of the room and act as a functional focal point. Moreover, the sofa cover designs create a balance between aesthetics and comfort to create an impressive décor. One can breathe a fresh lease of life into their living rooms through sofas and their aesthetically-pleasant covers that can perfectly complement the furniture in the living room space.

We don't recommend investing in a brand new sofa as that would be expensive and unaffordable for many. However, by getting innovative with sofa covers, one can give a fresh makeover filled with colour and creativity to their living room décor. Additionally, one does not require professional décor services or designers to achieve this. Just pick up a few design ideas and go to their local tailor to fabricate it. Those having a flair for sewing can also use some of the below-mentioned DIY ideas for sofa cover designs.
Eight DIY Modern Sofa Cover Designs
Below are some of the best modern, DIY budget friendly and modern sofa cover design ideas that can refurbish the sofa in your living rooms: 
1) Use Sober Soft Slipcovers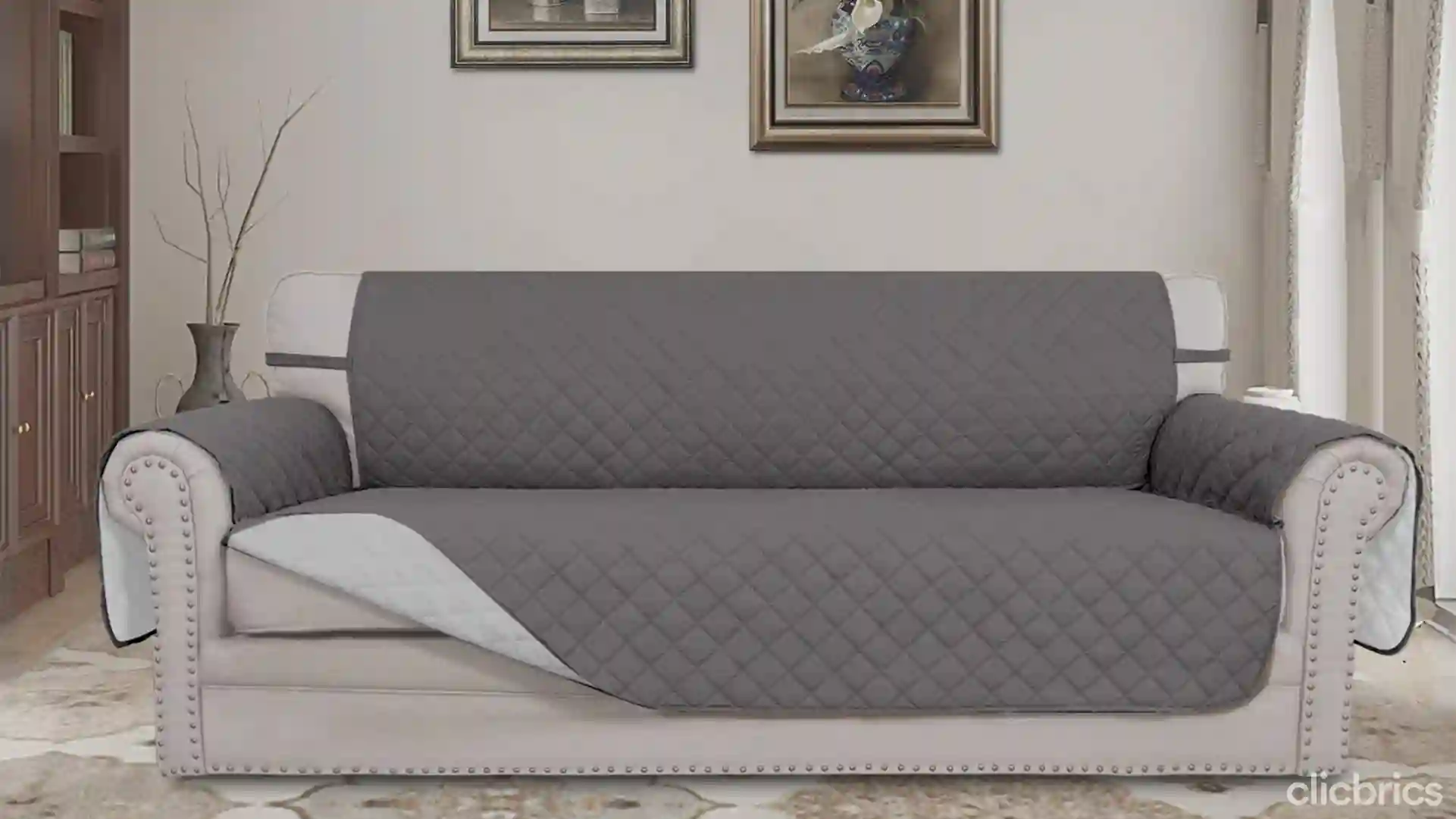 Slipcovers are an excellent way to turn old sofas into stylish, fresh looking furniture pieces. These are fitted cloth covers that can be slipped off for cleaning or seasonal changes. One can get their hands on a sectional slipcover that fits perfectly in the fabric of their choice. It is quite easy to adjust the pattern of the slipcover for their sectional sofa. The best part about DIY slipcovers is that one can create any pattern or design of their choice to style up their sofa.
Also Read: The 2022 Updated List of Interior Design Ideas
2) Drop Cloth Slipcovers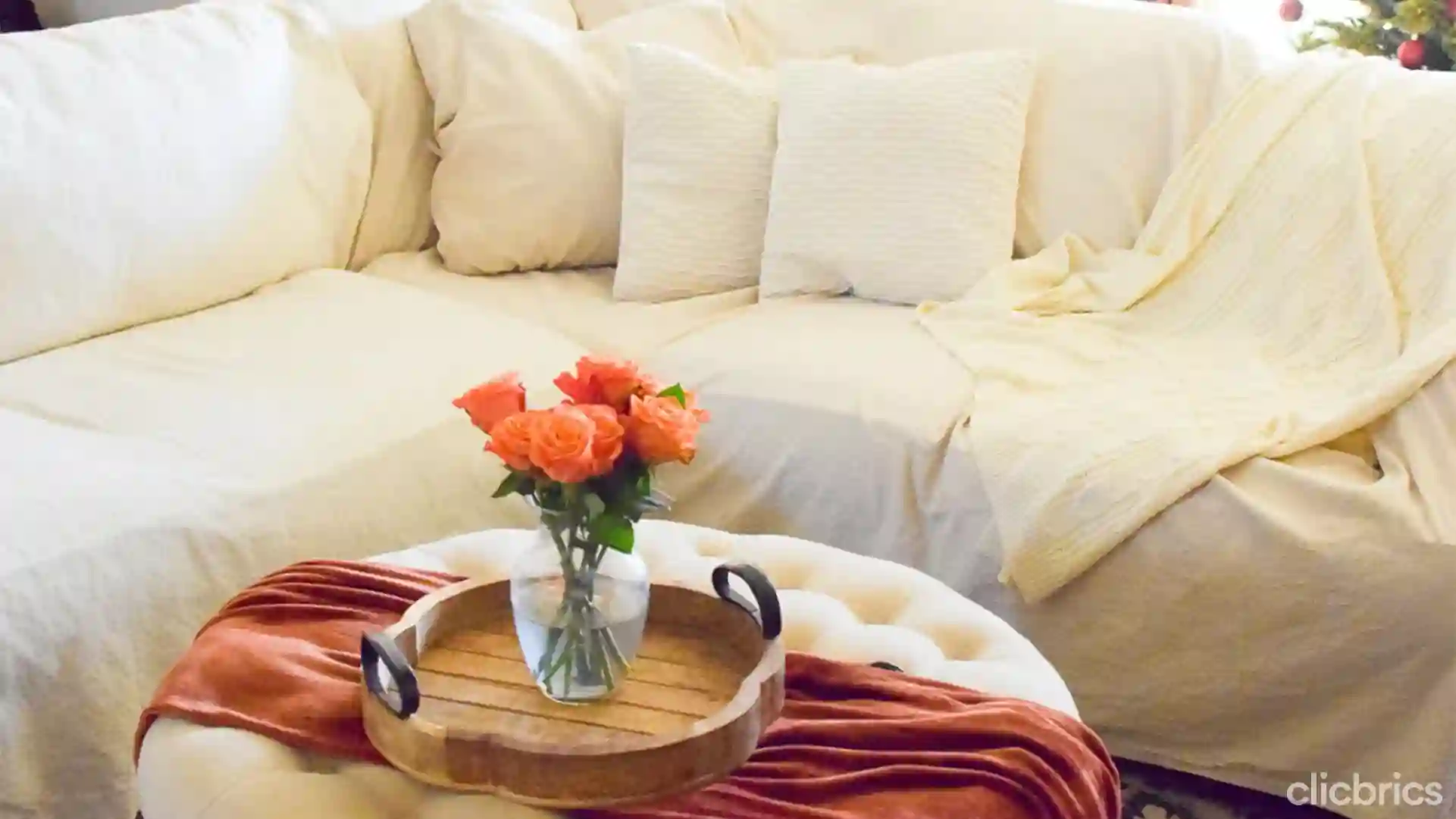 Drop cloth slipcovers can make any couch look luxurious and stylish. Sewing is not required for a drop cloth slipcover - one can simply spread it over their couch. Drop cloth in a soft fabric is easily available at home improvement shops or even a supermarket. It is an excellent makeover for the living room and can significantly increase the life of the furniture design.
3) Think Tufting the Couch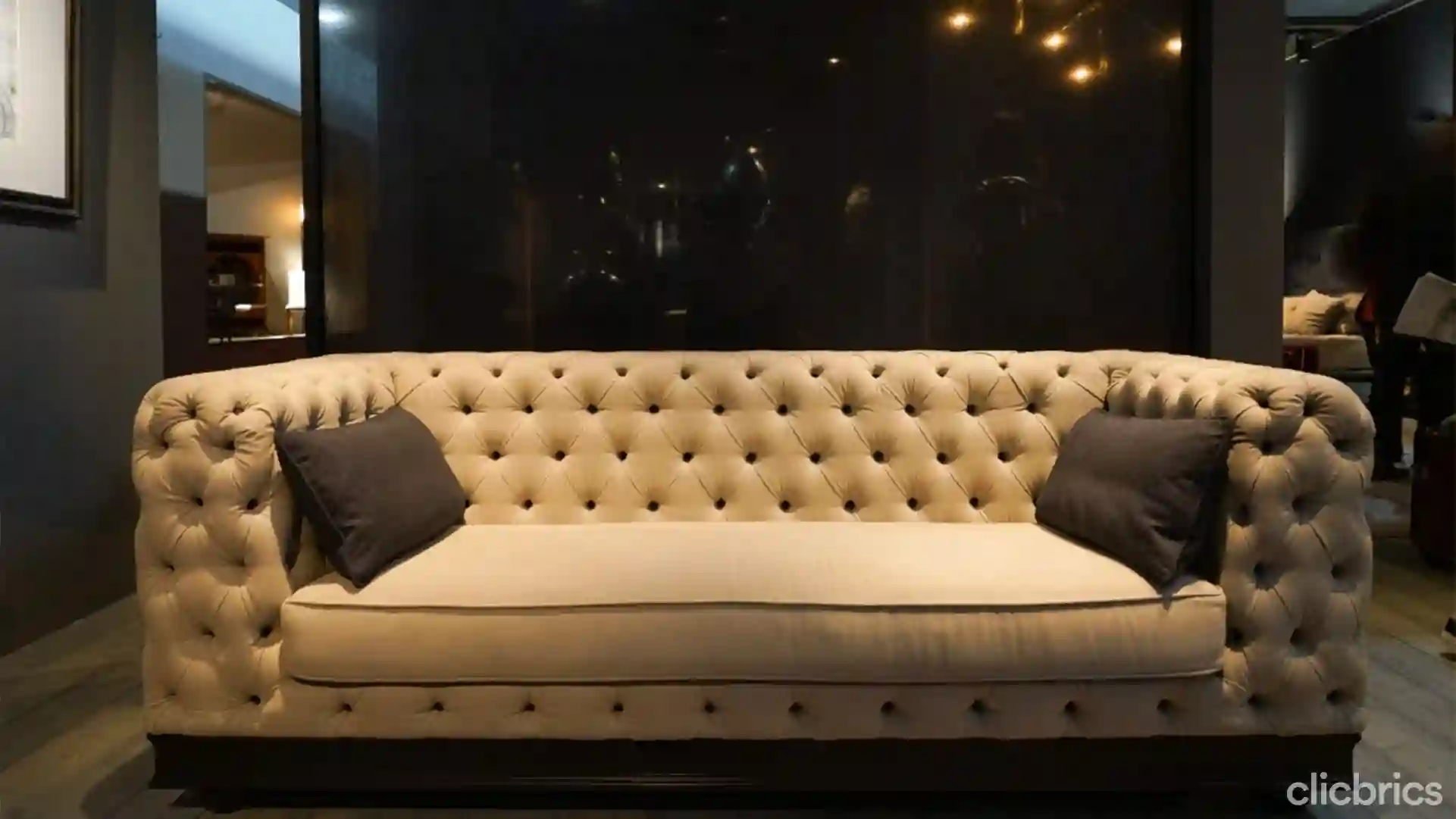 The feel of a couch can easily be modified using tufting – an art of creating a geometric pattern by using stitches and buttons on the upholstery.  One can add character to their plain couch with deep button tufting in a diamond pattern. By doing DIY tufting over the stain-resistant velvet coloured upholstery gives a luxurious and glamorous look to a sofa and elevates the décor quotient of the living room.
Also read: https://www.clicbrics.com/blog/diwali-lighting-decoration-ideas
4) Allow Vintage Vibe with Moroccan Throw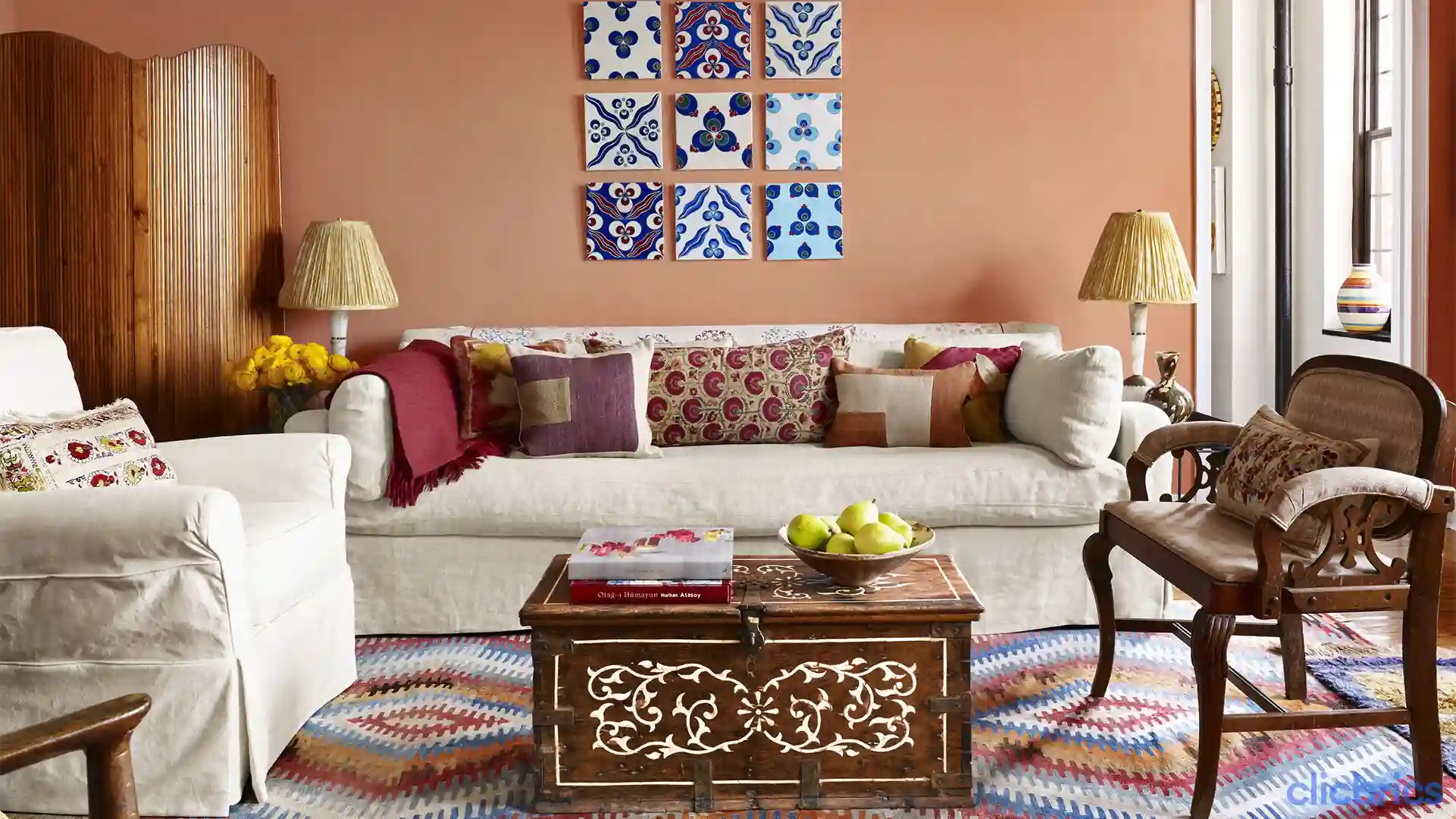 By including some prints and patterns, one can give a cheerful and welcoming look to their neutral and white sofas. One can consider styling their white sofa with a throw and cushions in Moroccan print (which are inspired from Moorish/Moroccan architecture, a new home decoration trend). A combination of orange and pink prints over the white sofa looks stunning and makes the sofa cover design visually appealing.
5) Pick L-Shaped Sofa Cover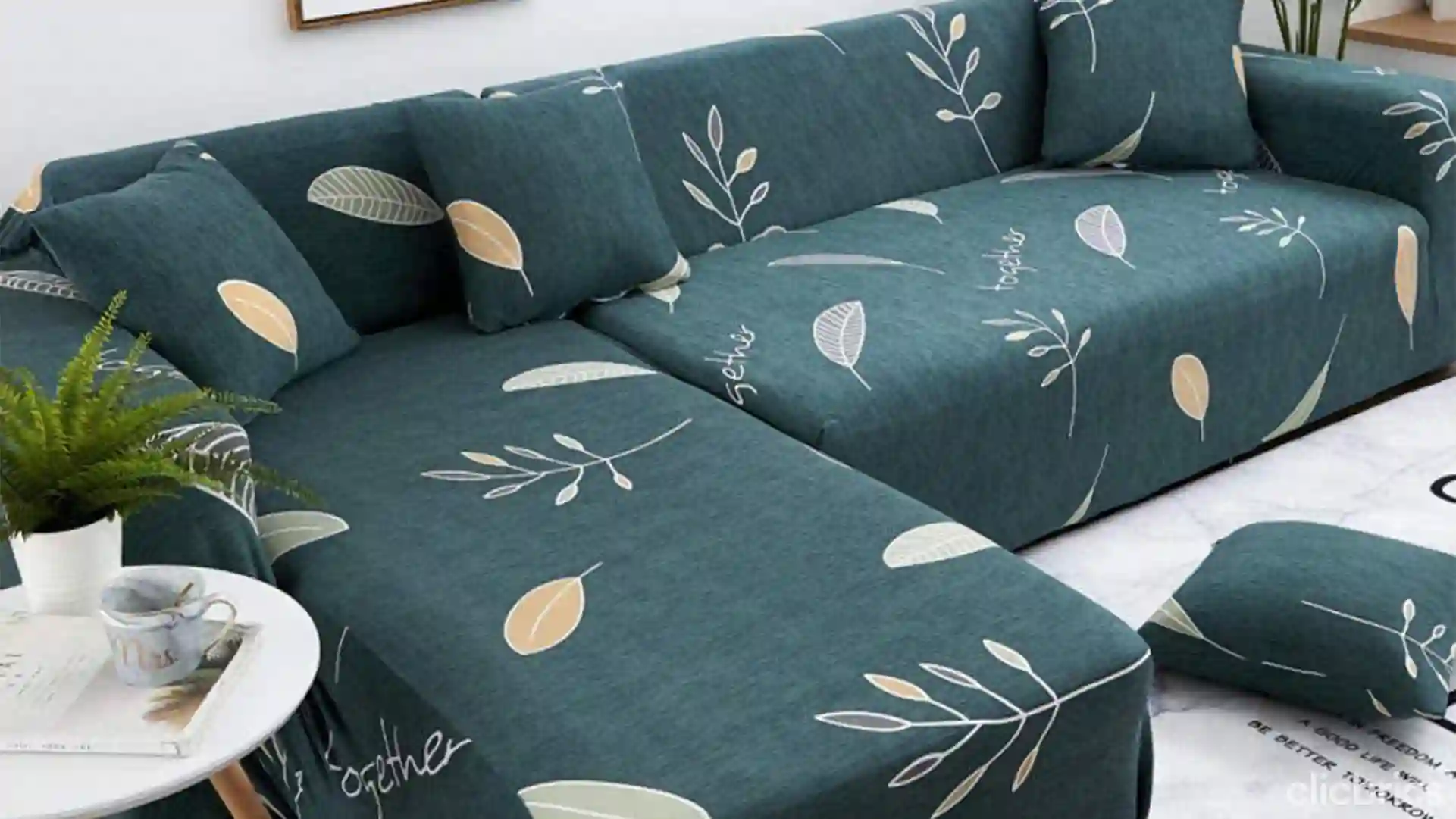 Sofa covers for L-shaped couches are expensive. However, with good sewing skills, one can take ownership of a handmade sofa cover design and save a significant amount of money. There are many tutorials on designing L-shaped sofa covers, and one can refer to them for help in creating their own.
6) Welcome Royalty with
DIY Ruffled Slipcover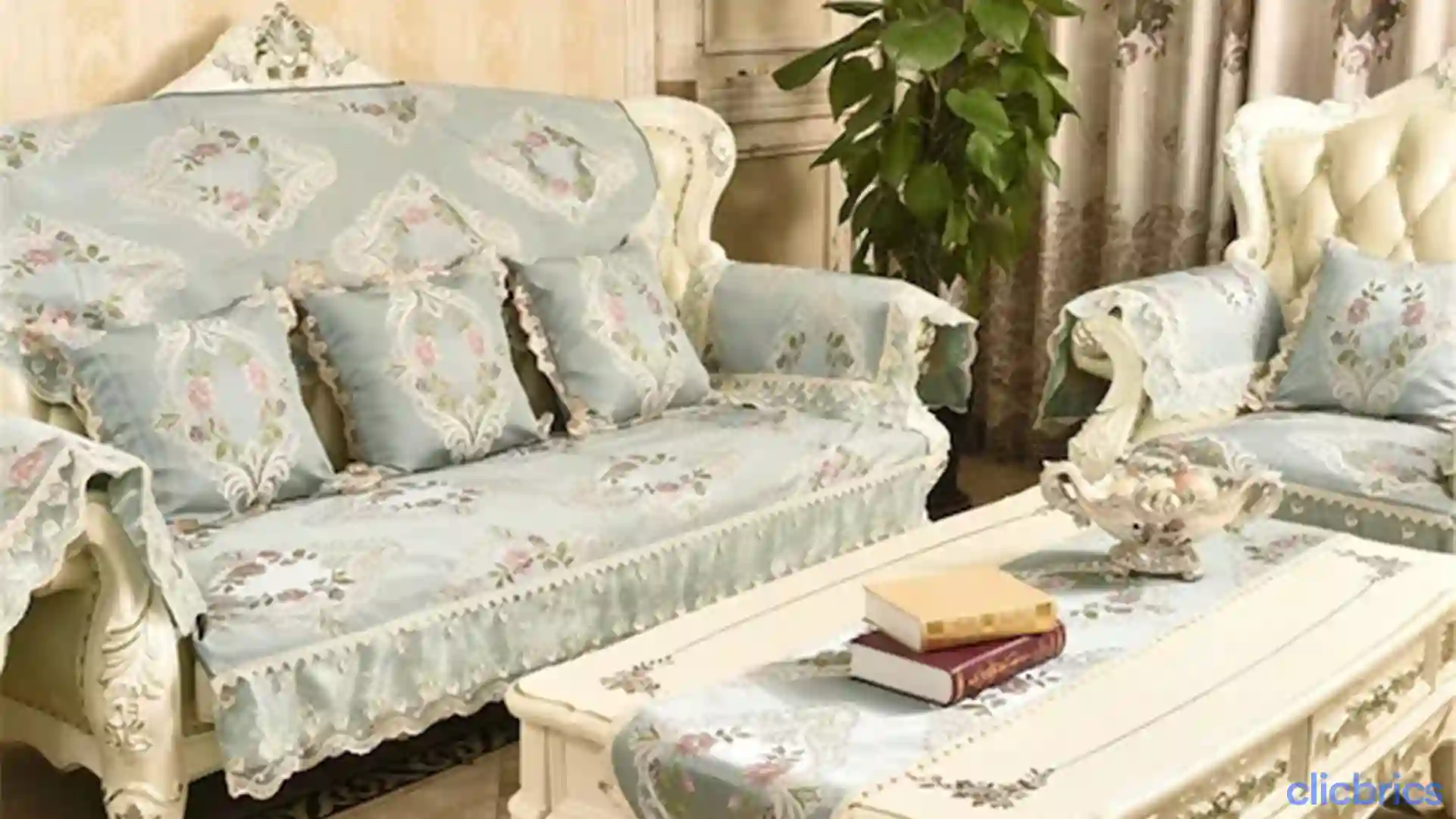 Ruffled slipcovers are an excellent way to freshen up the aura of the living room space. DIY ruffled sofa slipcovers can be sewn easily. All one needs is a sewing machine, thread, pins and scissors for designing a ruffled cover from a soft fabric. Such slipcovers give a regal feel to the decor.
Also Read: Top Space-Saving Furniture You Must Include in Your Home
7) Bring Creativity with a Printed Armchair Slipcover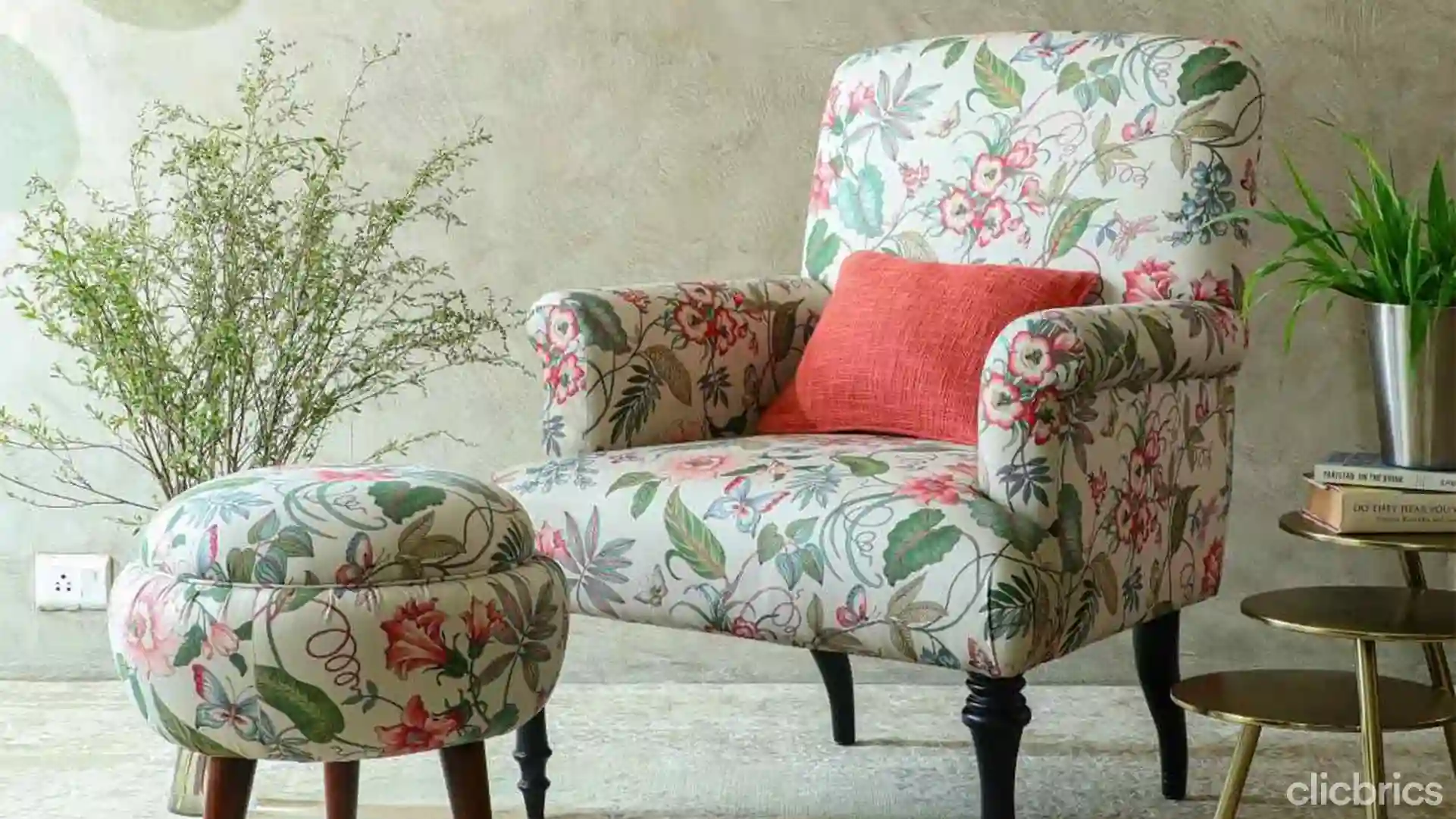 An armchair slipcover in a floral print that complements the sofa with the rest of the décor in the living room can create playful vibes. Sewing is not required for this kind of sofa cover design, instead, one can use drop cloths to design the cover as they are cheaper. Armchair slipcovers can make the armchair look dazzling.
8) Make it Elegant with Reupholstered Couch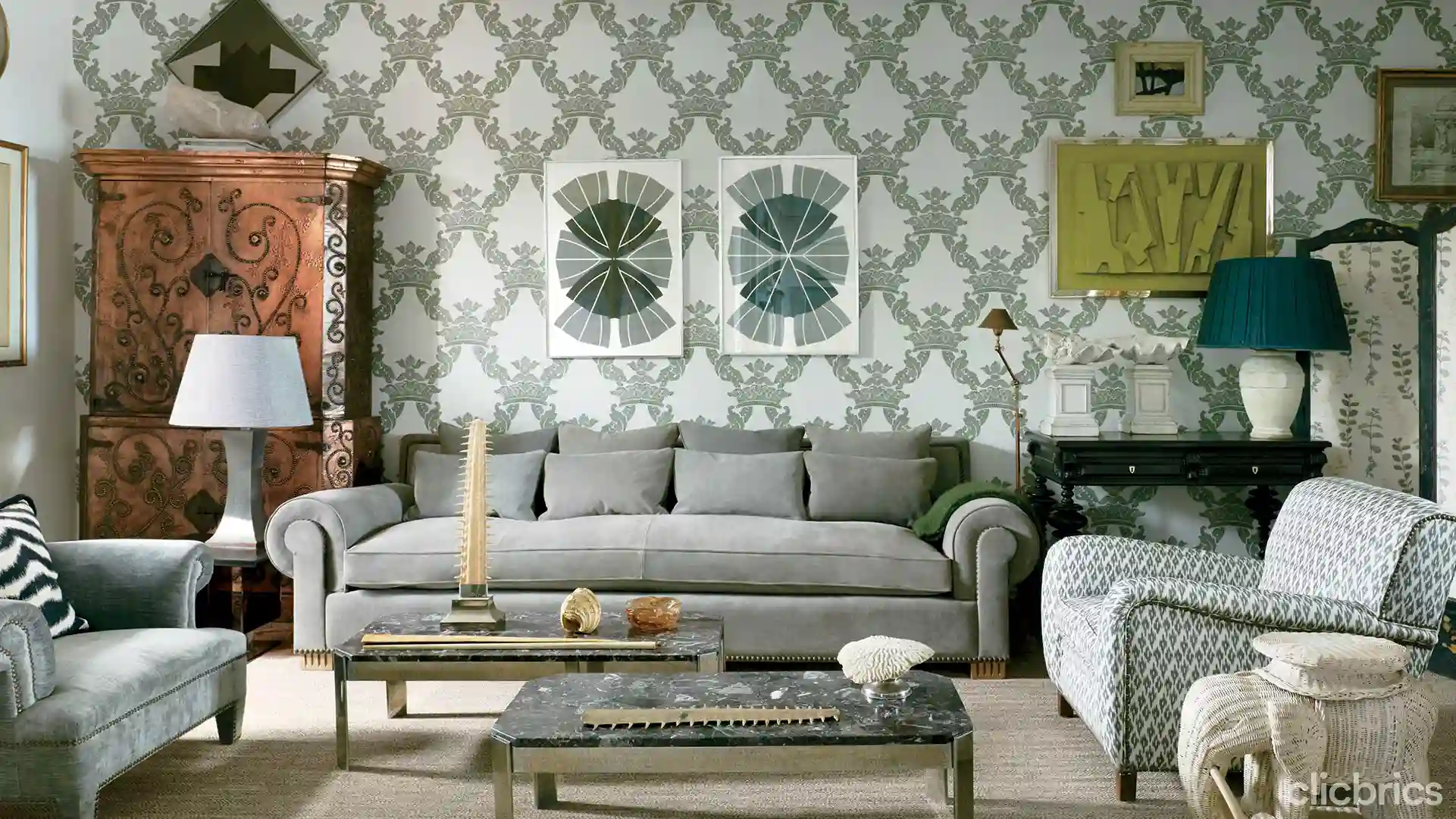 One can have their dream couch without any purchase requirement for new furniture and without having to spend lots of money on it. It is easy to strip the existing fabric from the couch and reupholster it with new fabric such as velvet in order to give a glamorous and classic twist to the living room.
Best Fabrics for Sofa Cover Design
Cotton: Breathable and comfortable fabric owing to its soft texture and resistance to soiling and wrinkling.
Linen: Most earthy textile as it is a soft fabric with a strong natural fibre and a lustrous finish.
Velvet: Renowned for its rich colour, texture and comfort and gives a glamorous natural feel and sophisticated charm. Easy to clean using a vacuum cleaner.
Silk: Smooth and shimmery appearance and considered a luxurious and soft fabric.
Common Methods for Beautifying The Look of an Old Sofa
Fix saggy and flattened old cushions to give a fresh look to the couch.

Make the couch look appealing by layering it with plenty of colourful and patterned cushions.

Replace sofa legs with new ones.

Button tufting to the back cushions to lend flamboyance to the sofa.

Add slipcovers to the couch to completely change its look and colour.

Add nail-head trim to the couch to give it a stylish look.

Reupholster an old sofa to inject a fresh leash of life into it.
Cleaning Tips for Sofa Covers and Cushions
Read specific fabric care instructions on the label.

Wash a small, hidden portion of the sofa with detergent and water to check if its natural colour remains post washing.

Soak the cover in normal water for 30-60 minutes, followed by soaking in the detergent for 20 odd minutes.

Wash covers in the washing machine or by hand without using the brush.

Post drying, iron the covers to remove bacteria (provided ironing is permitted for the cover as per the label description).

Use upholstery shampoo to clean the difficult stains by rubbing it with cotton cloth (having sprayed shampoo on it).

Use a vacuum cleaner to remove dirt from the sofa covers to keep it clean and well maintained.
Use the Right Sofa Cover to Amp Up the Living Room Look
If you are bored of the stagnant appearance of your living room and do not intend to spend a lot on its makeover, then you can use our above-mentioned modern sofa cover designs to renovate your couch. It would enable you to jazz up your existing sofa design with a brand-new lovely lure. 
If you also have any more ideas to add, let us know in our comment section below!