Table Of Contents
Lighting is a key component in improving the appearance of a home. And as we know,  today, people are very intrigued by the perfect Diwali lighting decoration. These days, lights come in various colours, intensities, and other features. The correct Diwali lighting decoration used at home will improve the atmosphere and encourage harmony and positivity. So let's start with the Diwali light decoration home guide so that it looks inviting and festive.
Also Read: Vastu Tips to Keep in Mind While Buying a House in 2022
1. The traditional magic of Diya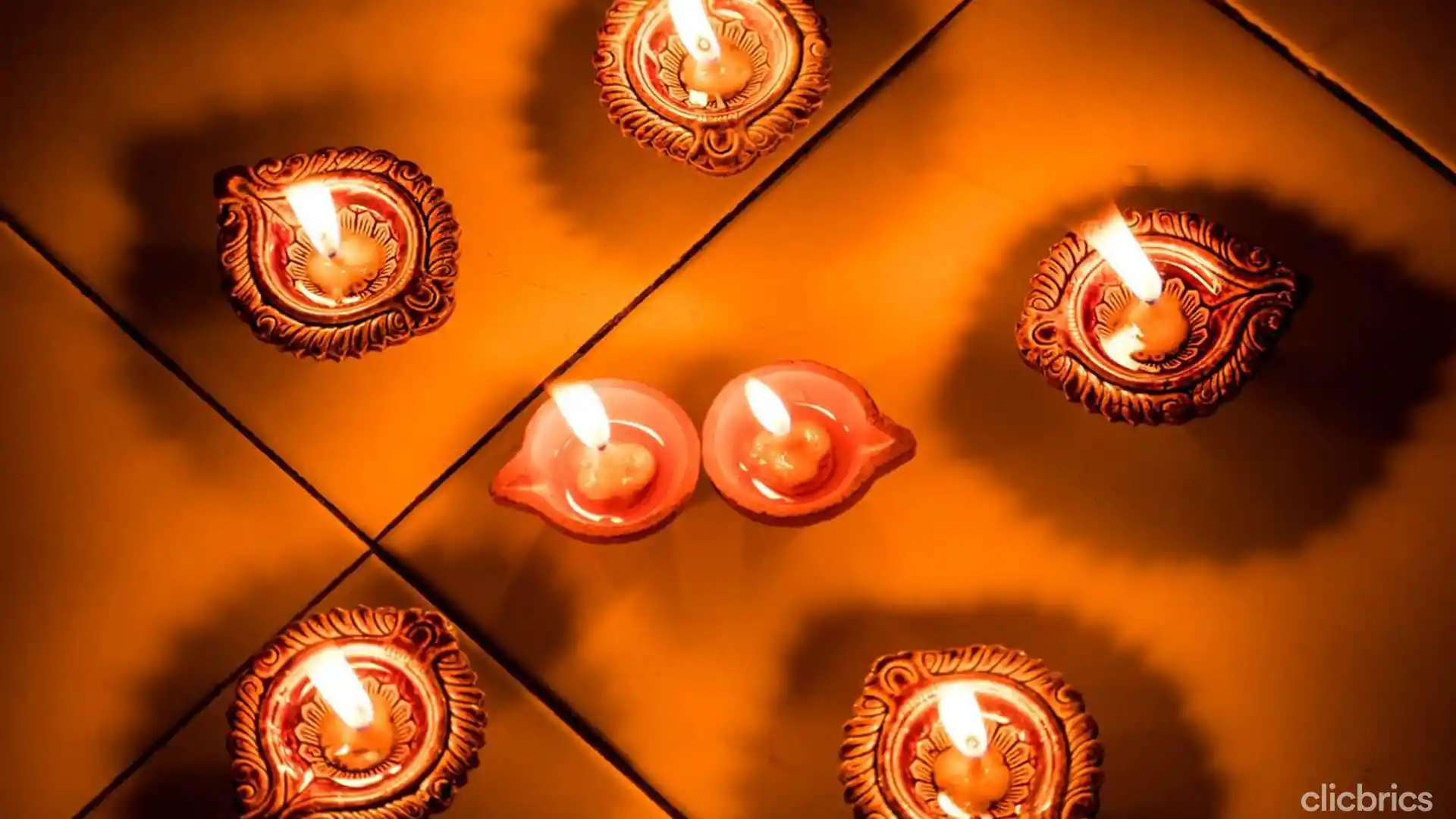 If you are looking for Diwali light decoration home ideas, you surely can't miss Diyas! The classic diyas in clay pots add warmth to every corner of your house. It is said that one can't complete Diwali without a simple Diya decoration at home or office. 
There is a profusion of options for diyas available in the market during Diwali. You can add a twist to your Diwali lighting decorations at home! Wonder how? You can decorate a Diwali Diya using acrylic paint and brushes. Although you will find many decorating ideas online, your real work should be its placement. You should not place lit diyas near upholstered furniture or curtains, as they have a tendency to catch fire easily. But in case, you completely wish to transform your home into making it more appealing, then you might wanna give it a read to these Top Home Decor Trends To Make Your home look appealing in 2022. 
2. Use diya to enhance your rangoli for diwali lighting decoration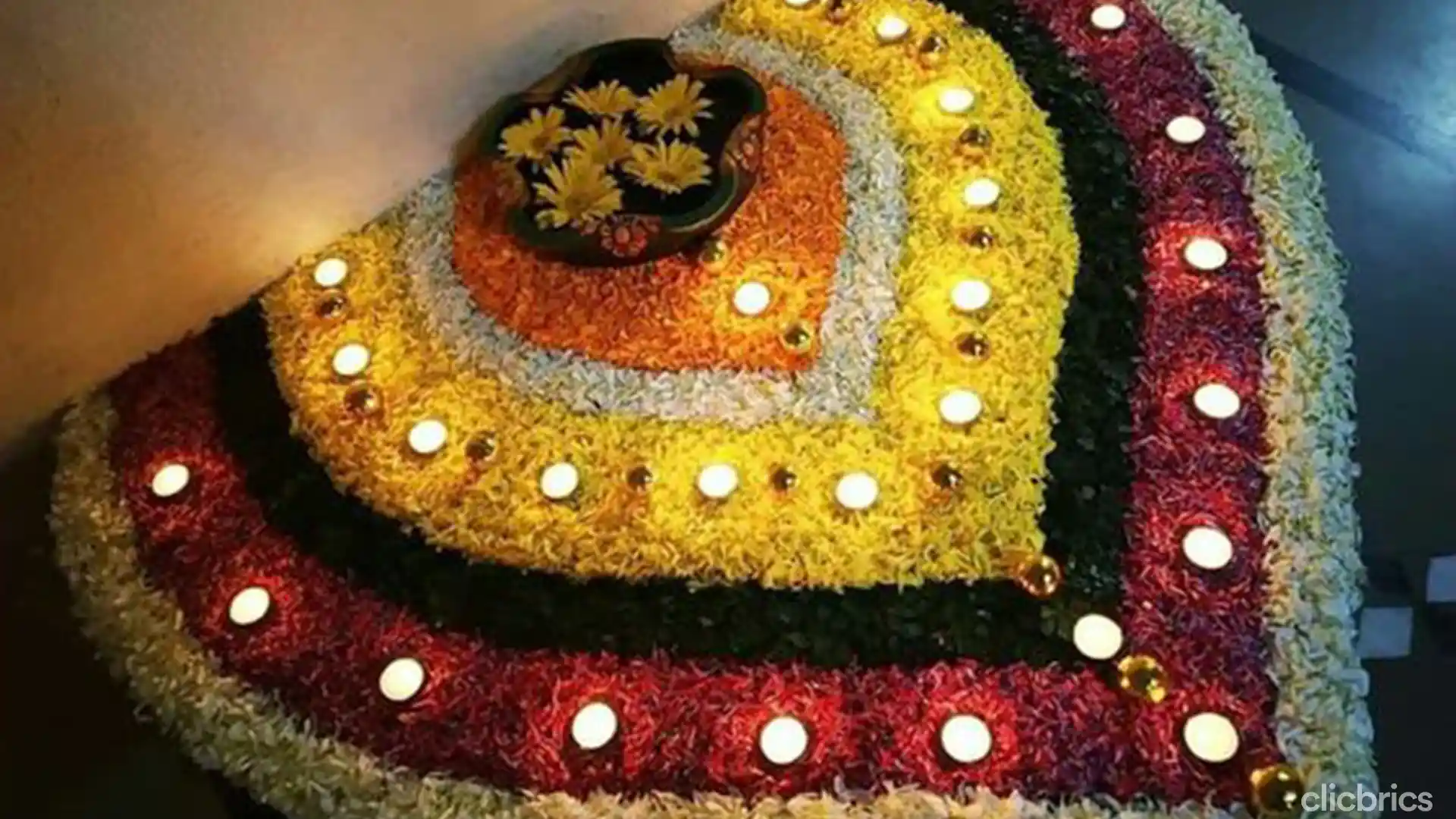 Rangolis are the most traditional home decoration technique in India. Making rangolis on Diwali is said to bring good luck. Even the most uncomplicated rangoli can quickly transform the space. If you are looking for simple Diya decoration ideas, you can take the help of rangolis by placing diyas on the outer rim of the rangoli or by giving it a centre alignment. 
Alternatively, to maximise the impact of your Diwali Diya decoration at home, try creating a rangoli with a floral design and adding lit diyas in the centre.
Also Read: Bhumi Poojan Muhurat 2022
3. Use seashells to make candles for Diwali lighting decoration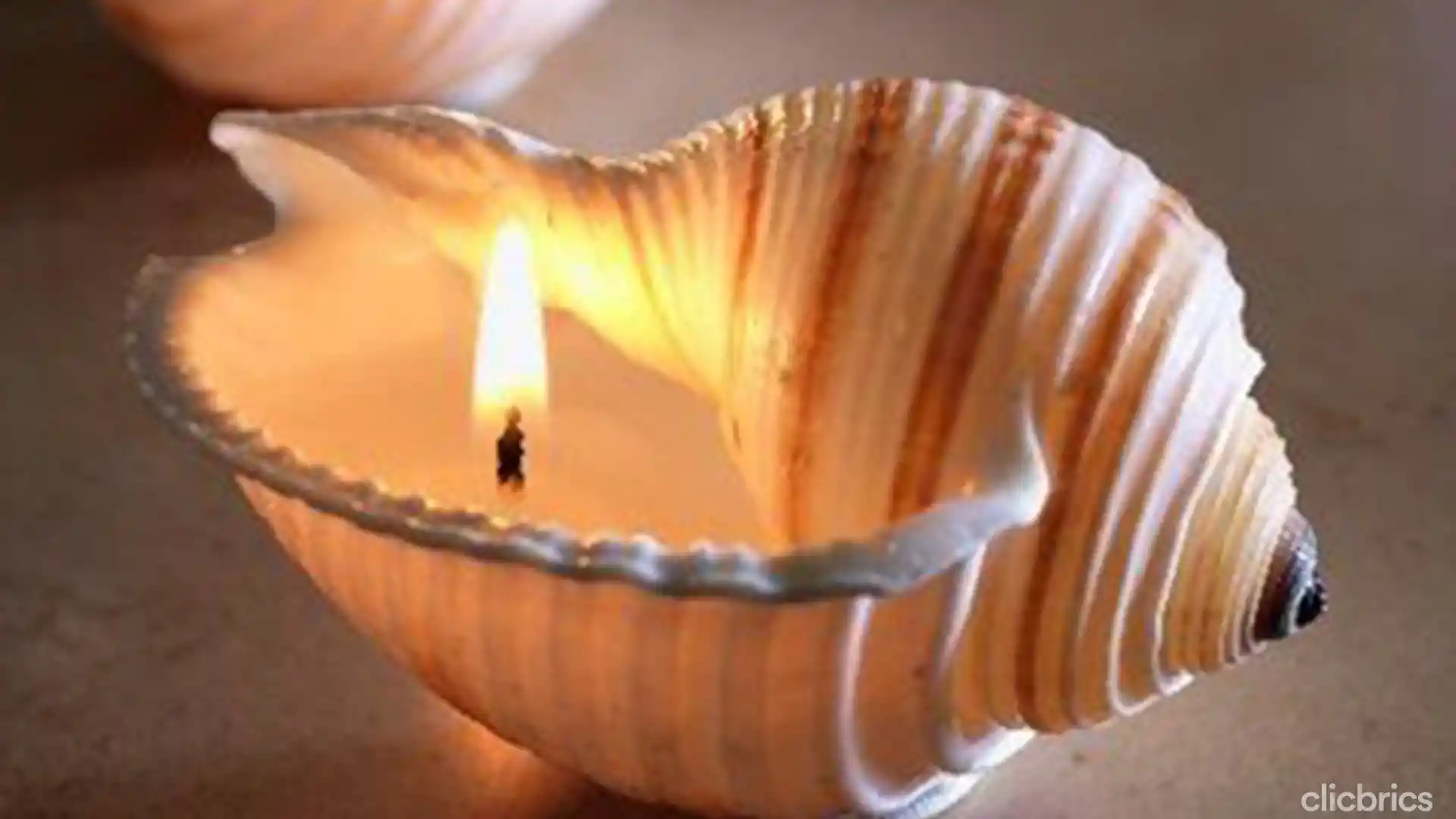 If you are looking for an idea for Diwali light decoration outside your home, you can do one thing—stack up the seashells. If you have managed to find a large shell with a flat bottom, all you have to do is pour some melted wax into it, and you will have a lovely candle for yourself for Diwali 2022. Also, you need to design your pooja room during the Diwali days carefully, so for that give it a read to these Top 7 Pooja Room Vastu Tips To Consider for a Blissful Home
4. Use lanterns for Diwali lighting decoration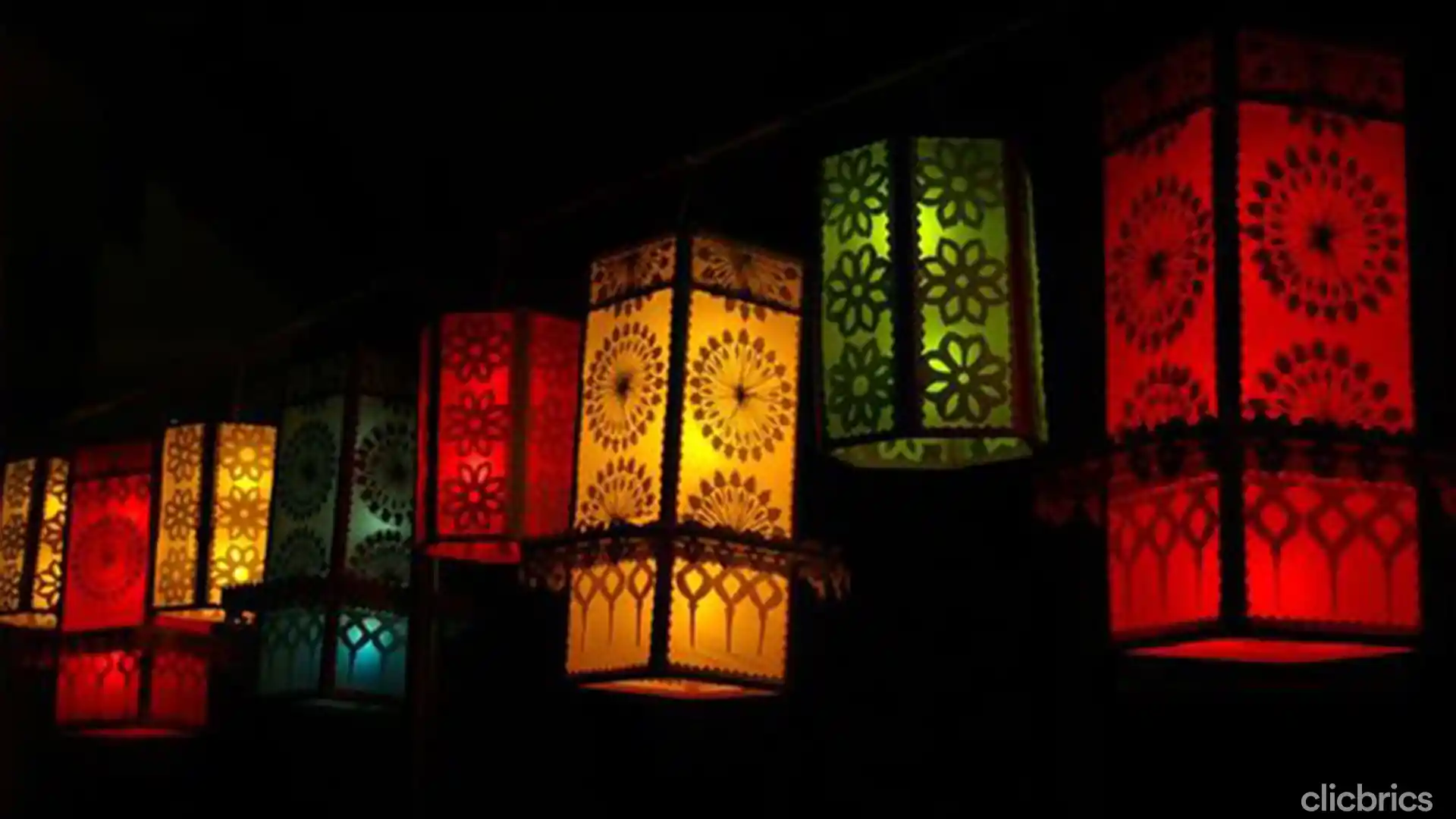 Consider how wonderful your Diwali party would be if your Diwali light decorations were dreamy. Crazy, right? Of course, decoration plays an essential role if you are having a party, especially at the time of the festival. If you want your Diwali lighting decoration to steal the show, all you need is a neatly decorated lantern of different shades so that it can bring a vibrant effect to the room and place diyas in them. This easy and beautiful Diya decoration trick will light up your place and make your space look more elegant. Solely focusing on home decoration and leaving walls behind is just not fair! So, try these irresistible colour combinations for your bedroom walls this Diwali! 
5. Give a makeover to a boring table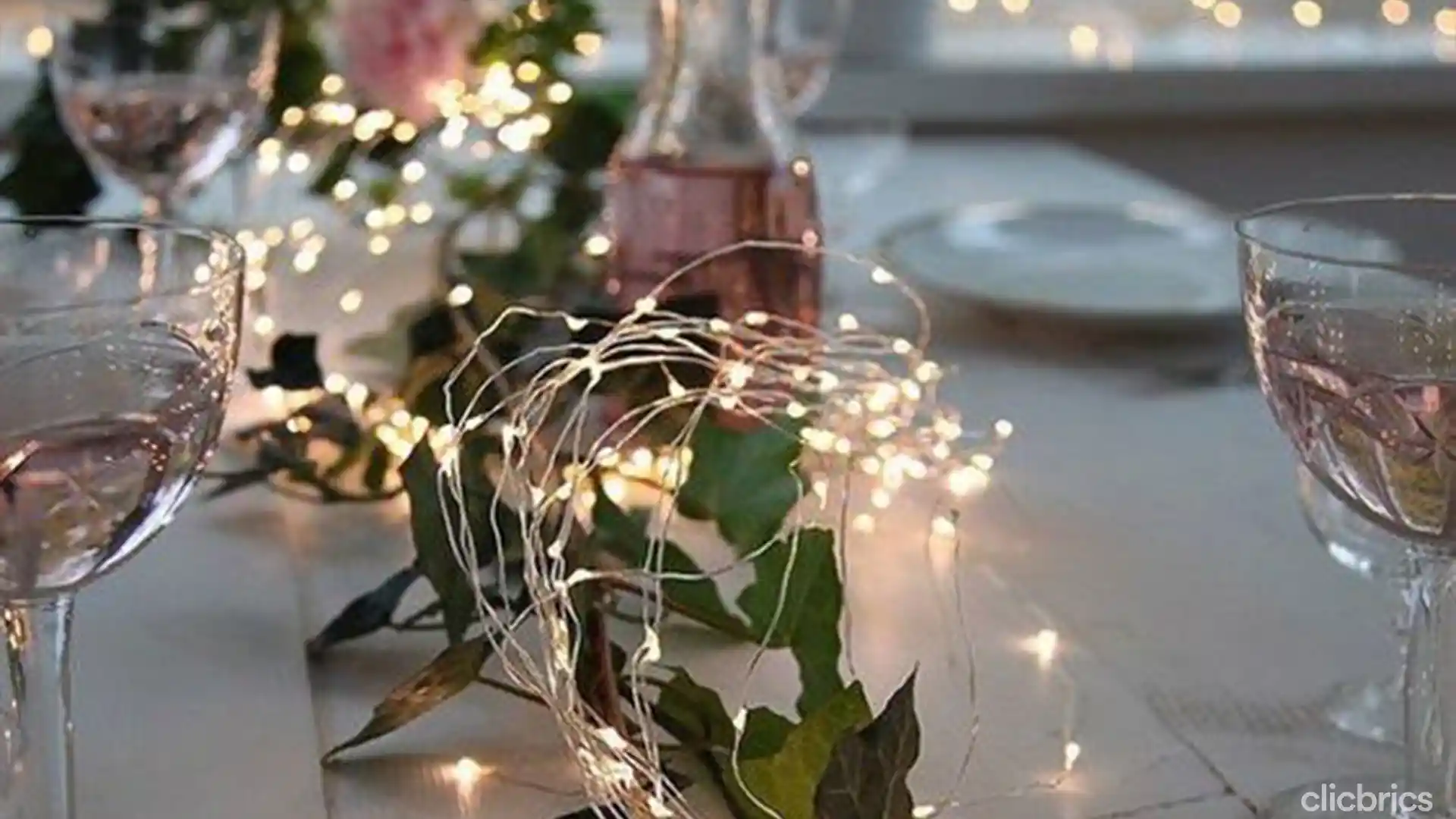 If you have a plain and boring side table, Diwali is the perfect time to spruce it up. Use some of your easy Diya decoration ideas at home by placing a bowl on the table and filling it with beautiful candles and oil lamps. You can place medium-sized diyas on the lantern and place them on the coffee table. These stunning Diwali lighting decoration tricks will not take a lot of time. 
Also Read: 10 cleaning hacks you wish you knew earlier
6. Use floating diyas and candles for Diwali light decoration outside the home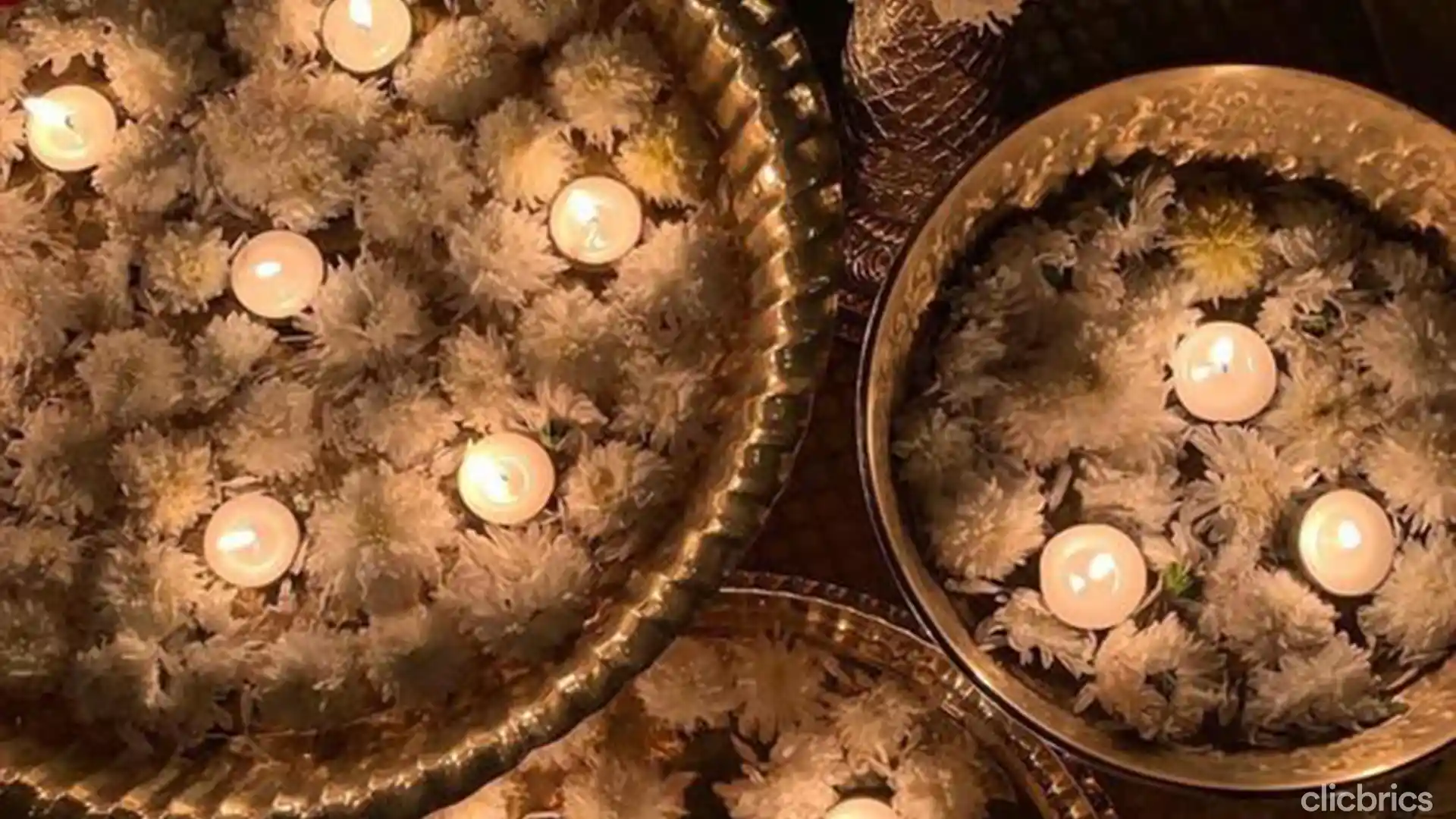 If you are seeking the best idea for Diwali light decoration outside your home, you could try floating diyas and candles in a large bowl full of water with rose petals. So, instead of just using LED string lights to decorate your outdoor space, you can also use beautiful bowls filled with lights.

7. Use tall, floor-standing diyas for Diwali lighting decoration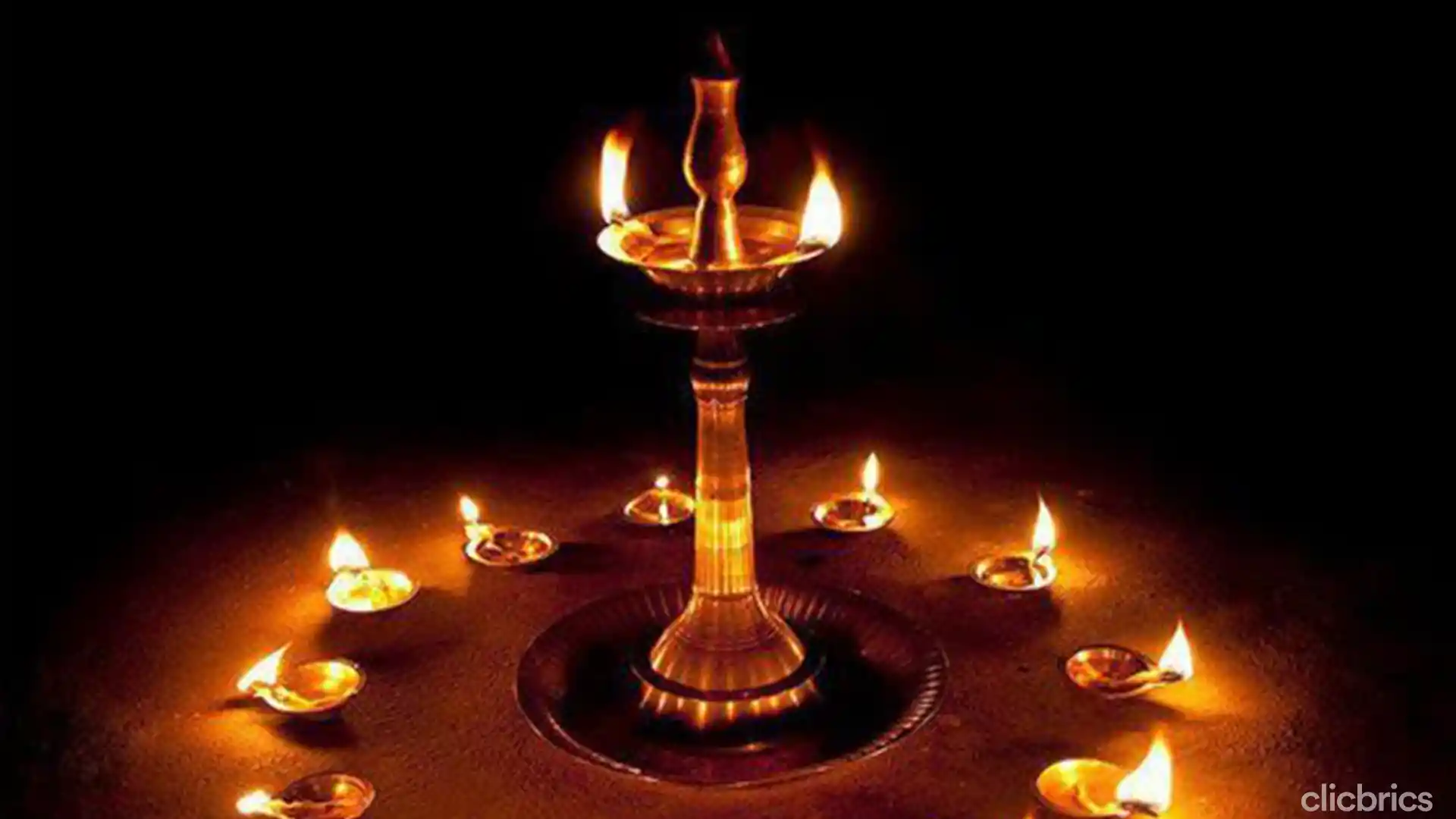 Simple diya decoration ideas come into existence when you work smart. You must have seen tall floor-standing diyas at temples. It would be best if you used the same inspiration for your home. Place two tall, floor-standing diyas at the entrance of your home or at the entrance of your puja room. They are attractive, and they do not cost much. Also, never place it in an area with a lot of footfalls so that no one trips on it. 
Also read: Ideas for Ganpati Decoration at Home in 2022-|With Images|
8. Use fairy lights for Diwali lighting decoration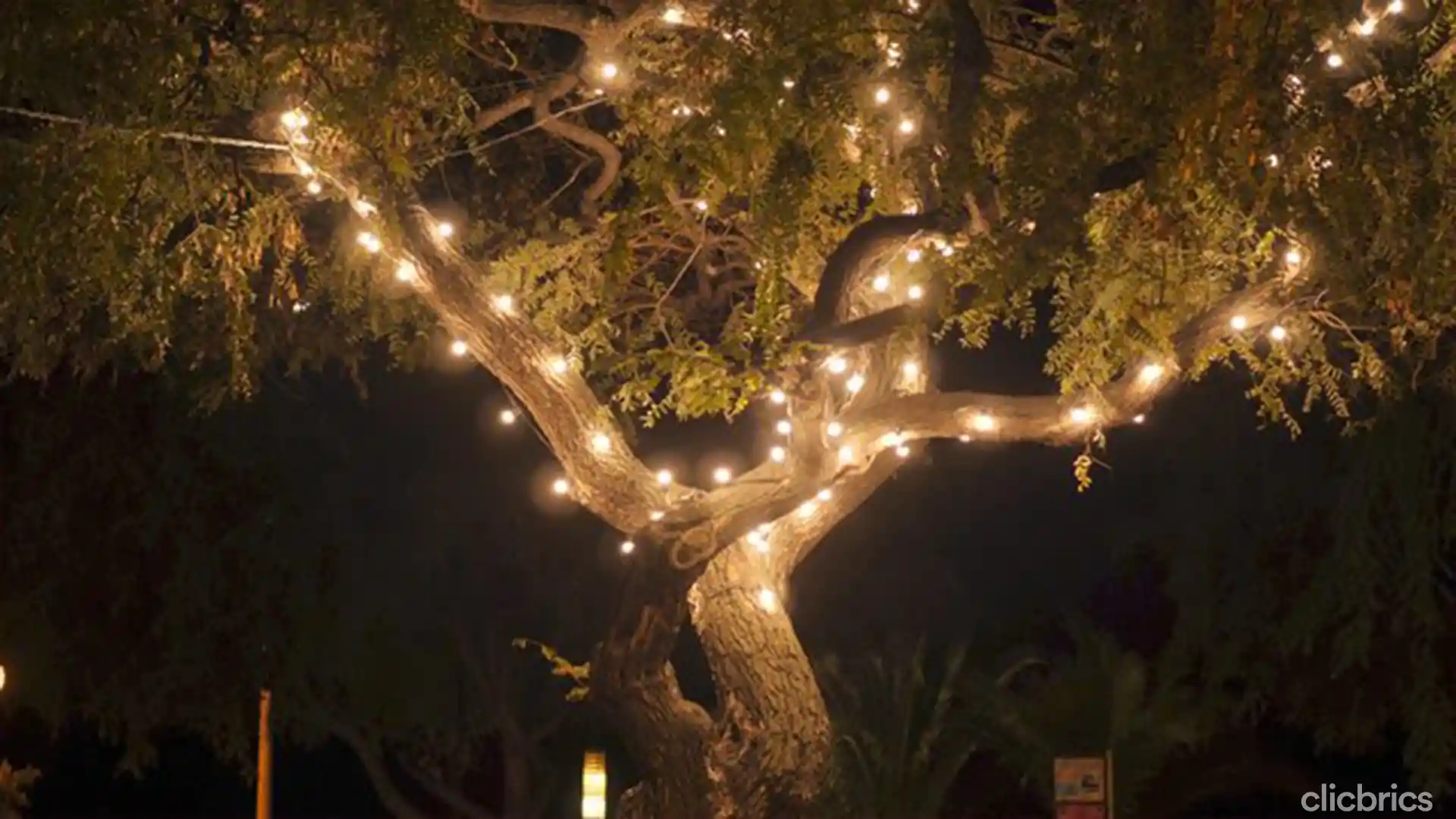 Without fairy lights, any occasion, not just Diwali, is incomplete. LED bulbs can be strung in various colours as a Diwali lighting decoration at home. It will create a wonderful, quirky atmosphere. Especially if you have a garden, you can decorate trees by draping fairy lights. You can also use LED coloured fairy lights indoors and hang them around curtain rods to brighten up your home for Diwali 2022.
Also Read:  Navratri Decoration Ideas

Diwali lighting decoration 
We really believe that reading about these breathtaking and fantastic Diwali lighting decorating ideas was worthwhile and that you learned helpful knowledge. 
It's that time of year again when you bring your loved ones over, enjoy a few laughs, and fill your surroundings with uplifting energy. Therefore, it is essential to have a suitable Diwali lighting decoration at home. There is no reason to wait any longer. Start implementing these Diwali light decoration home ideas as soon as possible!