No other place in the world can make you happy as your home does but if you keep bumping into furniture whenever you move from one space to another, the same happy place can turn into an annoying one. The choice of furniture matters a lot to maintaining your comfort at home. Hence, pay heed to some space-saving furniture and avoid clutter.
1. Stash your tables to save space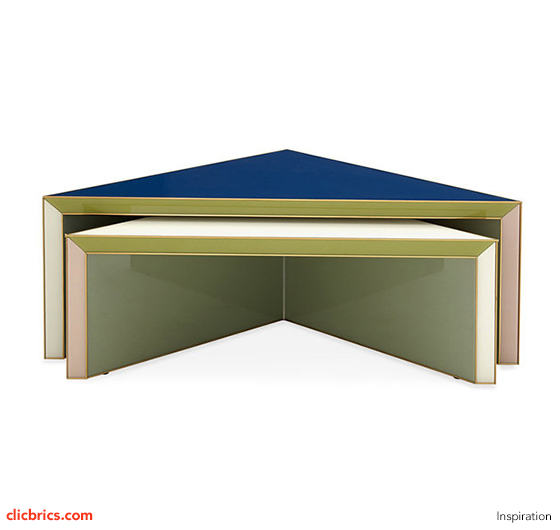 In small homes, keeping different types of tables is not practical as they occupy a lot of space. Be it tables, chairs, or stools, better opt for the ones that come in a set with varying sizes so that you can stash them in one corner when not in use. By doing so, the room will feel light, clean, and organized.
2. Conceal the clutter with a storage staircase

One of the clever hacks to hide clutter at home is by utilizing the sides of a staircase to build storage. Creating this type of furniture in the form of small boxes also gives a different kind of flavor to your home decor. By hiding items in the storage, you protect them from dust and it also becomes easier to find if things are kept in a proper place.​
Also Read: Interior Design Ideas For Home
3. A murphy bed - An incredible piece of furniture to save space!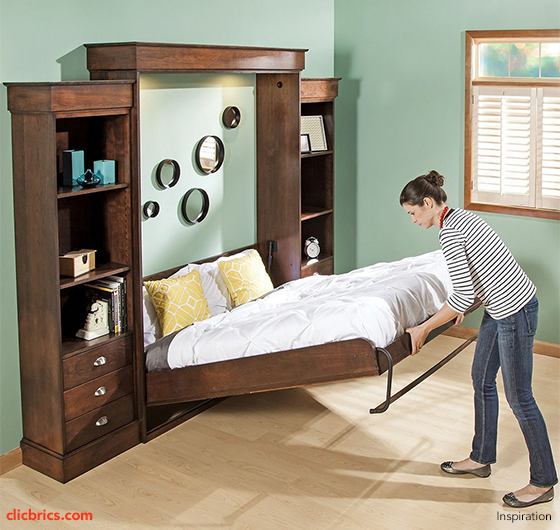 A murphy bed has come quite a long way in terms of its popularity, functionality, and space-saving features. The bed folds up into a beautifully crafted cabinet during the daytime and a full bed at night. While the murphy bed is a smart investment for tiny apartments, big homes can equally benefit by keeping it as an extra bed when the guests arrive.
4. A dining table set with storage seats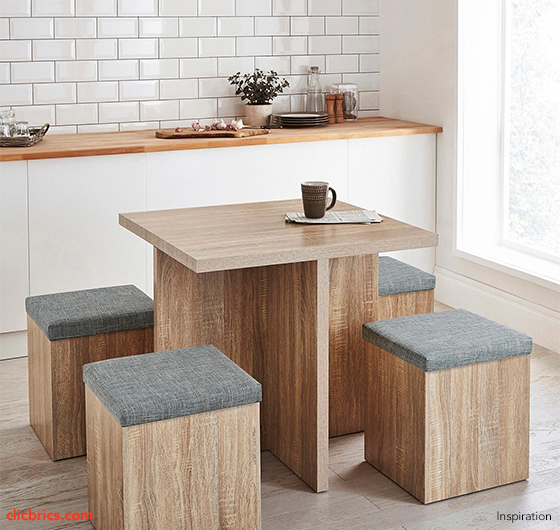 A dining table tends to take up a lot of space. So, you need to act smart while choosing the seating. The one shown in the image accommodates four people that have Ottoman-styled seats. They perfectly hide under the table and have a storage facility to give you more benefits.
Also Read: Modern Wardrobe Design