In any house, the living room is an ideal place where you want to sit and relax after a long hectic day. This room is the place which present design challenges and the setting of the room call for attention. Even if you have ample space, it can be tricky to figure out what setting would work best for your living room. 
One-wall seating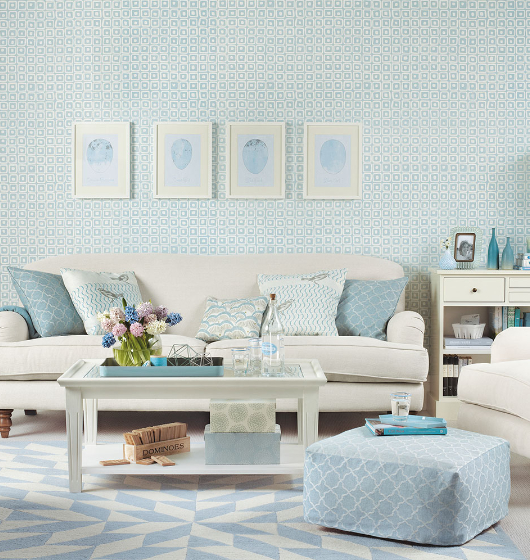 Usually, most of the homes have a television in the living room, so placing a sofa here makes a comfortable viewing spot. While this three-seater sofa with an array of matching cushions is framed against this light color wall that lends depth to space, makes the most comfortable seating arrangement.
L-shaped layout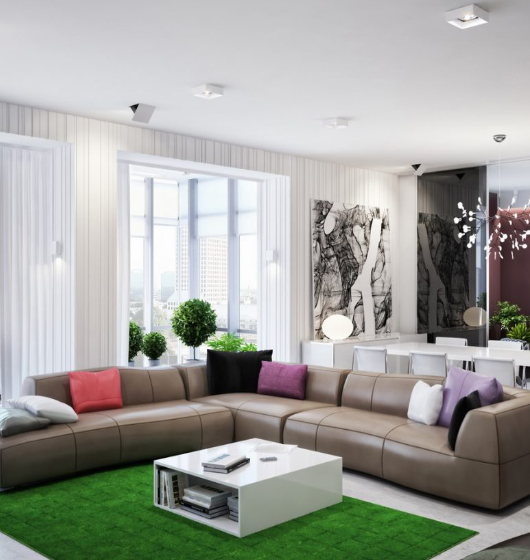 If you want to create a first impression of your home, then L-shaped seating format like this one can be a great idea. The arrangement of seating here has a sense of intimacy which is combined with openness, favourable to easy conversations. This living room combines the L-shaped mainstay with central mini table enhance the look of the living room.
U-shaped layout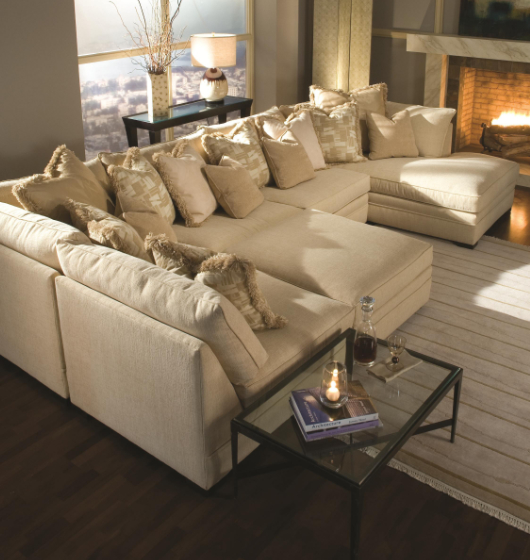 In the U-shaped layout, a sofa or bench can occupy three sides of a rectangle. This type of seating style offers ample seating and creates a comfortable space for an intimate conversation corner. This elegant U shaped couch with decorative cushions crafts a picture of pure comfort. 
Floor seating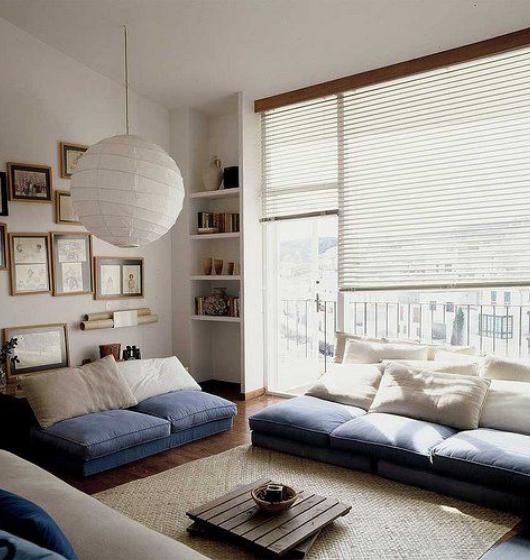 You can eliminate eye-level barriers with such type of seating so that you can create the illusion of a larger living space. This room uses low seating to create a wall-lined arrangement and sofas make you feel comfier than anything else. Here in this room, all the seating arrangements are built to the same height and it allows sunlight to fill the room.

Flanked Layout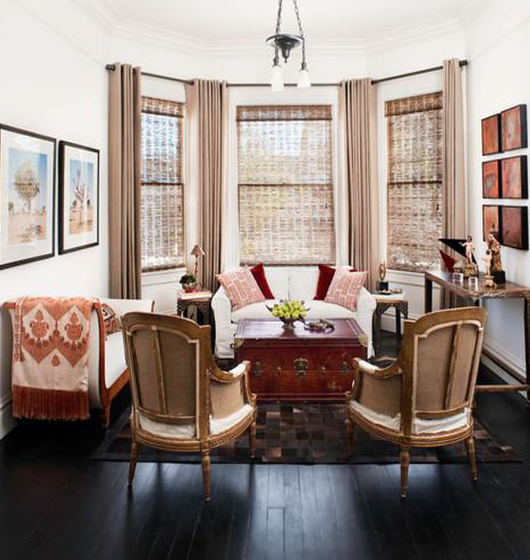 A central sofa in front of the bay window flanked by bulky armchairs can be a good way to add seating space to a living room. Look for small couch, love seats or chairs that can work for your living room. In this room, a pair of armchairs opposite the sofa, with a coffee table in between, takes full advantage of that space.
Armchair seating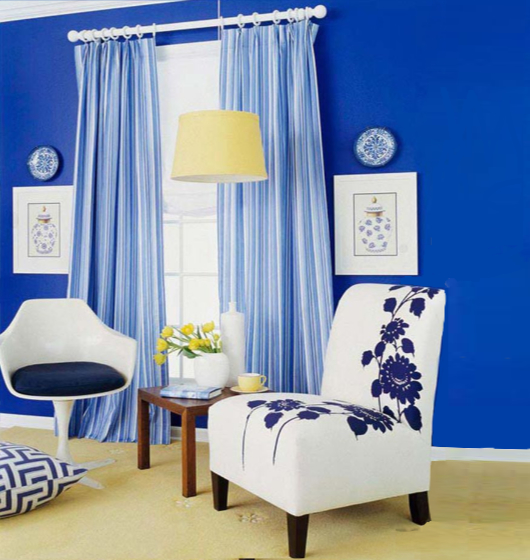 Choose furniture according to space in your living room. Deck your room with a small scale of an armchair with the Parsons table. The armless chair is heavier, but the lines and shape of chair won't make a little space feel crowded.
Parallel layout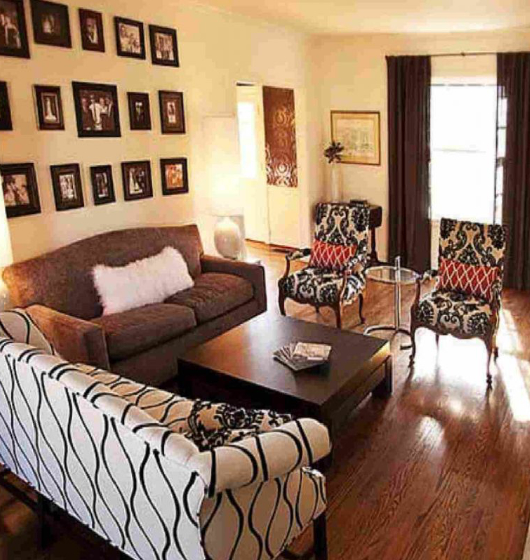 Consider the parallel layout for entertaining and hosting purpose as it ensures that each seated person has equal visibility to everyone present in the room. This room has sofa rules on one side and a pair of armchair command the other