Table of Contents
A door is more than just a piece of wood or metal. It usually serves two functions: to provide safety and security and to improve aesthetics. By installing a suitable safety door design, you can seamlessly combine both!
If you are looking for an ideal safety door design for your home, you have come to the right place. Let's walk you through some of the strongest and sturdiest safety door designs for your home.
1. Metal Safety Door Design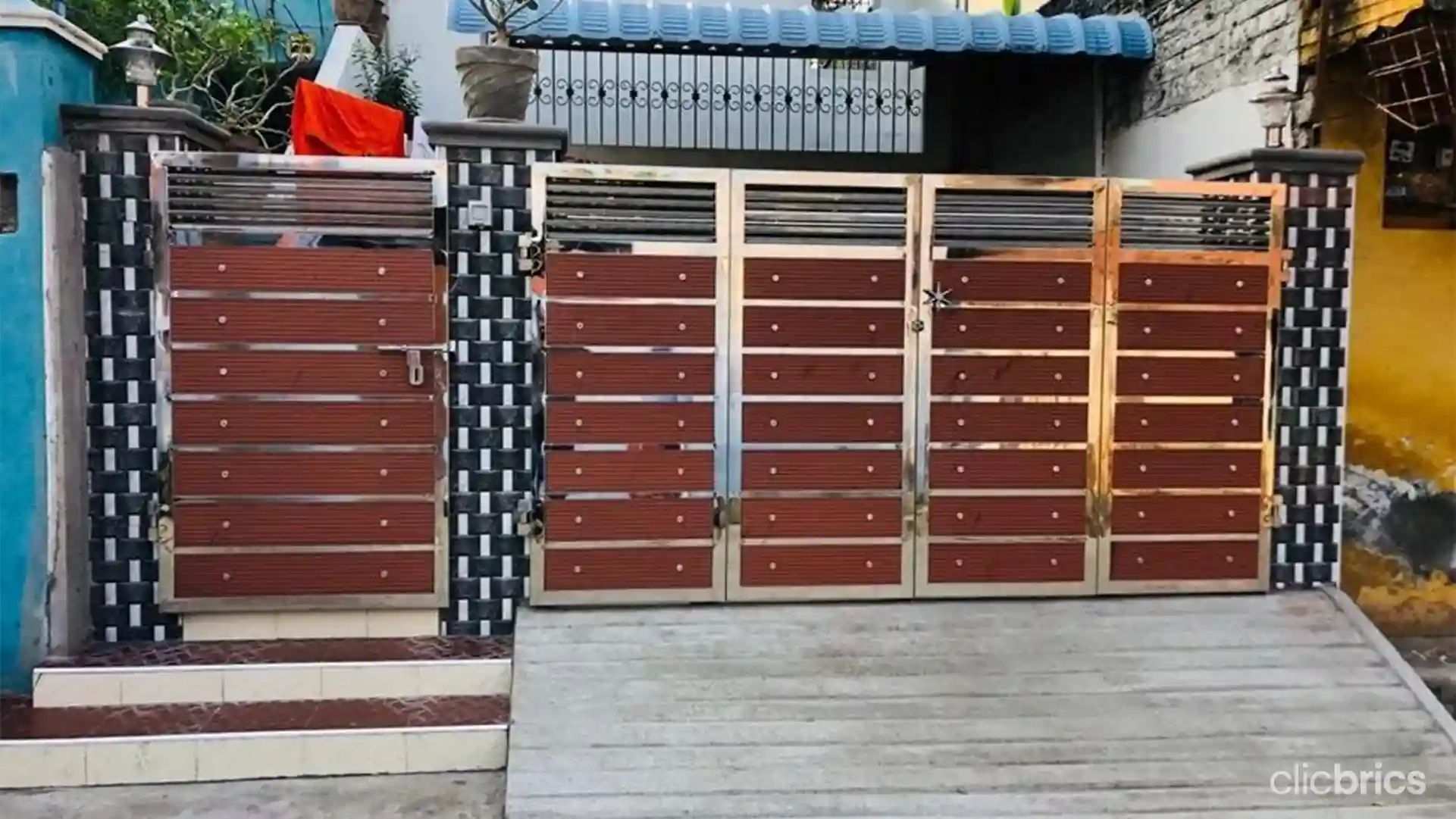 A metal safety door design at your home's entrance will prevent unwanted intrusions. Metal is hard to break, so using it as the first layer will provide your home with good security. 
The metal safety door grill designs offer visibility, and the space between them can be used to receive letters or small packages.
2. Mild Safety Door Design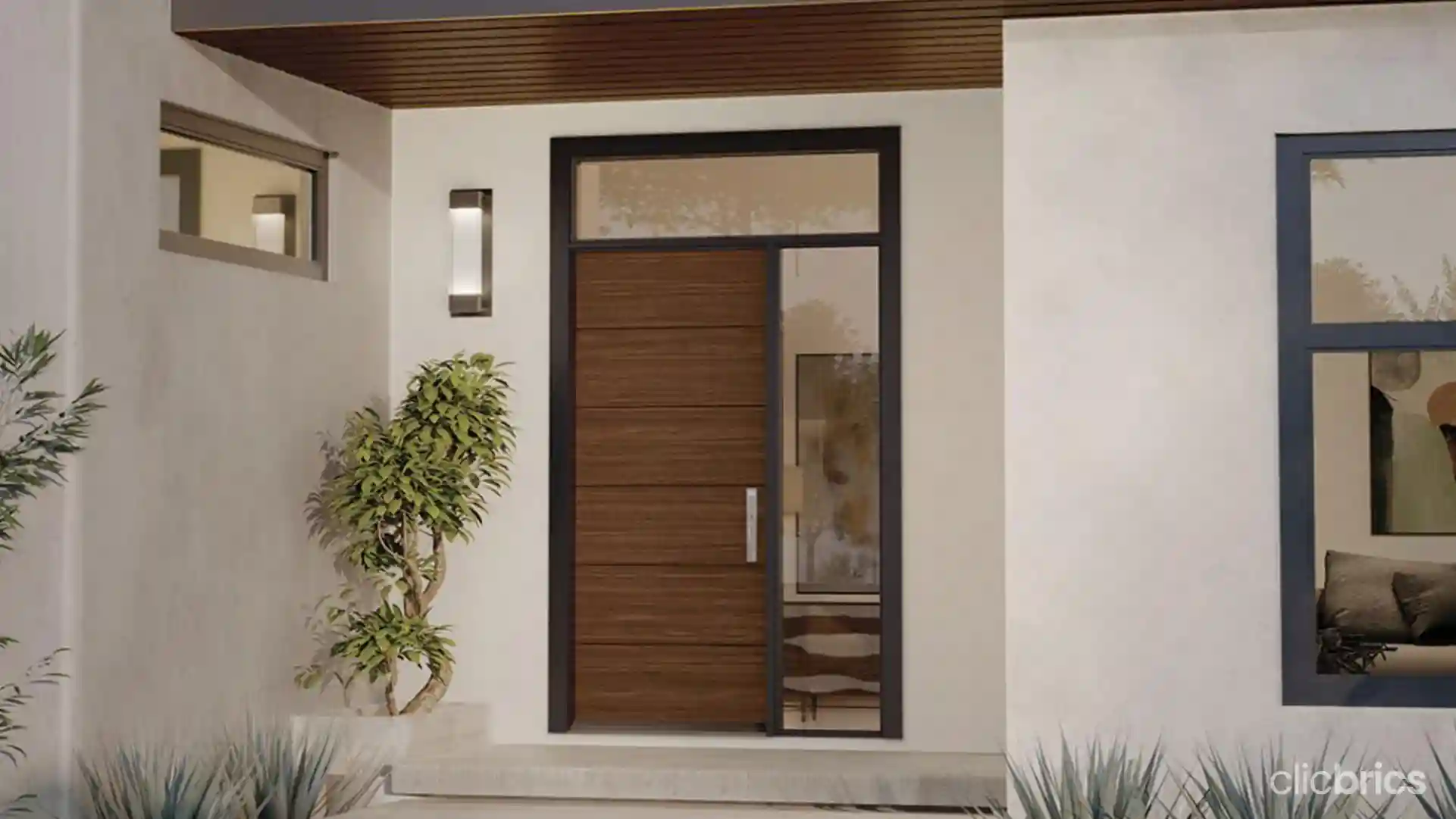 Mild Safety or MS safety door grill design is corrosion-resistant and highly durable. They provide vital security and protection. The surface is powder coated to resist fire. 
Installing such a safety door design will give you the most significant benefit of spending less on maintenance and can be customised in different patterns and sizes to cater to your specific needs.  
3. Iron-Made Grills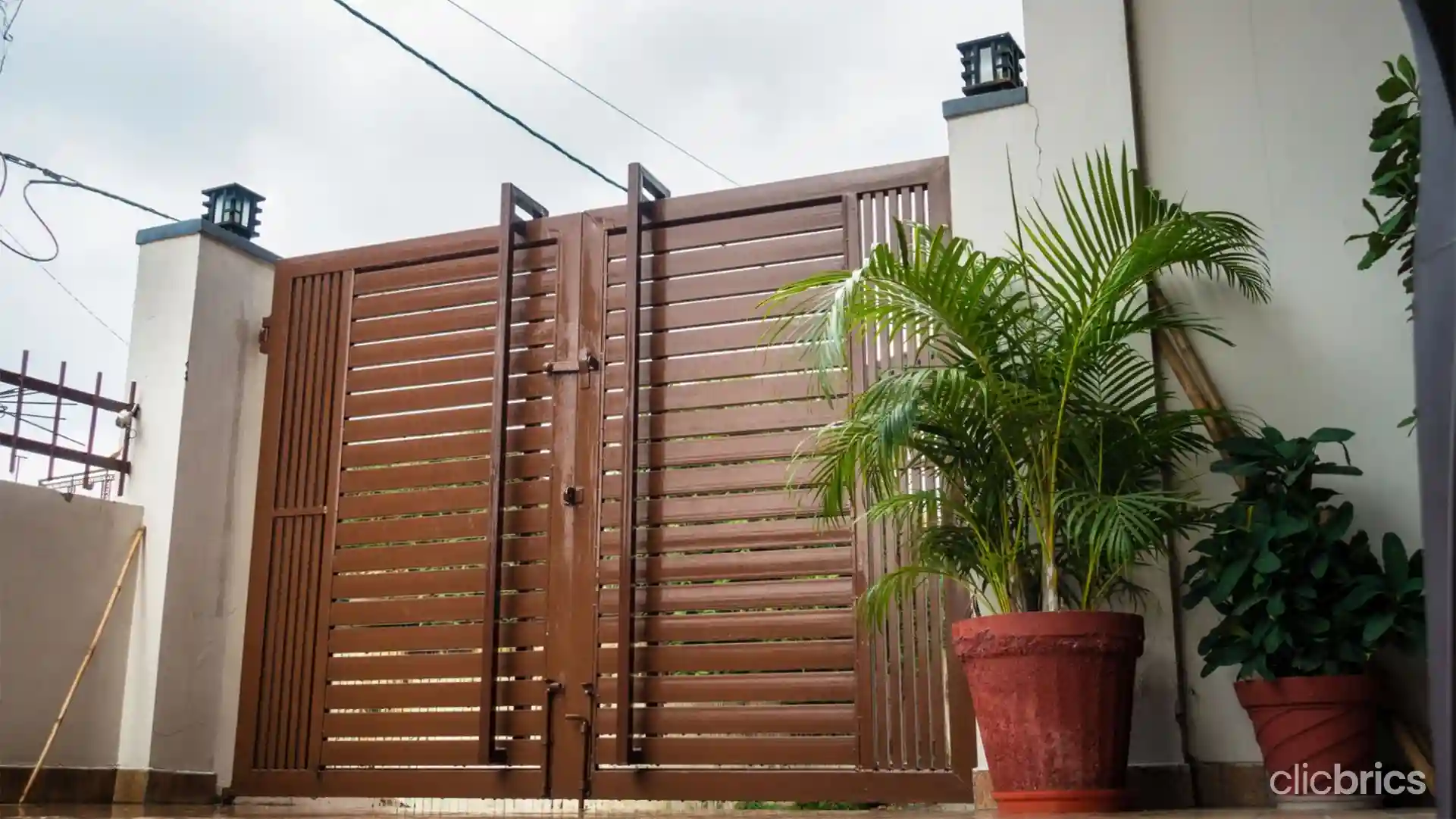 There is no doubt that iron-made grills provide your home a great and secure environment. Based on your preferences and the size of the access point, a custom safety door design (iron-made) can be installed in your home.  
Also Read: 10 Main Door Design Ideas For Indian Homes |With Images|
4. Metal Collapsible Gates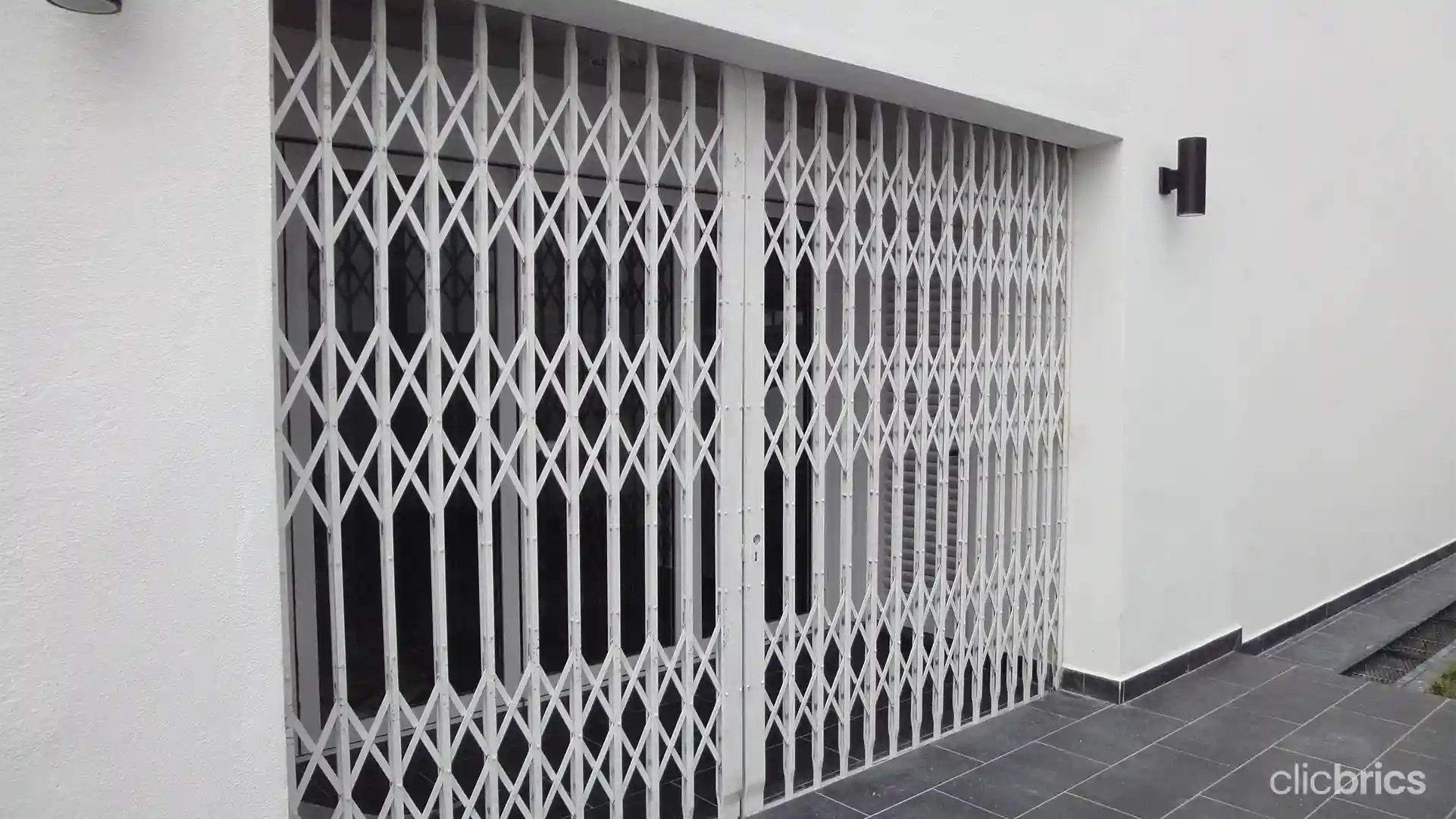 In India, metal collapsible gates have been used as primary security grills for decades. Though they are light in weight, they are tough to melt. If you wish to install such a safety door grill design for your home or office, you can easily find them in the market at reasonable rates.  
5. Modern Safety Door Design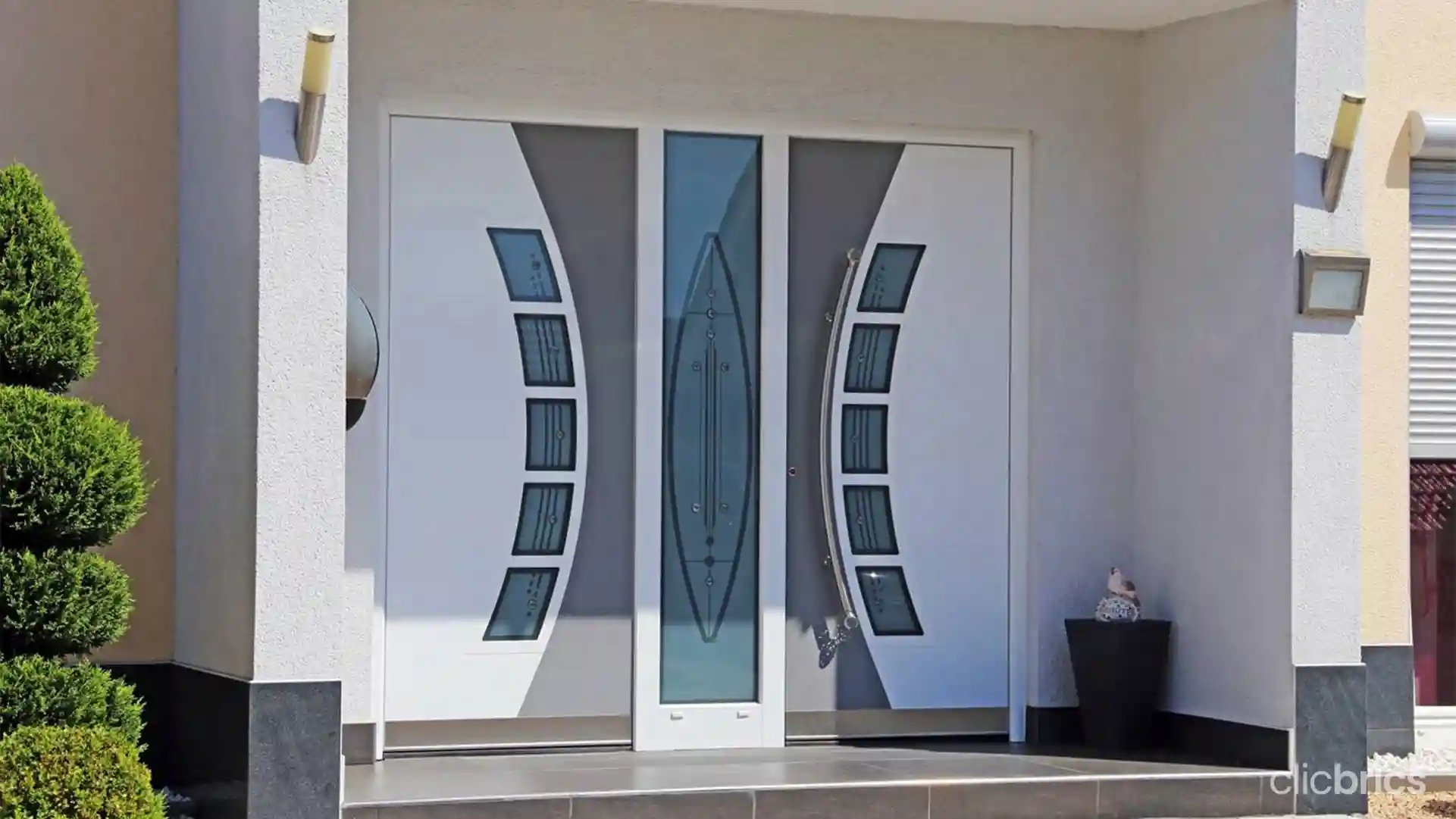 Installing a modern safety door design increases the aesthetic value of your home. Such door designs are built to give your entrance a lavish look. 
If you want a contemporary look for your entrance while keeping security in mind, you can install a decorative safety door design in any shape, colour, and size as per your requirement.
6. Stainless Steel Safety Door Design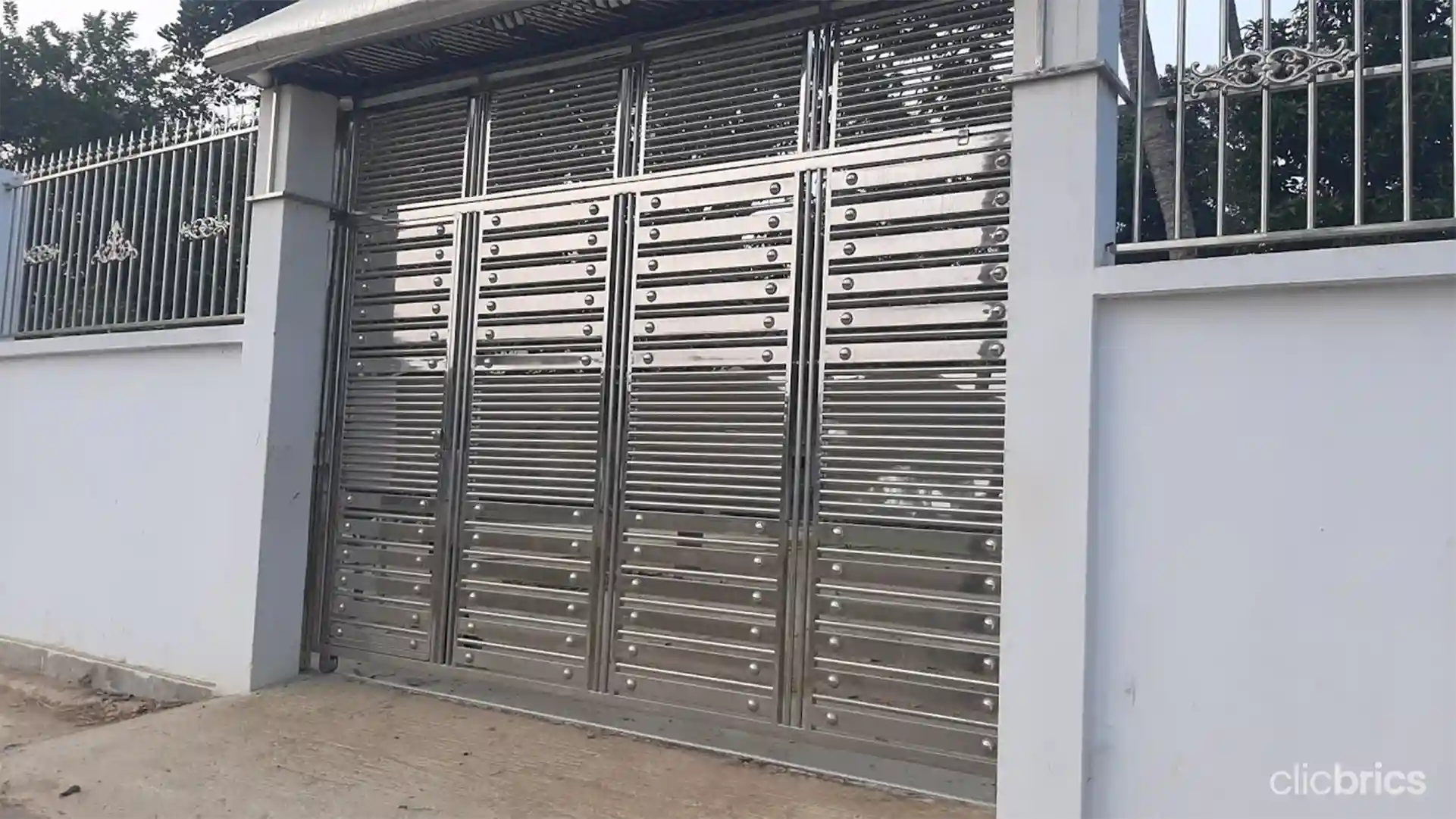 Stainless steel is the solution if you are searching for a safety grill gate design for the main door that requires less maintenance. Its smooth surface will be easy to clean, and the powder coating will protect the door from any weather damage.  
Also Read: Top 13 Main Entrance Door Design Ideas That Will Impress Your Guests
7. Steel Jali Safety Door Design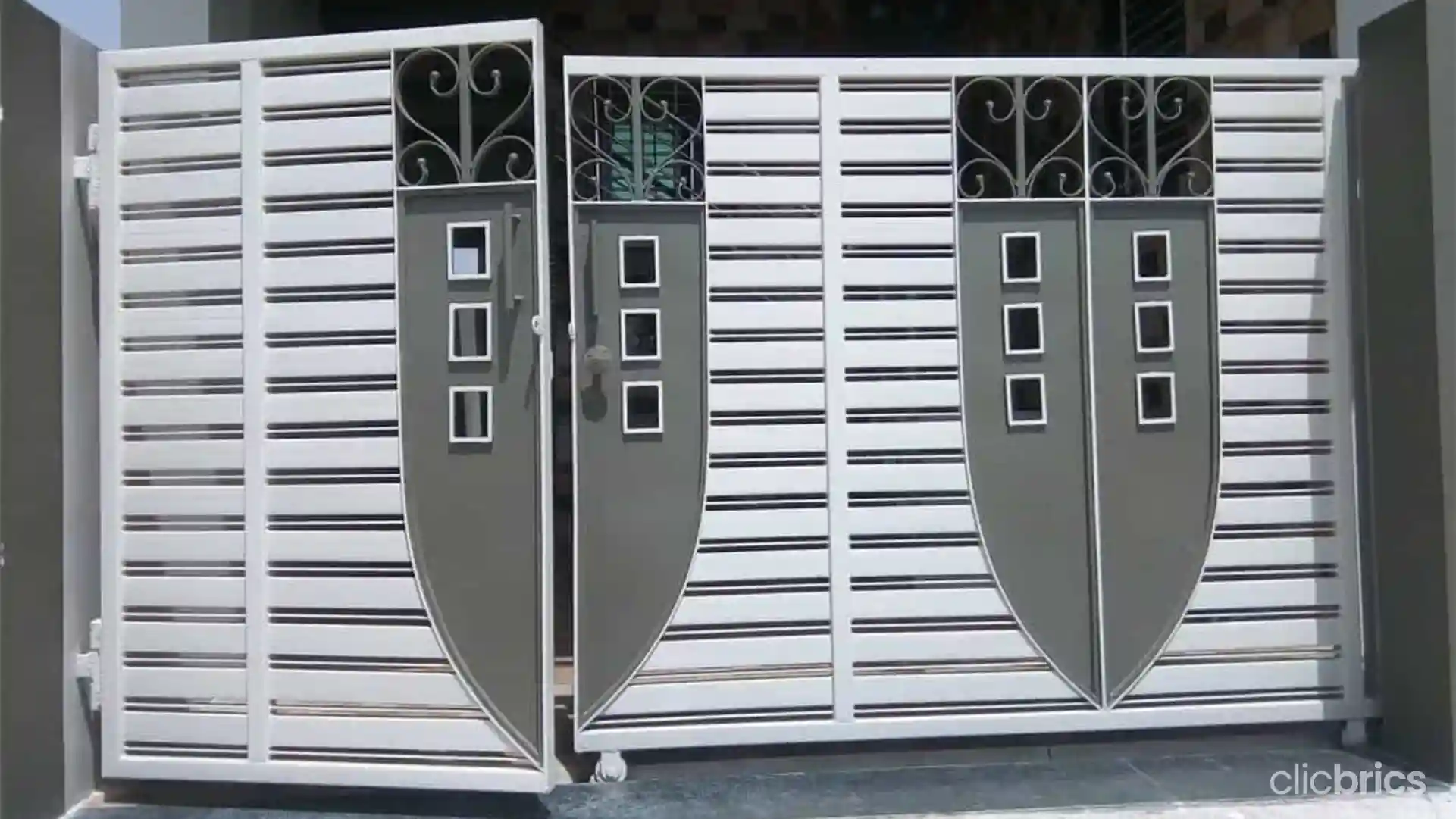 Earlier jali doors used to give a resemblance to prison but not anymore. But today, the steel jali safety door grill design serves a dual purpose, i.e., improving aesthetics and securing your property. 
The frame of such doors is made of sturdy teak wood, and the inner grill comprises solid metal. 
8. Plywood Simple Safety Door Design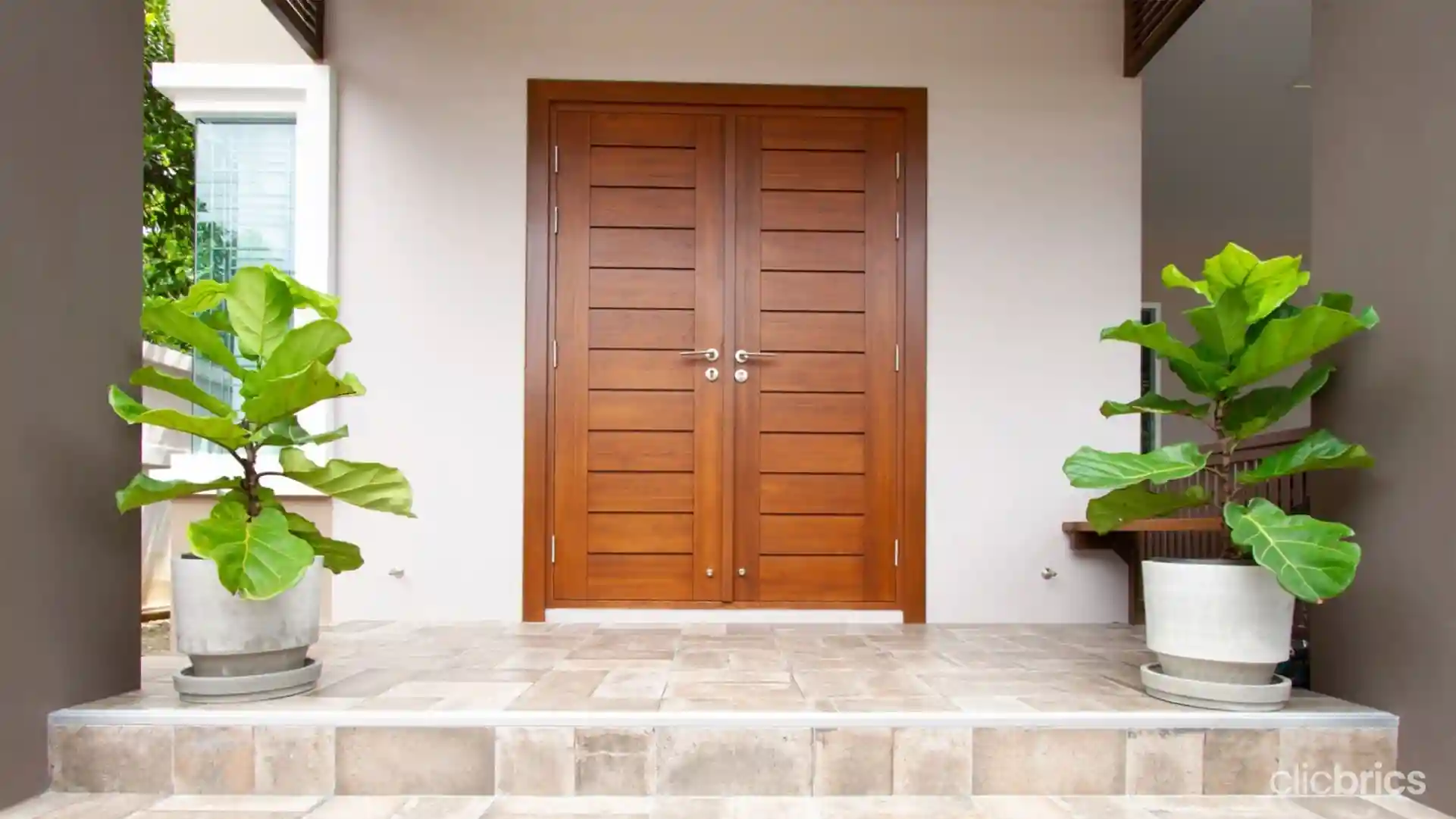 If you are looking for affordable main door grill designs that serve your purpose, then installing a plywood safety door design is a perfect choice. 
This type of wooden safety door design provides an impressive entry. They have a narrow vent to house the metallic bar and furnish strength to the doors. 
If you already have a plywood door at home and want to ensure privacy and comfort, you can add a modern handle and an internal locking system.  
Also Read: 5 Trending Main Door Grill Designs for Flats
9. Batten Safety Door Design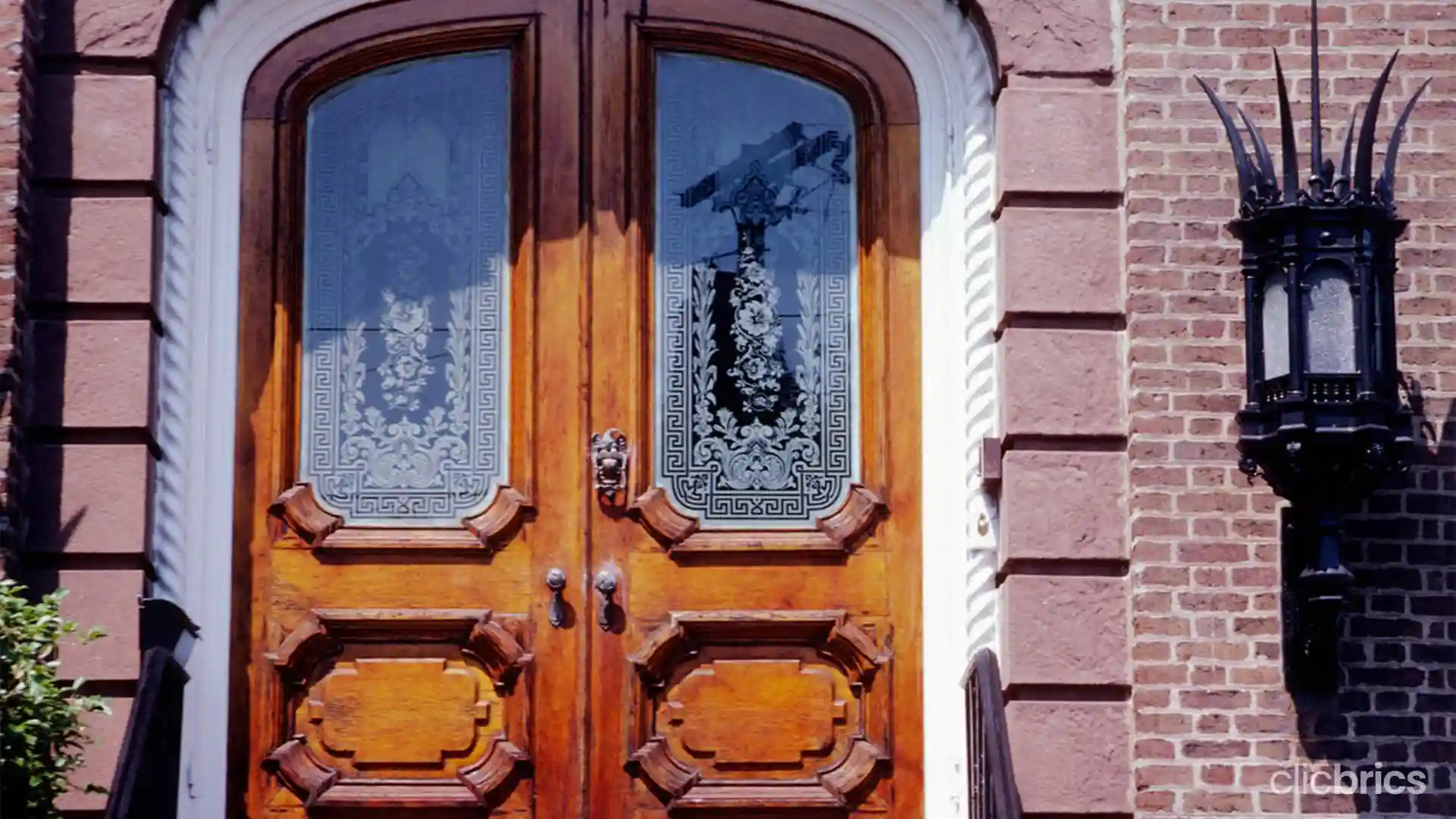 Looking for a metal safety door design that gives off a rustic, time-worn appearance? Well, then,  install vintage batten safety door designs for homes. 
Batten doors have the advantage of adding beauty and a refined rustic feel. You can also add heavy knockers for extra old-world charm. But you need to check all pieces are intact to ensure strength and durability.  
10. Panelled Safety Door Design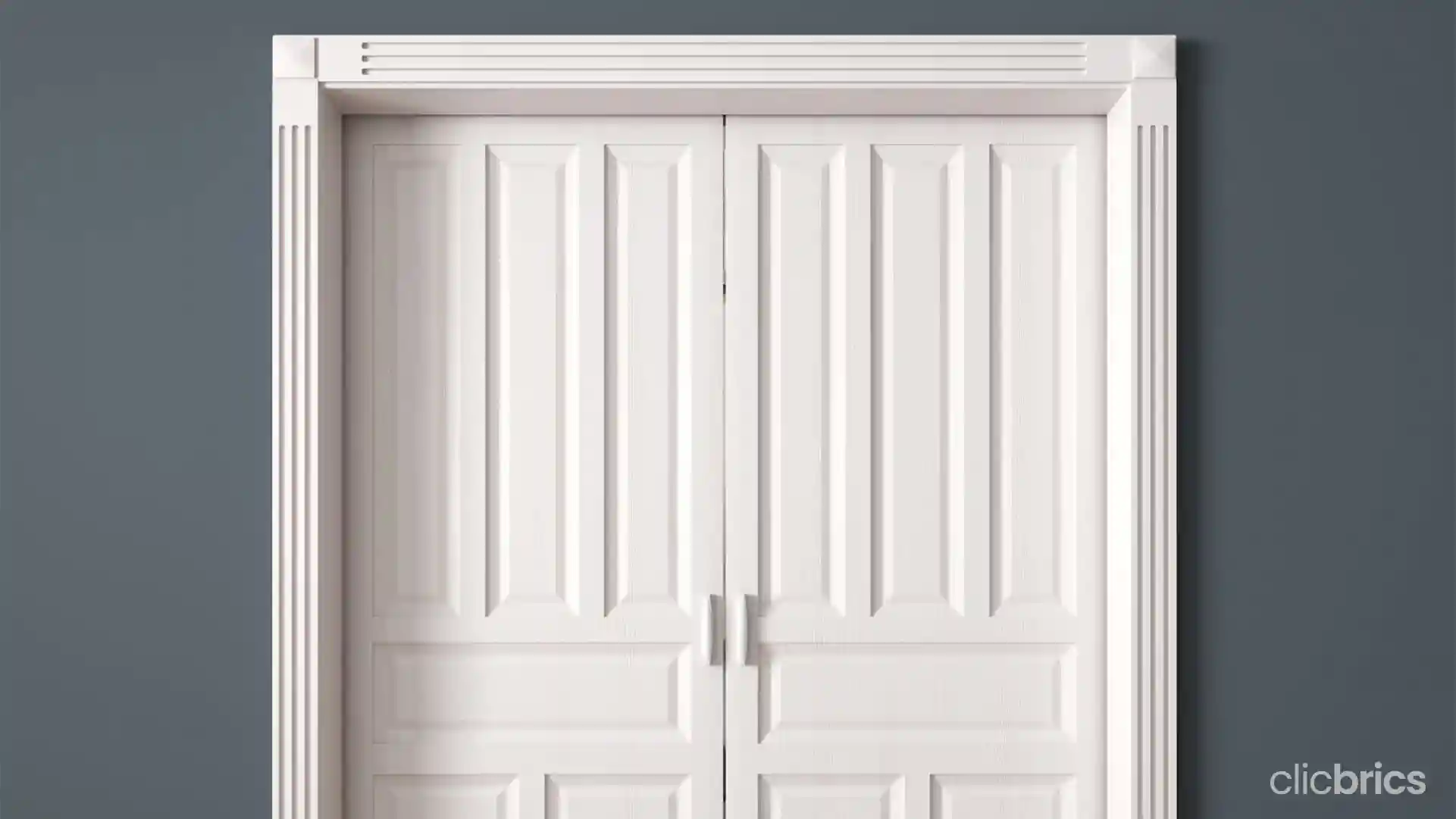 If you are looking for a wooden safety door design that gives your entrance a grand look, you cannot go past this design. The durability of a wooden panelled door and the strength of a metallic grill offers unparalleled security.
Suggested Read: Modern Doors Ideas For Your Home
Installing safety doors is a great way to put your mind at ease and stop stressing over security and visual appeal. Consider the above-mentioned safety door design ideas for your home and don't just go out and buy a door instantly.  First, understand your current security needs, the size of your entrance, and your budget. After considering all the factors, purchase a door that will boost the security and aesthetics of your space.