Table of Content:
Makar Sankranti is an auspicious Indian festival that marks a celebration of the winter solstice. And you know what doubles up its joy: a vibrant Makar Sankranti decoration!
The decoration, sesame sweets and kite flying - Makar Sankranti is a great time to sit with family, enjoy feasts, and fly kites.
Makar Sankranti Significance
Makar Sankranti is the first day when the Sun starts moving towards the North. Marking the end of the winter solstice, it is an auspicious occasion where everyone pays tribute and expresses gratitude towards the Sun. 
Notably, this year, Makar Sankranti is falling on 15th January 2023. 
Different parts of India refer to Makar Sankranti by various names like:

Sankranti in Andhra Pradesh and Telangana

Magh Bihu in Assam

Sakraat in Bihar

Sankrant in Goa

Uttarayan in Gujarat

Sakraant in Haryana

Uttrain/Attrain in Jammu

Suggi in Karnataka

Makar Sankrant in Maharashtra

Makara Sankranti in Odisha
If you are excited to try out some ideas for decorating your home, then explore these Makar Sankranti (bornahan) decoration ideas with us. 
Also Read: Have You Started Planning Your 2023 Already? 
1. Use Kites For Makar Sankranti Decoration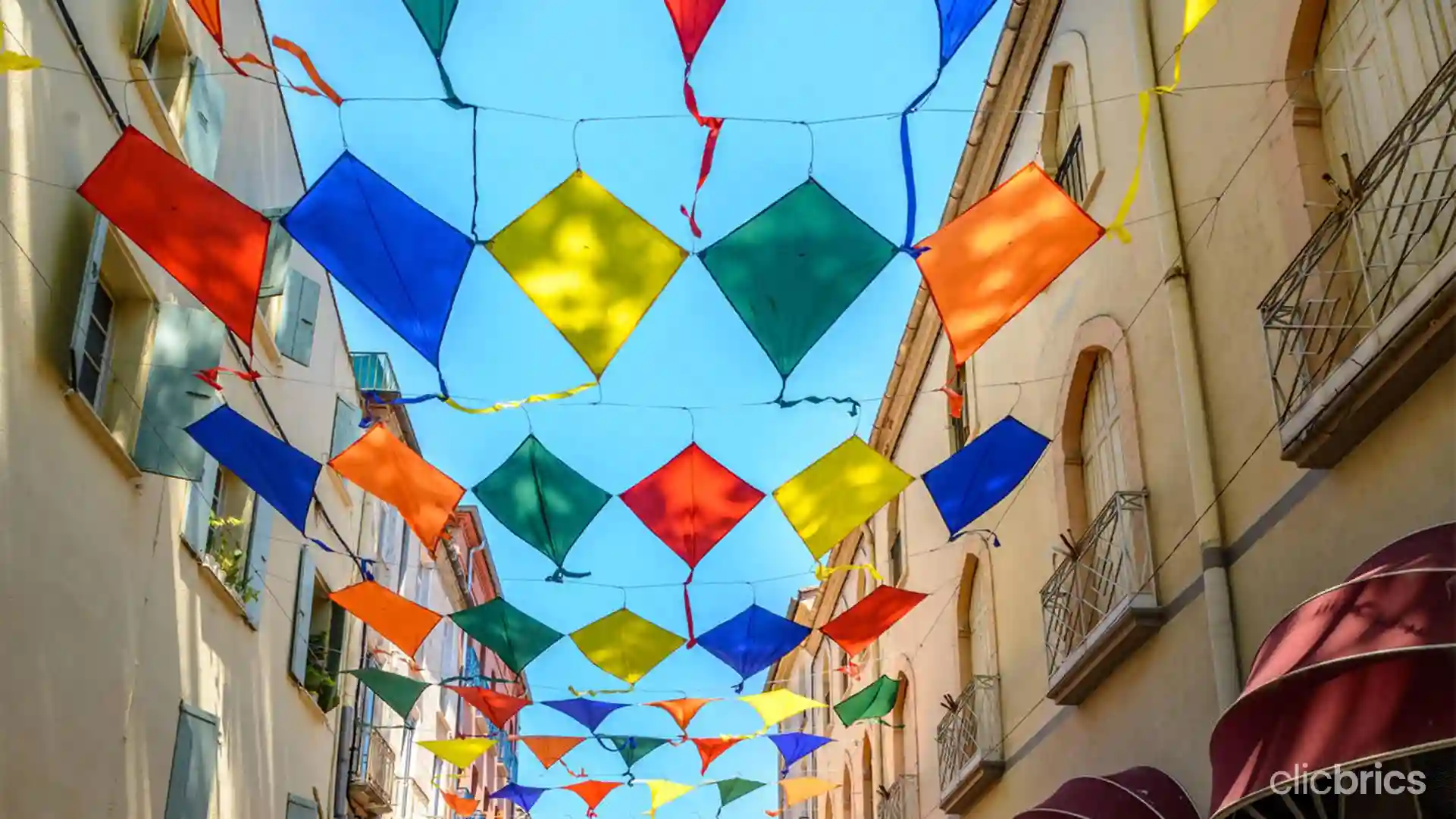 Kites are one of the most affordable makar sankranti decoration ideas. 
You can have kite-based theme decorations for your home. Add eye-catching wallpapers along with different sizes of kites. You can even add your favourite colours of kites to decorate your home.  It will add vibrancy to your space! 
2. Put Your Artistic Side To Use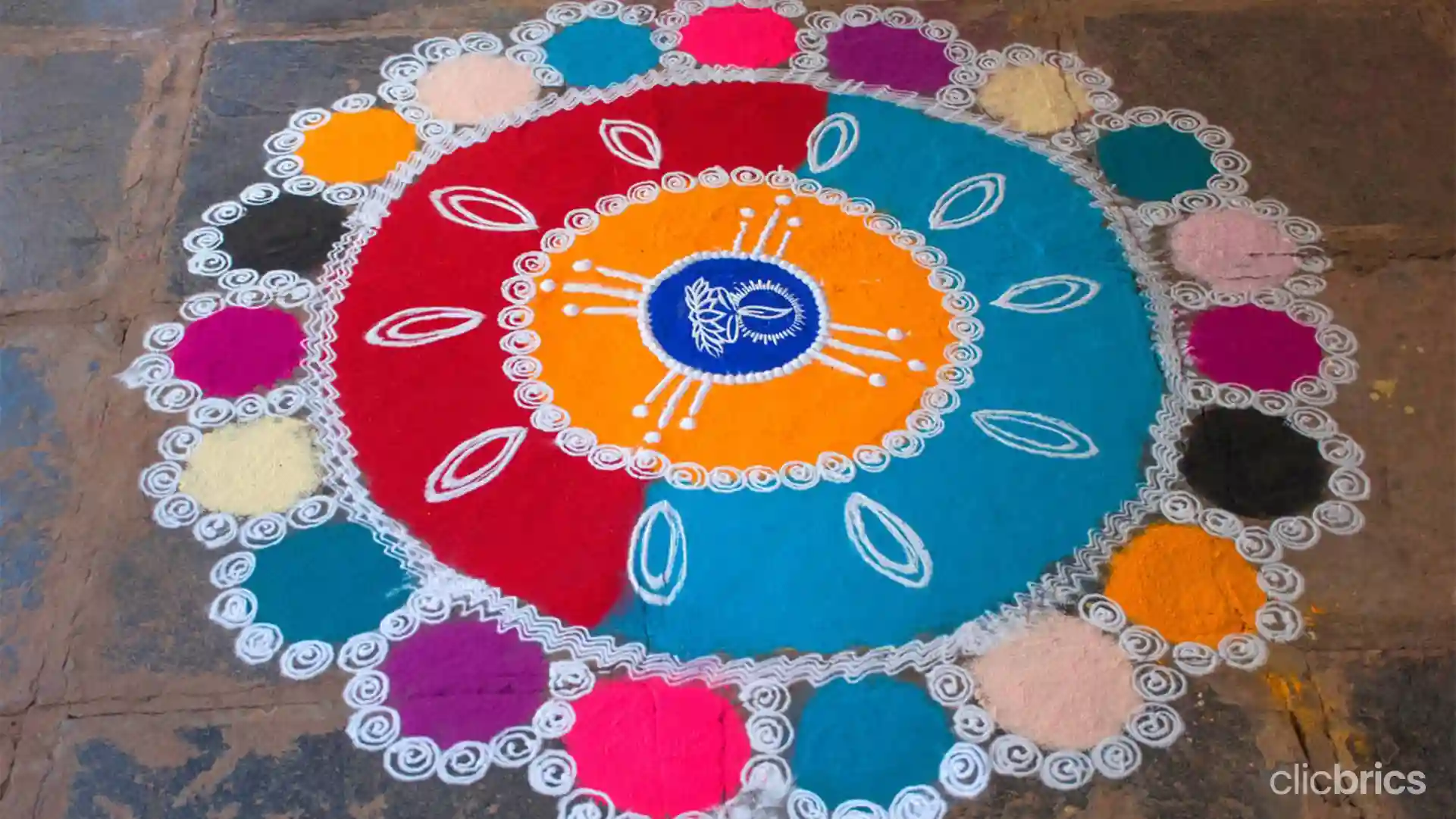 It is one kind of Makar Sankranti decoration at your home where you can put your artistic side to the test. Chalk out the best rangoli art and fill it with beautiful colours. Give this affordable Makar Sankranti decoration idea a spin to make the most vibrant rangoli - filled with colours and flowers. 
Also Read: 10 Budget-Friendly Indian-Style Pooja Room Designs For Your Home 
3. Try Decorating The Sustainable Way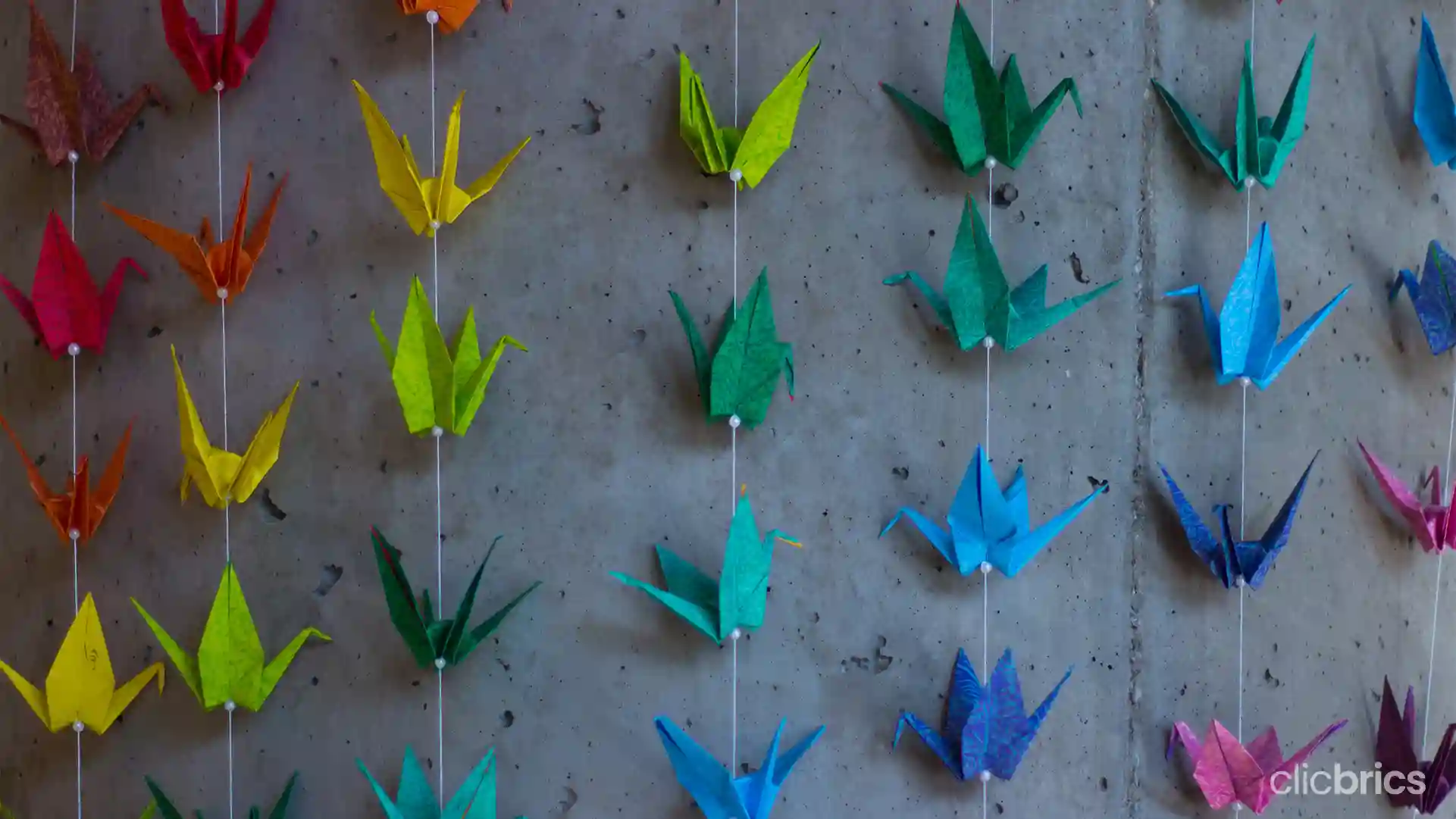 Try a sustainable Makar Sankranti decoration idea if you are looking for something budget-friendly.
Use your origami skills to the best of your ability. Try different paper types, handmade or pastel, and build beautiful kites or boats. The best part about this Sankranti decoration at home is you can involve your family in this fun activity!
You can even make lanterns with paper and add them to your ceilings. It will bring the outdoors indoors in a few seconds. 
4. Add A Touch Of Elegance To Your Feast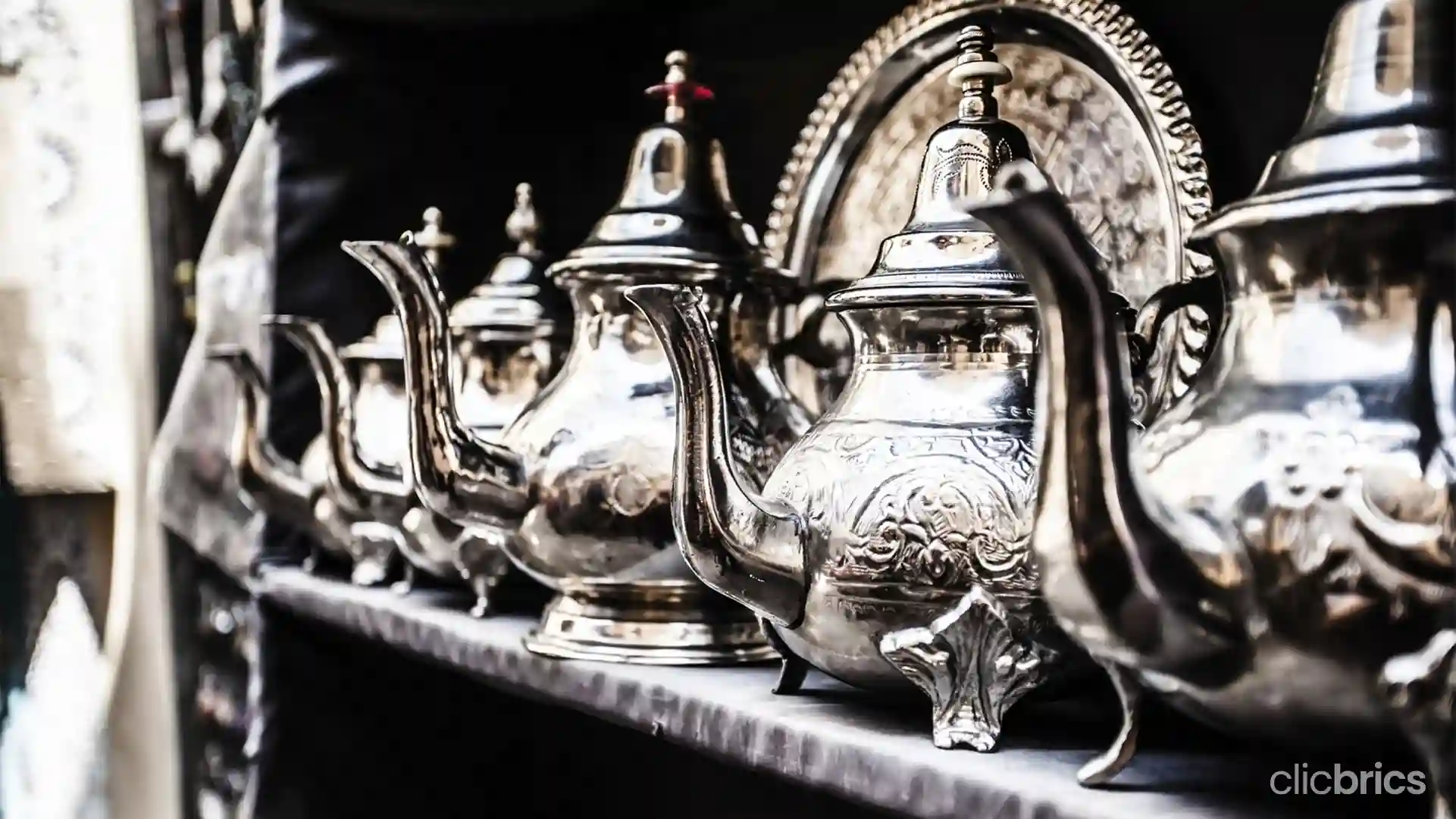 Every Indian festival is incomplete without a feast. So, while you are at cooking those tasty dishes, try using silver-plated bowls and plates to add a spark to this Sankranti-themed decoration. It will add a touch of elegance to your feast. 
Arrange all your sweets and snacks on this plate thoughtfully and place it on your table for everyone to enjoy. You can try accented gold crockery to add elegance to your beautifully decorated home. It will give a luxurious feel along with an aesthetic appeal.

5. Bring The Essence of Nature To Your Home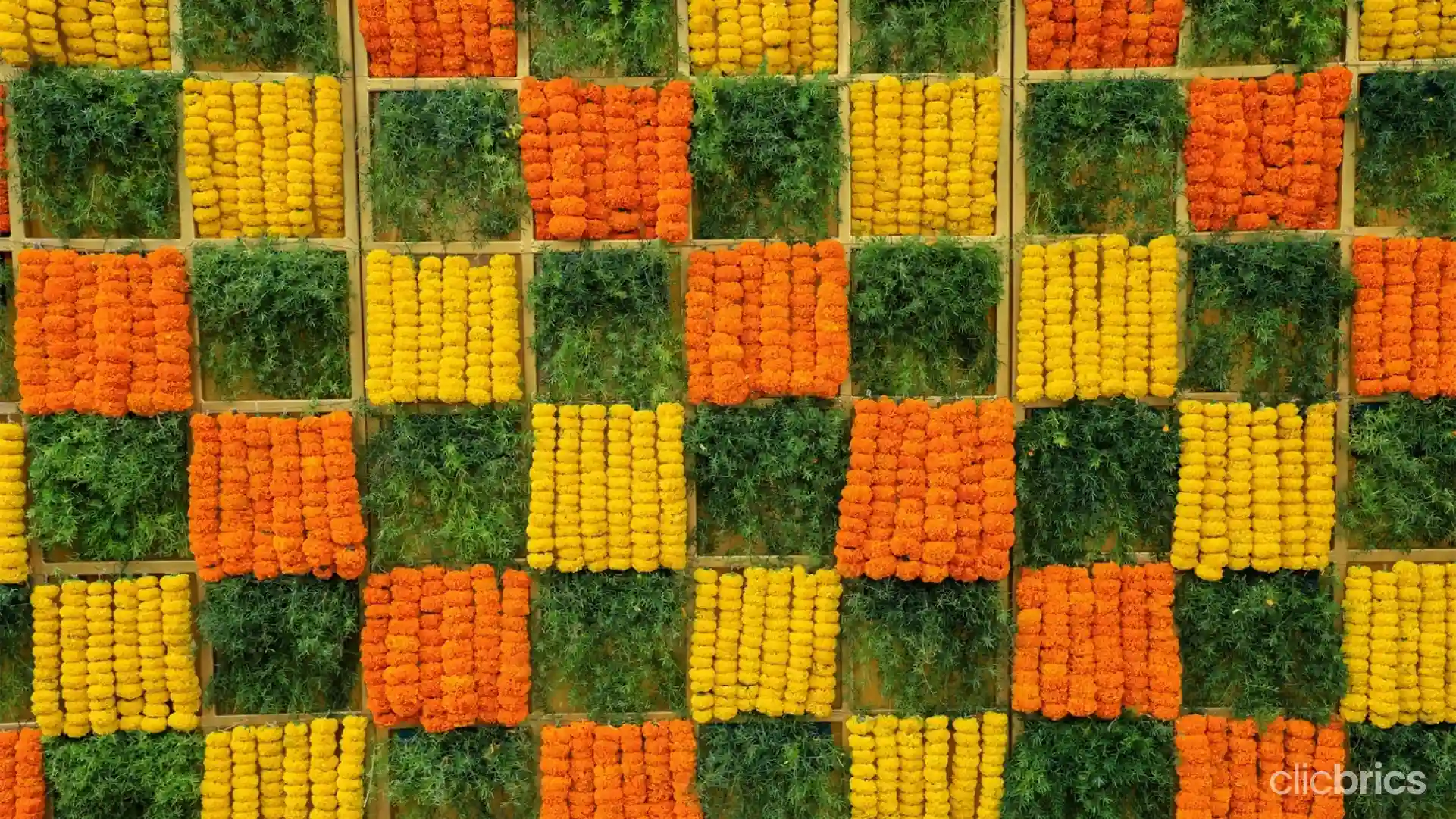 What is better than using something natural as flowers for your Sankranti decoration at home? It is affordable, aromatic, and elegant. You can use flowers in different ways for this kind of Makar Sankranti decoration. You can use them in the following ways:
Get loose flower petals from the market to make beautiful rangolis in front of your home.

Use petals of flowers to create beautiful flower trails outside your home.

String them together to decorate your entire home.

Hang garlands on the main doors of your home.

Add flowers to the different corners and tables of your home.
It becomes an eco-friendly way to decorate your home. True, right?
6. Do Not Forget To Add Sweetness, The Traditional Way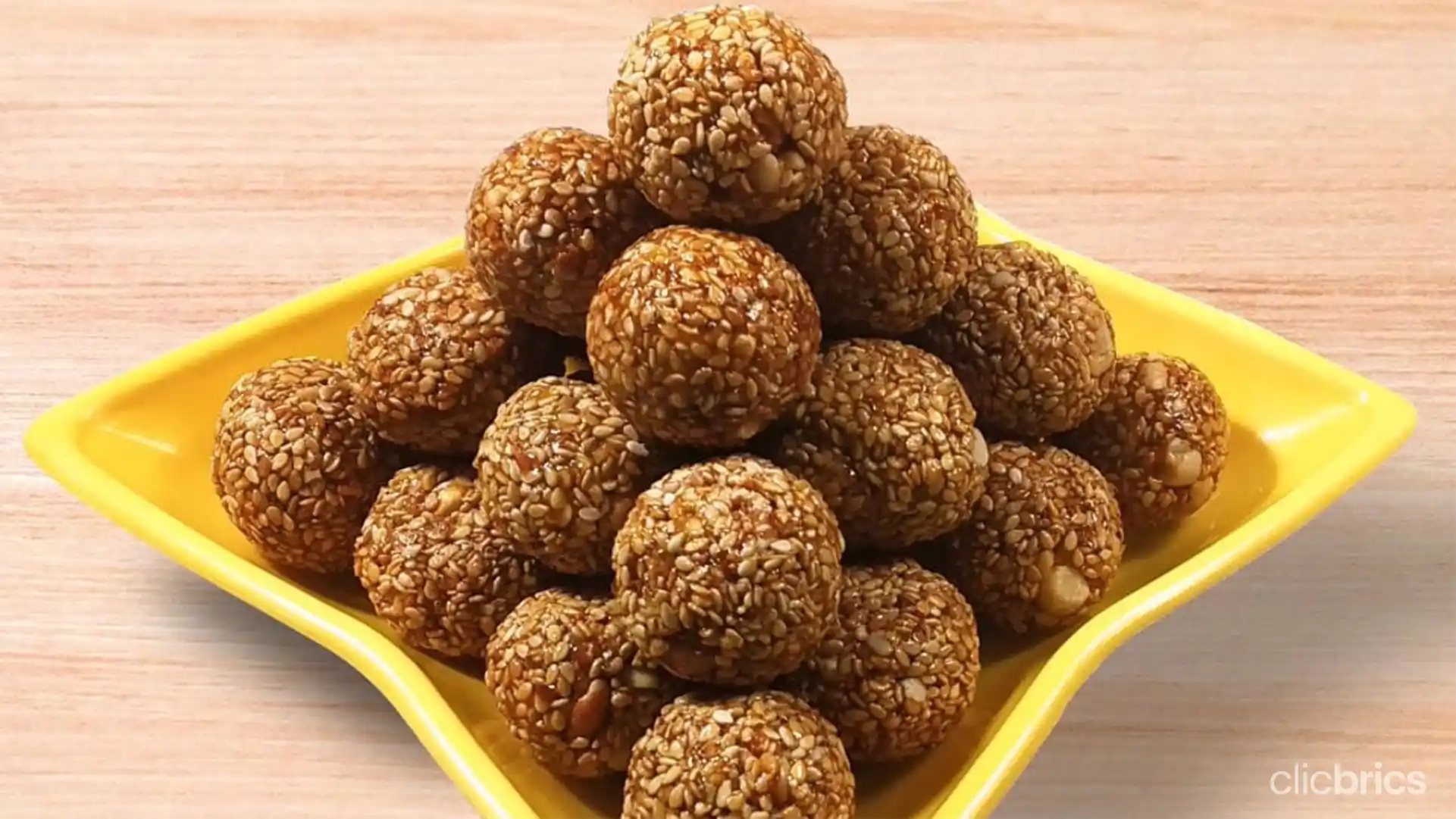 Sweets bring goodness. It is the reason why everyone consumes sweets during festivals. 
Sesame seeds and jaggery are auspicious to eat on Makar Sankranti. Do not forget to add the Tilgul to your feast. This sweet contains two main ingredients, til and gul. Til means sesame seeds, and jaggery means gul - hence the name Tilgul. 
Let all your guests enjoy flying kites as they have these precious drops of heaven. 
Maharashtrians have a famous saying for Makar Sankranti - "Tilgul ghya ani goad goad bola". It means eat Tilgul and talk sweetly!
7. Drape Grace Into Your Decoration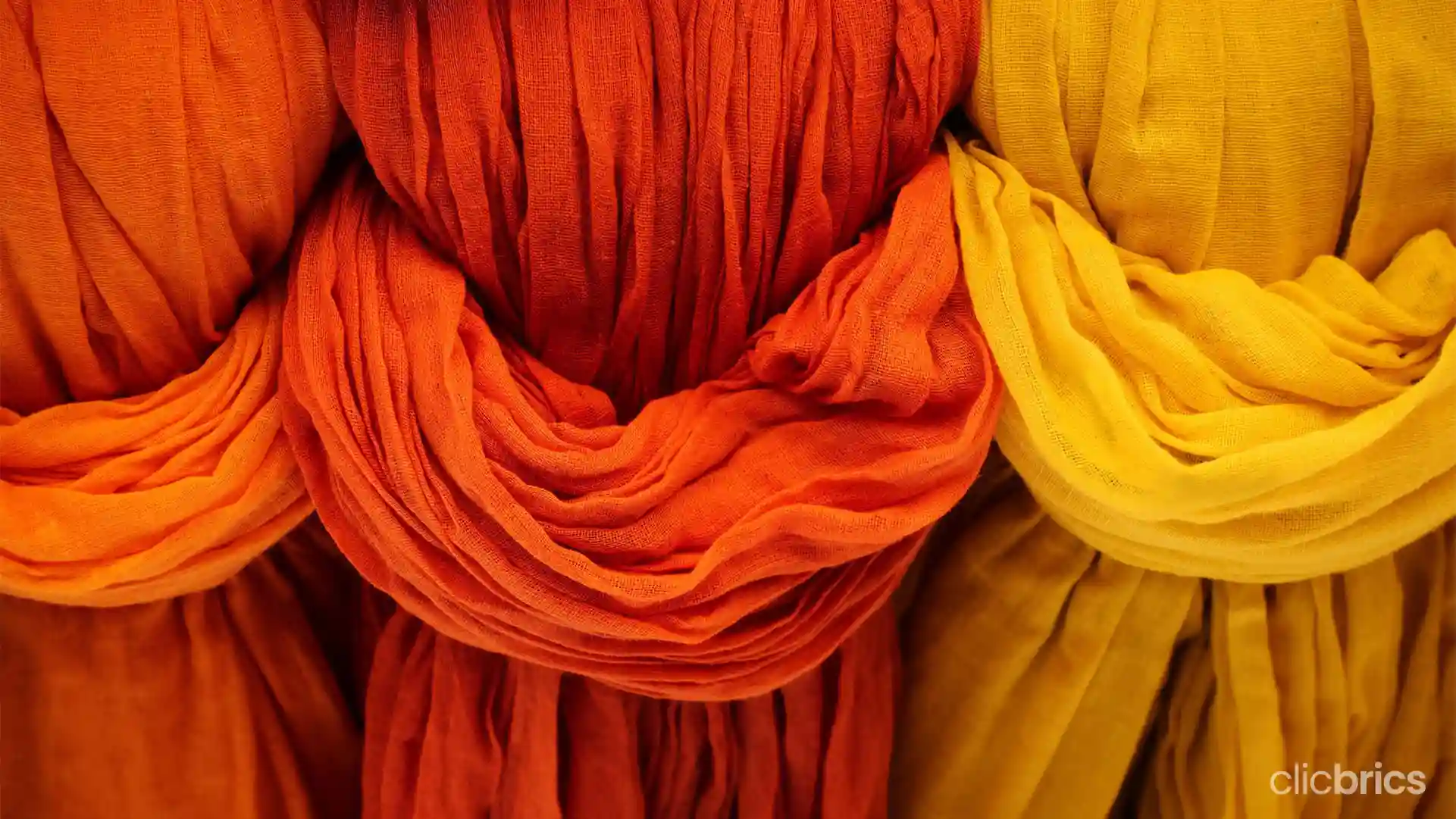 Try the clothes at your home when you put together beautiful Makar Sankranti decorations at home. You do not need to shop for it separately, and you can use a range of clothes from sarees, dupattas, and curtains to add drapes. Choose the most radiant colours for the backdrop. 
These drapes can make an attractive backdrop for all your photo sessions and even the puja. If you are alright about investing a little more, you can add lights to this decoration.
8. Light Up Your Room With Oil Lamps And Candles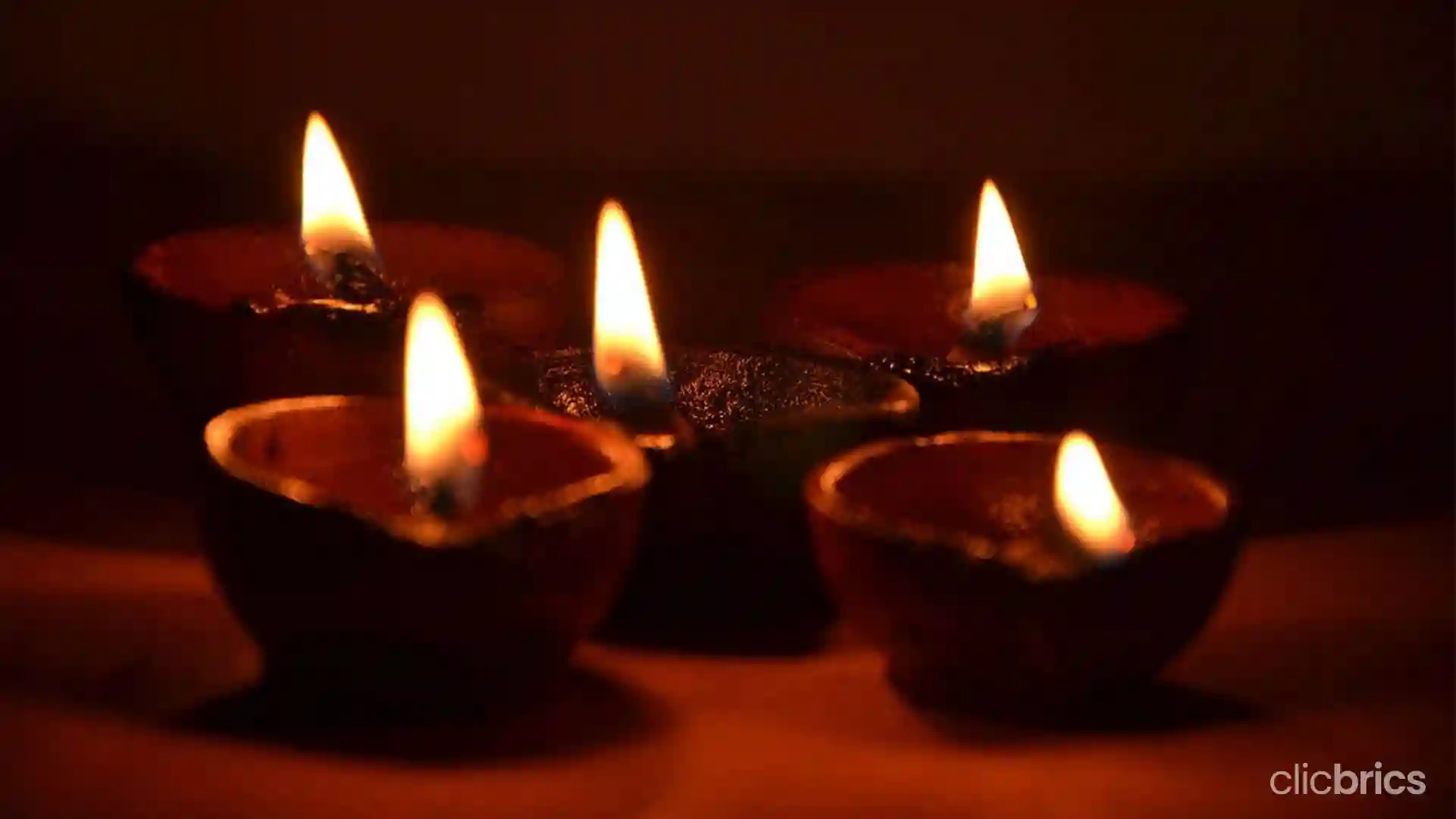 Light is a symbol of hope that brings positivity. 
Use lights as a Makar Sankranti decoration idea to add warmth to your space. You can utilise traditional oil lamps or diyas to add magic to your home, and make the festival even brighter. These oil lamps in the market are affordable and do not burn a hole in your pocket. 
Light the floating candles and place them in a large water container ; it will just look beautiful! 
9. Repurpose Your Treasure And See The Space Come Alive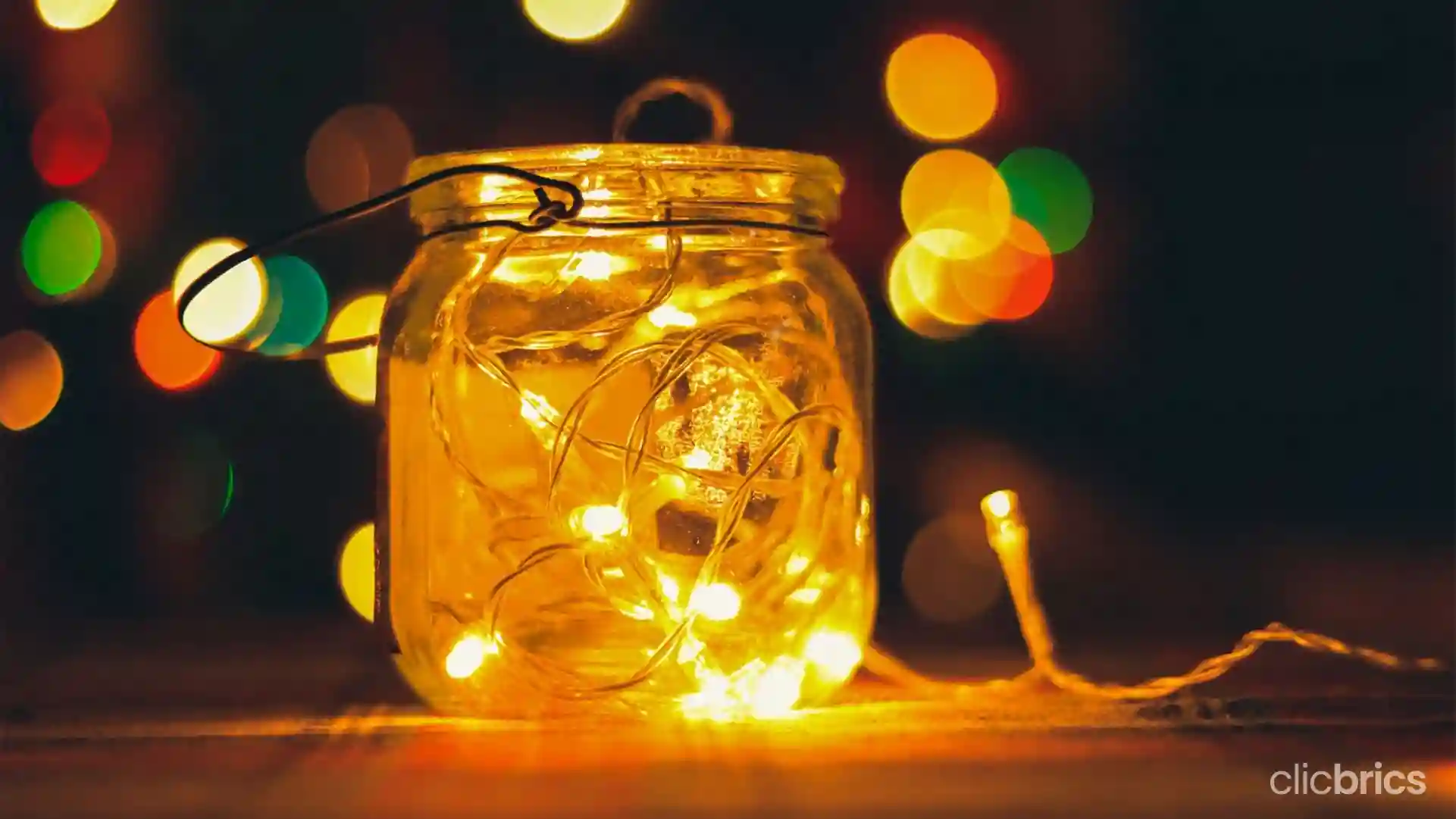 This Makar Sankranti decoration DIY (Do-It-Yourself) idea is the way to go. Open up the box where you have stored all the different sizes of jars and bottles that you thought you could DIY sometime. 
Get your creative juices flowing and paint those jars, add the bundled fairy lights and illuminate your home with them everywhere. It looks spectacular and gives your space a different look. You can even recycle old sauce bottles into lanterns. It will be worth the effort..
10. Get Your Decoration And Food Customised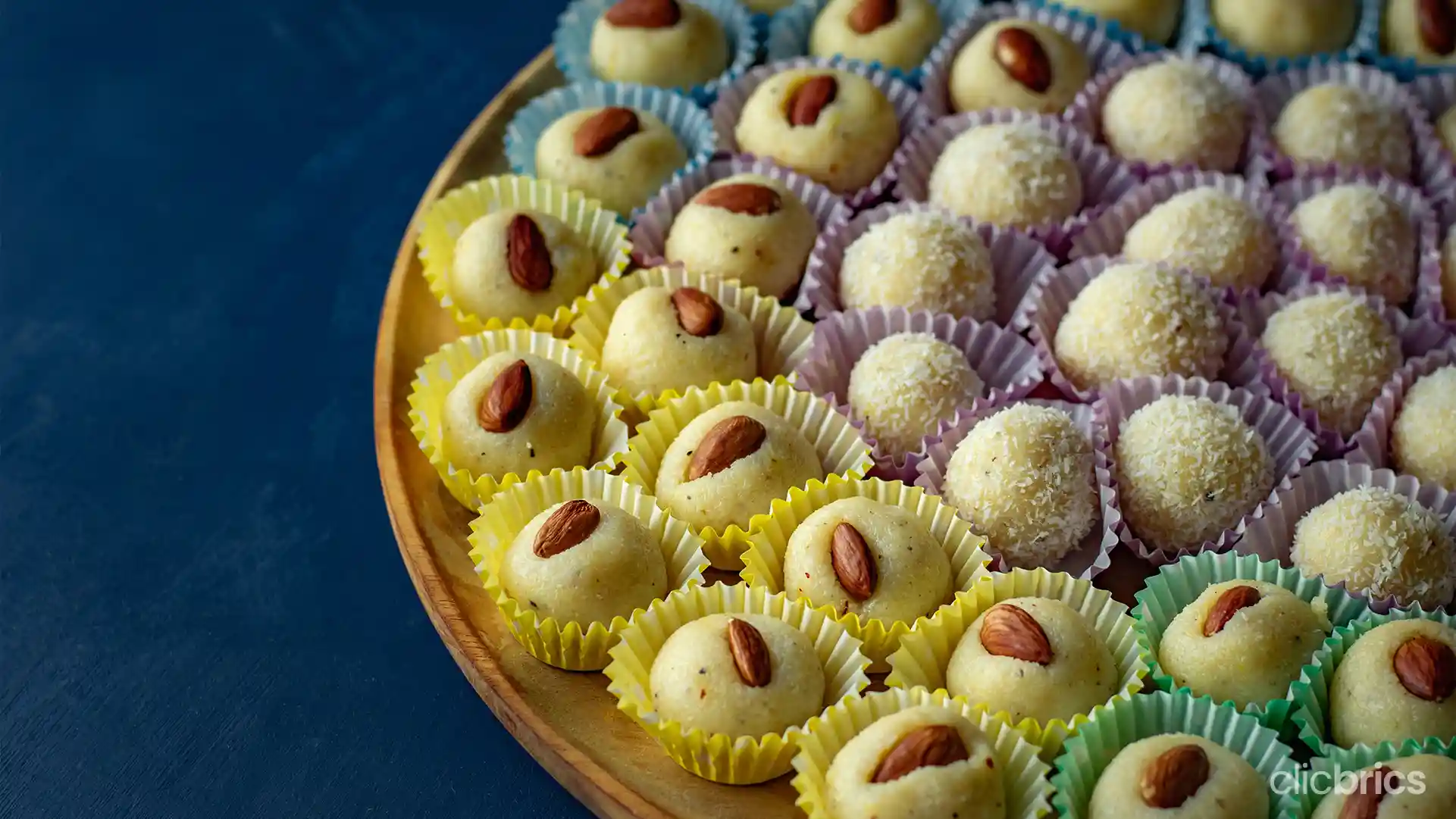 ​
There is always a way to customise everything that you use. If you have the budget, get your space customised according to your requirement. Not only this, you can even get your preference of sweets or go for healthier alternatives like sugar-free sweets for elders of your home. 
This way, everyone enjoys the festival at their convenience and the way they like. Great, right?
11. See Off Your Guests With A Parting Gift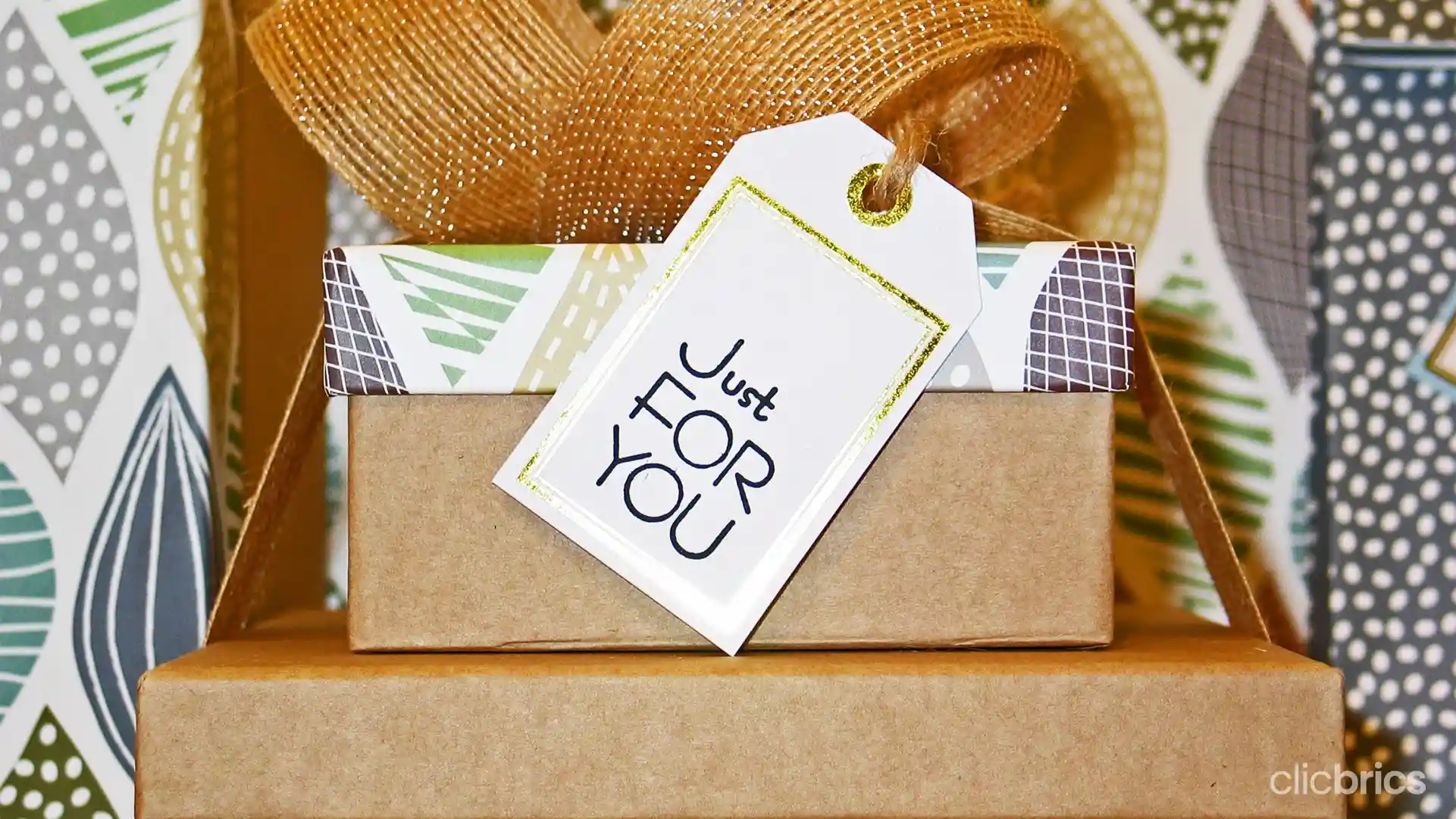 Occasions are a time to spend time with your family. See off your guests with a parting gift. Prepare food baskets for your guests as a part of Makar Sankranti decoration ideas. It can also be a mixed bag of sweets and savoury snacks which your guests can take home with them.
Conclusion
We hope this curated list of Makar Sankranti decoration ideas will help you prepare for the festivities.
Have a lot of fun with friends and family. Happy Makar Sankranti!