The use of cabinets is basically to organise and put the goods and food in an organised manner. They not only help to protect things but also maintain and showcase them. This type of discipline did not generally take place at the beginning of this decade.

However, as time went on, living space began to shrink and people became more and more concerned with maintenance and multi-tasking facilities. And cabinets began to be built to serve the same purpose.
Let's look at some bedroom cabinet designs that give you an idea of how to decorate a room and select one of them to decorate your room beautifully.
1. Bedside cabinets: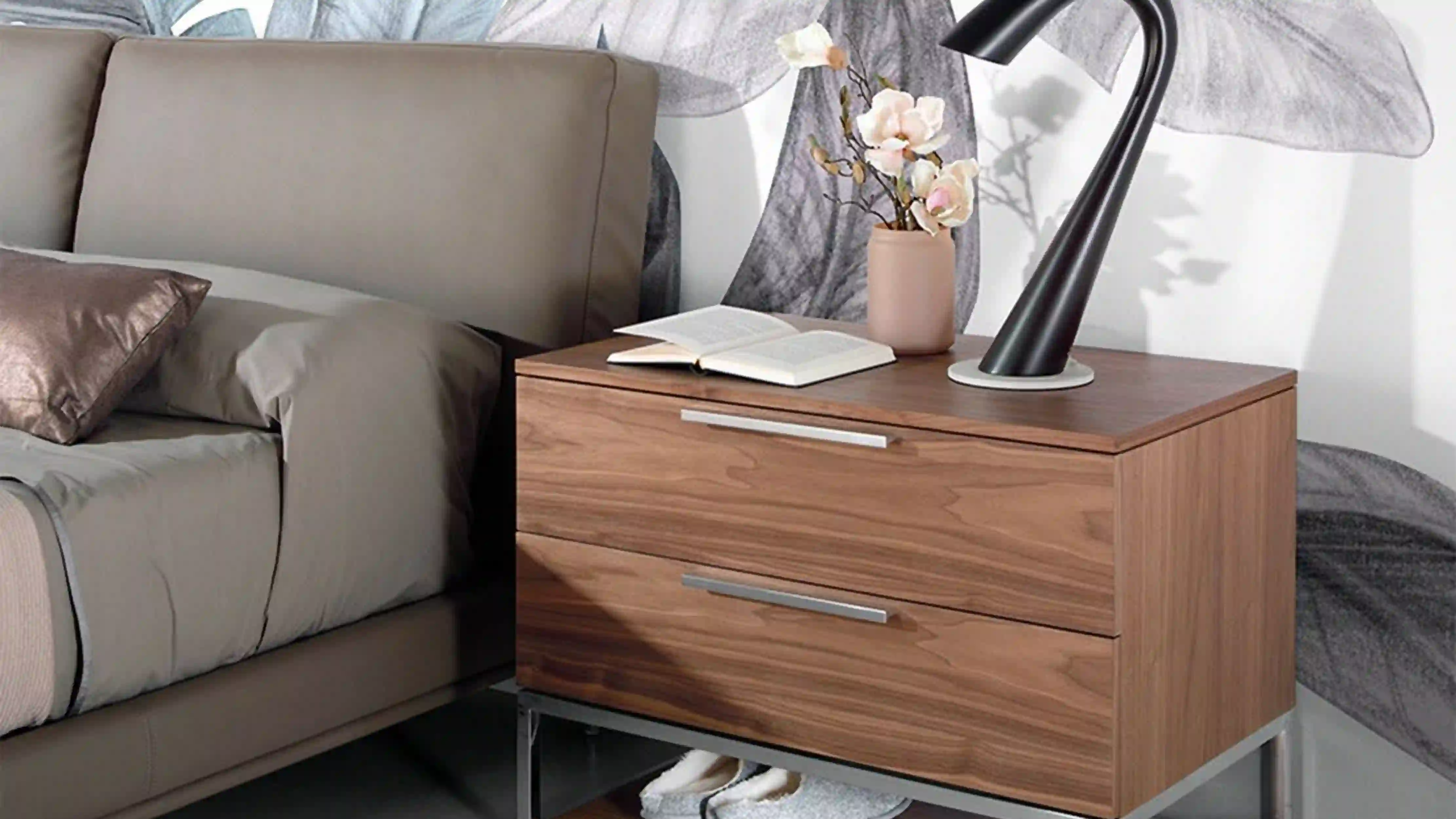 Bedside cabinets are really useful for storing small things that otherwise get lost unless they are kept safely. A bedside cabinet as the name suggests sits next to a bed probably with a night light on top. The advantage of using the highest quality wood in bedroom cabinets is that it is extremely durable and takes a long time to fade or malfunction.
2. Space saving cabinets: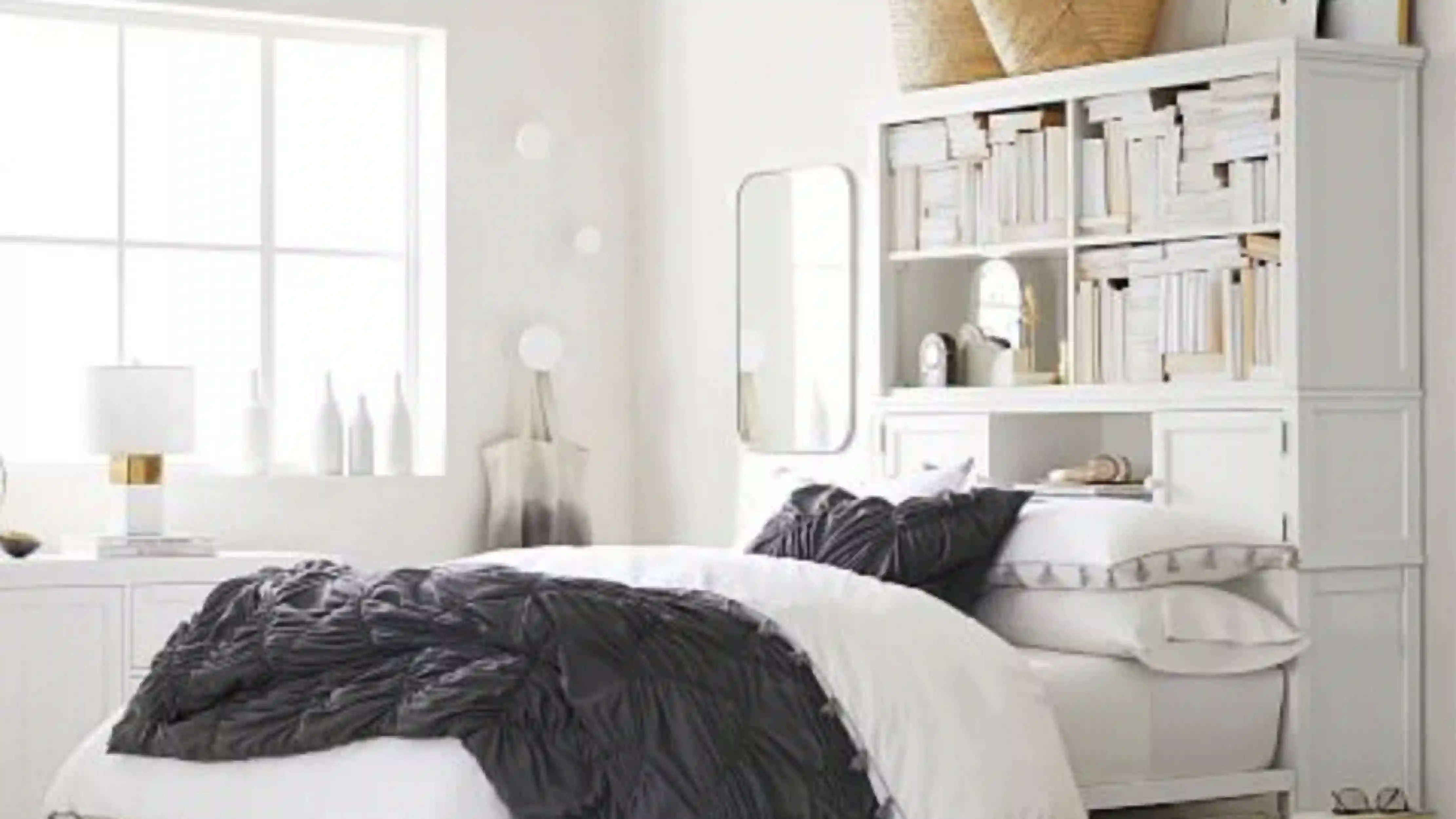 In modern rooms, we need space-saving cabinets that make the most of small spaces. These cabinets have plenty of storage space and can also be kept on the walls. Use the cabinets in such a way that they are aesthetically appealing.
3. Modular bedroom wardrobes: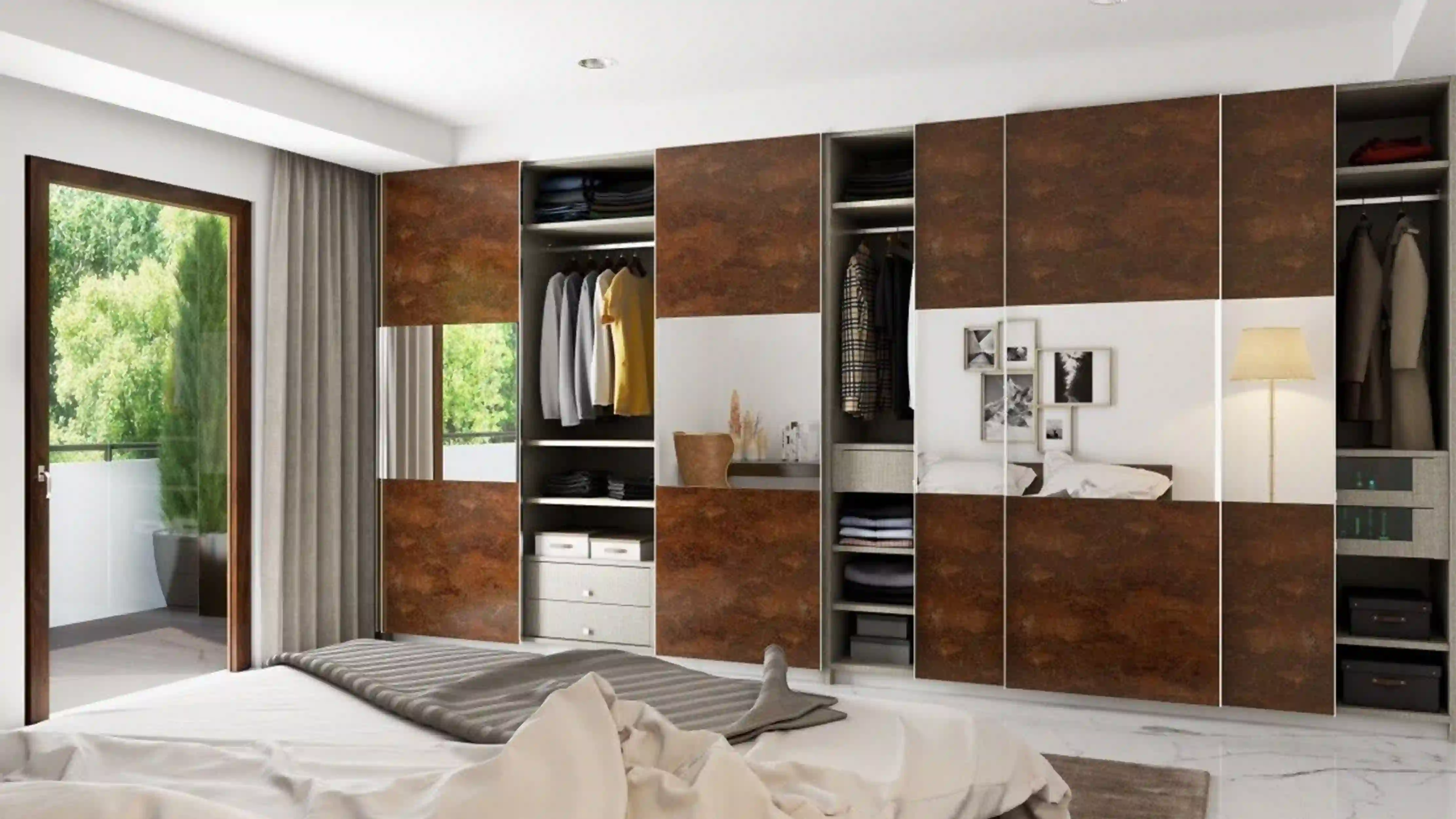 Modular bedroom wardrobes are another modern invention in the field of furniture, as they can be modified according to your needs. These are usually made up of pieces that can be joined together to form larger rooms or vice versa. Select a generic model and then make it special according to your needs.
4. Children's room cabinets: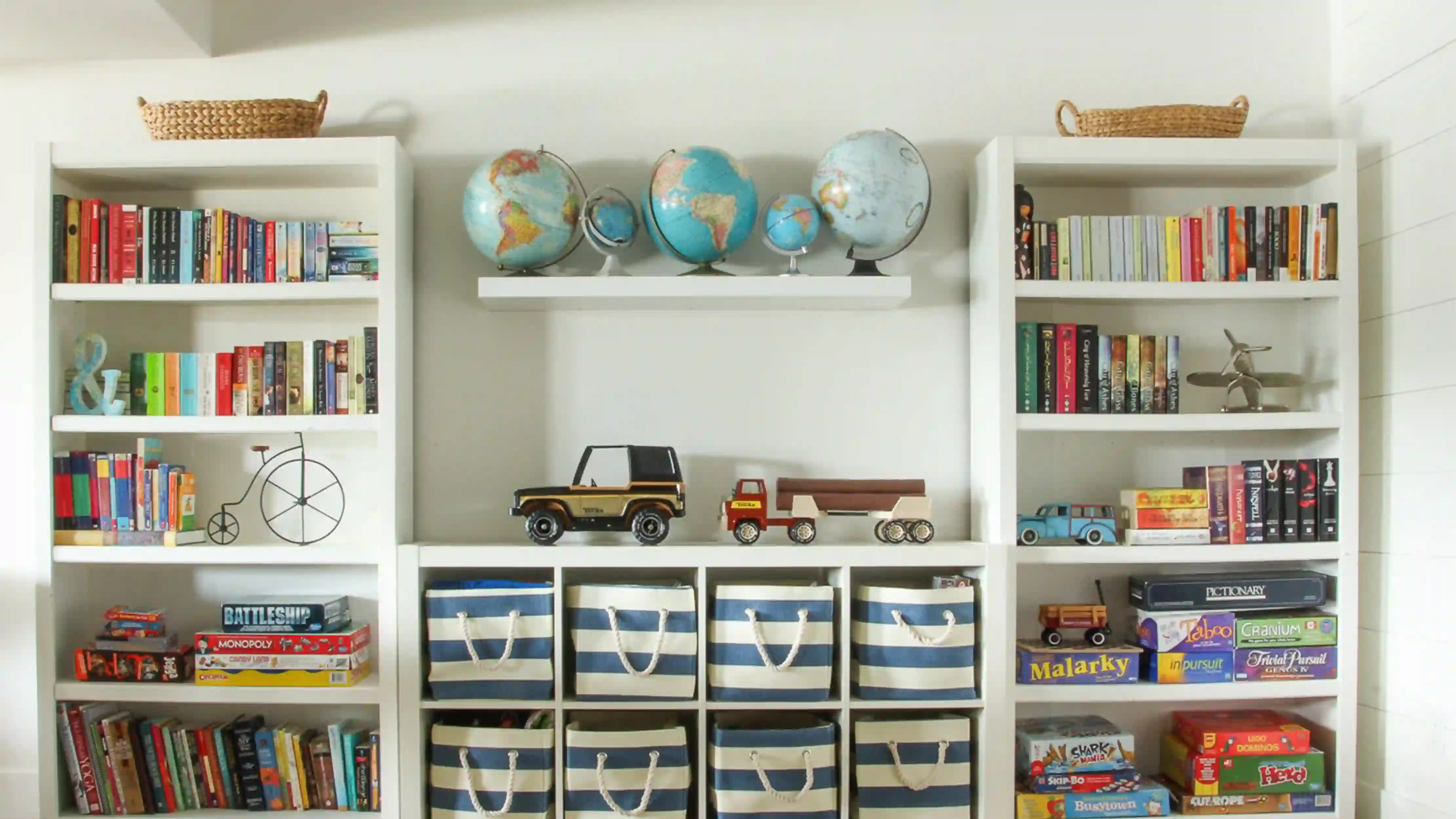 Children's areas are very special and usually very colourful. The cabinets used in the children's room are usually made according to a theme and colour. The cabinets are low to the ground so that the children can access them easily. There are different types of wardrobes and some can also be made of plastic and more durable materials. Select something that can be used by your children for at least coming few years.
5. Cabinets for the bedroom: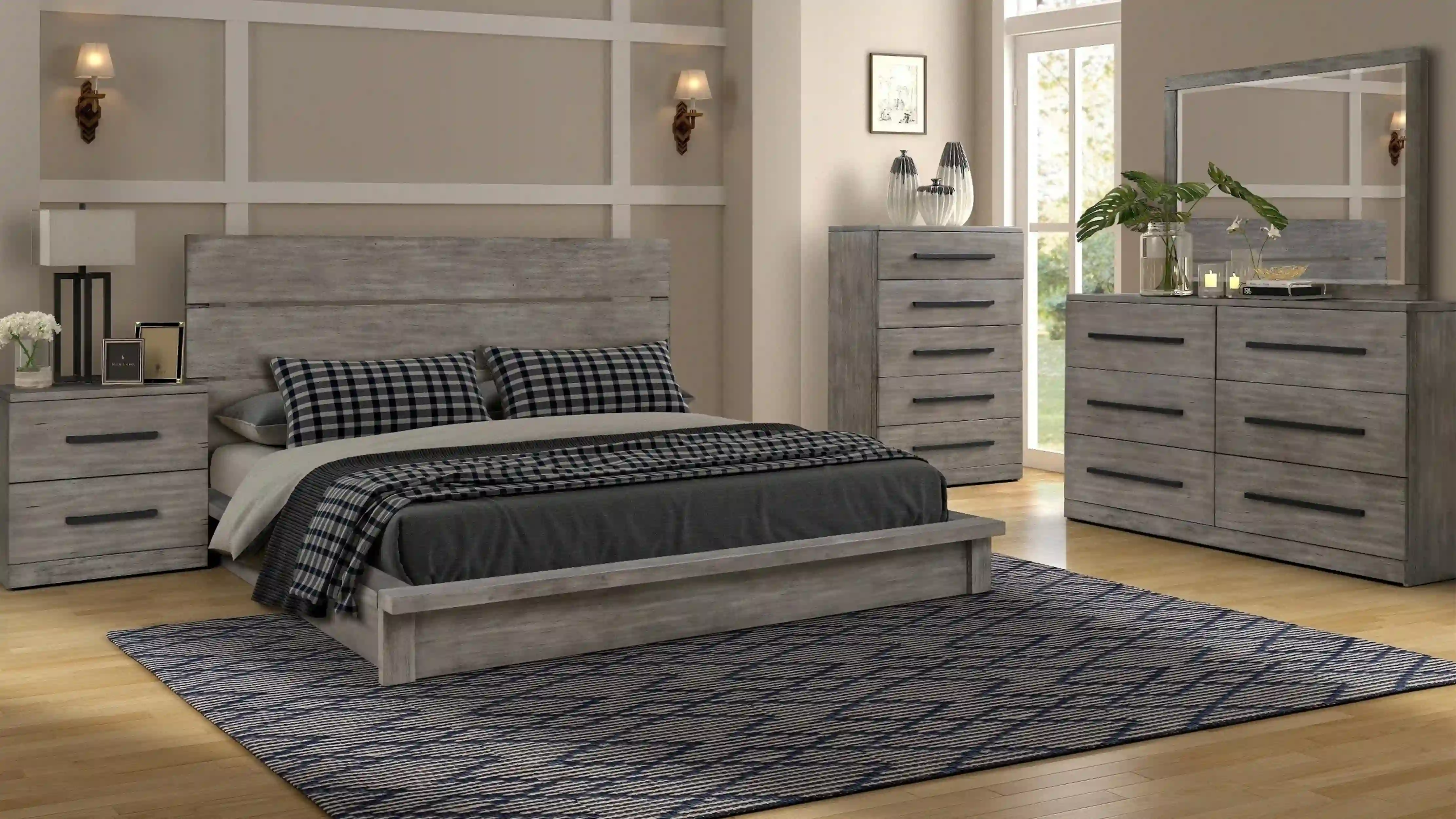 The design of bedroom cabinets in general is rectangular in shape with different types. There can be drawers in a cabinet or a cabinet can be used as an open shelf. Bedroom furniture can be styled according to the taste and outlook of the room. It is important to synchronise the design of the furniture with the decor of the room. If this is not done, the room will look disorganised and out of order.
6. Contemporary bedroom wardrobes: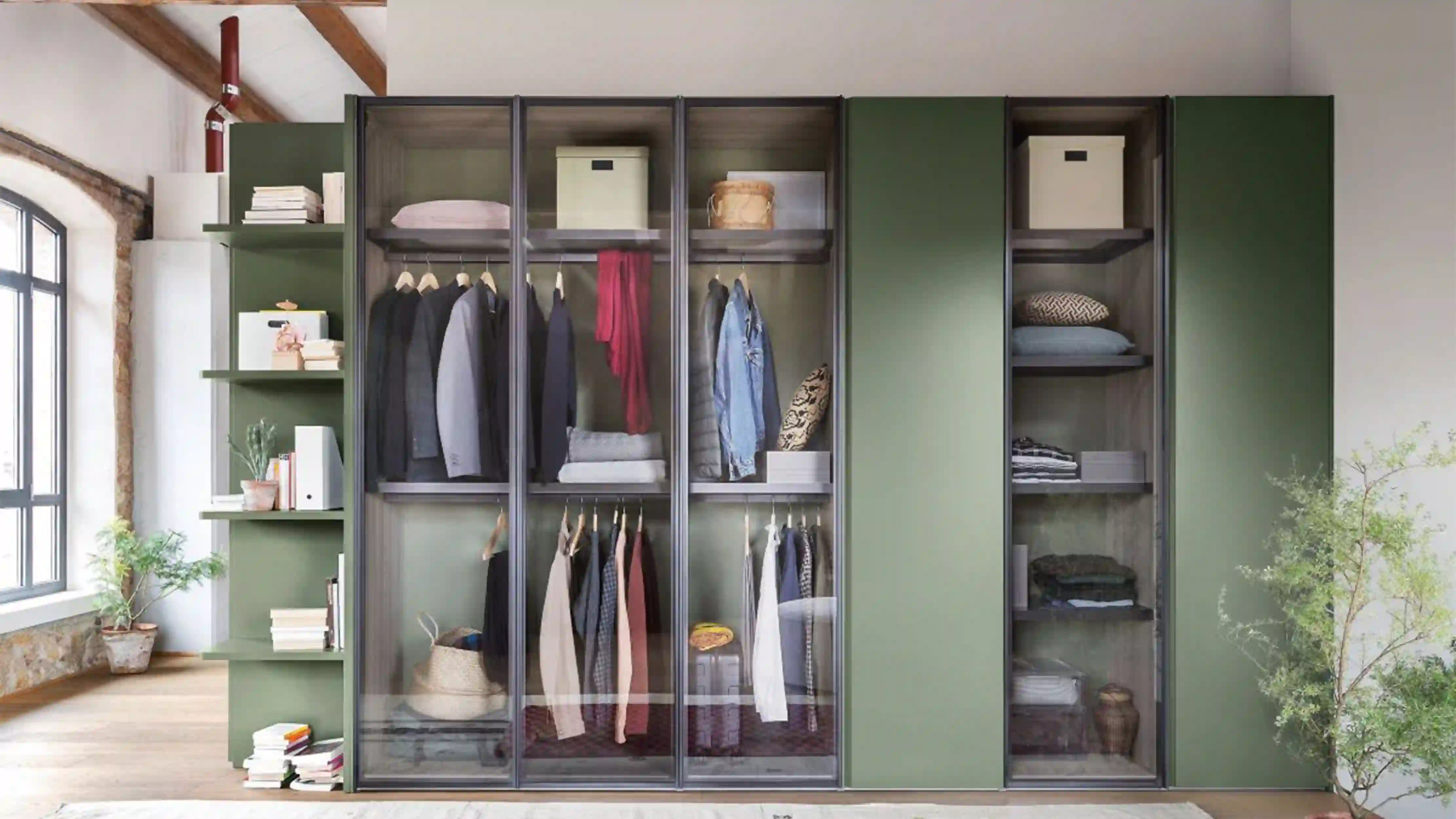 These bedroom wardrobes have a very modern atmosphere. They can be made with outdoor open spaces where you can display your items.
Bedroom wardrobes can be modern or vintage and can be space saving like the wall mounted ones. Choose the type that suits your room. 
7. Minimalist bedroom cabinets: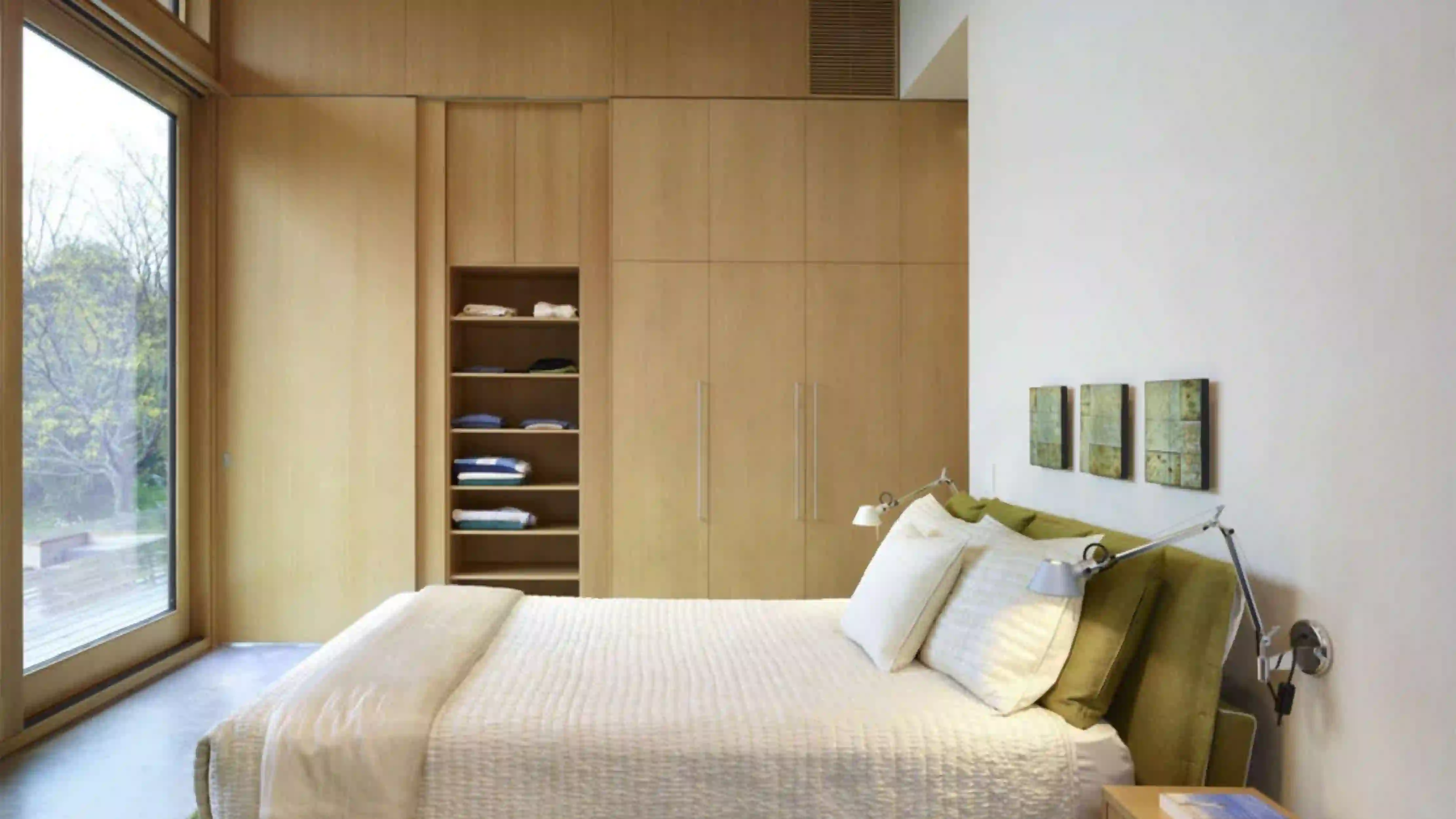 The minimalist design of bedroom cabinets looks good even in bedrooms. This means that you install a minimum of furniture to give the room a spacious look. The cabinets are normally wide and have light colours on them to give the feeling of extra space.
Ideas for a Minimalist Wardrobe Design
Within current decoration, minimalism is one of the most influential styles. It limits the number of elements to the essential, discarding the superfluous. It also defends the use of straight and simple lines, neutral colours and symmetry. It is a style that has evolved or rather has adapted to the current decoration, and that is not strictly applied nowadays. In other words, we maintain the essence, although we do not respect all the original guidelines.
If we are looking for or facing the design of a minimalist wardrobe or one inspired by this trend, these are some of the criteria we could follow:
Doors and/or fronts. These will mark much more than any other element whether it is a minimalist wardrobe or not. Straight and smooth angled designs are used, normally straight cuts on a board. In terms of the drawing is where we would have more freedom to have a modern and not strictly minimalist wardrobe. It is not necessary to use plain and neutral colours, we can combine as we wish or even alternate colours or textures in doors and fronts.
Mouldings. This type of decorative element is completely out of the question unless it has a function. The number of uses they can have is limited, with their use as handles being the most important option.
Handles. These are reduced to the minimum expression, being push systems that eliminate the handle when the characteristics of the door or drawer allow it. When we need or want to keep a handle, the most outstanding options for a minimalist wardrobe are:
Slots or recesses in the door act as a handle. Their use is really practical in wardrobes with sliding doors.
Handles with simple designs and uniform colours. Flat or tubular are the ones that best maintain this style.
Height. In this type of environment and in order to maintain uniformity it is best that the cabinets reach up to the ceiling. This is somewhat complicated when it is not a made-to-measure wardrobe, as it would imply finding one of the exact height.
Drawers. Drawers can be hidden behind the wardrobe door or exposed. In the latter case, they must maintain the uniformity of the wardrobe design: same colours, the same structure of fronts and doors and same opening system.
Types of wardrobe doors
It is common when talking about types of doors for wardrobe fronts to refer to the opening systems. There are essentially three types, each with its own characteristics, advantages and disadvantages.
Hinged. This is the most common door opening system, where the doors open thanks to hinging systems. It is also the most economical type, not only because of the cost of the hardware but also because it is easier to install. The main disadvantage is that opening doors need extra space in front of the front, so it is not the best option if there are space limitations or obstacles.
Sliding doors. Sliding systems allow doors or cupboard fronts to slide to one side or the other, leaving the contents visible. One of their main advantages is that they do not require extra space for opening. For cases where it is necessary for the door to run into a wall, and we do not want it to run over the wall, frames are used that are pushed into the wall and allow the door to be pushed in. These frames are especially in demand for dressing rooms.
Folding. This is a middle ground between the previous ones, and without a doubt the least demanded option. On the one hand, they still need some space to open and on the other hand, they are not particularly economical options.
Finishes and materials for the manufacture of wardrobe fronts
Melamine. These are essentially chipboard or MDF boards to which melamine paper is applied. This can have any design imaginable, which makes it the most versatile option. It is also the most competitive option.
Solid wood. This is the classic material for the manufacture of all kinds of furniture. The most common finishes, in this case, are varnishes and stains, although there are more options. There is a great difference in price depending on the type of wood and the complexity of the design of the front in question.
Lacquering. On this occasion, we refer to a type of finish, which can be applied on solid wood as well as on MDF boards. It is a frequently used option.
Glass. This is the least common option, but not the least desirable. In these cases it is usually combined with other materials so that the glass only takes up part of it. Glass is rarely completely transparent.
Also Read: 4 Expert Tips to Utilise Your Floor Space