Table of Content:
Even though you have a comfortable bed or a sofa in your room, it can depreciate your learning or productivity. Having a well-defined space where you work or study makes a big difference. Study tables make a great addition to such spaces as they look aesthetic and can help you be productive at the same time. Son, in case you are looking for study table design for home, this blog is for you. 
But, first, here are a few things to consider while choosing a spot for your study table: 
It needs to be a distraction-free or quiet location
It must have plenty of natural lighting 
It must be in a space where you can freely move
Modern Study Table Designs For Your Home
1. Go Traditional With A Simple Study Table Design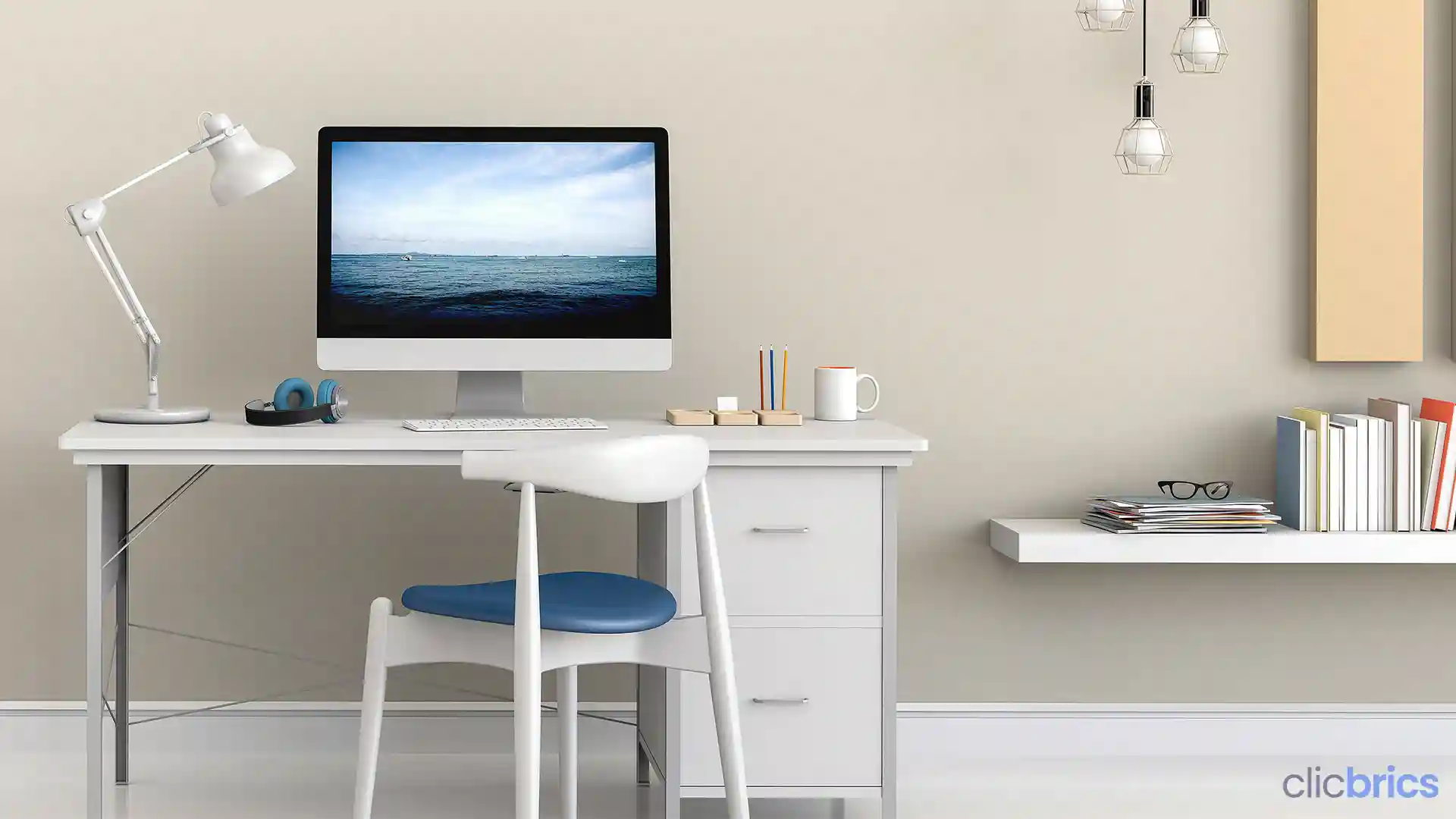 If you are looking for something basic and economical, choosing a wooden study table design is a good idea.
It is a study table design for students and working professionals alike and can work as a great workspace as well as a study space. Here's what makes it worthwhile:
It allows you to effectively use space
It provides an energetic vibe to the room 
It works as a great space if you operate from your room 
It has enough storage for you to store your essentials
2. A Minimalistic Study Table Design For Small Room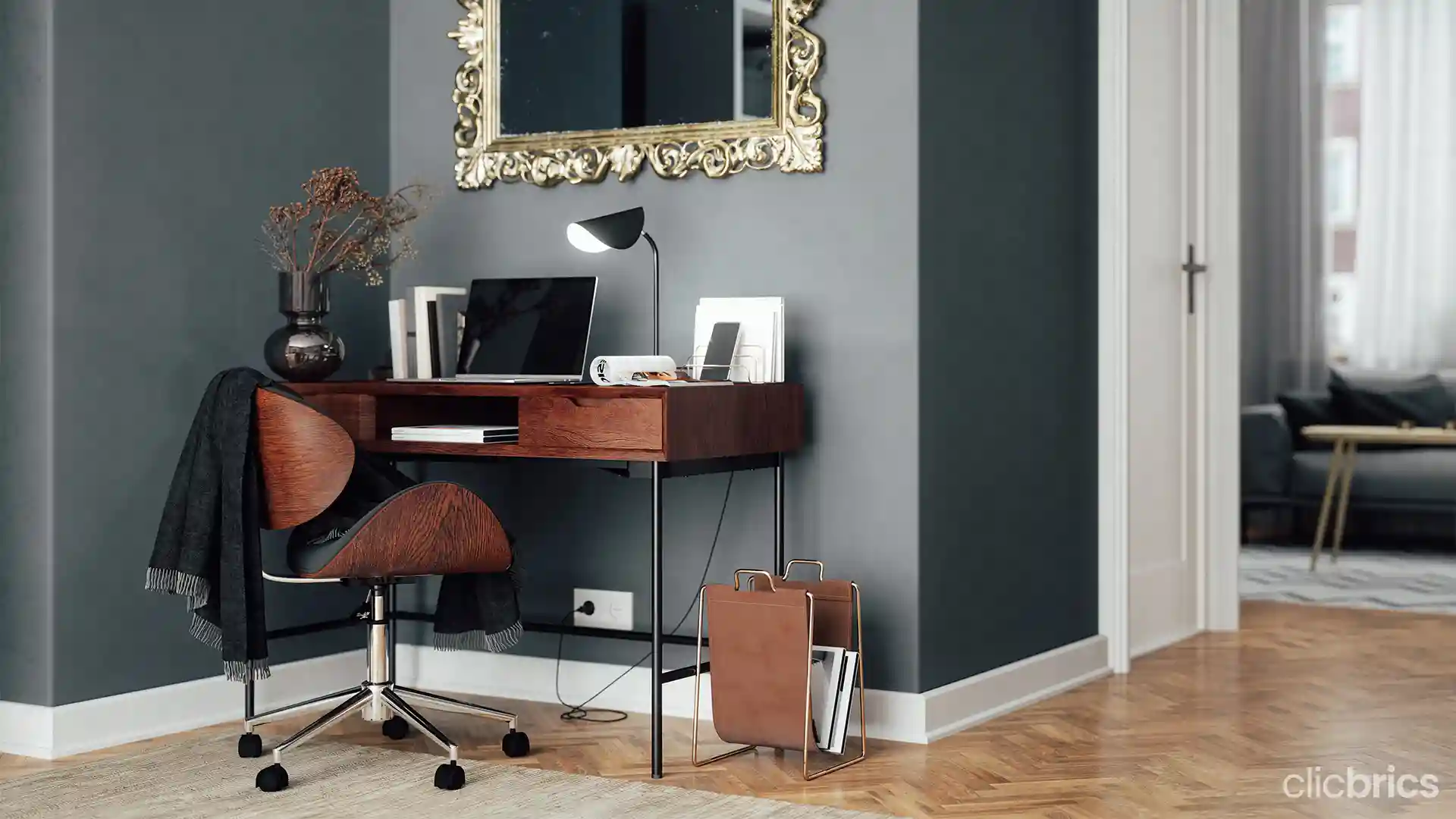 One of the simplest ways of making a small room productive is choosing a minimalist study table design for small rooms. 
You can go for a wooden study table design or a wall-mounted design. Here are a few benefits of going with a minimalistic design like this:
It ensures you utilise your space better
It makes a great choice for smaller spaces<.span>
It improves the aesthetics of your room
It will keep your room neat & tidy
It can be mounted on the wall if needed
It pairs well with any basic scoop chair
Also Read: Top 5 Tips For Decorating A Small Apartment
3. Modernise Your Space With Modern Study Table Design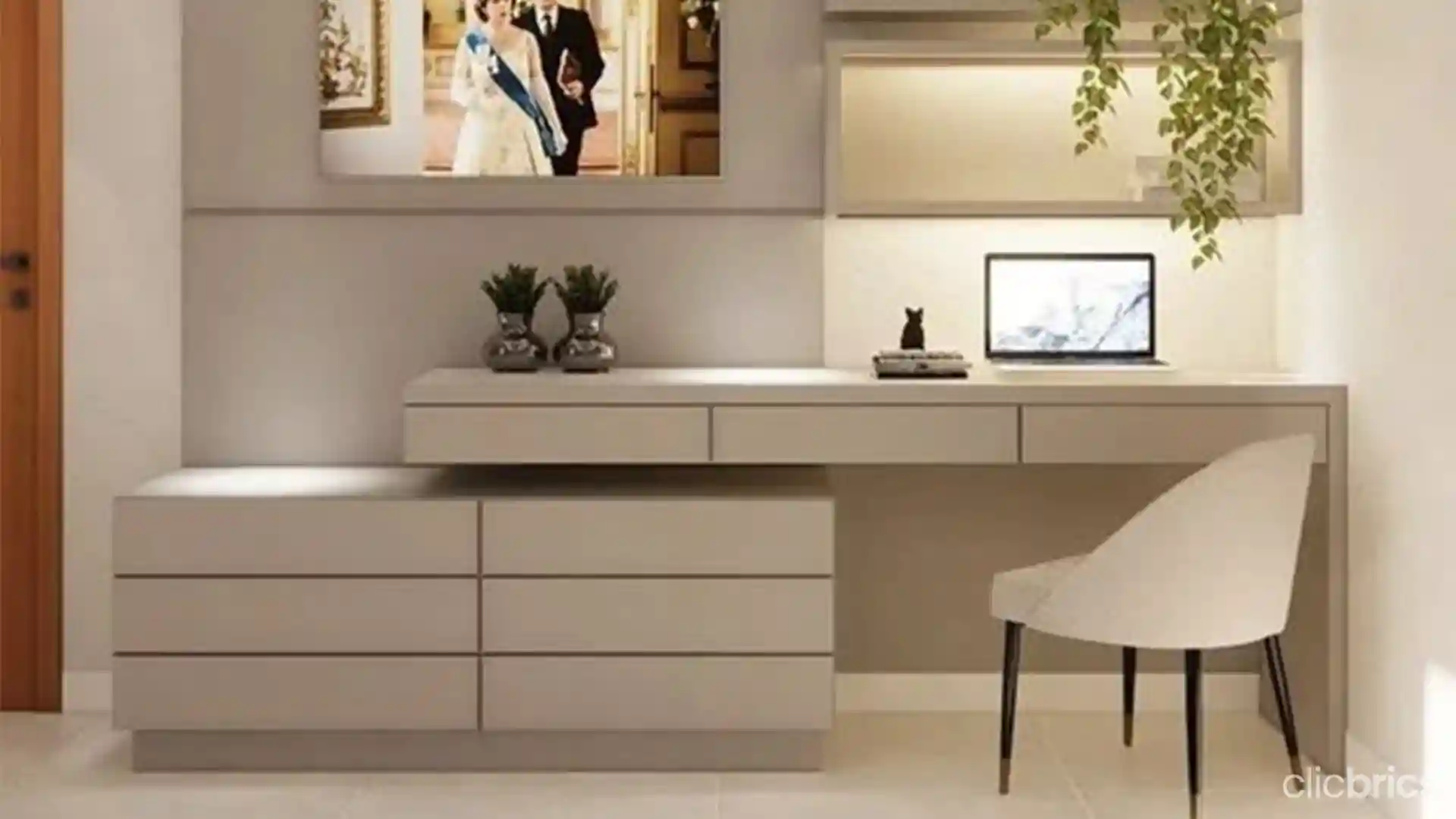 Source: Pinterest
You can go for a modern study table design if you want to make your space look modern and cool. It goes well with any home that has a modern interior and looks aesthetic when placed near a window. It can also have a TV unit attached to it or a wardrobe. 
A few advantages of going with this modern yet simple study table design are:
It looks versatile and modest
It makes your room look spacious
It allows you to experiment with different interior decor accessories like plants 
If you want to open up the space and have a productive vibe in your room, this is one of the study table ideas that makes a great choice. 
4. Modern Study Table With Bookshelf Design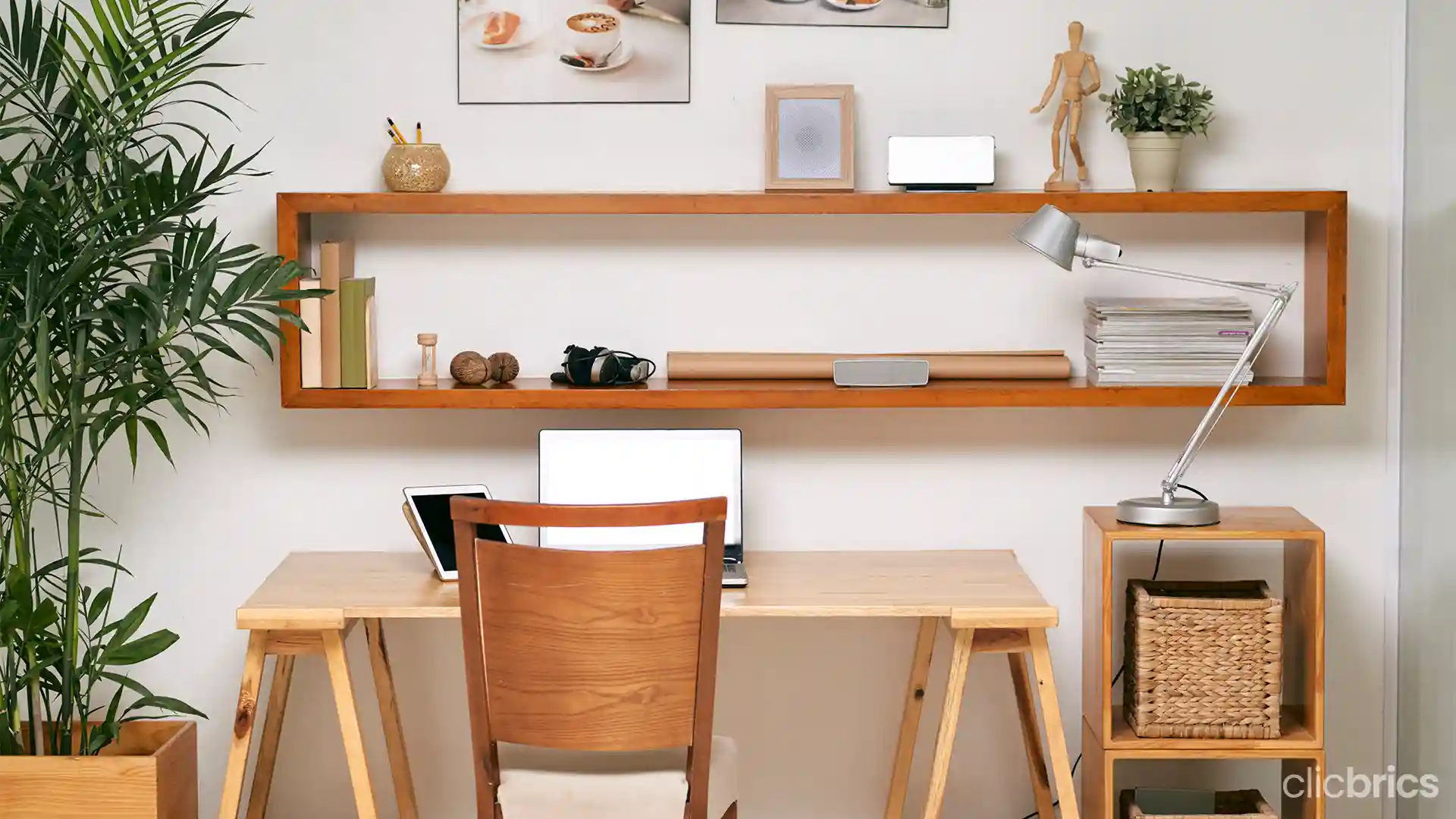 A study table with bookshelf design works well for students or even for a workspace. No matter whether you work or study, there are times you need books that you may not find online. Having a bookshelf turns out to be a luxury in those times. But they can take up quite a lot of space in your room. In cases like this, you can opt for either a wall-mounted bookshelf or connect both of them. 
Here's what makes this study table design for home a go-to choice:
It looks elegant and adapts to any type of room decor 
It keeps your room clutter-free
It gives you easy access to everything you need
It has a sleek design that makes your space look aesthetically pleasing
5. Select A Corner Study Table Design To Go Compact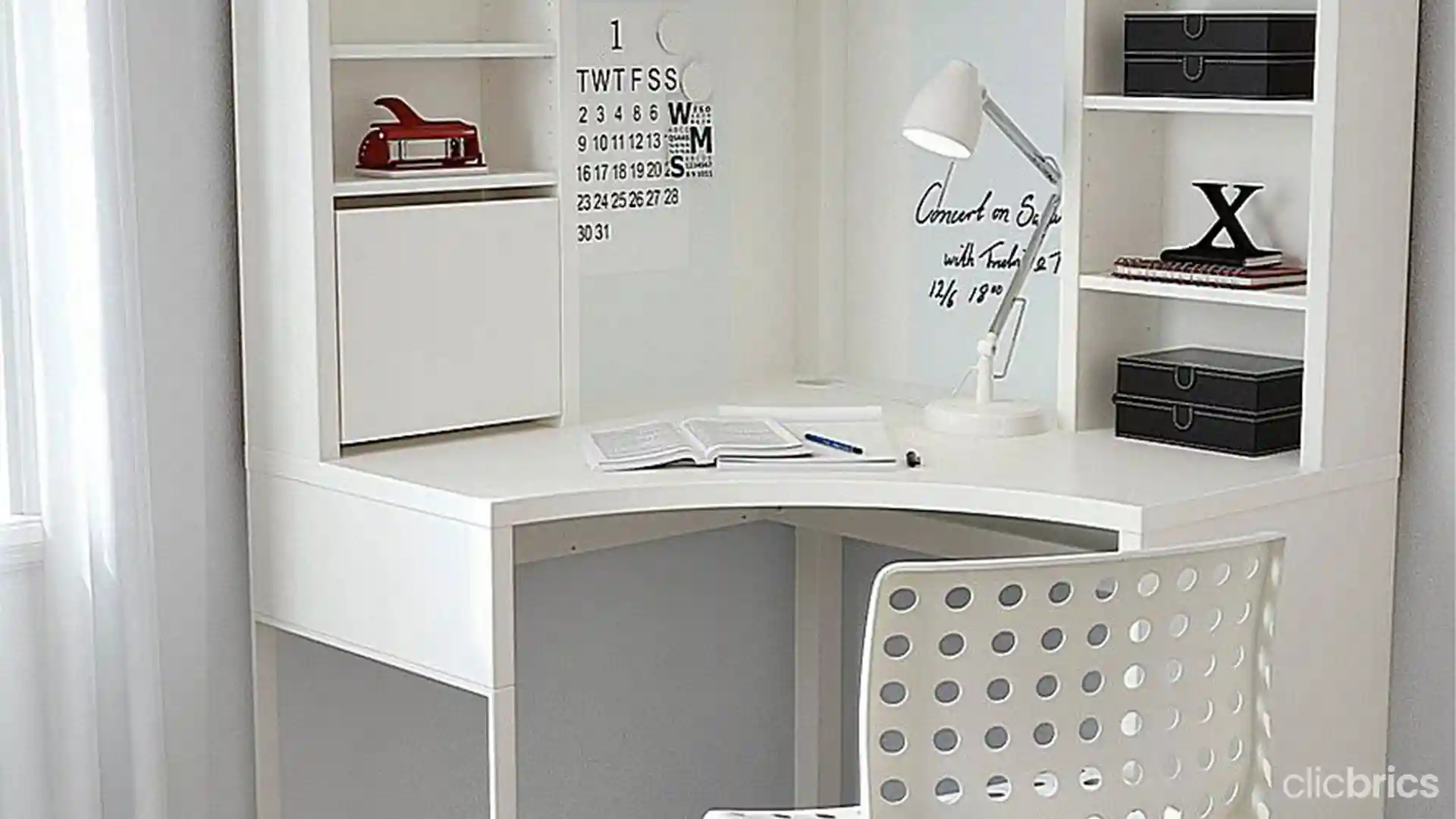 Source: Pinterest
You can opt for a corner study table design if you want a workstation in less space. 
Here are a few advantages of choosing a study table design for a quiet corner:
It gives you a greater leg space
It needs a lesser footprint
It is a simple yet aesthetic solution when you have space constraint
It looks neat and can be paired with a basic chair of your choice
Suggested Read: Inexpensive Home Decor Ideas To Uplift The Interiors
6. Choose Comfortable Study Table Designs For Students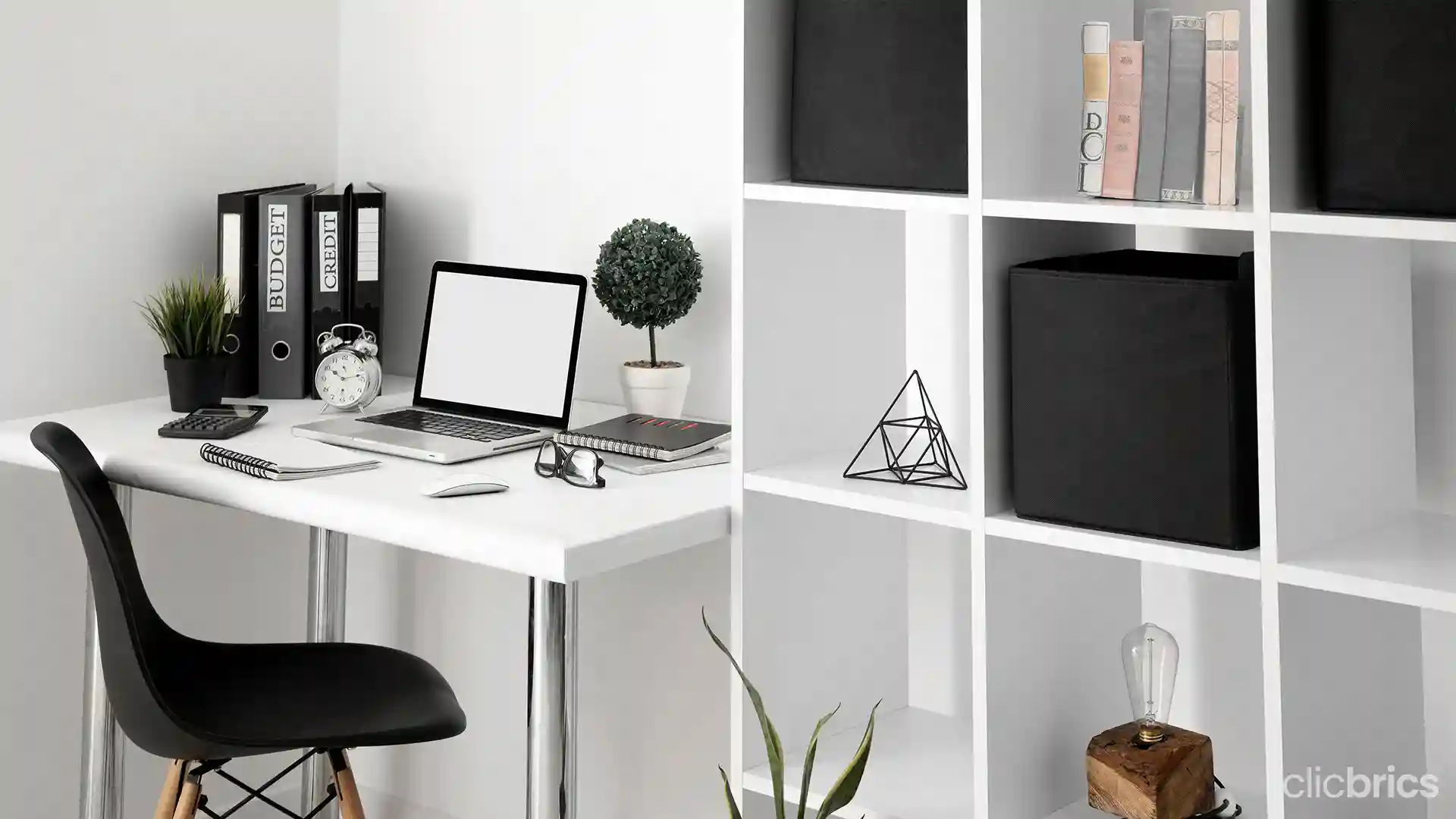 A student's requirements vary from those of an adult. If you have children at home who are still completing their education, this is one of the best choices for them. Here are a few advantages of using a comfortable study table design for kids:
It helps students discipline themselves
It is welcoming and calming for students
It provides students with a unique environment for their development
It blends well with the rest of the decor of the room
It keeps students organised and clutter-free
You can even opt for study tables made of wood for students. 
7. A Classic Wooden Study Table Design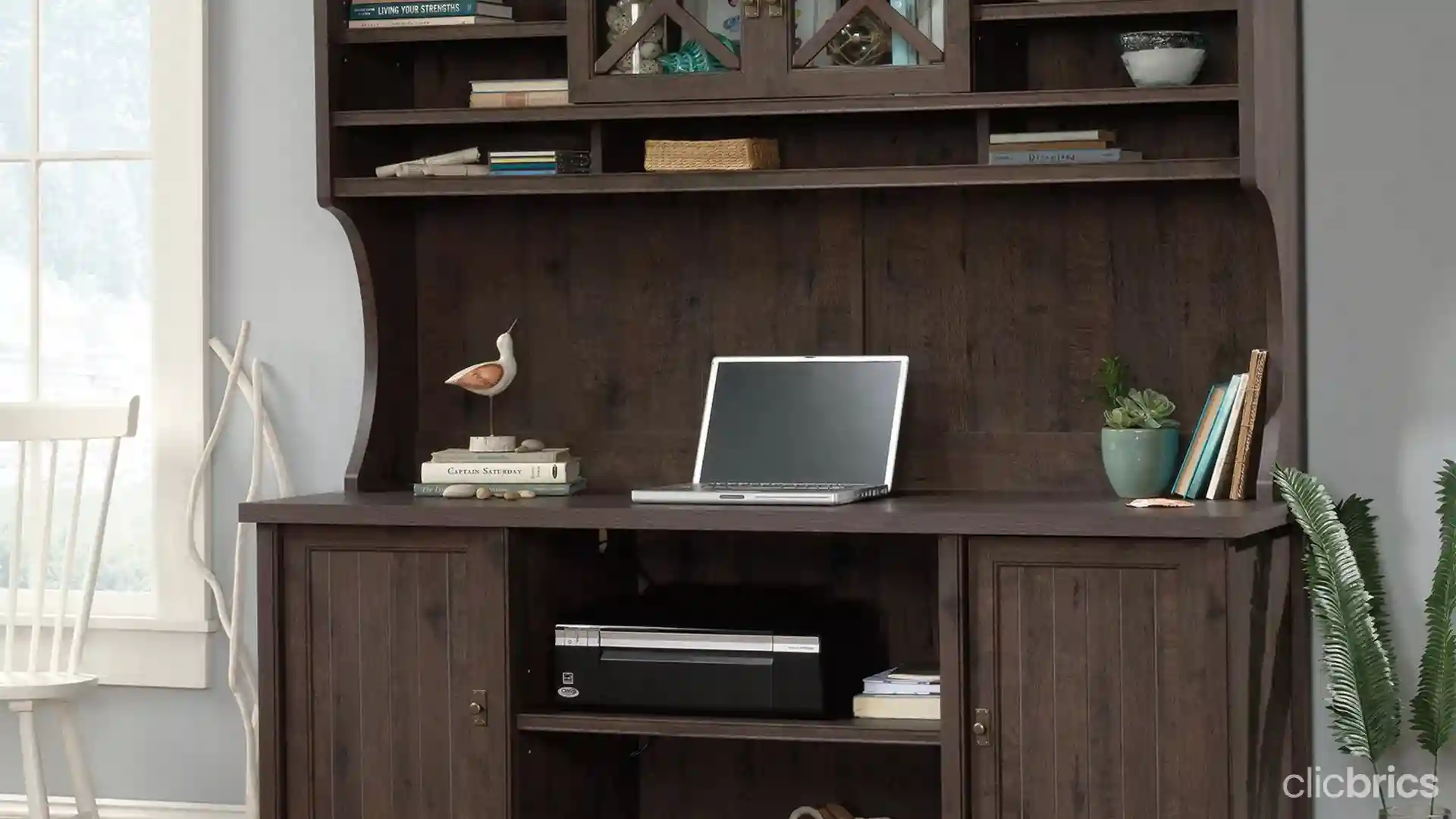 Source: Wayfair
A wooden study table design looks classic. 
It is among those suitable study table designs for students and adults and pairs well with a dark coloured as well as a light-coloured room. Here are the advantages of having a wooden study table in your room: 
It is sturdy and functional
It is budget-friendly and is worth the investment
It is durable and lasts long 
It adapts to the decor of the room
It keeps you organised with a considerable amount of storage
Conclusion
Choosing the right study table designs for home will ensure that you are productive and sit in the correct posture while you work or study. We hope the list helps you find the study table ideas you need for your room. Pick the one that resonates with you the most!
Also Check: Trending Bedroom Decorating Ideas & Designs