Table of Content:
You put in so much effort to decorate your guest room in the best possible manner but always end up neglecting your bedroom—which is, indeed, a bad move! After all, you spend nearly one-fourth of your entire life in your bedroom, so you must incorporate some simple bedroom decorating ideas into your bedroom to make it look more cosy, tranquil, and welcoming.

In order to help with your room decoration, we have taken the liberty to present you with some intriguing bedroom decorating ideas that will transform your sleeping space into a haven for relaxation.

Whether you are giving a makeover to a small bedroom or a spacious master suite, because these bedroom decorating ideas will work to build the bedroom of your dreams! So, without waiting any further, let's dive into the blog and discover fabulous bedroom decorating ideas .
1. Clean Up The Clutter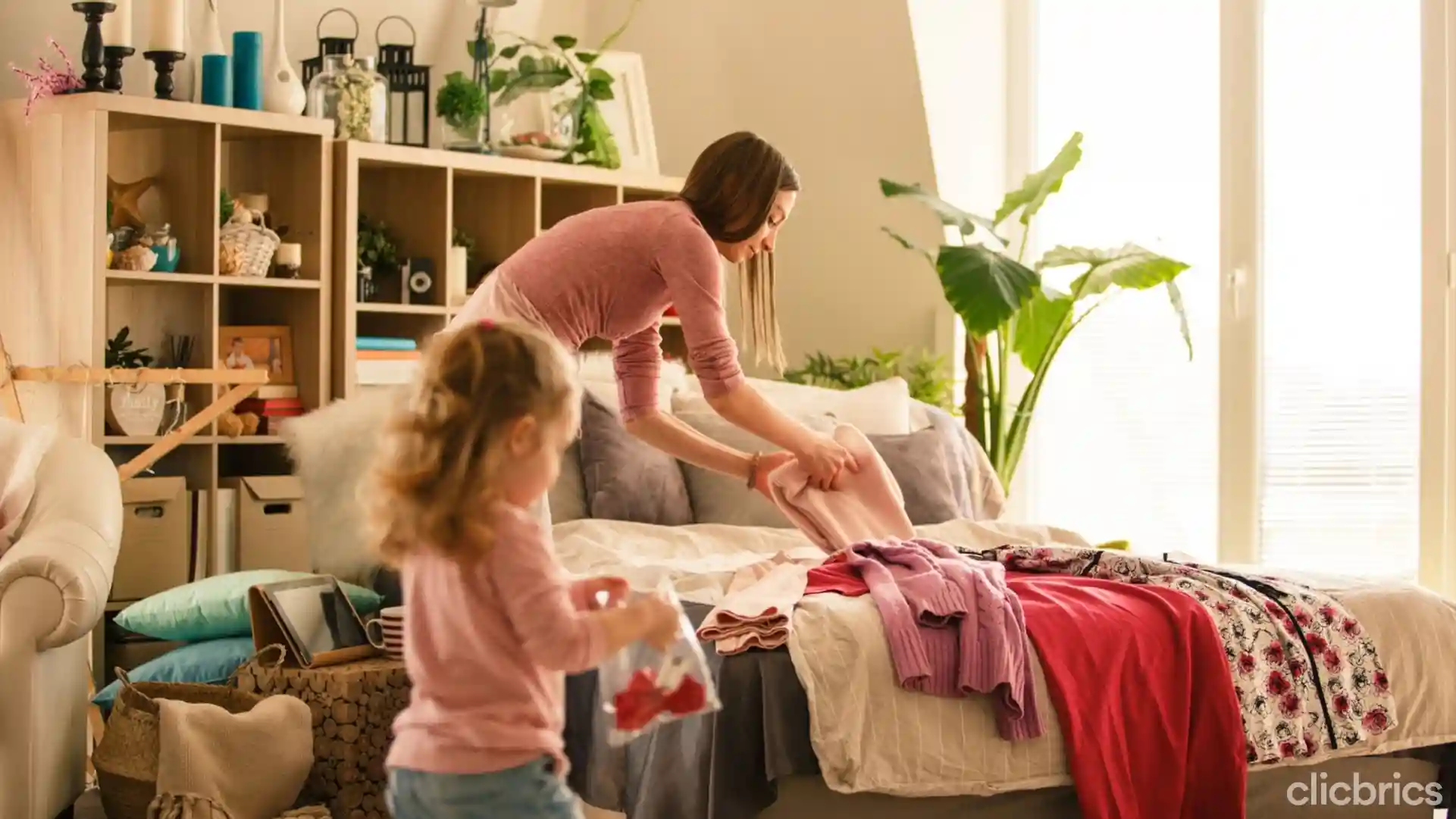 If you thought our small bedroom ideas were just here to make you shop—we are going to burst that bubble! 

You wouldn't want your sleeping space to be crammed with unnecessary furniture nor feel too cluttered with accessories or other irrelevant belongings lying around, either! So, get up and start making your bedroom settled in an organised manner. 
Ensure that the table beside your bed has a drawer where you can put your necessary day-to-day things.

Use the bed skirts and under-bed boxes. 

Don't place baskets on the floor; instead, place a proper functioning drawer for your extra throw bedsheet.
Also Read: 10 Cleaning Hacks You Wish You Knew Earlier
2.Keep The Bedroom Walls' Colours Subtle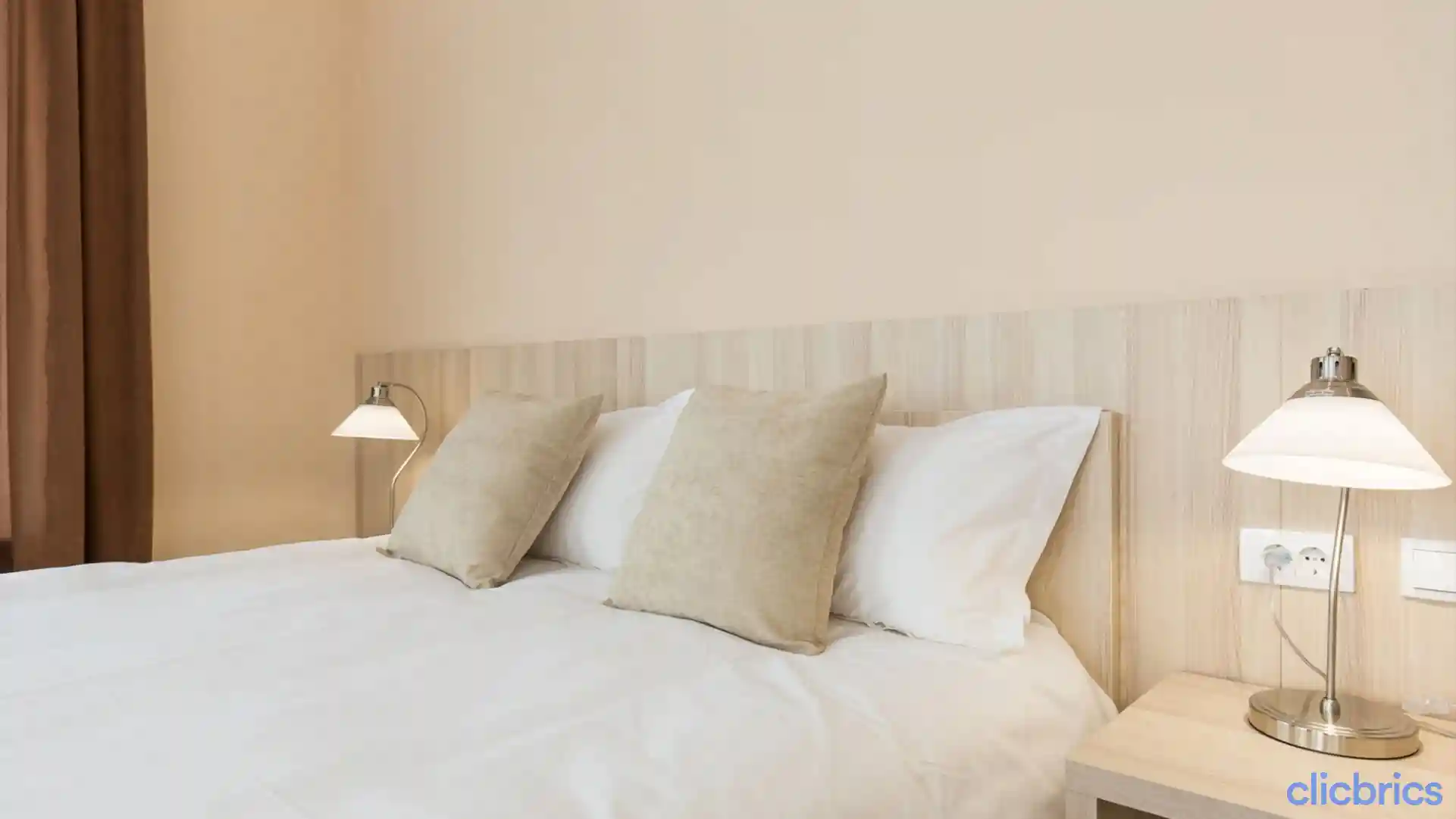 You must have observed that when it comes to modern bedroom designs people don't just randomly do experiments. Instead, they try to keep things subtle. Which is why the best modern, simple bedroom design is to go with neutral colours on the walls. The tendency to keep colours subdued has a very neutral, calming effect on your sleep and helps make you sleep better. You can even go for a two-bedroom colour combination where you can introduce some whites, soft blues, and other soothing shades.

Also Read: Few Irresistible Colour Combinations For Your Bedroom Walls

3. Shop While Staying in Your Comfort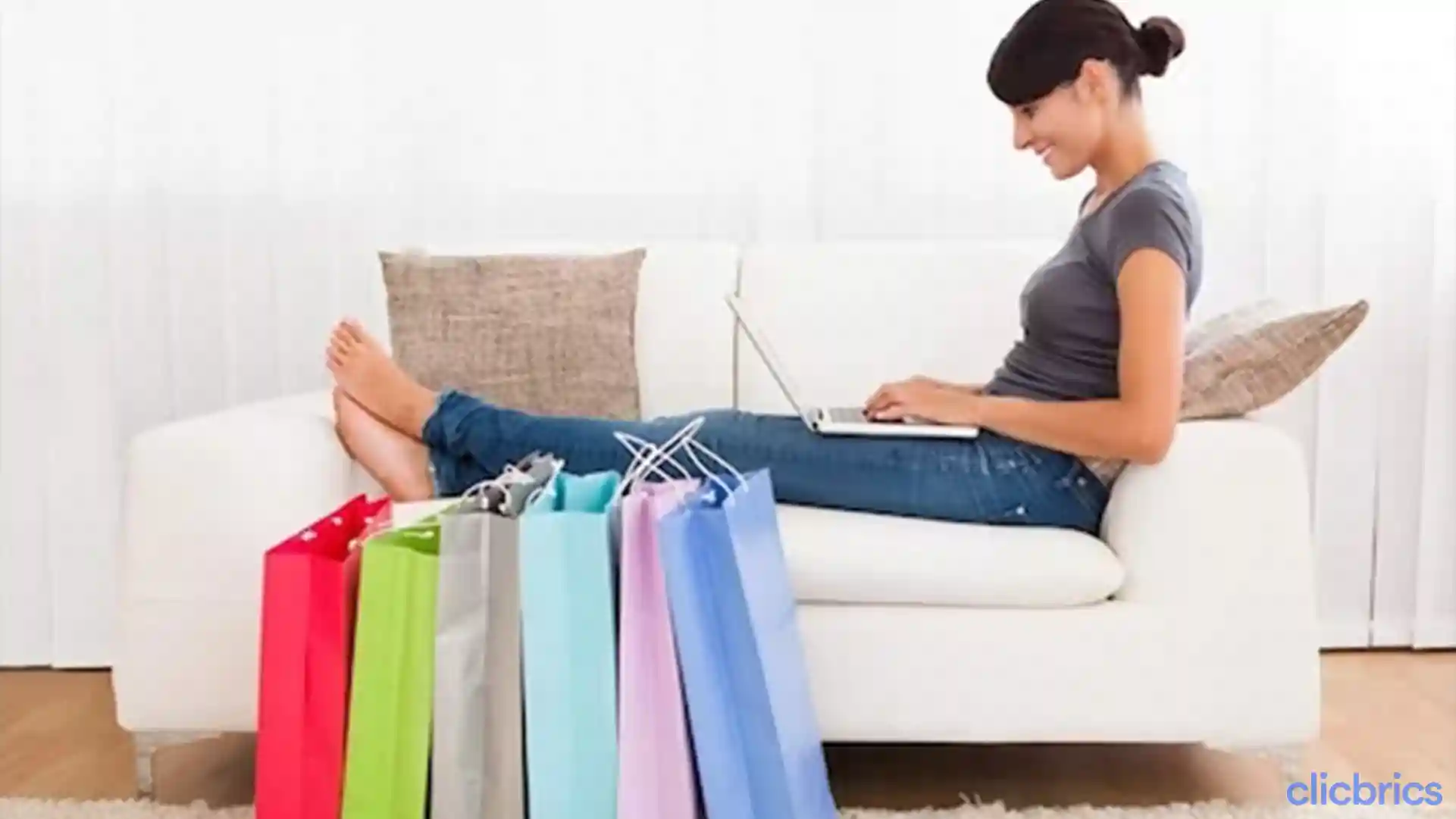 No, this doesn't mean shop till you drop at Amazon ( though we love going on full swing on Prime deals, especially during Diwali), but the idea behind shopping for bedroom decoration items is mentioned below-
If you're looking for small bedroom ideas, you can always rely on mirrors. Yes, strategically adding a mirror in your small bedroom will make the appearance of your room larger and will allow more items to be more visible. You can hang a mirror behind your bed or opposite window to receive additional natural light. 
ClicTip: You can search for some vintage mirrors at a flea market to spruce up your bedroom. 
You must've seen those beautiful fine art paintings in many modern bedroom designs. Well, you can add the same touch by not putting a strain on your budget. Instead, go for wall art or photographs to fill the bare bedroom walls. It is the easiest way to make your sleeping space feel more upscale. 

Even though you are looking for inexpensive bedroom decorating ideas, you can try to carve out a bit of money and buy a comfortable mattress to help you sleep better. Believe it when I say—a great night's sleep is way more important than spending a few extra bucks! So, adding a nice mattress will definitely be a life-changing experience. 
Also Read: 5 Tips When Decorating A Small Apartment
4. Upgrade Your Tilted Window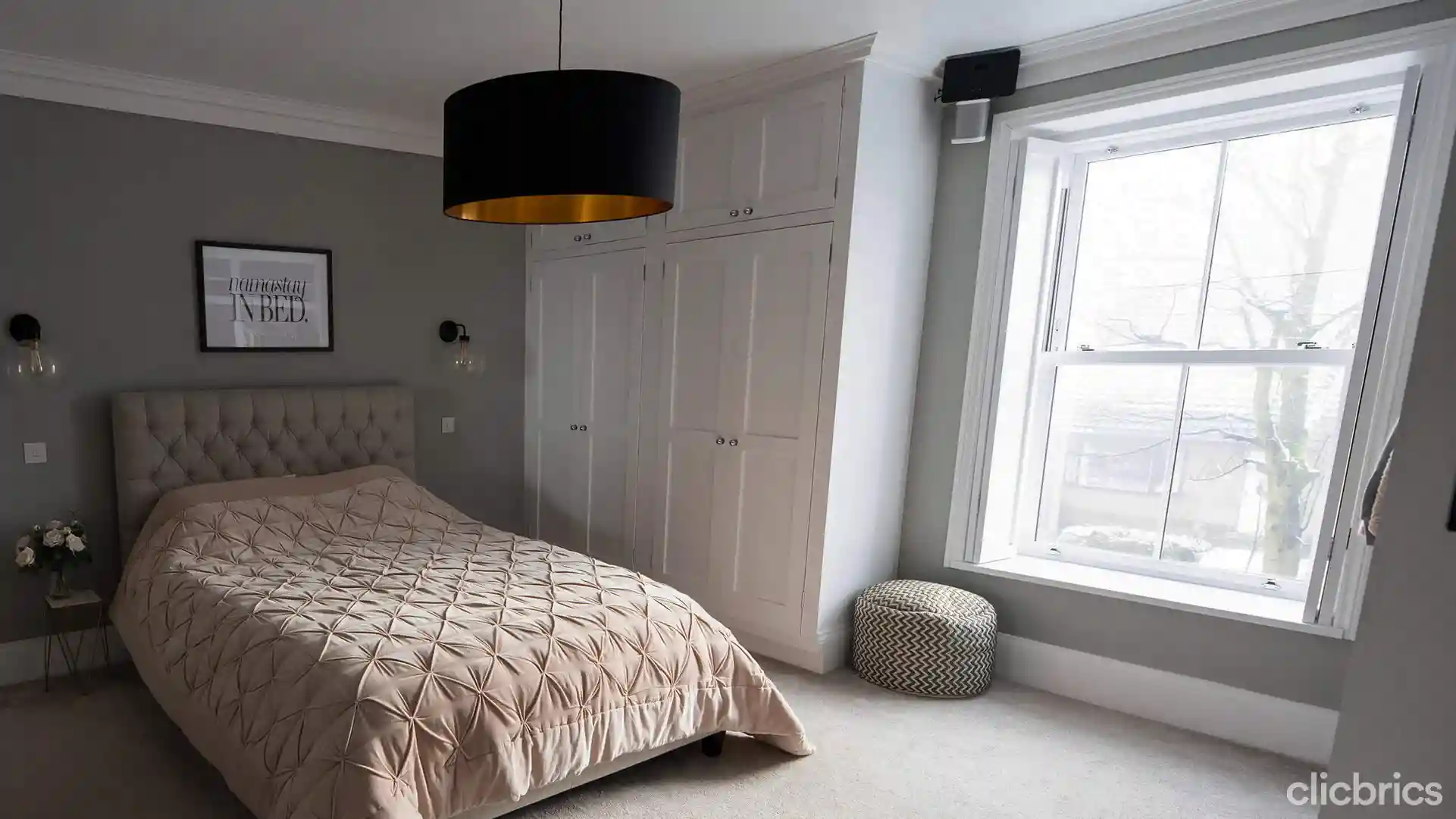 If you haven't worked on upgrading your window treatments, your bedroom will not get the polished look you have always wanted. Tilted or broken windows tend to give the worst impression, so when you look for bedroom decorating ideas, don't neglect the part where, instead of decorating, you need to work on upgrading. If upgrading isn't sufficient enough you can entirely replace the window. One time investment for better home never hurts the pocket. 
5. Give Minimal Look a Try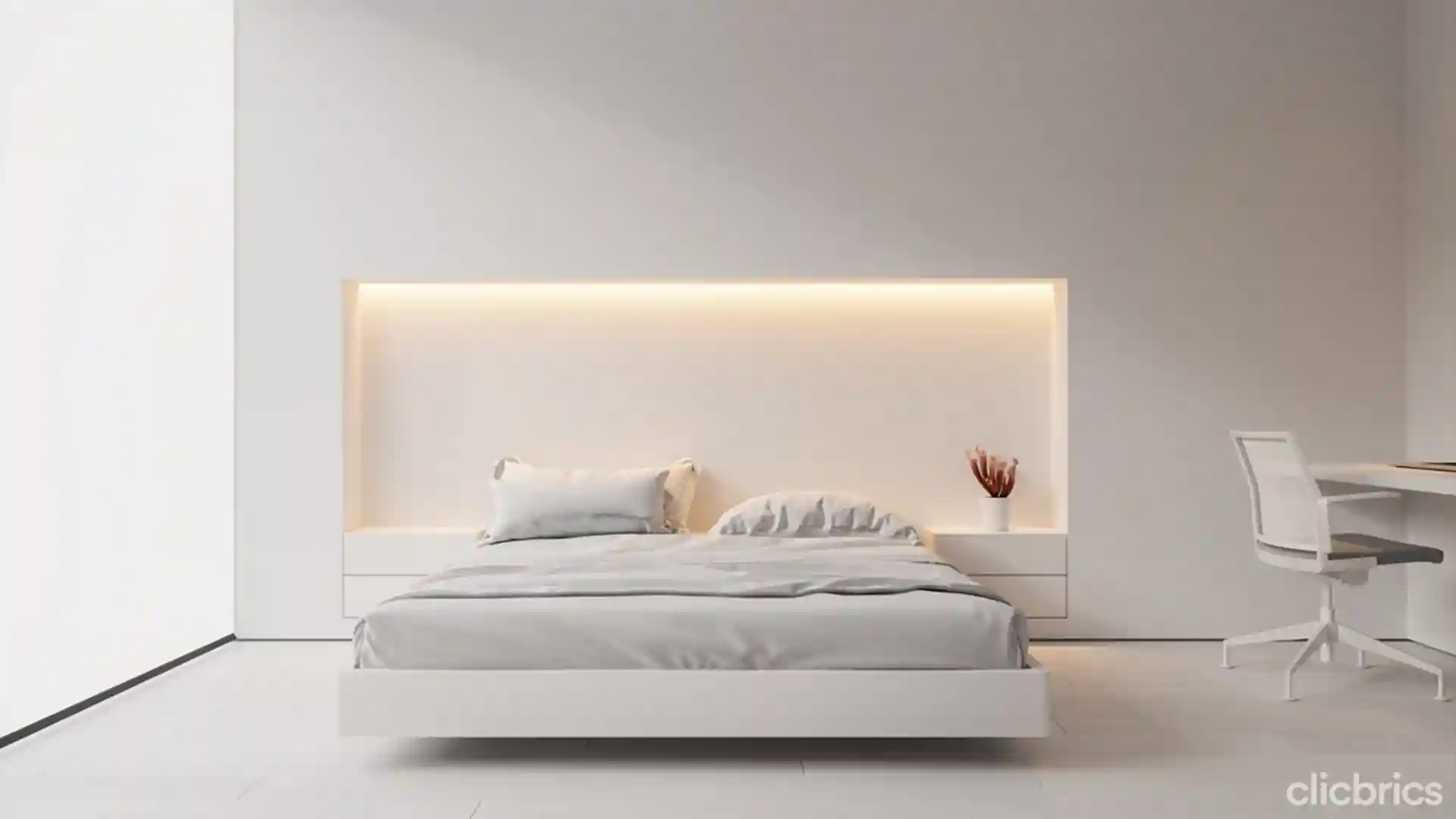 There is a simple mantra—buying less costs less! If you are looking for budget-friendly bedroom decorating ideas, create a minimal look without a shadow of a doubt! Here's how: sticking to a simple colour scheme and streamlined pieces helps create a purposefully better bedroom space. The trick will not burden your pocket, and you will have a simple yet effective bedroom all to yourself.

Also Read:
Simple House Design Tips That Everyone Should Know Before Turning 40!
6. Elevate the Look of Your Bedroom with Good Lighting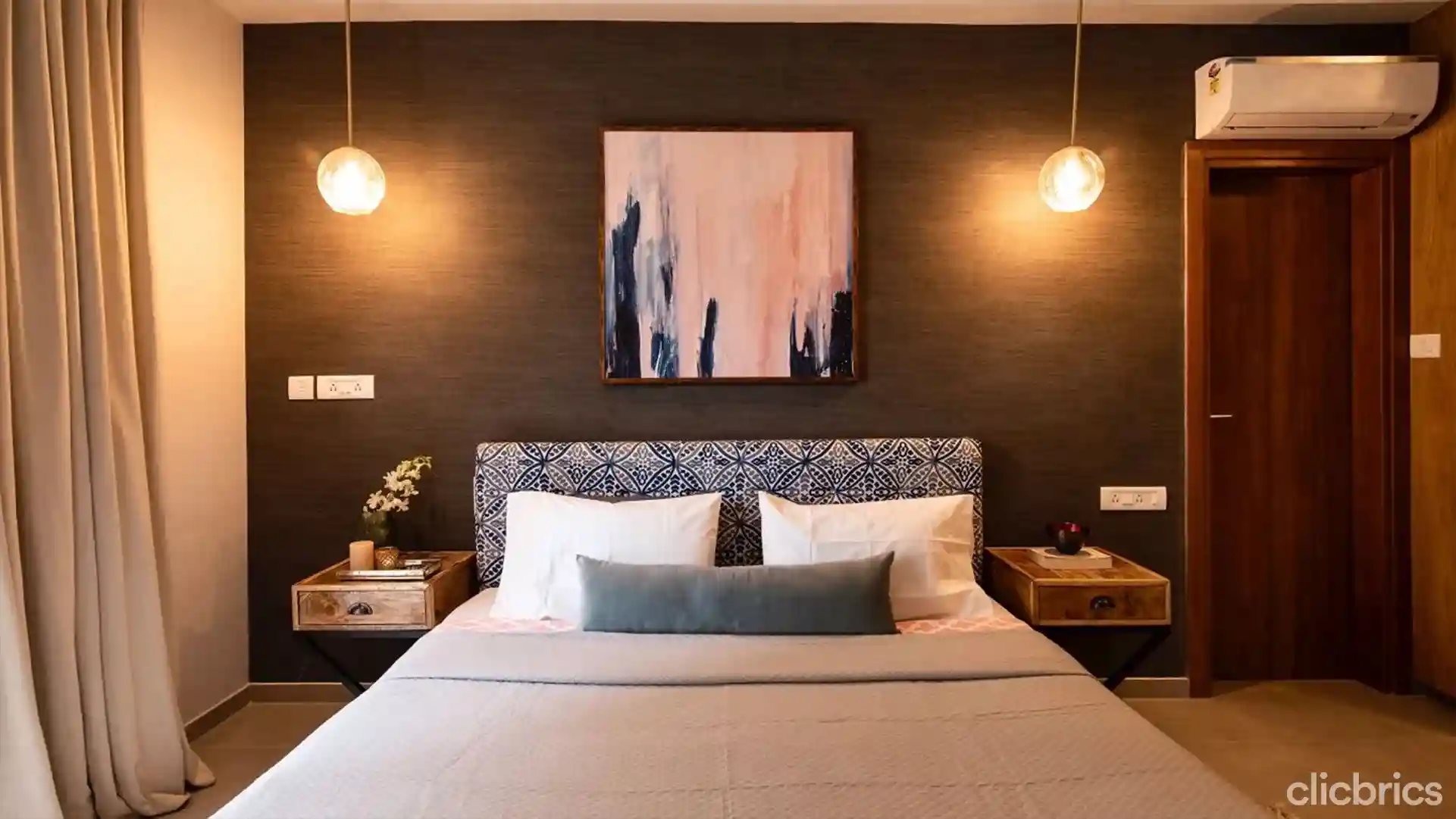 There is no doubt that none of the bedroom decorating ideas will be worth it if your bedroom lighting game is weak! So, consider keeping lamps with different lighting levels so that you can increase or dim the light based on your mood. 

ClicTip- Your sleeping space must have at least 2-3 sources of light! 
7. Work on Bedding Seasonally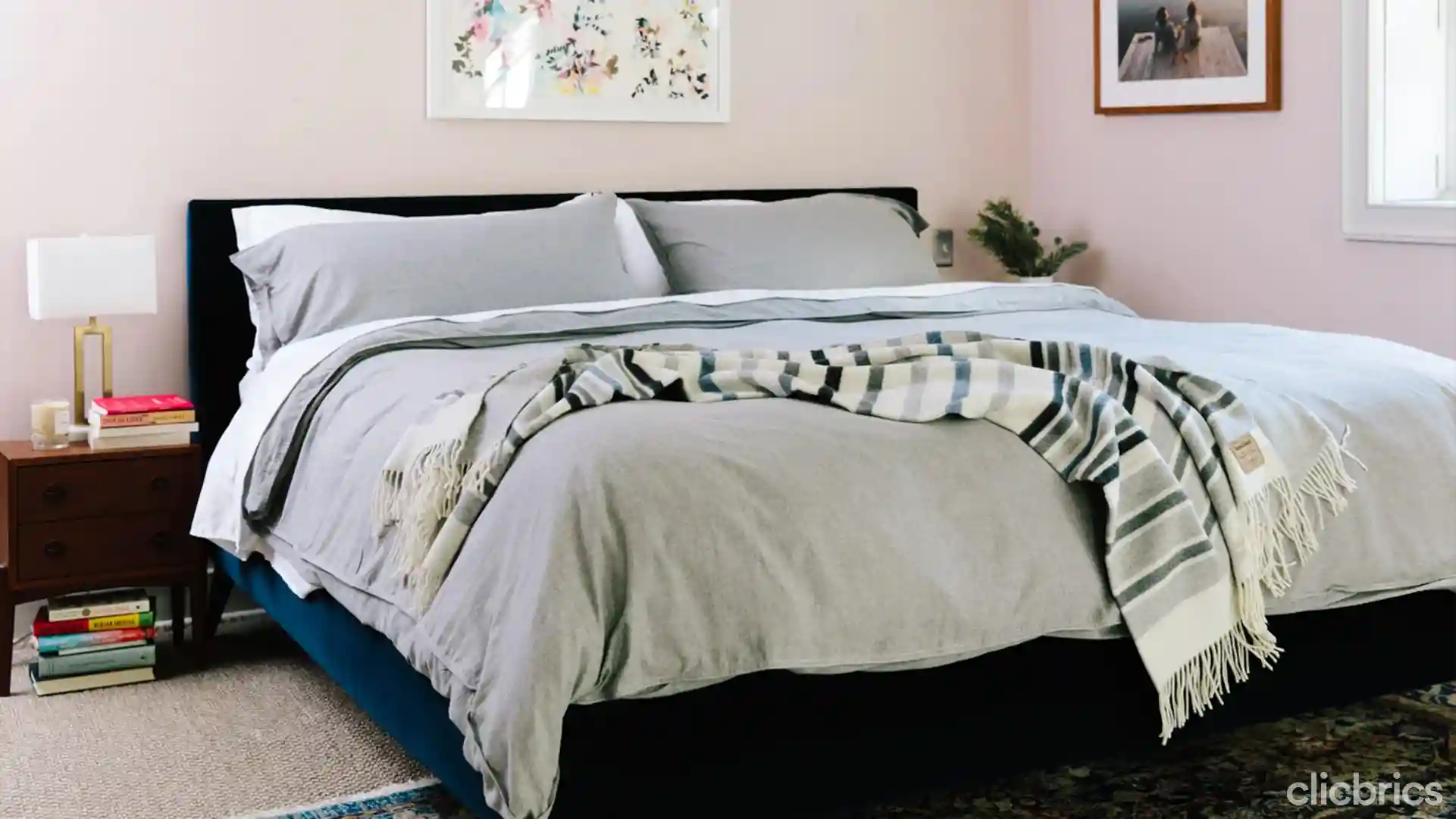 If you want bedroom decorating ideas that are completely fun and help to keep your space looking fresh, try changing out your bedding every season. Don't fret! This small investment is a nice way to avoid getting bored with your own sleeping space. A little seasonal renovation never hurts. 
8. Bring Out The Perfect Flooring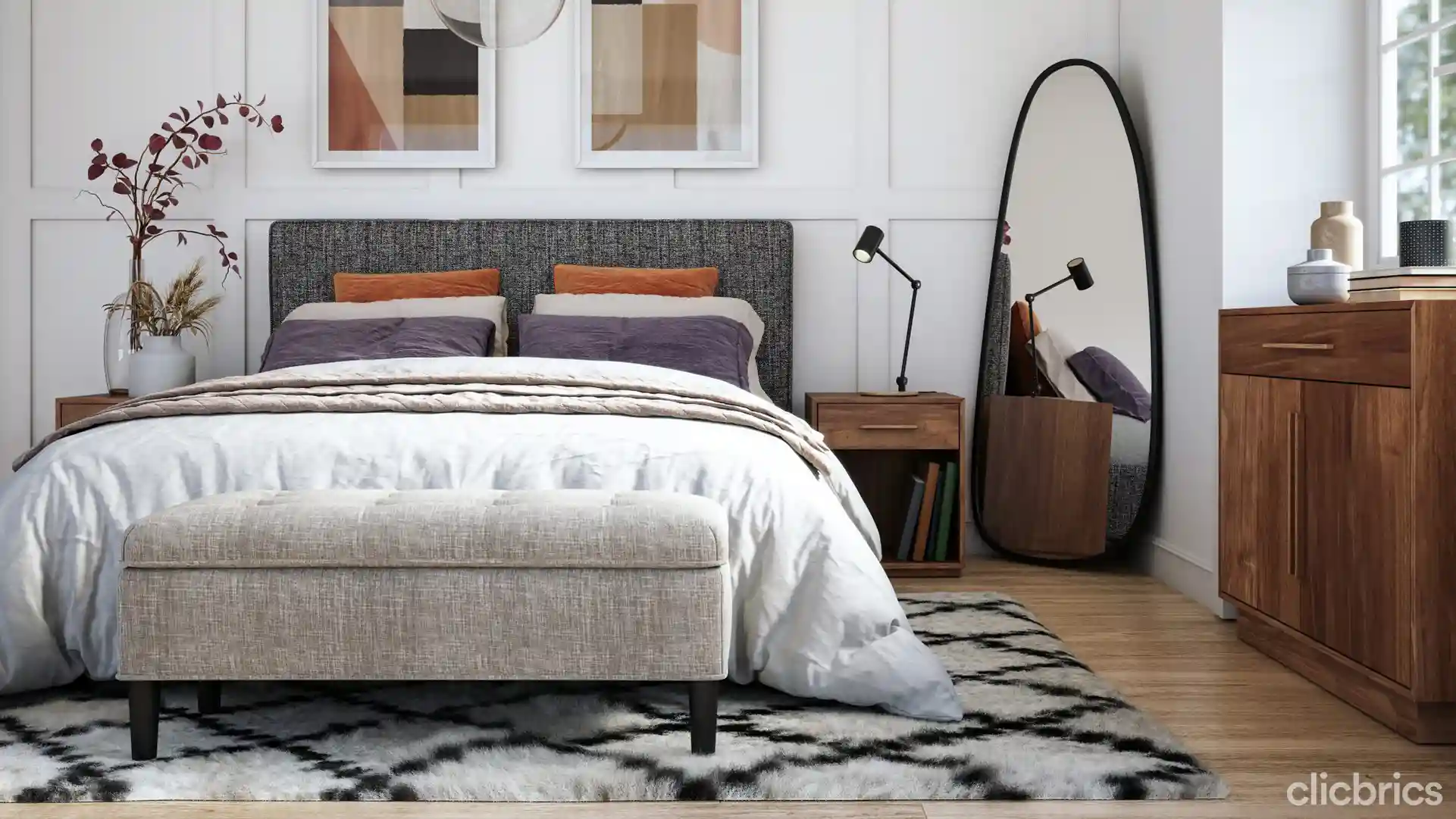 It is always good to have something soft underfoot every morning when you wake up! So, make your bedroom look finished by adding a rug, which will feel more pleasant during winter mornings. 
9. Add Cute Little Home Plants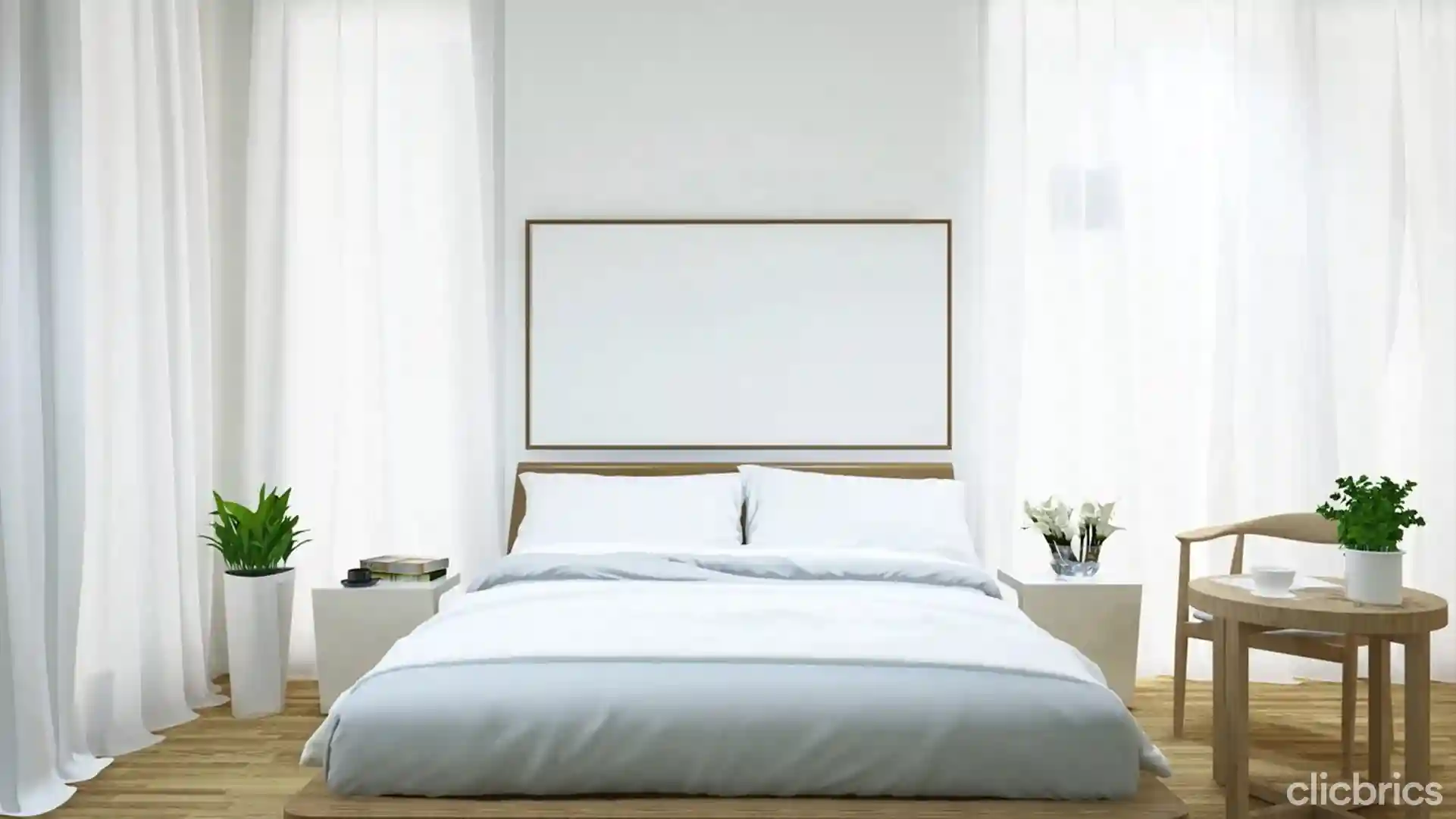 Of all the bedroom decorating ideas, the cheapest one is to add potted plants. This will not only enhance the look of your sleeping area but also clean the air. When you are buying plants for your home, choose easy to maintain plants so that you will not have to spend more  time replacing dead plants than making the room look more attractive. 
ClicTip: A good snake plant or philodendron will look absolutely beautiful in your bedroom. They are not only indestructible, but they also cost less, require less maintenance, and add to the ambience of your bedroom.

Also Read: 20 Medicinal Plants You Need At Home
10. Enhance the 5th Wall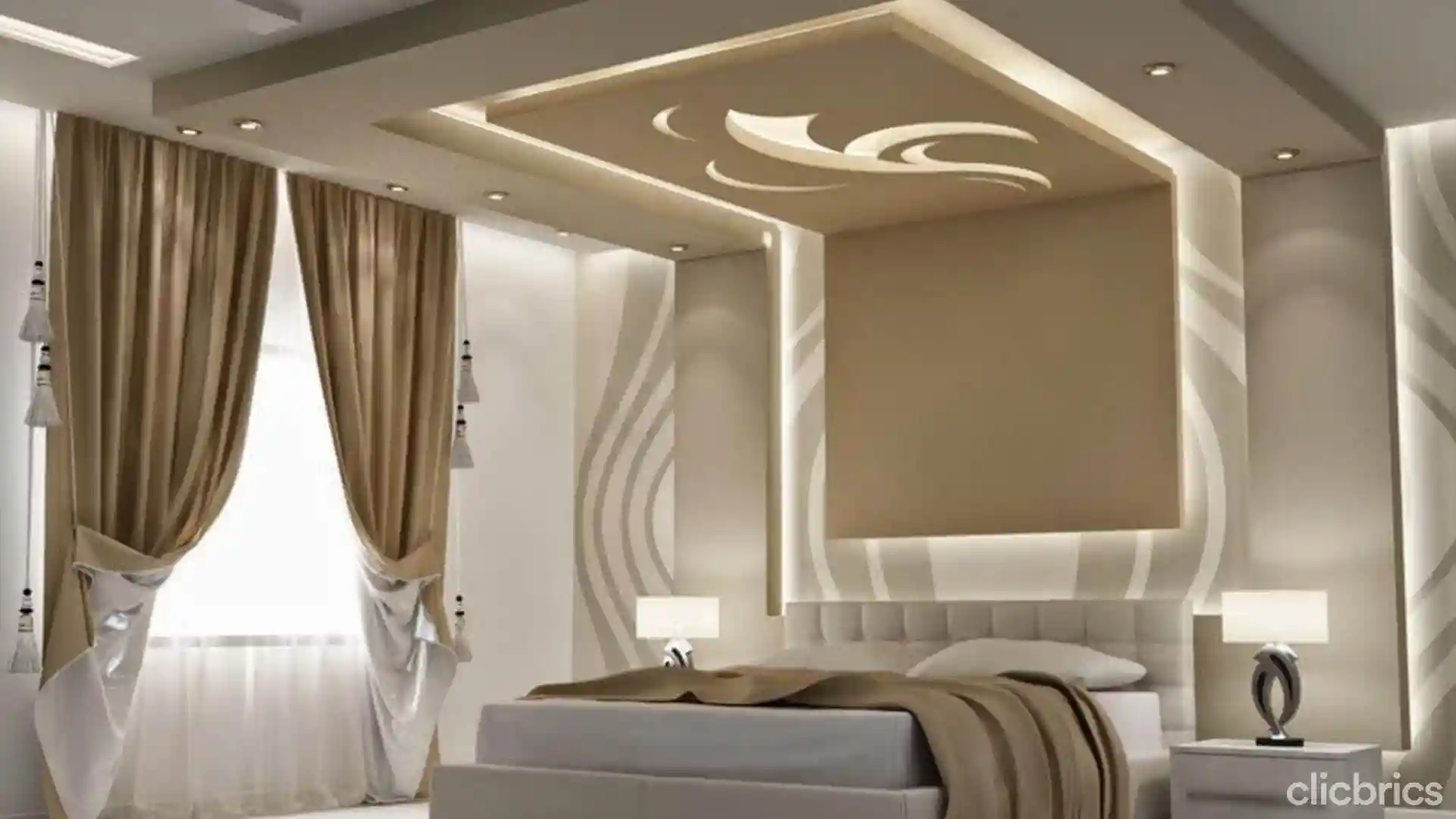 Busy hunting for bedroom decorating ideas and forgetting about the 5th wall is so not cool! Look up; there is a wall you haven't even thought about working on, which is the ceiling. To revamp the look of your bedroom, add some colour to your ceiling rather than keeping it plain white with a fan.
We sincerely hope that these bedroom decorating ideas were sufficient to give your bedroom the makeover it has always desired!