Table of content:
Are you bored or slightly embarrassed by your home's worn-out walls,  floors, and furniture? Well, then, consider this feeling a wake-up call to revamp your home. But you can't straightaway jump on renovating the whole house if you're tight on budget. A small budget & big makeover takes time to complete. So, if you're looking for home decor ideas that do not put a strain on your pocket, then today's guide will come in handy.
The Budget Decorating Mantra 
If you have a small budget and a big makeover intention, you should follow only one mantra, i.e., don't move, improve! For example, new ceilings, flooring, and large decor items look beautiful on Pinterest boards, but they aren't always practical for your wallet. Instead, you can think of upgrading your home's look by doing little decorations on a budget. 
Now, confused about where to start decorating on a budget? Well, below is a taster of our top home decorating ideas on a budget that will bring you out of your misery! 
Budget-Friendly Home Decor Ideas
The below-mentioned home decor ideas will help transform the tired interior of your home into something worthy of flaunting on social media. 
1. Home Decor Ideas To Add A Subtle Touch To Your Living Room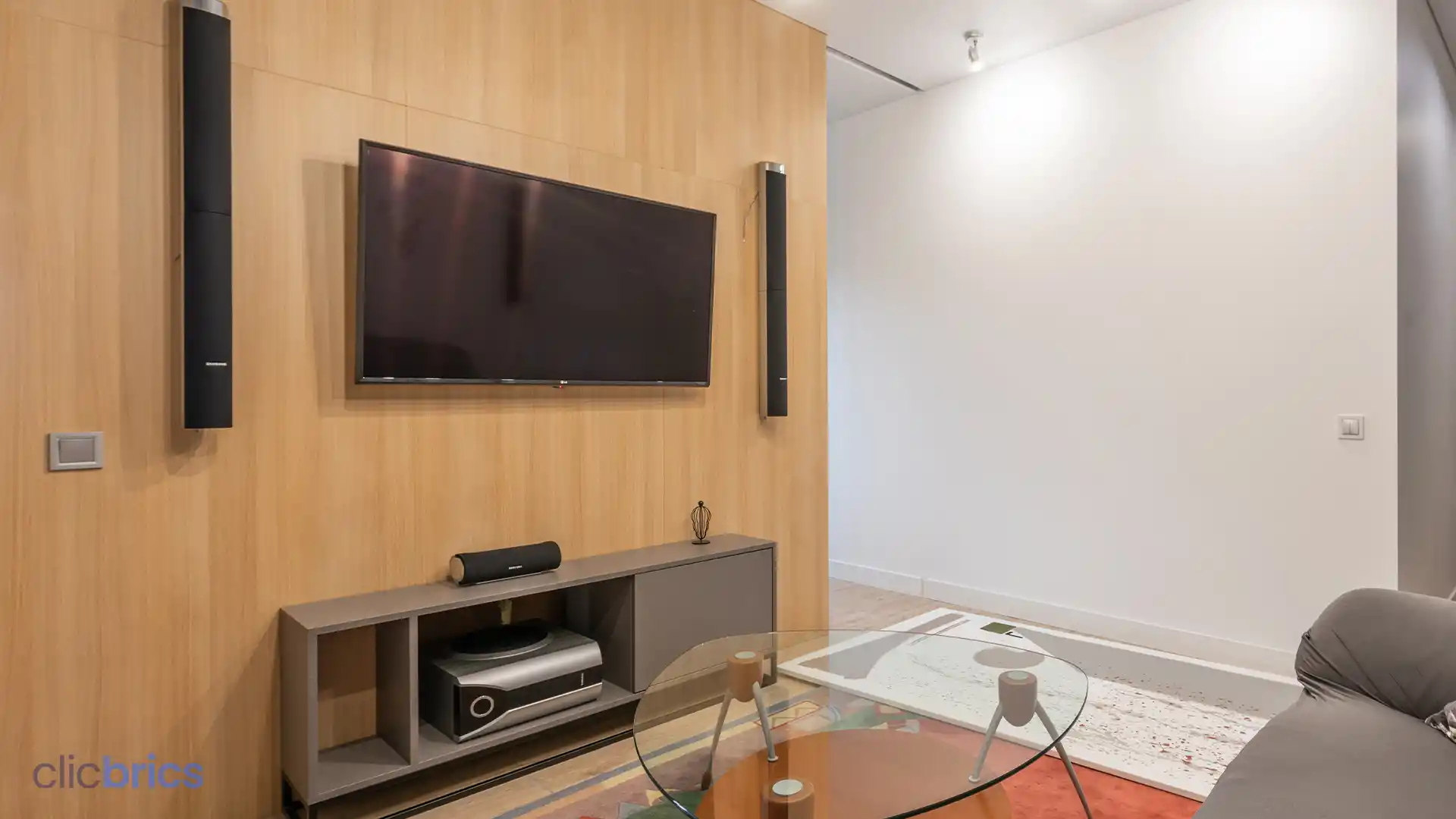 You have to invest most of your energy on your living room while decorating home on a budget. 
A neat, clean, organised home can create a great look for your room. So start by decluttering your home.
You can install a wall cabinet, which will work well for installing a television or a music system.

To decorate your living room, you can add artefacts, antique pieces, or other home decor items, which can be easily obtained at a low cost from your nearby flea market. 

Since buying furniture for your living room will cost a lot of money, you can change the sofa's upholstery. Add colourful cushions and refurbish furniture with good paint or polish. 

Change the layout of your furniture by adding small side tables to give it a new look. 
 Also Read: Start Your Home Design Journey: Quick and Easy Tips |Exterior & Interior|
2. Home Decor Ideas To Upgrade The Look of Your Bathroom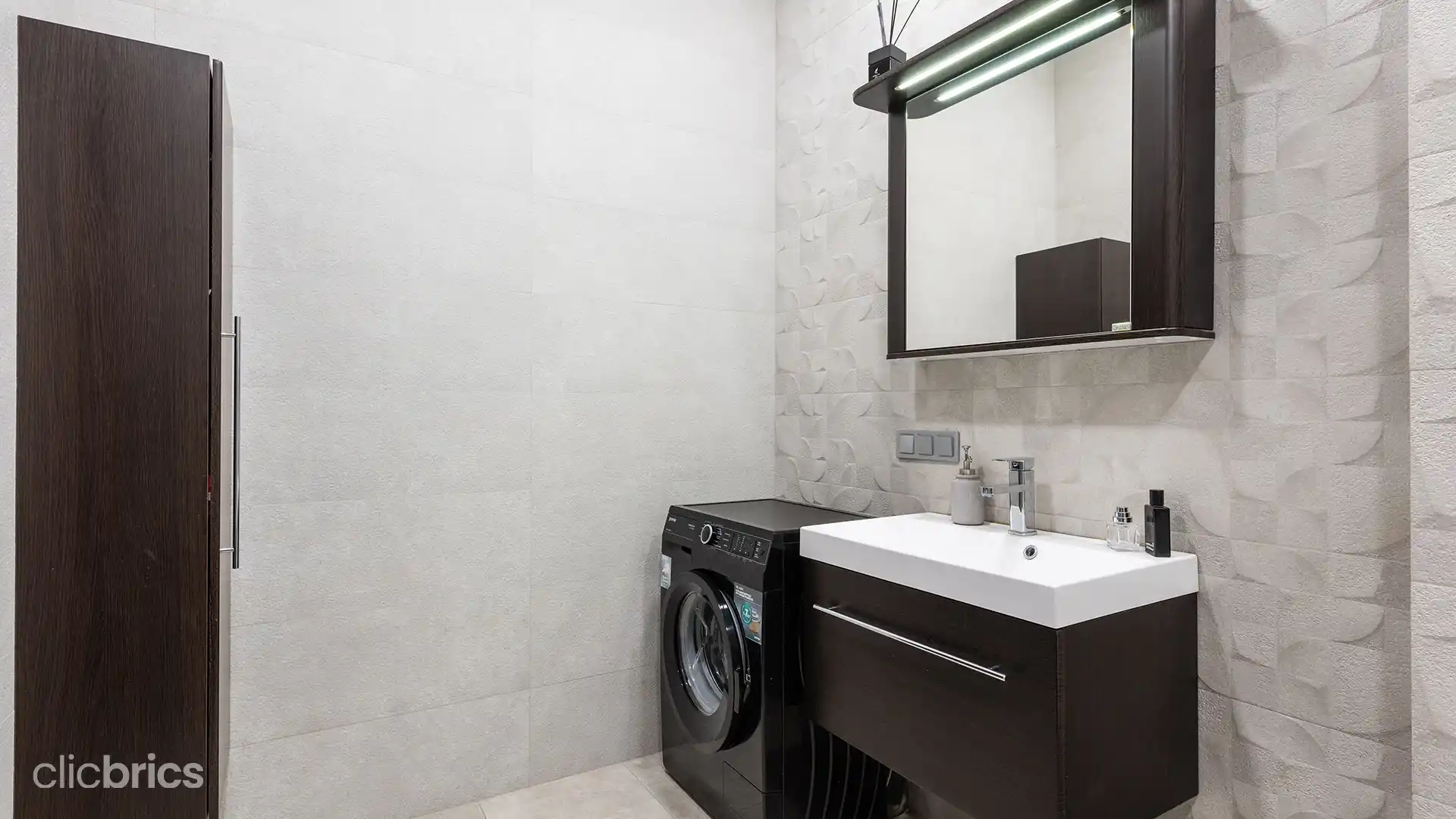 Often, we end up neglecting to give the bathroom a makeover, which is extremely wrong! The bathroom is a space that reflects your sense of taste and lifestyle. So, when working on giving a makeover to the bathroom, start by adding a fresh coat of paint. Now, change the handles, mirrors, towel rods, and soap dishes to give your bathroom a modern look. If your budget allows, you can also incorporate a cabinet above or below the washbasin where you can keep your bathroom essentials. 
3. Home Decor Ideas To Style Your Bedroom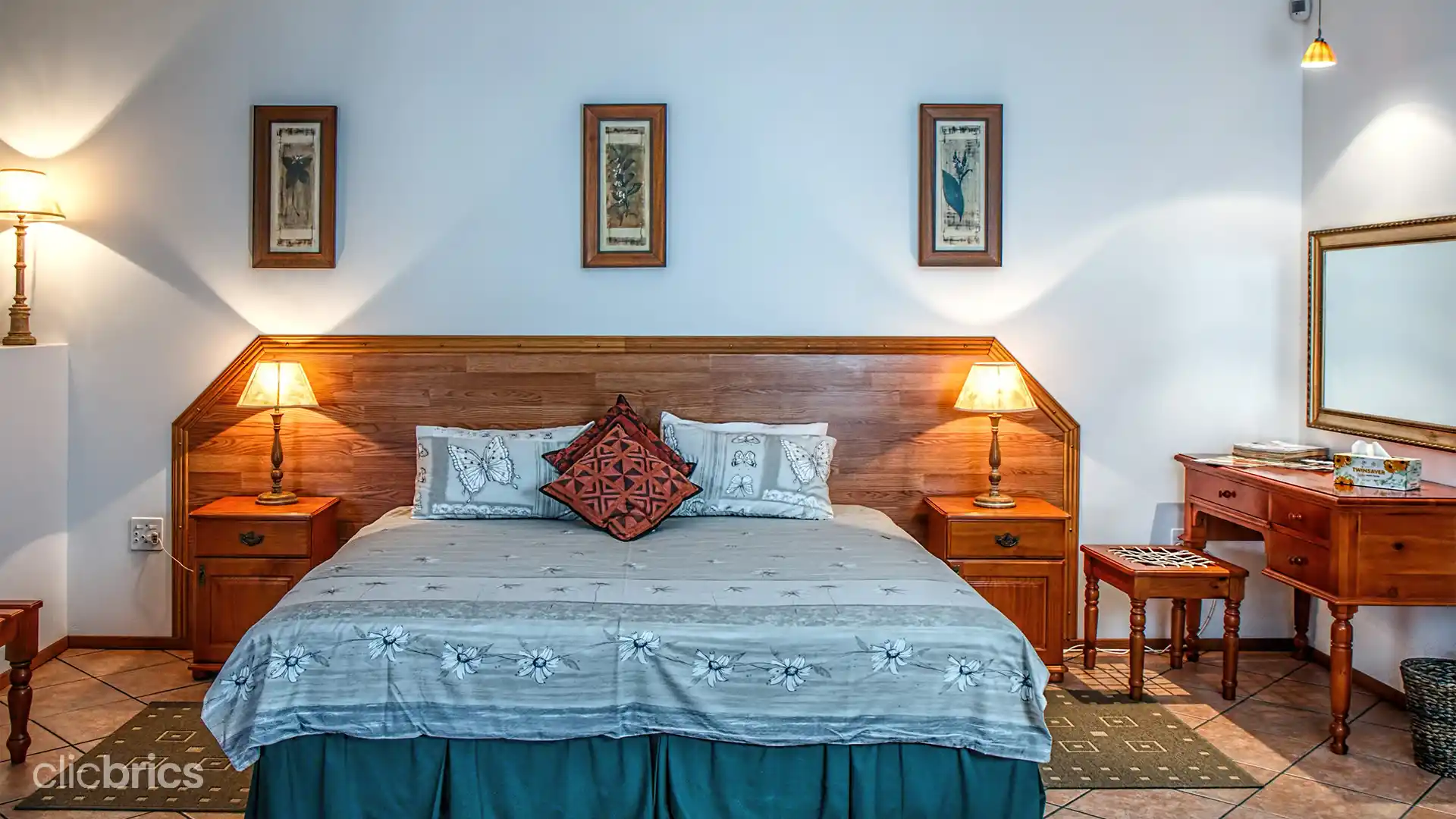 To give your Indian bedroom a Scandinavian look, we have compiled the below-mentioned home decor ideas- 
Change the fabric of your bed sheets and add new pillow covers, rugs, and cushions. 

Drop-down spot lamps from the roof can create new lighting arrangements in your bedroom. 

Install new table lamps on the side tables to get a cosy look. 

You can incorporate stylish frames for artwork, digital prints, or abstracts to transform your dull bedroom wall. 

If you want to add a vintage look to your bedroom, hang a big antique clock. 

If you want to create a modern bedroom, you can add cute table lamps on the side table that match the colour scheme of your bedroom. 
 Also Read: Top 5 DIY Home decor ideas homeowners will love
4. Home Decor Ideas To Create A Trendy Kitchen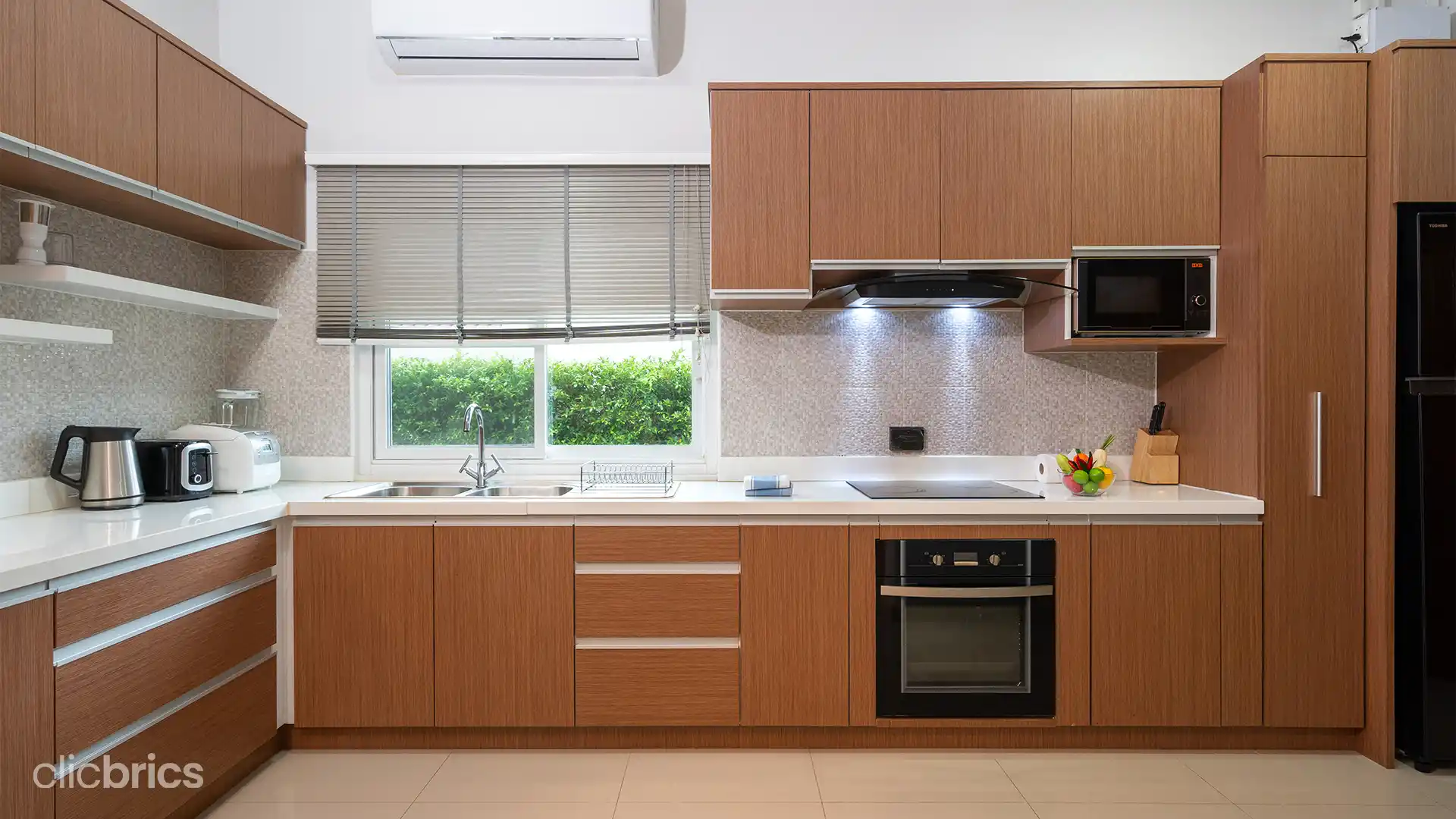 If you wish to revolutionise the look of your kitchen without penny-pinching, then the home decor ideas below will be very useful for you. 
Adding extra cabinets is a tried-and-true tip to give your kitchen a makeover. This tip is a lifesaver for people working in a kitchen on a daily basis. You can easily find your spices, cookbooks, and utensils in specific cabinets. 

If you have expensive wedding china, you can install a glass cabinet and put those dishes in it to show your taste and style. 

Since replacing the entire cabinetry all at once will put a huge burden on your pocket, instead, you can change the colour of the kitchen cabinets and their handles and add stunning vinyl stickers that will provide a good makeover on a small budget. 
 Want to explore the latest open kitchen ideas for a perfect home decor? Check here!
5. Home Decor Ideas To Experience Fine Dining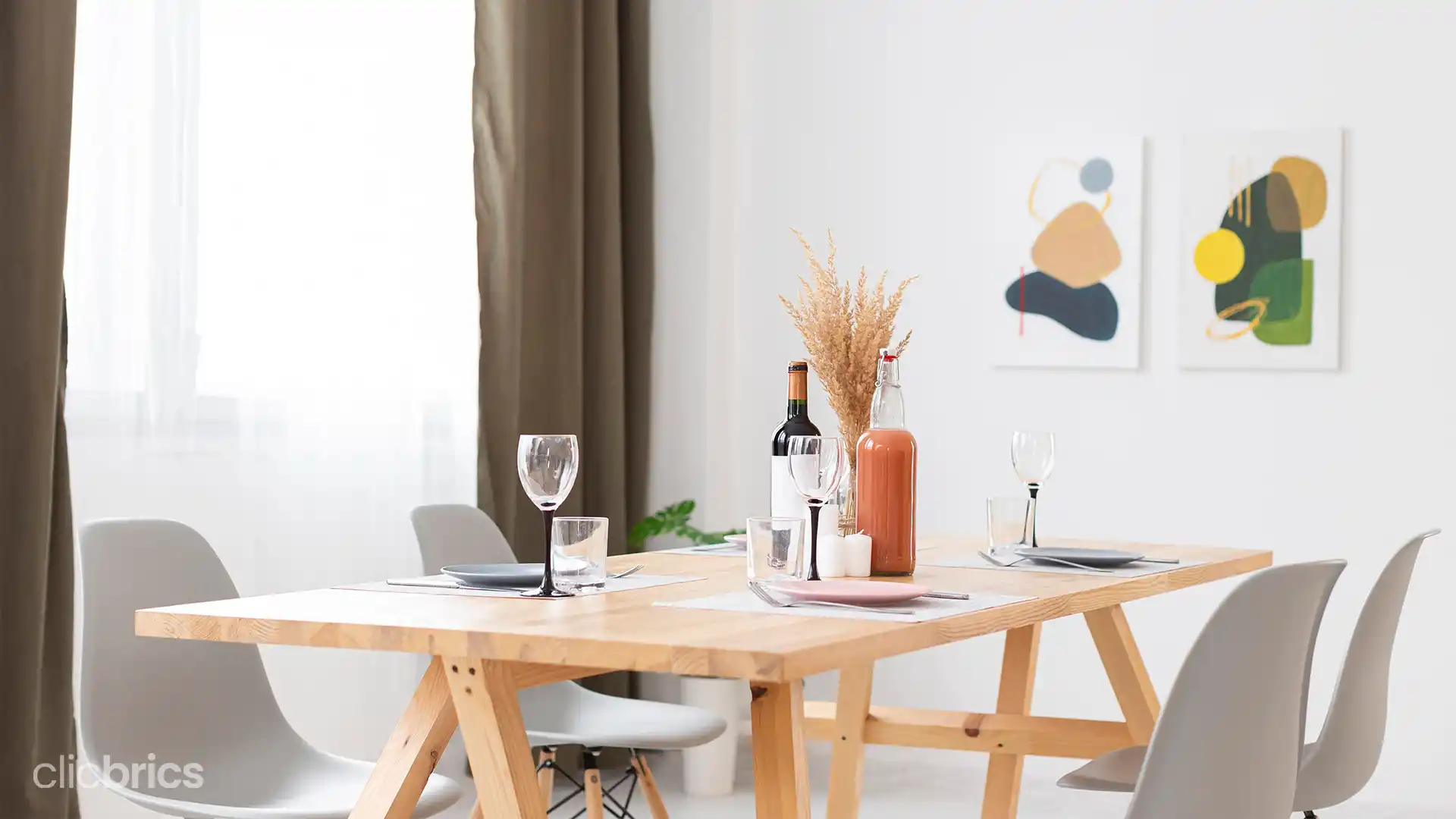 The dining room is your home, where you and your loved ones gather to eat your meal while having long chats. To enhance its look, incorporate the below-mentioned home decor ideas:
You can add DIY prints with stencils and decals on the walls to provide a makeover to your dining space. 

To provide ease for your guests, you can hang wall cabinets where you can store glassware, silverware, and cutlery. 

You can also work on smooth lighting, like adding floor lights or glass chandeliers to add an extra decorative vibe. 
Wrapping It Up!
People who believe that home renovation is an expensive endeavour have the biggest misconception! There are a plethora of home decor ideas to revamp the look of your home without burdening your pocket. The interesting tips mentioned above are the most popular ways to give your home the makeover it deserves. All you have to do is focus on the underlying structure and decor items and replace broken elements with new ones.