Table of Content:
Do you know that a home with contemporary interior design has an entirely different vibe and style?

Although creating a modern interior design for your home is a personal choice, there is no harm in learning about contemporary interior design's history, characteristics, and decor ideas. Who knows when you might need it for your home's next makeover!
Today, we've created a well-defined blog to present you with everything about contemporary interior home design to get you started.
Contemporary Interior Design: History
When this postmodernism concept came into existence in the 1900s, people began to favour this eclectic form of interior home design. It combines art forms, classic craftsmanship, and modern design to create a curated, beautiful home.
Contemporary Interior Design: Characteristics
The word "contemporary" means "modern," so anything that adds a touch of modernism is known as contemporary style. The modern interior design adds all sorts of art deco and craftsmanship to a home. 

Interior designers use contemporary interior design to bring together two worlds from different periods and cultures.

One mantra to create great design is "less is more." So, straight lines and simple patterns can sufficiently prepare a contemporary home.
How Do You Create A Contemporary Interior Design Style?
To incorporate your home with a contemporary interior design, seek inspiration from the below-mentioned points:
In order to create a contemporary living room, try to incorporate wooden flooring and place simple patterned rugs.

Add subtle lighting to showcase your contemporary home decor.

Enhance the look, try to add structural elements like pipes, moulding, and exposed brick walls to provide character to the room.
Also Read: Home Design Tips For Exterior & Interiors
Modern Interior Design: Colour Palette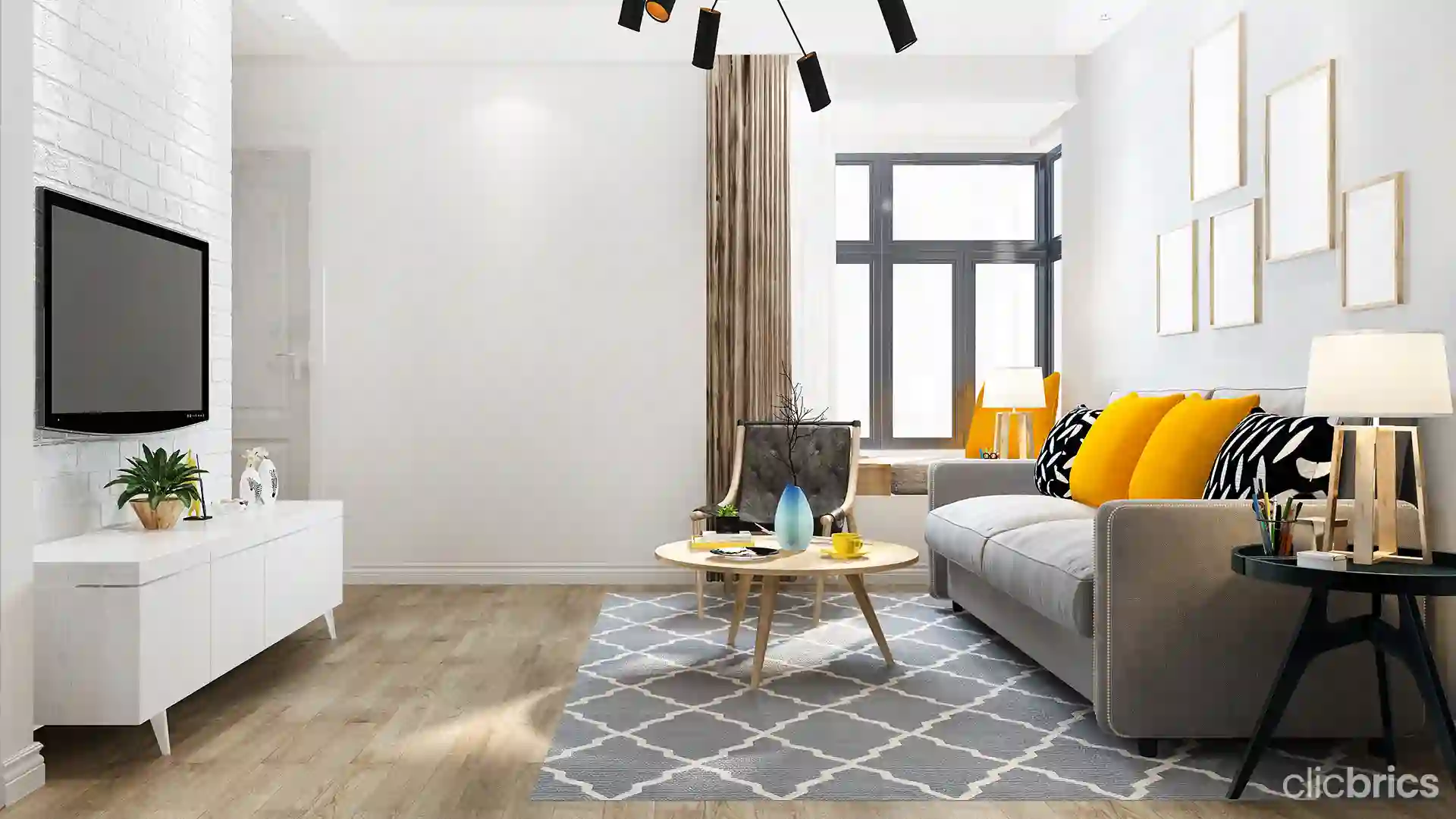 When working on contemporary interior design, neutral colours go a long way. 

Add grey, black, and white to create a signature design style and to bring uniformity to a room. The interior colour palette is often accented with bright and bold colours that play well against neutrals. 

Paint the home walls with a neutral colour and add bold-coloured accessories to create a stunning backdrop. 

Prepare the walls and windows in pastel colours and the trim in a neutral shade. 
 Also Read: 10 Modern Texture Paint Designs For Your Home
Contemporary Interior Design: Furniture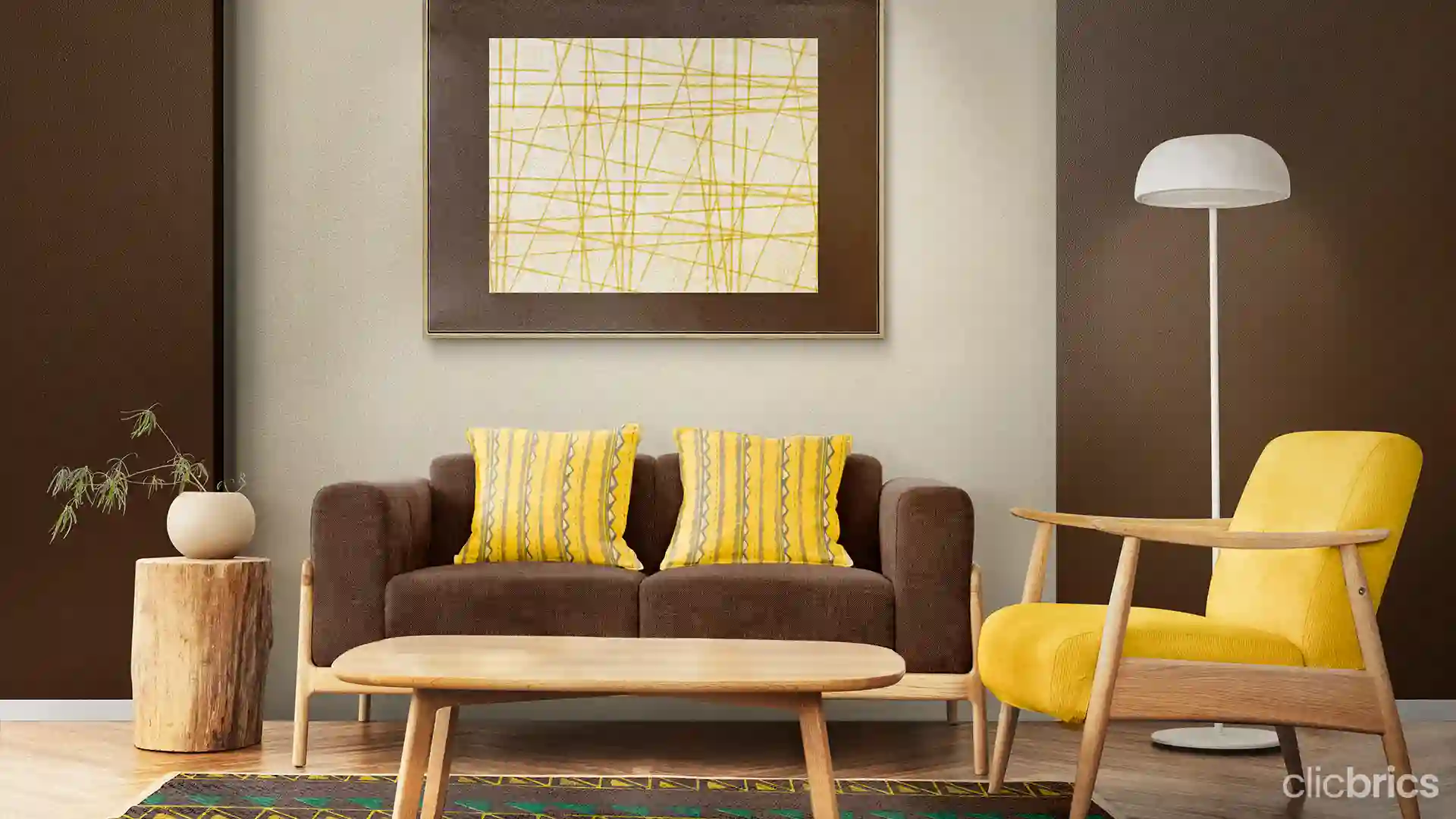 As we discussed, the mantra behind contemporary interior design is to focus on less. Below you will find some ideas to add to your home.
Opt for modern-style home furnishings like a white boucle sofa to get a cosy feeling in a stylish room. While the sofa design dates way back to the 1940s, its popularity has managed to bounce back in the last few years. 

Add sheer white curtains, as they are semi-transparent and offer a light, breezy feel, which makes them perfect for bedrooms and living rooms. 

Add a solid marble coffee table to your classic contemporary furniture. It is worth the investment and a functional addition to place snacks and beverages. 

To boost your contemporary interior design, you can add black dining chairs with white tables. In addition, you can choose plastic, metal, wooden chairs, or any other sturdy material.
Modern Interior Design: Accessories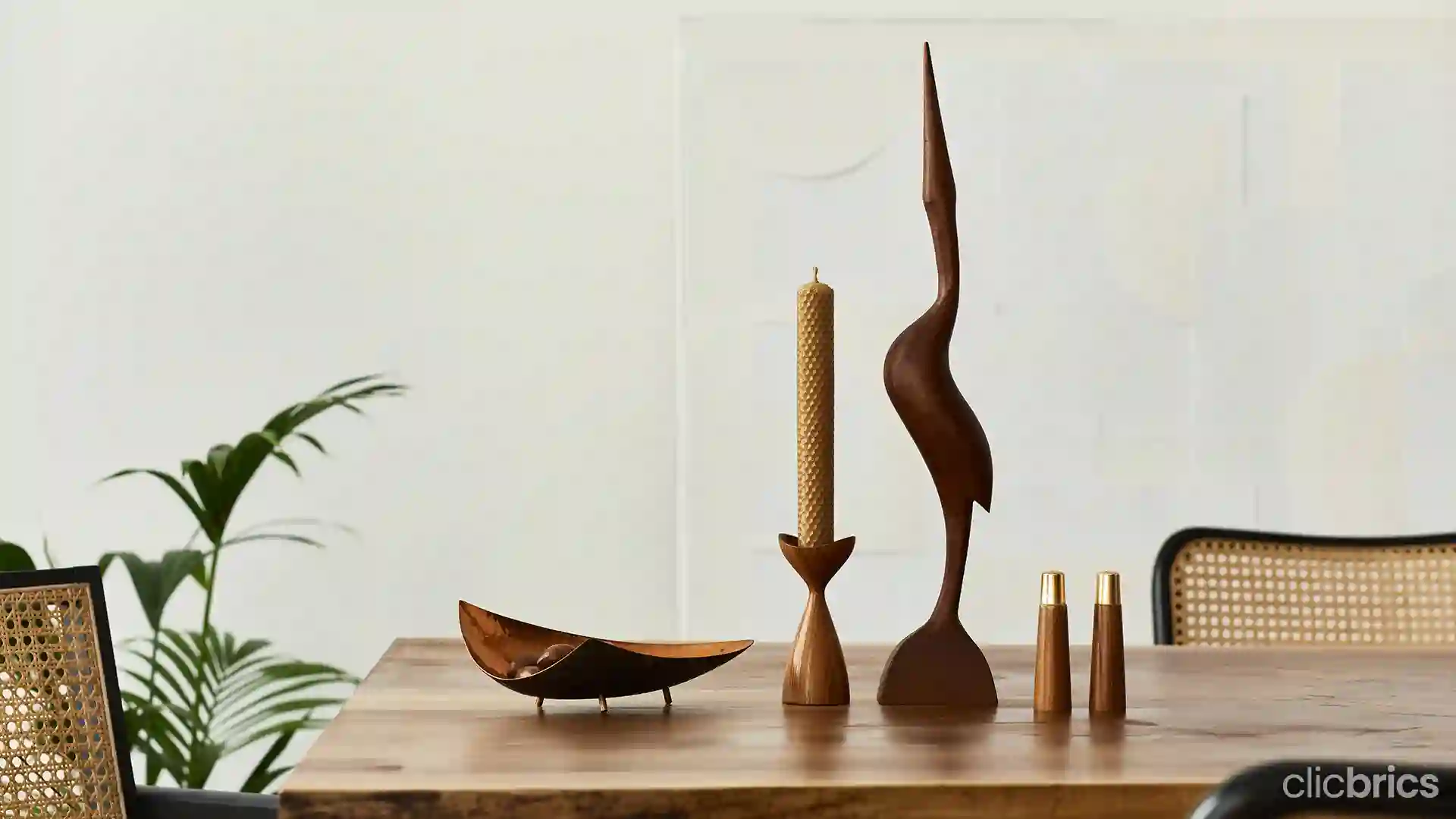 No doubt, furnishings call for a simple approach, but accessories are something that can boost your creative side. For example, you can add lamps and some artwork to your home to create the best modern contemporary interior design. 
Especially for creating a contemporary living room design, add small elements as they will double the depth and personality of an otherwise simple room. 
Contemporary Interior Design: Window Treatments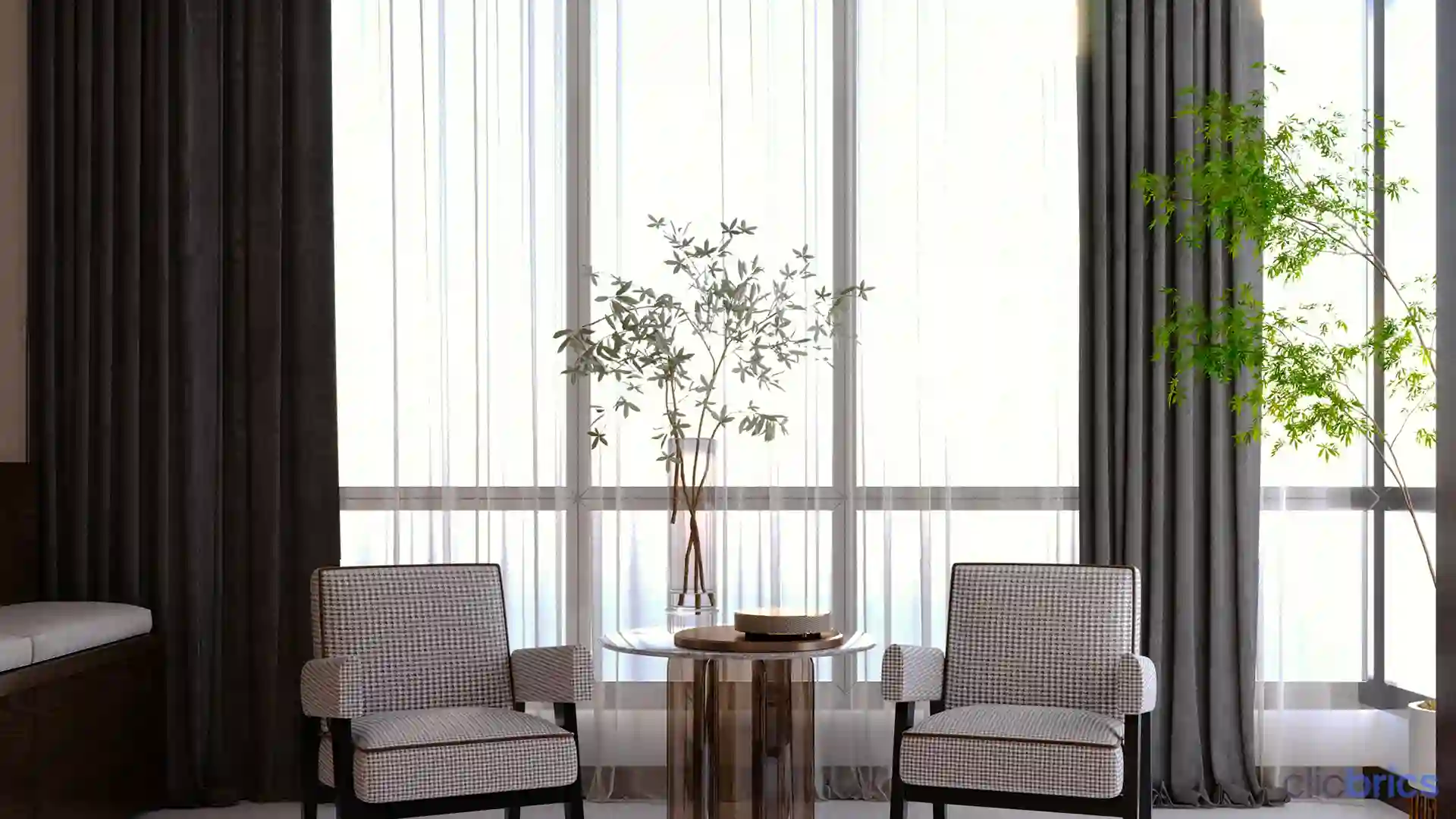 If you are lucky to have an oversized window with a great view, it would be best to keep contemporary interior design style window treatments. They are easily retractable to maintain and clean, and they provide a beautiful look.

For your windows, you can keep them natural with wooden blinds or opt for white floor-to-ceiling curtains. They will add a character to a contemporary room. 
Also Read: 10 Popular Window Blinds Design Ideas and their Usage
Contemporary Interior Design: Add Modern Art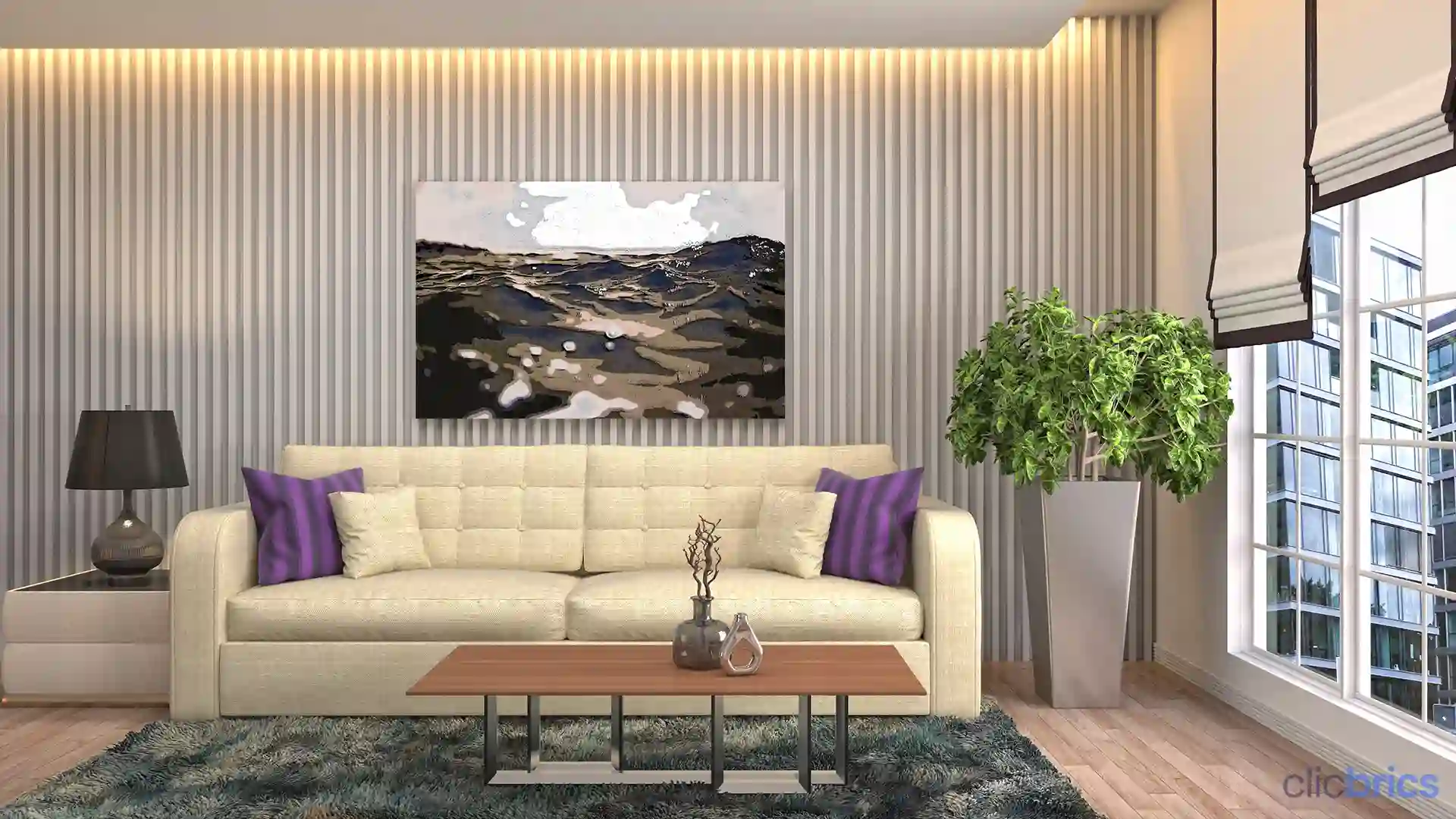 Art is the best way to express yourself. You can add eye-catching, bold modern art. But you have to keep one thing in mind when working on contemporary interior design: choosing the right piece, as the wrong choice can quickly turn off the look. 

In order to avoid confusion, opt for black and white colour modern art. So wherever you place it, it will add a sophisticated level to your space. 

If you're good with mix-and-match interiors, add modern art that will embrace all aspects of existence, i.e., it can bring life to any interior and lift the mood of the entire room. 
Contemporary Interior Design: Opt For Textured Accent Walls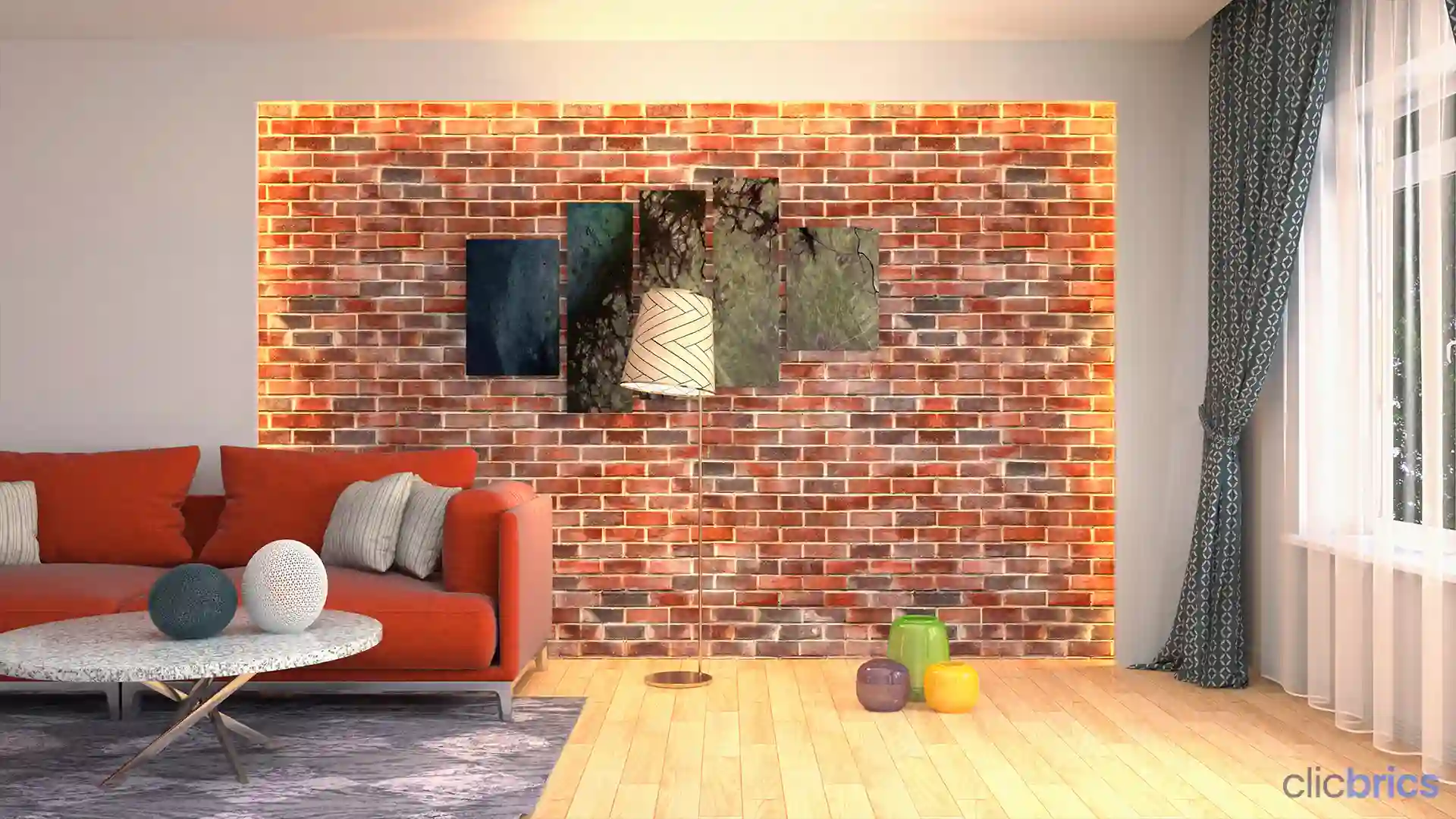 The beauty of a textured accent wall is that it can accentuate the look of your space. The asymmetry of the wall can create a rustic, natural, and playful style. 

You can also add wooden walls or can go with brick and stone to create a stunning contemporary interior design. If you choose red bricks or any other historic dark shade, it will create a unique textured wall. 

If you are in the mood for some experiments, you can go for metal walls to achieve a whole other new design. 
 Also Read: Lustrous Glass Wall Bedroom Design Ideas for Making Your Home Stylish
These decor ideas for creating a stunning contemporary interior design at home will help you achieve a balanced and sophisticated look. So get ready to spice up your interior with a modern touch and create the vibe that your home needs.