Table of Content:
People have a common misconception regarding home decor: it is really expensive. Let us burst that bubble for you, though—it isn't! Your budget and available space are the only factors you need to take into account when creating a simple kitchen design. Doubts remain, though. Let us showcase some of the simple kitchen design ideas that we've supplied in our article. And we are sure that you will be able to find for yourself an easy, simple kitchen design that will be ideal for you and your family.
1. Simple Kitchen Design in Beige
If you wish to create a striking look, playing with the right colour tones is very important for your simple kitchen design. You can add a light and dark version of beige to the cabinets with some black-coloured shelves. These colour combinations will look fantastic for small, simple kitchen design ideas. 
 Also Read: 5 Tips When Decorating A Small Apartment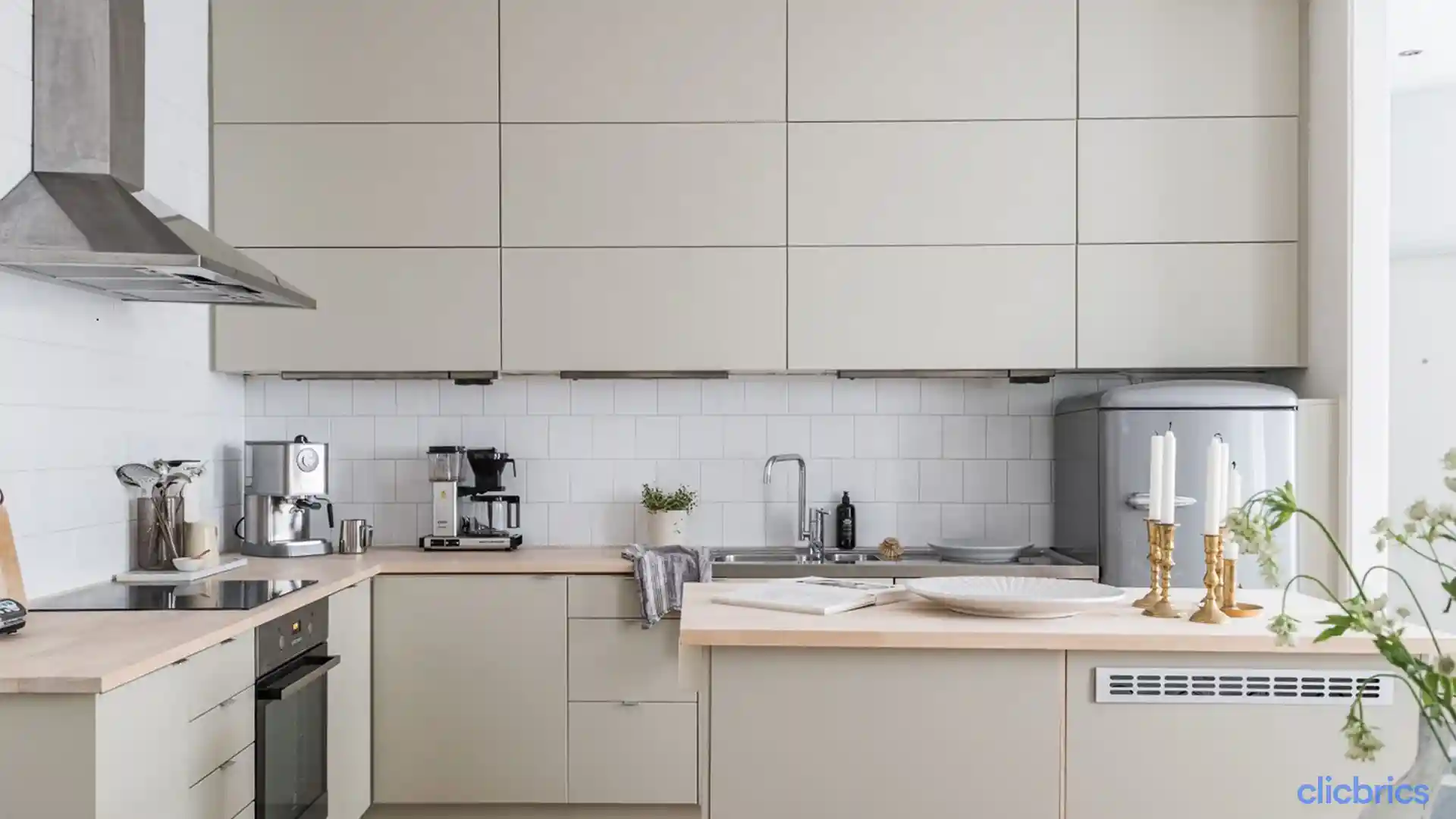 2. Kitchen Cabinets With No Handles
Going handleless is the notion behind simple modern kitchen design. Because neutral colours are simple to clean, many people use them in their modern kitchens. The kitchen has a smooth flow, all thanks to the slab-door cabinets without handles.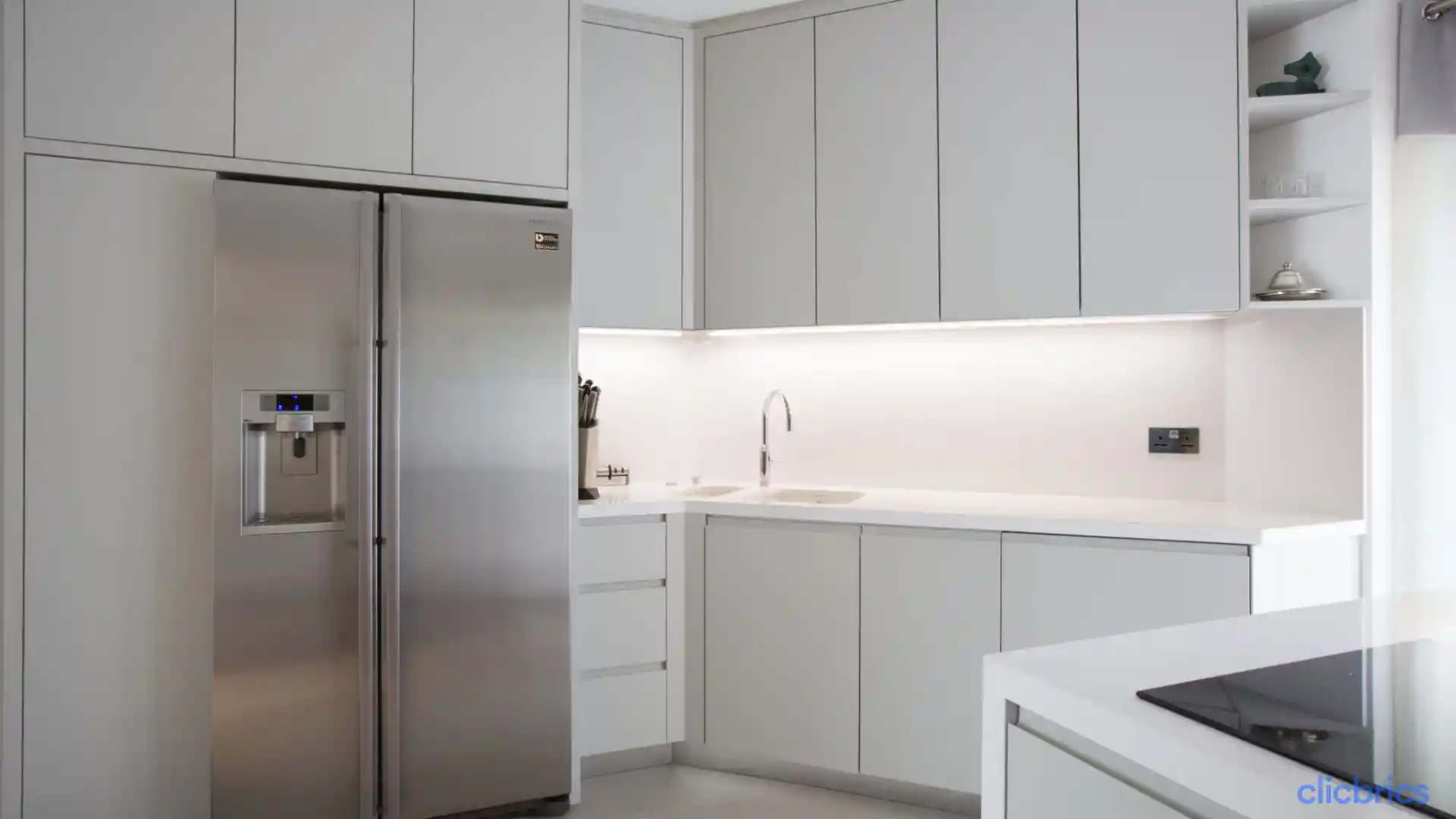 3. Incorporate the Charm of Wood into Your Kitchen
The use of wood is your one-stop solution to low-cost simple kitchen designs. Smoothened hardwood surfaces with a one-directional grain should be chosen for a uniform appearance when choosing wood for your kitchen design.
Also Read: In 5 simple ways, bamboo furniture will boost the charm of your place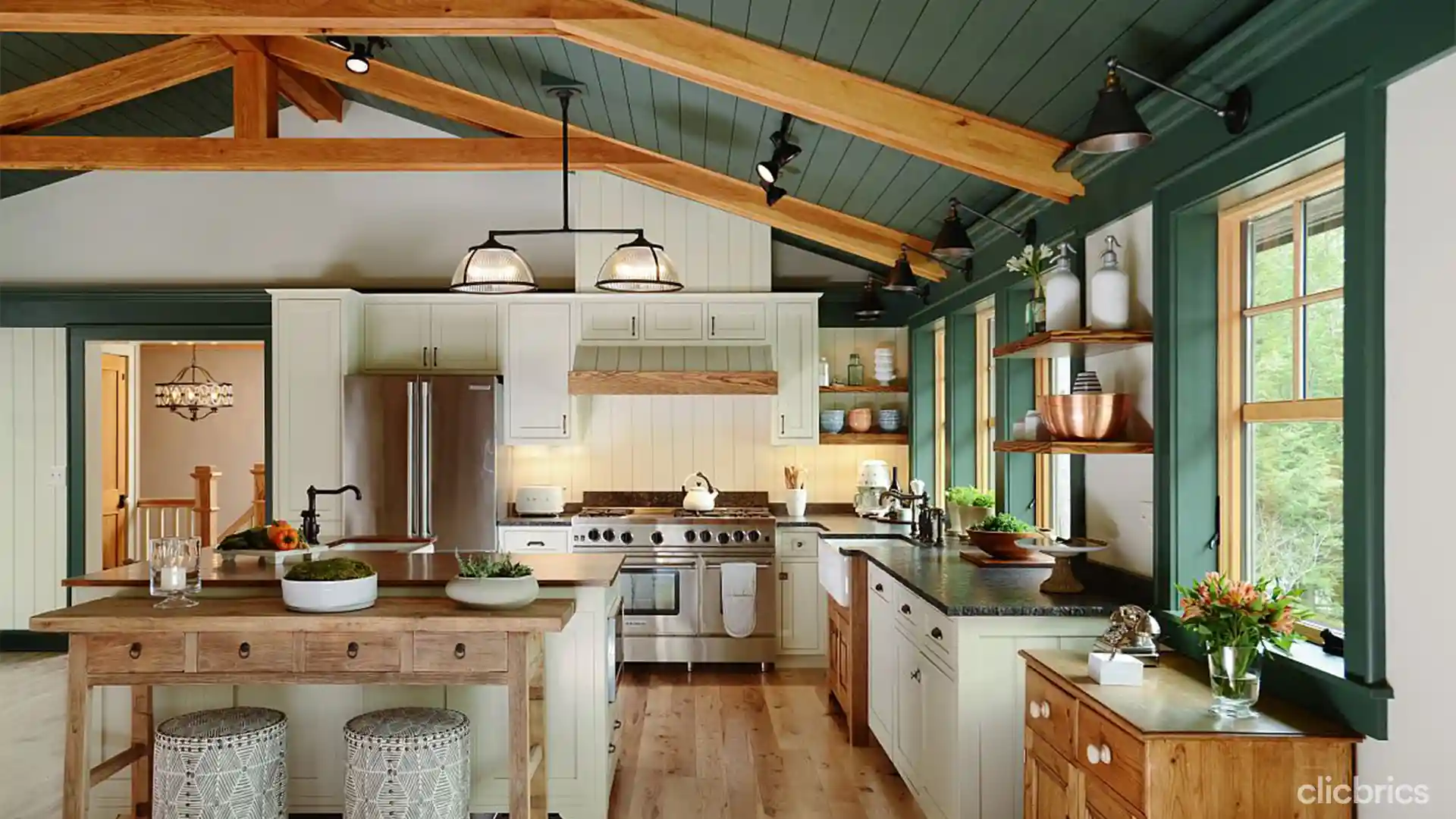 4. Install Simple Kitchen Furniture for the Italian Touch
Add wooden cupboards and a simple kitchen false ceiling to give your kitchen a fashionable touch. Or else, you can make the walls and the shelves of the kitchen white and place a central wooden table. 
Also Read: 5 Kitchen Gadgets to make your kitchen  smarter than before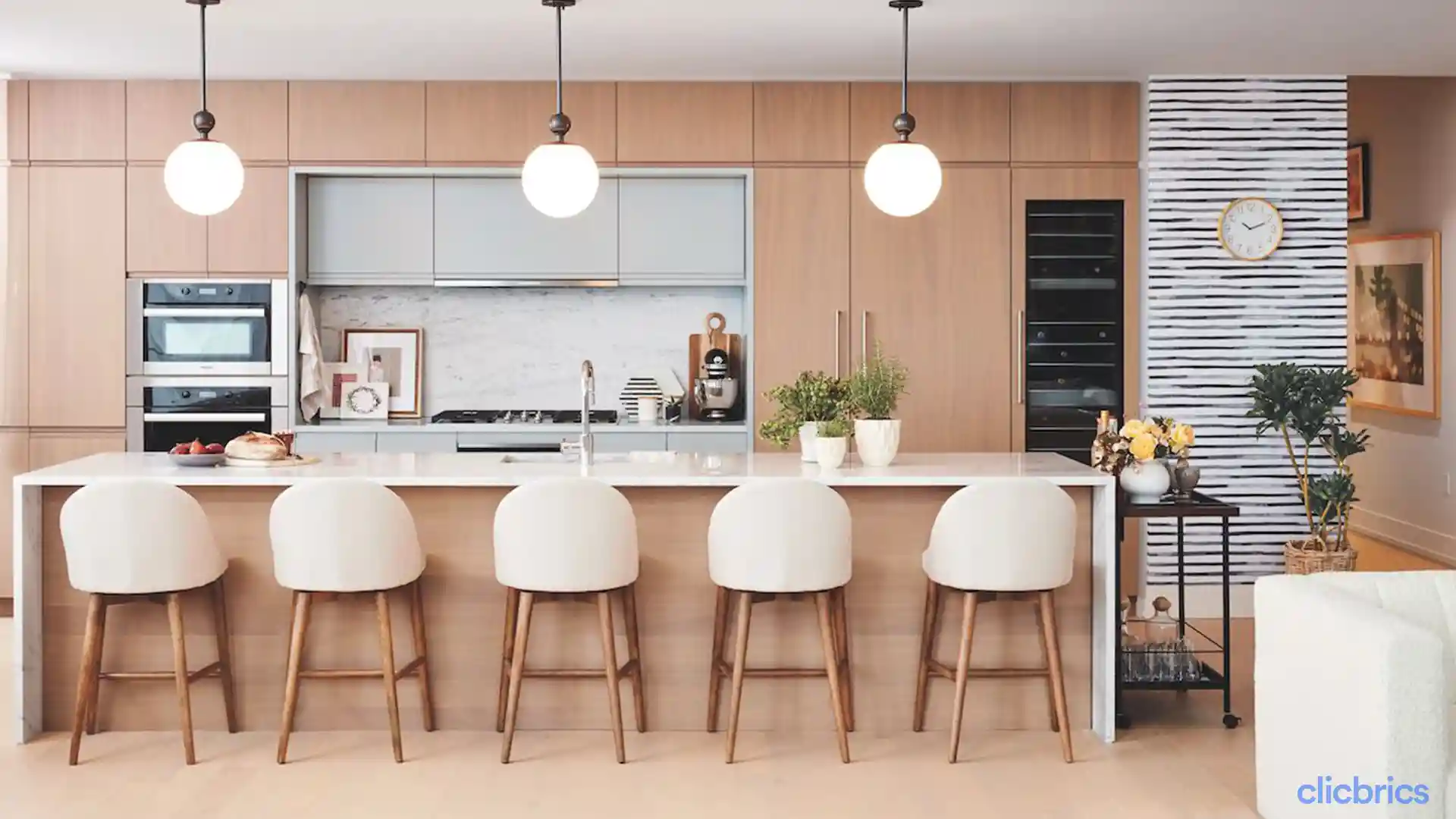 5. A Simple Kitchen Island Design
The kitchen's island is identical to the other cabinetry throughout. Corian construction in white, with aluminium channels for decorative purposes on the drawers. You can also try these ideas to make an ultimate outdoor kitchen.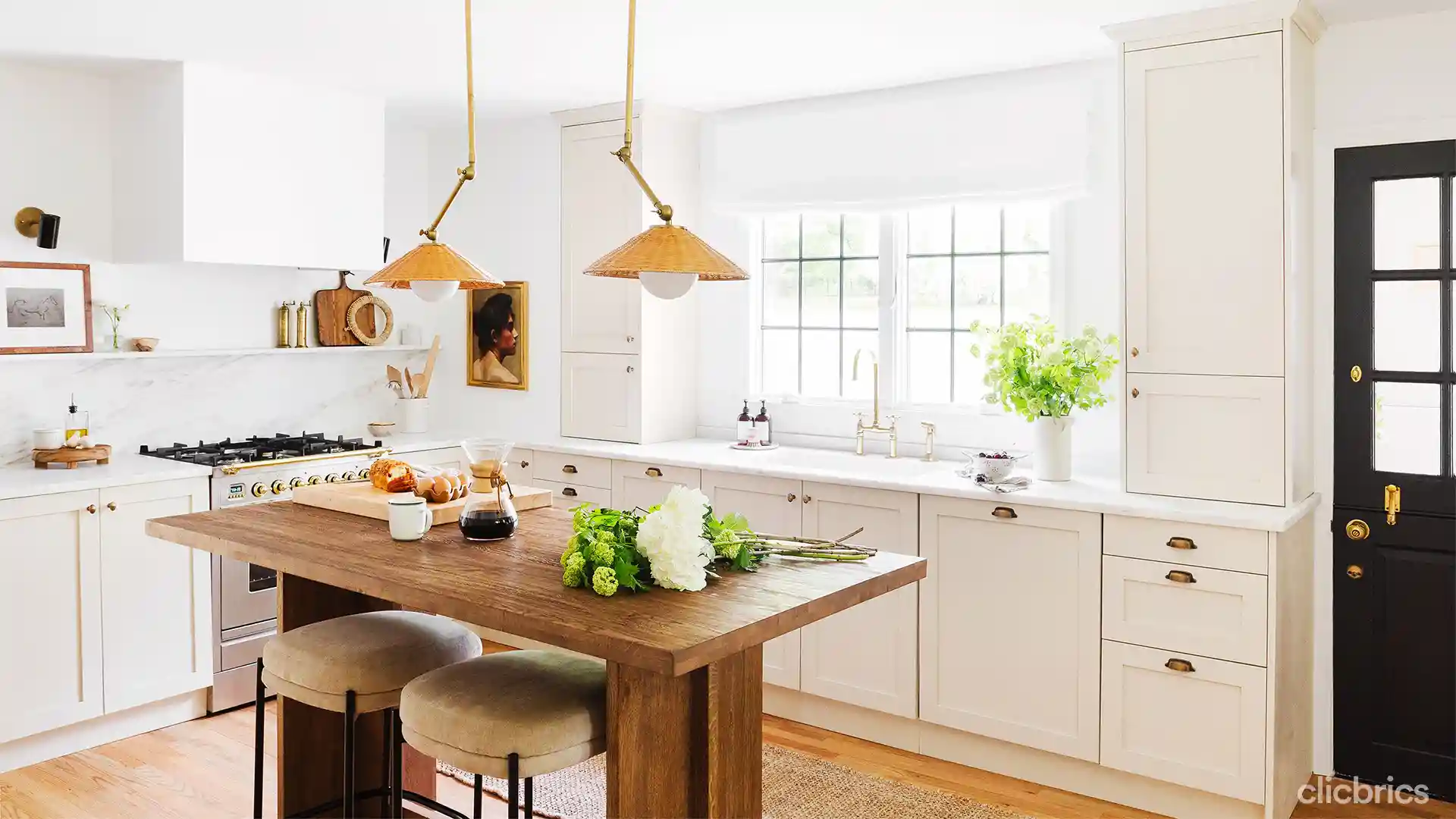 6. Simple Kitchen Design With an Open Layout
If you are looking for low-cost, simple kitchen designs, you must have come across the L-shaped layout. Also, keep the layout simple with just one wall to prevent your kitchen from looking cramped.
Also Read: Small Balcony? 9 Decor Ideas To Elevate Your Balcony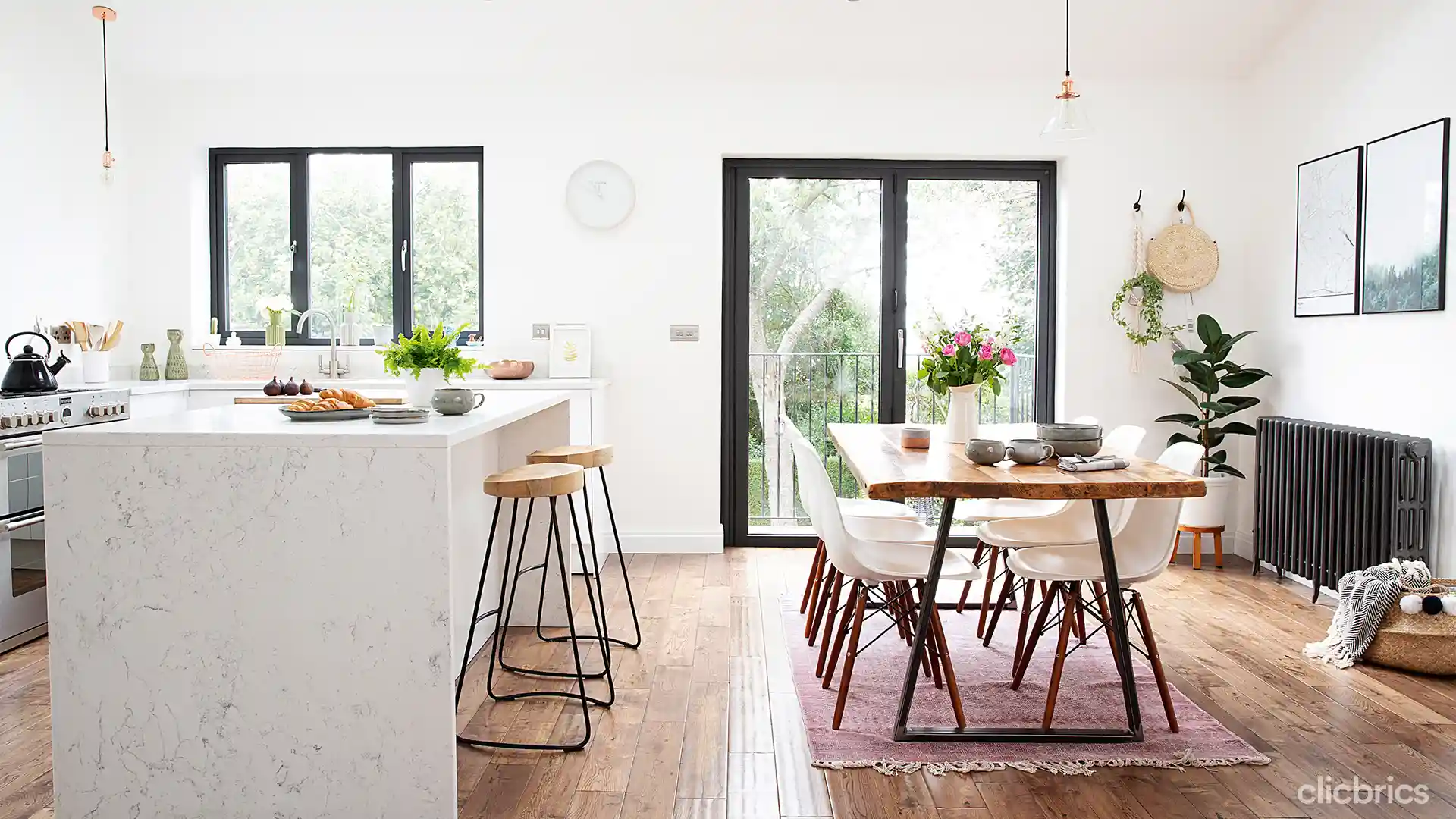 7. A Simple Kitchen Design With a Bar
Adding a kitchen bar to your space is a brilliant way to make it more social. To alleviate your space issue, consider doing away with a separate dining area and combining it with your open kitchen. A simple kitchen with a bar can be created by placing two stools or chairs against the half walls that separate the kitchen from the bar.
Also Read: 15 Effective False Ceiling Design Ideas That Will Transform Your Home Aesthetically 
8. 
The Bold Kitchen Design
Some people choose entirely out-of-the-ordinary kitchen designs rather than simple kitchen designs. People looking for something new and distinctive may be able to utilise vibrant and unconventional colours in their kitchen to make it appear more inviting. Even a black kitchen has gained popularity in the modern era, so you can try it without a shadow of a doubt. 
Also Read: Dining Room Designs That Are Functional And Beautiful.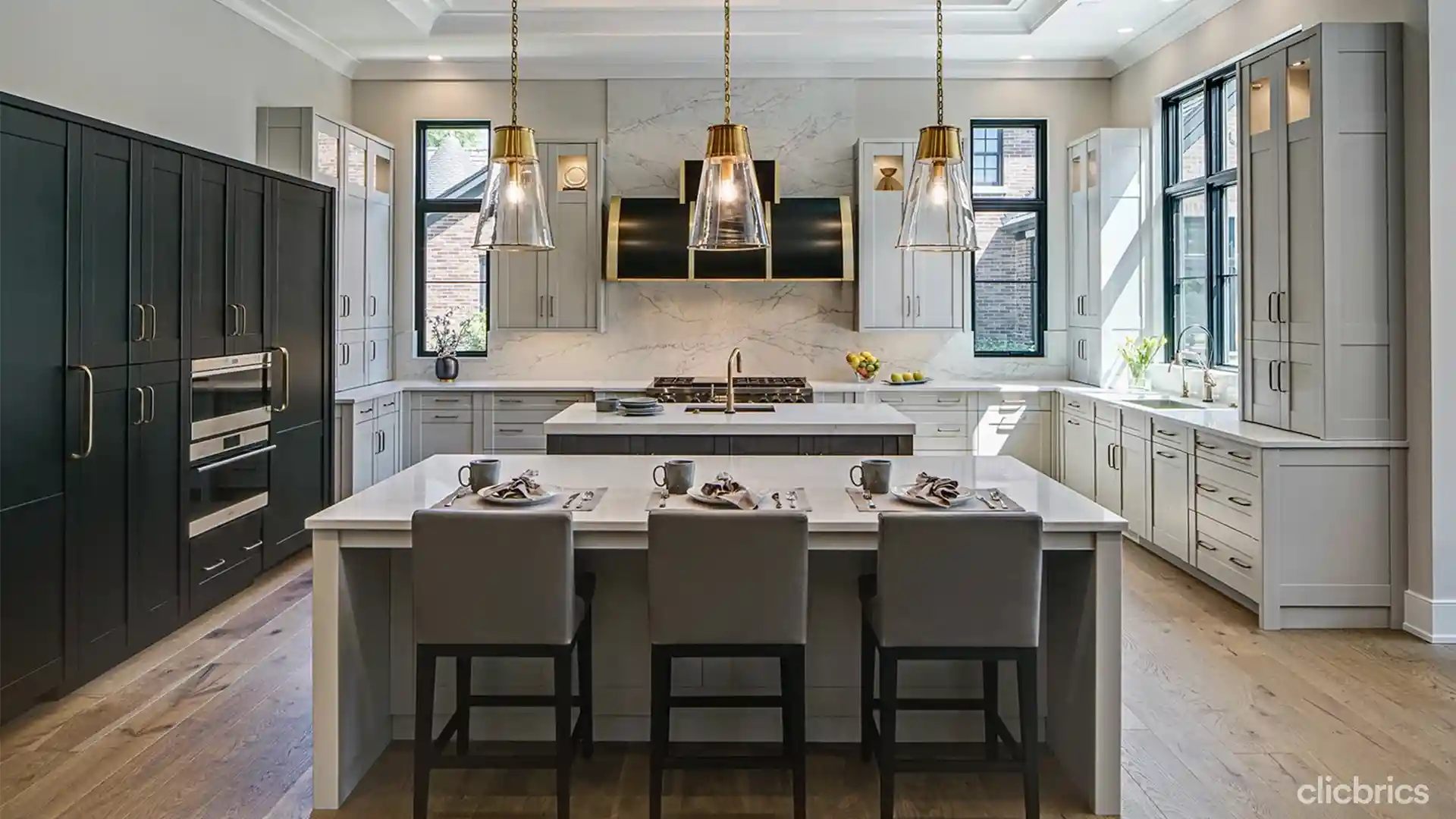 9. Use Tiles for Simple Kitchen Design
If you are now bored of your simple kitchen design and looking for a way to elevate it, then look no more! Use contemporary tiles to distinguish your kitchen from the rest of your space. Use reflecting materials like glass, metal, ceramic, marble, or stone to enhance your kitchen. You can also use ceramic tiles with metallic finishes to create a shimmering effect. 
Also Read: 8 Best Stone Tiles for Wall to Smarten-Up Your Home Exterior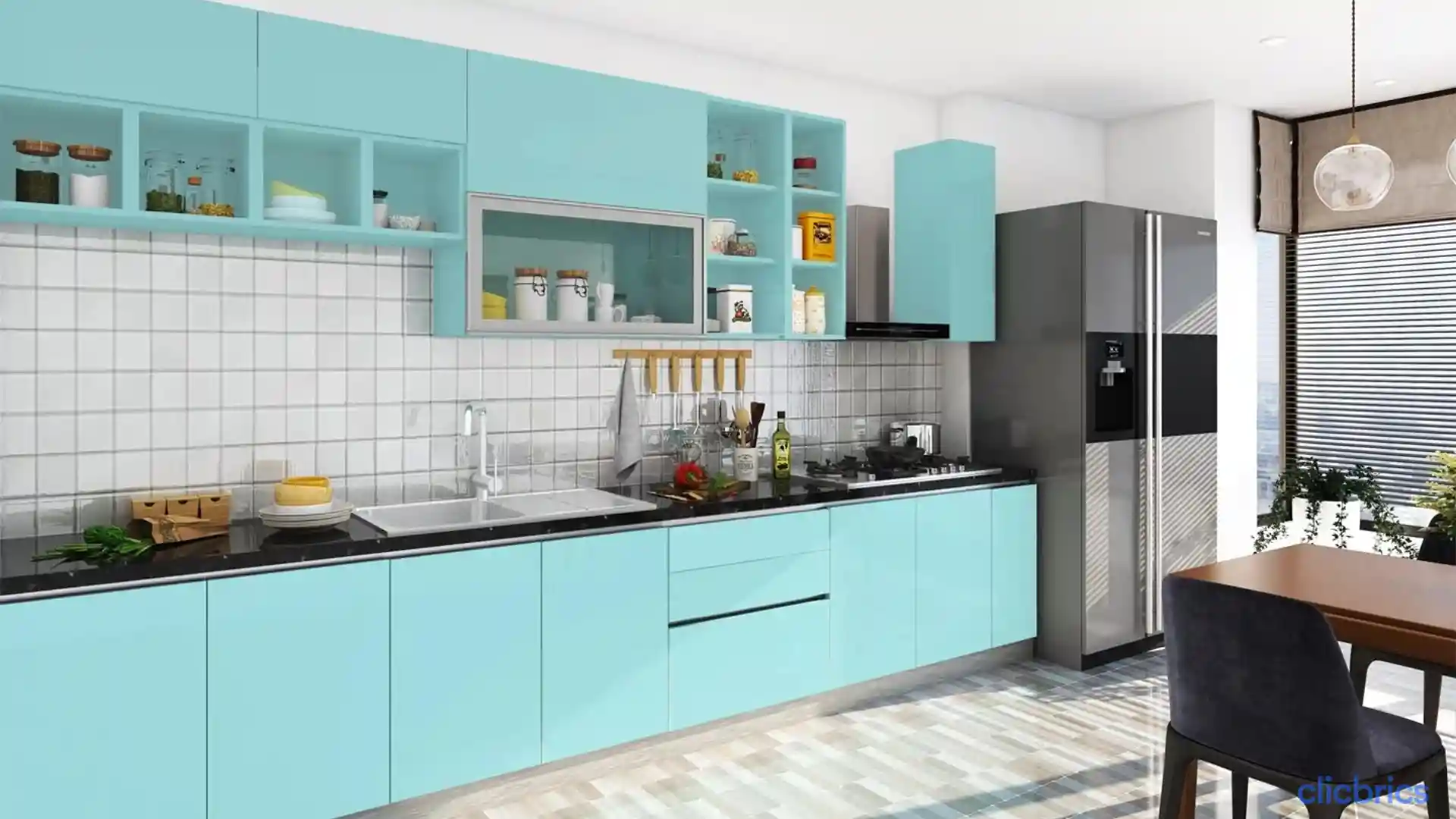 10. Allow Nature to Be a Part of Your Kitchen 
The majority of Indian families cook their meals with natural herbs. To add the same touch, you can use plants and potted herbs to decorate your kitchen. It is one of the tried-and-proven, low-cost, simple kitchen designs. Additionally, adding a touch of greenery to your kitchen is an easy and effective way to give any simple kitchen design newness, colour, and energy.
Also Read: Top Vastu Tips for your Agricultural Land