We all have seen a monumental increase in the popularity of social media over the last decade. Social media is so much in demand because it creates a connection between one person to another. Because of social media, today, brands and organisations can create their online presence rather than being limited to office booklets, magazines or newspapers. Social media allows companies to share and recognize their potential followers with special rewards. We all have observed the constant use of # (hashtag). The one thing that we all have observed over social media, be it Instagram, Facebook, Twitter or Snapchat the constant use of # (hashtag). Doesn't this raise the question of why brands use real estate hashtags to increase their reach and whether it works? The answers to this and your many other questions lie within this blog! So don't wait up; dive into the blog and discover the popular real estate hashtags you must follow to stay updated.  
Real Estate Hashtags: In Or Out
Thanks to the pandemic, the world has become physically and socially distant, so how would social media perform its magic of connecting meetings? Well, using real estate hashtags can take your post the extra mile by making the post-meet its potential prospects and build networking opportunities. Either you can use "#" followed by the main word or a crisp phrase; the creativity level is all dependent upon you. It is common to see users (potential customers) type hashtags on different social media platforms to find the posts or information they have been searching for. So, it is safe to say that real estate hashtags are totally worth using! 
How to Use Real Estate Hashtags
There is a simple criterion for how a real estate hashtag works. First, tag your posts appropriately so that they can appear when people search those hashtags. 
For example- You have a home to put on rent, what will you do? You can physically go out and put flyers out in your neighbourhood, where your reach will be limited. Or you can be smart and use social media? Don't be naive and dont be a part of old-fashioned society. You need to work efficiently by involving minimal cost (sometimes 0) and less physical effort.
The solution is simple; you can post pictures of your home by tagging it right. Once you do that, write # followed by valuable words like #HomeForRent, #DelhiApartments #cheaprent. Now what will happen is your post will spread like wildfire; suppose there is a man who will shift to Delhi because of a job and is looking for rent space. If you had stuck to putting flyers options, you wouldn't have reached him, but fortunately, by using social media, your post successfully landed on his profile when he searched using those hashtags.
Now can you believe the simple wonders hashtags can do? To ease you out a little more, we have broken up real estate hashtags into different categories depending on the purpose of the post and its potential audience. 
10 Real Estate Hashtags Based On Listings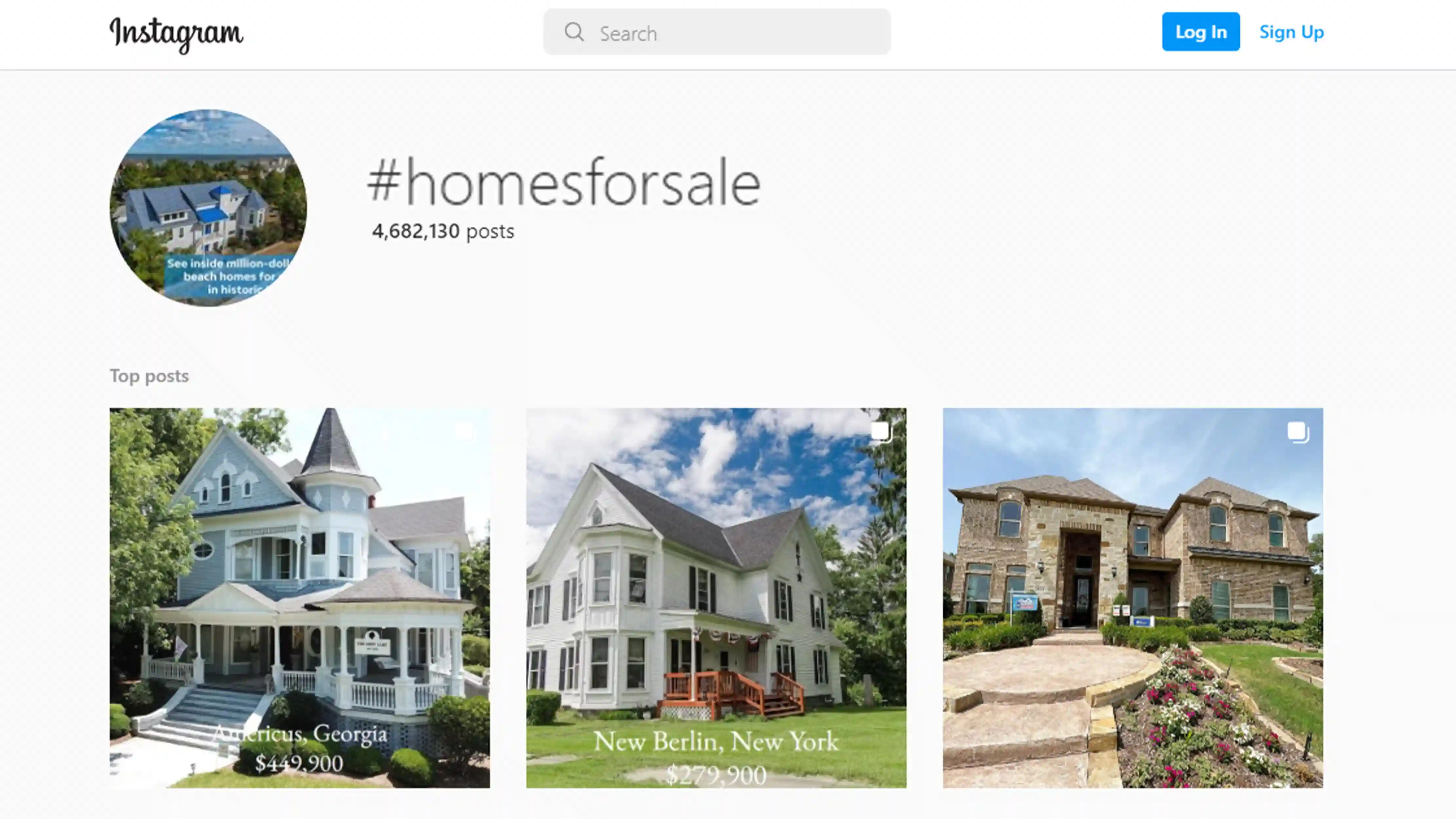 #home 

#property

#homesforsale 

#apartmenthunting

#justlisted

#sold

#realestateagent

#dreamhome

#newhome

#petfriendly 
10 Generic Hashtags for Real Estate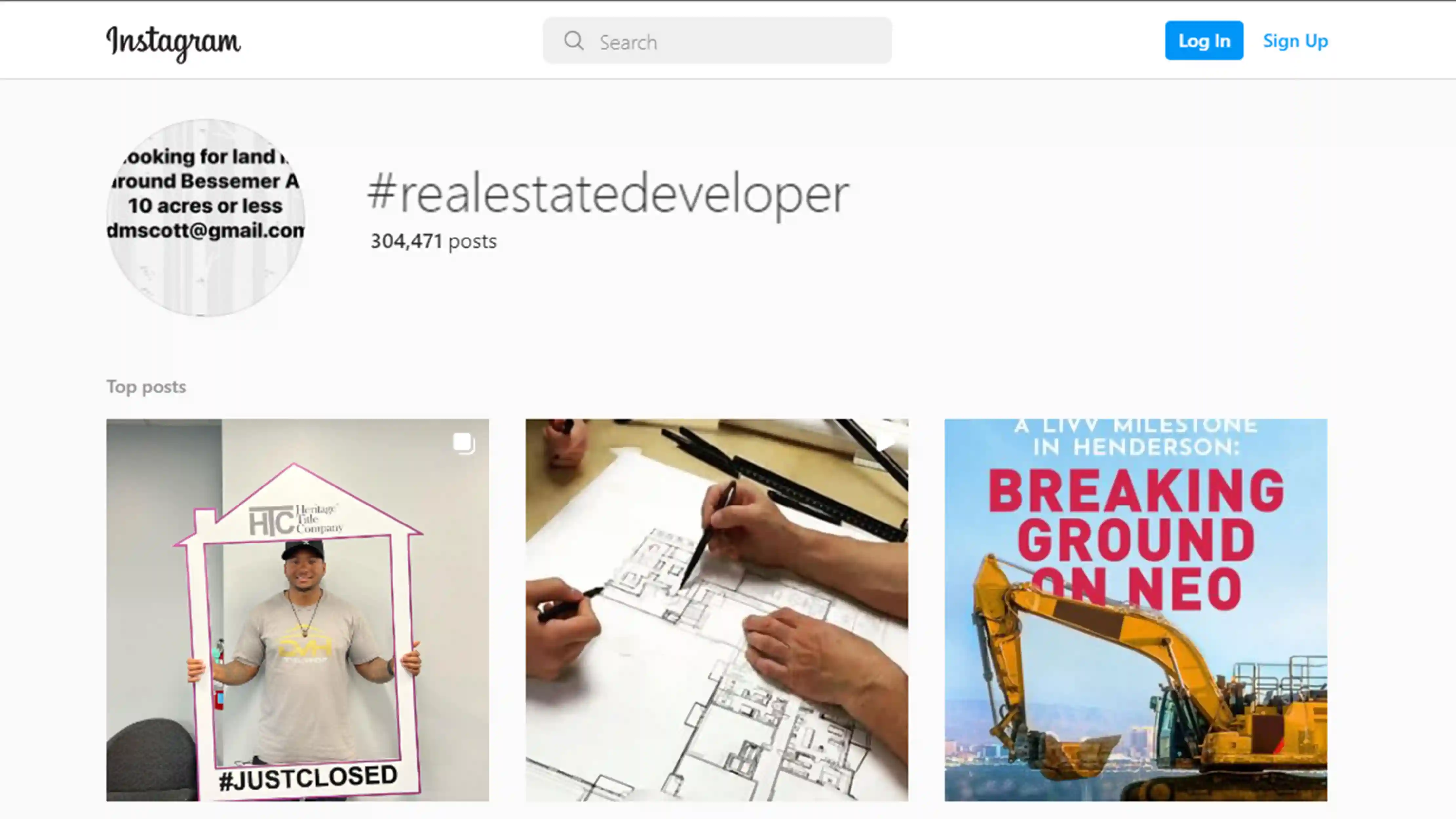 #realestate

#realestatedeveloper

#realtyforlife

#investment

#realestateinvestor

#interiordesign

#luxuryrealestate

#property

#openhouse

#broker
10 Real Estate Hashtags To Focus On Neighbourhoods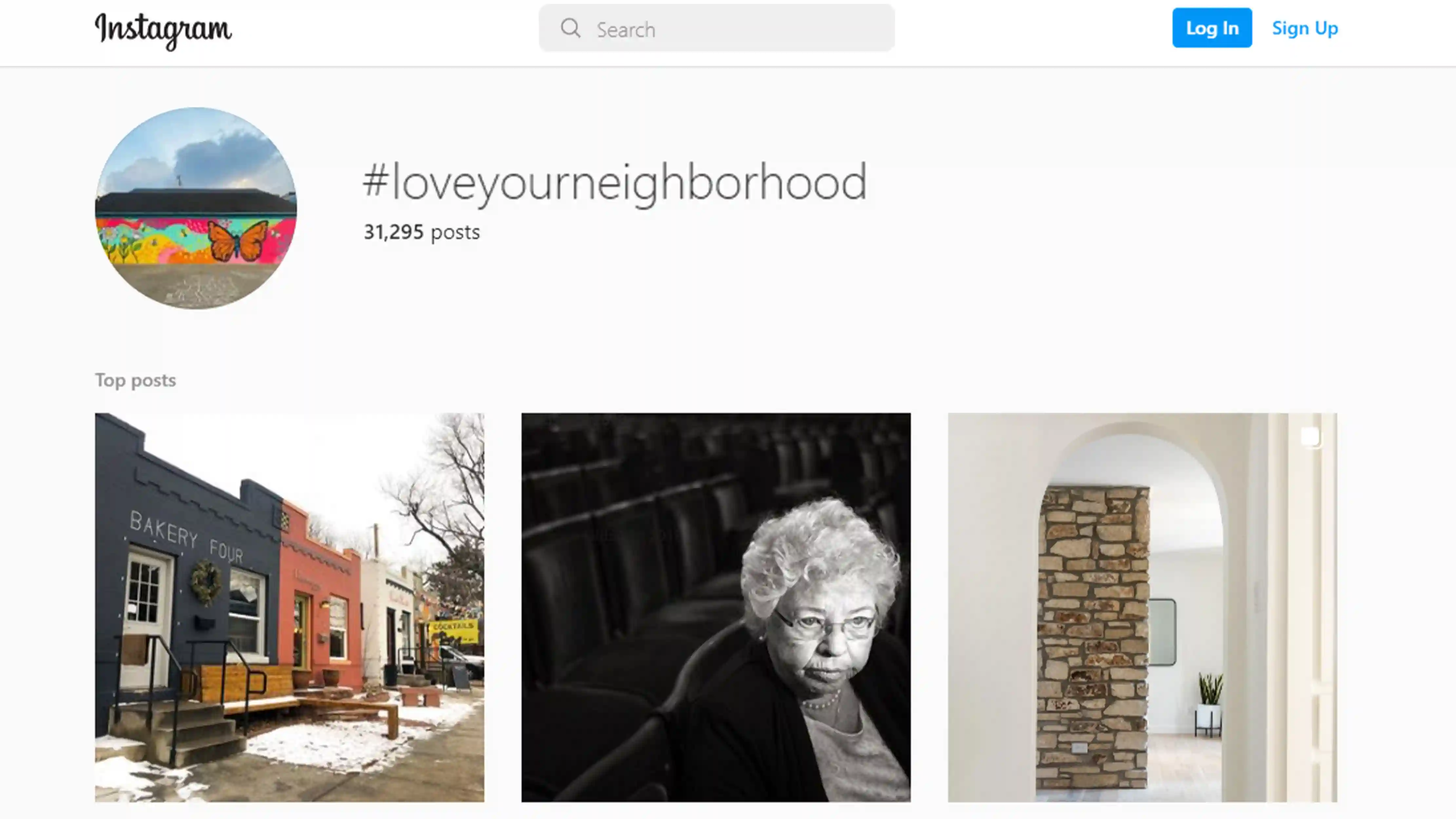 #neighborhood

#loveyourneighborhood

#uptown

#downtown

#walkable

#friendlyneighbor

#neighborsandfriends

#safeandsecureneighborhood

#safecommunity 

#suburbs
10 Humor Hashtags for Real Estate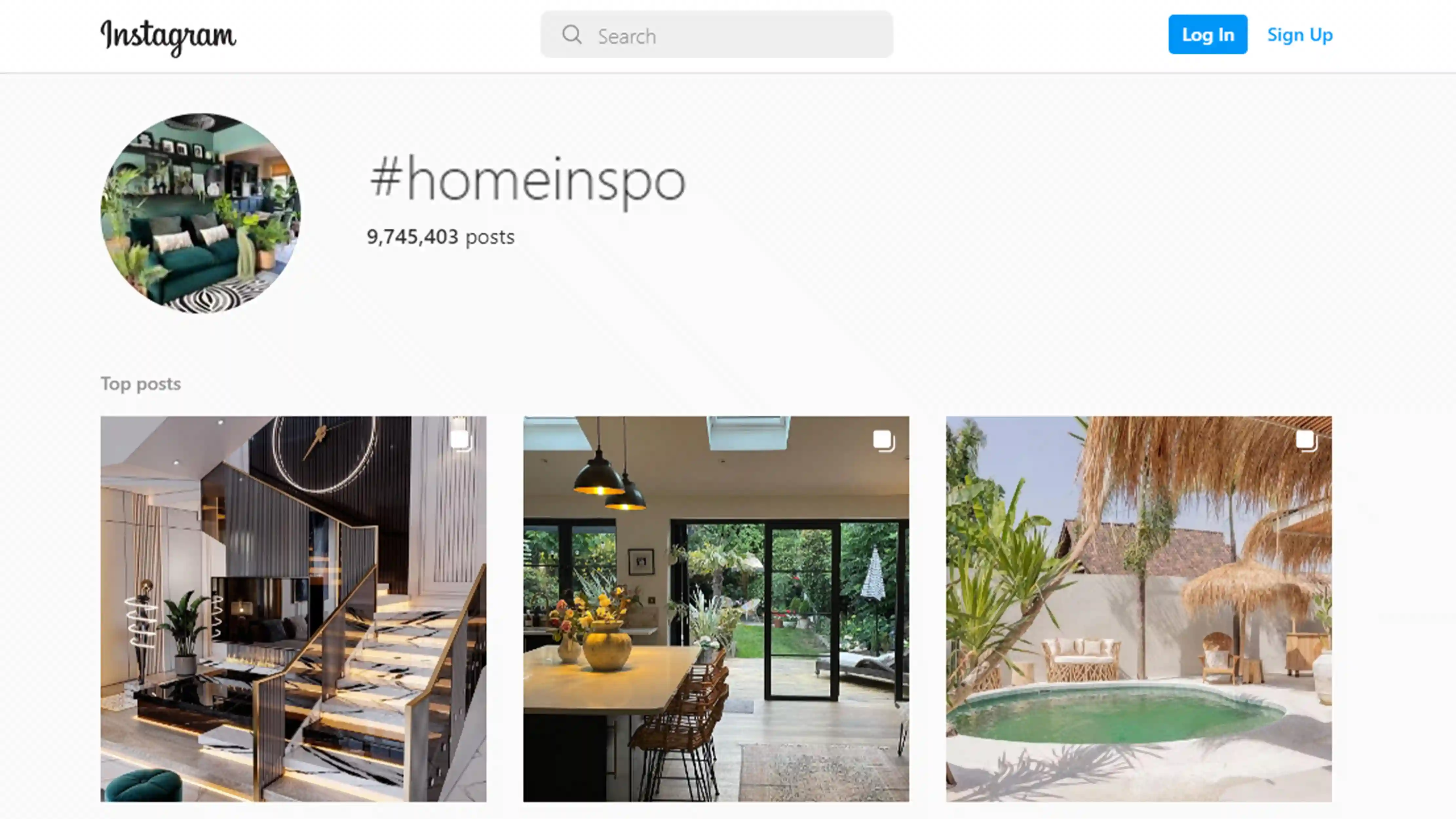 #justrealtorthings

#riseandgrind

#wontlast

#callnow 

#realrealty

#greatvalue

#realestate

#realestatestyle

#homeinspo

#listwithme 



10 Hashtags for COVID-19 Real Estate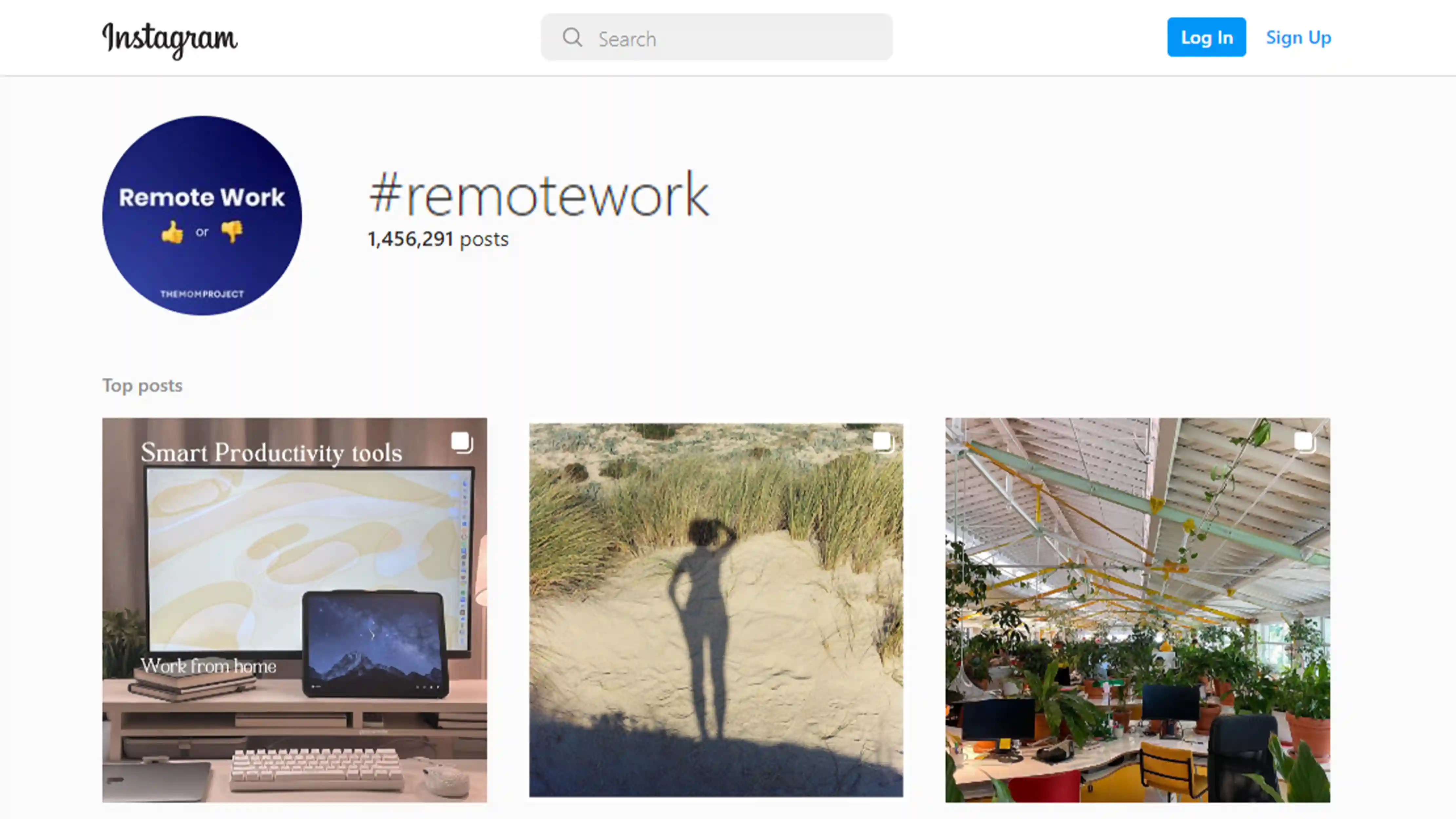 #remotework

#virtualtour

#staycation

#staysafe

#inthistogether

#covid19safe

#remoteopenhouse

#remotework

#socialdistancing 

#stayhome
Pro Tips for Different Social Media Domains 
Hopefully, you got the perfect glimpse of how real estate hashtags can be used on different posts, and now we will cover some pro tips on using these hashtags on different social media platforms.

LinkedIn is a social media platform where working professionals and job aspirants get to know each other. The use of this platform is to connect coworkers and potential candidates with recruiters. It also enables leaders to demonstrate their knowledge and experience to motivate individuals to build their careers. The Linkedin platform is best known for sharing data, studies, articles and thoughts rather than pictures and videos. On linkedIn, you can also follow specific hashtags and posts based on those hashtags relevant posts will appear on your feed. For example- if you are looking for a job, you may follow #hiring. Once you do that, people posting with this hashtag will appear on your profile, and you will get your hands on some compatible jobs! 
 Don't use too many hashtags, it will make your post seem spammy. Instead, stick to 3-to 5 relevant hashtags for each post. 
Facebook is one of the well-known social media platforms, which was usually created to stay in touch with friends and families. But with time, it has changed and attracted users with a variety of interests. There are Groups and Pages in which you can join specific organizations which suit your interests and share, like and comment on your views. You might not find excessive use of hashtags like other social media platforms do, but still, you can use them in moderation. It is because the moderate amount of hashtags can provide more engagement in less time as compared to other social media platforms. For example, if you want to shift to a new city, you can join apartment seekers' groups to gain information. If you want to put your property on rent, you can publish pictures on Facebook Marketplace by using hashtags like #rent, #propertyonrent, etc. Your reach will automatically increase. It will be delivered to a person seeking property on rent. 


When we want a visually focused platform, then Pinterest is the answer. Pinterest users use hashtags and put together virtual boards with themed pins and increase their reach. Using hashtags on Pinterest is quite easy, and you will neither make the post look spammy nor clumsy. For example, you have a beautiful villa to rent, consisting pretty furniture and a well-designed interior. You can easily use 10-15 hashtags highlighting your villa's pictures to reach potential prospects looking to move into that type of property. 
Since you are focusing on hashtags based on real estate, you have to keep in mind that overusing them will lead to nothing. If you use too many irrelevant hashtags, you will make your post look spammy. Usually, generic real estate hashtags can be the best starting point to make sure your post reaches a wider audience in no time! 

Twitter was earlier considered a platform where only news related tweets used to be shared. But with time, Twitter has evolved, and now you can find leaders sharing their work, events, celebrity, amazing memes and pretty much anything you can think of! In addition, you can use some relevant hashtags and stay up to date with the latest news and trends in real estate.
 Since 280 characters maximum is allowed on Twitter, it would be best if you stick to 1-2 hashtags! 


The demand for Instagram has increased, and it has become the most used social media platform compared to others. It is because this social media platform offers a huge amount of exposure by staying active and using relevant hashtags. If you use the hashtags listed above, you will realise that Instagram is the best platform for you. You can use upto 30 hashtags per post, and we would recommend you to utilise the best out of it by using relevant real estate hashtags. The speed via which the post travels because of hashtags is impeccable, even you can search like #househunting, and you will have some amazing prospects at your fingertips.
#happyhashtagging
Also read: No More Real Estate Frauds! Check How Clicbrics Minimizes the Chance of You Being Tricked!