Table of Contents
Today, manufacturers of furniture and door panels produce products in various price categories, from natural and artificial materials, as well as in various interior styles. When making the interior of the room in a modern or historical style, you can find a suitable door with the necessary decorative elements and in the colour scheme that is most inherent to the style.

Styles of Interior Home doors
Main Door Design - Classic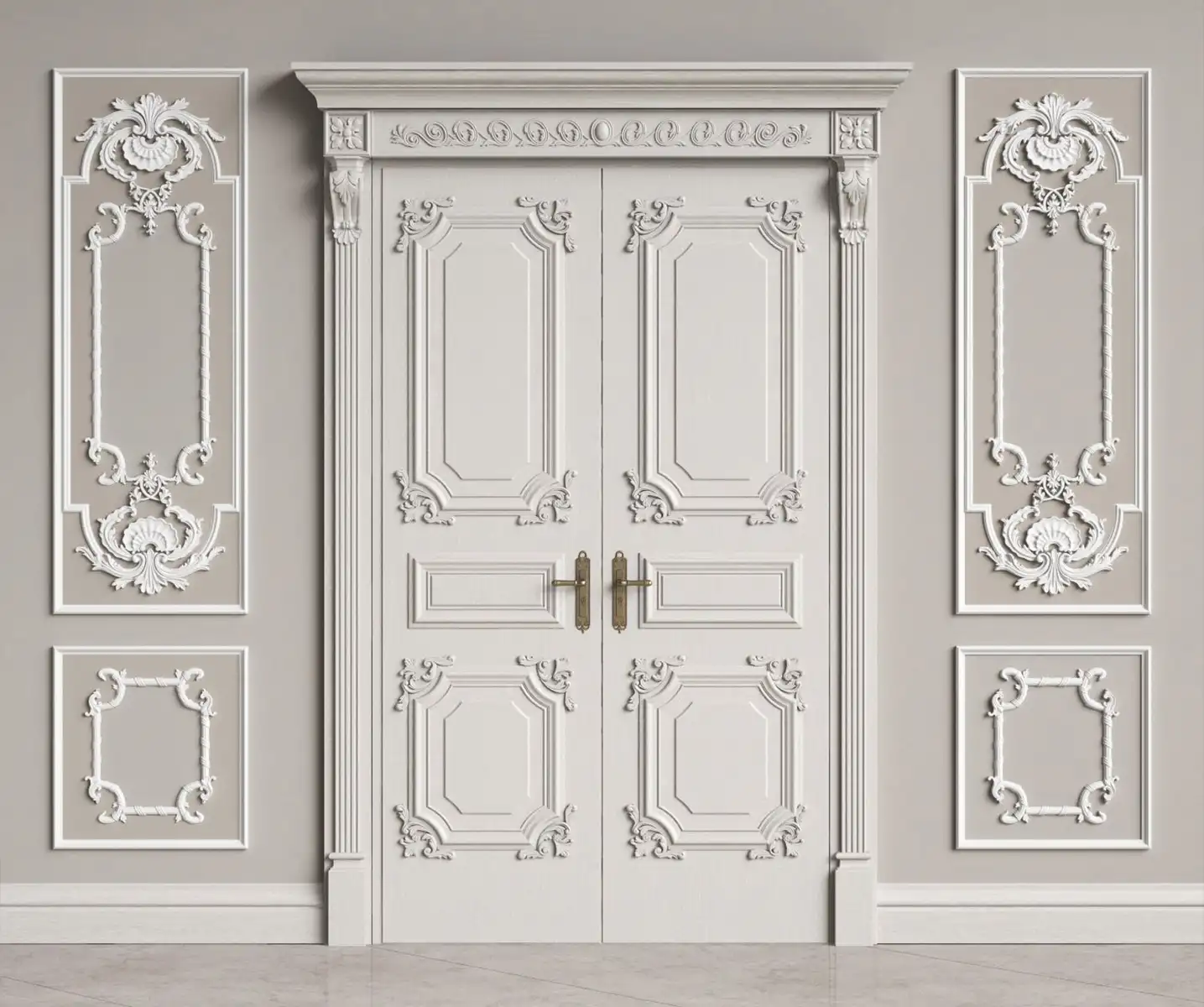 The design of interior doors in a classic style will suit fans of traditional interiors, which have not gone out of fashion for years. Such models have the correct geometric shape, can be decorated with strictly carved lines and, most importantly, classic doors are made of natural wood. As a rule, a tree is not painted, but only emphasises its natural beauty. But in some collections, classic models are white with golden decorative elements.


Home Door Design - Baroque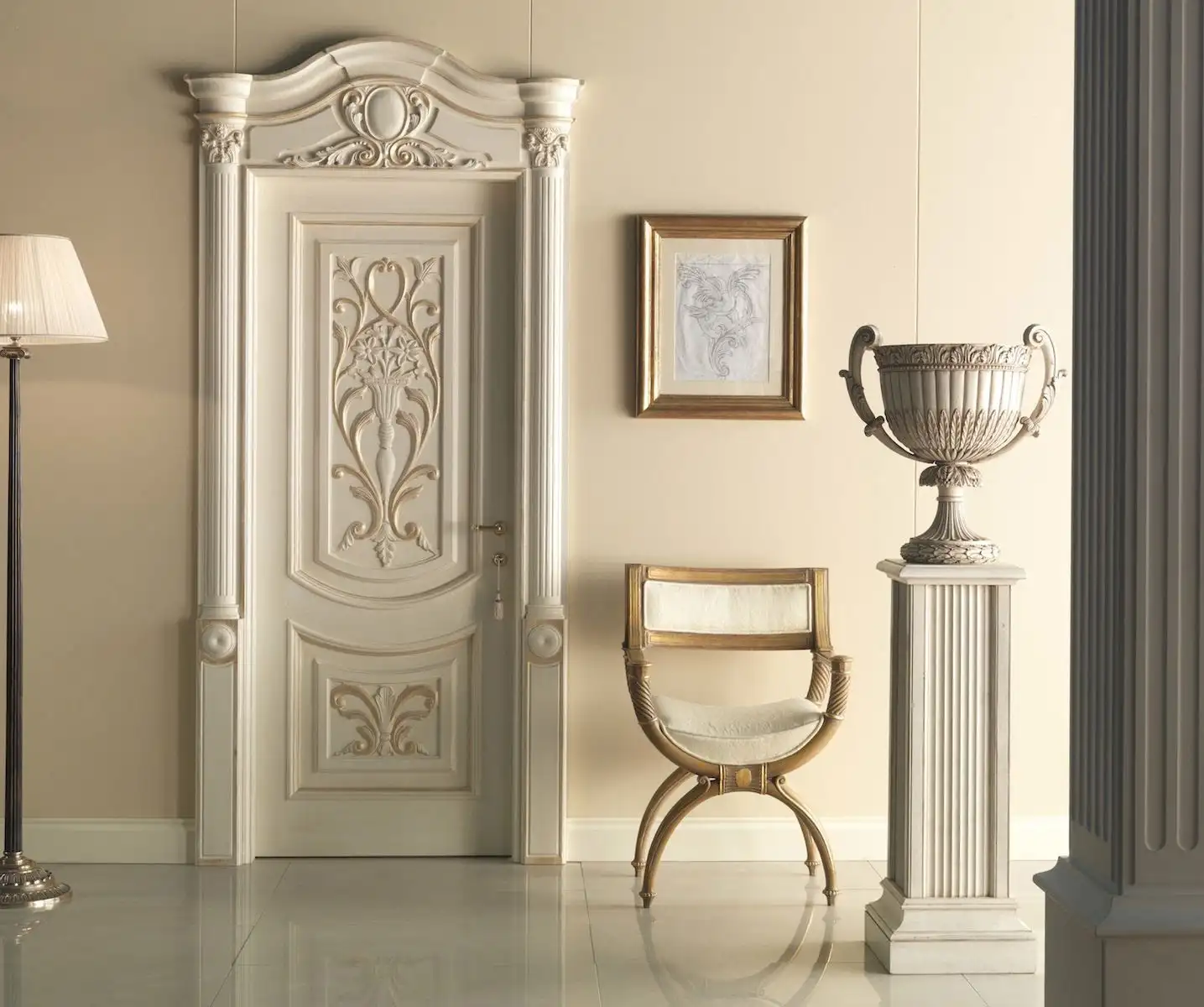 The characteristic pomposity of Baroque interiors, ostentatious luxury and richness of materials are inherent in the doors of this style. They have impressive dimensions and weight. They are heavy due to the use of natural wood to create the door leaf. The interior doors of the baroque interior are decorated with artistic sculptures, inlaid with valuable tree species, and gilded elements. In addition, they are equipped with expensive and beautiful gilded fittings. They often have a bicuspid appearance, open to rowing. The faithful opening can be decorated in the form of an arch with carved platforms and stained-glass windows.


Main Entrance Modern Door Design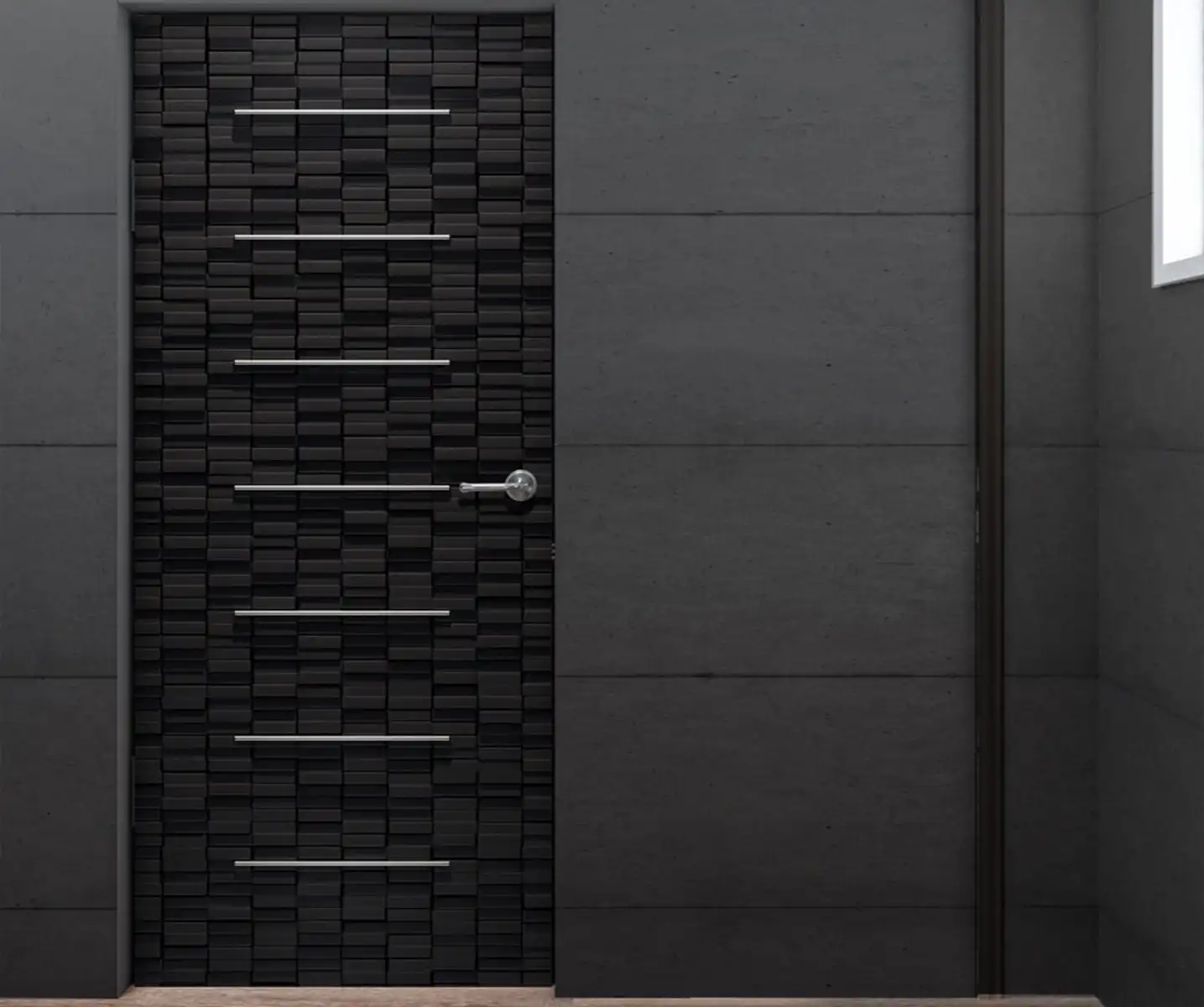 The design of interior doors in the modern style is bright and unusual. To emphasise the sophistication and unpredictability of this interior style, they choose brightly coloured doors with glass inserts, perforated plastic or patterned texture. Patterns characterise such doors in a floral, animal or marine theme with an abundance of curved lines. Framing doors in the Art Nouveau style can create unusual platforms by design.


Wooden Door Design For Home - Ecological style
Modern eco-style flats are fitted with interior doors made of natural materials.
Wooden doors in ecological style do not stain but only emphasise their naturalness. They have an untreated surface with a pattern of knots and tree rings. Their shape may be slightly rough. This is perfectly acceptable.
Glass doors with sandblasted floral motifs or transparent glass look spectacular in eco-design. Glass also belongs to the environment, as it is made from natural materials, and is practical and safe while providing interior lightness and visually expanding the space.


Main Door Glass Design - Glass Interior doors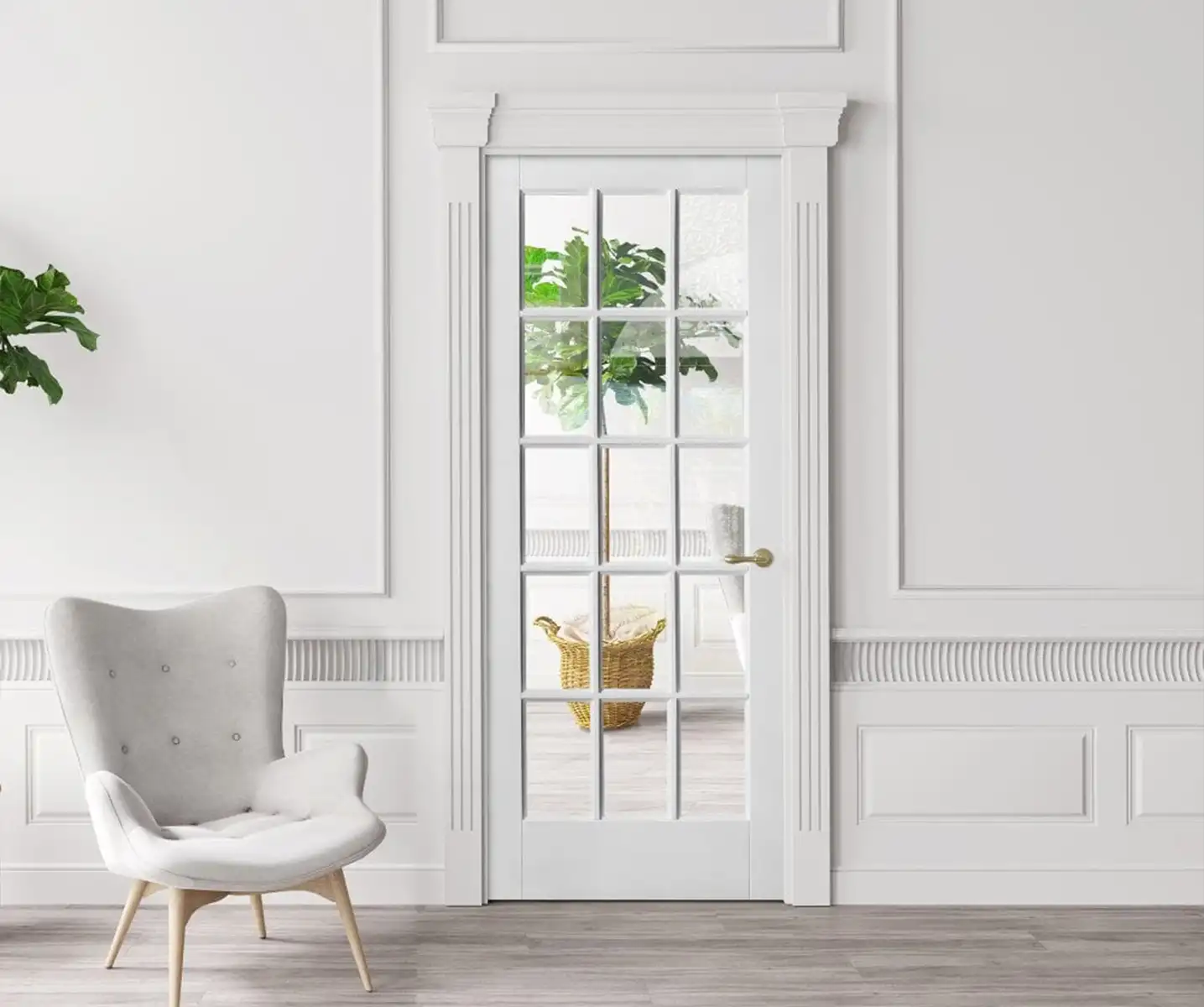 These doors are made of glass, consisting of duplex or triplex. Doors of this type can be transparent, matt, or coloured (plain or with a pattern). Their appearance can be very diverse. They let in a lot of light, so they are often installed in offices, and cafes.
Advantages of glass doors:
A wide variety of models and colours allow you to enter such a door in any interior;

Strength (through the use of tempered glass or triplex technology);

High light transmission.
Cons of glass doors:
If the glass door is deliberately hit with force, it can be damaged, however, modern technologies will not allow it to crumble into small sharp fragments, the canvas will only break or a dent will be formed.
Ways to open interior doors
There are several ways to open wide doors, depending on their design and method of fixing. There are swing, sliding, folding and hinged doors. Each of these species has a different fixing system, in different ways they can pass noise and isolate the room from strangers.


Indian Main Door Designs - Hinged Doors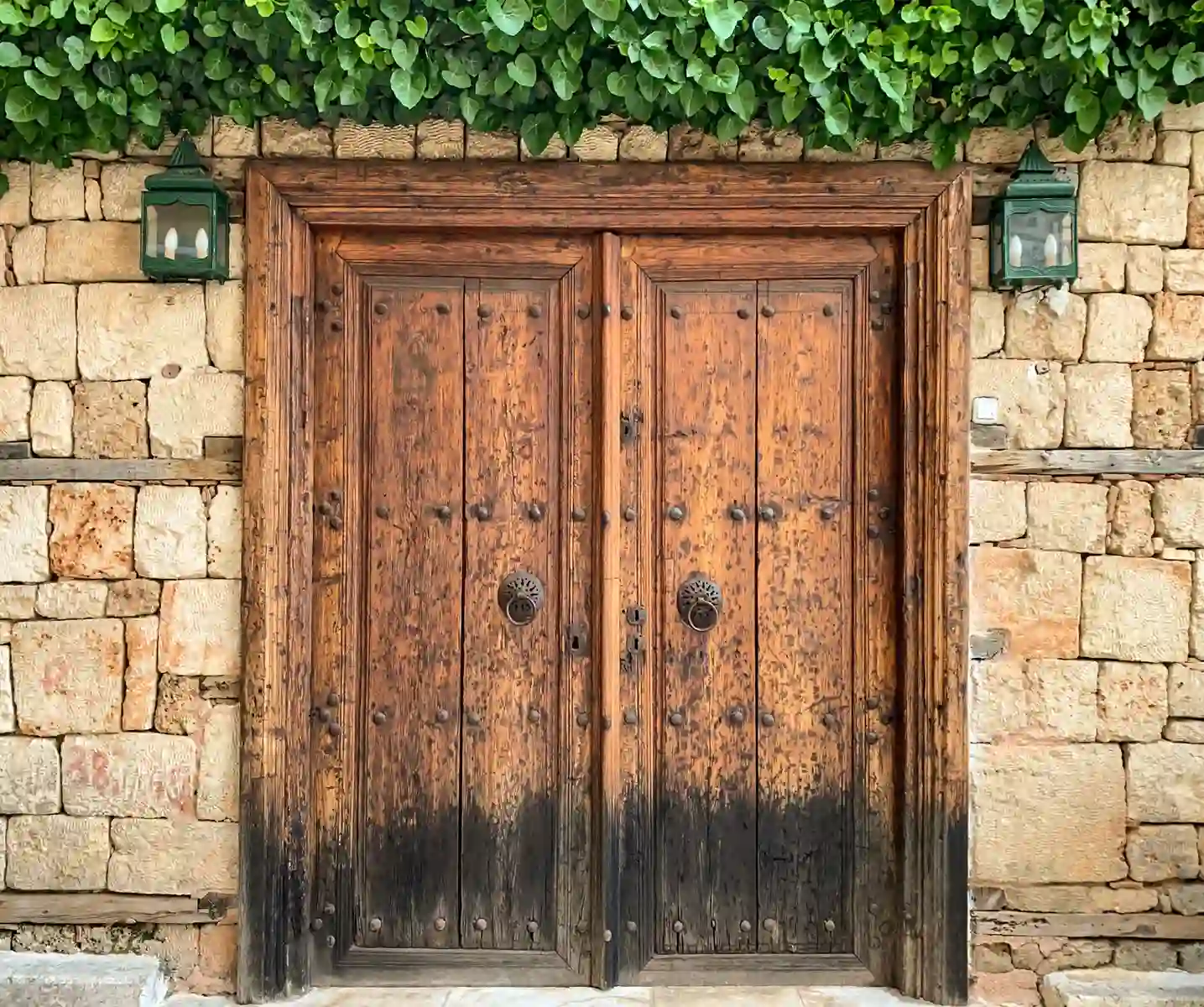 Hinged interior doors are a classic option familiar to all. The canvas is attached to the door to the hinges on one side, and on the other side are attached handles and locks. The door frame of the hinged model is equipped with a threshold for noise insulation. When closed, the door snaps into place and seals the space tightly. If a higher tightness is required, then a silicone sealant is placed around the perimeter of the door leaf.
Advantages of swing doors:
reliability of the model;

simple installation;

Good insulating capacity.
Cons of swing doors:
opening a door requires a lot of free space;

When low-quality fittings are used, the door handle is scratched; with strong pressure, the spring mechanism may break and therefore the handle and lock may need to be replaced.


Modern main door designs - Sliding doors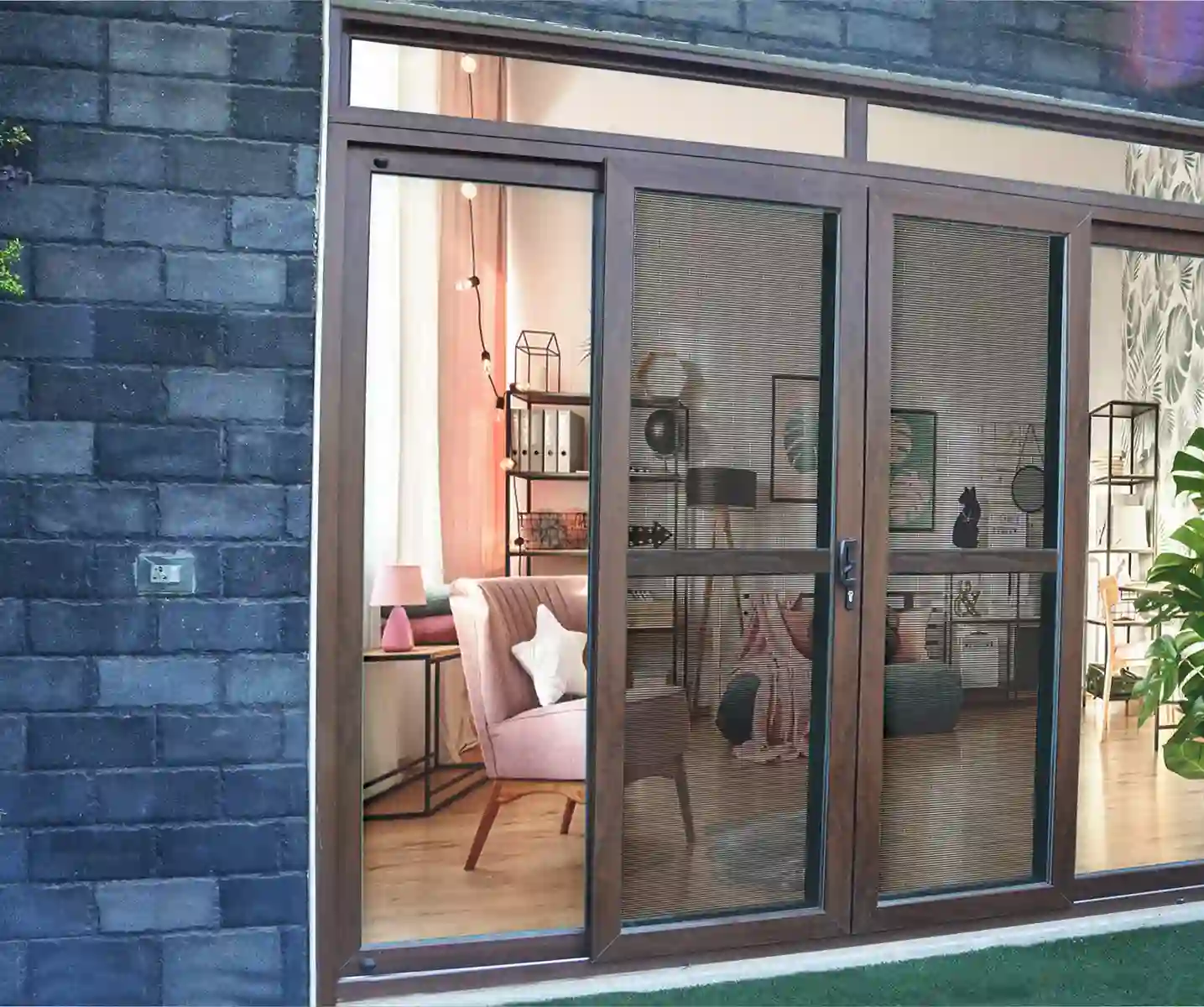 The design of sliding interior doors is very convenient in small city flats, where every centimetre of free space is saved. Sliding doors are mounted on a guide along the wall with a door and move on wheels along it. Sliding doors consisting of several panels indicate a zone in a studio or office building. Very often, this type of door is used to create an interior with a modern style.
Advantages of sliding doors:
space-saving;

Functionality

A safe way of opening, which even with a sudden movement cannot injure a person standing outside the door.
Cons of sliding doors:
The sliding mounting method cannot provide complete sound insulation.

Folding doors


Latest Designs of Main Doors - Accordion Doors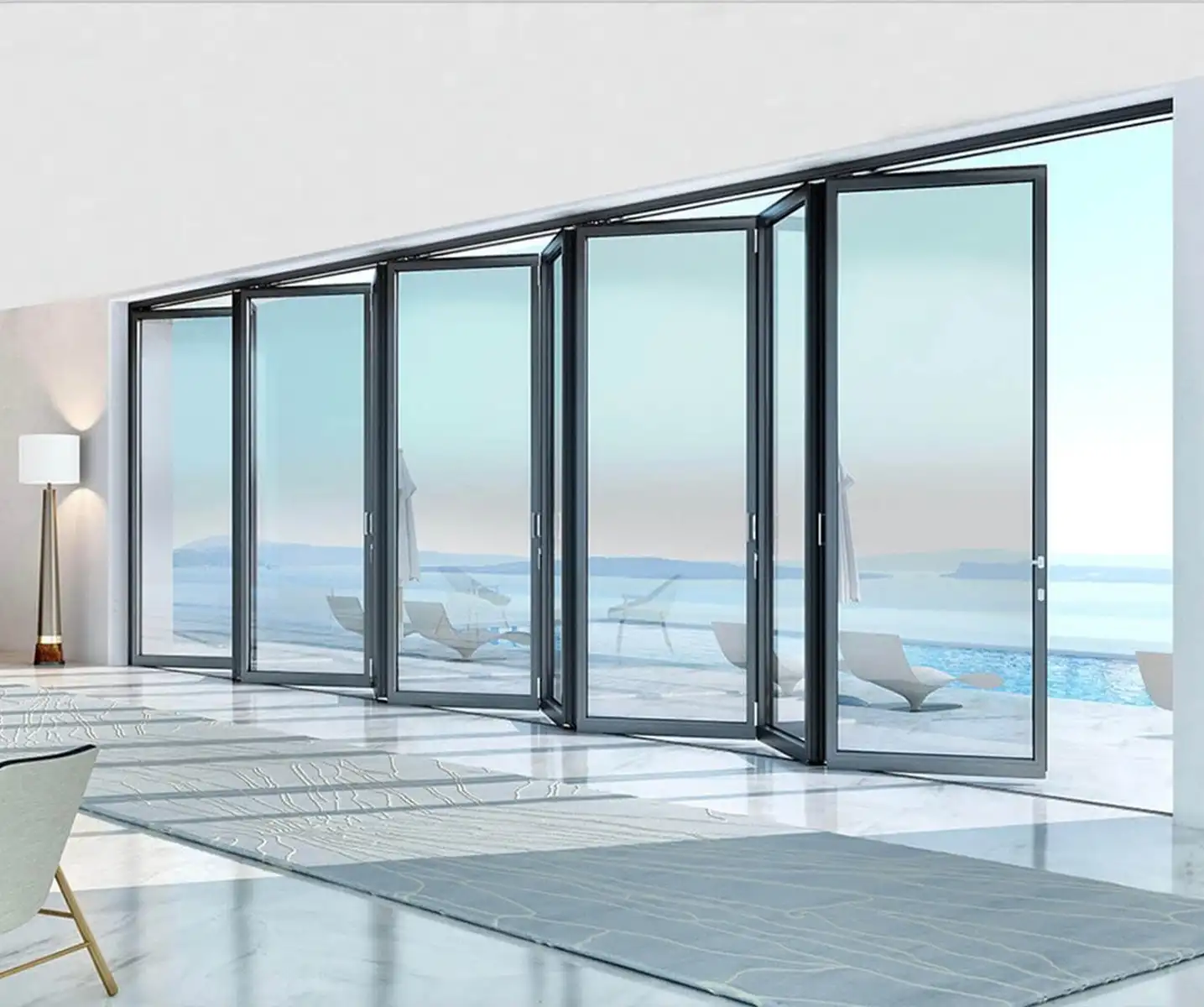 Interior folding doors are accordion doors. They consist of several identical canvases connected by hinges. This design is used in clinic facilities and outpatient clinics, less frequently in residential flats. It is convenient to use a folding design in country houses, and cottages with attics. To facilitate the opening of the sliding door leaf, it is made with glass or plywood inserts.
The advantages of folding doors:
unusual appearance;

space-saving
Cons of folding doors:
fragile design;

poor sound insulation.
How to choose the colour of an interior door?
What will look better: dark or light interior doors in the interior? What should their colour be combined with wallpaper, linoleum, and furniture? Do you choose the same doors in design and colour for all rooms or each different room? These questions often arise for those who decide to make repairs independently in their home without a repair team and a designer. There is no definitive answer to all these questions, but there are a number of principles and tips that will help you make a decision.
Identical doors for all rooms.
If doors from different rooms in the flat enter a corridor, then it makes sense to buy them with the same flowers and style. Better in the style in which the interior design of the corridor or hallway is built. Such a principle will allow us not to violate the integrity of the perception of space.
Bright
White, beige, sand and pastel colours are ideal for interiors in a rustic, antique and classic style. In a small room, light interior doors in the interior help to visually increase the area if they repeat the colour of the wall against which they are placed.
Dark
Black, brown or dark wooden doors are chosen in different cases. Such a door can be matched in colour and texture with the floor, with the furniture in the room or with the colour of the walls. Any of these rules work well and create colour harmony.
Neutral
Neutral includes doors in the colour of natural wood. They can be light, e.g. birch texture, bleached oak; it can be with a reddish tint, e.g. cherry or pear texture; perhaps a completely dark colour - wenge. Neutral canvases are suitable for ecological, country, contemporary, ethnic and many historical interior styles.
Also Read: Vastu Tips For East Facing House
White
White interior doors in the interior create a feeling of lightness, and airiness of the interior. They are often used in Scandinavian, Provençal and French interior styles, combined with window frames and walls of the same colour.
Silver and glass
For modern interiors, choose transparent or metallic colours. It is very difficult to match them to the floor or walls, but they fit perfectly into the atmosphere due to a single interior idea. They can be combined with decoration. At the same time, they contribute to the creation of a feeling of freedom and spaciousness. For interiors in high-tech style, in addition to metal doors, glossy white or black surfaces are also suitable.
The floor colour
The classic touch is to combine floors and doors. Such a union always looks harmonious. If we talk about the selection of doors for laminate or linoleum, then select the tone in tone (colour and wood species must match). But if the floor is a glossy carpet or self-levelling floor, then in this case it is better to give preference to neutral glass or plastic doors.
The furniture colour
The option when selecting the colour of interior doors in the interior to match the colour of the furniture is justified and works well as an accent. Designers use this technique to create modern interiors. For example, the white interior of the living room or bedroom is complemented by a red armchair and a red door, and it takes on a completely different look.
Dining room doors can be combined with the kitchen. For example, in the dining room in the Provençal style with hints of classic aesthetics, the purple colour of the doors with the light purple tone of the furniture works exquisitely and urgently.
The colour of the walls
The principle of combining walls and doors is often used in small rooms to visually expand the area of the room. This effect is best achieved with light tones. For example, white doors against a background of white or sand walls.
Using black doors in the interior is a little more complicated. But such an option is possible. They look very elegant in Art Deco or Baroque style. Against the background of dark walls, light furniture and decoration are clearly visible. Because of this, the luxury and individuality of the design are emphasised.