From letting you know the best localities to buy property in to help you buy one at the best price, this time, we at Clicbrics love to share with you the best Instagram accounts you need to follow for home renovation inspiration. Yes, you read that right! With some of the top home decor Instagram accounts listed below; we would like to make you feel inspired every time you open up the application. 

So, no matter whether you are hunting for DIY tips and tricks, home renovation advice or home decor inspiration, here are the 5+ most inspiring home redesigning Instagram handles you need to follow now!
1. Golden Fox Cottage
Username: @goldenfoxcottage
Posts: 600+
Followers: 88k+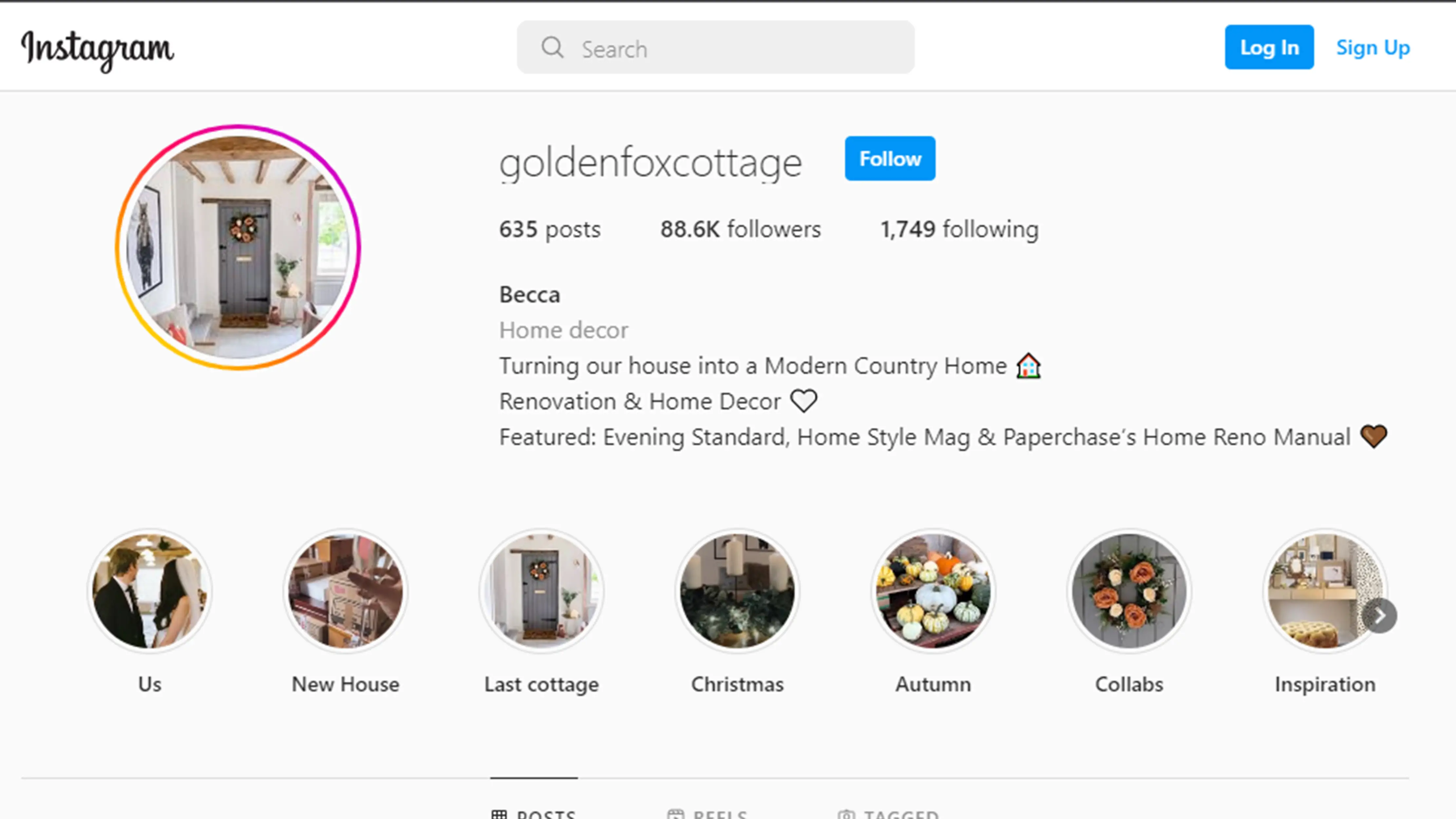 Do you want to turn your dream home into a modern and luxurious country home? If yes, Golden Fox Cottage is the perfect Instagram account to satisfy your home renovation needs. This home decor page on Instagram takes its followers on a journey that flawlessly leads them to the home of their dreams. If you are someone who fantisize about living in the countryside, then @goldenfoxcottage will prove to be an ideal setting for you. The kitchen information and classic exposed beams on this account exude a rustic feel. 

With more than 88k followers and 600+ posts, they have featured in Home Style magazine, Paperchase's Home Reno Manual and Evening Standard. Your feed will be loaded with loads of aesthetic vibes by following this Instagram handle, and you will start falling for wooden accessories. 

2. Tasha Kaleidoscope
Username: @tasha.kaleidoscope
Posts: 1480+
Followers: 63k+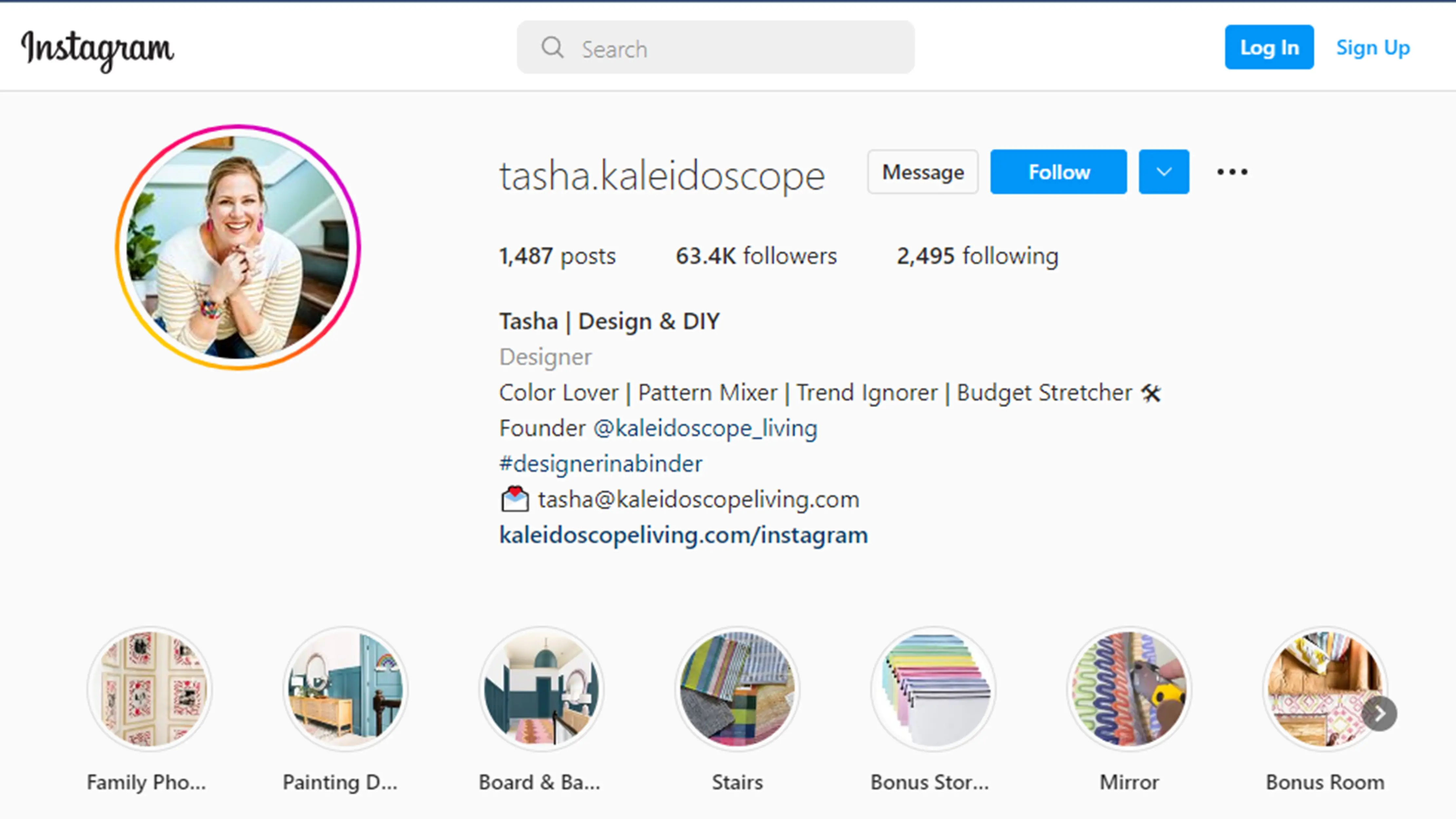 Another inspirational home renovation account to follow on Instagram is @tasha.kaleidoscope. The owner of this account, Tasha, identifies herself as an interior designer stuck in an attorney's body. The home renovation or home decor posts on her Instagram account highlights multiple aspects of DIY and interior art designs. Besides this, she shows off some affordable flooring house wraps that can be used for building plank wall. 

The best thing about Tasha's page is that Tasha keeps updating her followers about her new projects and utilises the patterns and colours on a budget. She also manages another Instagram account, i.e. @kaleidoscope_living, that helps people create homes they love and have fun with colours. To know more about her page, follow @tasha.kaleidoscope now!! 

3. Jenny Komenda
Username: @jennykomenda
Posts: 1450+
Followers: 253k+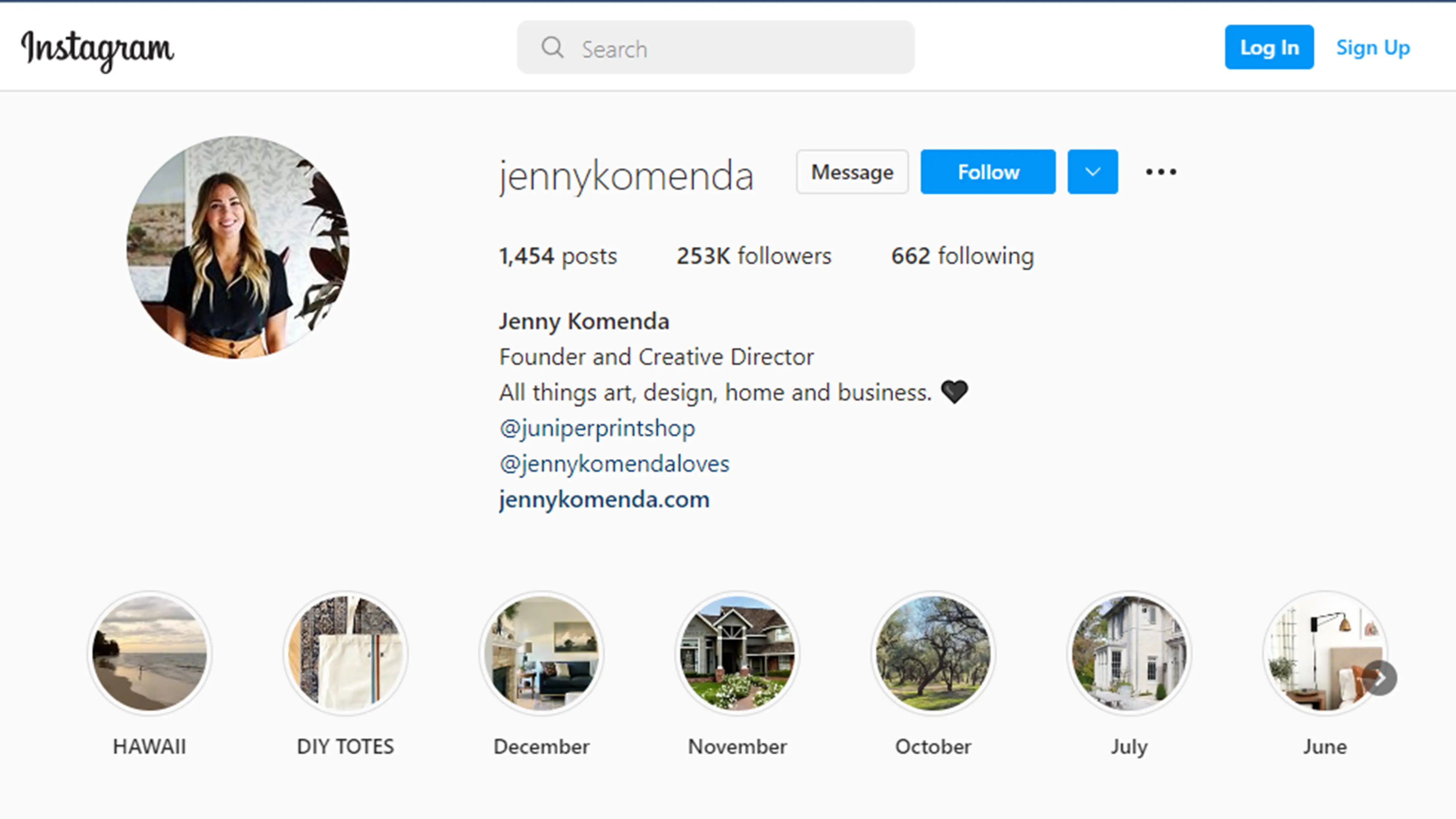 If you want to go with the trend and try out new home renovation styles, you will surely love Jenny Komenda's Instagram account. On her Instagram account, Jenny Komenda displays that there is no need to be afraid of mixing and matching styles. If done correctly, a mix of prints will make an astonishing statement, and Jenny's Instagram account will teach all her followers how! 

Before becoming a print shop owner and house flipper, Jenny used to be an interior decorator and magazine columnist. Her Instagram account demonstrates that Jenny's concept skills are stronger than ever, and by following her account, you will walk away with a good dose of creativity. Go and check out her Instagram account now if you are willing to mix and match styles and colours into something unique and new! 

4. Young House Love
Username: @younghouselove
Posts: 1680+
Followers: 360k+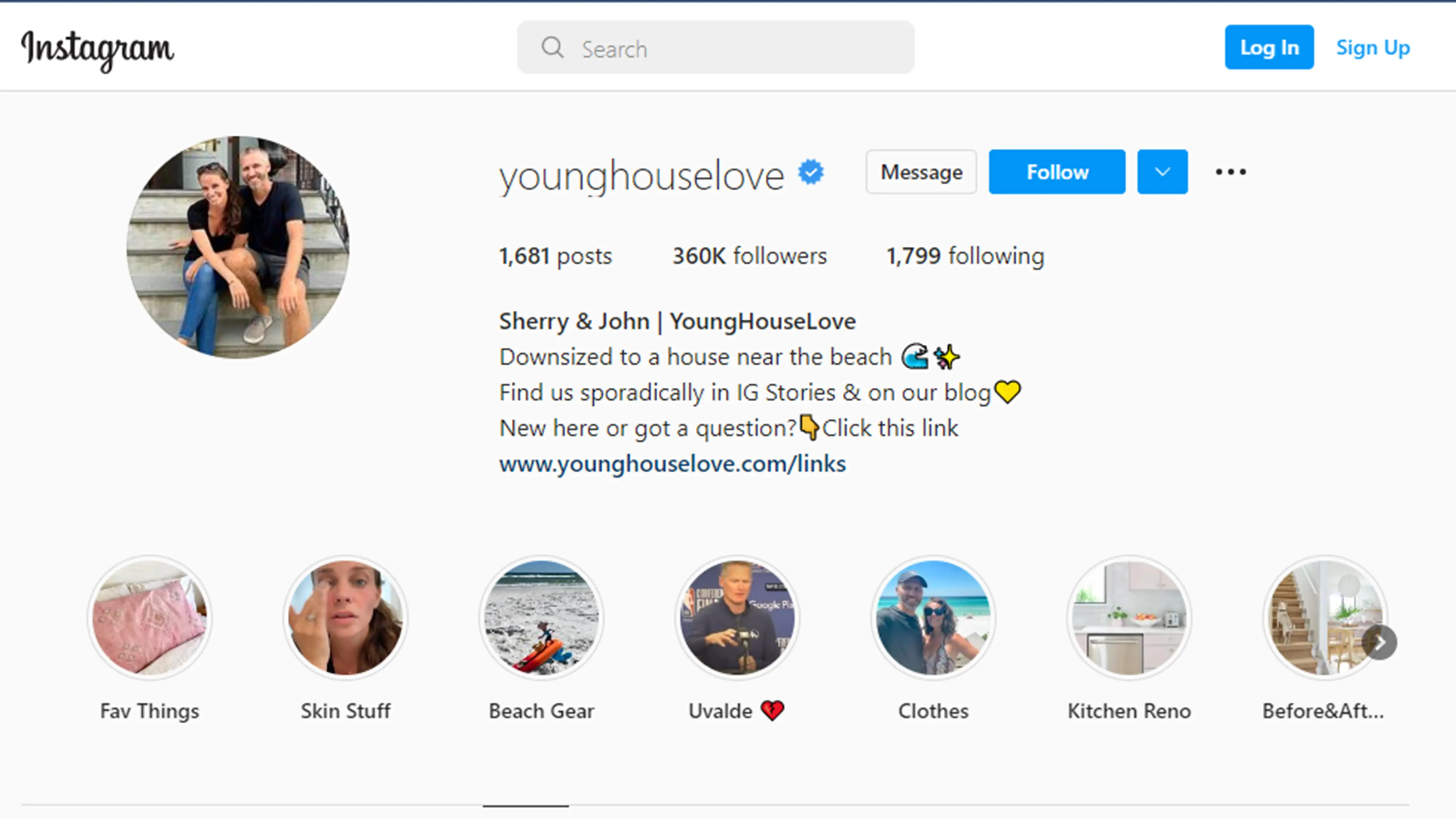 Young House Love is a popular home renovation page on Instagram handled by a couple, Sherry Petersik and John. Both of them started renovating home designing in 2007 with the main aim of renovating their house and giving it a little spark. But with time, it started getting big, and now the couple has more than 3000+ do-it-yourself projects with 360k+ followers. 

Also, if you are looking for some daily dose of inspiration for some home redesigning tips and tricks, you must surely follow this account. Follow @younghouselove now and expect your feed to get loaded with interesting home redesigning tricks.  

5. Frills and Drills 
Username: @frills_and_drills
Posts: 750+
Followers: 1M+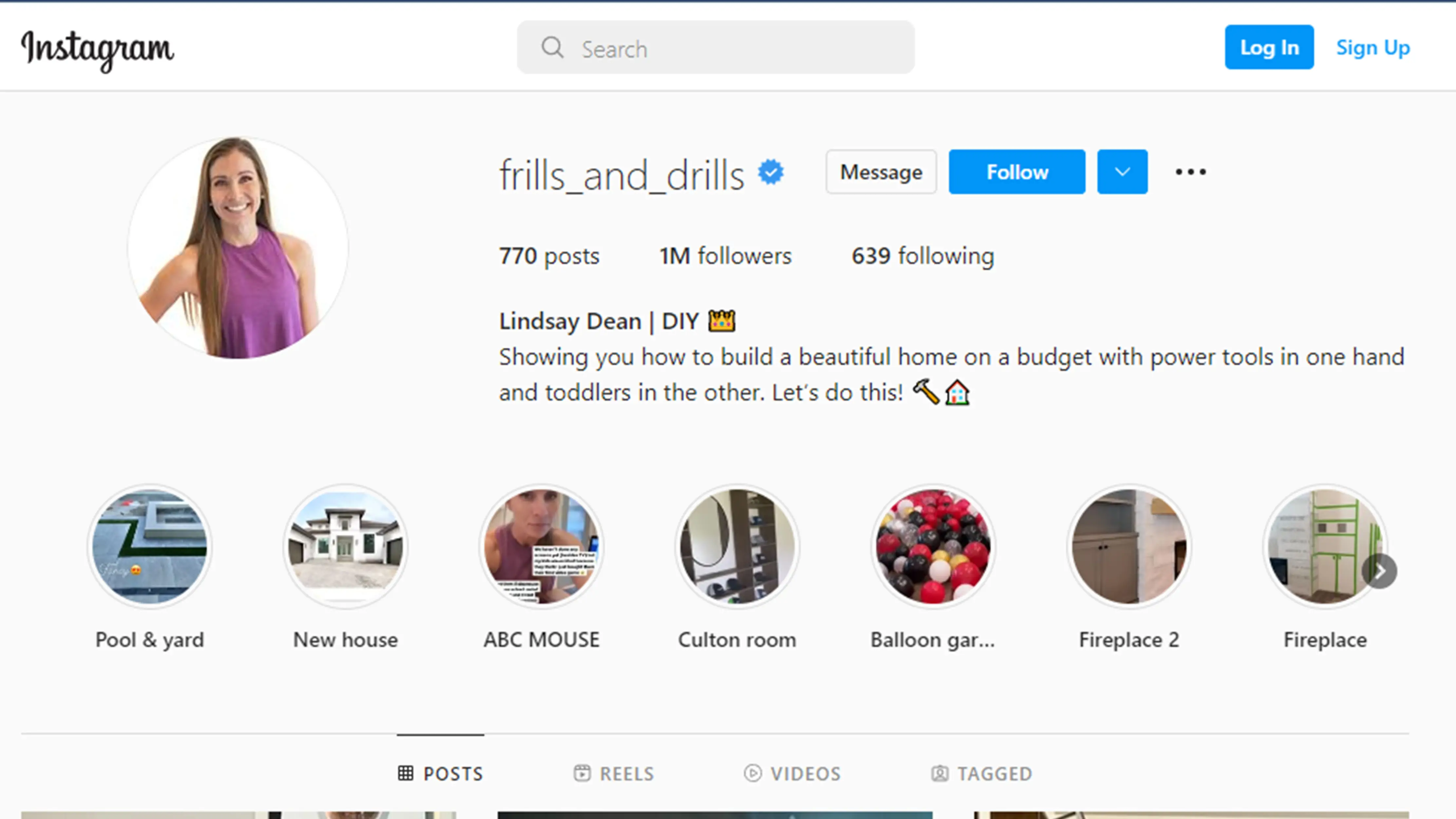 If you wish to build a powerful home and that too within a budget, then Frills and Drills is the right place for you. Managed by Lindsay Dean, Frills and Drills is a home renovation Instagram account that is all about using power tools in order to create amazing places on a budget. The designs that she displays on her Instagram posts are sleek, feminine and breezy. Not only this, but all her home decor creations are easy enough to complete in your house. 

By scrolling through this Instagram page, you will definitely get some amazing ideas to renovate and redesign your home in an inexpensive way. According to us, Lindsay Dean is a perfect example of a woman defying expectations of taking on house improvement projects. Besides this, her Instagram page will provide you with tricks, hints and even shortcuts to make your house the way you have dreamed it to be. 
6. Mishkashoe
Username: @mishkashoe
Posts: 515+
Followers: 215k+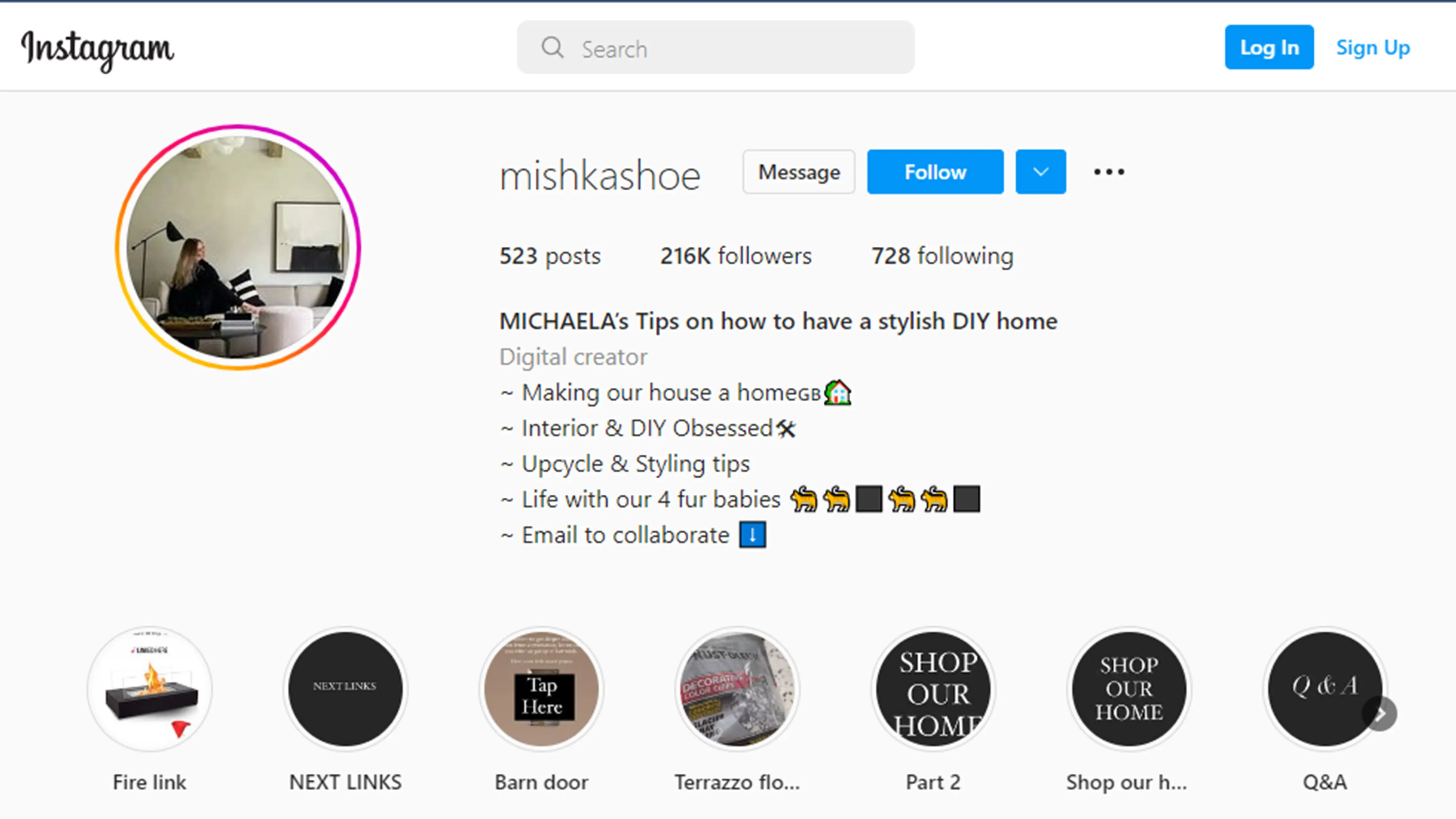 Mishkashoe is a home renovation Instagram account that is managed by Michaela. Here, you will get to know some important tips and tricks on how you can have a stylish DIY home. Following this account is a great decision for all the people willing to remodel their homes in a Bohemian or Scandinavian style. With over 215k followers and 500+ posts, Michaela's home decor account focuses mainly on Home styling, Home interiors and quick DIY tips to keep you updated with the trend. In short, @mishkashoe will undoubtedly leave you impressed by the trendy ideas to decorate and renovate your home. 

Design inspiration for your home can come in multiple forms. You might be hunting for ideas, tips and tricks on different platforms, but Instagram has it all. Instagram is a place where you can find a treasure trove of top-notch tips and tricks for the best home redesigning ideas. 

So, we have listed the top picks that you can follow for a daily dose of home renovation. From minimal to sophisticated, from classic to modern, these 5+Instagram home decor accounts have got you covered. Happy home redesigning!!
Also read: 5 Trending Main Door Grill Designs for Flats