Table of Contents
If you are planning on hosting a new year's party at home, you surely are in need of new year decoration ideas that you can easily incorporate and make your place look party-ready. 

And why not? New year's decorations at home are a fun activity in itself. It's more than just adding shiny decorations, metallics, wall decorations and doing floral arrangements. Today, we bring to you our specially-curated collection of easy-to-implement new year decoration ideas. Pick one, two or mix and match any of these and get set for a fabulous new year's celebrations at home.

1. Use Tin Foil Balloons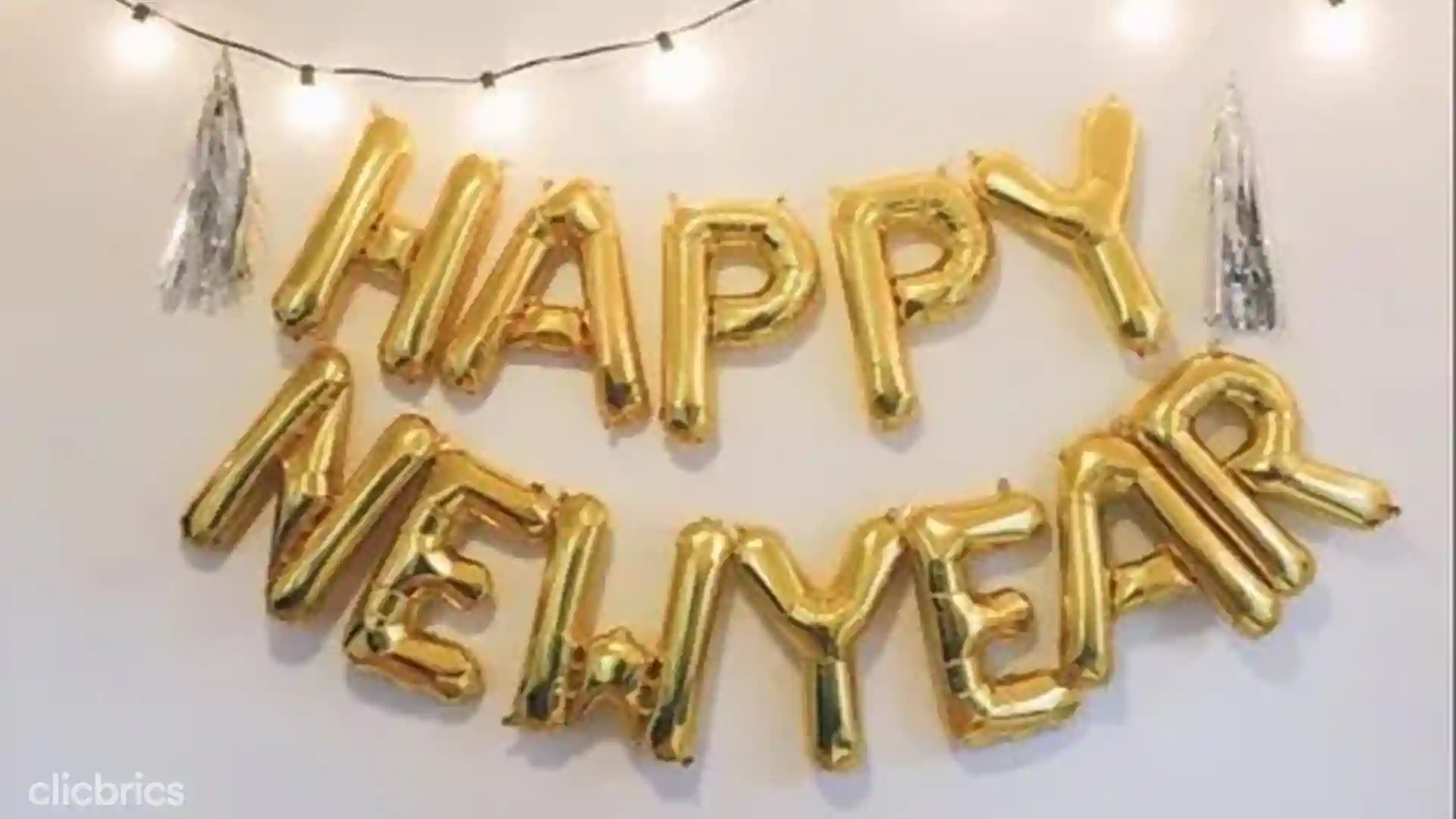 You can use tin foil balloons for the simplest new year's party decoration at home. These glossy balloons are currently trendy, and help amp up the aesthetics of the space. Balloon decorations require less investment and time. You can go a little extra  creative by putting balloon-shaped numbers to indicate a change in the calendar. 
2. Add Some Zing with a Bubbly Bar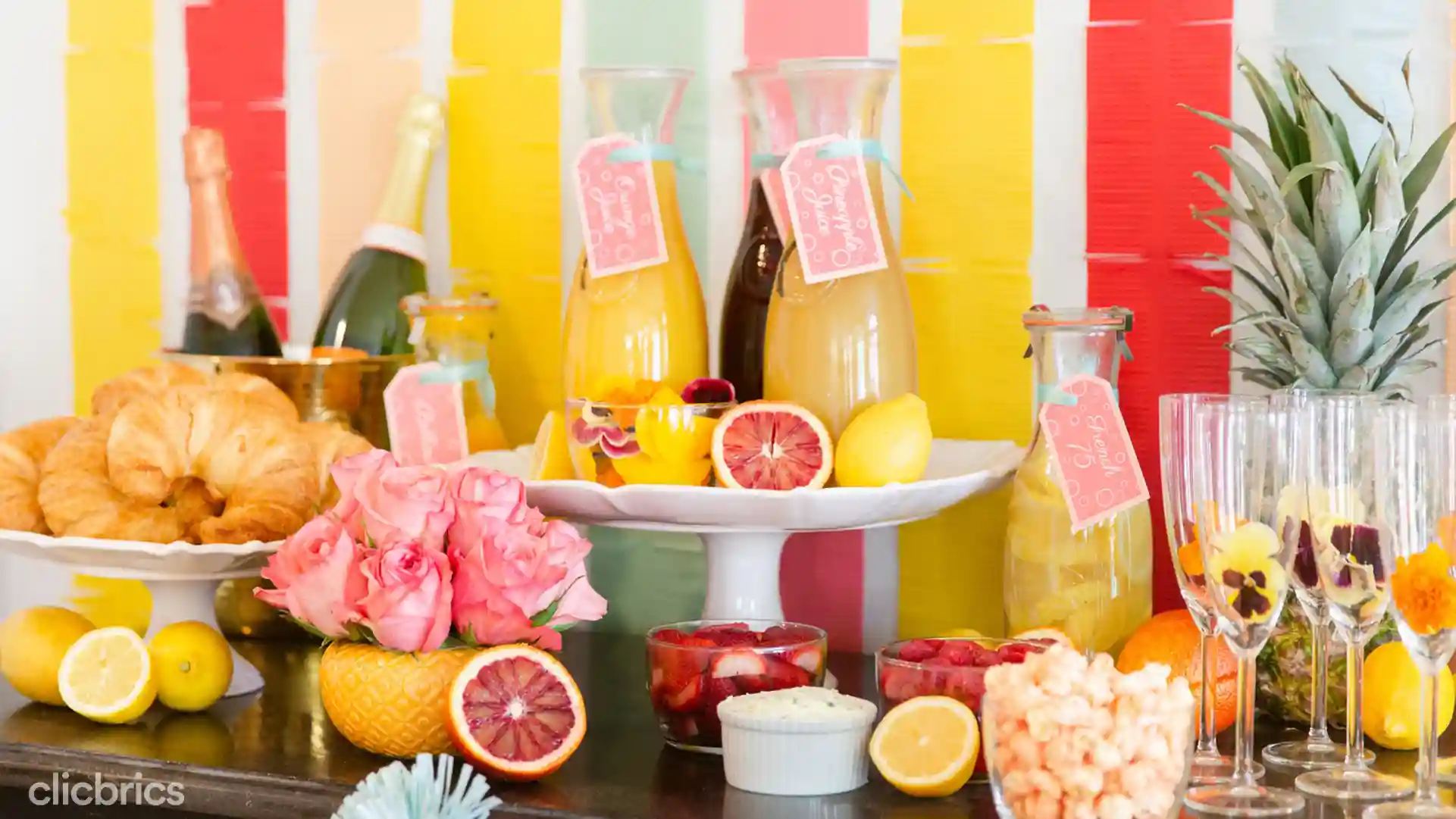 New Year's eve decorations are incomplete without some champagne, so why not add a bubbly, sparkling bar? A fine bottle of champagne complemented with stunning glassware, snacks, and fresh-cut fruits will make your bar utterly dashing. To add a touch of drama, you can use sticky drink labels and some party hats to complete the  happy new year decorations. 
Also Read: 13 Creative Baby Shower Decorations With Images
3. Jazz Up Your Place with Soothing Lighting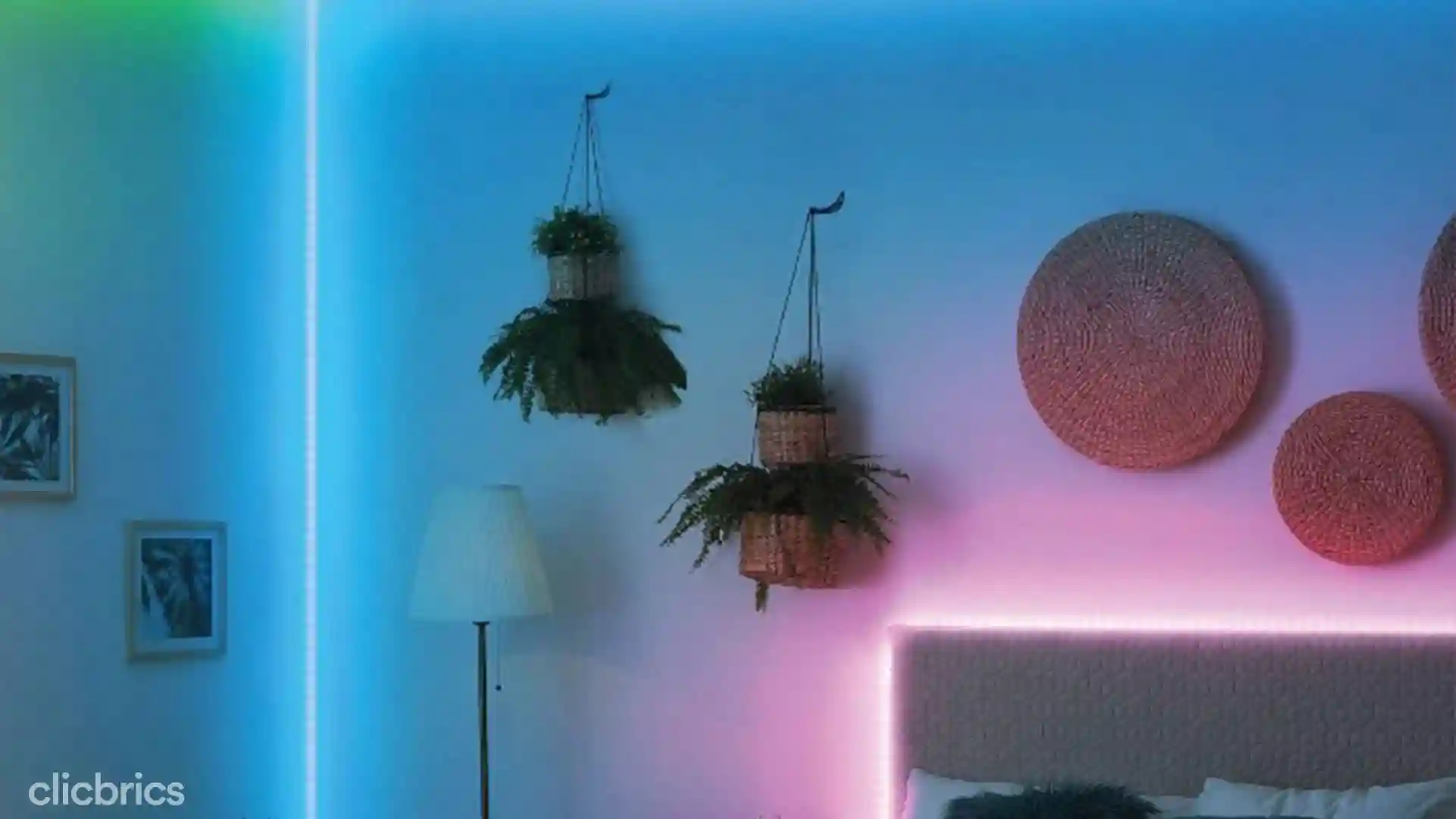 Good music, food, games and drinks are not sufficient for a new year party at home. A party is dull if it does not have some lights that add some sparks to the celebrations. The magic of light leaves no stone unturned to add a smooth, cool, yet discotheque effect. Infact, lights are sufficient enough to amplify the appearance of new year decorations at home. 
You can either go for fairy lights, paper lanterns, or LED lights to make your home look festive. 
4. Set Up for an Open Terrace New Year Party Decoration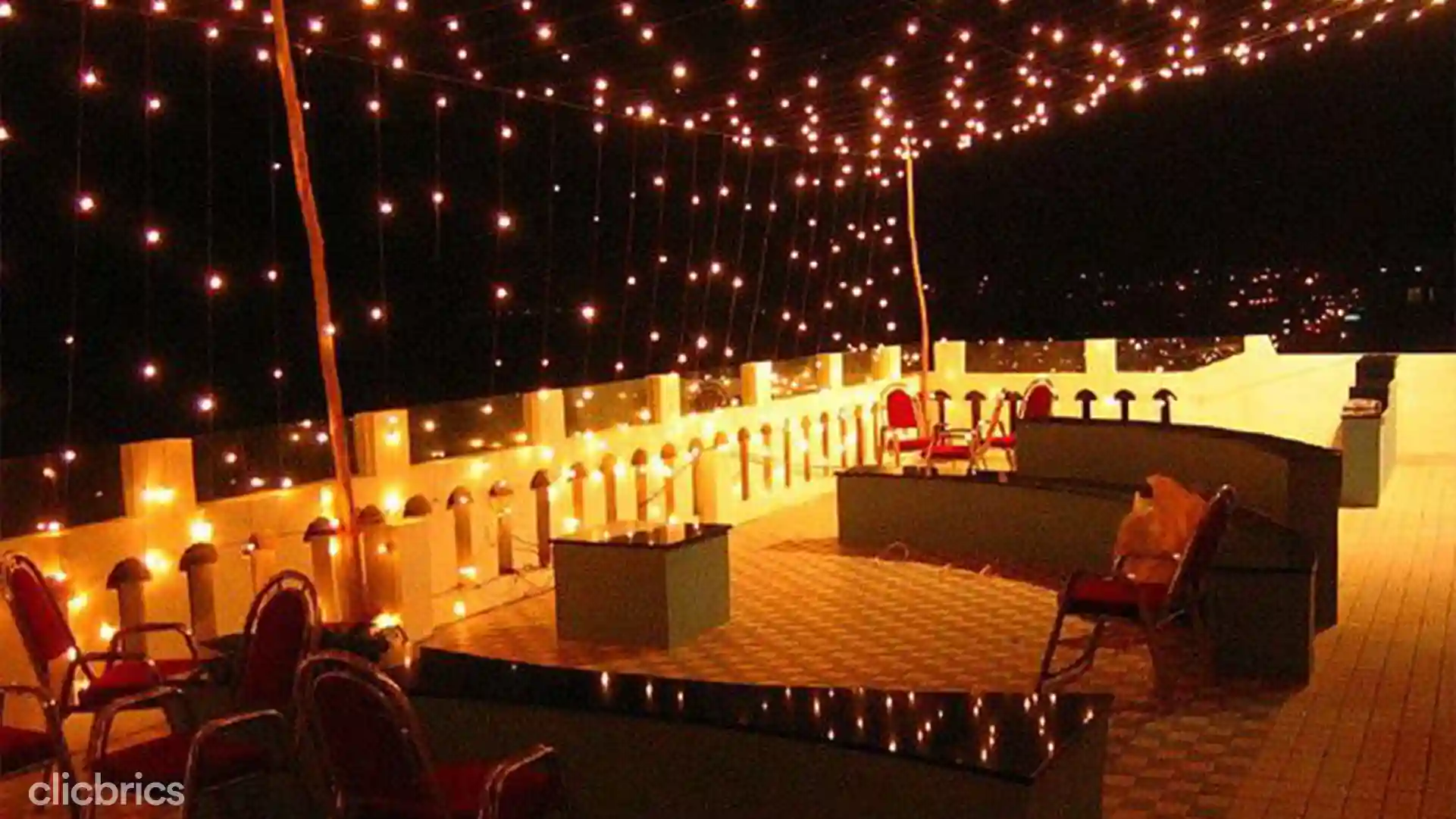 What's a better way to enjoy new year's eve than to celebrate with your close friends on an open terrace? All you have to do is add some floor cushions and beautiful LED lights to give the open terrace a festive look. You can also build a small wall-mounted mini bar unit, which will elevate the charm of your new year's eve decorations.
Also Read: Small Balcony? Here are 9 Decor Ideas To Elevate Your Balcony
5. Lift the Party Mood with New Year Party Decoration Ideas For Walls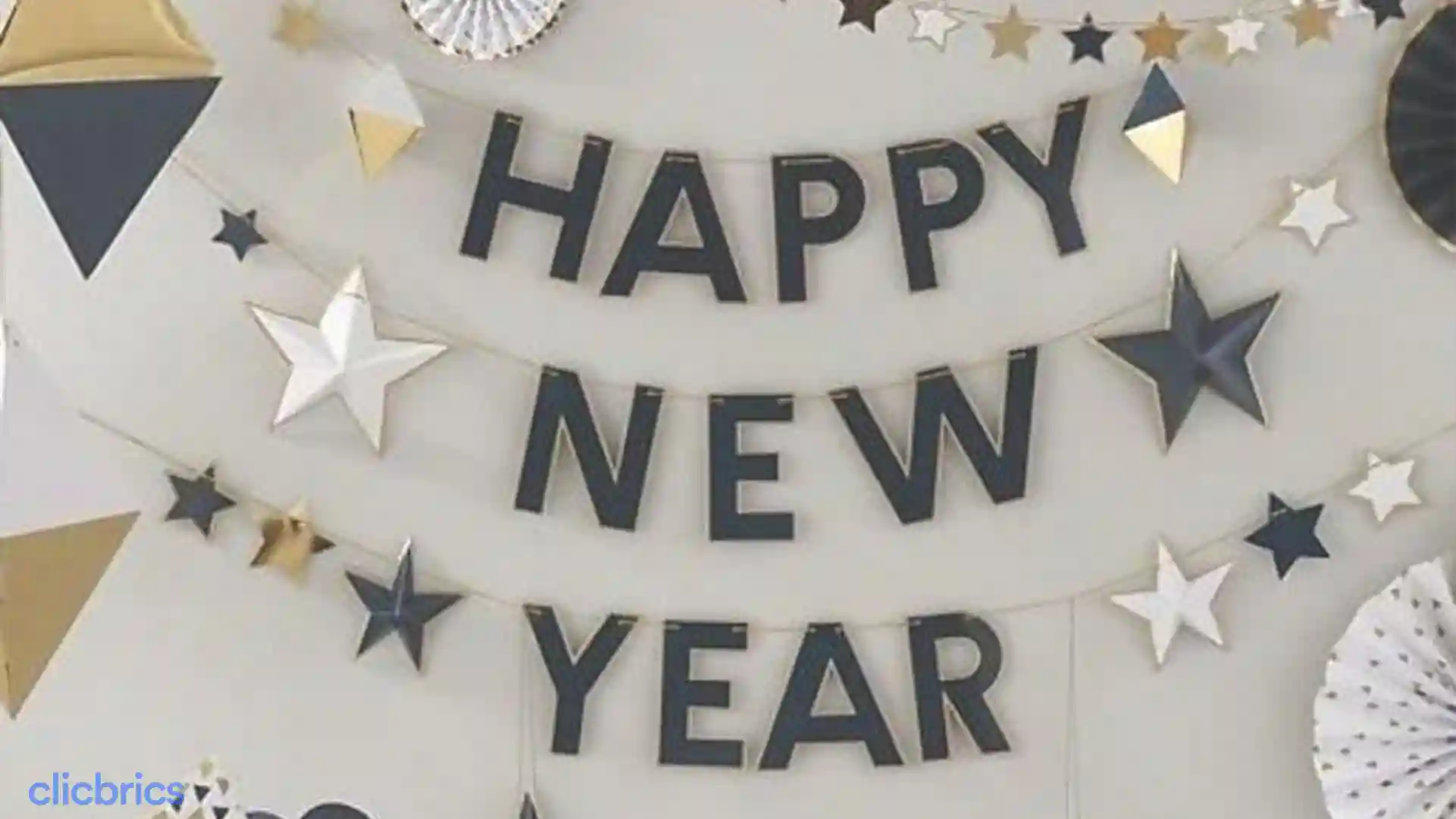 No new year decoration at home can be a successful affair if you forget to work on your living room's walls. Just imagine that if it isn't all decked up like the rest of the home. Wouldn't it be a vibe spoiler? 
You can brighten up your living room's wall with neon signage to make a bold statement. You can also reserve another wall and make it a photo booth corner. 
6. Use the Countdown Clock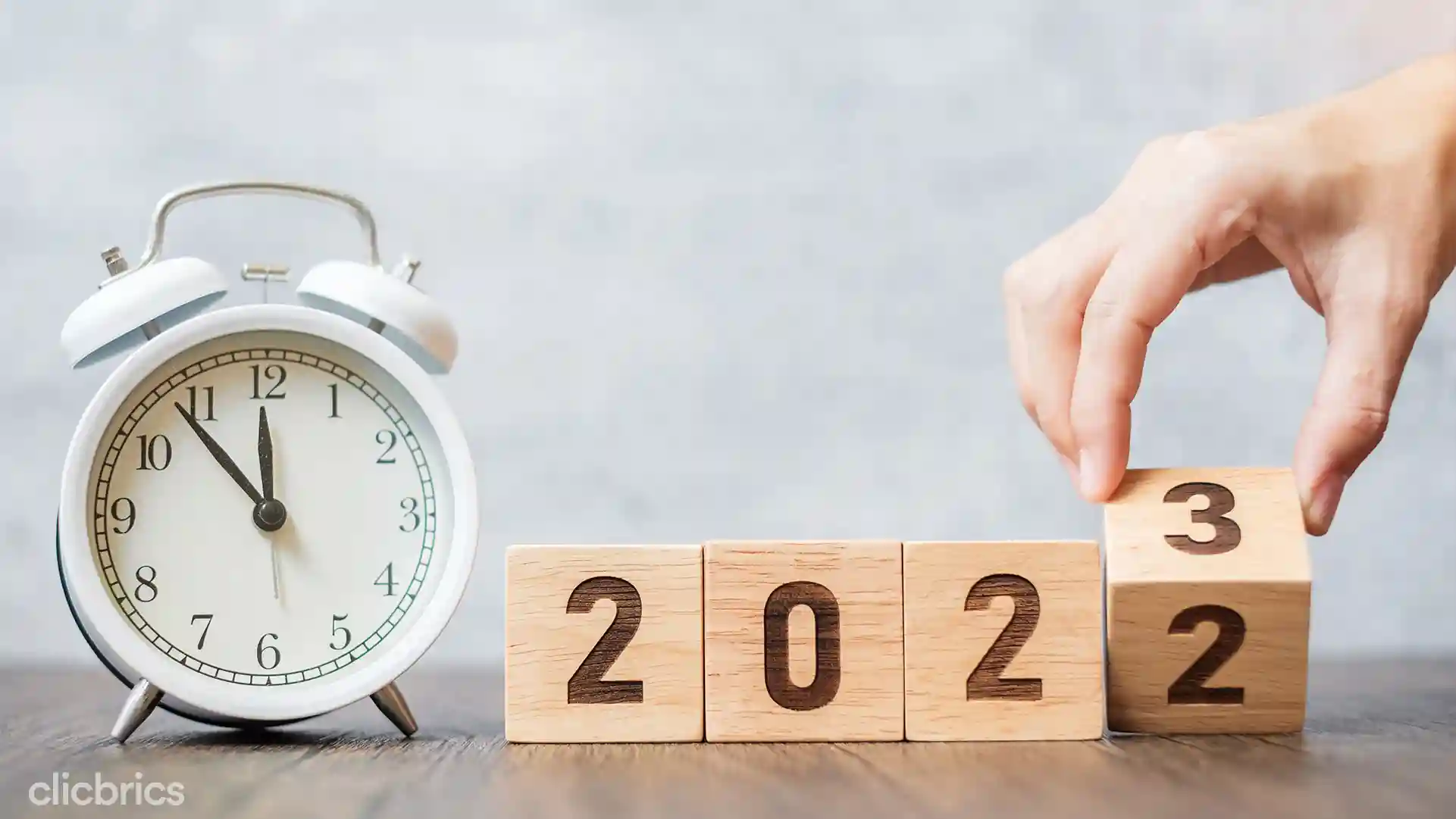 The countdown clock is the traditional item that is mostly a part of the new  year decoration ideas list. You can either buy vintage-looking clocks or use the ones you already have at home and put them on display in different parts of your house  and make it a part of the countdown to midnight. 
7. Do-It-Yourself (DIY)
New Year Decoration Ideas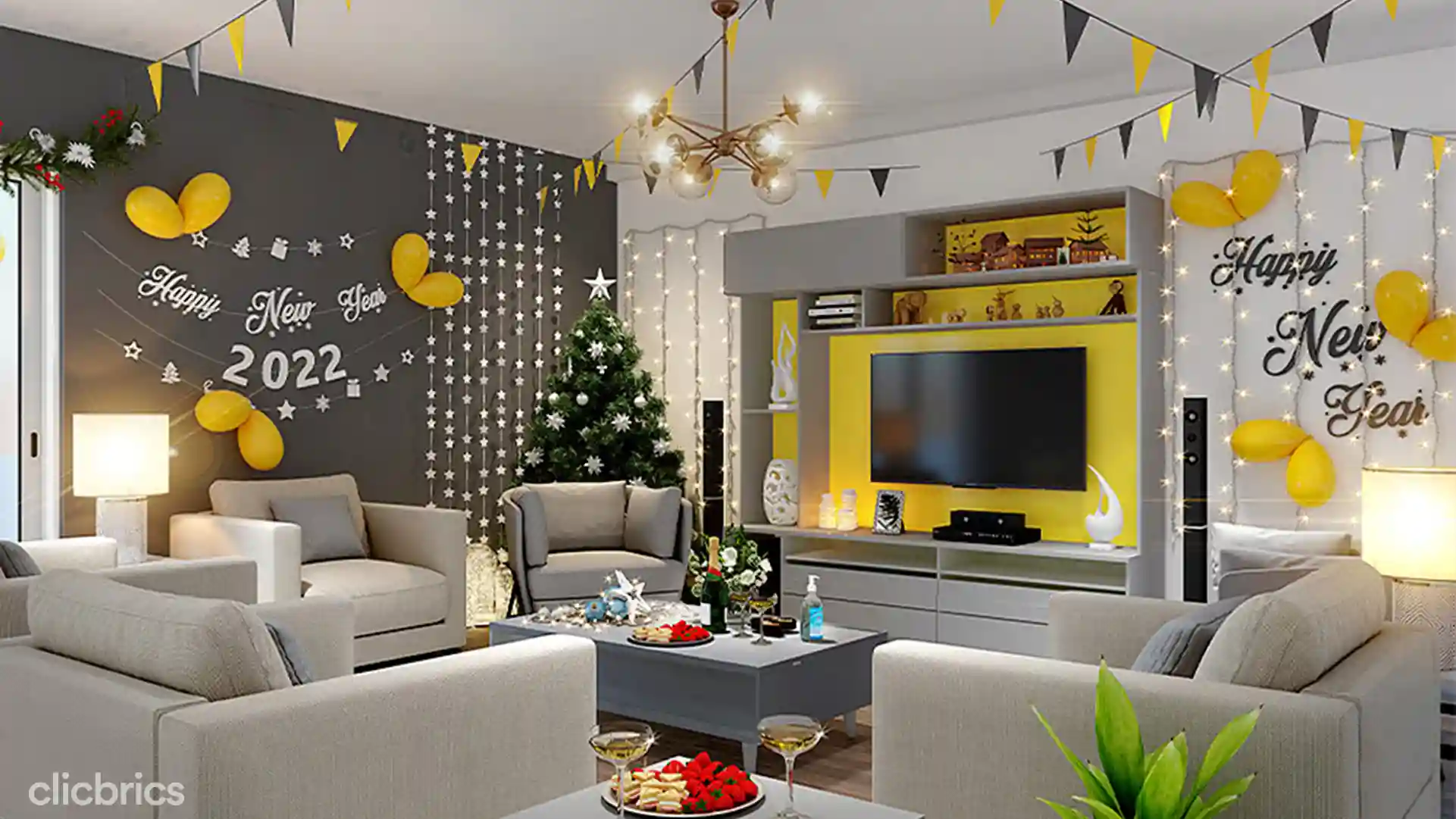 Some DIY new year decoration ideas for your home will give you a chance to get all your family and friends involved in some fun activities.
Make the new year 2023 party arrangements fun by incorporating simple elements that will sparkle up your place. Deck up your foyer area with paper cuttings, banners, and paper flowers and see yourself a magical transformation.. 

Also Read: Should You Hire an Interior Designer or DIY? 

8. Make the Last Dinner of 2022 Count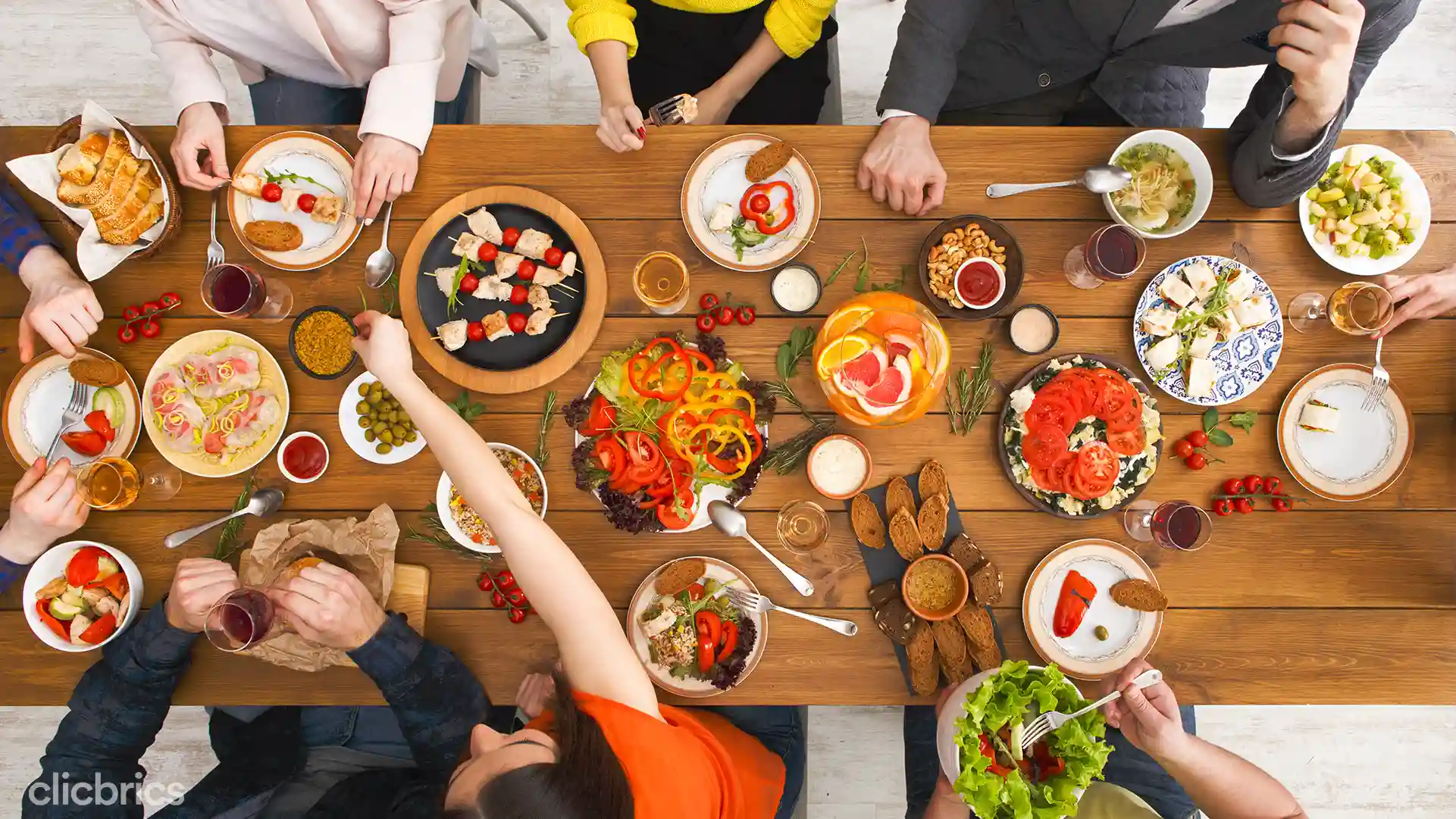 The new year eve's dinner will be the last supper of the year as you look forward to ringing in to 2023. So, it's your duty to make it memorable by bringing the best of new year's eve decorations into action. 
Create a beautiful dining table and drape chairs with catchy eye fabrics. You can reuse leftover Christmas decorations for new year's decorations at home. You can also keep personalised gifts on every seat to make your guests feel special. China pattern pottery is the best choice for new year's eve dinner. 

Also Read: Dining Area Designs That are Functional and Beautiful.

9. Make Way for New Year Decoration in the Garden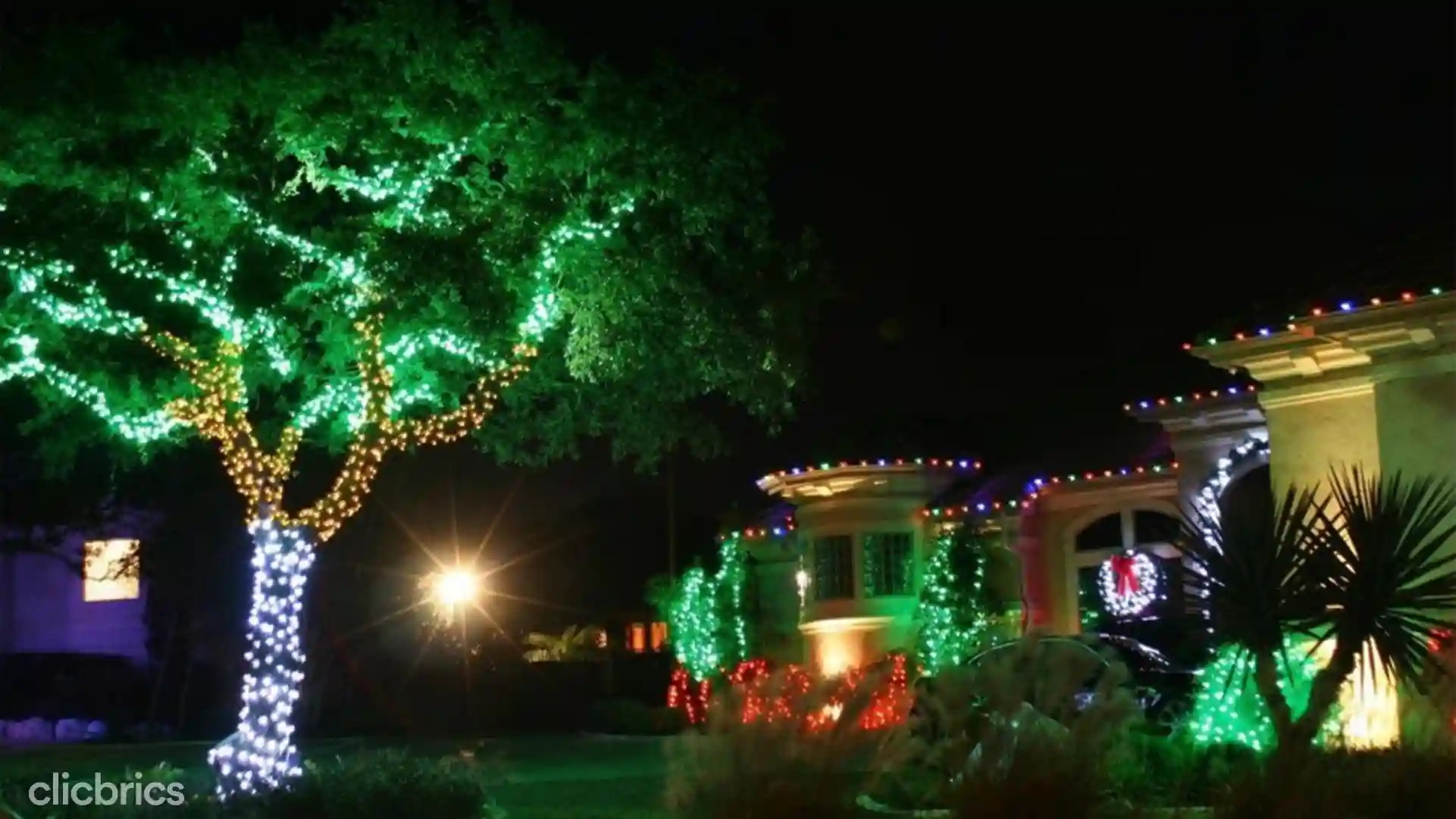 You can decorate the garden with fairy lights and lamps as a part of new year party decorations. You can also have a bonfire with grillers along with some music in the garden. This outdoor new year's decoration at home will make the event even more memorable. 
Get Set For the Most Memorable New Year Celebration Ever!
Of course, you want to have the time of your life at new year's eve, and why not? After all, it is all about celebrations with your loved ones. Then what are you waiting for? There's no harm in pre-planning for an ultimate fun party.  
Take inspiration from the above-mentioned New Year decoration ideas, dig out your brightest outfit from your wardrobe, gather your party supplies and get ready for the new year bash. Create a memory you will cherish forever.