Table of Content:
It's a fact that every day is Mother's Day, but consider International Mother's Day as just another excuse to celebrate your queen who loves, cares, and showers unconditional love on you. The one unique way to show gratitude towards your mother is to plan and create beautiful Mother's Day decorations at home. The key to implementing Mother's Day decoration ideas is to design special touches in every corner of your home. 
Mother's Day Decoration Ideas at Home
With so many birthday parties she threw for you and how selflessly she catered to your every need, you must make Mother's Day all about her! 
With many Mother's Day decoration ideas available online, don't limit yourself to gift hampers; instead, create some cheerful memories together that you will cherish forever. 
This is why we have created a blog with various decoration ideas for Mother's Day to add an extra personal touch to the celebrations. 
1. Mother's Day Decoration Ideas: Floral Decorations for the Entrance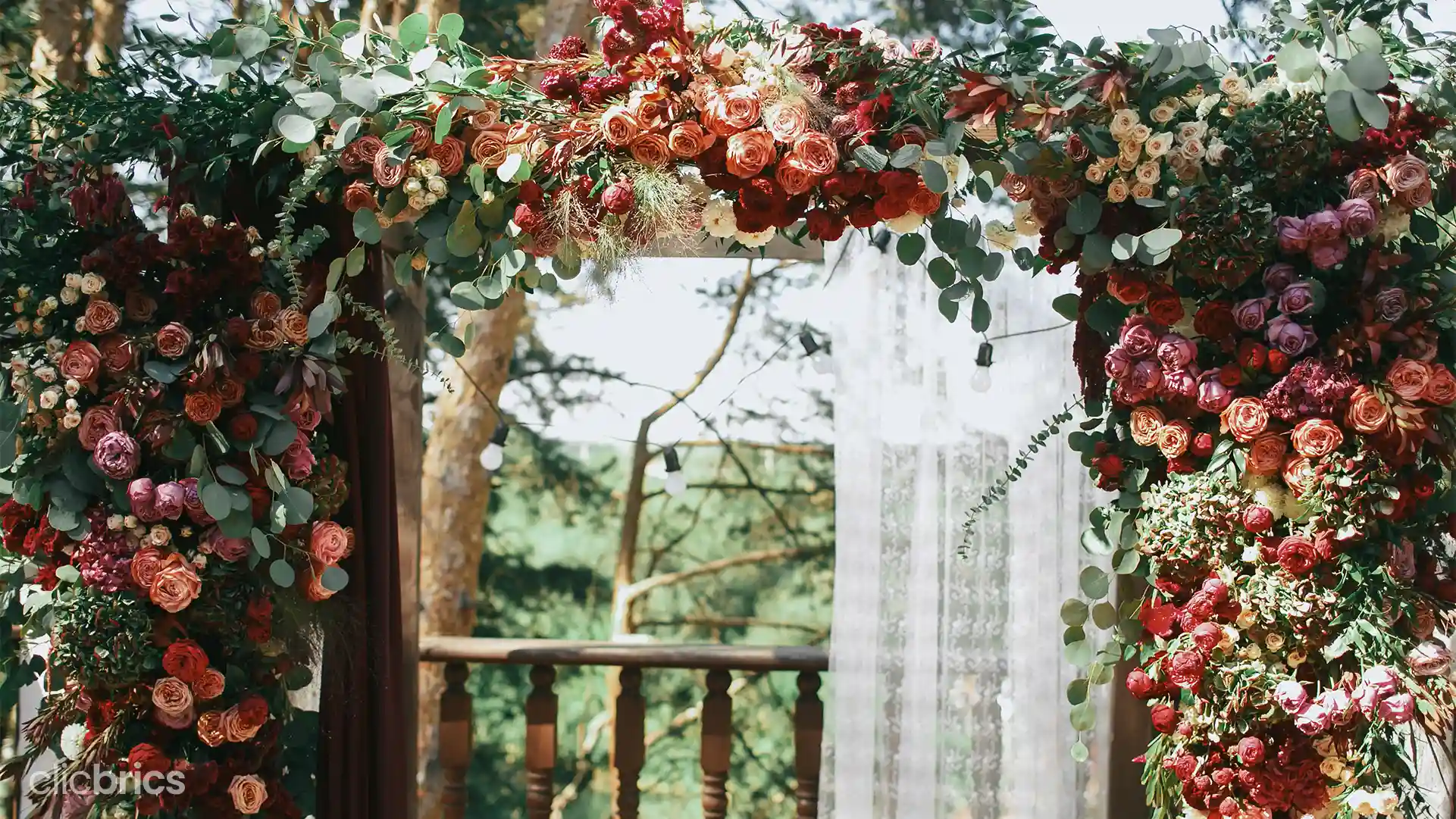 Plan a grand welcome entrance with flowers for your mom. Install flower banners at the entrance by taking a simple cardboard banner, pasting a readymade template, and sticking some fresh lilies and roses. Incorporating this Mother's Day decoration idea at home will make your mom's welcome more adorable and festive. 
Also Read: 10 Ideas To Add Beautiful Flower Decorations At Home
2. Mother's Day Decoration Ideas: Prepare Bath Bombs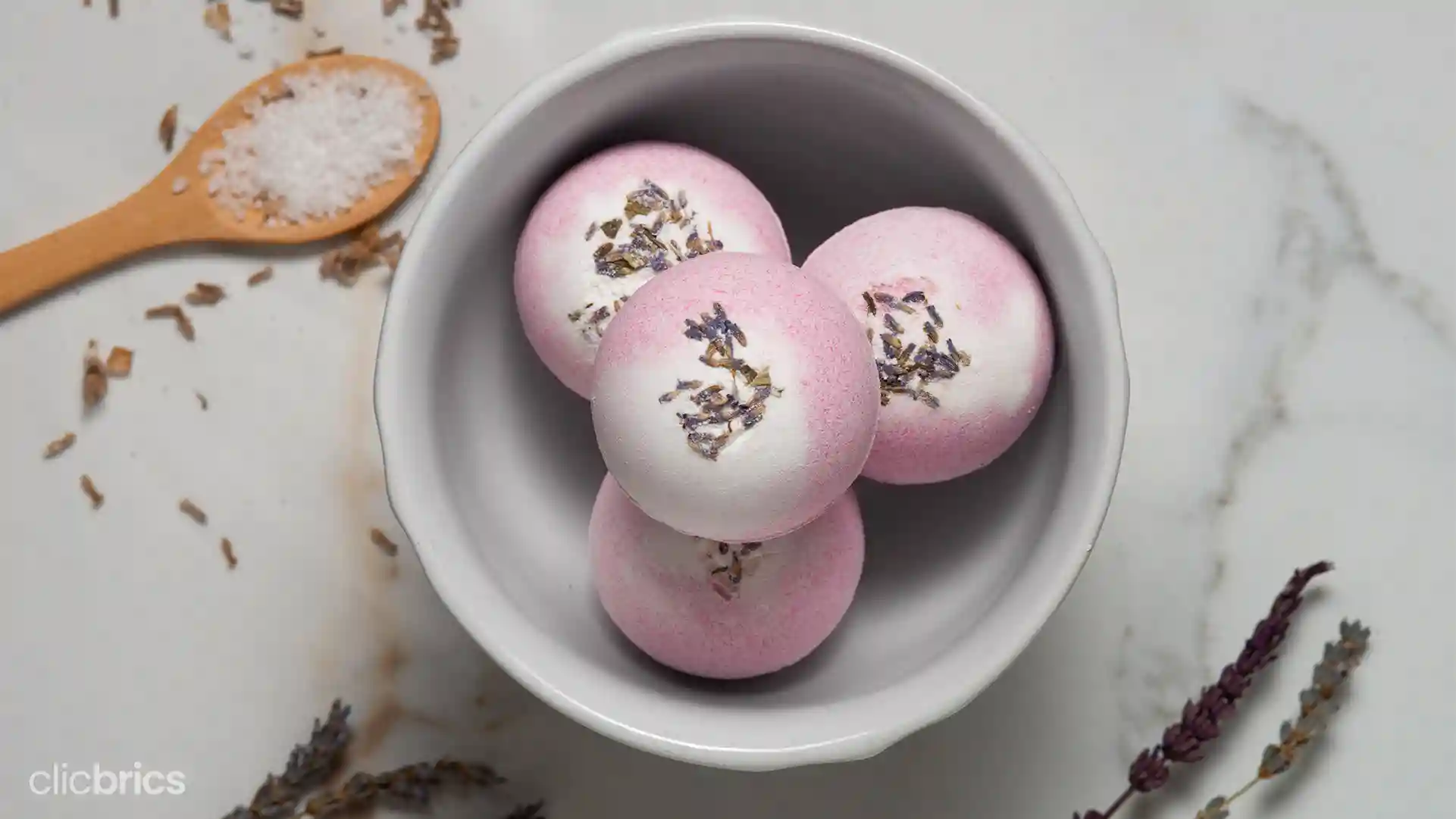 Give your mother a break from running all the errands with homemade bath bombs. These bath products can be created at home by combining essential oils and moisturizers. The fresh aroma of lavender scents and moisturizers will help her relieve stress. 
3. Mother's Day Decoration Ideas at Home: Add Balloons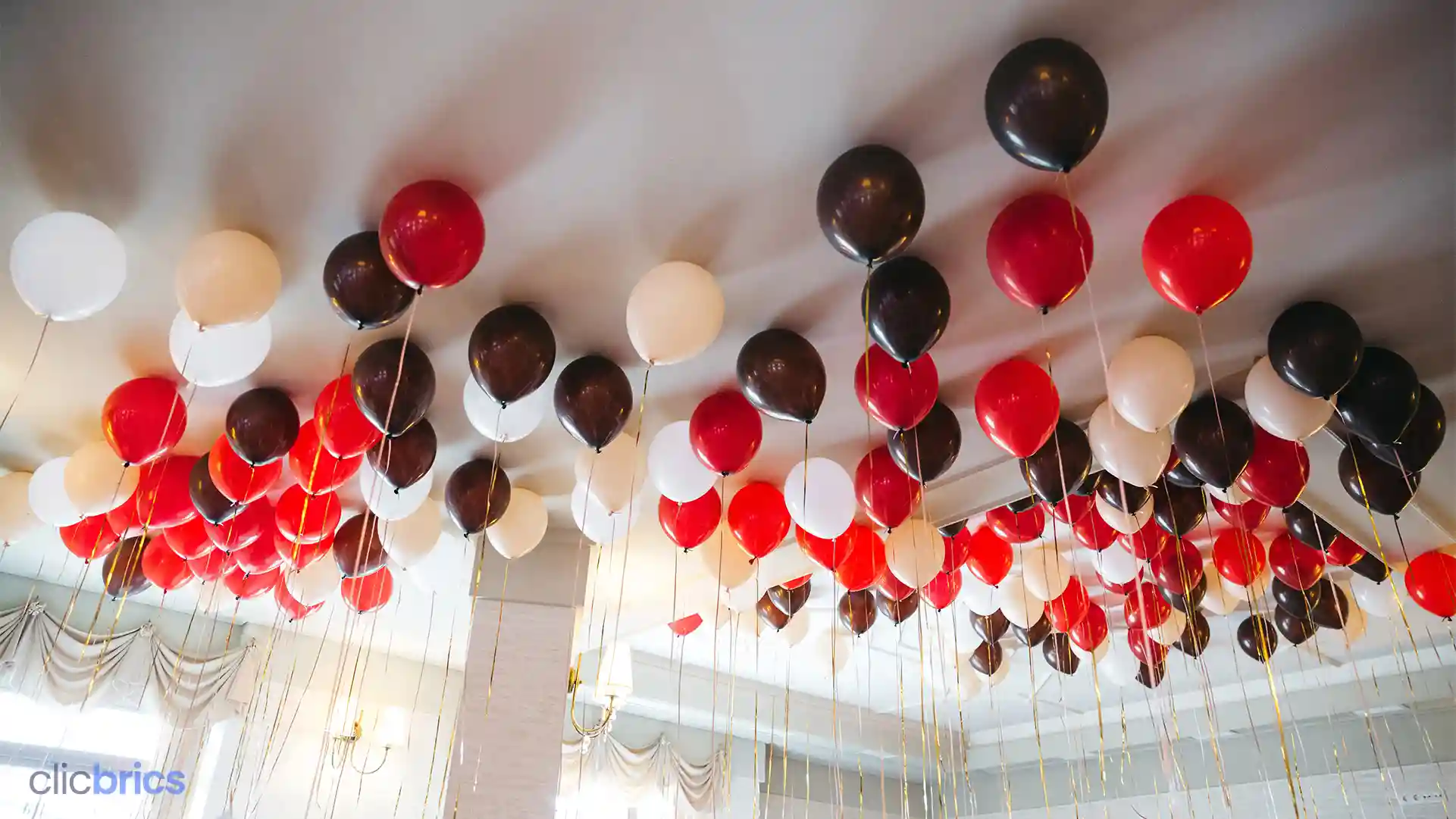 No happy Mother's Day decorations are as simple yet elegant as balloons! 
Adding balloons to your Mother's Day design ideas will be a nice way to celebrate the day. Place some balloons around the home's floor so that balloons can accompany her whenever and wherever she walks. 
You can give different color combinations a try, or else you can keep one balloon theme throughout the day. Your mother will surely get an angelic feeling and deserves nothing less! 
4. Mother's Day Decoration Ideas: Use Fancy Cutlery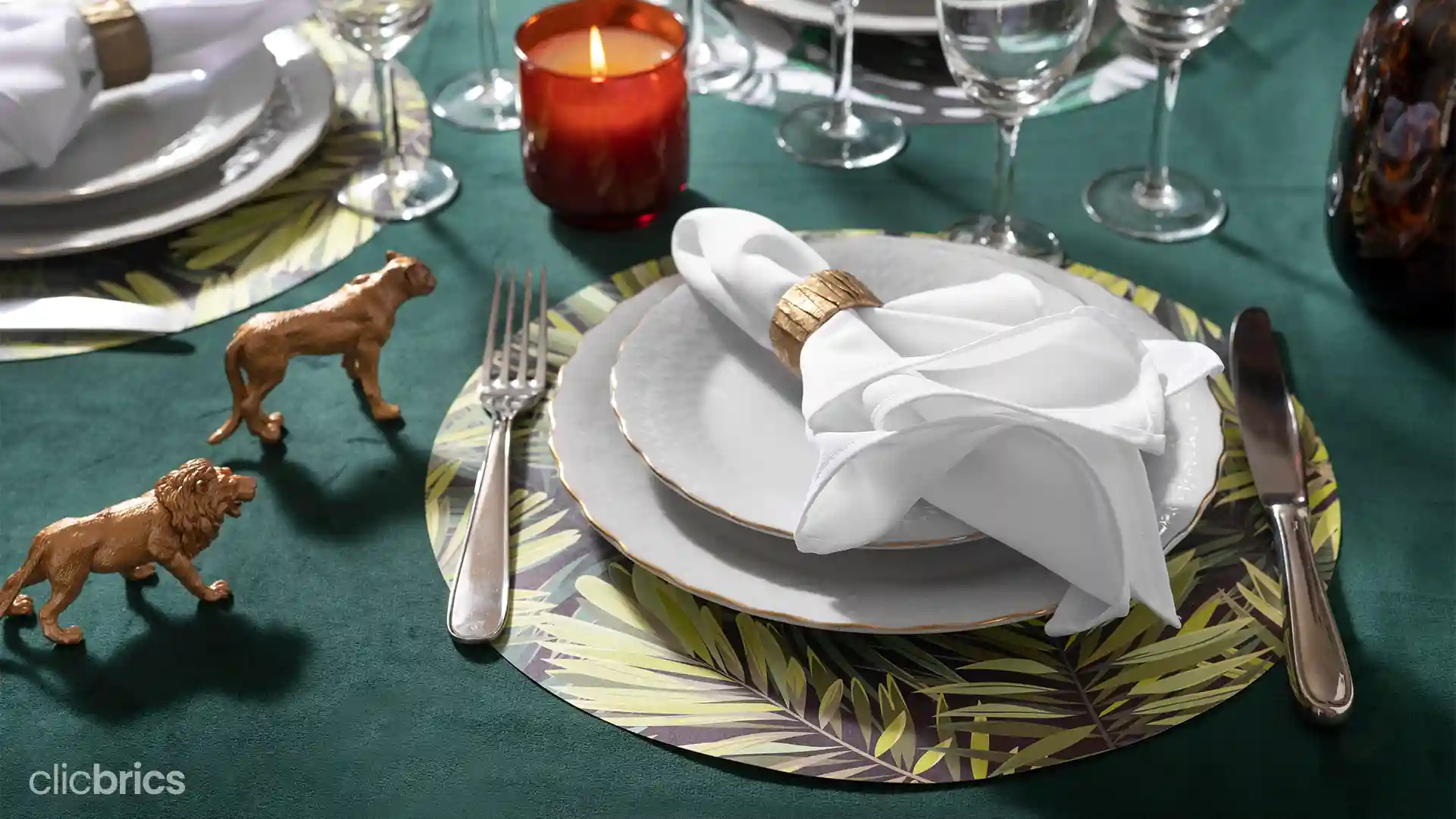 A special occasion calls for special cutlery. We all have fancy china cutlery at home that our mom keeps entertaining special guests with! 
You can use fancy cutlery as a part of Mother's Day decoration ideas. Prepare her favourite meals, decorate the dining table with her favourite flowers and candles and serve her the food in that beautiful cutlery you arranged for her.
You can also opt for Mother's Day card decoration ideas where all children will write well wishes to express how you adore her and present this surprise to her while she is eating meals cooked by you in that fancy set of cutlery.
5. Happy Mother's Day Decoration: Setup A Lovely Breakfast Or Dinner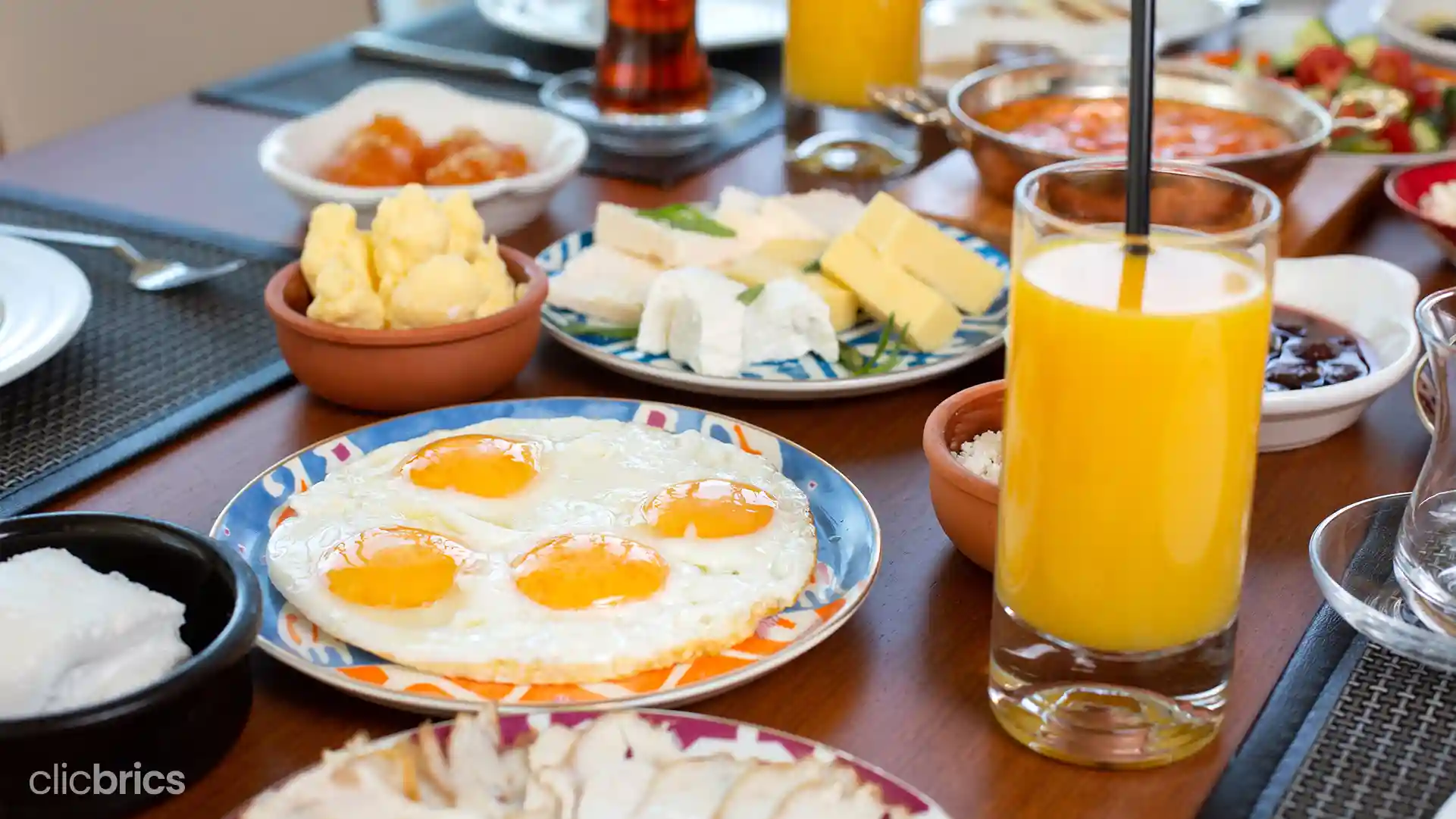 After years of cooking for you, it's time for you to return the favor by making a happy Mother's Day decoration at home. You can cook her eggs and waffles for breakfast and place a pink tablescape where only you and your mother will sit. 
Bring colors to the table set for dinner, and invite your whole family. Set some fresh flowers on the dining table and place a photo of the entire family in the center. 
Also Read: 5 Decor Ideas That Will Liven Up Your Dining Room
6. Mother's Day Decoration Ideas: Customize Pillows With Special Messages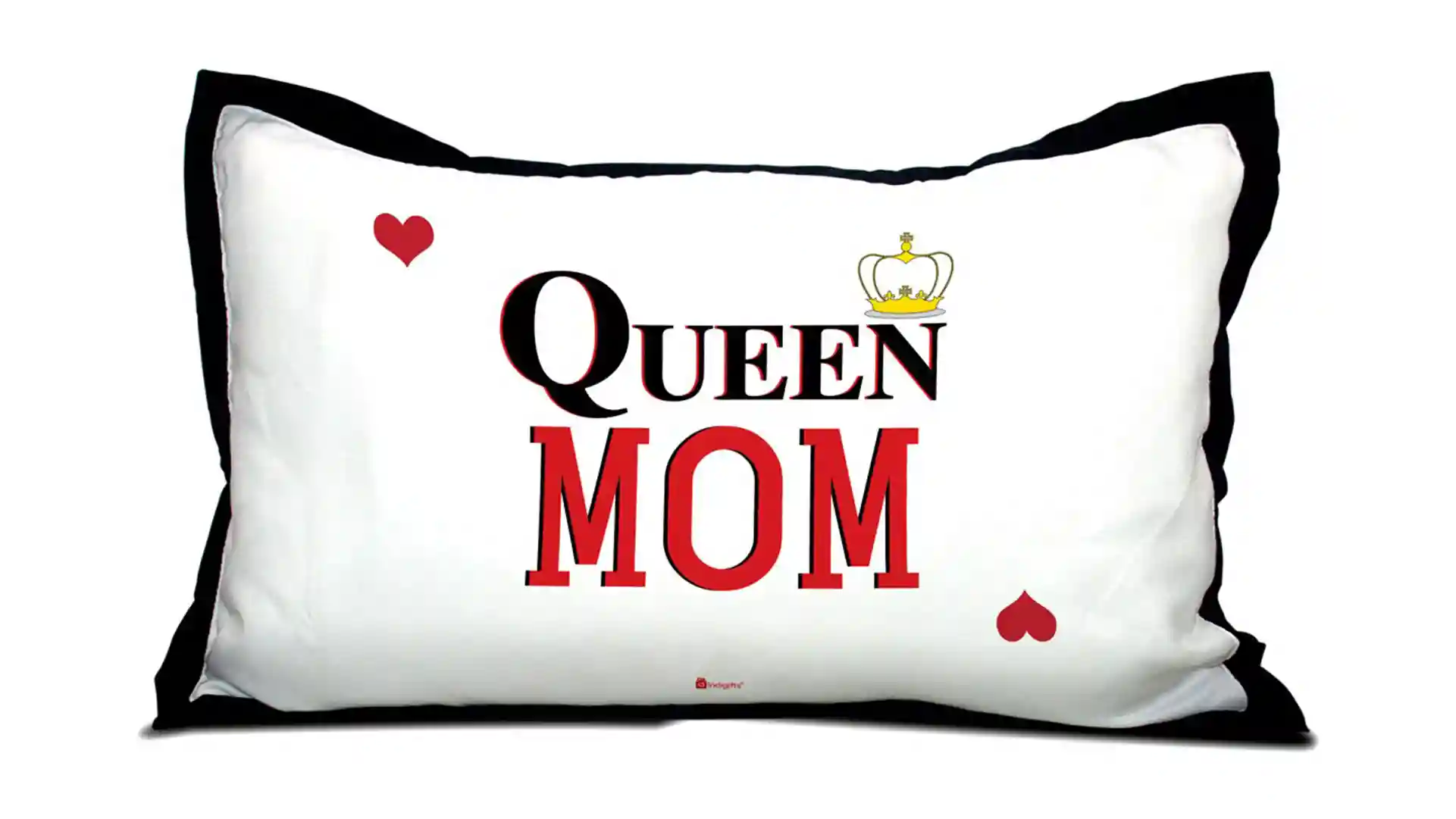 Source: amazon
Start Mother's Day room decorations with sweet, personalized messages on pillows. It will add an extra flair to the room decoration, and your mother will be completely surprised. She will be proud of how much effort you have put in, and your small gesture will bring a sweet smile to her face. 
7. Mother's Day Wall Decoration Ideas: Add Fairy Lights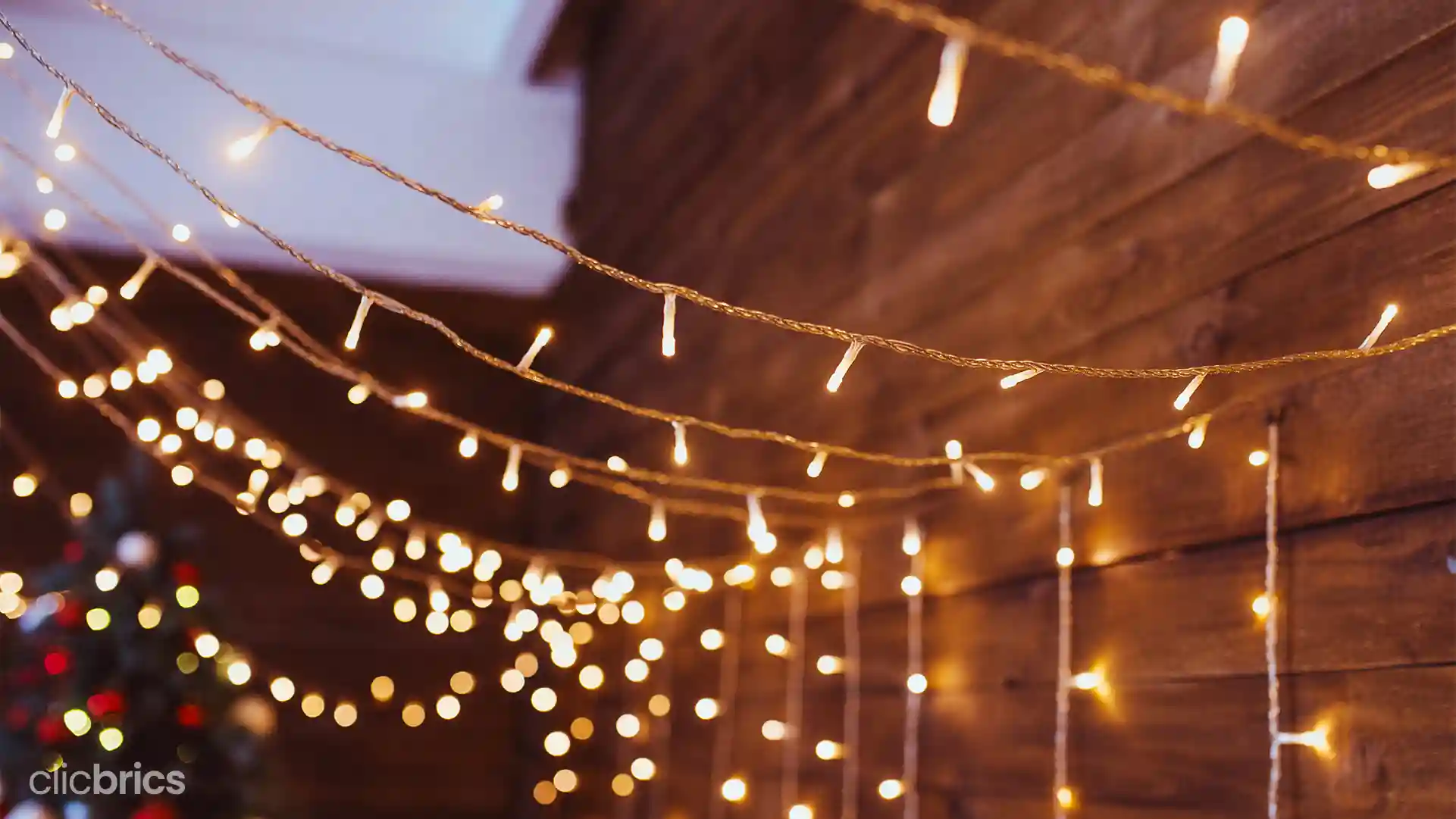 No decoration ideas for Mother's Day will work if you do not add the magic of fairy lights. Take one wall and hang some stunning fairy lights to brighten the room. These alluring lights will create a dreamy atmosphere and a cozy setting in your room. Your floor and furniture will also receive an enchanting reflection. So, try fairy lights if you are looking for a Mother's Day wall decor hack. 
Also Read: Fun Ways To Amp Up The Room With Lights
8. Happy Mother's Day Decoration: Place Scented Candles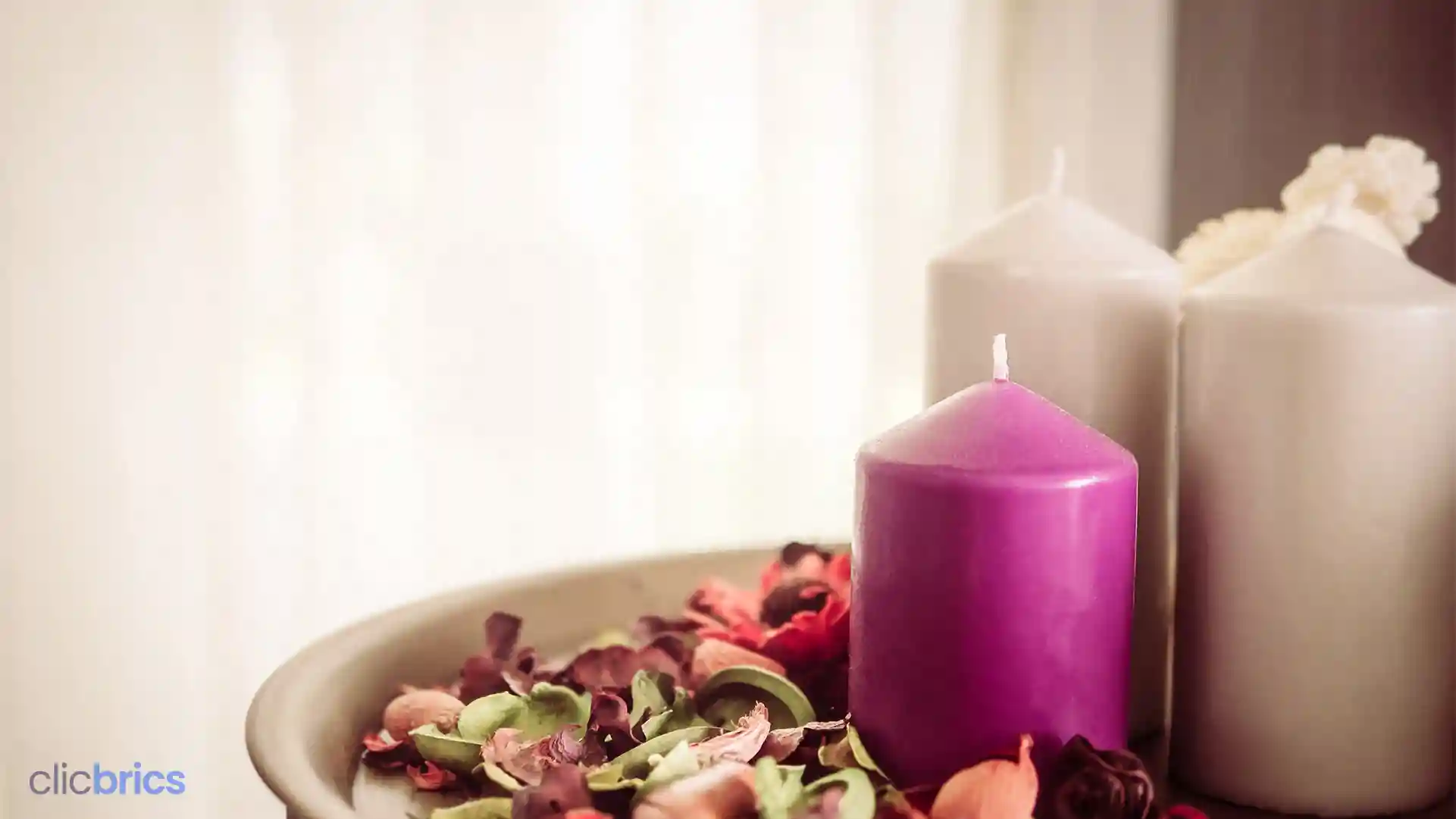 Create a personalized candle with your mother's favorite scent. Placing these candles will be a fabulous addition to your home decor elements. 
This is a great idea for Mother's Day party decorations, as you can also attach ribbons and stickers to candles to amp up the look of your place. 
9. Mother's Day Decoration Ideas at Home: A Walk Down Memory Lane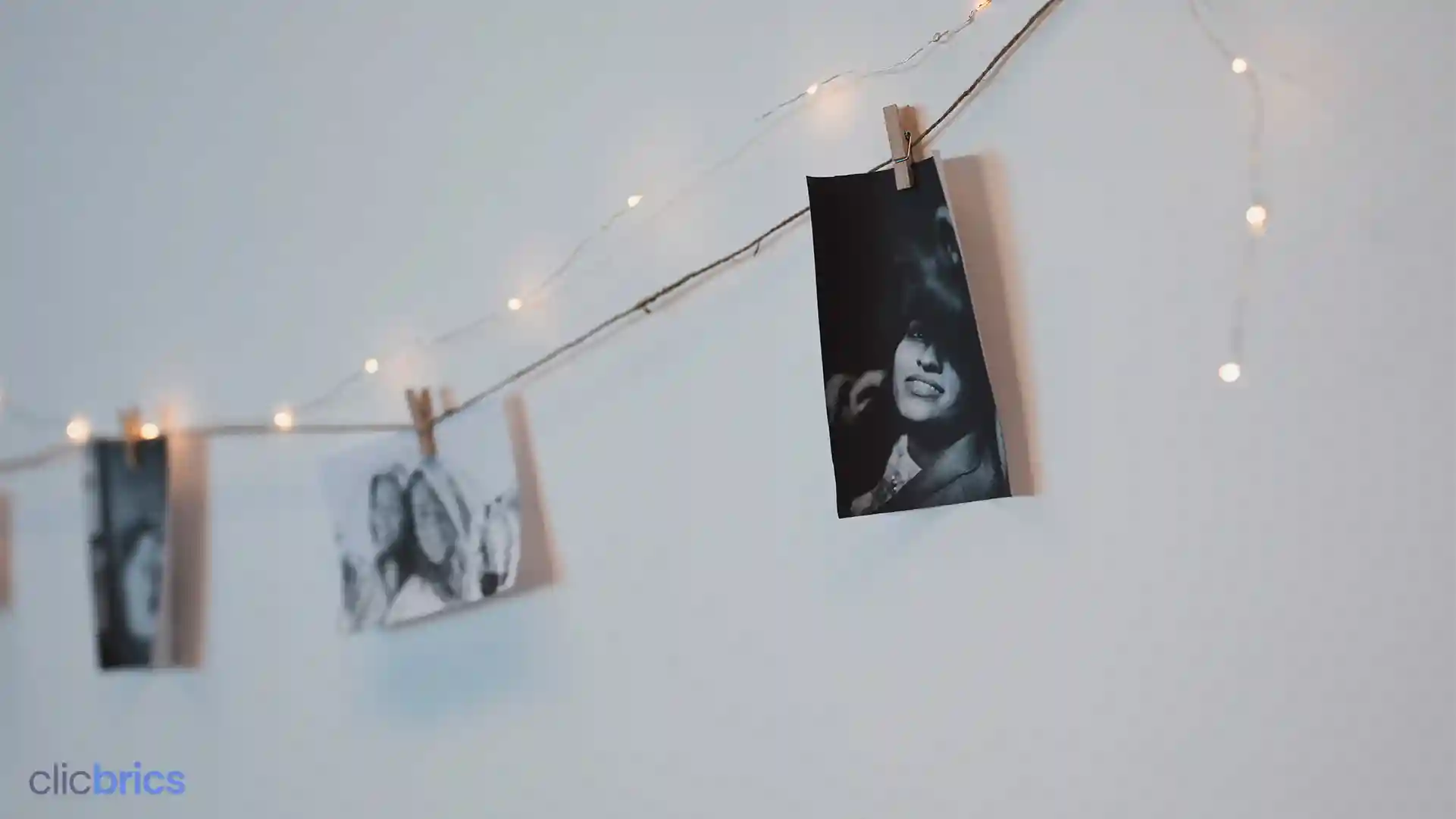 Create a photo gallery of your mother's favorite memories - from childhood to till date and use string and ribbons to hang those pictures. 
Out of all Mother's Day decoration ideas, this will be the most sentimental one. You can also attach some messages or write dates on the photos to make it more special. 
10. Happy Mother's Day Decoration: Beautify the Outdoor Oasis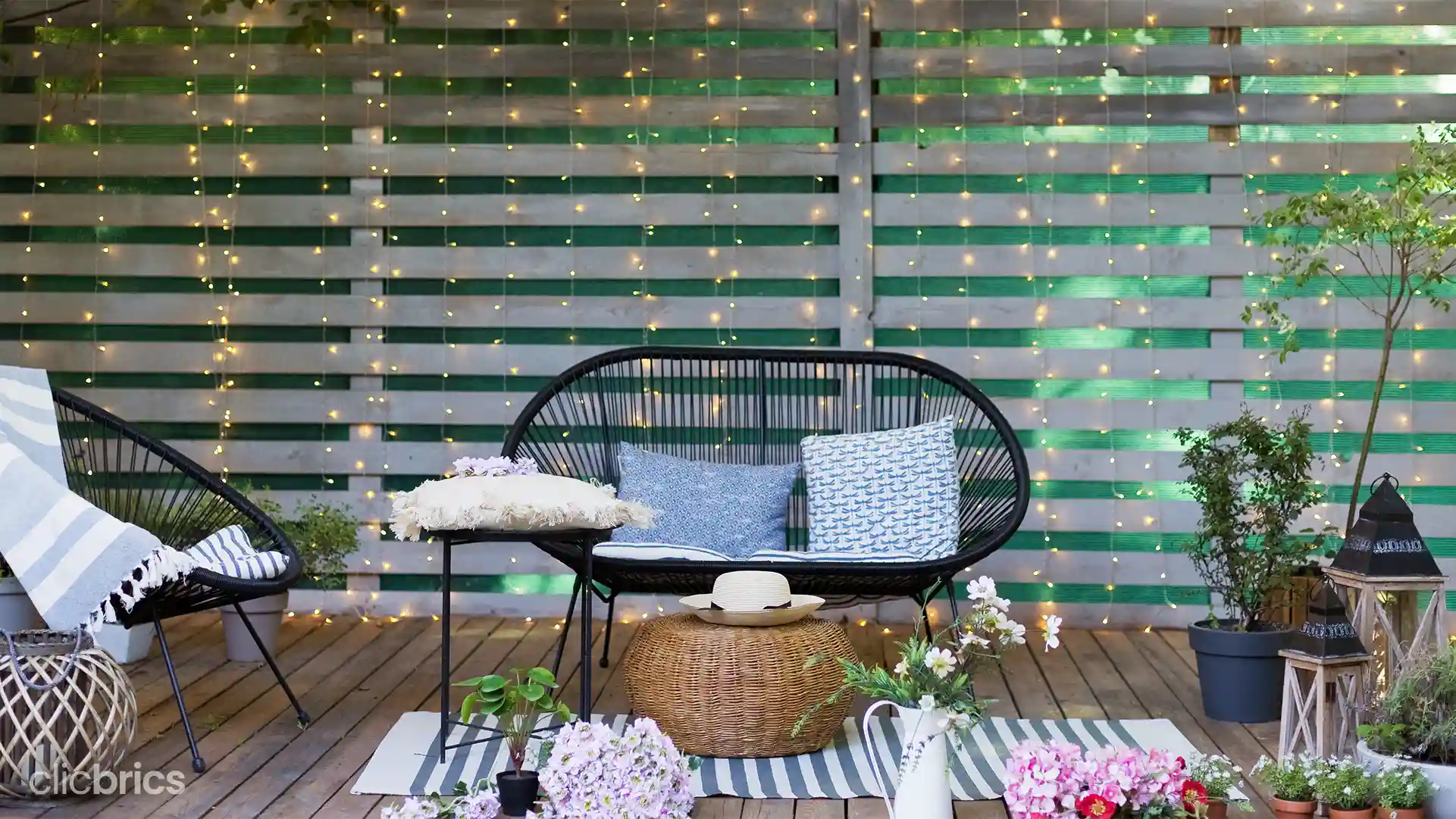 Don't leave that area undecorated if you have a balcony or patio. Instead, you can create a relaxing outdoor oasis for your mother where she can enjoy evening tea with some fritters. Throw some comfy chairs and cushions and hang some LED string lights to create a magical atmosphere. 
Suggested Read: Unique Balcony Garden Ideas For Your Next Inspiration
Your mother is that special person in your life who deserves a thoughtful and meaningful decoration to make her feel cherished and honored. It doesn't matter which Mother's Day decoration ideas you use; your tiniest effort will make her feel special.
To all the mothers out there, Clicbrics wishes you a very Happy Mother's Day!