Table of Content:
Summer is here and what better way to bring the outdoors in and make your home's air healthier, cooler with fresh smelling plants. Clicbrics brings you seven ideas for placing and displaying indoor plants to add life to any room.
1. Introduce A Focal Point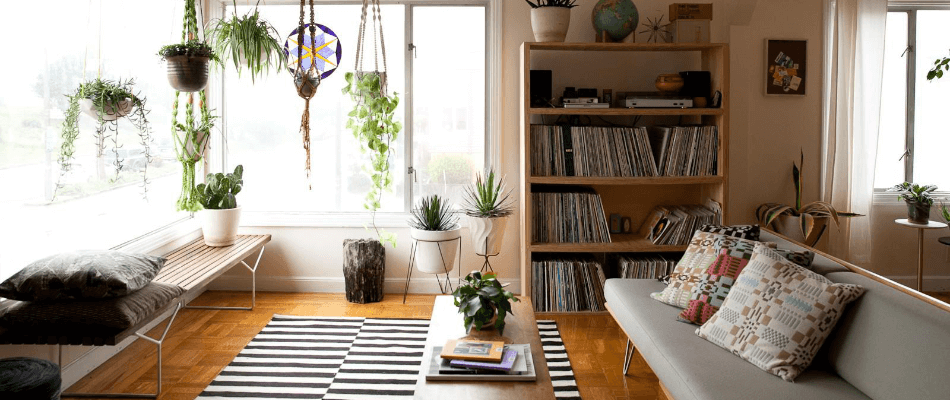 Source - interiordesignexplained.com

To add greenery to your interior home décor, you can opt for indoor planters that are hanging from the ceiling. Hang those planters from the ceiling to save floor space and allow them to purify the air and add freshness to your room. 

Also Read: Eco Gardening Tips Curated For You
2. Create A Storm In A Container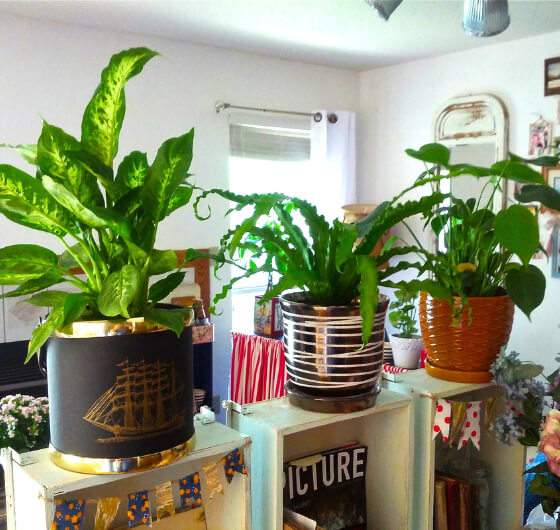 Source - hatecoretk.com

A jar or teapot is such an elegant way to display indoor plants and it creates a vintage charm and beauty. Make sure the teapot jar has a wide opening so that they can allow your plant plenty of space to grow.

3. Use Old Tin Cans As Plant Pots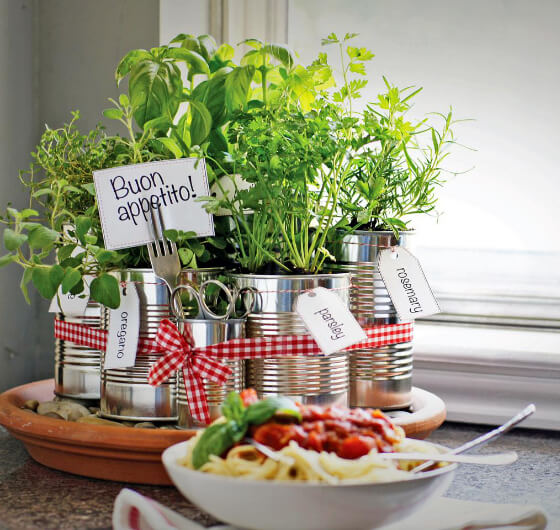 Source - hgtvhome.sndimg.com

Collect some old tin cans and use it as plant pots as they can sit in any nook in your home. With this idea, fresh plants are just a snip away! 

4. Hang Them In The Basket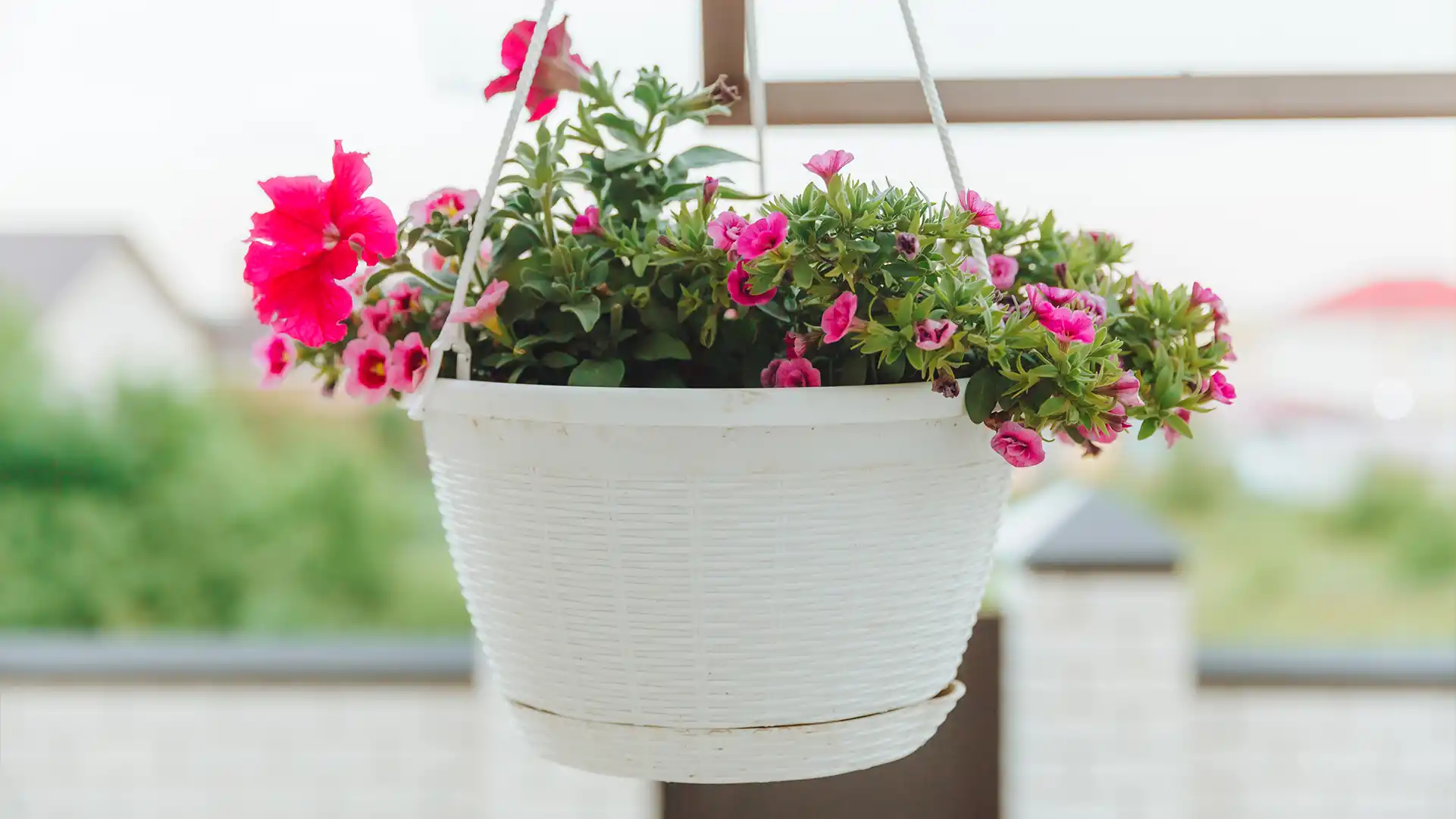 Source - pinimg.com

For a clean display, try these hanging basket. Also, for drainage, try to add pebbles at the bottom and always remember not to overwater.
Also Read: Balcony Gardening Ideas for an apartment in India
5. Create A Green Wall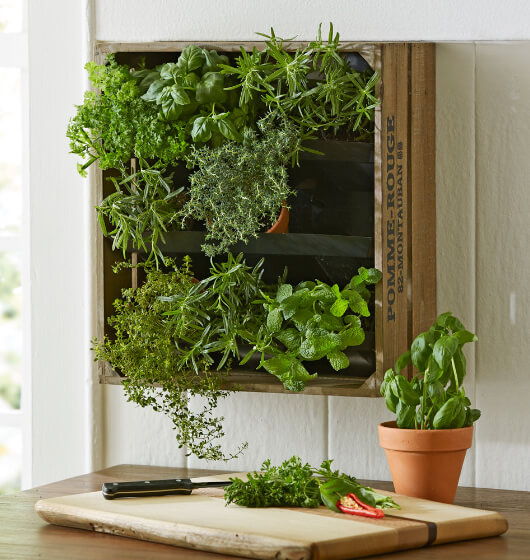 Source - vivaterra.com
If you want to maximize your wall space by "stacking" your little garden, you can create a green wall and decorate it with indoor plants into whatever size and design you like. 
6. Find Some Shelf Space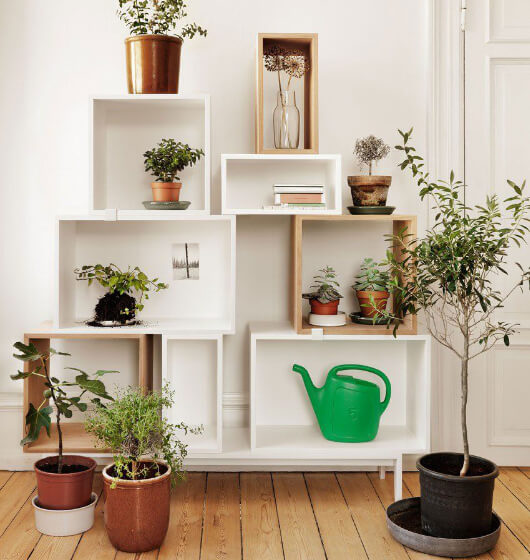 Source - pinimg.com

Give your favorite plants a dedicated wall space. For a contemporary display, try these wooden box shelves as beautiful plants in different containers will add interest and fill your house with a pleasing aroma.
7. Make The Stairs Attractive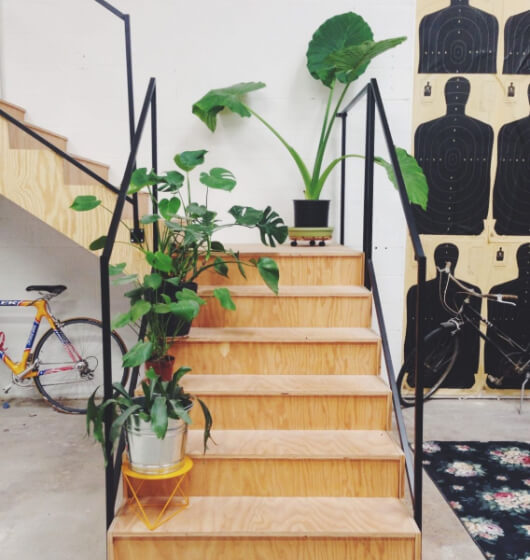 Source - pinimg.com

You can place the best indoor plants on stairs to enhance the beauty of the staircase but it depends on the availability of space and personal choice as well. Either you can place small plants in designer pots along the edges of your stairways or you can place a single grand plant; in both ways, your stairs will look spectacular.
Also Read: 10 Wall Decorating Items To Make Your Home Look Amazing