Dinner is considered as the main meal of the day where the entire family comes together and share laughter, and enjoy a meal together at the dinner table. It means the dining room is as important as any other room but it is often overlooked. IHere are simple dining décor ideas which will make every mealtime special.
Lighting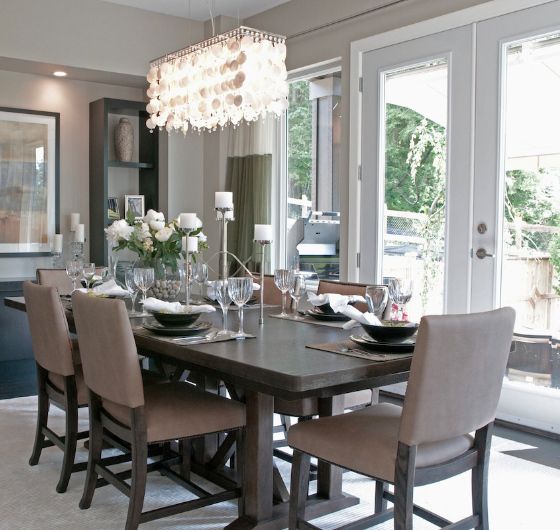 To create the perfect décor for the dining room, lighting is an important element. You can install giant pendants or chandeliers right above the table in the dining room. Also, you can bring out extra fancy lighting by using some decorative candle holders to create the beautiful ambiance. Image Source - justdecorate.files.wordpress.com


Wallpapered Accent Wall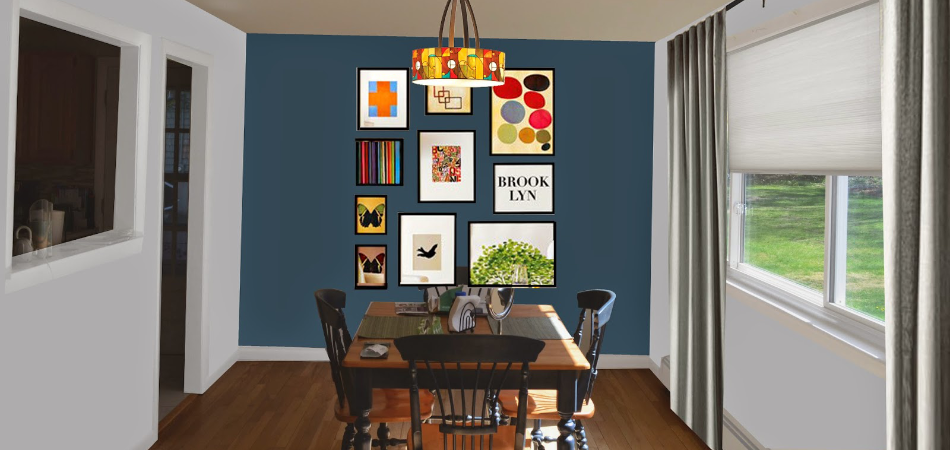 Another great idea is to have a feature wall which can highlight your dining room décor. Paint the wall opposite to your dining table set and hang large wall frames or small frames to create an incredible backdrop. Image Source- 4.bp.blogspot.com.
Rugs for a cozy vibe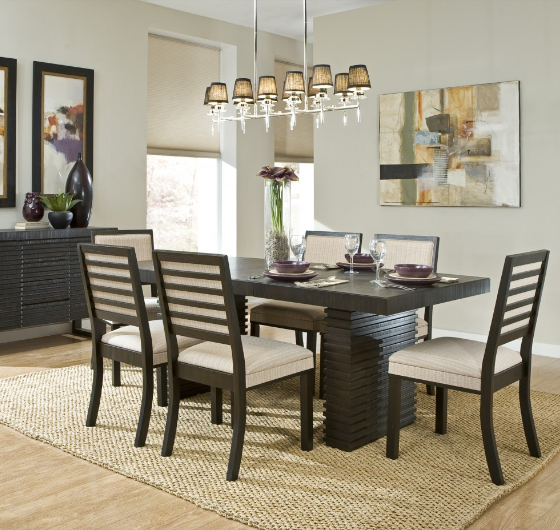 Though we usually think of using rugs for living rooms and bedrooms, the right rug in the dining room can do wonders. You can get a wide array of options in the market from venerable to colourful antiques, there's a rug available for every taste. Rugs will prevent scratches when you pull up the dining chairs and create a soft vibe. Image Source- ugarelay.org
Add a Touch of Greenery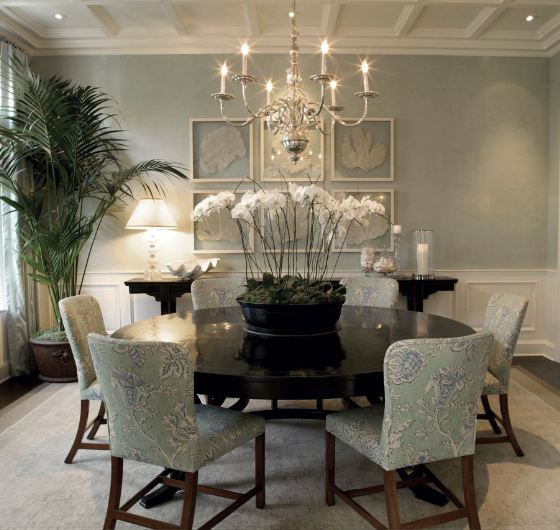 We never give importance to greenery for any room décor. But most of the interior designer experts recommend adding a floral arrangement in the dining room which can greatly elevate your room decor. Either you place a simple potted money plant or place some fresh flowers in the center of the dining table, these plants will surely bring warmth into the dining space. 



Dining Room With Tin Ceilings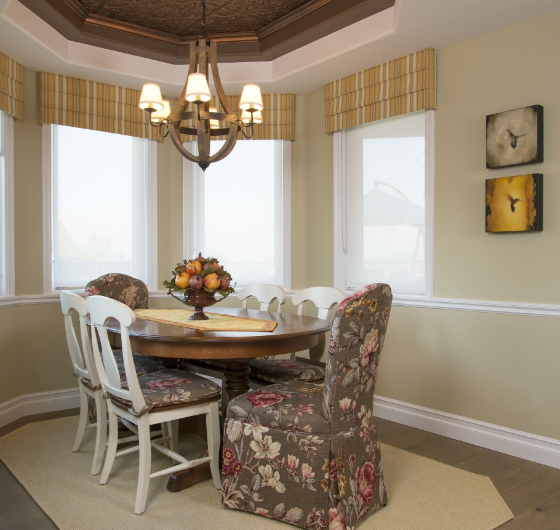 The dining rooms don't necessarily require any theme, but sometimes it can be interesting to add a central element run through the entire room. The tin roof shining above the room creates a picture perfect dining room.Image Source - s3.amazonaws.com. Read More :- 7 Clever Tips to Make Your Small Dining Room Look Larger