Table of Content: 
Spending time outdoors in fresh oxygen is important for our mental and physical health. Consider it a blessing if you've got a balcony where you can enjoy evening coffee, books, or a candlelit dinner in fresh oxygen.To enjoy this quality time, you must maintain and decorate your balcony garden. Hence today, we've taken the liberty to prepare easy-to-implement balcony garden ideas that could transform your simple garden into a paradise. Undoubtedly, it will multiply the pleasing effects of spending time on the balcony. 
Without further ado, let's start with some of the creative balcony garden decoration ideas to make your balcony the happiest corner of the house.
Explore These 7 Interesting Balcony Garden Ideas
1. Green Up Your Balcony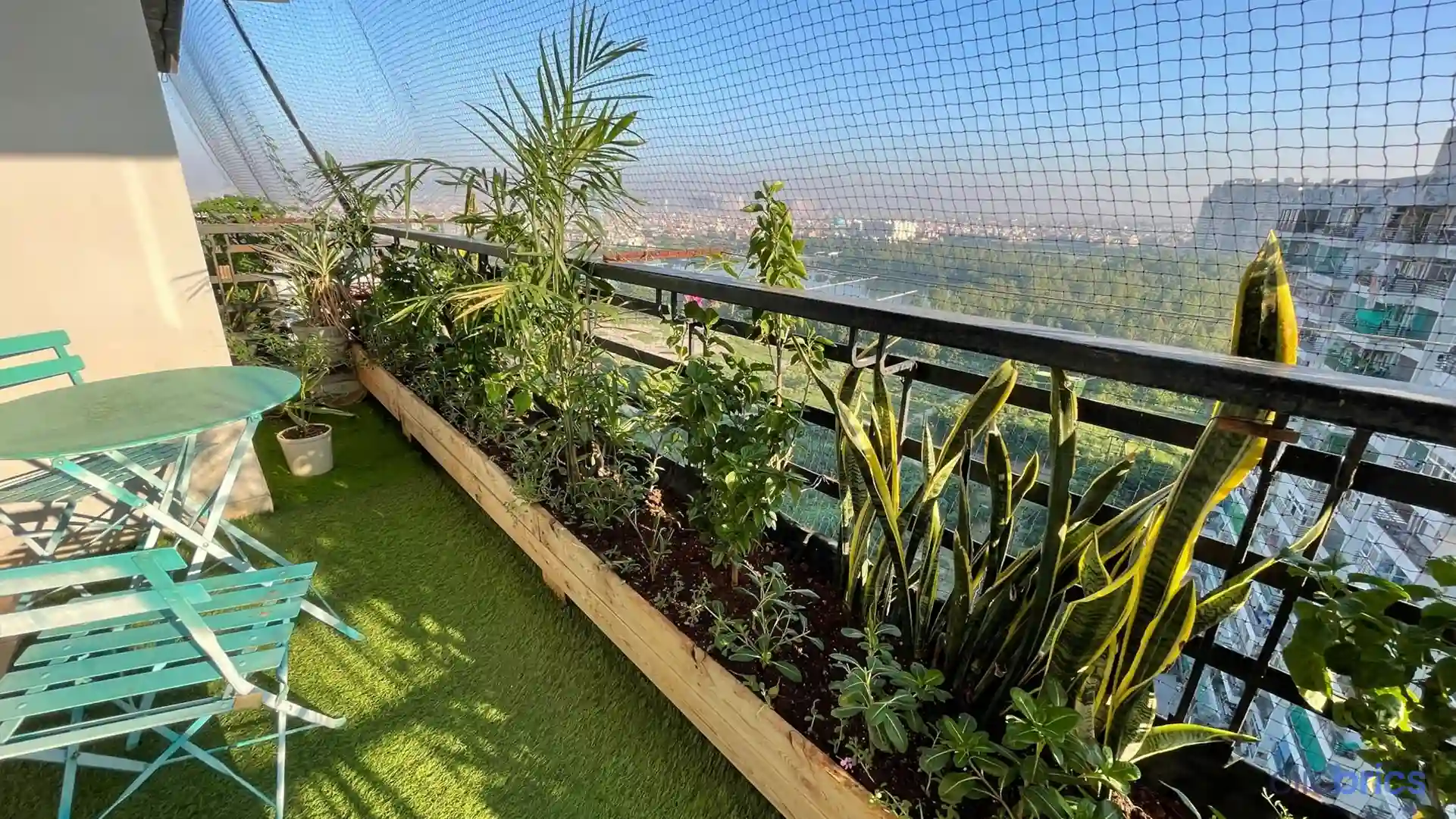 When working on balcony garden design, you can create both a tiny yard and a garden. Utilise your balcony floor to prepare a yard, and hang colourful plants on crates.. Installing plant creepers and vines in pots will give your balcony a cosy feel and a stress-free environment. 
 Also Read: 20 Medicinal Plants You Need At Home
2. Utilise The Vertical-Space Available In Your Balcony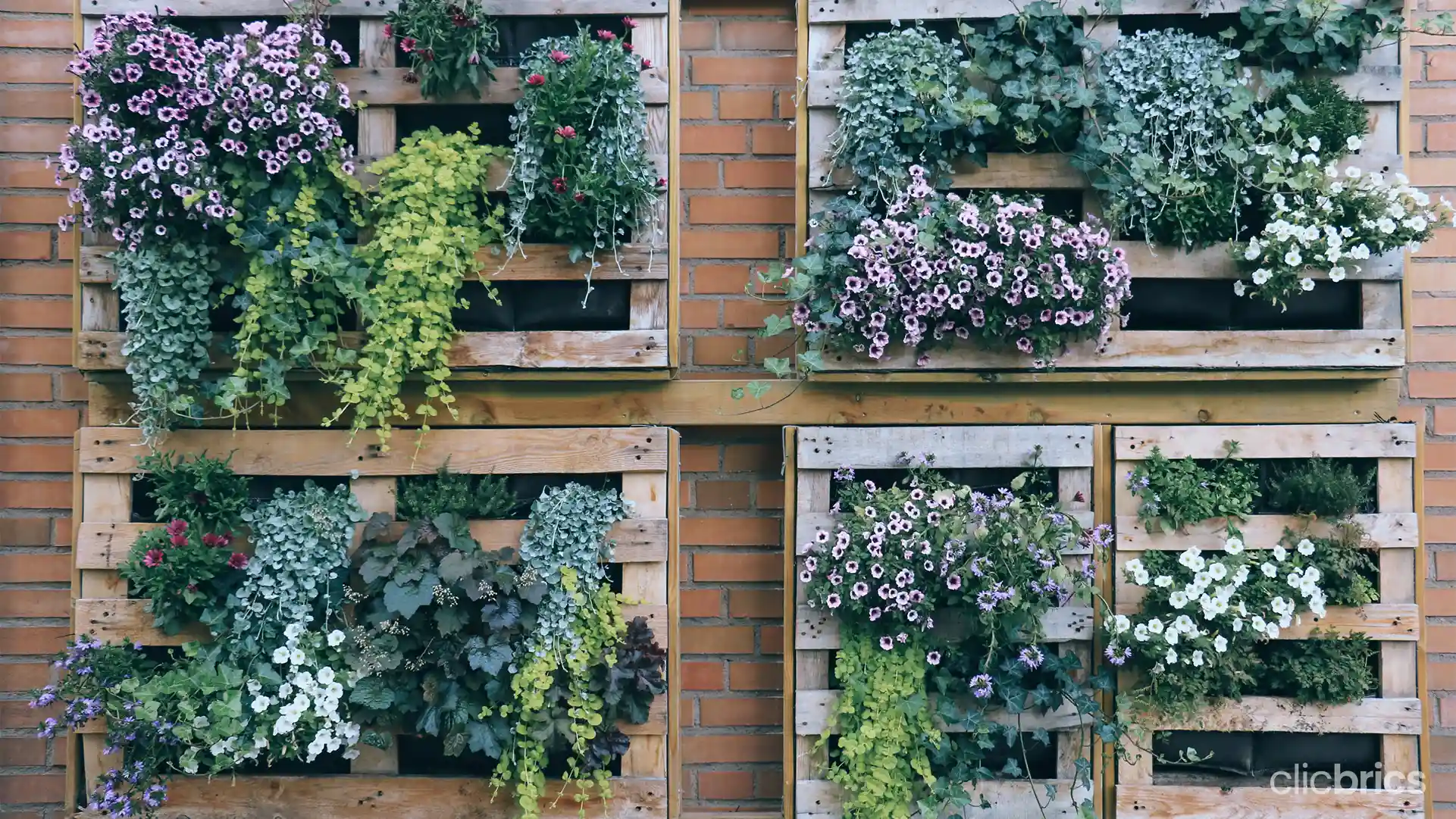 The trick behind incorporating vertical garden ideas for the balcony is always to appreciate the power of hooks, as they are an excellent way to hang baskets. All you have to use are eyehole hooks and connect them with pots using metal rods, washers, and bolts. The metal rod will help create a rain chain between the pots, enabling water to flow easily from the top down. Hanging plants and flowers will add extra greenery to your balcony without worrying about the space. 
3. Enjoy Colours in Your Balcony Garden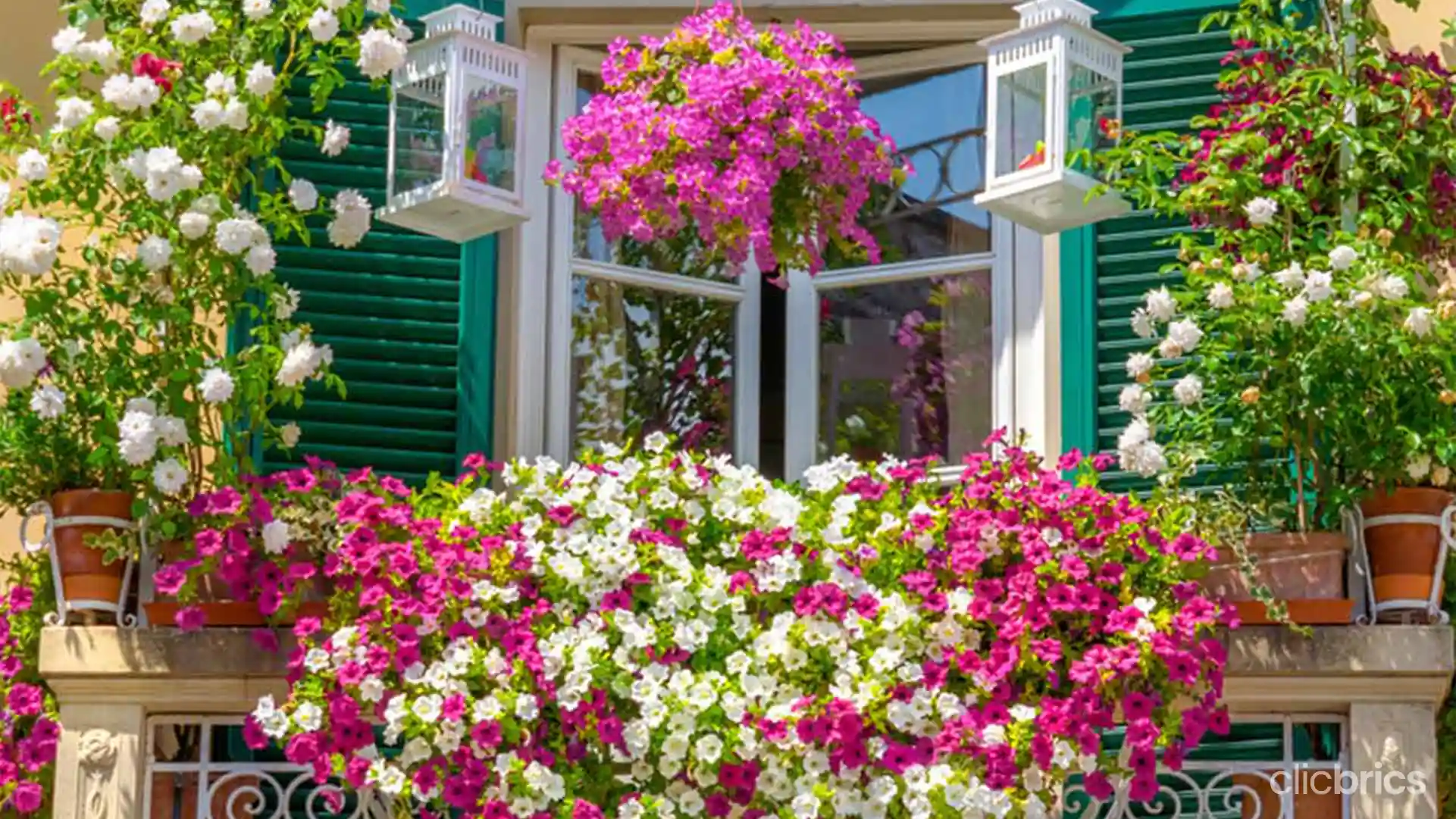 Adding soothing colours will bring life and soul to your balcony garden. To do that, you can install rugs, paper flower garlands, and colourful lights, which will transform your outdoor space into a springtime oasis. You can put flowers in colourful vases and vessels and place them at the corners of your balcony to see how their beauty will make you smile.
If you're specifically looking for balcony garden ideas for the summer season, you can add geraniums, which will add colour to your balcony and last all summer.  
4. Growing Your Own Food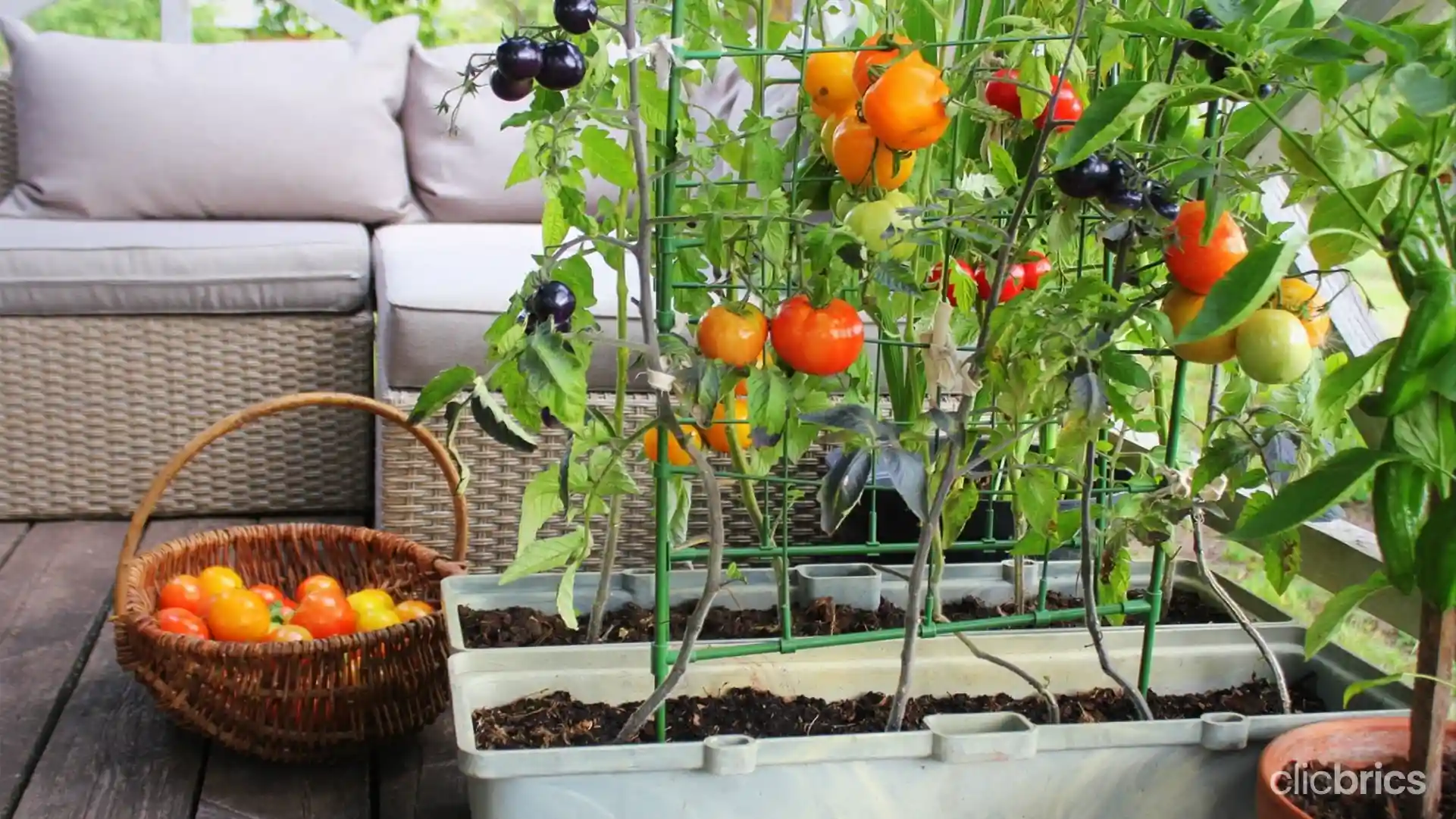 Sheltered balcony gardens are sufficient to prepare and relish salad while you enjoy a book on the balcony. Yes, you read that right! 
By incorporating one of the balcony decoration ideas with plants, you get the opportunity to grow your vegetables and herbs like parsley, oregano, ginger, mint, and spring onions.You can even grow herbs on the walls and there are fewer chances of them getting damaged by pests or insects. 
Also Read: 7 Easiest Houseplants To Grow At Home 
5. Light Up The Balcony Garden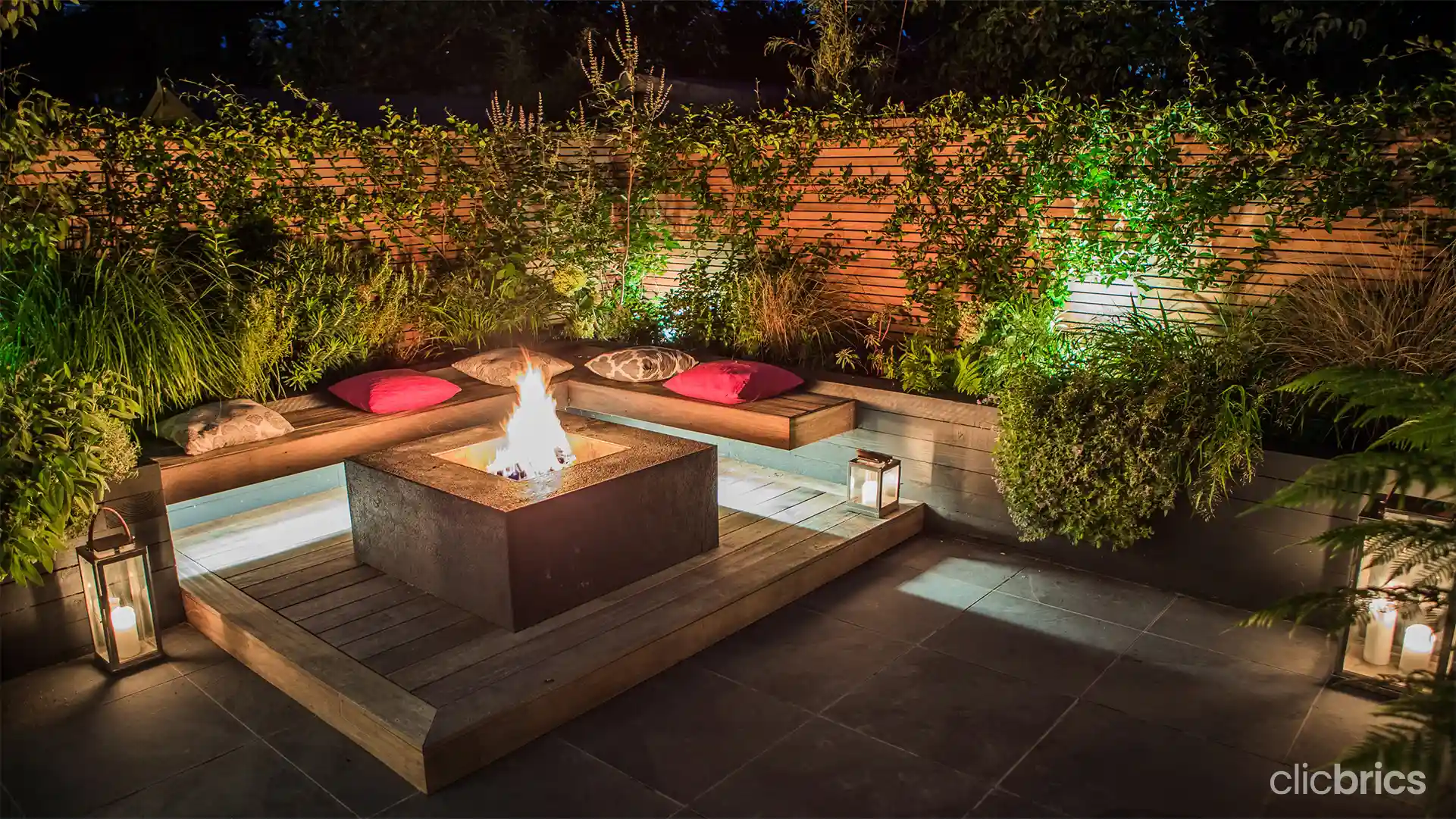 The weather is only sometimes pleasing, making sitting out a bit tough. So, whenever people get the opportunity to sit on a terrace and enjoy evening coffee, they never say no! So, for that time's sake, bring some lights onto your balcony terrace. You can use garden lanterns, twinkling fairy lights, or shiny disco balls. You will get a festive vibe every time you switch on these lights. 
6. Exhibit Your Passion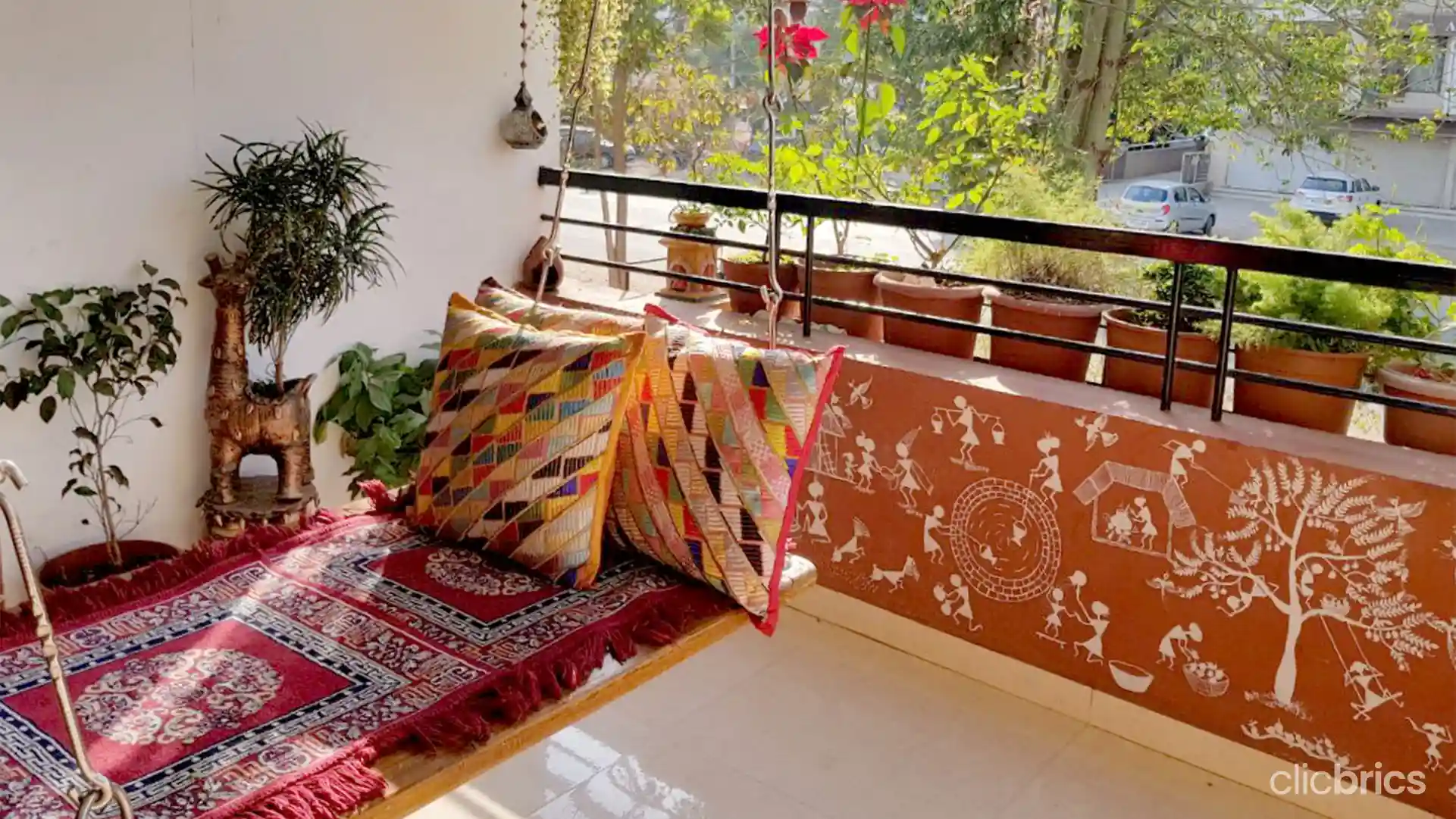 Balcony garden ideas are not all about buying new things but also about displaying your passion for beautifying the space. Dedicate a corner of your balcony garden where you can install acquisitions made over the years. Consider this a DIY project that you can implement on your balcony, which will help create a quick personal escape to take you away from home routines.
Also Read: Small Balcony? Decor Ideas To Elevate Your Balcony 
7. Add a Water Element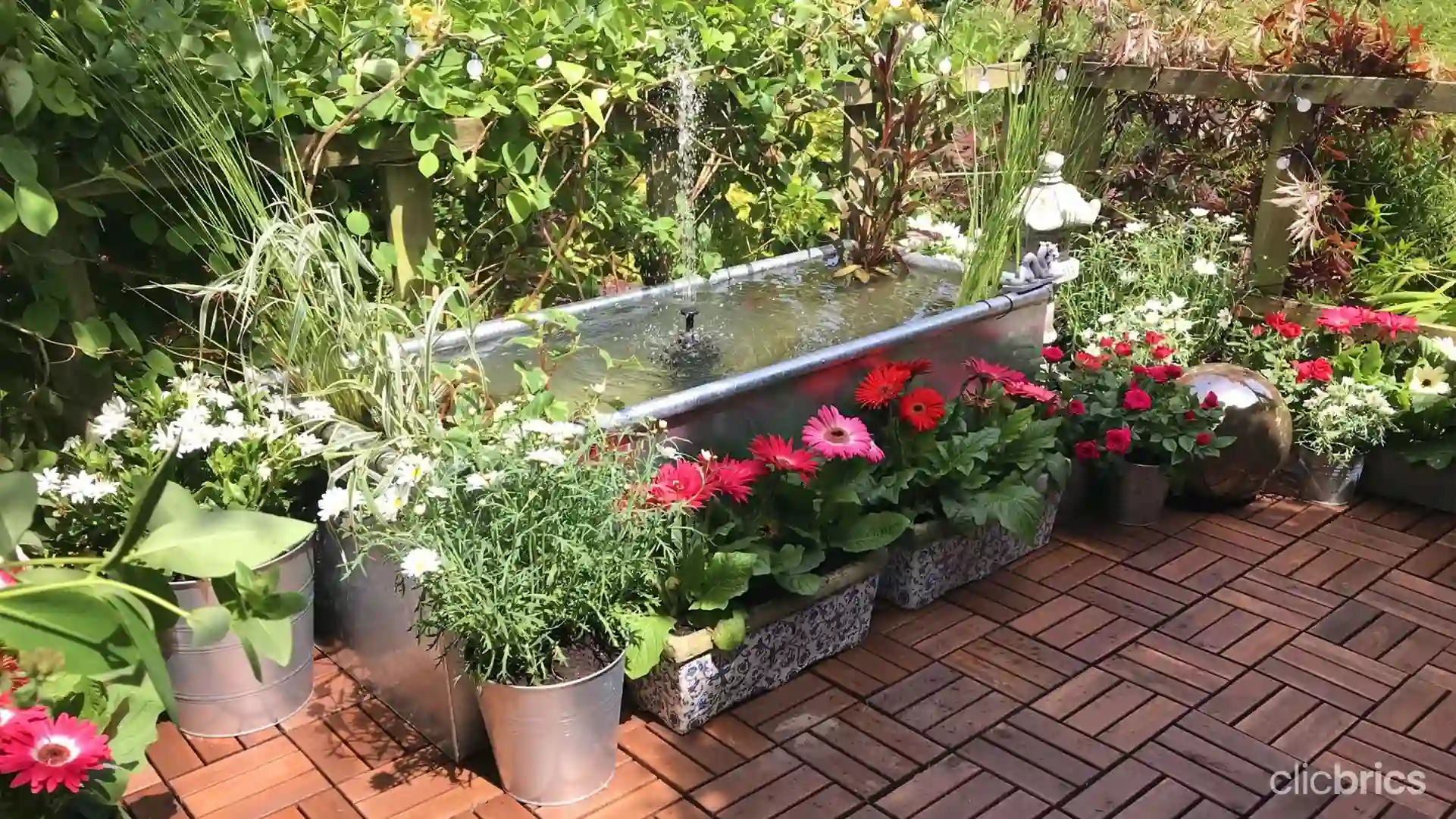 The presence of natural elements helps elevate an open space into an arbour of delight. You can install a portable fountain in your balcony garden, or if you have less space, you can place an earthen bowl filled with water and a few rose petals. 
Wrapping It Up  
The balcony is a key to  soulful entertainment. It is a space where you can just be yourself, so the responsibility for making it the best is entirely in your hands. However, we recommend that you start slowly with this makeover. Consider your budget, space,likes and dislikes first. 
But one thing that we can assure you of is that these balcony garden ideas mentioned above are easy to implement and will creatively amp up your balcony space.