Table of Content:
Garden is not only for growing plants but also to invigorate your mind and body with new energy. Miniature gardens can seem daunting because they call for the careful assembly of numerous miniature versions of garden staples like rocks, paths, flowers, and plants to accommodate into a small space. But contrary to common belief, setting up one of these gardens is a breeze. So today, we have prepared a few beautiful miniature garden ideas for home decoration.
Get started and create your own cosy, mini garden!
Creative Miniature Garden Ideas
1. Repurpose Old Pots Into Flower Planters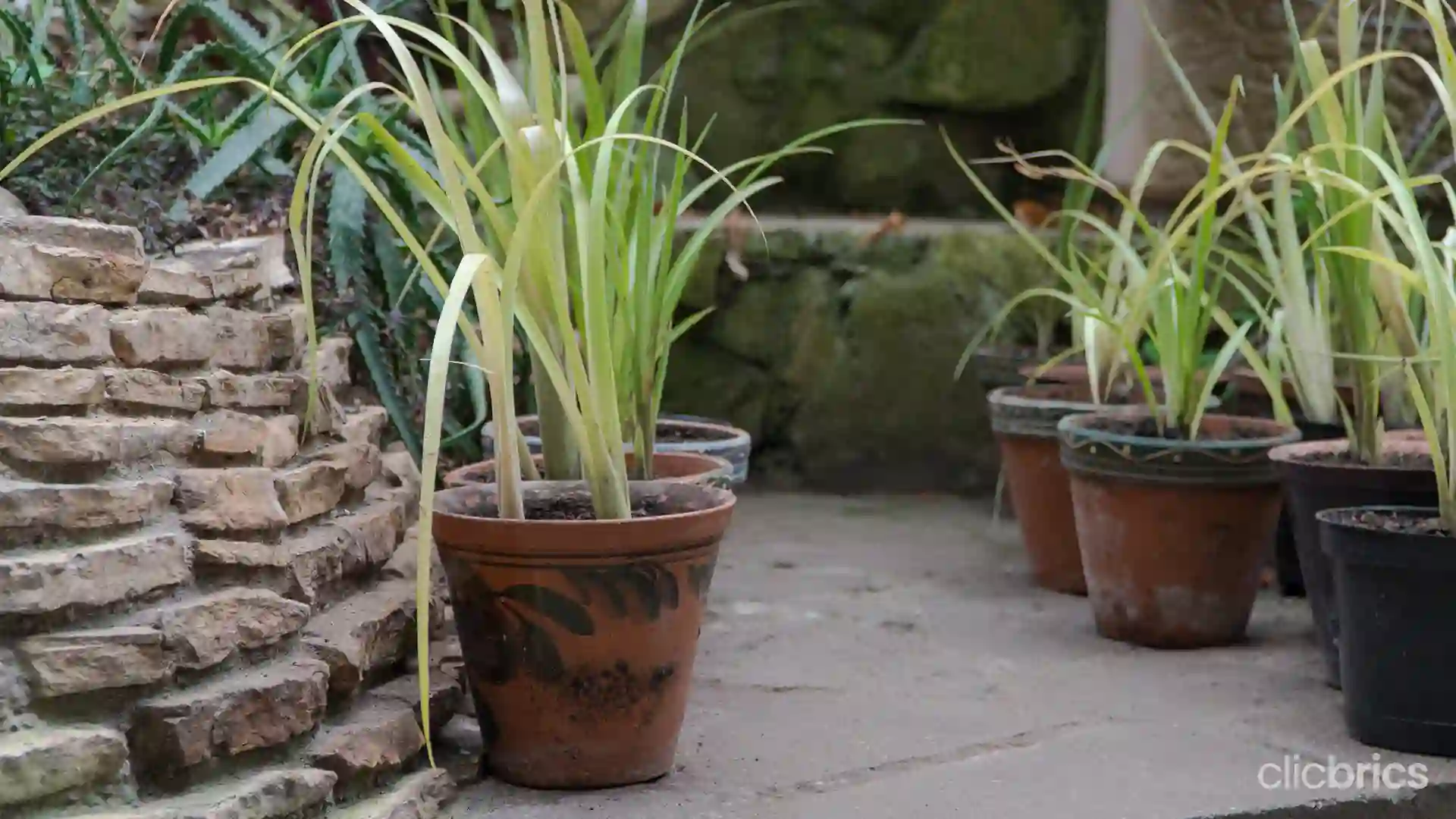 How about developing a miniature garden with a cracked pot? The clay should be filled to the brim of the pot. Build some stairs out of the shards, and decorate with toy trees. 
After implementation, this mini garden design will resemble a beautiful river valley.
2. A Miniature Garden Idea For Book Lovers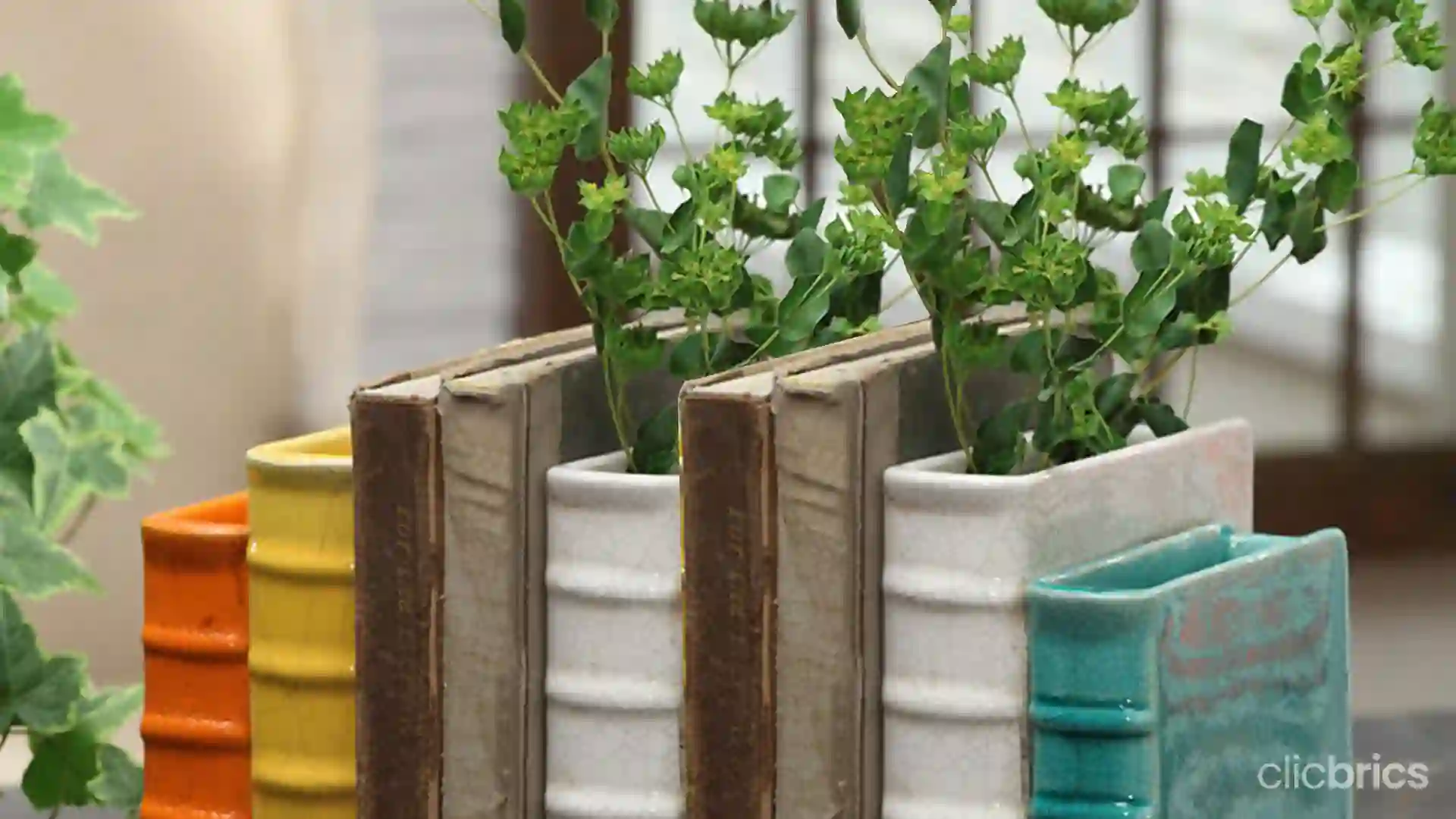 Source - Boredpanda

A miniature garden design inspired by a bookish setting is sure to become a fan favorite if you identify as a true nerd. The planters should be designed to resemble book spines. The results can look like the form of books.
Also Read:  6 Smart Gardening Gadgets You Can Use For Your Home's Garden
3. A Tiny Replica Of A Rural Garden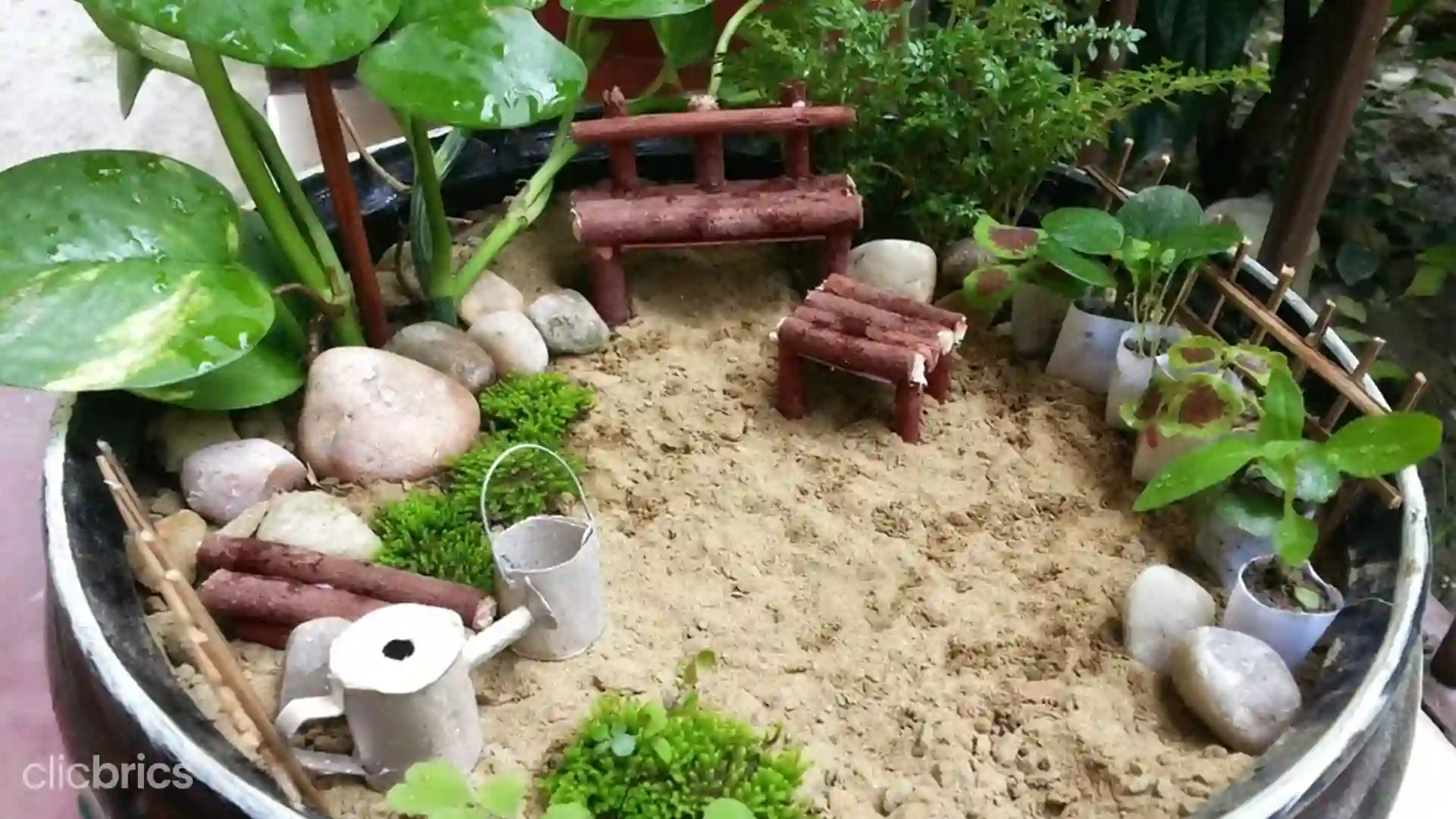 Source - instructables
You don't need a lot of stuff to make a miniature garden village. Select whichever shrubs you like best and plant them. Mix them in a modest dwelling with some inhabitants. The miniature garden design of your choice is now complete.

4. Make A Stone Walkway With A Glass Vase For Backyard Garden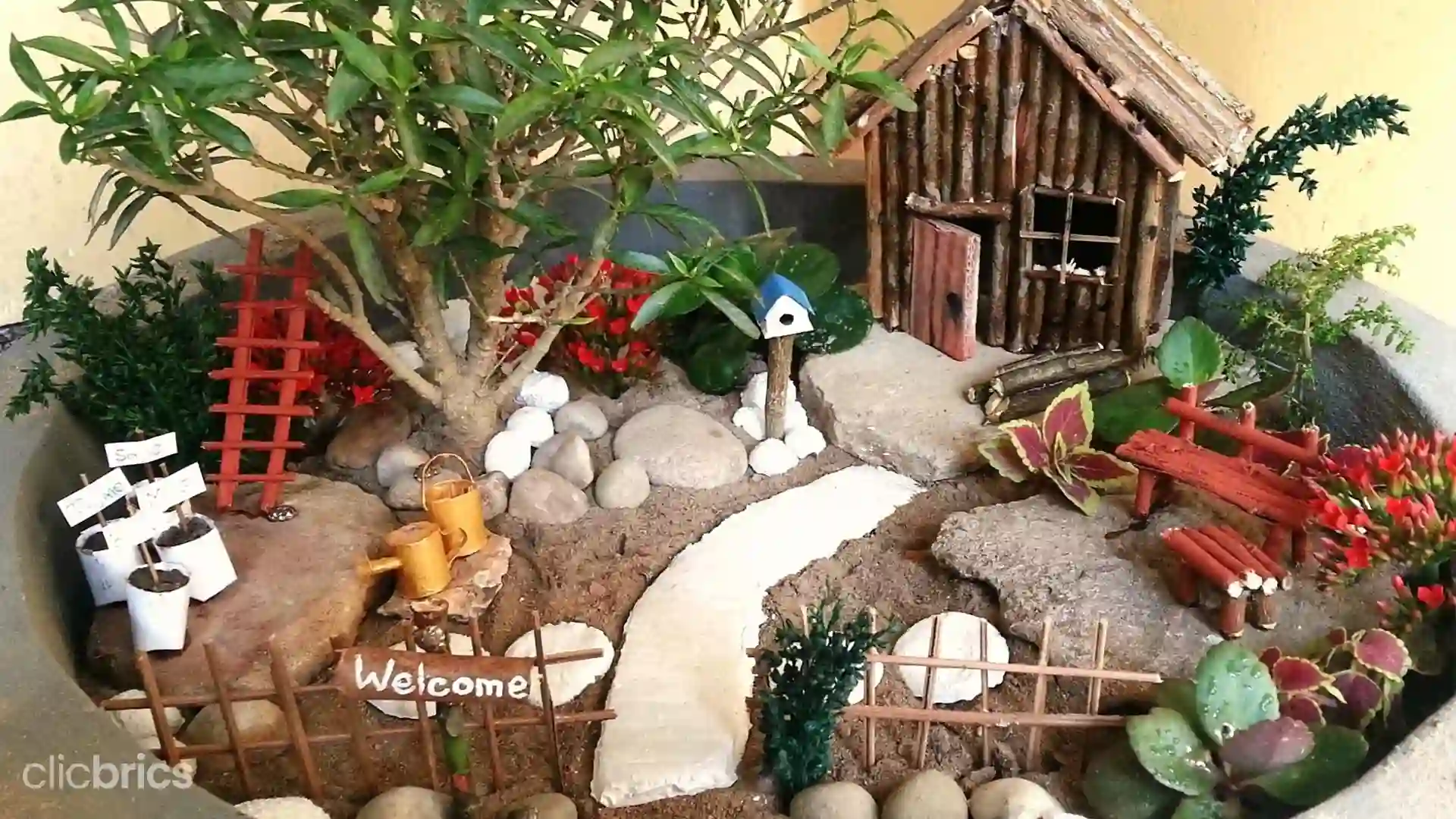 Source - Instructables

Use a stone staircase with some tiny people climbing it. It now includes a few miniature succulent plants. If everything is considered, it will be a thing of uncommon beauty.
5. Cascading Waterfall For A Balcony Mini Garden Design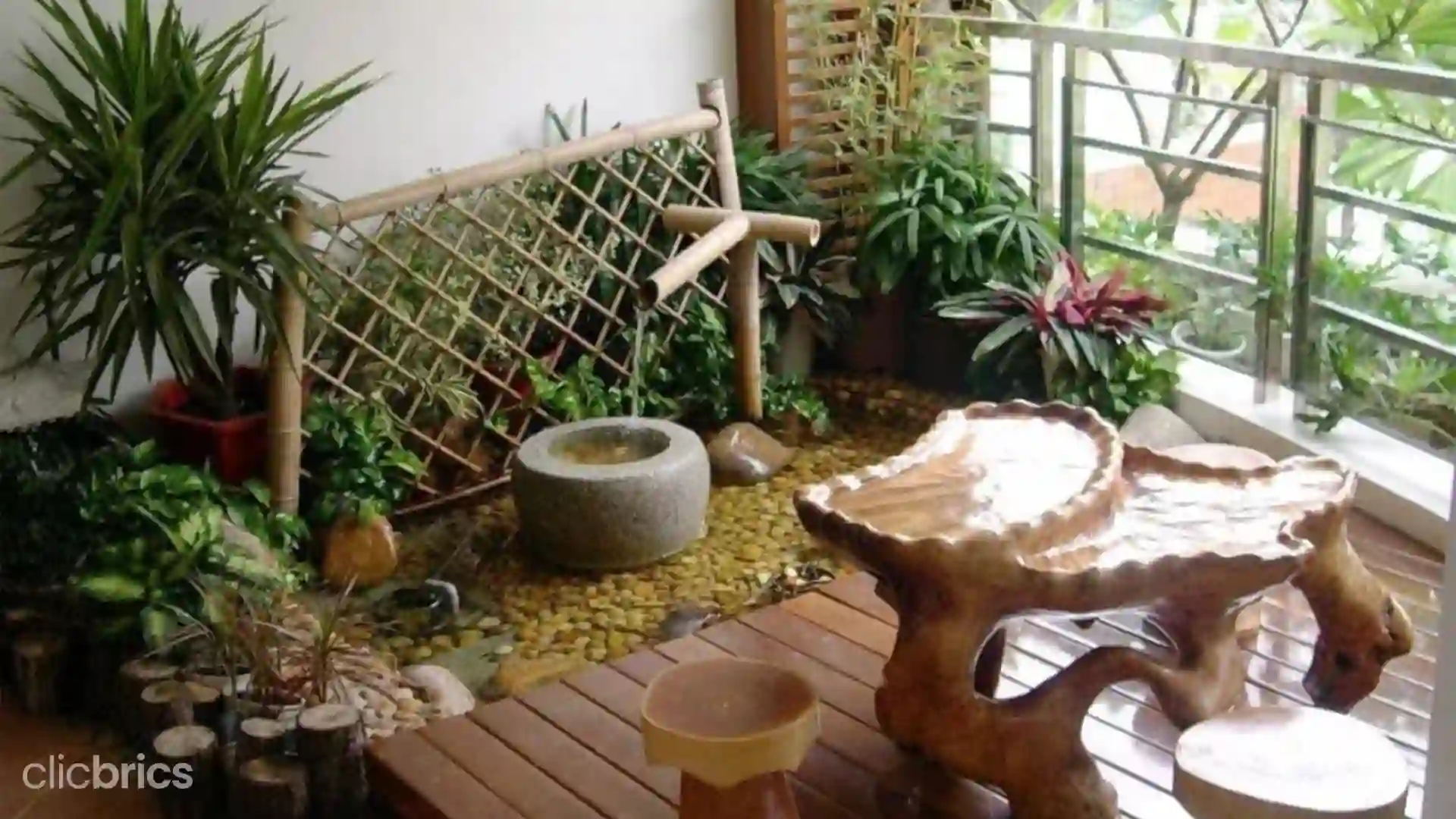 Source - Jimsmowing

Install synthetic grass over the clay. Assemble a spring from hot glue and pebbles. Place tiny fish at the base of the waterfall and here's your mini waterfall garden. Maintain it on the balcony for a decorative touch.
Also Read: Stunning Balcony Ideas For You To Explore
6. Make Your Backyard Into A Mini Fairy Garden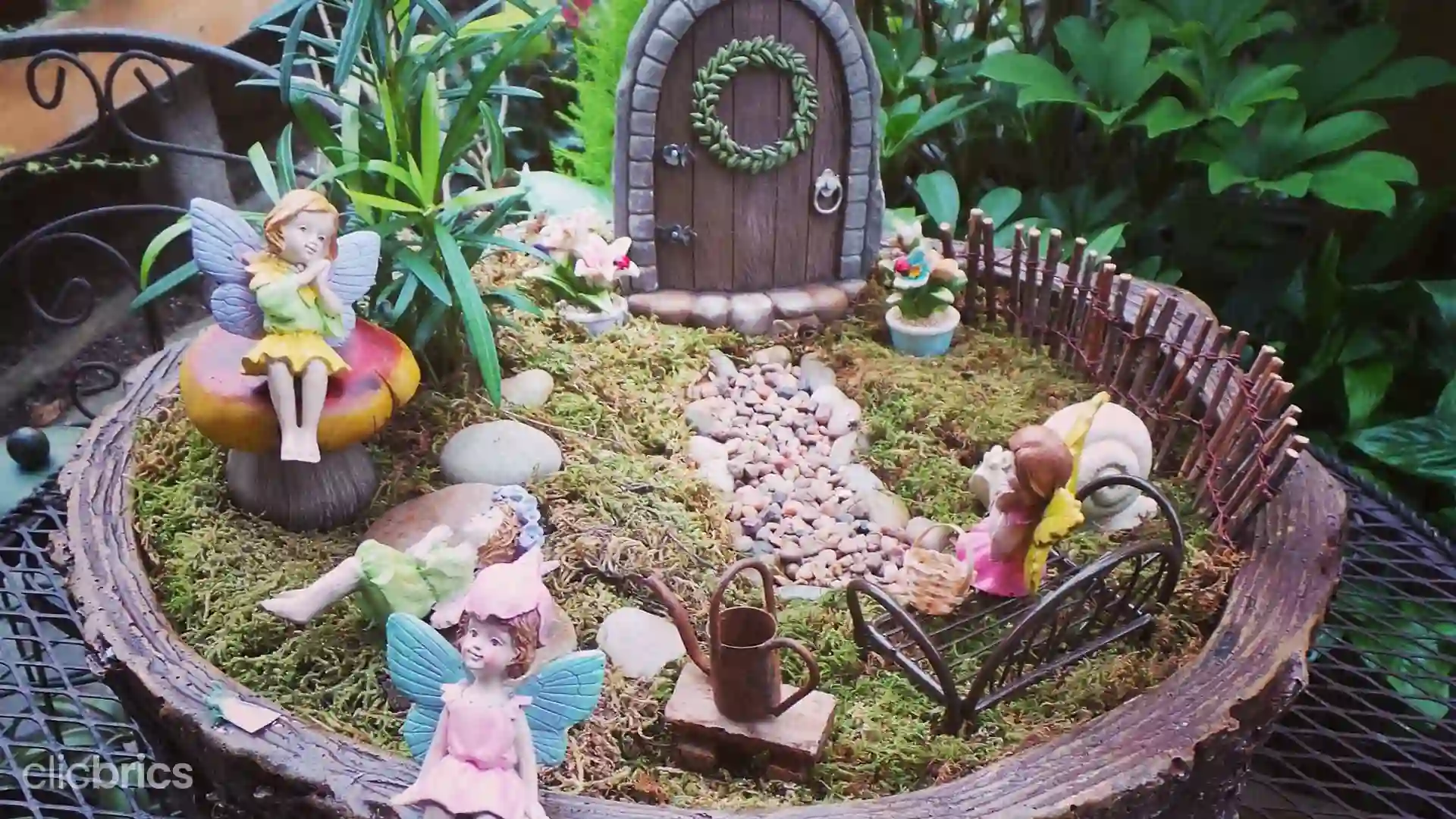 Source - Decoist
Mini fairy gardens can be built in a small container and cultivated spaces near trees with miniature plants and elements. The fairies can be placed as per your choice in the garden. 

Small park benches are widely available in the digital marketplace. You can get them and install benches as well in this backyard fairy garden design idea for a complete park theme. 
7. Feng Shui In The Mini Garden To Welcome Your Future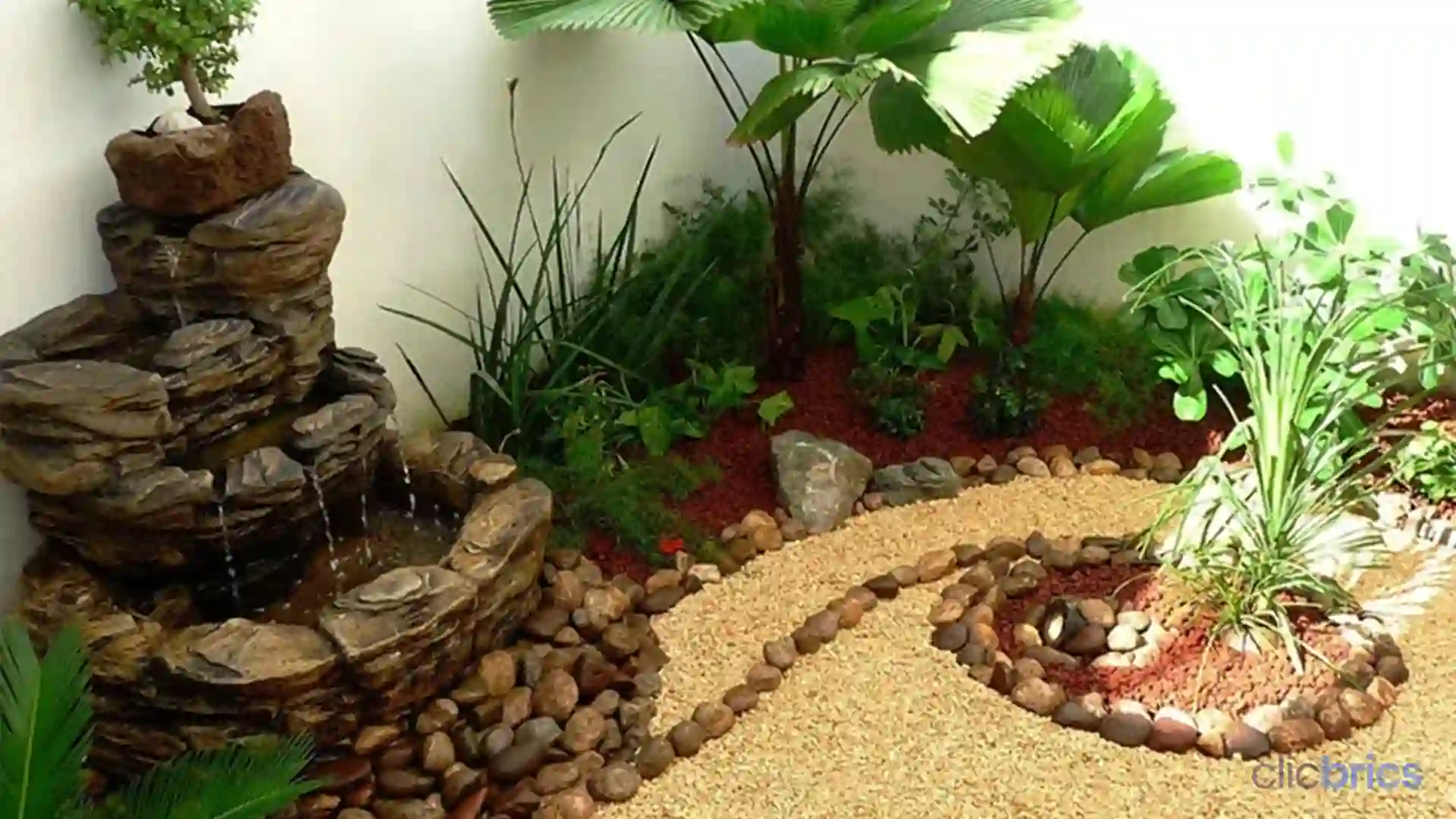 Source - Homify

Create a miniature garden with Chinese feng shui decorative elements .A feng shui-inspired mini garden layout is appropriate for any home, business, office, store, etc.
8. Hanging Planters in Mini Garden Made Of Metal And Glass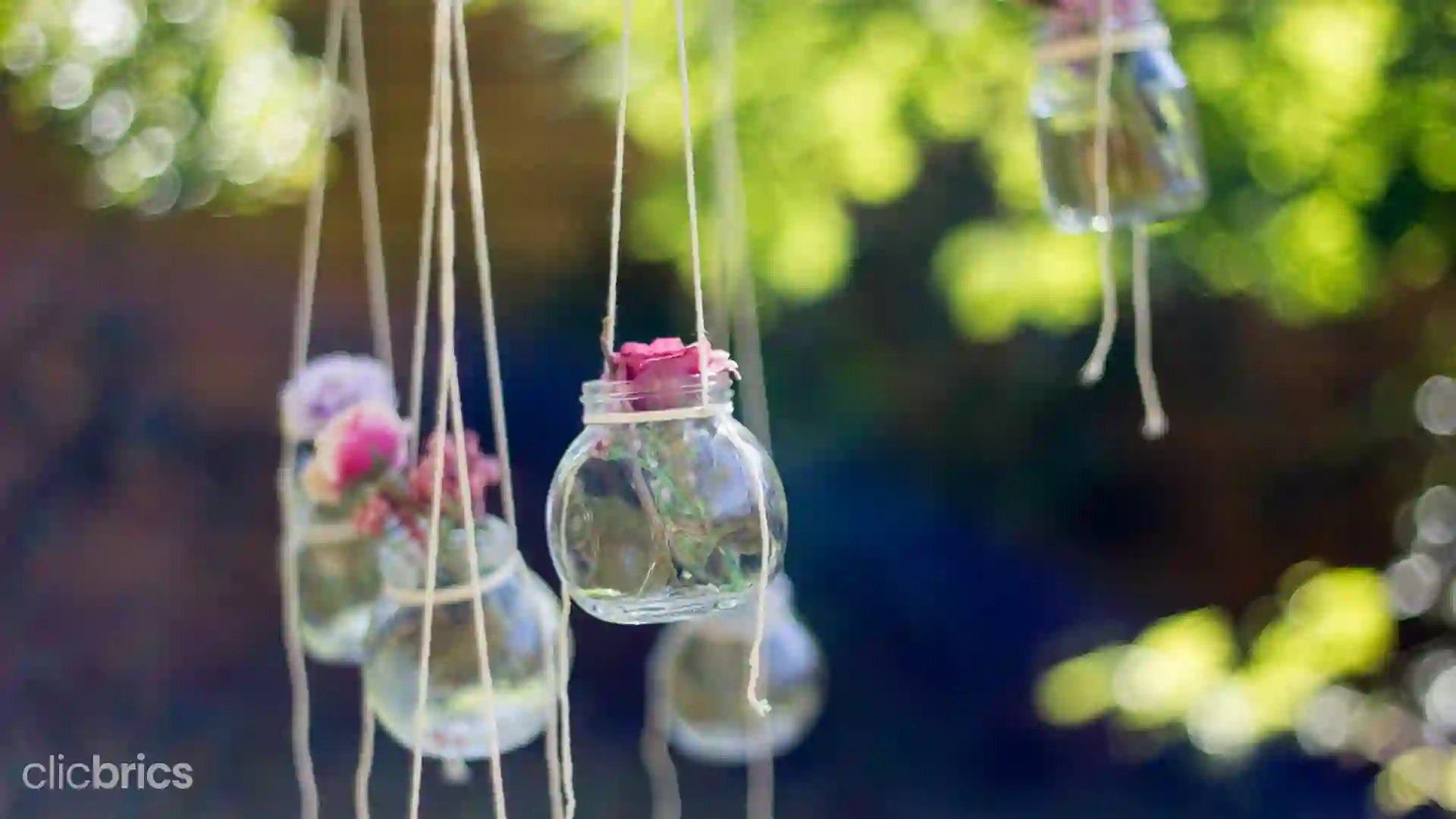 Embellish a modern glass and metal planter with some succulent plants. The containers' unique shapes alone give them a fantastic, miniature appearance.
9. Dress Up The Bike With A Potted Plant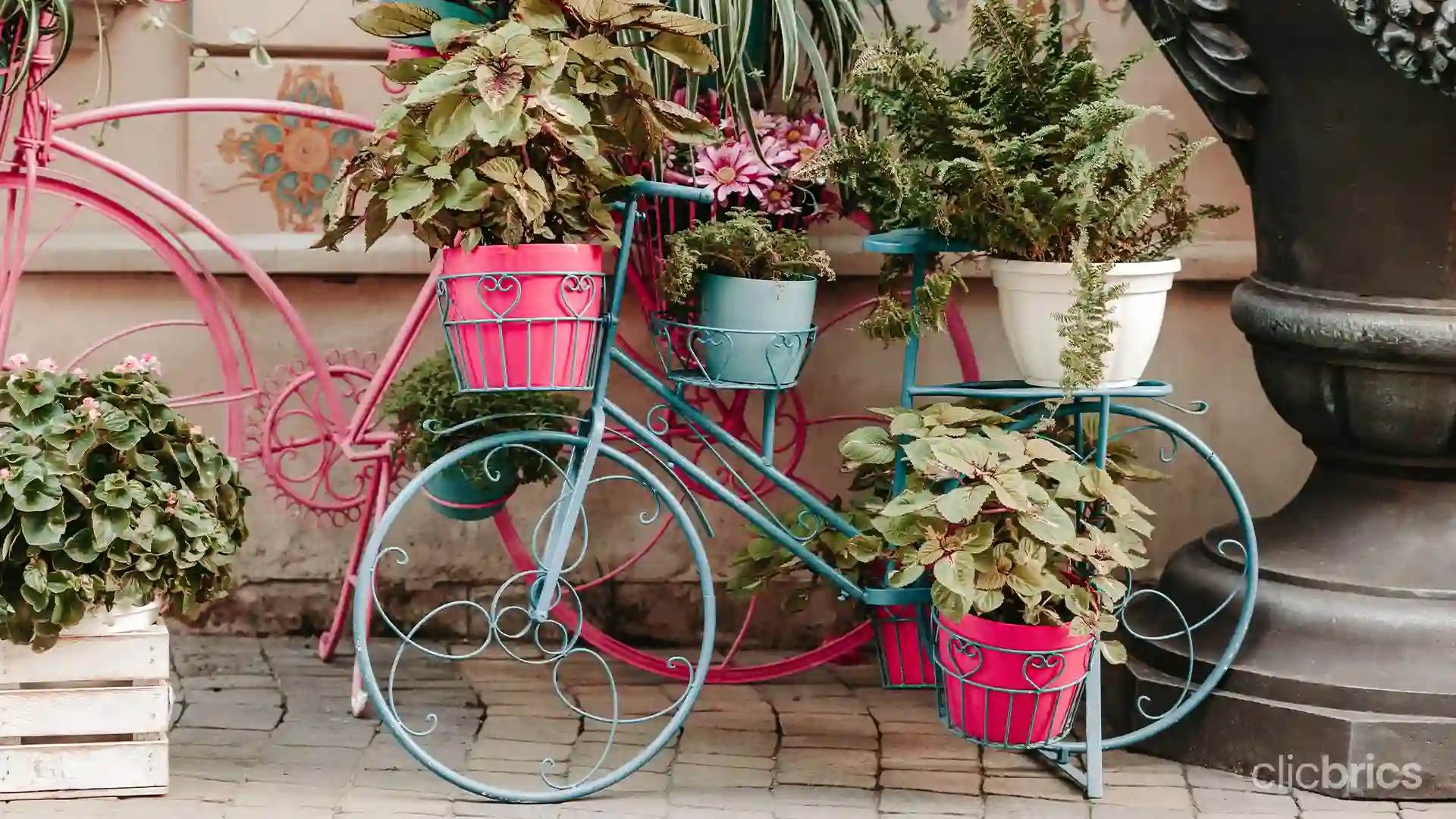 These days, you can find bicycle pots on just about anyone's balcony or tea table. It doesn't take much work, but the end result is fantastic in miniature. Create the illusion of a mini garden by scattering tiny ladybirds around.
10. Make A Fish Bowl Into A Miniature Underwater Garden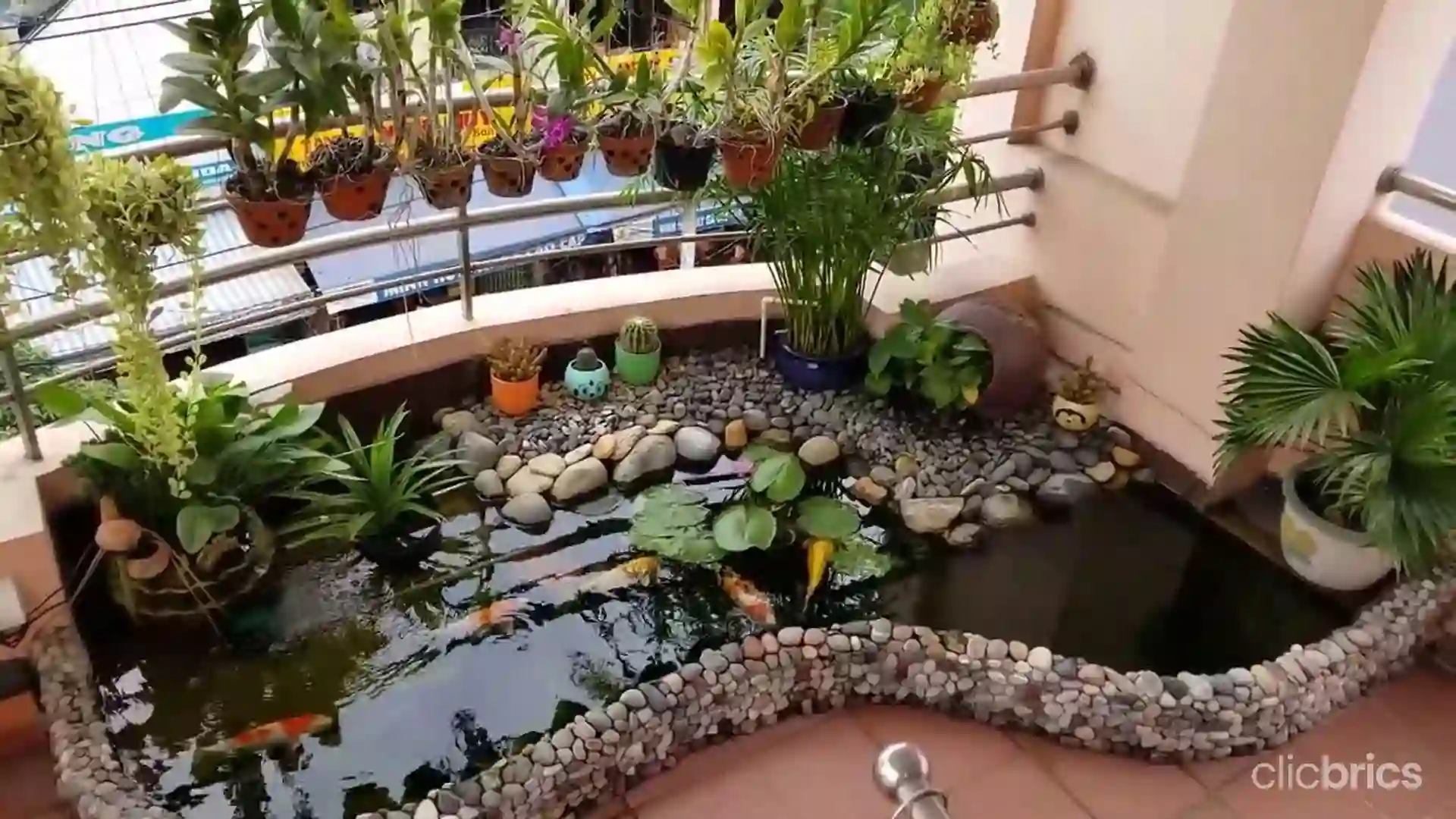 Source - Dailymotion
Get a fish bowl, some fake coral, some scuba gear, and some miniature fish. Put them in the bowl in the right order. Ready to be displayed in your living room is your miniature underwater garden.

Also Read: Why Green Buildings Are A Need & Not An Option Anymore
11. Sanctified Mini Garden Perfect For Meditating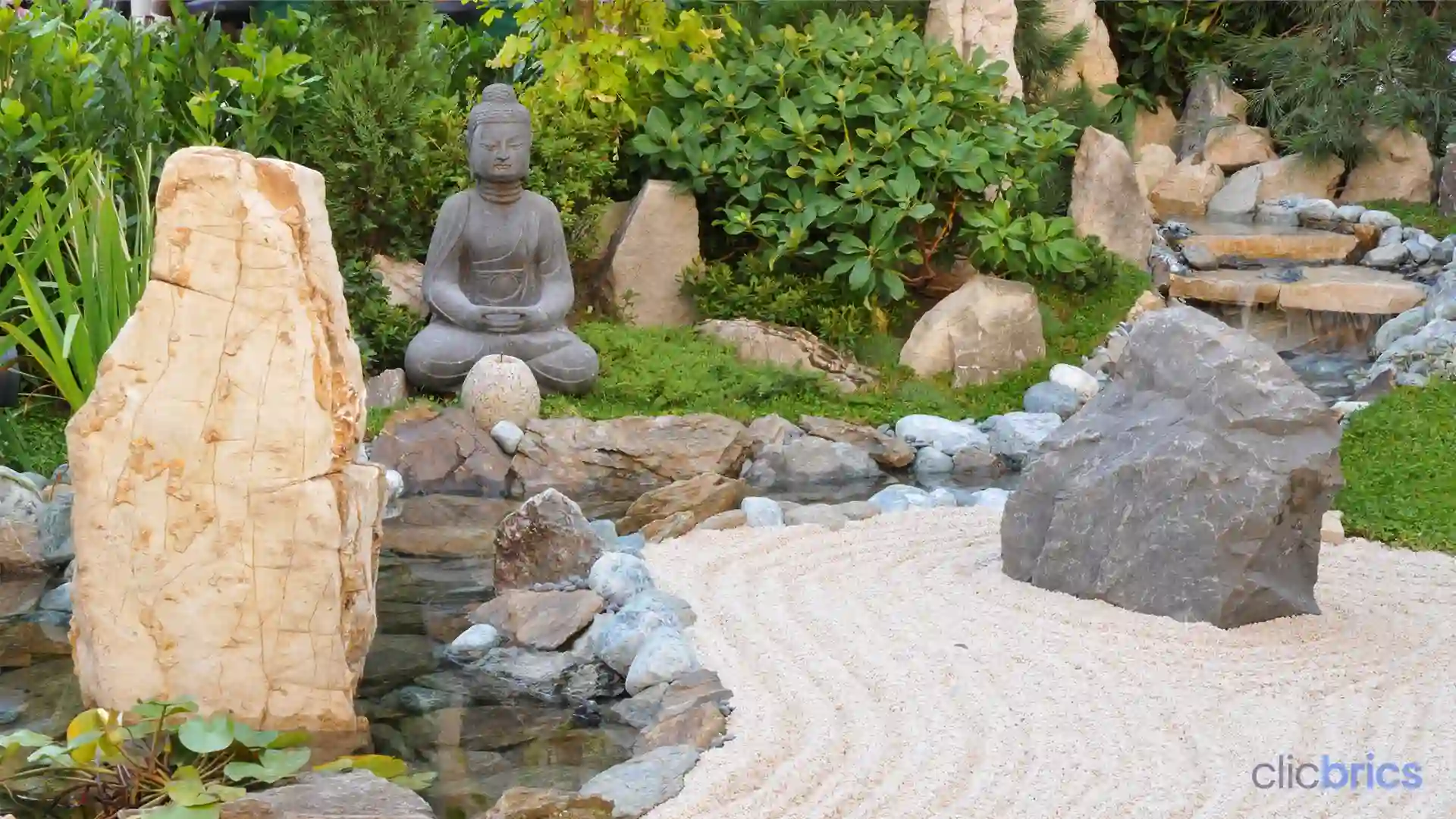 It's simple to put together a miniature garden with a spiritual theme. A temple should be represented by a small, distinguishable hut, a statue, some plants, and a water feature. 
12. Set In A Rustic Garden For Country House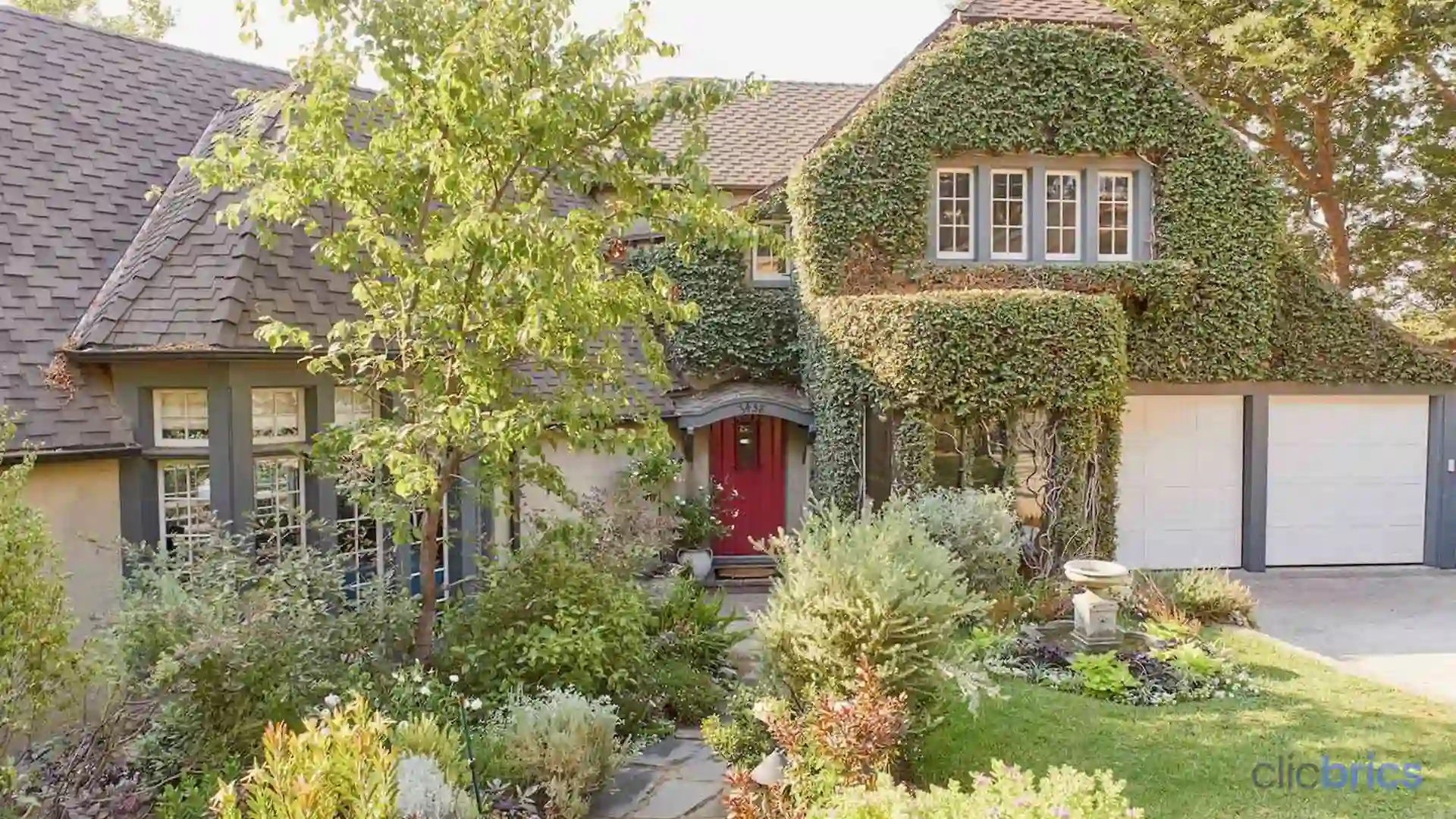 Source - Thespruc
To accomplish this, you must be living in a two-storey home, a paved walkway, dense vegetation, and a barrier. Put things together to make it look like a garden in the countryside.

13. Idyllic Miniature Garden For Beach Day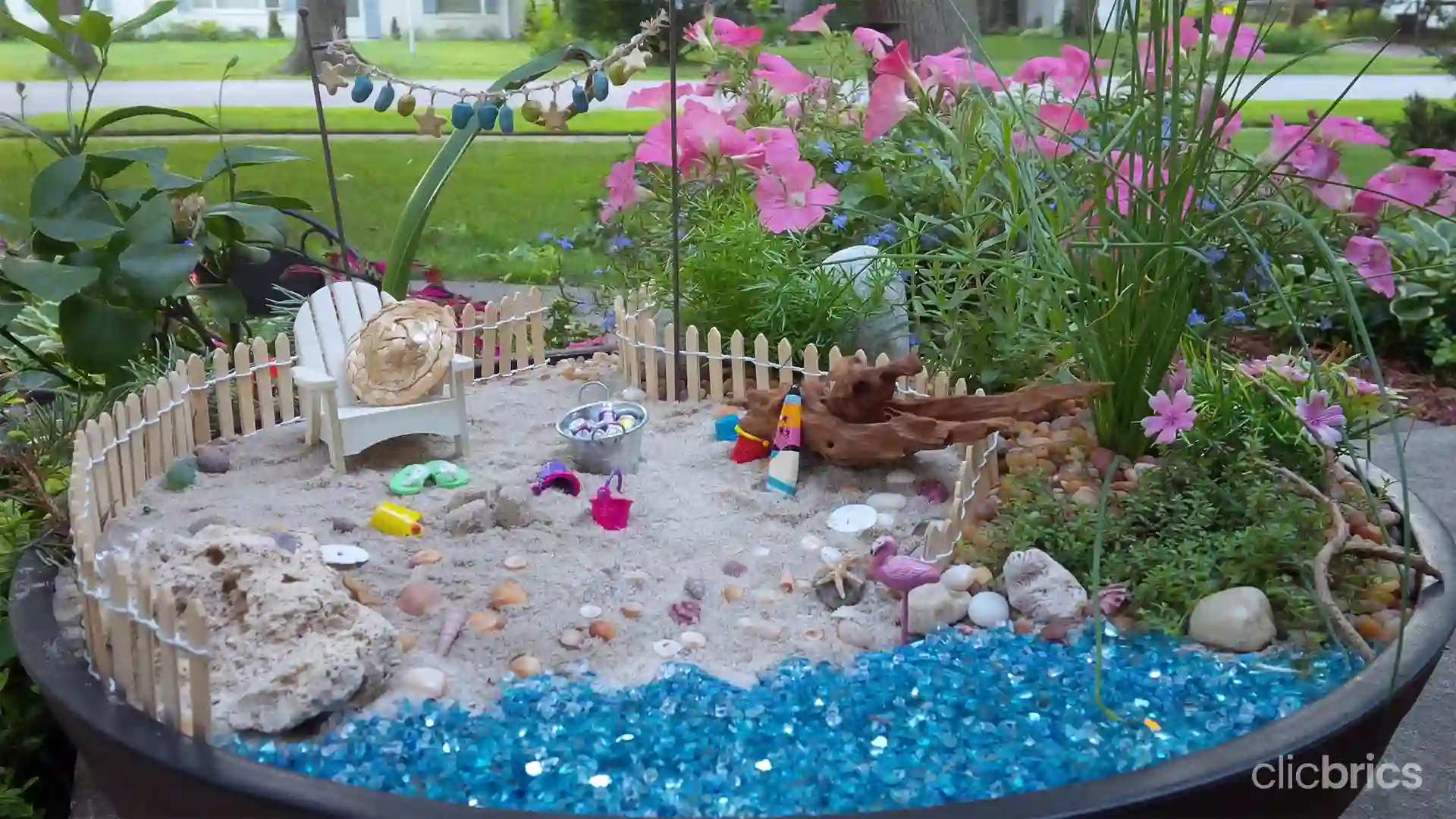 Source - Pinterest
Blue water, white sand, a beach chair, some coconut trees, an umbrella, and a ball. That's it; nothing more is needed to create a miniature beach design.

14. In-House Vegetable Garden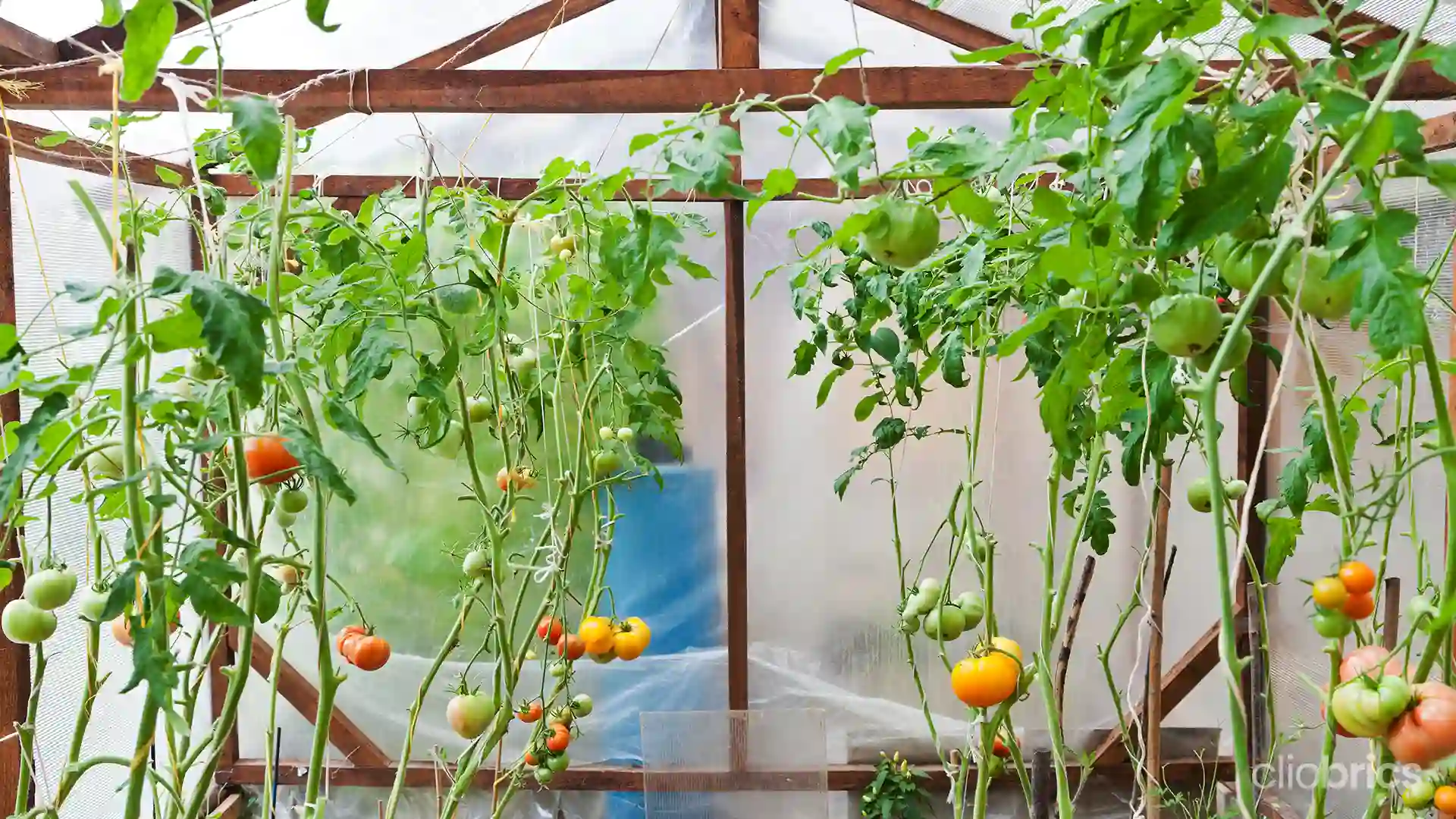 Miniature versions of the harvested vegetables should be set out on the clay. Erect a modest shelter with a roof over it, and surround the garden with a fence to keep predators away from your produce. 
For those who want to garden but live in a city, miniature gardening is a fantastic option. They are simple to construct and accommodating with a wide range of customizations. Additionally, these gardens can be made both inside and outside a home. We hope you enjoyed perusing our
Miniature garden ideas
for creating a mini garden and are inspired to put at least one of them into practice.