Table of Contents
A modern house is something that reflects simplicity but can also become a burden on your pocket. So if you are sailing in the same boat and are looking for a solution, a two storey modern house design is the perfect way to get the most out of your lot. With its open floor plan and ample natural light, a two storey home is perfect for your sweet small family. 

Why Opt For a Two Storey Modern House Design? 
A two-storey modern house design is becoming increasingly popular as more people look to build their dream homes. There are many advantages to having a two storey house, including more space, better views, and improved energy efficiency. If you're considering building a two storey house, you might encounter the issue of deciding where to begin designing or visualising. Well then, you just hit the jackpot by landing on this site, as we have compiled some versatile two storey modern house design ideas that will give your home a modern look without breaking the bank. 
10 Dreamy Two-Floor House Design Ideas
You will find some stunning two floor house designs that will solve the purpose of getting a modern look without investing big bucks.
1. Simple, Low-Cost Two Storey House Design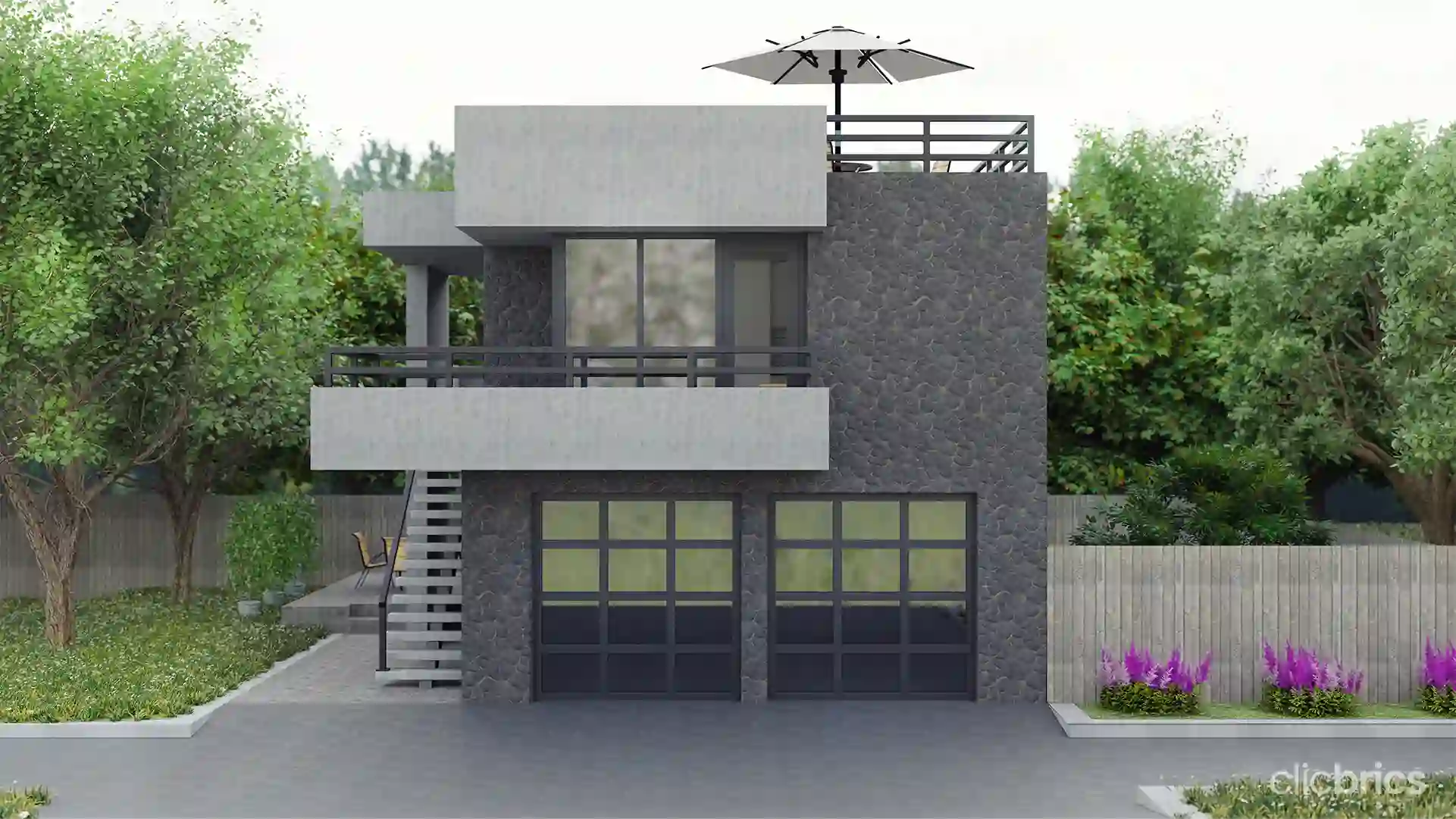 A lot of emotions, money and effort are involved in building a dream home. If you're someone who loves to have a small simple home countryside then this two-storey house design is the best option. The best feature of a double floor house design is that it saves space without feeling crowded. Installing the proper lighting schemes can improve functionality while making plain walls look stunning. 
Also Read: Common Floor Plan Mistakes and How to Avoid Them
2. An Enlarged 2-Floor Duplex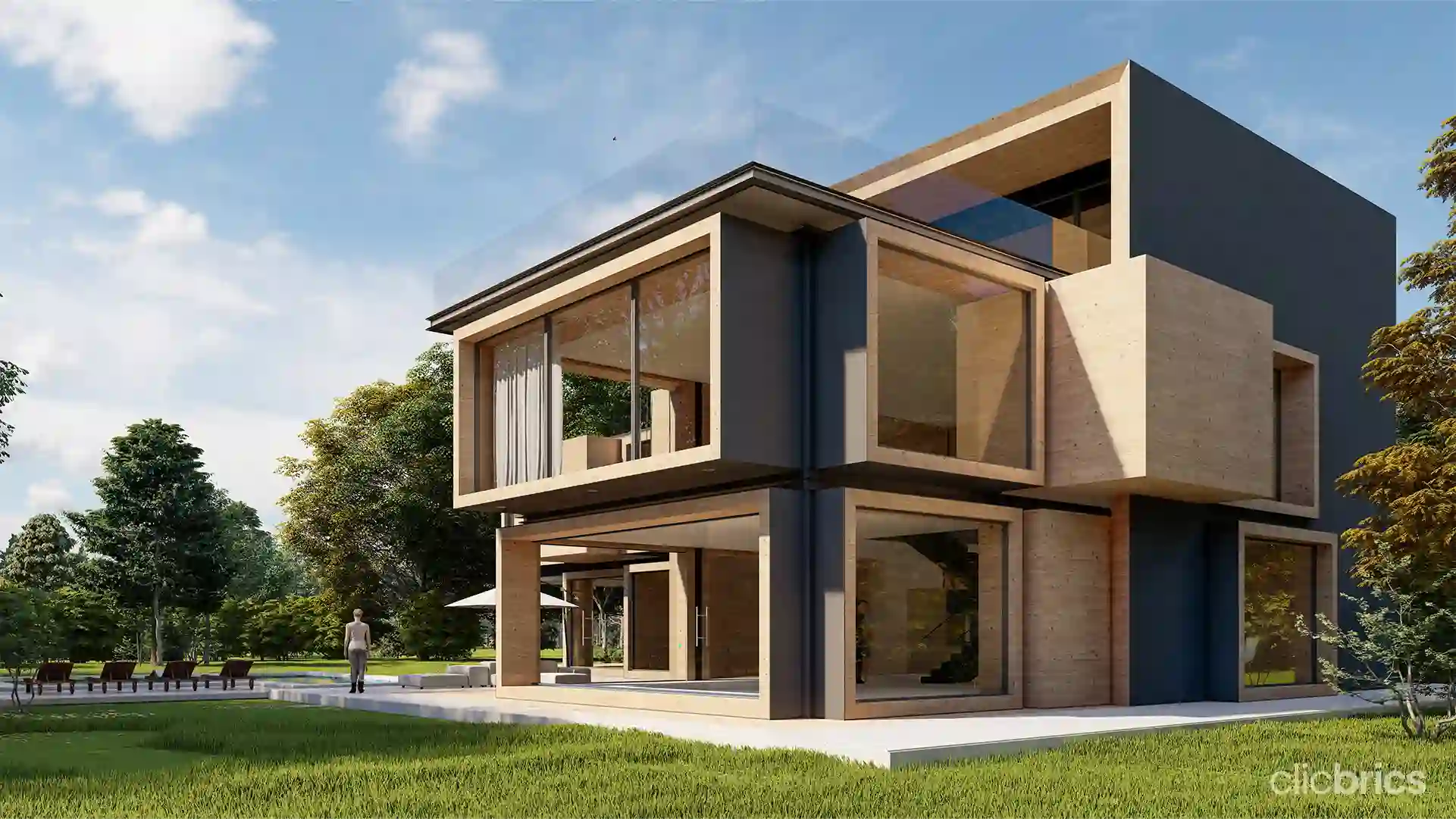 Opting for an elongated duplex can be a good choice for a perfect double-floor house design. 
You can build long pillars with outward arches to display luxuriousness.
You can hang contrast-fitting lights to make a bold statement in your duplex-style, double-floor house design. 
In your two storey modern house design, you can decide whether you want the staircase in the middle or on the other side. 
3. Modern 2-Storey House Design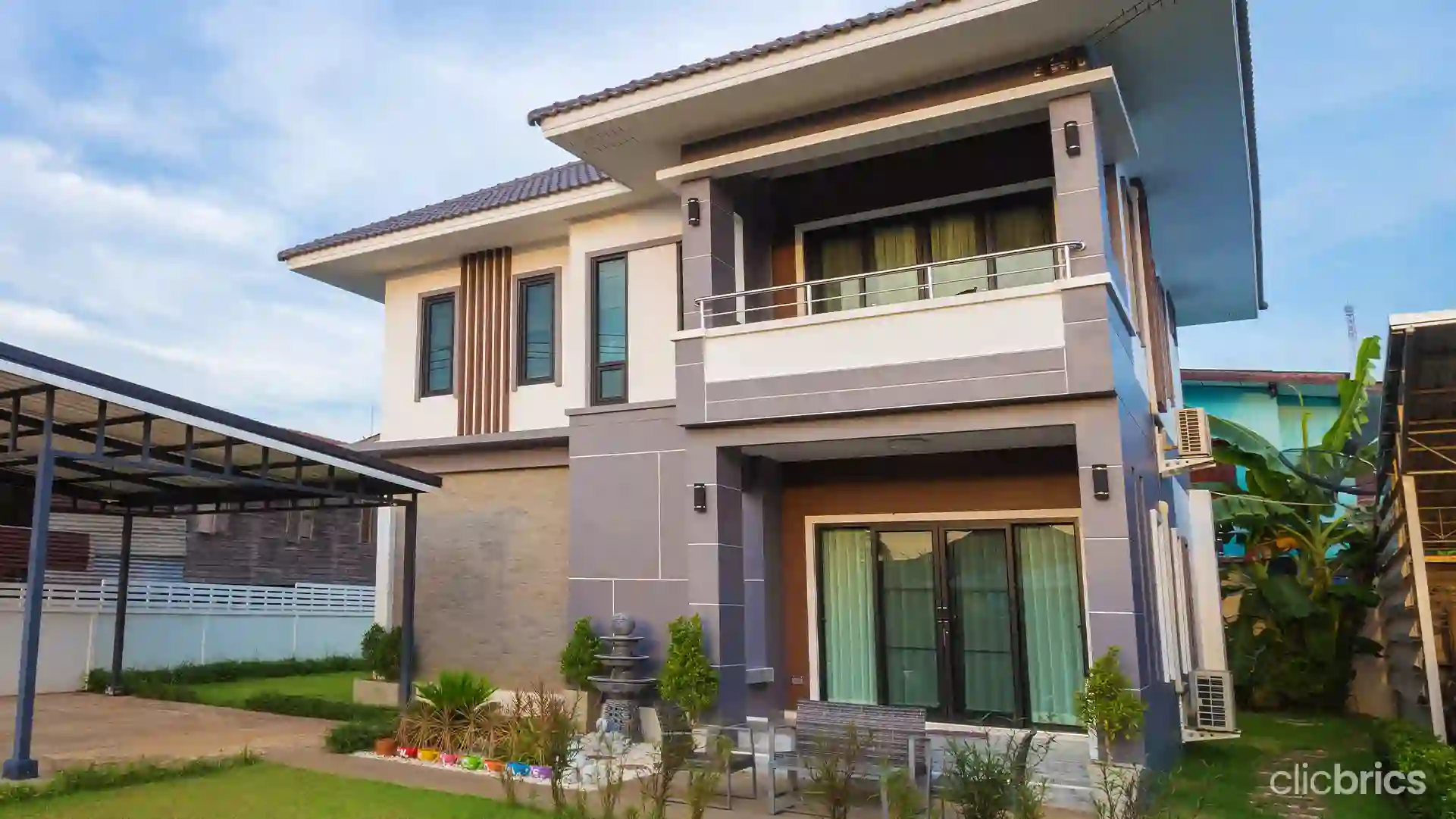 A 2 storey house design should create a sense of elegance and sophistication. You can add glass and wooden lattice work at the entrance, providing an excellent modern look. You can also install railings on your balcony to add a touch of interest to the entire space. 
Also Read: What is Floor space index? (Meaning, calculation and importance)
4. Modern Double-Floor House Design with Stone Exterior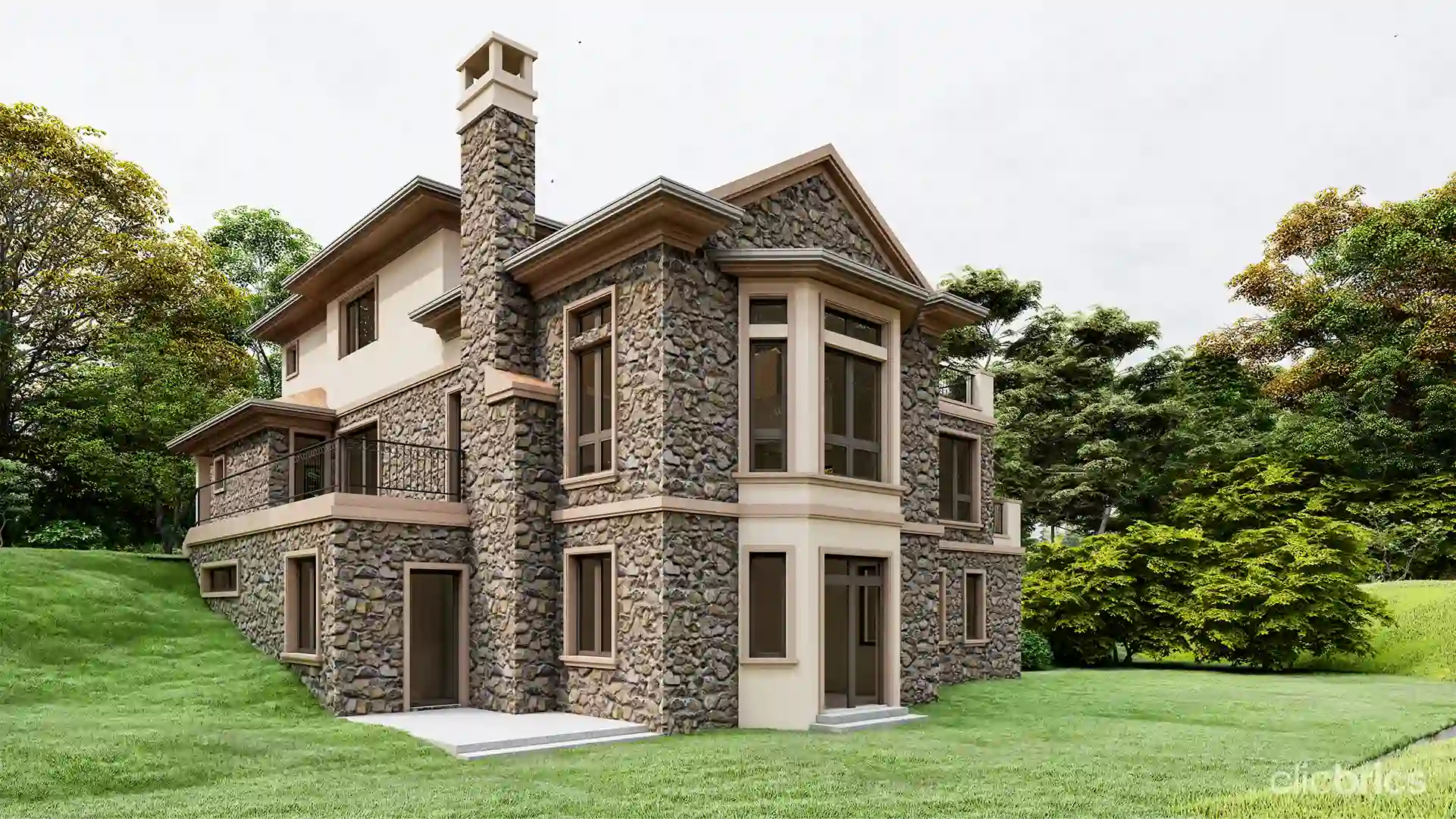 A modern, two-storey house can be built with two different colours of stone. The benefit of using two different colour shades is that they provide a sense of depth and volume. For example, preparing the exterior of the two storey modern house design with dark grey stones will provide a stunning entrance. 
5. Suburban Low Budget Simple Two Storey House Design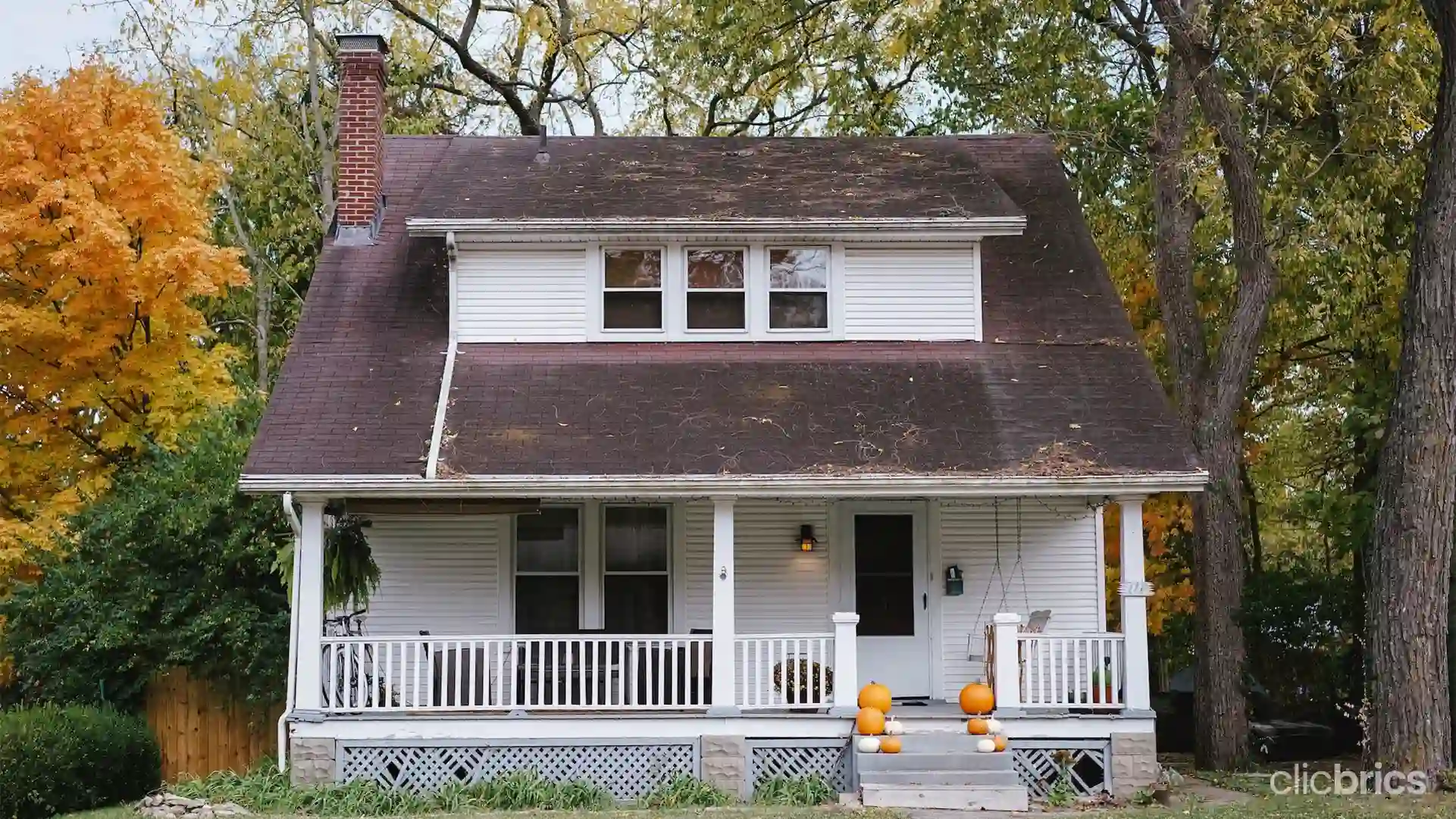 If you grew up watching romantic comedies, you're well aware of the allure a suburban two storey house design can exude. If you want to live with your partner, a suburban dream, two storey house design is the best option. Cane furniture on the patio and a small swing beside it are the perfect way to enjoy summer coolers with your partner. 
6. Traditional Two-Floor Bungalow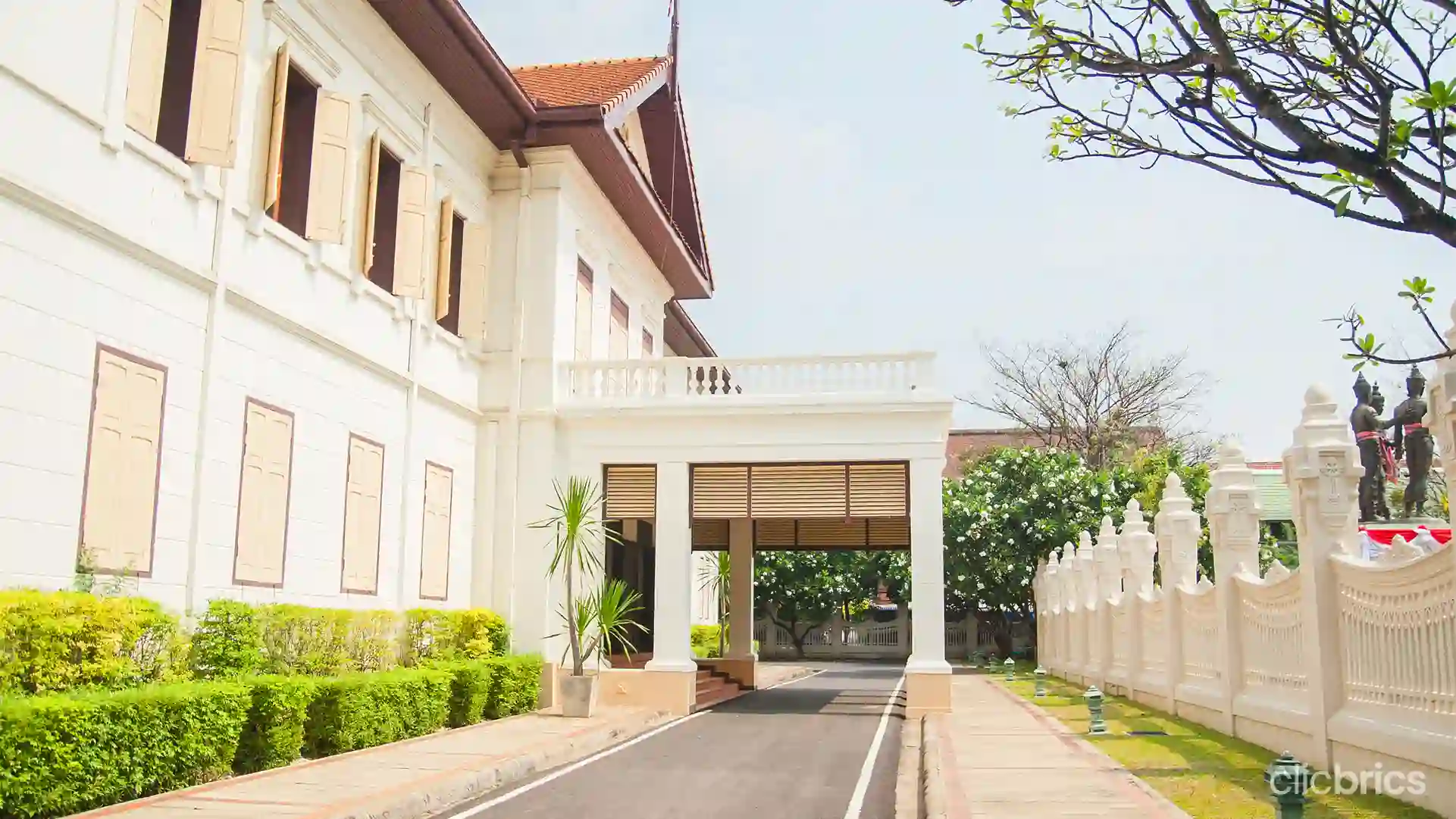 This kind of 2 storey house design will evoke nostalgia in every 90s kid. Planting bougainvillaea trees on the side of the house will give it an old-world feel. To add a touch of modernism, you can make the interiors ultra-millennial while keeping the exteriors traditional. You can also build a small garage behind the house, leaving enough space for a driveway. 
Also Read: 4 Expert Tips to Utilise Your Floor Space
7. Rustic Two Floor House Design With Balcony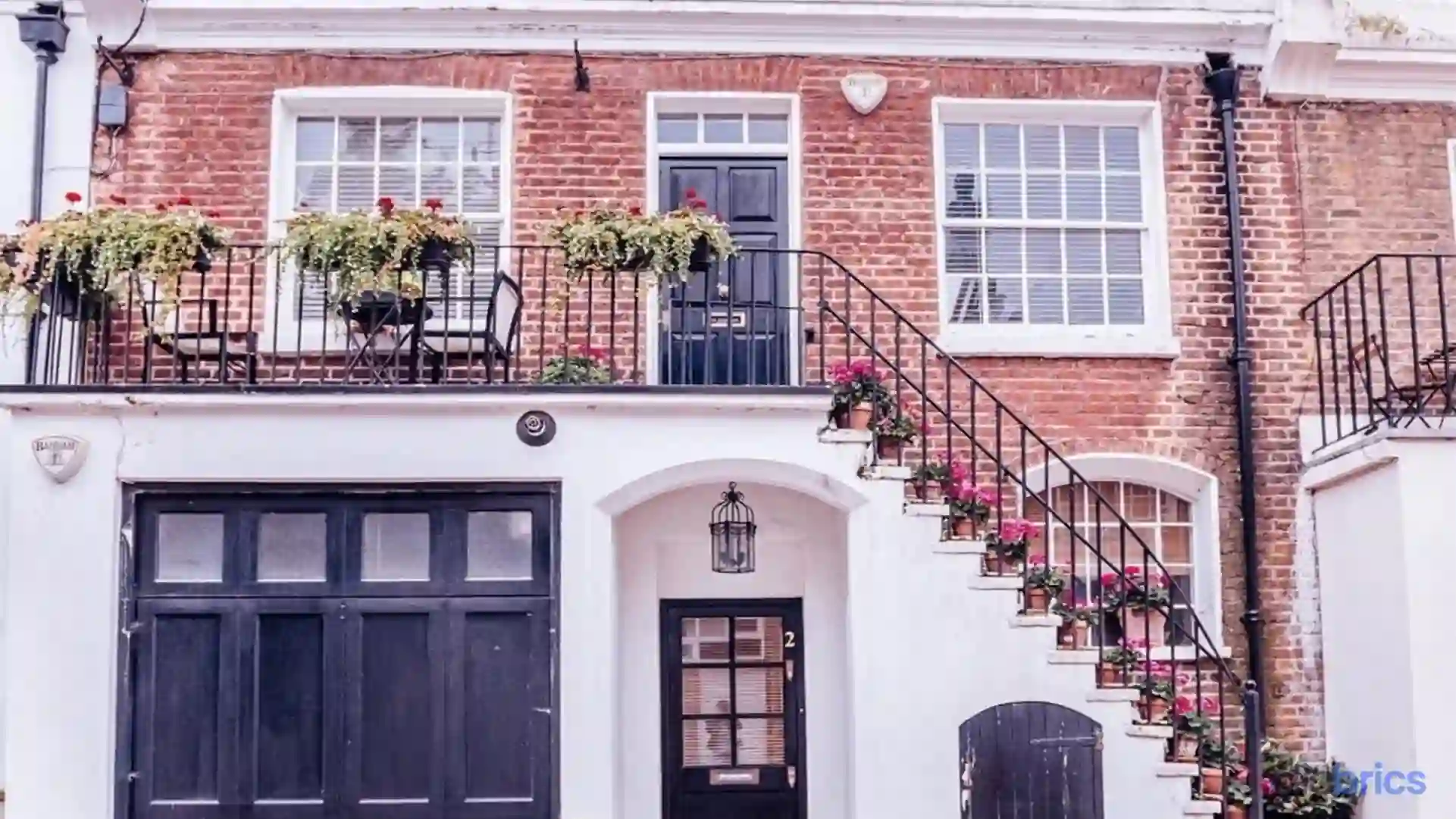 It is yet another classic example of creating maximum utility. A rustic home design with a balcony allows you to replicate the same floor plan for both floors. Rustic homes have exposed brick, which creates a charming exterior. Installing a wrought iron staircase will provide an open view of the neighbourhood. And don't forget to add potted plants to the staircase balcony railing to soften the metallic look of the exterior. You can even sublet the first floor or use it for short-term rentals. 
8. Countryside Two-Floor Cottage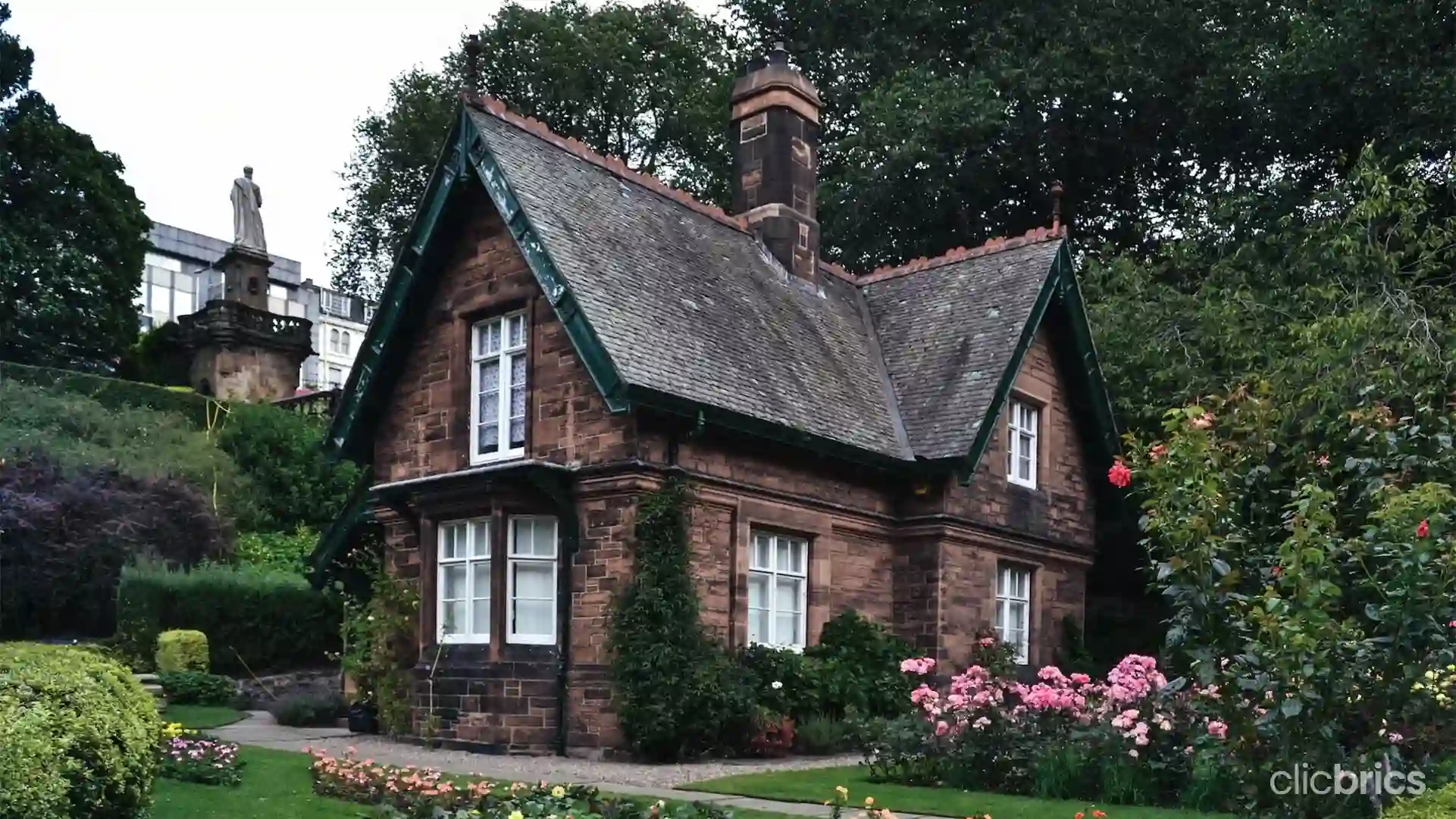 What better way to celebrate winter than sitting near a fireplace and enjoying wine? And it is so much fun when done in your country cottage. You can create flower bushes and install white windows against dark brown bricks to brighten up this 2 storey house design. You will get to enjoy the garden view from all the rooms. Moreover, the roofs of the two storey modern house design are easily replaceable.  
Also Read: Know the Difference Between A Builder Floor & A Multi-Storey Apartment
9. Boxy T
wo-Storey Modern House Design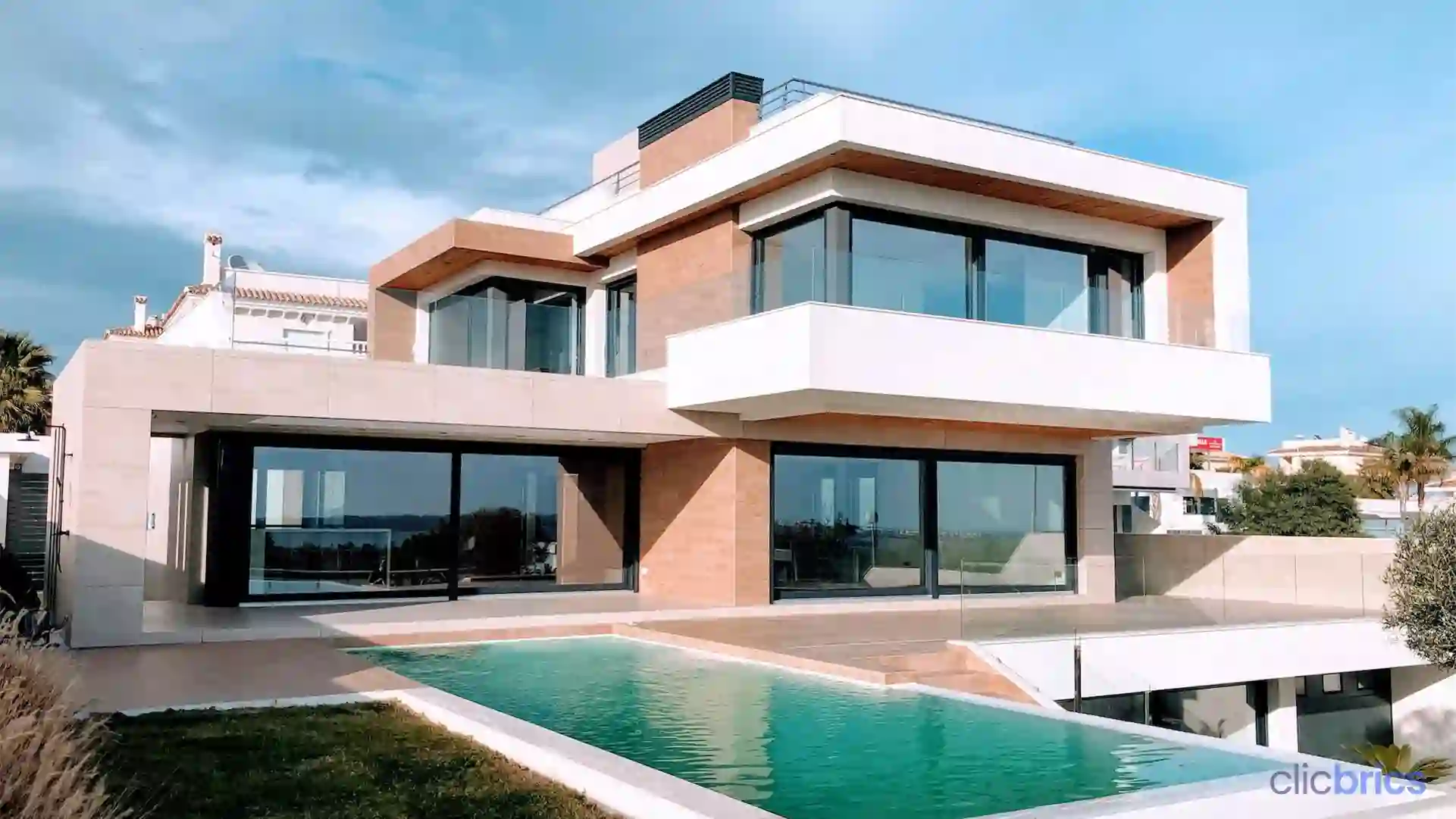 You will observe that a boxy, two storey modern house design is mainly constructed horizontally. You can build your bedroom on the first floor, allowing for more open space and providing a shaded area next to the pool for lounge chairs and evening cocktails. Installing glass windows and doors will give the home a feeling of openness despite its boxy structure. If you are not a pool person, you can utilise the space to create weekend barbecues. 
10. Modern Hilltop Two Floor House Design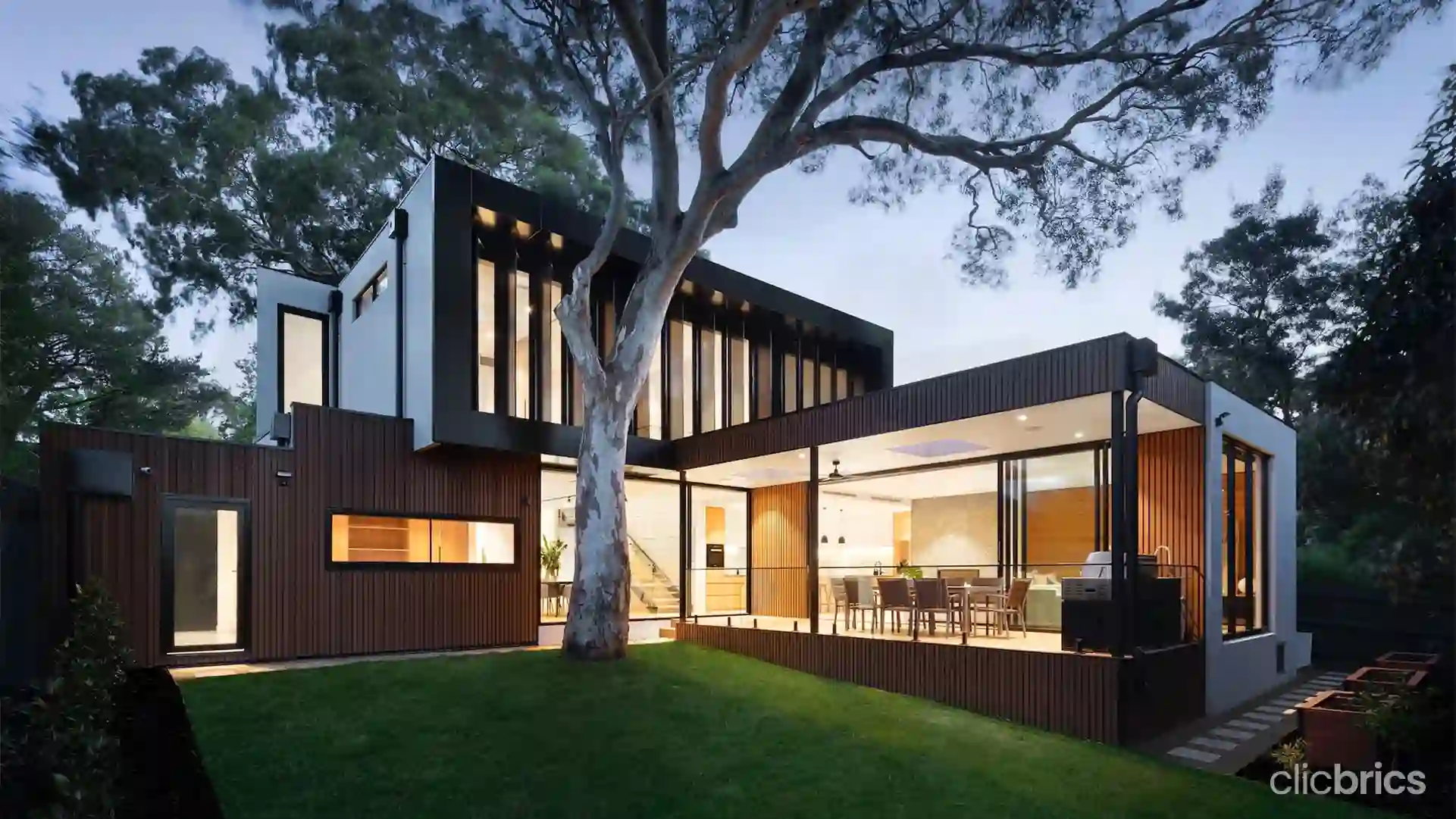 This type of two storey modern house design built in the mountains is quite functional. You can create your haven by building a modular kitchen, soundproof glass doors, and motion sensor lighting in this type of two storey modern house design. To beautify it further, you can create a mini-garden. Since it will be on a hilltop, it will give you a pleasant view. 
Also Read: 5 Handpicked Granite Flooring Designs For Your Home
Wrapping
Up
How glorious your house looks from the outside is vital from an aesthetic perspective and helps determine its future value. And we assure you that a two storey modern house design looks utterly impressive. The benefit of building a two storey modern house design is that it requires less monetary investment during construction. From bachelors to families, choosing a two storey modern house design will be considered a practical and wise choice. 
Let us know in the comments below what kind of house design you will pick for yourself!