Table of contents
E Shram card 2022 - The Indian government has launched an online portal to register unorganised sector workers. The reason behind such an initiative is to organise over 40 crore workers. Moreover, to create a centralised government database of the workers working in the unorganised sector. The e-Shram card initiative is being taken for low-wage workers so that they can also enjoy benefits such as free insurance, suitable jobs, and so on.
Only employees with a "Unique Identity Number" will be eligible to receive perks. Citizens must apply for an e-Shram card in order to receive their UIN number. 
Policyholders with an e shram card

Vegetable sellers 

Fruit sellers

ASHA workers

Fishermen 

Sharecroppers

MGNREGA workers 

Agricultural workers and farmers 

CSC centre drivers 

Barbers 

Leatherworkers 

Labelling and packaging 

Rickshaw drivers 

Midwives 

Domestic workers 

Construction workers 

Newspaper sellers 
Also Read: How to Search EC and Guideline Value Online on TNREGINET, Tamil Nadu
E-Shram Card Eligibility

The citizens of India who are looking for e Shram card registration online need to fall under the category below. 
Both citizenship and employment must be in India.

The age should be above 18 years. 

Should contribute a minimum of Rs 50-100, and the Indian government will credit the same amount. 

Working in an unorganised sector

Probably not a taxpayer.
Also Read: Parivahan Sewa: Now You Can Apply For A Driving Licence, Learner's Permit, Or DL Renewal Online.
Documents needed for e-shramik registration 
The following documents are mandatory if you seek to apply for an e-Shram card online:
Aadhar card

The current mobile phone number associated with the Aadhar card

Occupation certificate (if any)

Statement of bank accounts

Bank passbook 
Do you know the resident welfare association- meaning, role, and power? If not, then do give it a read NOW!
E-Shram card benefits
The users who have successfully registered on the e-Shram card portal will be entitled to enjoy the below-mentioned benefits:
If the worker has an e-Shram card, they will get a pension of Rs 3000 after attaining the age of 60 years. 

After turning 60 years old, the employee would receive a pension of Rs. 3000 if they have an e-Shram card. 

Accidents will be covered by the insurance up until the age of 60 years. 

One can get insurance for Rs. 50,000 in case of an accident. 

Benefits will be passed to the wife in the event that the beneficiary of an e- Shram card holder passes away. 

Additionally, one must make a monthly contribution using an e Shram card, and the Indian government will credit the same amount.
These are the government programmes that employees who possess an e Shram or Shramik card may take advantage of.
Is Awas Vikas Yojana Lucknow 2022 The Most Trending Thing Now? Know here! 
Steps to E Shram card online apply 2022
PART 1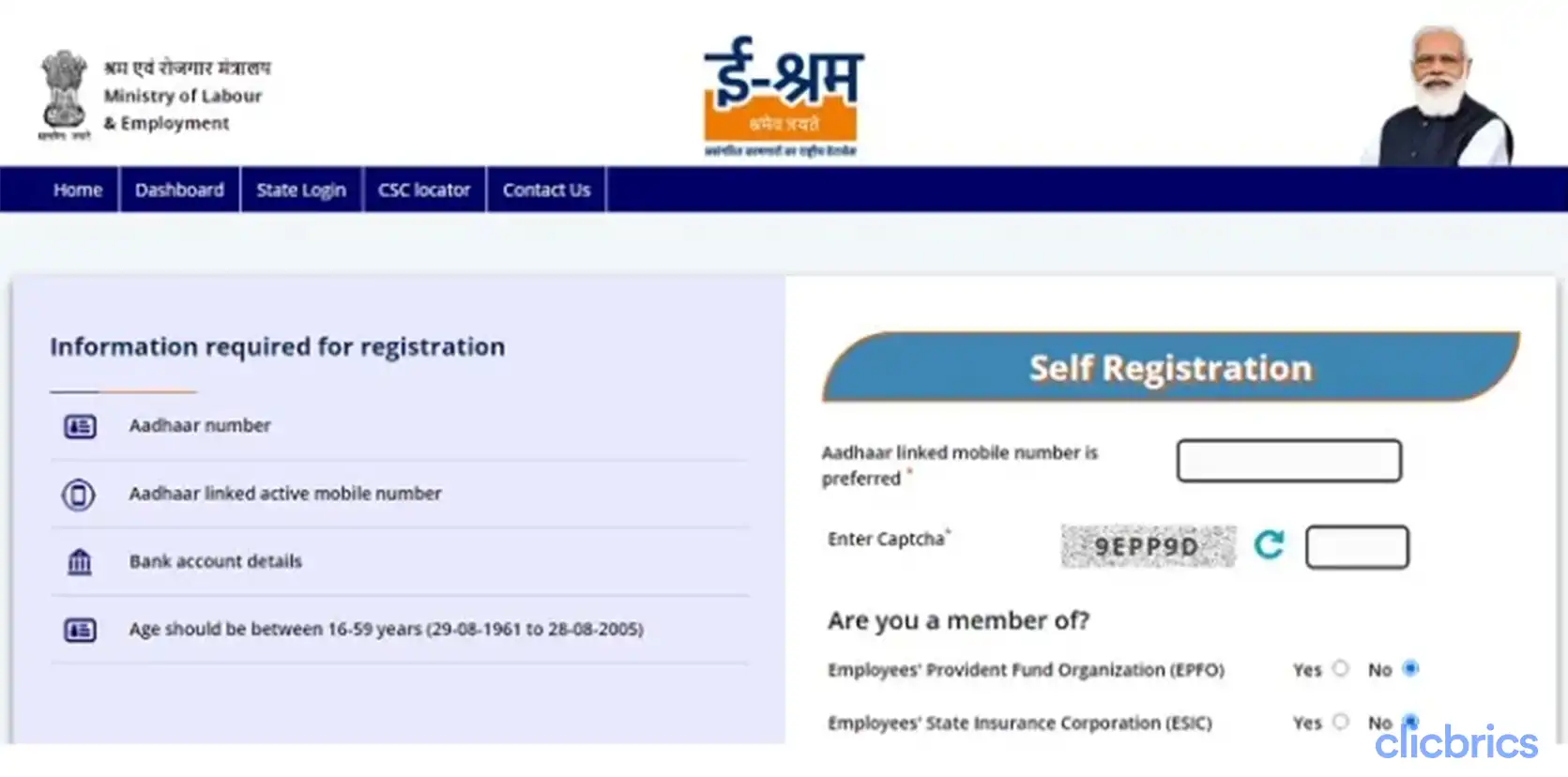 You need to follow the below-mentioned steps for the e shram card online application process. But you also have to ensure that your valid mobile number is linked with the Aadhar card for the proper process of applying for the e shram card. 
Step 1: First, go to the official website.
Step 2: For the e Shram self-registration, enter your mobile phone number.
Step 3: Next, enter the details asked on the portal.
Step 4: Upload documents that are required, like the Aadhar Card and bank account details.
Step 5: Now click on 'Submit' and wait for the processing of e Shram 2022. 
PART 2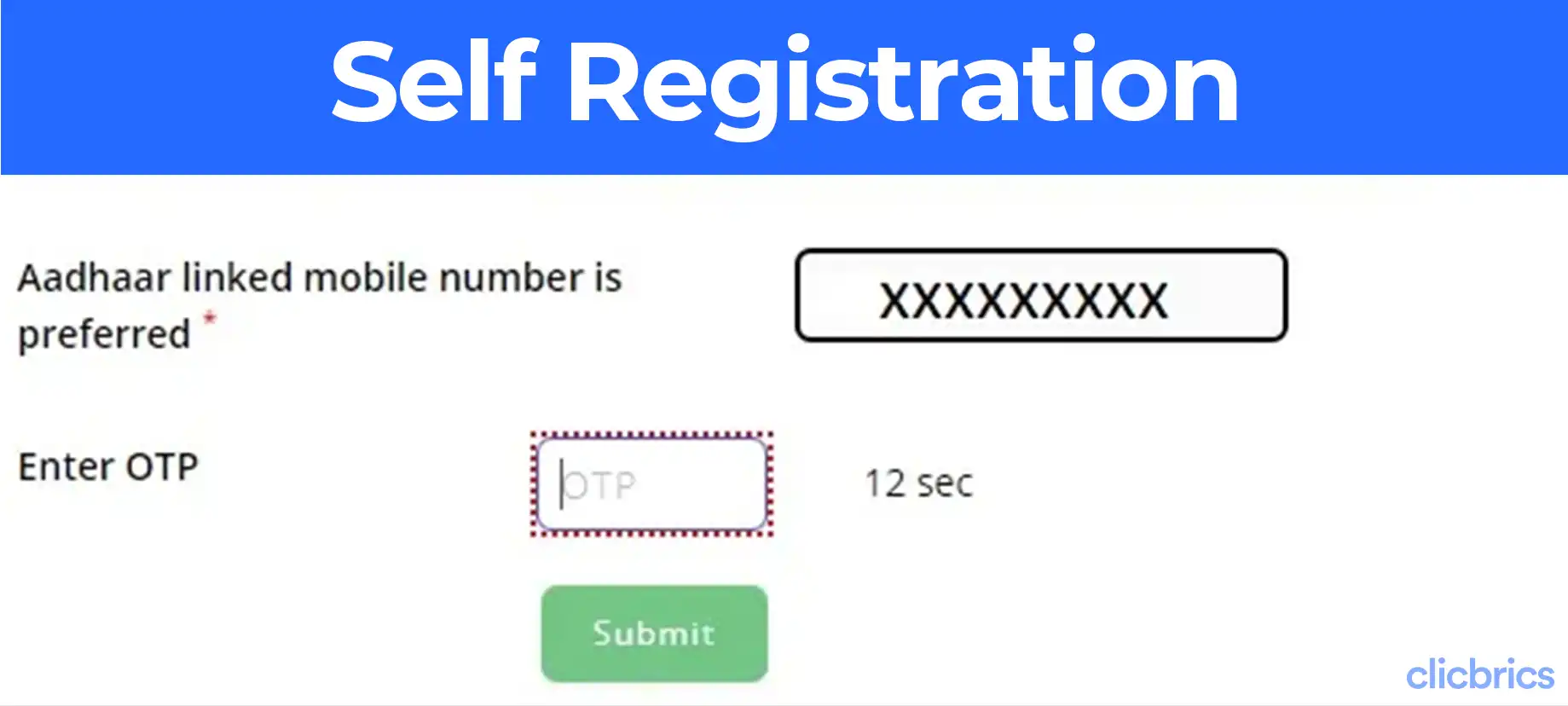 Step 6: Once the Aadhar details are confirmed, you will find the registration form for e shram
Step 7: Now, you will have to fill in details like your educational, personal, bank, and occupation details. 
Step 8: Save the scanned documents to your computer.
Step 9: Preview the whole form.
Step 10: Click on "Submit," and you will receive an OTP. Enter that OTP and click on the "Verify" option. 
Step 11: Now your e Shram card registration online process is complete, and you will be able to view the e shram card on your screen. 
Step 12: You can download the e shram card from here. 
Also Read: PM Awas Yojna 2022 - Urban (subsidy, eligibility, application)
E shram Card Registration -  Login Procedure 
Step 1: First, go to the e Shram Card Portal.
Step 2: From the home page, select the admin login option.
Step 3: You will see a login form where you must enter information such as your email address, password, and captcha code.
Step 4: After filling in the details, click on 'Sign-in' and in this way, you will be able to login into your admin account. 
Also Read: MHADA lottery Scheme 2022-23 - Registration, process, and lottery result
E Shram Card CSC Application Form 
Many employees in unorganised sectors find applying for an online e Shram card challenge. For them, the CSC Centre is located across India. It is an offline procedure in order to receive a Shramik Card. 
Also Read: All About the Haryana Online Building Plan Approval System (HOBPAS)
E Shram Card Download User Guide
Step 1: Go to the e Shram card's official website. 
Step 2: Click on "User Guide" 
Step 3: The user manual for the e Shram portal can be downloaded to your computer by selecting the download option on the following page.
Contact Details (e shram card)
If you are encountering any trouble with respect to e shram card or website portal, you can get in touch with e shram officials:
Toll-Free Number: 1800 -1374-150 (8:00 AM to 8:00 PM Monday through Saturday) 
eSHRAM-care@gov.in is the email address. 
Also Read: Know Everything About RERA Act in Maharashtra: MahaRERA