Table of Content:
The wedding anniversary occasion is so special, and no doubt we would definitely want to make it extra romantic for our better half! But remember that celebrating an anniversary with your loved ones is not just about throwing a party; it's more than that. Rather than making your anniversary a public and expensive affair, keep it to yourself. Celebrate your anniversary in the comfort of your home with your loving, caring partner. Create a stunning anniversary decoration at home to make the event your partner's most special day of the year. With our curated list of anniversary decoration ideas, you can easily make the day special for that one person who is there with you in sickness and in health, in better or in worse. 
Let's get rolling on the anniversary decoration ideas, which you can easily replicate to make the most of your special day. 
Special Anniversary Decoration Ideas At Home
To surprise your partner, we have gathered some anniversary decoration ideas you can do alone without hiring a decorator. 
But remember that these anniversary decorations are meant to break the norm and bring in some uniqueness. These happy anniversary decor might not look grand like your wedding day, but it surely will be one memorable event! 
1. Floral Happy Anniversary Decor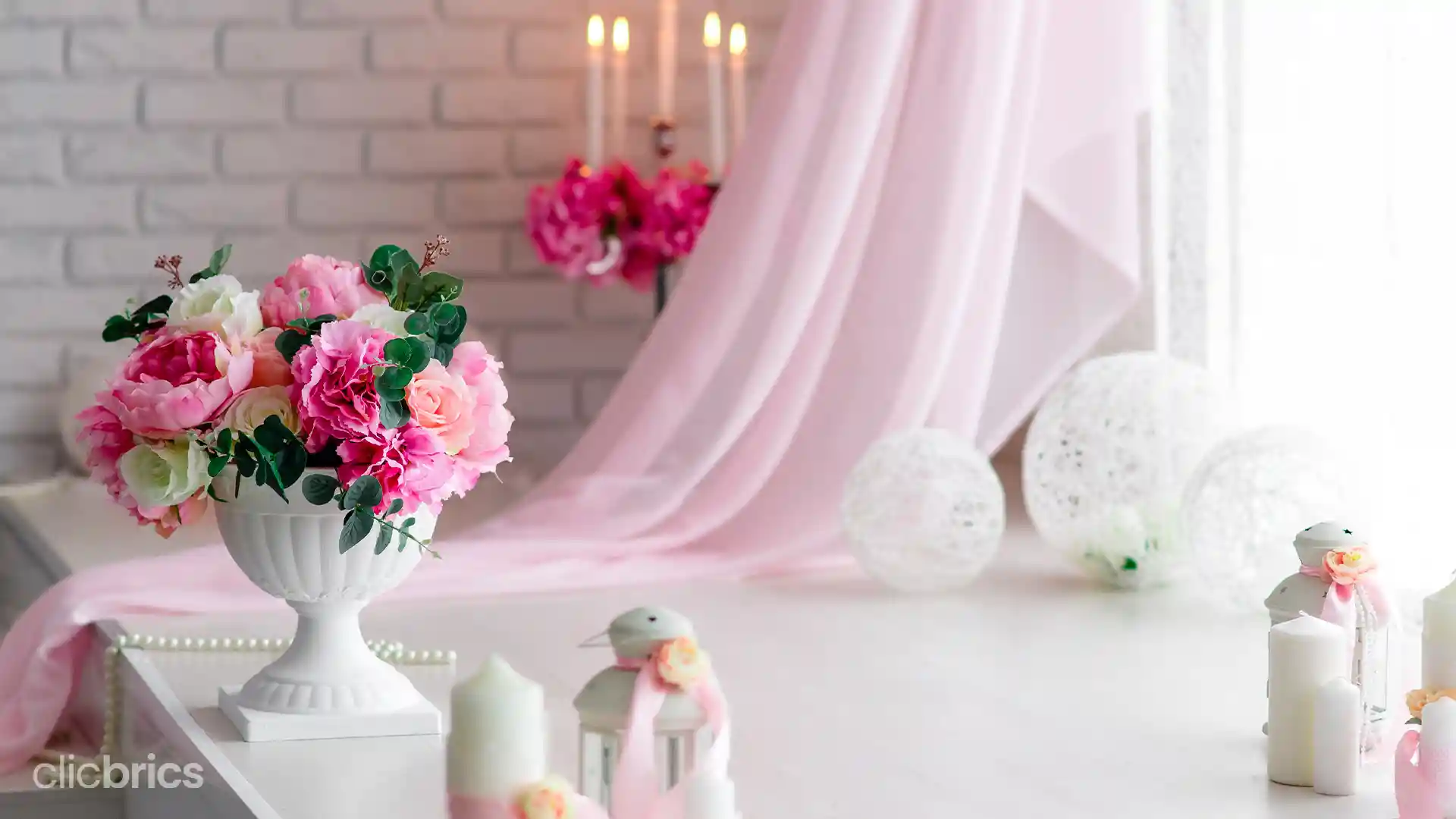 A beautiful floral boutique will add a nice gesture to your romantic evening. Flowers have the magic to add color, texture, and vibrancy to your simple anniversary decoration. To use flowers at home, you can decorate your space with rose petals. 
You can also make a floral chandelier and hang it around the area - and voila! your fancy, happy anniversary decor is ready! 
Also Read: 8 Birthday Decoration Ideas That Will Make Your Party- Just WOW!
2. Dimly-Lit Anniversary Dinner Idea At Home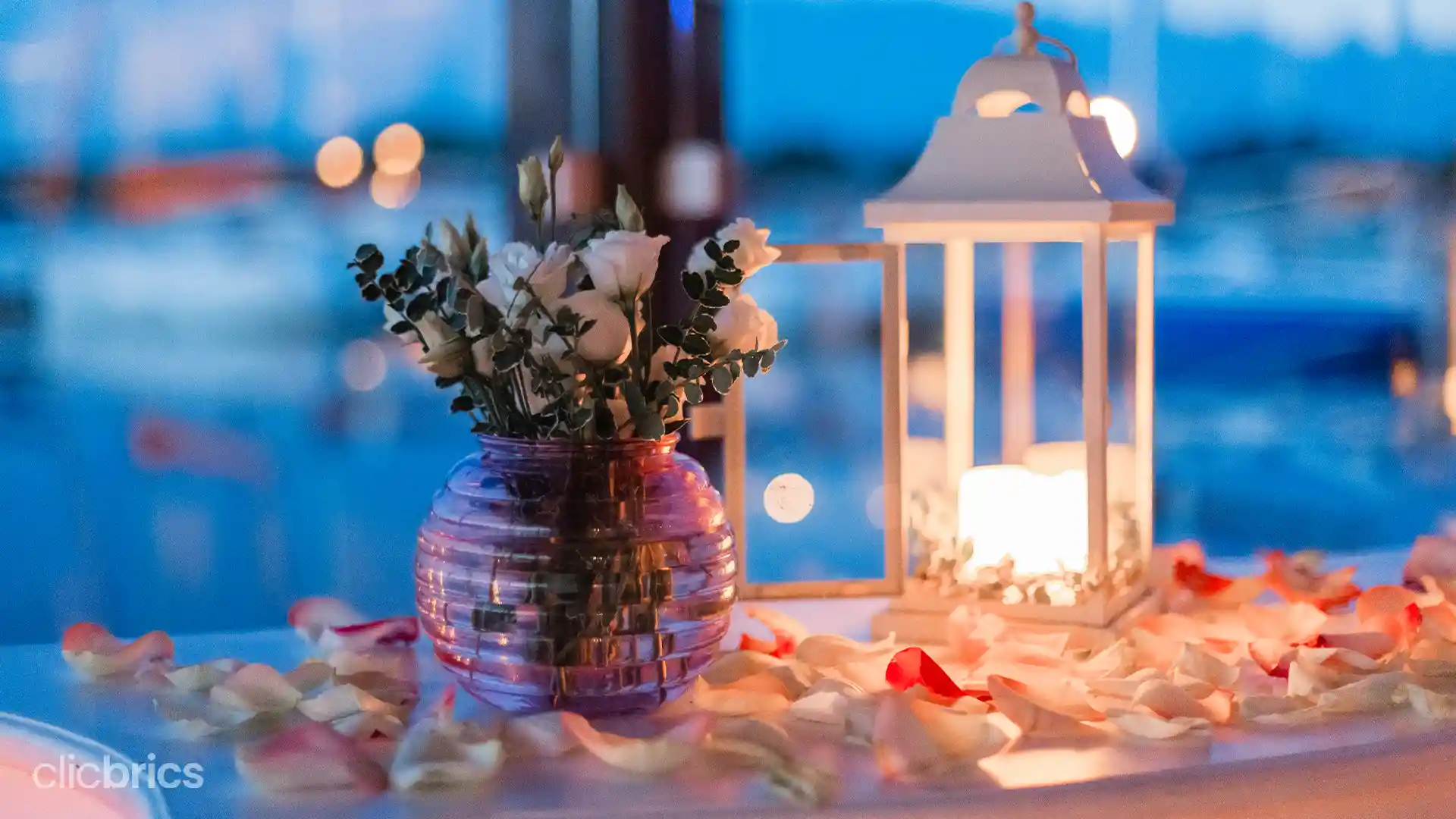 You already know that the simplest anniversary decoration ideas at home always turn out to be more beautiful. And this idea is one of those things that will make a lot more sense in your dining space.
Install some good LED lighting and manage the power based on your mood. This room's decor is fabulous and bright, and it has everything to be known as the finest intricacy. You can either dine in your dining room or be a little more creative and install two chairs and one table and allure multiple lights above to create a romantic candlelight dinner. 
So, treat yourself to a romantic dinner with your soulmate on your anniversary under smooth lighting. 
3. Use Fancy Cocktail Glasses For Anniversary Dinner Party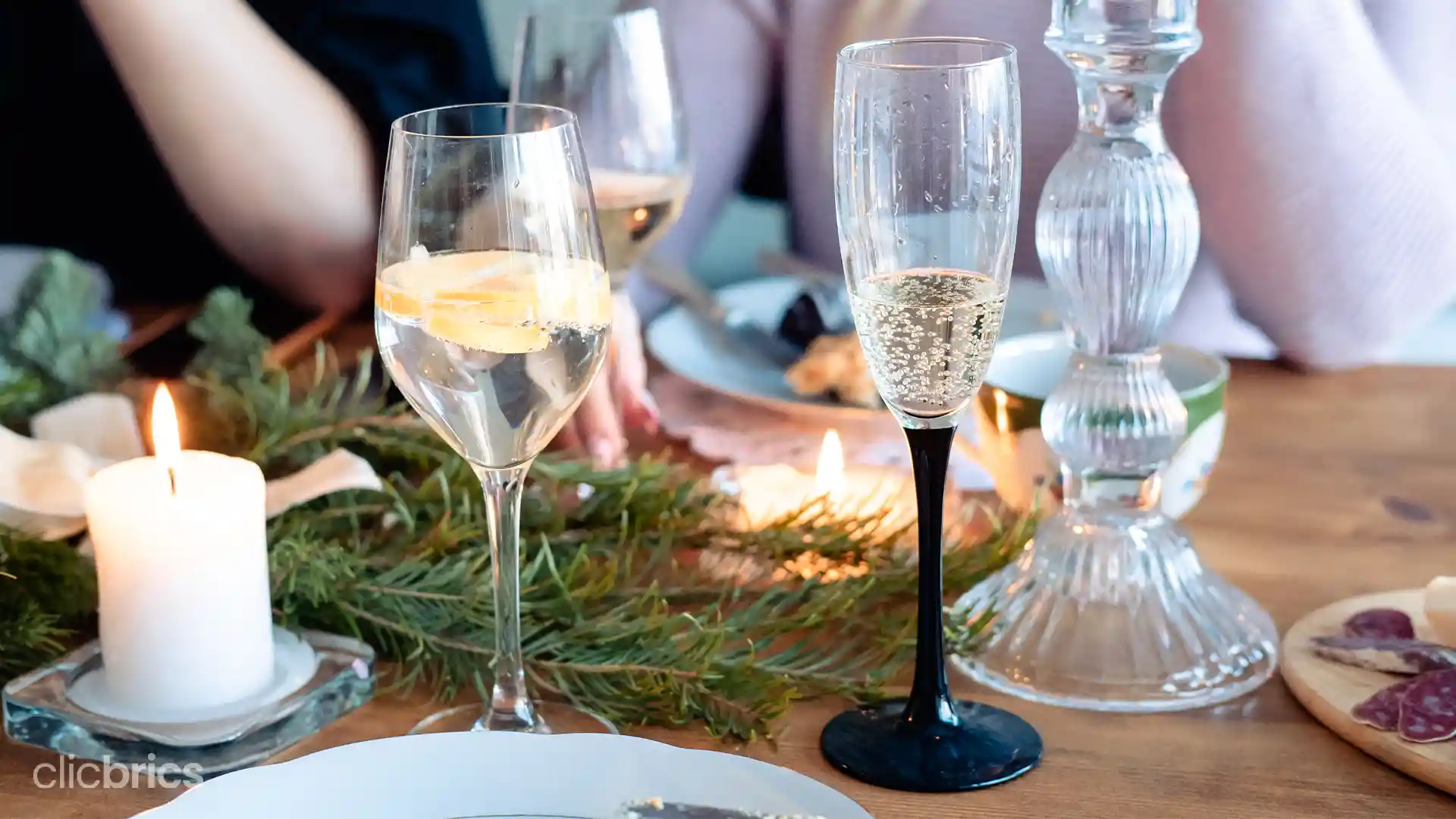 The most aesthetically pleasing option out of the wedding anniversary decoration ideas is to use fancy cocktail glasses. Imagine your teens are helping you with decorations and want to be a part of their parents' anniversary - obviously, you'll allow them. But the day is still about you and your soulmate. To make it special, line up the glasses in a pretty manner that leaves your spouse in awe. 
Prepare a pillar of cocktail glasses, place it on the center table, and cover it with a surreal white sheet. An anniversary decoration idea like this makes it picture-perfect and something you and your partner would adore! 
4. The Right Wedding Anniversary Cake Design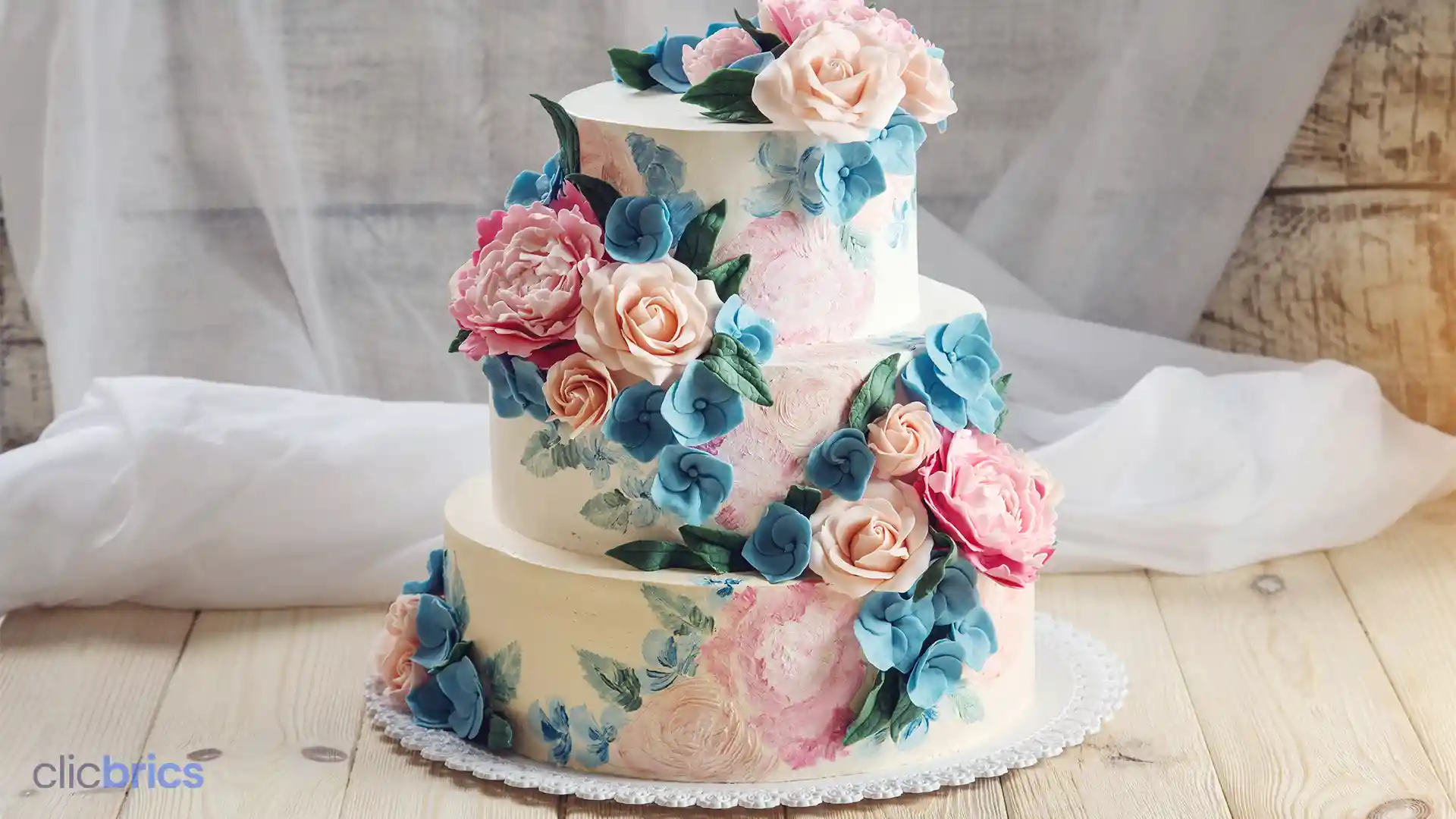 Some anniversary decoration ideas never go out of style. Cake in itself is a celebration your partner would least expect from you. So for a sophisticated anniversary celebration, create or manage the right-sized and well-designed cake. It will be a pretty addition that you just cannot think of skipping. 
Keep Reading: Wedding Decoration Ideas At Home Breaking The Internet!
5. Colorful Foil Balloons For Anniversary Decorations At Home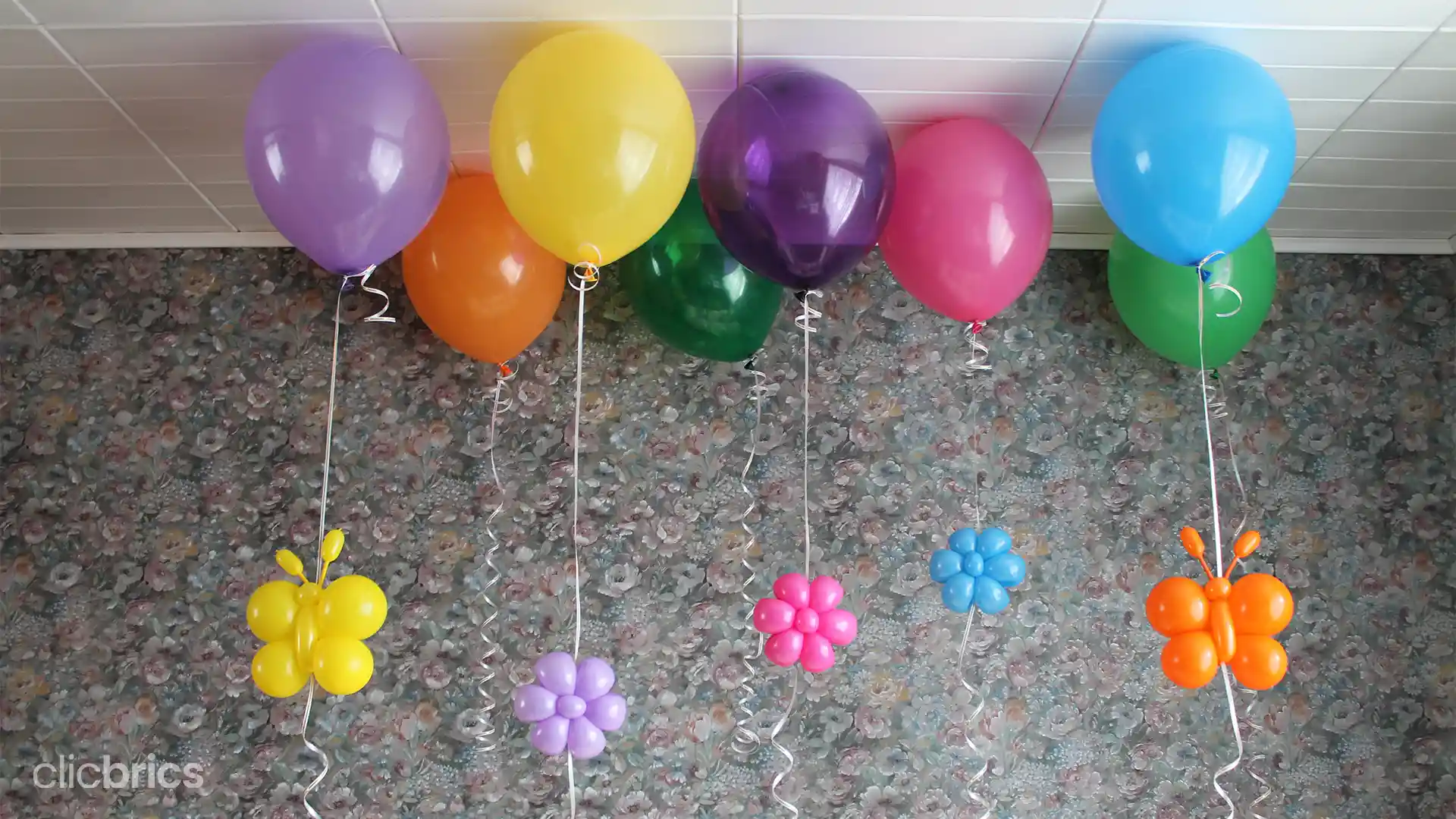 The classic way to incorporate anniversary decoration ideas into real life is to keep it minimalistic, and what better way than with balloons? The magic of balloons is that they make everything better, and not only do they provide creative freedom, but you can make an arch from balloons and put them in various patterns. 
Balloons have the magical ability to make everything better. Not only do they provide creative freedom, but you can also make an arch out of them and arrange them in various patterns around the room to create a romantic atmosphere. 
6. The Picture Bunting Happy Anniversary Decor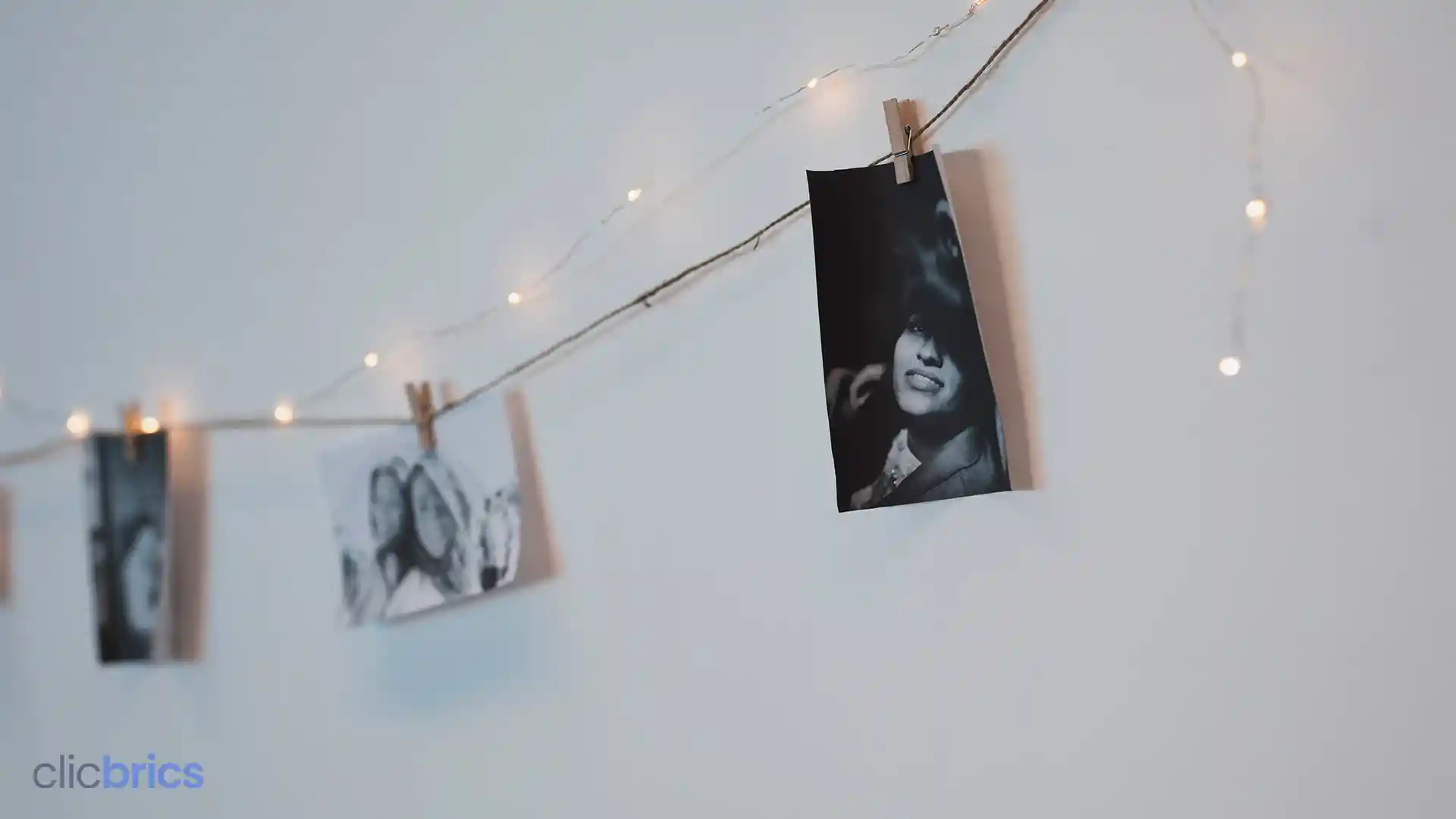 Wish to go down memory lane with your partner? Well, why not have a picture bunting across the wall if that's the case? It is one of the best homemade anniversary decoration ideas to do. 
All you have to do is create a string of your best memories in the form of bunting. Then, if it's difficult to find those moments, you can dig deep into your albums and instagram to compile a wonderful saga of love and togetherness. 
Print out these pictures and hang them over the string of fairy lights. 
Another Interesting Read: DIY Home Decor Ideas For An Instant Makeover 
7. Customized Table Napkins For Anniversary Decoration At Home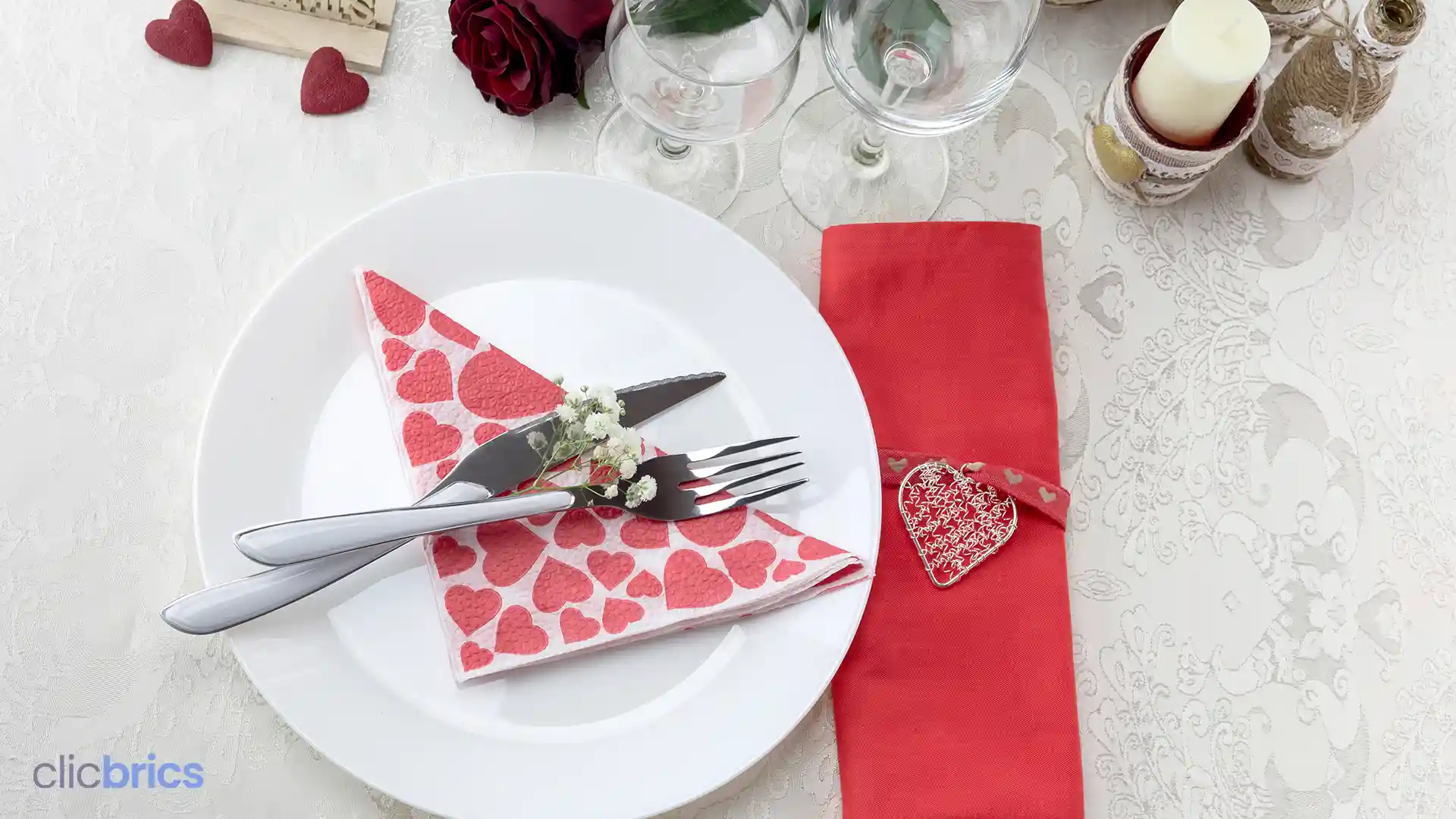 You will find this one the easiest out of so many anniversary decoration ideas. Customized table napkins are one of the latest trends going quite viral. It is an unquestionably unique way to express your love. Include some short write-ups about your better half on the napkin. The content can either be funny or downright romantic. 
Or if you're short on words, you can search for "romantic anniversary wishes" or "anniversary quotes" on the internet that you can relate to. 
8. A Romantic Photobooth On Anniversary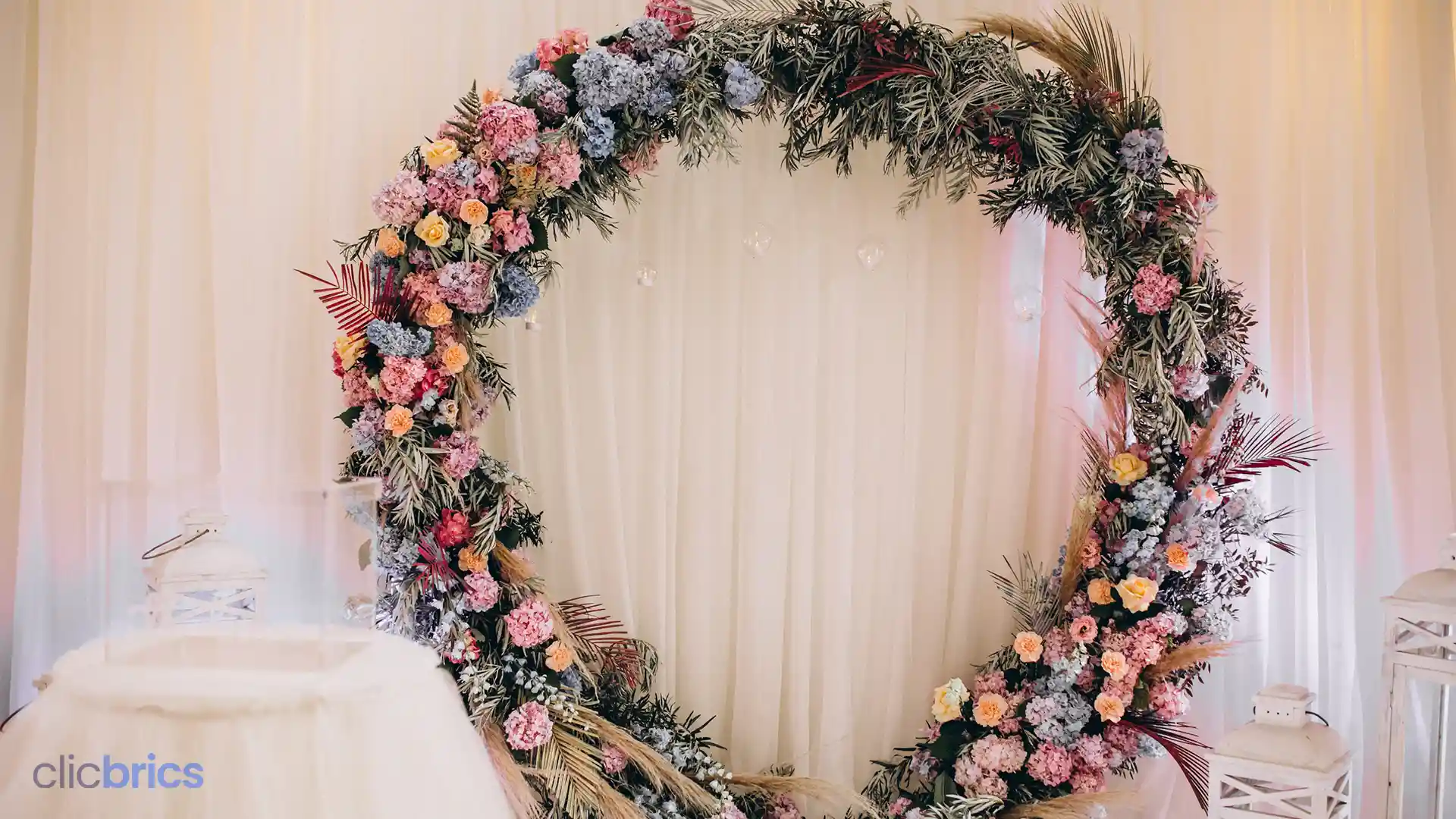 No matter the event, we always take pictures of ourselves and our loved ones. So, why not do the same for your anniversary decoration at home? 
Creating a photo booth for wedding anniversaries is quite simple. It can consist of a flower wall in one corner where you and your spouse can click splendid pictures. Or you can set up a lightweight frame that your kids can hold onto to pose behind. 
9. Traditional Anniversary Decoration At Home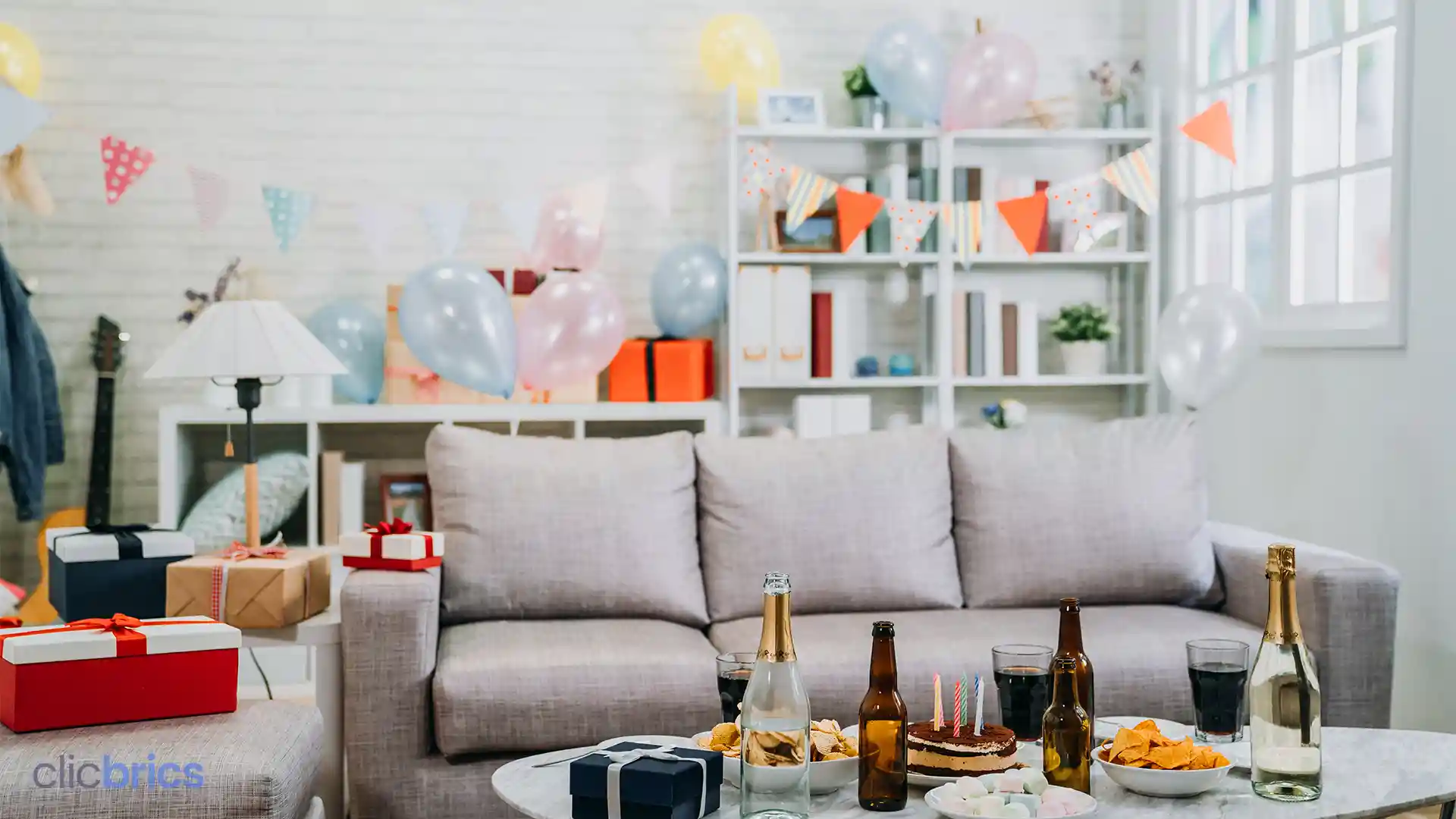 One of the best anniversary decoration ideas is to get the decorations made out of paper if it's silver or gold. You can even purchase anniversary presents online and add them to your cart, covering them with paper to keep the home environment in mind. If it's your first wedding anniversary, you can create banners and hang them on your bedroom wall to cherish the lovely moments you've spent together. 
10. Pour Some Vintage Wine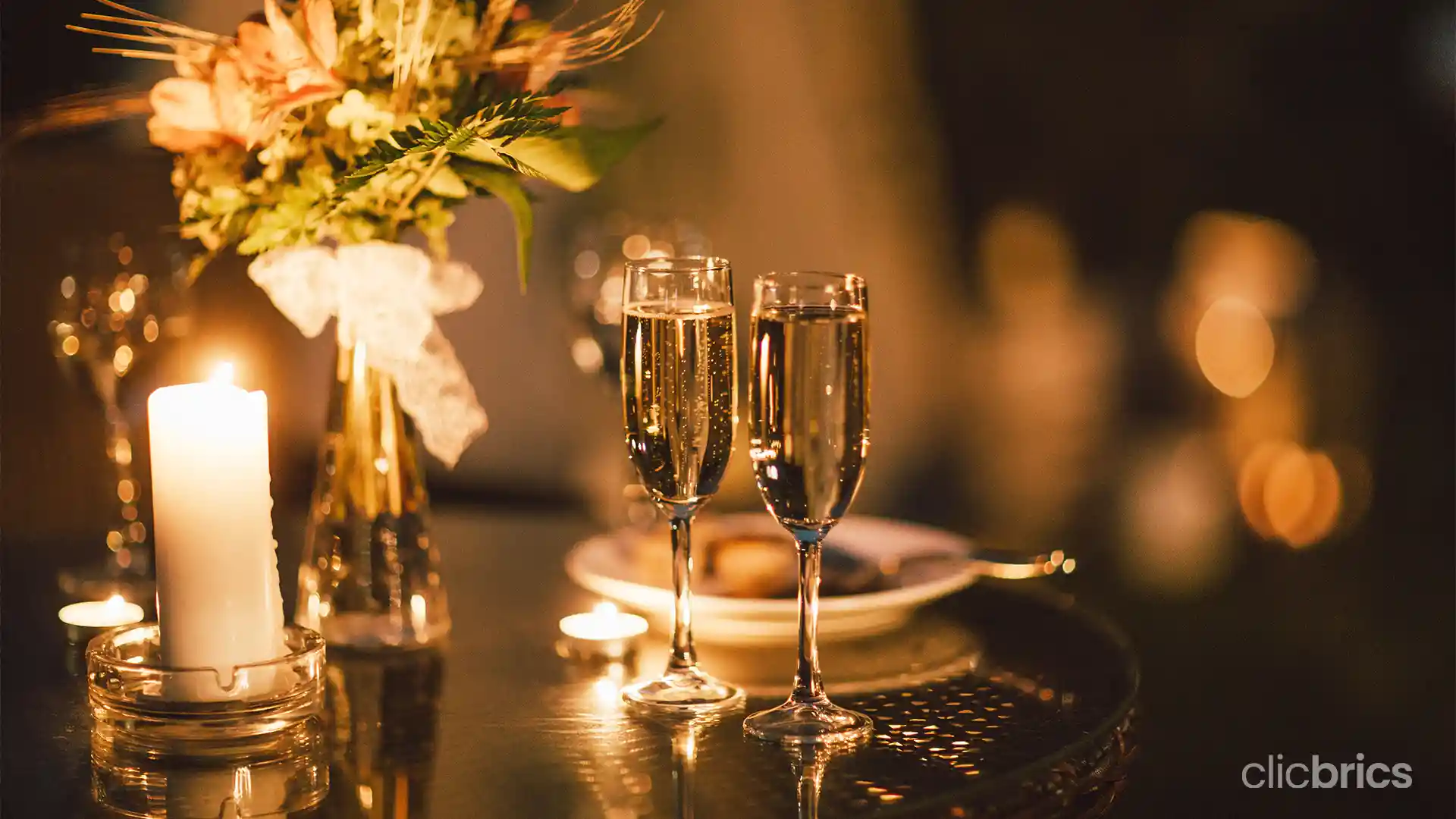 While this might not be a part of our anniversary decoration ideas, it is part of the celebration if you and your partner are fond of drinking. For example, you can set up a vintage bottle of wine on your dining table with some flowers. 
While wine might not have anything to do with anniversary decoration ideas, most decorations look better with a few glasses of classic wines. 
So, above are some anniversary decoration ideas that you can easily implement at home, but remember to keep it intimate. The day deserves to be cherished and loved. Getting successful at doing anniversary decorations at home will take you from zero to full-on hero.