Table of Contents
Aluminium is the only fenestration material that is sturdy, sleek and versatile. It has been a favoured metal for construction for many decades. Due to its high durability and malleability, it is widely used in the fenestration segment as well. Due to its high usability, today we bring to you a list of best aluminium door design ideas.
Advantages of Using Aluminium in Making Doors
Aluminium is the preferred metal for door design due to its special properties including corrosion resistance and being lightweight. It is used widely in both residential and commercial spaces for door designs. The special characteristic of an aluminium door design is that it is able to withstand external factors such as heat, moisture, and corrosive wear and tear, thus making it long-lasting. 
Below advantages make an aluminium door design the ideal one for your home:
High Corrosion Resistance
Odourless and Impermeable
Excellent Electrical and Thermal Conductivity
Also Read: Double Door Designs Curated For An Excellent Impression
Factors Affecting the Choice of Best Aluminium Door Design for Home
When deciding on the door design, one should look at the below pointers before installing the aluminium door at their homes
The room where the aluminium door is to be installed
Position of the door – outside or inside
Visibility across the door
​
Tips for Choosing Aluminium Door Design:
The below tips can help in deciding an aluminium door design idea for the home:
Don't compromise on the door quality. Check if the door design idea is suitable for the home and compliments it well. Check for factors like hardness, corrosion resistance level and grade of the material.
Check for hollow space and dent marks on the aluminium door to ensure that a high-quality door is being purchased.
Properly measure the installation space to ensure a perfect fit and that the length is ideal for all occupants in the home.
Since small mistakes can easily damage the door, take help of professionals to ensure proper installation.
Since a modern aluminium door design comes in various patterns and colours, ensure checking of few design ideas prior to installing the aluminium door design in the home.
Aluminium Door Designs Idea for Your Home
If you are looking for durable door options for your newly constructed house, or for the renovation of the house's old doors, you can opt for high-quality aluminium doors. From modern aluminium bathroom door designs to aluminium doors for living rooms and balconies, below are some aluminium door designs for you to explore:
1. Aluminium Slide and Fold Doors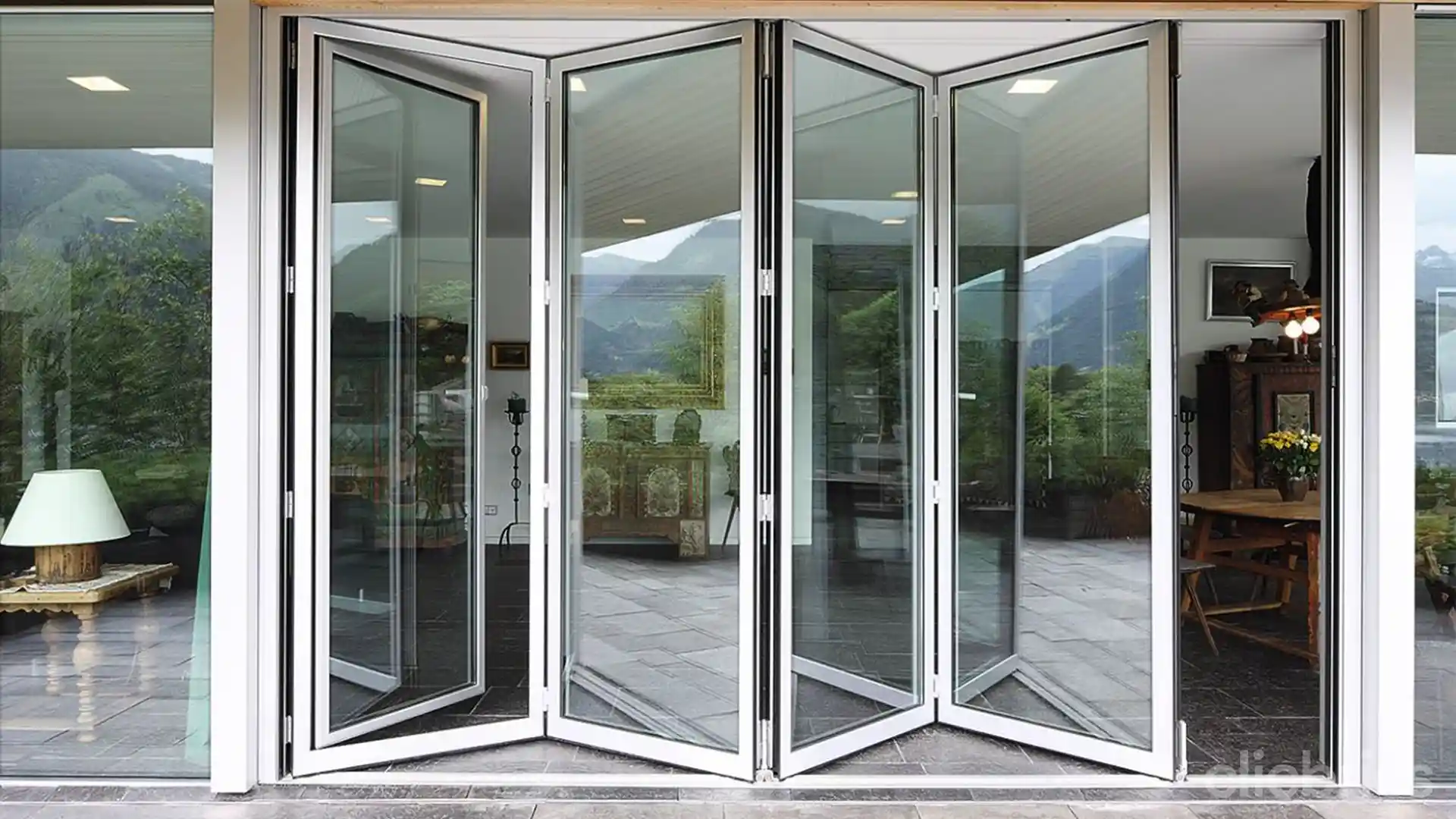 If your house has any spaces that give panoramic views of the outside, do not hide them with brick walls. Instead, choose aluminium slide-and-fold doors for large spaces in your home. These doors work on two sashes that can be opened both inwards and outwards. Furthermore, they are made of multiple frames containing fixed or movable structures. Despite being large and sleek, an aluminium sliding door design requires little maintenance, especially when they are fitted with high-quality toughened glass. Such doors also offer maximum security by incorporating a multi-point lock and give an acoustically pleasing interior by blocking up to 42 decibels (DB) of noise.
Also Read: 10 Single Door Designs For Your Home
2. Aluminium French Doors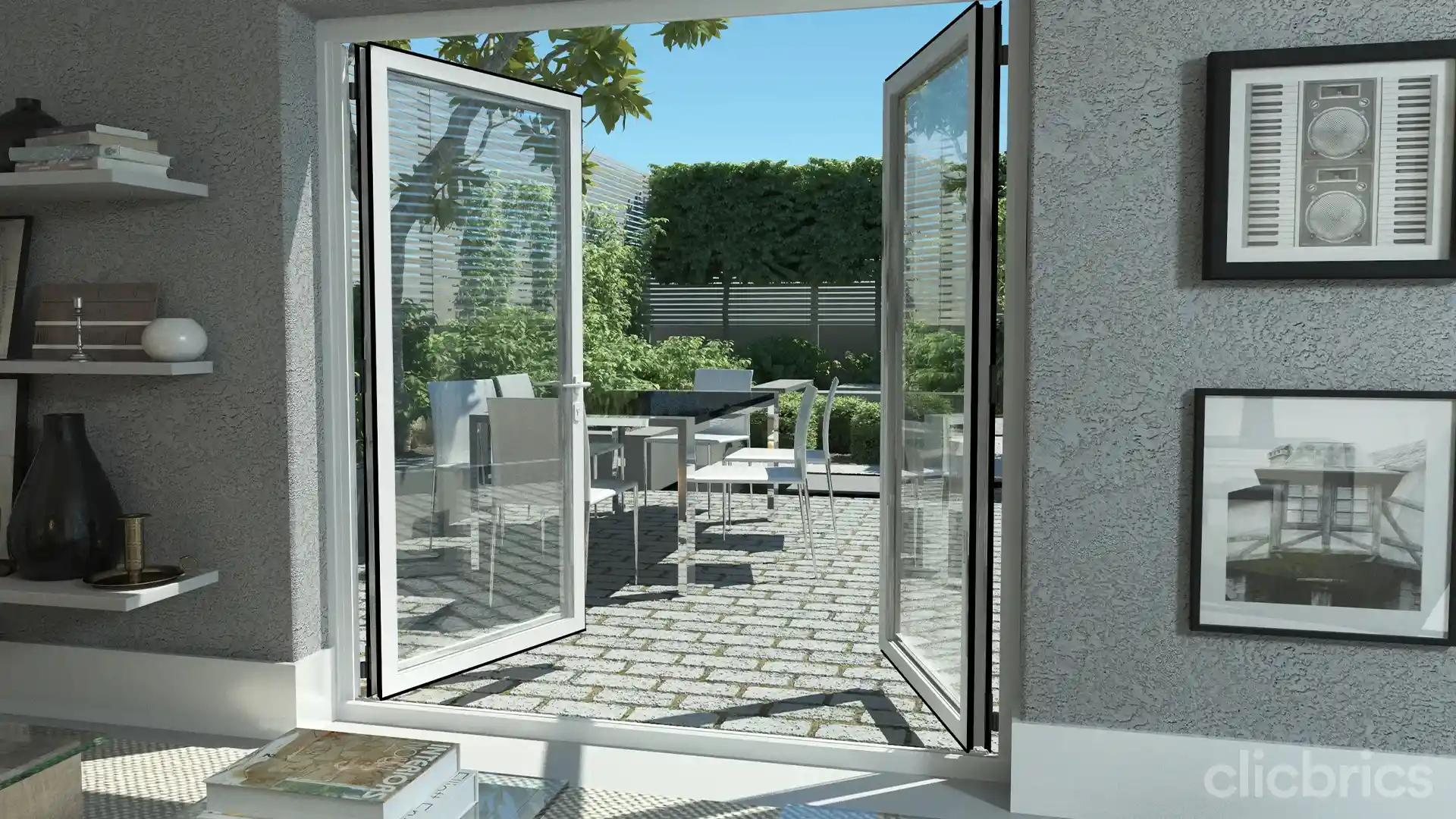 Aluminium French doors are an excellent choice for most spaces that open up exteriorly and give a vintage look to the home décor. They provide a colonial feel and fit in well with both minimalists as well as extravagant homes. French doors come in a wide range of designs and can be tailored by choosing different frame sheens, glass types etc. They offer maximum security when installed with multi-pronged locking systems and have only one opening handle from the inside.
3. Aluminium Casement Doors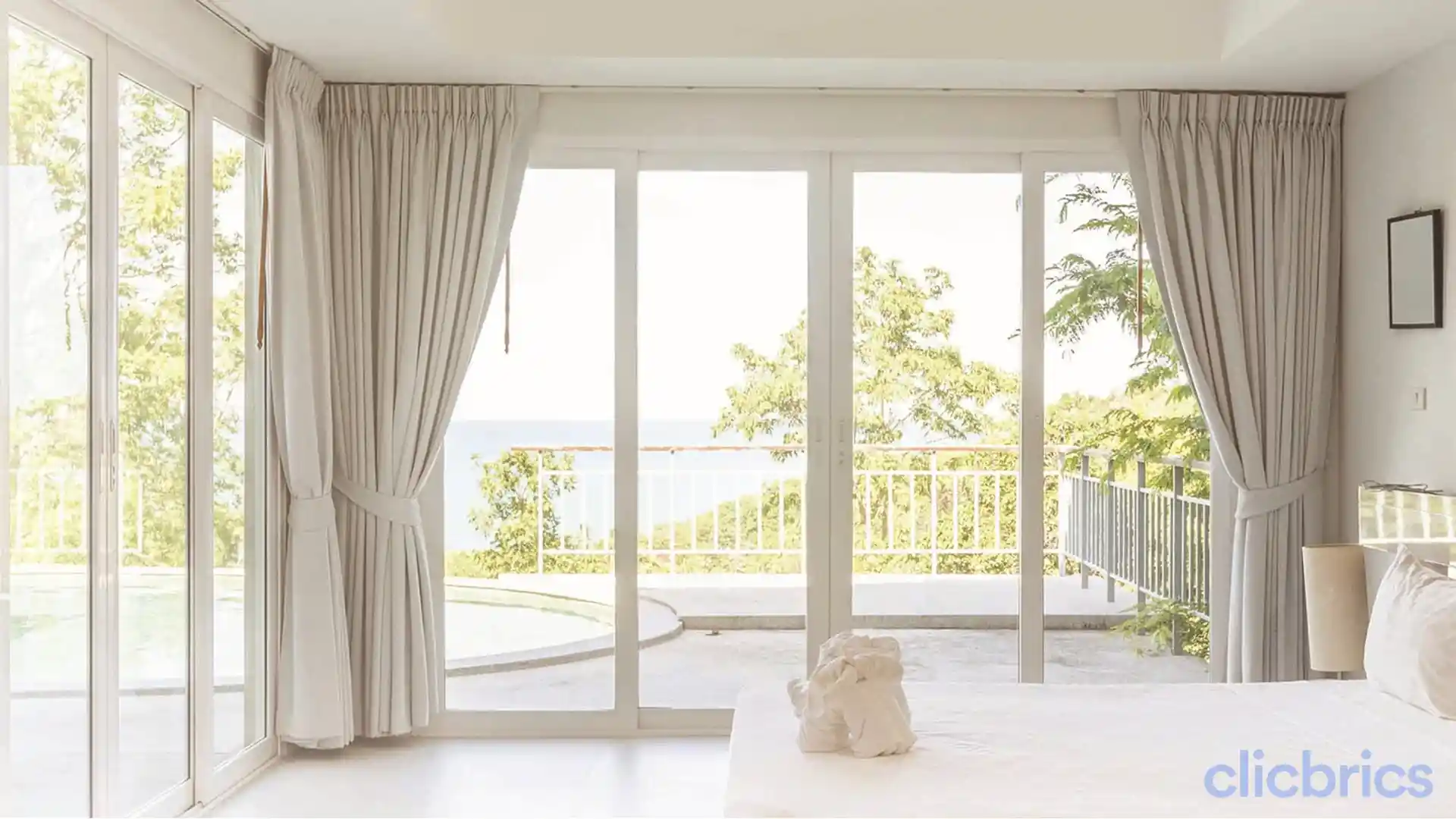 Aluminium casement doors are the most common type of door used in both commercial and residential segments. They are an excellent modern aluminium bathroom door design option for those looking to maintain a minimalist feel. The aluminium casement doors are hinged on one side and can be tailored to open individually either inwards or outwards. 
These doors are perfect not only for bathrooms but for almost any other room in your house: rooftops, balconies, patios, lawns and swimming pools. Aluminium casement doors are available in various sheens and colours and can be retrofitted with almost any type of glass. One of the best features of these doors is their airtightness, which helps in blocking rainwater seepage, provides excellent insulation, and keeps away pollution and dust from entering the house.
​
4. Aluminium Sliding Doors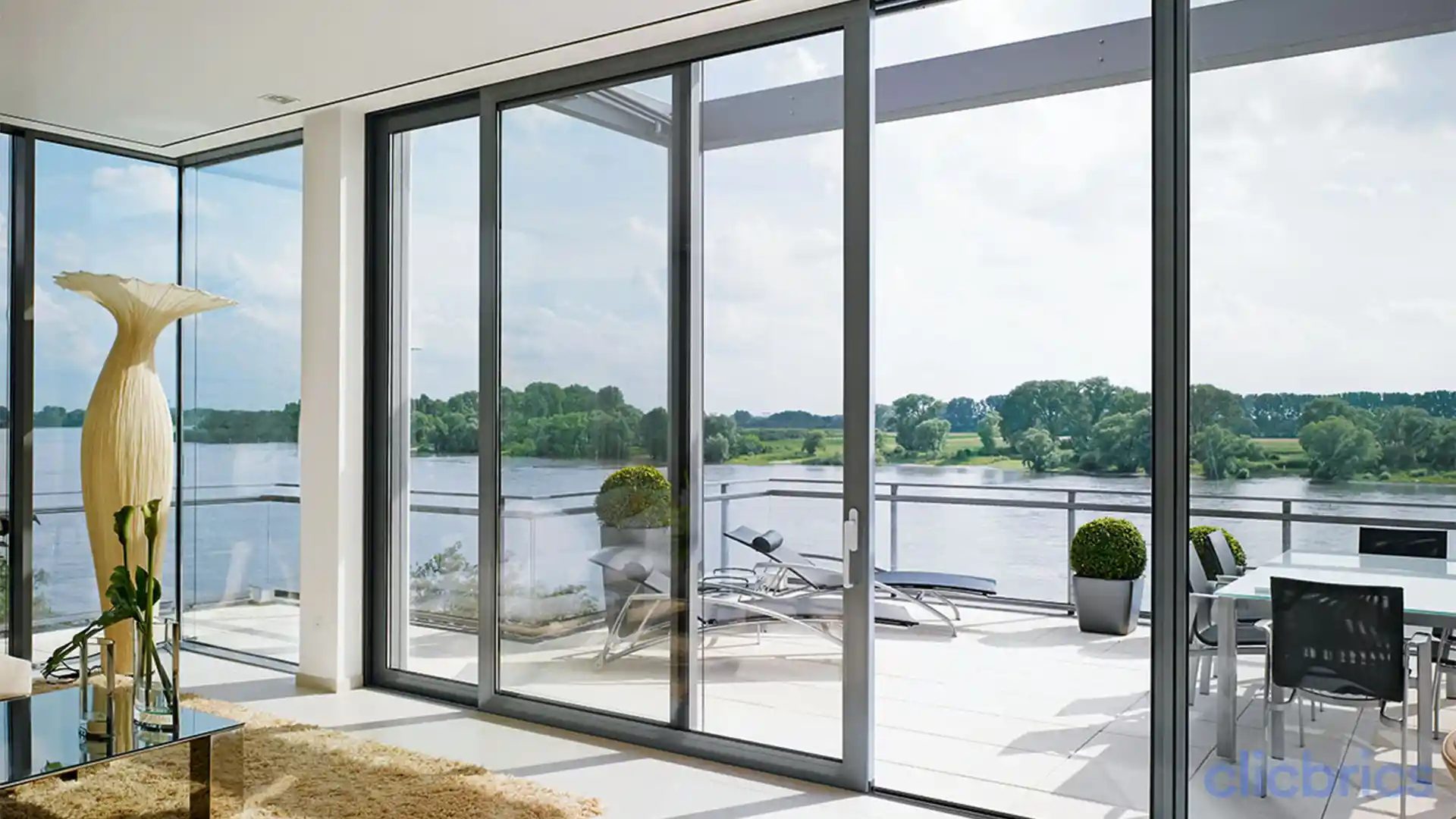 While some rooms or spaces in your home could be large enough to accommodate the above aluminium door types, other spaces in the home would be too small for these doors. You can choose an aluminium sliding door design that fits in well with smaller rooms. It is perfect for spaces such as storage rooms, kitchens and even balconies. Sliding doors move relative to each other in a fixed frame, so they do not take up extra space in the room, thereby making the room appear visually bigger. They are airtight, easy to use, environmentally friendly, allow optimal ventilation and do not require extensive maintenance. 
Sliding doors keep the home insulated from heat and reduce the noise by up to 20-30 decibels. Aluminium sliding doors are highly versatile and can be installed in many different ways to optimally fit in your space.
5. Aluminium Lift and Sliding Doors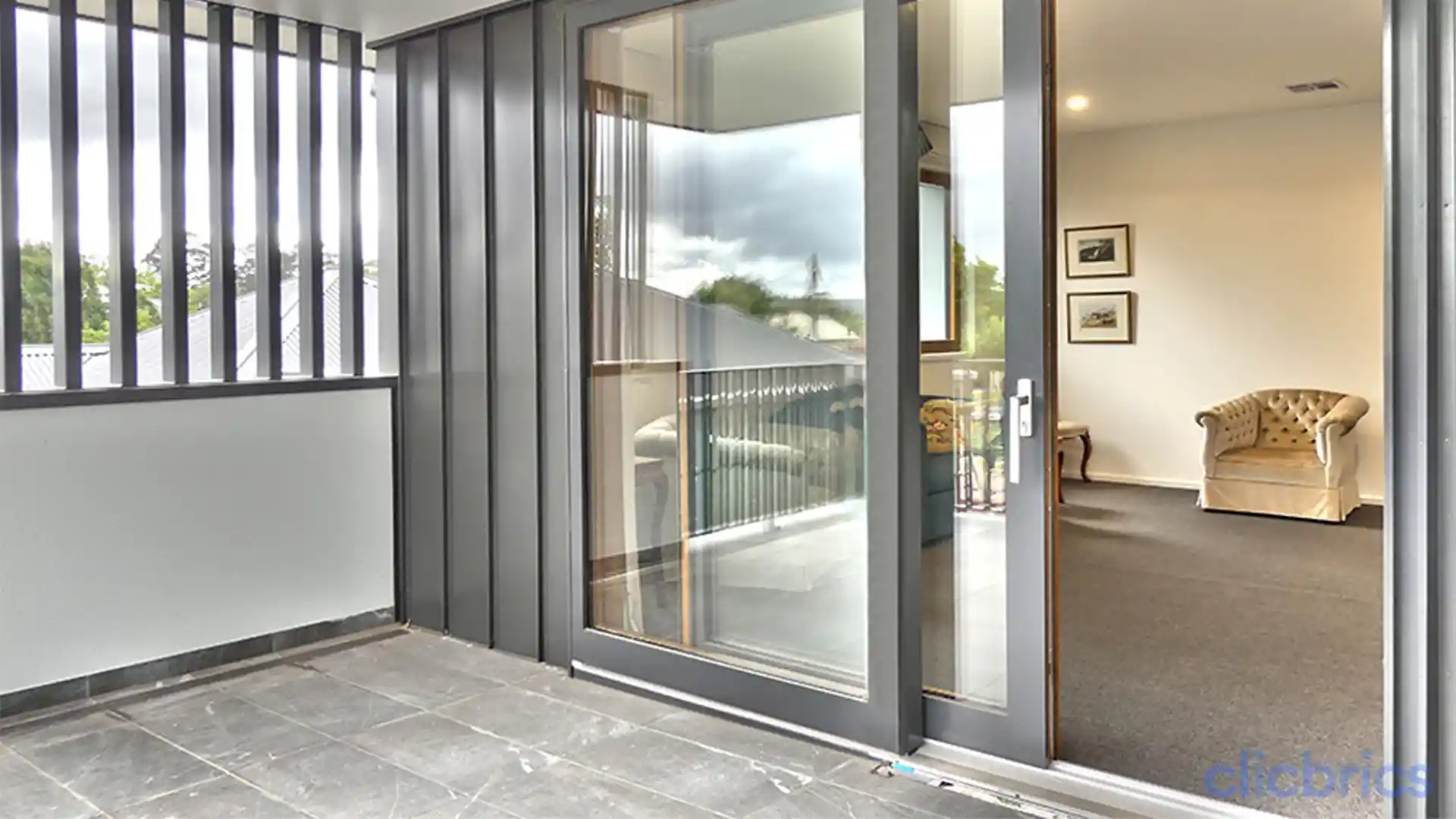 Another type of aluminium door design dedicated to large spaces with scenic outside views are the aluminium lift and sliding doors. These doors consist of very large panels that slide against a frame or an exterior wall or into a wall. While these doors are a bit bulky to install, however, once installed, they give a minimalist feel. These doors have a high load-bearing capacity, are fitted with very sturdy and heavy hardware, have internal joints to facilitate the hardware, and are typically constructed with double compression seals for improved weather resistance. Lift and sliding doors can be opened partially or completely and are an ideal fit for all practical purposes. The strength, durability and heavy-duty nature of aluminium provide unmatched safety and security for homes.
Conclusion
Most likely, one of the above-mentioned aluminium door designs can fit in with your stylistic tastes and requirements. By installing customized aluminium doors in a range of styles, one can ensure the perfect harmony between form and function at their home.