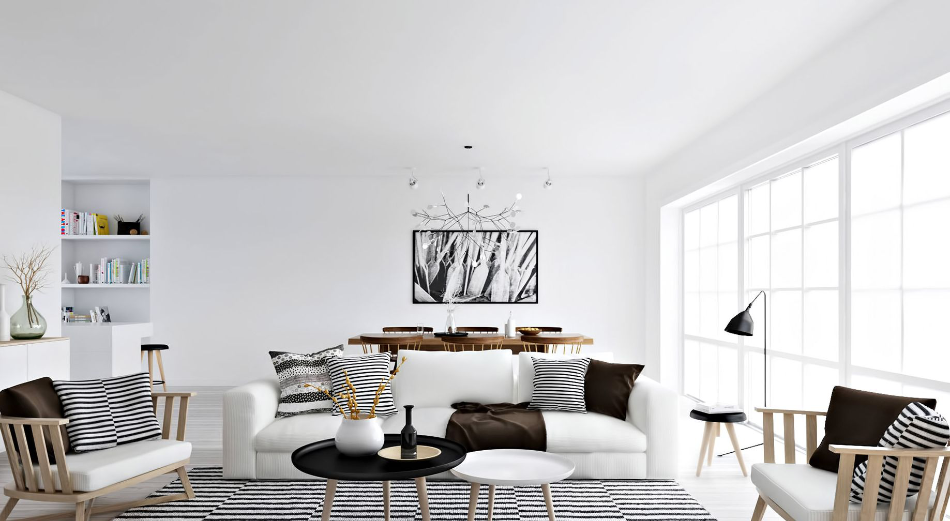 Pin it
5 Tips: How to Bring Scandinavian Interior Design into Your Home
Scandinavian interior design is the perfect balance of minimalism, simplicity, and functionality. It uses a blend of muted colors, textures, and soft hues to make your room more inviting. This decorating style is light, airy and clean which is perfect for a small apartment to keep things uncluttered and airy. Let's know how to create a Scandinavian-style living space:

Pin it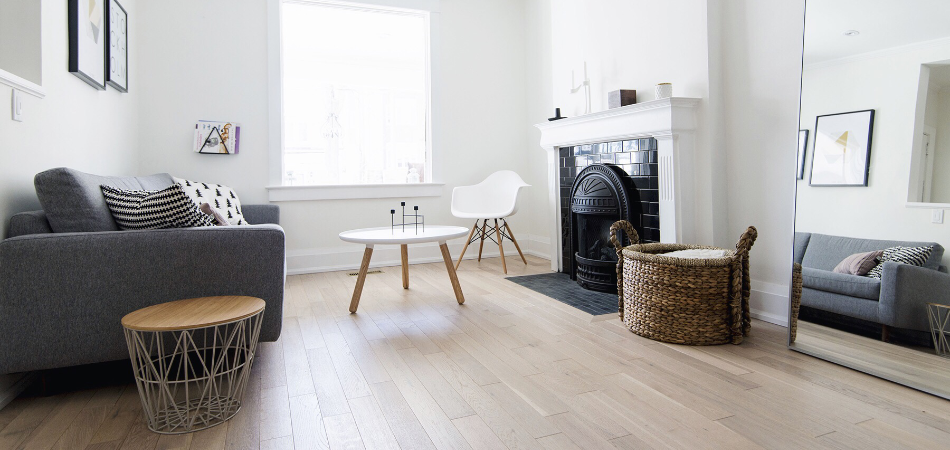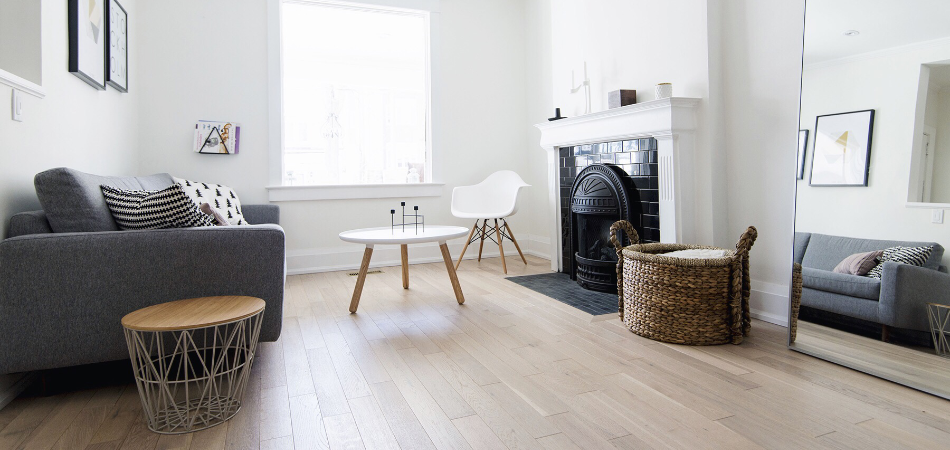 1 of 5
Wooden Flooring
Wooden floors are one of the most important things that need to be included in the Scandinavian theme. Other great options which you can use are stone flags or ceramic tiles - both easy to clean. If you want your floor needs a different color, you can add a vibrant rug. Image Source - happygreylucky.com

Pin it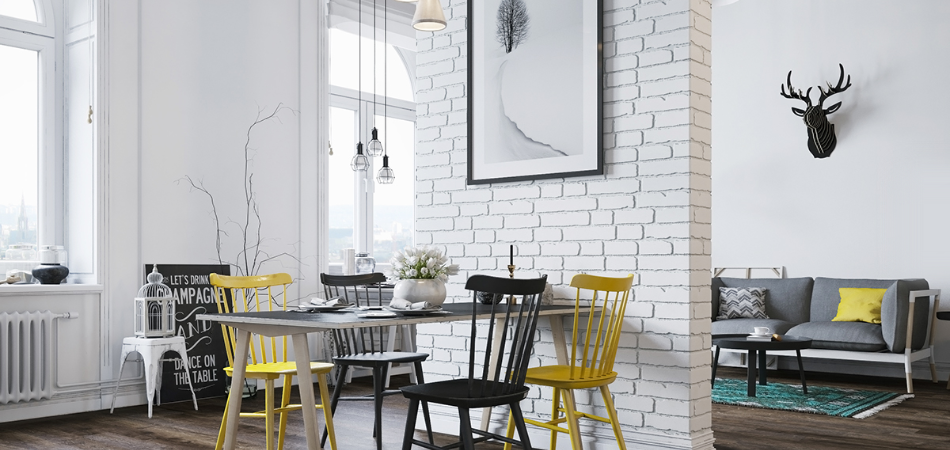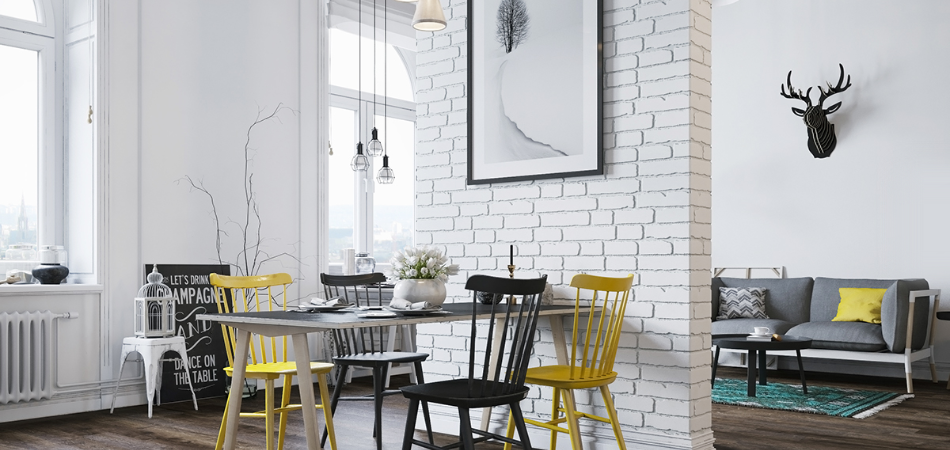 2 of 5
White Walls
Another must-have thing in Scandinavian interior design is a white wall. A white wall will give a minimalist look where you can make a great canvas or some open wall shelving, or a statement wall lamp. Also, white walls brighten up the living space and allow natural light to fill your living space. Image Source -home-designing.com


Pin it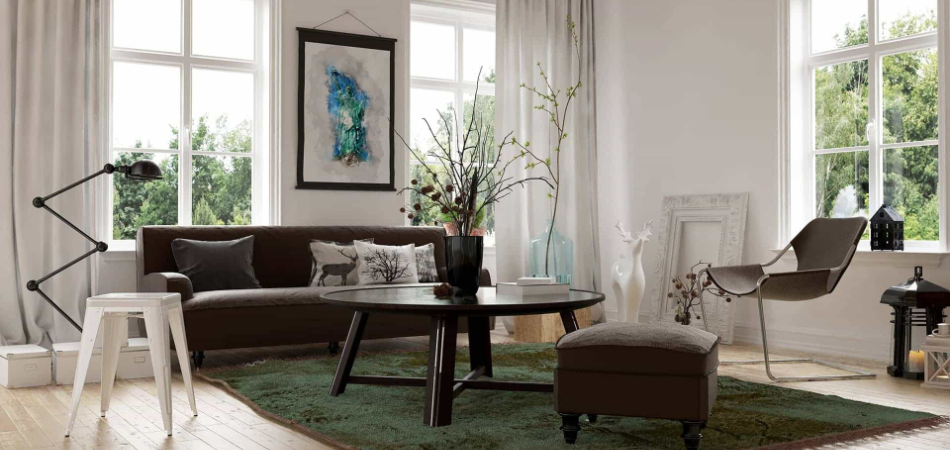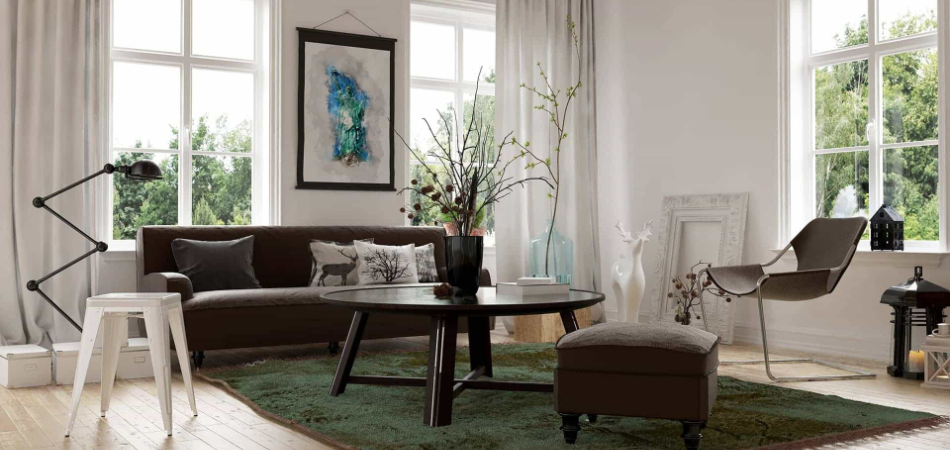 3 of 5
High Contrast Furniture
High contrasts are one of the characteristics of the Scandinavian interior design. If you are incorporating Scandinavian style, and you have an all-white home, brightly-colored furniture is the best to create a dramatic appeal in your living space. Image Source -ecoreadyhouse.com


Pin it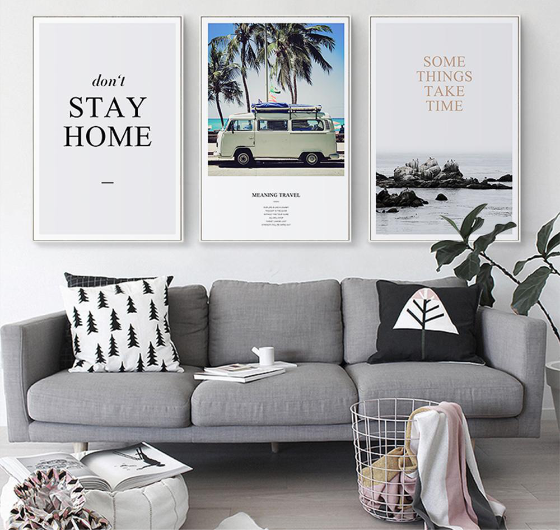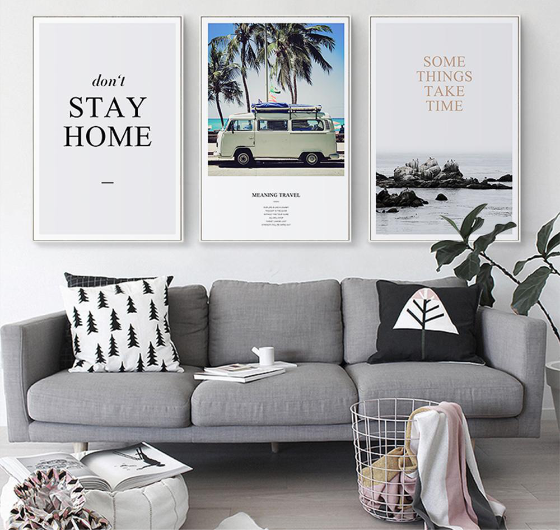 4 of 5
Wall Art
Scandinavian homes are popular to have wall art in a room. The interior of the Scandinavian home cannot be complete without adding some wall art. You can use a large feature colorful canvas or a simple frame with a monochrome image. Image Source -www.dhresource.com

Pin it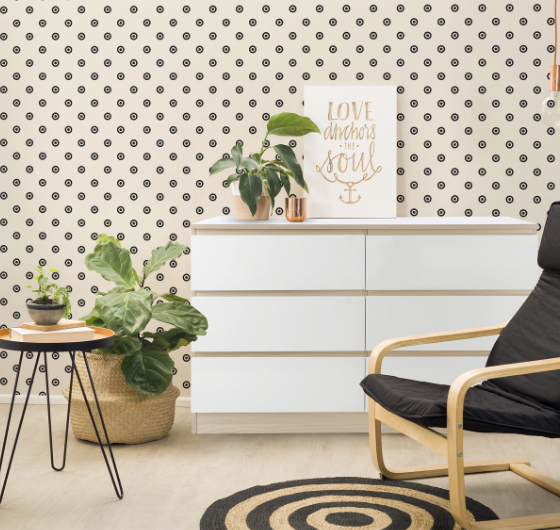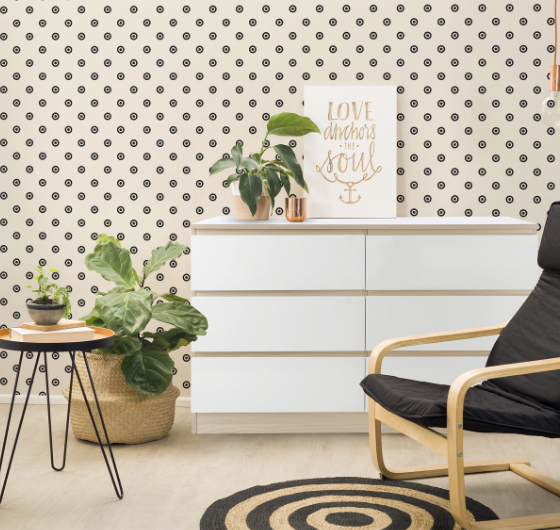 5 of 5
Wallpaper
If you want to give your living area a Scandi appeal without making anything heavy, you can use printed design wallpaper on one wall and can leave the other side plain.