Table Of Contents​
If you think that Valentine's Day decoration at home is overrated, you haven't seen what we brought for you today!
From our elementary schools, we have seen Valentine's day decorations at home ideas that involve tinsel hearts and cupid cardboards. Perhaps that's why some people believe that Valentine's day decorations are for teenagers. 
The good news is, it's not anymore! The power of Valentine's Day home decor is that it can quickly transform your home overnight into something classy, cozy, and sophisticated, which will perfectly blend in with the romantic mood.
Going out with your partner and sitting with hundreds of couples in a restaurant is a buzz killer. And the best way to spend today is to spend time with your loved ones in the comfort of your home. Just a right Valentine's Day decoration at home can set the right mood that will give your partner butterflies in their stomach.
 If you're planning on hosting a soiree on Valentine's Day 2023 that sets a romantic vibe without spending much, then you're surely at the right place! We've brought together some Valentine's Day home decorating ideas that will add romance to the air without the space becoming too clingy.
Join us and take a closer look at the best Valentine decoration ideas for a love-filled home!
Tasteful Valentine's Day Home Decor Ideas
Married or dating, these Valentine's Day home decor ideas will help bring romantic magic right into your home!
Feel free to borrow our romantically created Valentine's Day decoration at home ideas. 
1. Breakfast In Bed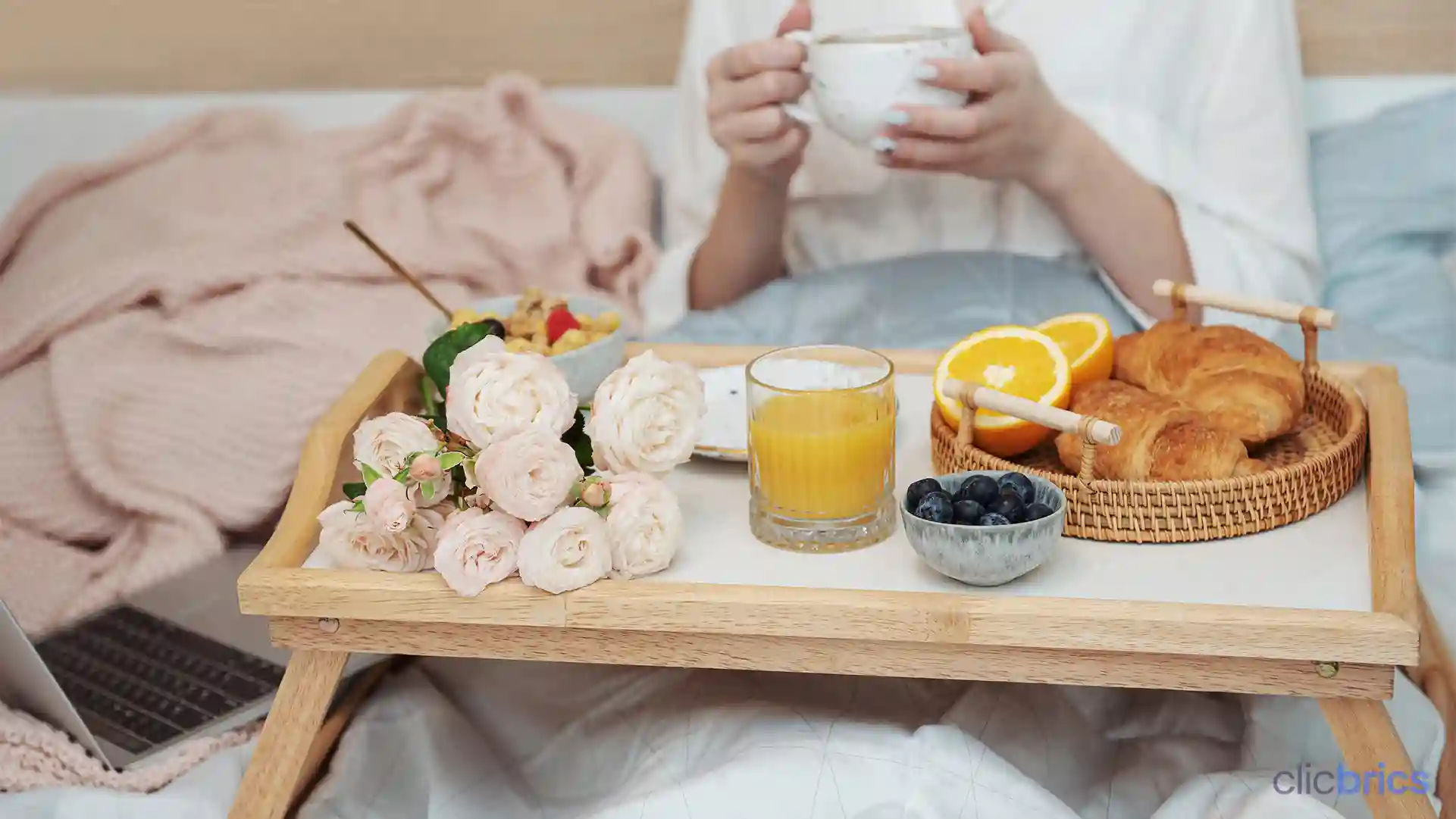 On Valentine's Day, one has to put some effort into making the morning blissful. So, as they say, "food" is a passage to one's heart, wake up early in the morning, make some waffles or pancakes, and pour in some whipped cream and strawberries. Or even better, break some eggs and cook a delicious cheese omelette with toast—and not to forget morning coffee! 
Once your scrumptious breakfast is ready, place it on the tray with some rose petals and a well-written love note. Your partner will love it. 
2. Valentine's Day Sweets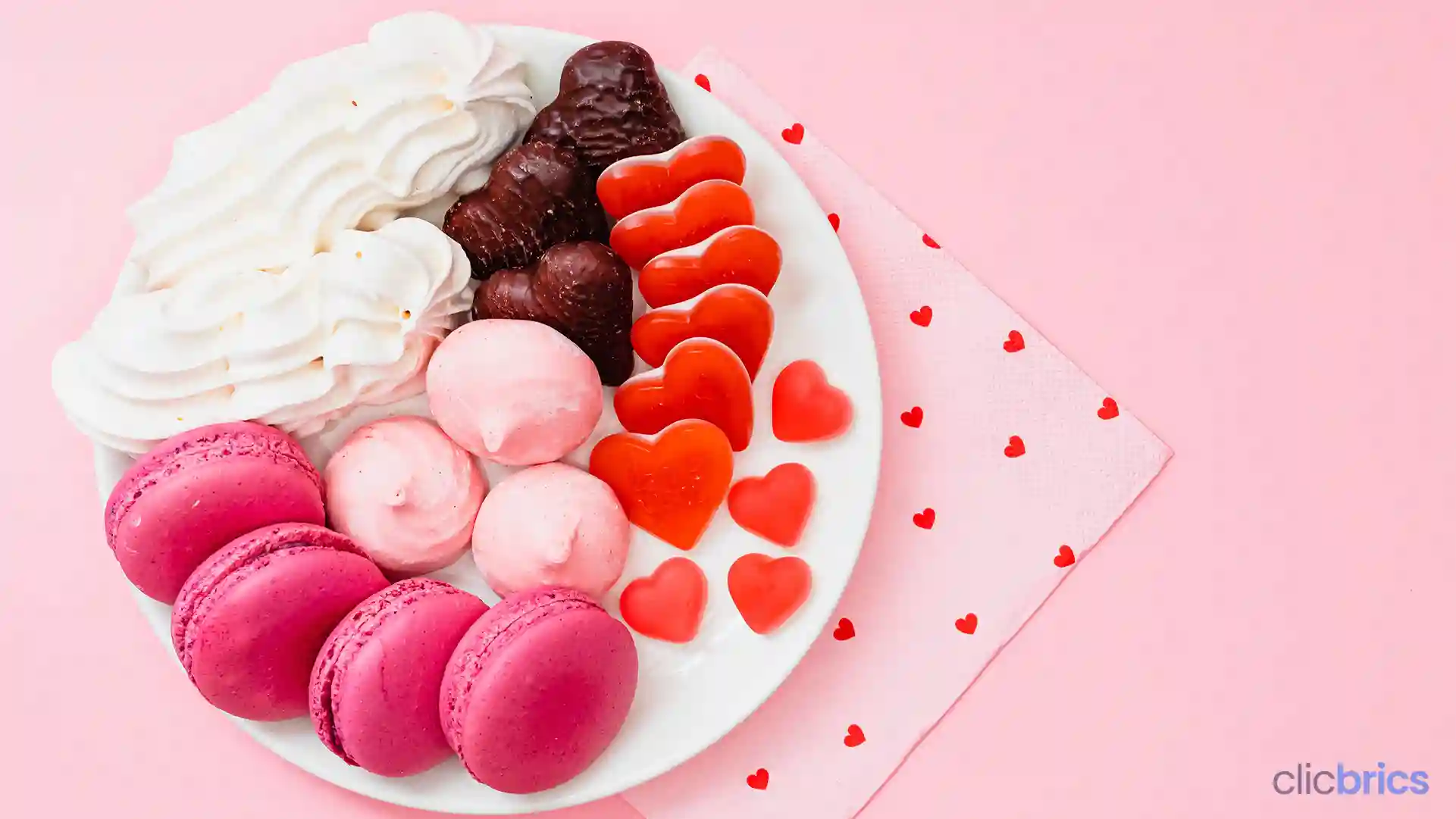 Using seasonal Valentine's Day chocolates and candies is an affordable way to add color to your Valentine decoration at home. Use some excellent candy wrappers or place candies in covered glass containers and place them in your space. 
3. Use Good Printables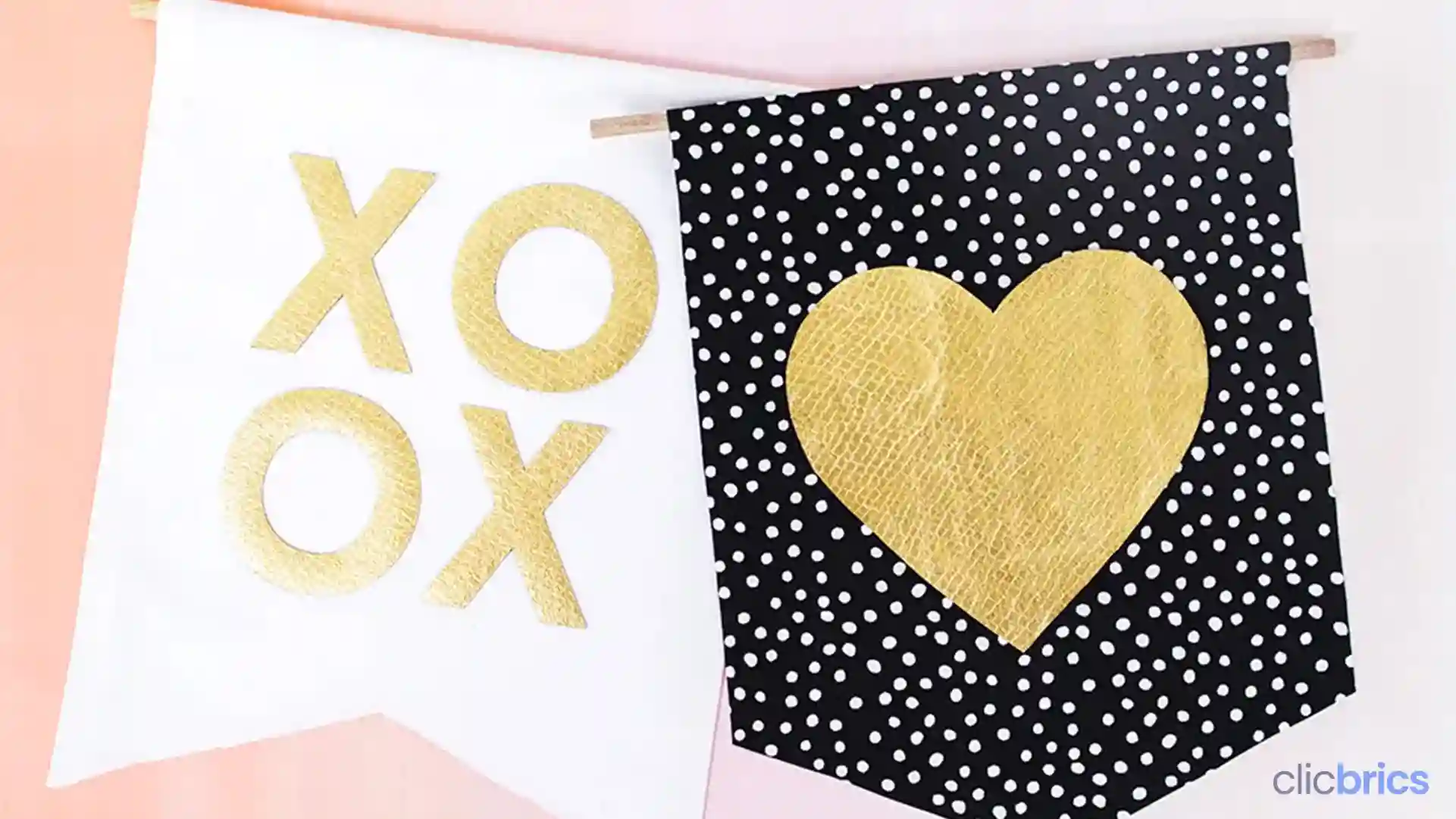 Bring out your creative side when it's officially the romantic season of the year. So come with some eye-catching and heartfelt printables to display. This is, without a shadow of a doubt, the best and most inexpensive way to start the Valentine's Day decorations at home. You can also get small, crisp printables, such as XOXO, and hang them from the ceiling to see how the magic works.  
Don't Miss Reading: 8 Birthday Decoration Ideas That Will Make Your Party- Just WOW!
4. Give a Romantic Wall Decor a Try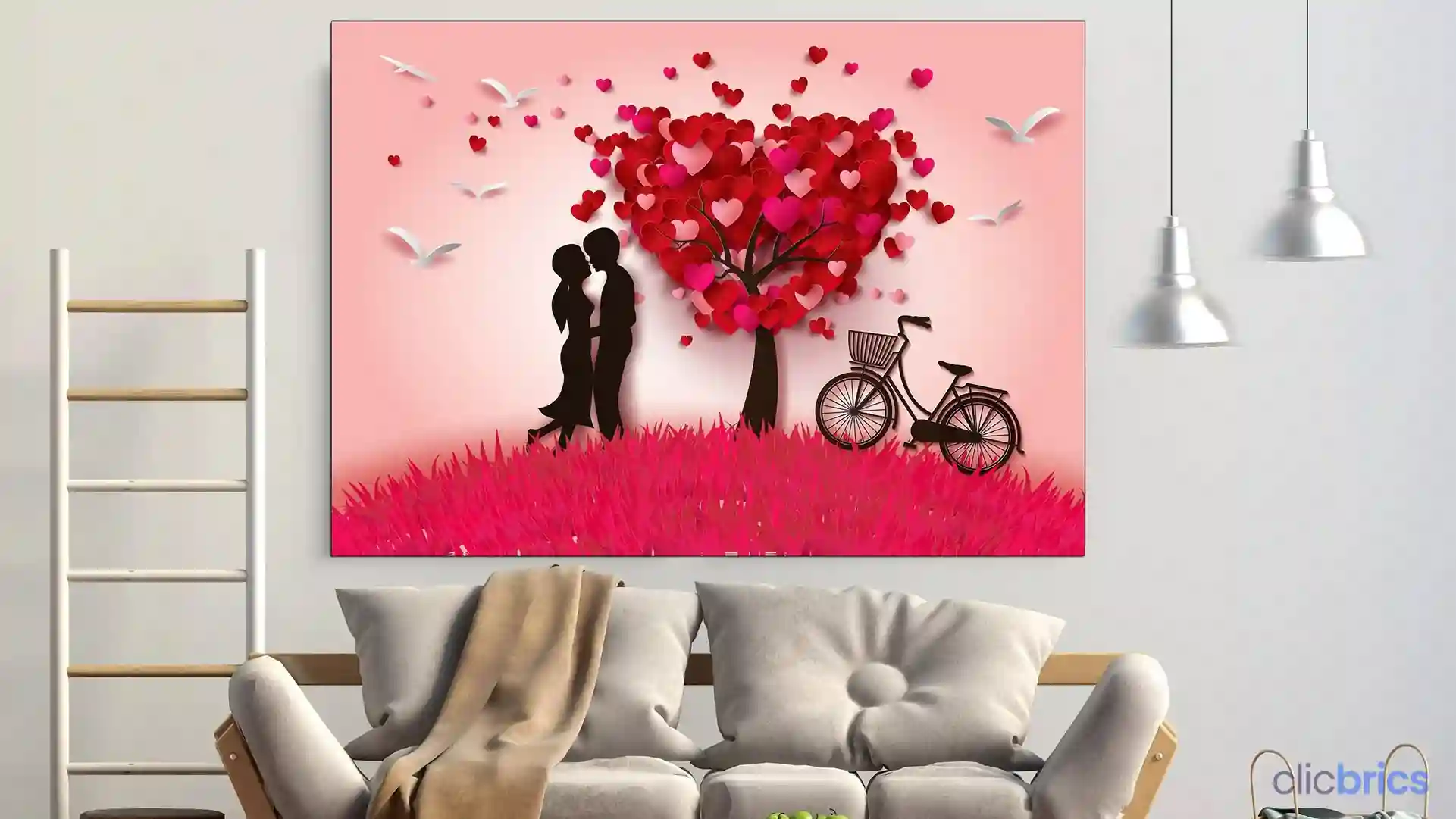 Take your partner down memory lane by creating a gallery wall featuring some of the loveliest moments you've shared. This Valentine's home decor idea is not just for romantic wall art but also nostalgia. 
To take forward this Valentine's day room decoration idea, you can include framed sweetheart initials, an intricate headboard, and patterned wallpaper. This simple Valentine's day decoration at home will help you create a romantic statement. 
5. Install Some Beautiful Lighting 
When your room is bathed in natural light, it retains a magical quality. For a romantic effect in your living room, ensure that you have sufficient natural light coming from outside. Another way to make a room feel dreamy is to cover floor-to-ceiling windows with light, billowing curtains. 
6. Decorate Your Dining Space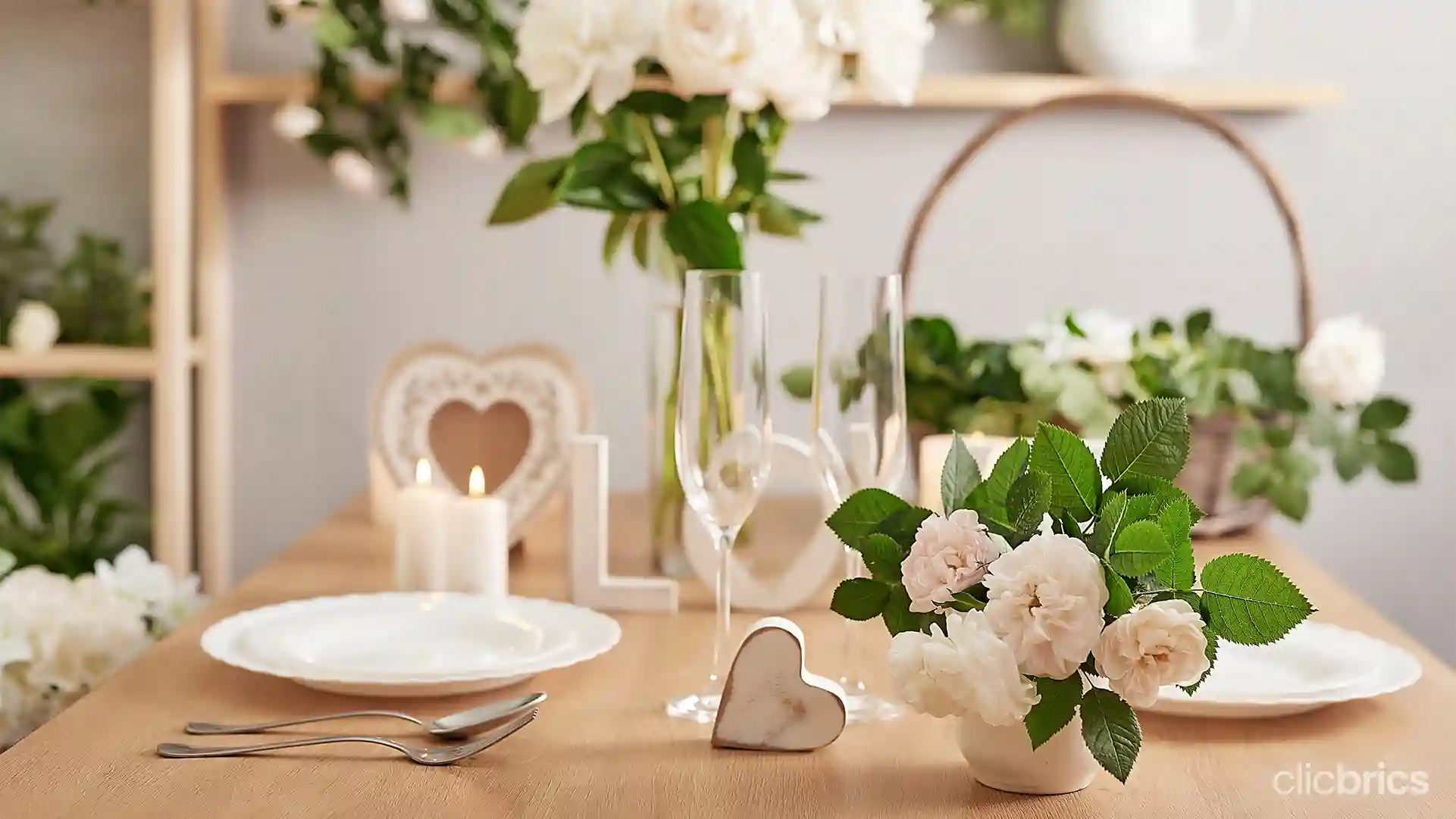 Why waste time by going out to a restaurant when you can enjoy the same experience at home? Enjoy some fine romantic dining in the comfort of your home. Decorate your dining area with some of the below-mentioned ideas: 
Don't Miss Reading: Some Beautiful Dining Room Designs For Your Home
Spark Your Love With Flowers 
Valentine's Day home decor is incomplete without some gorgeous fresh flower arrangements. Not only will it make the space romantic, but the fragrance will give the room heavenly vibes. 
Keep It Simple & Clean
Whatever Valentine day decoration at home you're planning to do, remember to avoid cluttering. Especially when setting the dining table for a romantic occasion, avoid overdoing it. It is because cluttering the space will work as a mood killer and will make your space look overcrowded. A simple, neat, and clean dining area will look classy and will make the area feel fresh and comfortable.
Show Your Fondness for Fondue 
If you're one of those foodies couples who simply want to enjoy fondue and nothing fancy. Well, this one's for you; grab a huge pot of fondue and place it on the dining table with some bread and eat away! 
7. Hang Fabric and Scatter Balloons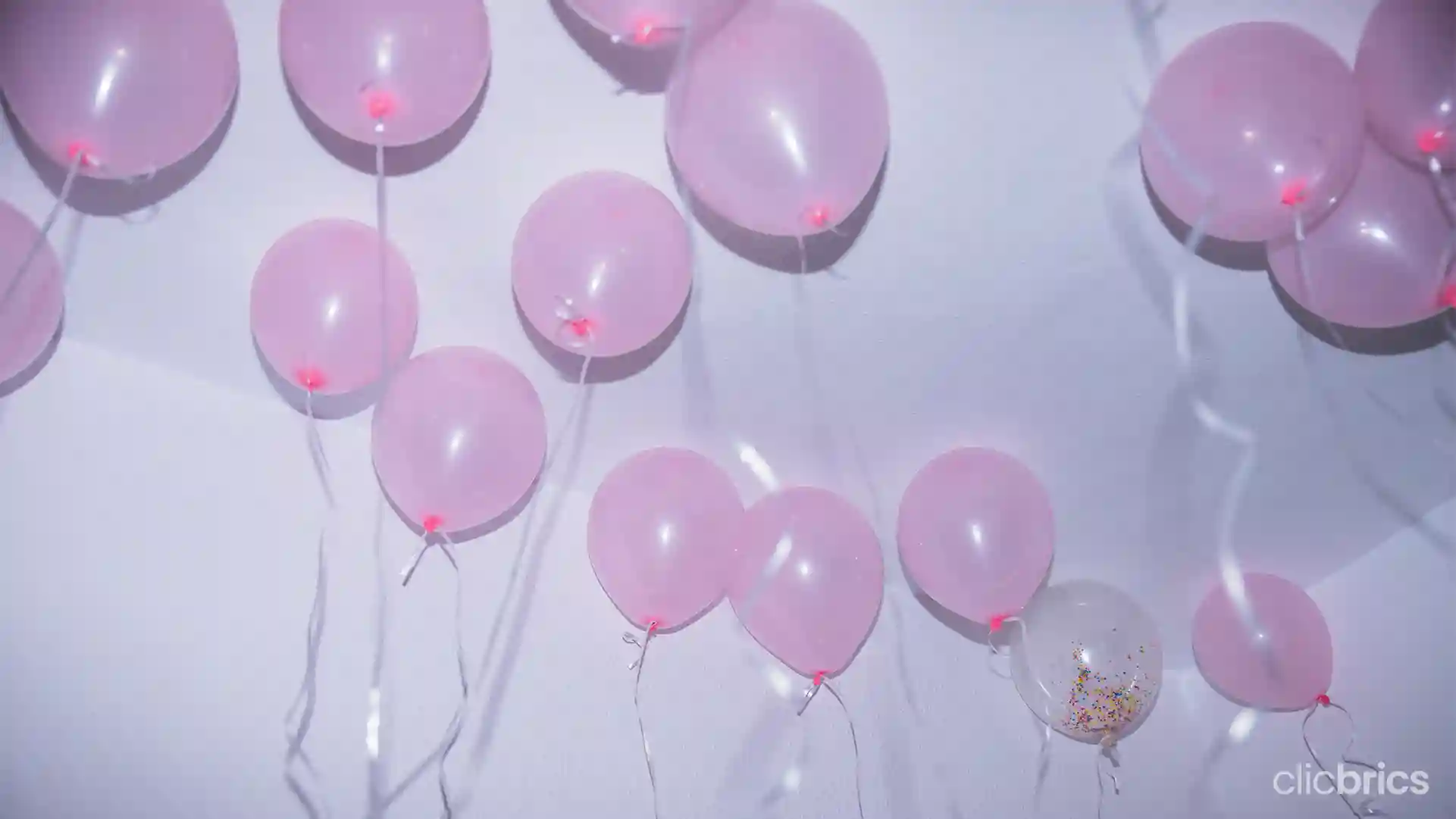 Go to your nearby fabric store and opt for some colors like pink and red, and hang them on your windows and walls. You can easily mix and match colorful balloons to make it complete Valentines worthy. This simple Valentine day decoration at home will elevate the look and will bring a romantic fullness to your space. 
8. Place Beautiful Hangings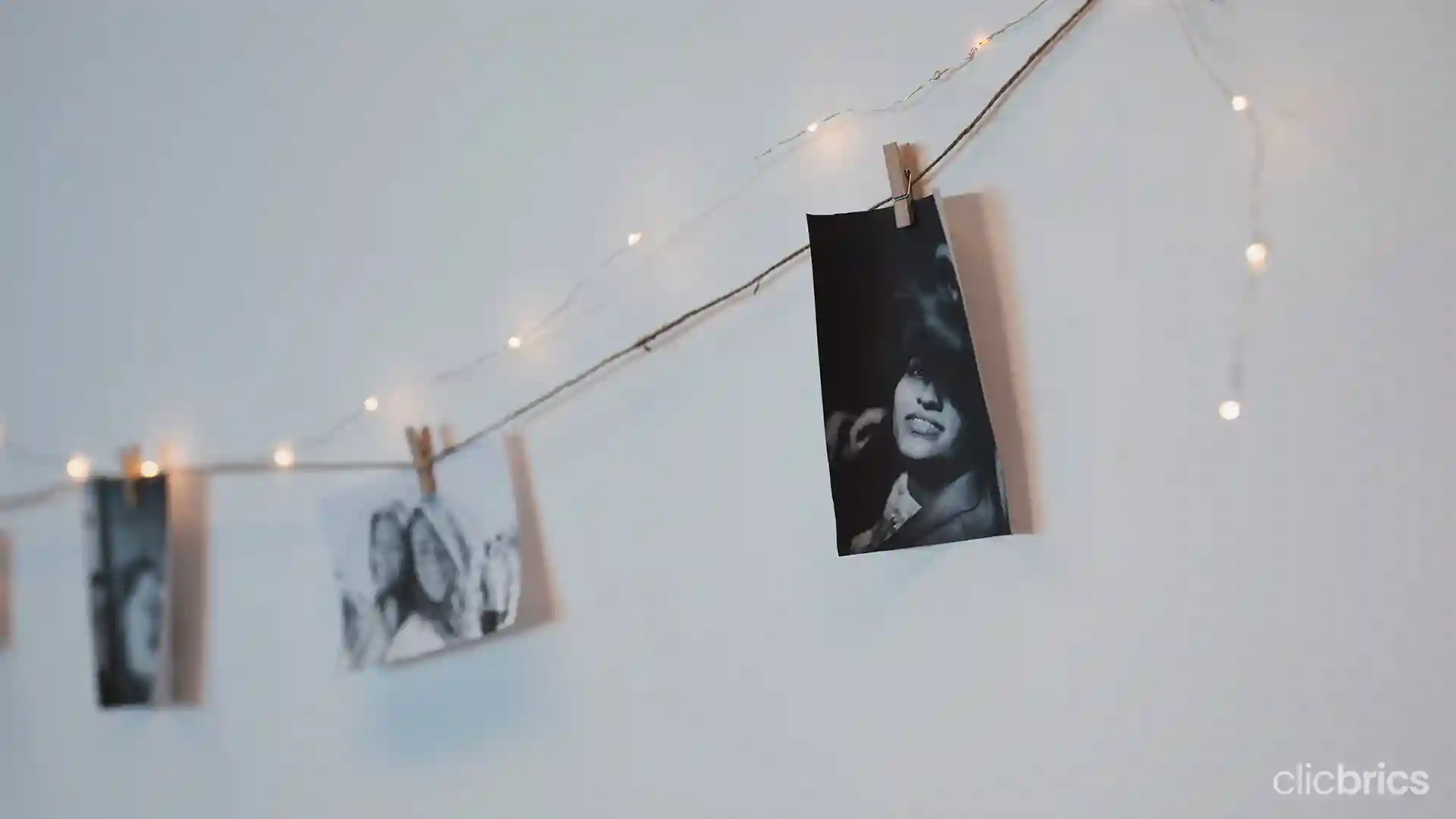 A beautiful way to elevate your space is to add beautiful hangings like dreamcatchers, photographs, flower petals, etc. You can even make a backdrop of these beautiful hangings and click pictures to make this a memory to remember forever. 
Don't Miss Reading: 10 Beautiful Flower Decorations at Home To Add Nature's Touch
9. Charm the Room's Look With a Chandelier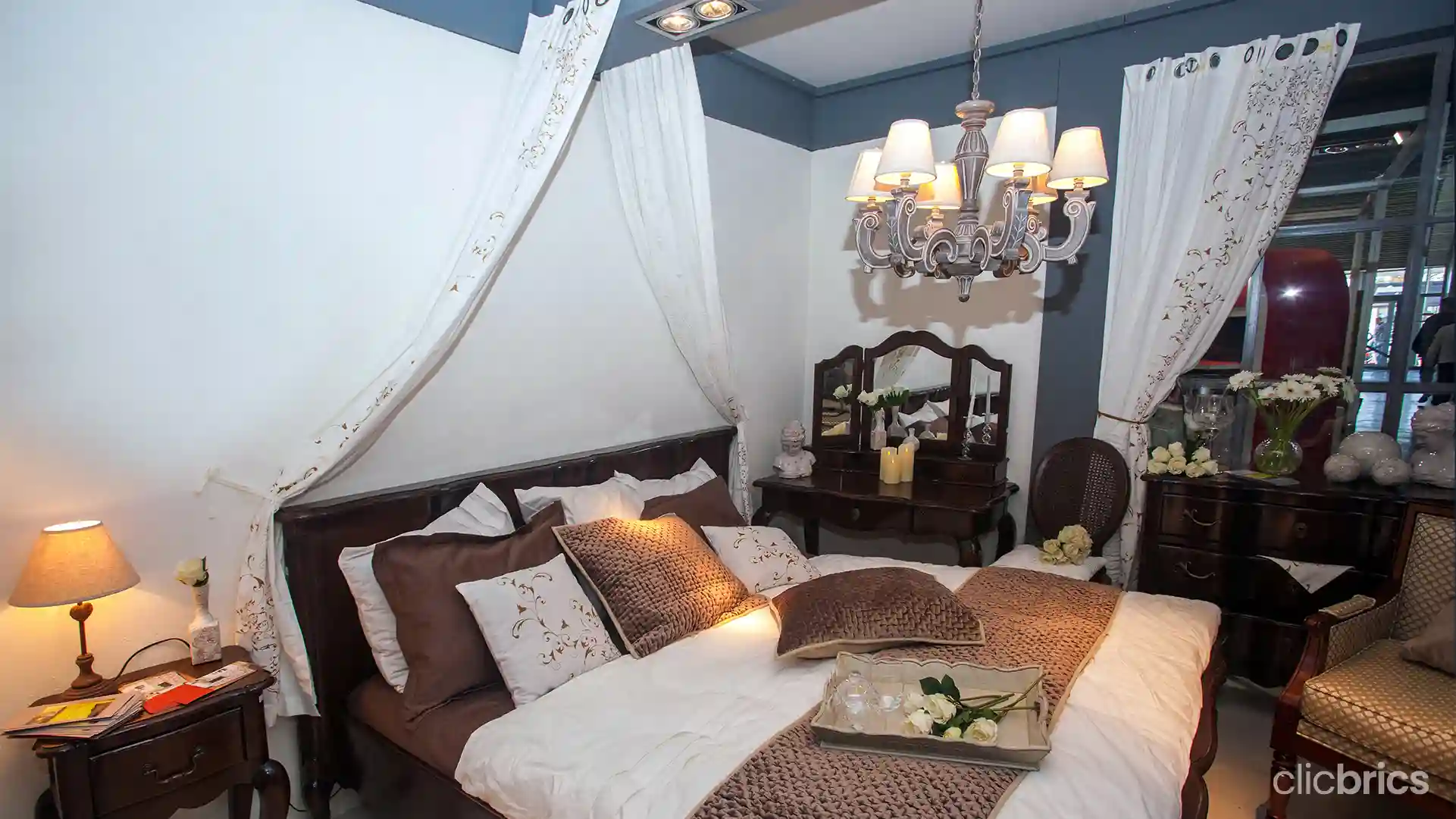 To elevate the entire room without using too many lights, use the magic of chandeliers. The focus will be on you, beautiful couple, making it perfect for Valentine's day home decor. If you don't have a chandelier and decide to buy one, remember the size of your room. Based on that, opt for the right chandelier that will not be too big and complement the full furnishings.  
10. Make The Room Cozy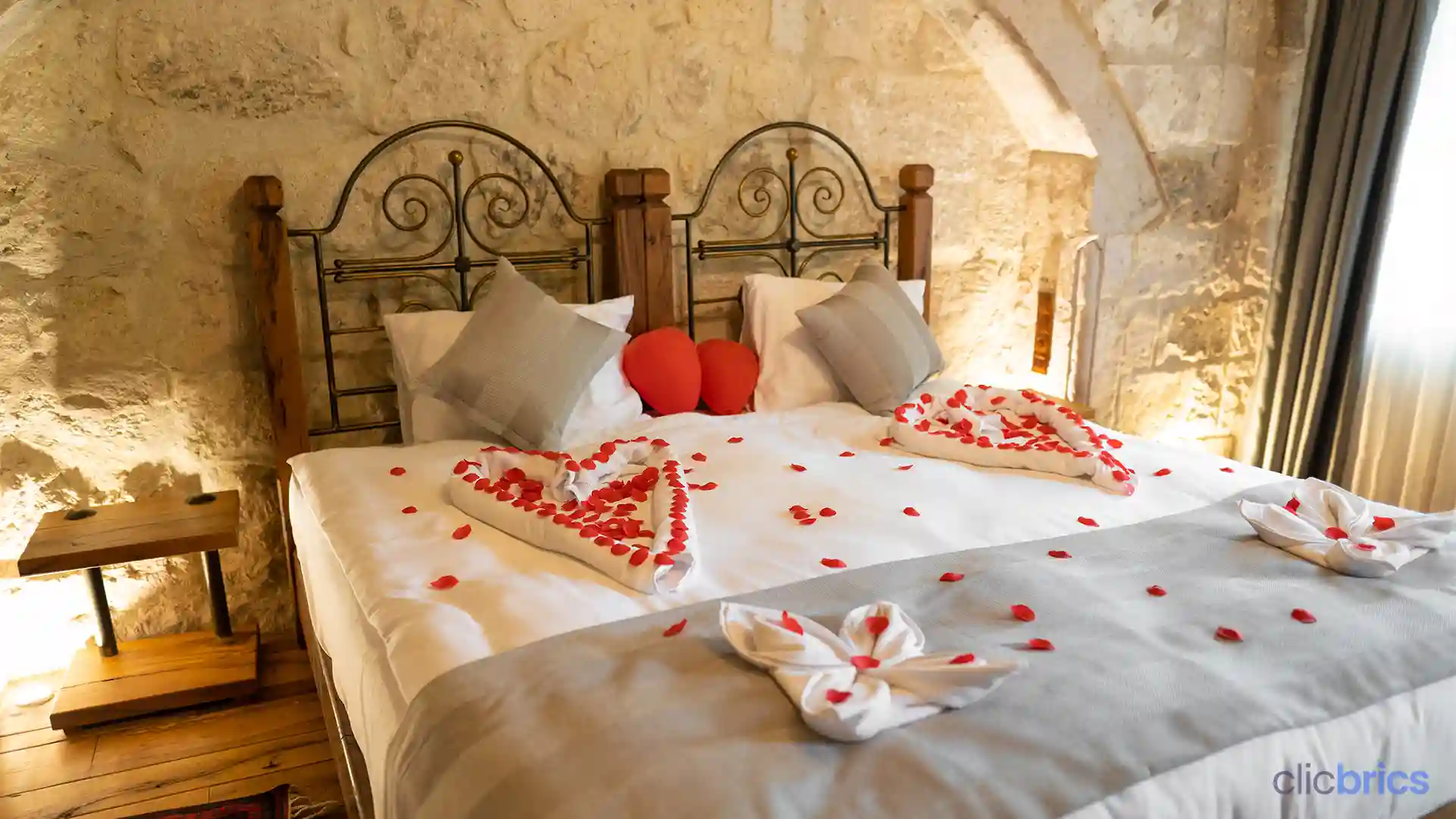 The best way to add warm fuzzies to your space is to add layers of texture. Choose some plush, soft, and rich fabrics for your bedroom. Start by adding comfy cushions and rugs, and then add some silk sheets, velvet headboards, and faux furs for the ultimate romantic decor. 
Conclusion
Doing Valentine's Day decorations at home is a fabulous way to add personality to your space. The occasion of Valentine is the day of the year when you do some cute and romantic decorations. So going the extra mile for the love of your partner will not hurt. 
Have a fabulous, filled with love and pure bliss, Valentine's Day!
Xoxo