Table of Content:
A window is a passage that helps provide a glorious outside view. But the advantages are not limited to this. In reality, different types of windows with beautiful shapes offer a good amount of ventilation and this is the reason why windows are the perfect blend of necessity and style. 
Furthermore, many people are unaware of the fact that different types of windows in a home can provide a great return on investment. Natural light coming in at home is a great selling proposition. So, having some functional and attractive window styles will increase the value of your home. 
Now, without further delay, let's dive into the blog to discover some window styles for homes that will meet your lighting, function, and price needs. 
7 Types of Windows Every Indian Home Needs
1. Casement Windows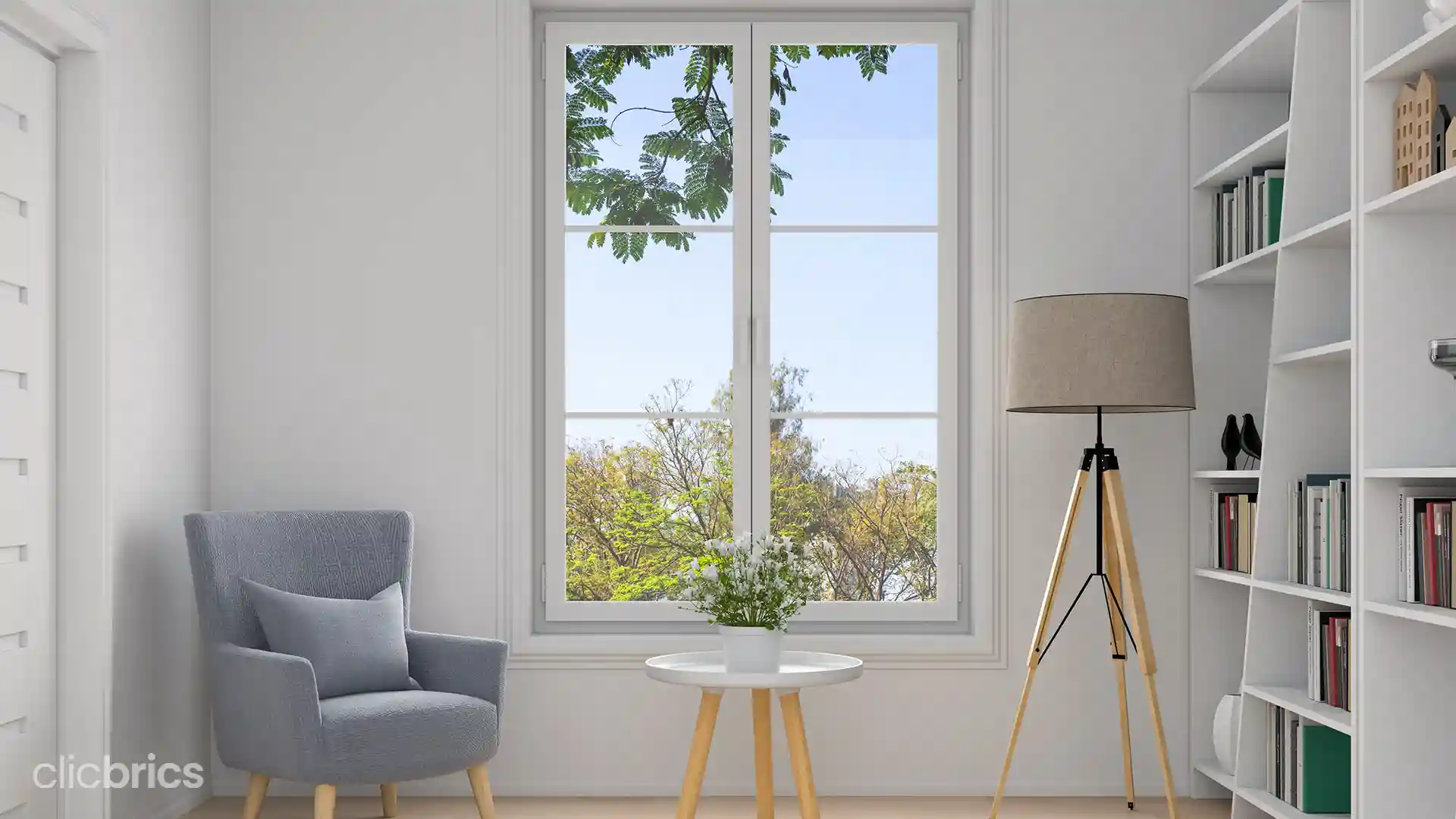 These types of windows are also known as "crank windows" for the method used to open them. Just like a door, these types of windows swing from a hinge. Moreover, these types of windows for homes have a strong seal around them, which means they're weathertight. The swing enables a great deal of airflow in a room. 
Advantages:
Easy to open, close, and maintain 

Great airflow at home

Water-resistant 
Disadvantages:
Not suitable for window air conditioning units 

Mechanical elements may break soon 
2. Sliding Windows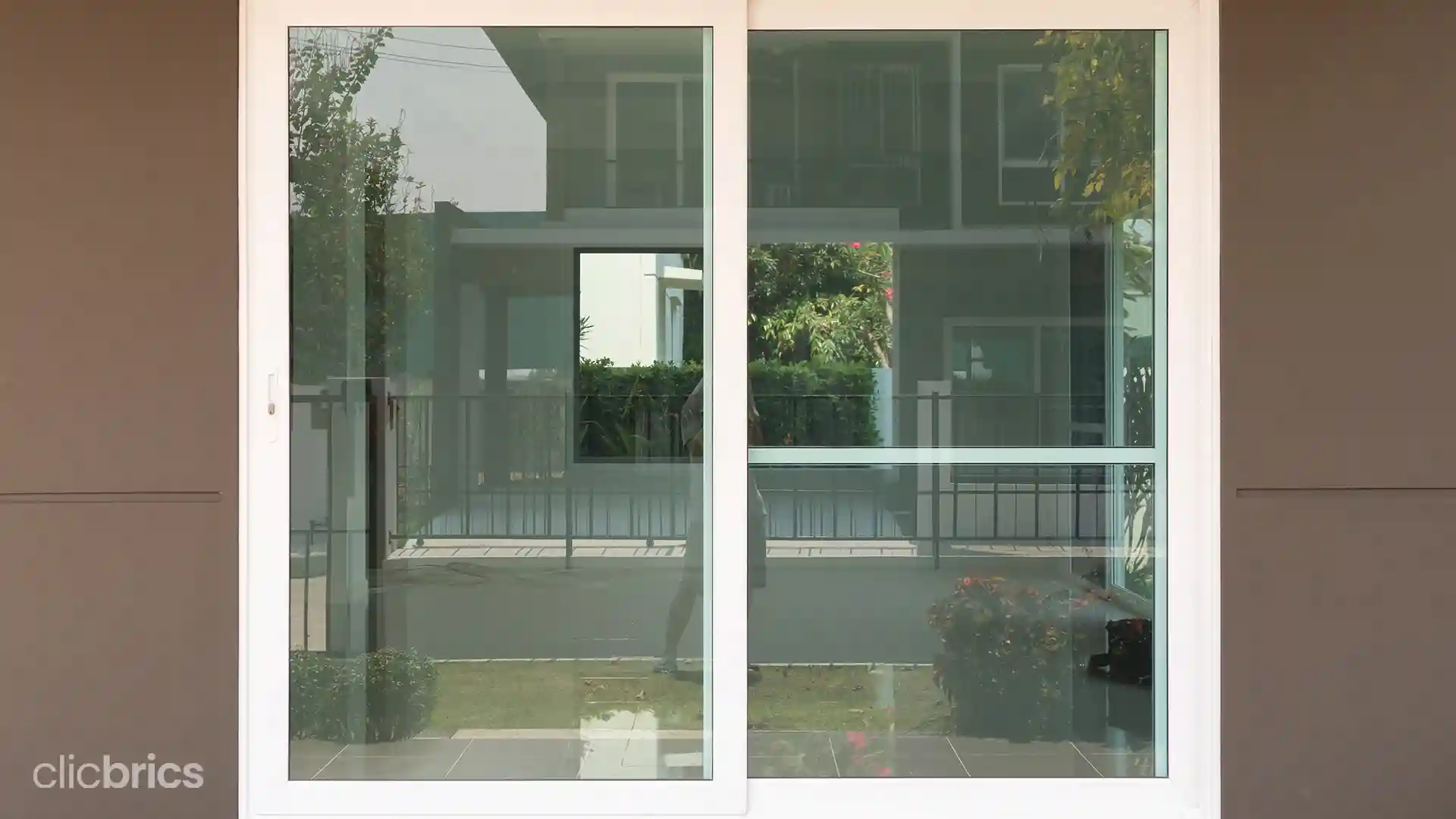 These types of windows for homes are very common because they're cost-effective and versatile. They don't have mechanical components, which helps with upkeep and overall cost. Furthermore, these types of sliding windows are wider than vertically opening single or double-hung windows. Horizontal types of windows are available in single or double sliders as well. 
Advantages:
Easy to clean

A good option for egress windows 

The least expensive types of windows
Disadvantages:
Cleaning from the outside is a challenge 

The center frame tends to become a barrier to the outside view

May accumulate dirt/grime in their sliding channel
Suggested Read: Sliding Glass Door Alternatives
3. Bay Windows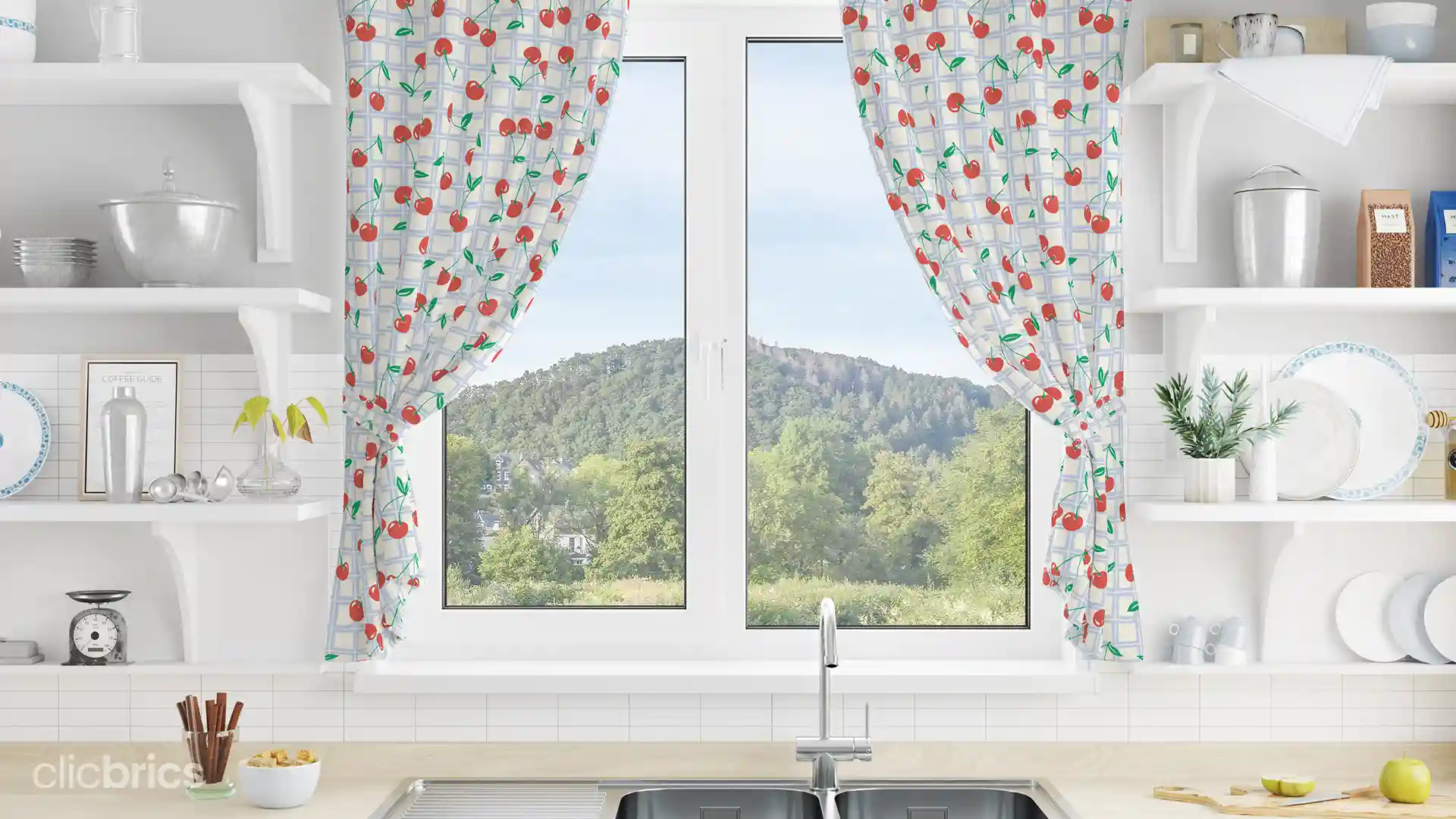 These types of windows for homes permanently extend outward and are aesthetically composed of angled window panels. And are a perfect source of great ventilation. You can install these types of windows in your kitchen to have the peripheral views that flat windows cannot provide. 
Advantages:
Architecturally pleasing 

Allow natural light

Add square footage to a home 
Disadvantages:
Highly expensive 

It may become a source of blockage for the exterior space.

Only skilled laborers can install this type of window at home
Suggested Read: 10 Popular Window Blinds Design Ideas and their Usage
 

4. Awning Windows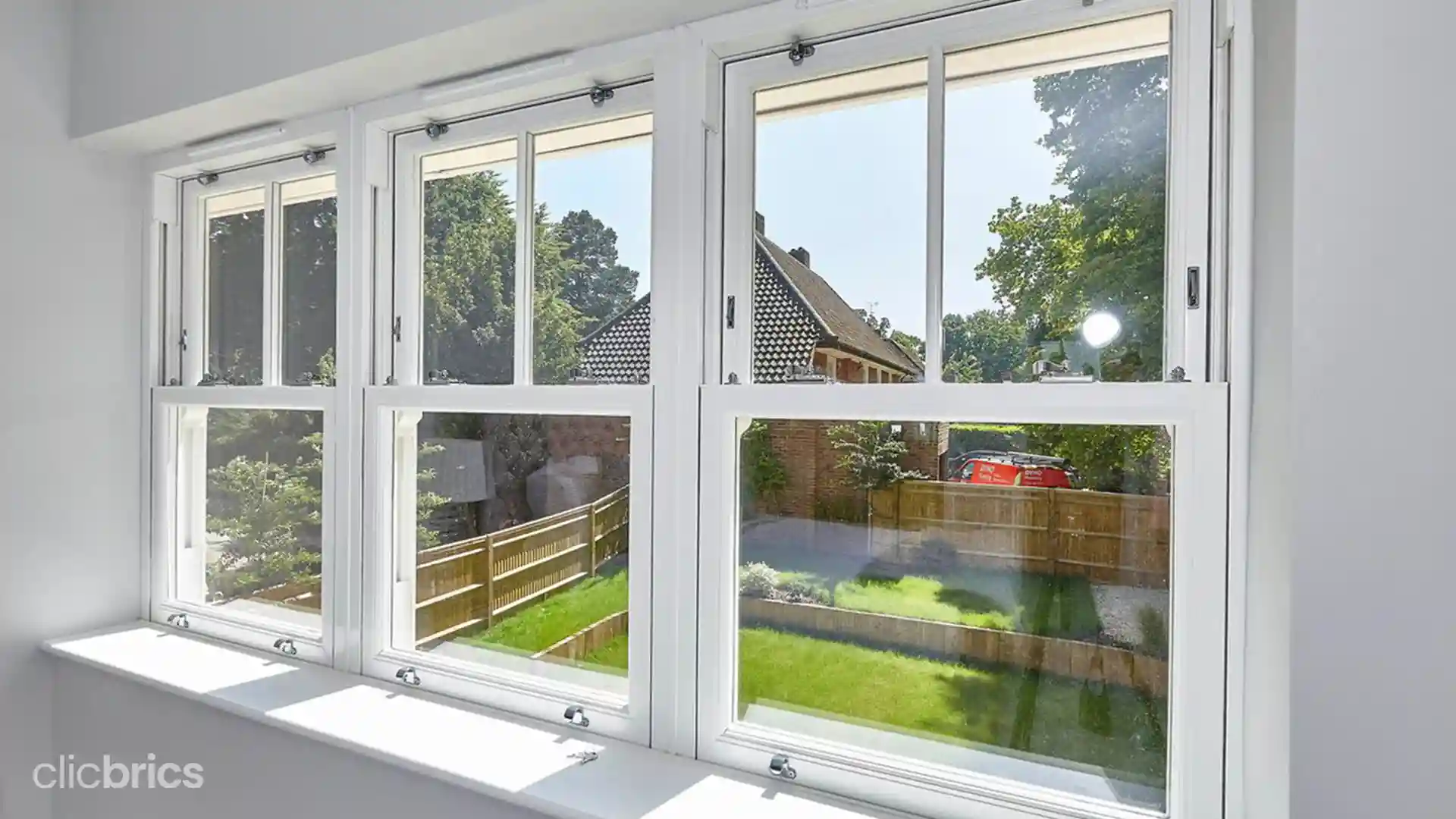 These types of windows are essentially casement windows that swing open vertically. Just like casement windows, awning windows provide good ventilation. If you're looking for different home windows types, awning windows are the best option. They look stunning in bedrooms but can also be installed in high or narrow places. 
Thanks to their crank mechanism, they are easy to operate and create a tight seal when not in use. 
Advantages:
Airtight and secure

Simple to keep up

Easy access for closing and opening 
Disadvantages:
Mechanical parts are unreliable and can break in the future.

High chance of obstructing the exterior view.
5. Picture Windows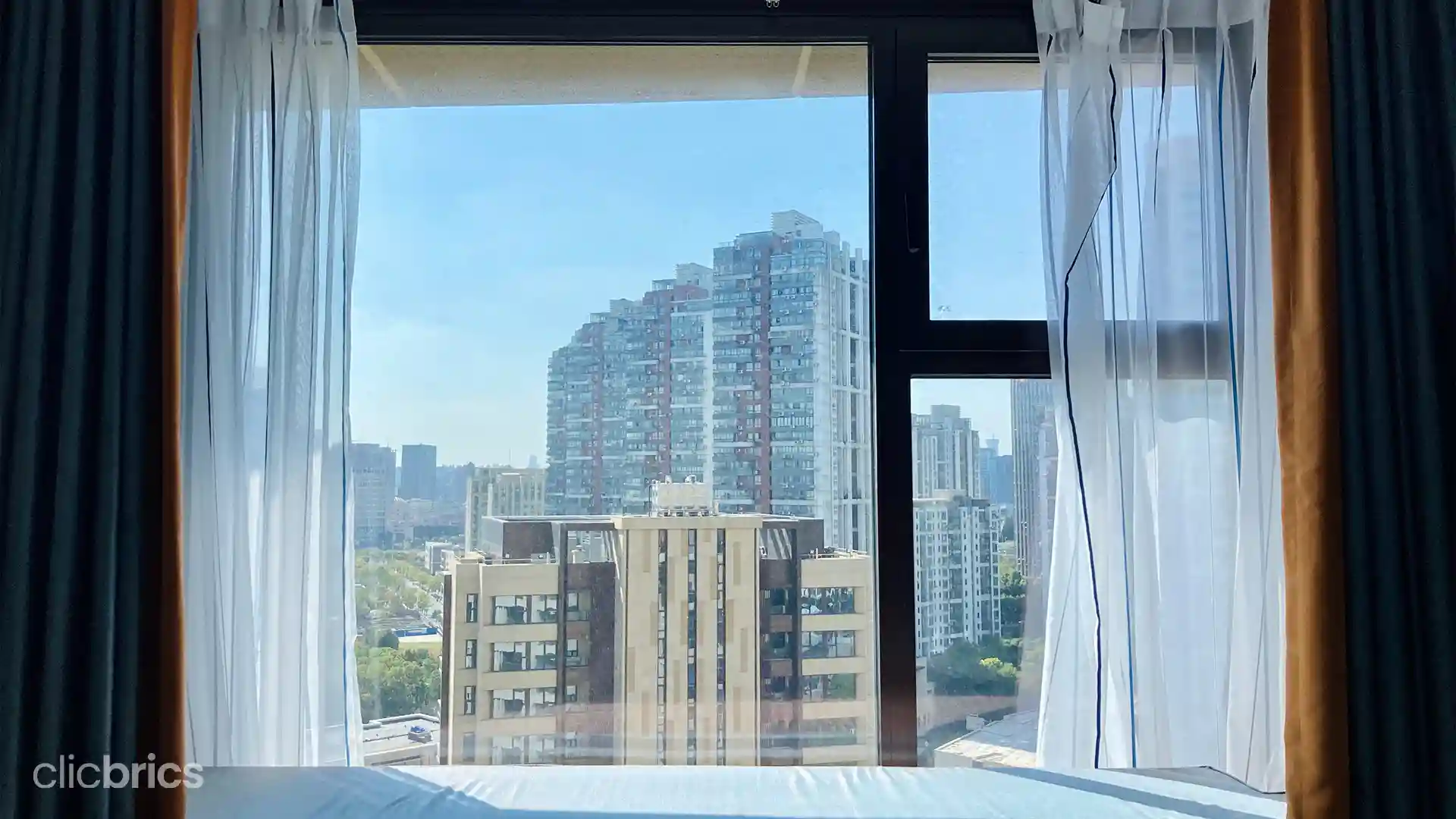 As the name itself suggests, these types of windows provide a fabulous outdoor view. They are available in huge and tiny sizes. These windows are usually fixed and do not open. So, it's obvious that you won't be able to have ventilation, but because of the permanent seals, they have the benefit of improved energy efficiency. 
Advantages: 
Fantastic delivery of view

Affordable as compared to mechanical types of windows 

Water resistant windows
Disadvantages:
Cleaning from the outside can be a hectic task 

No scope for airflow or ventilation
6. Skylight Window For Home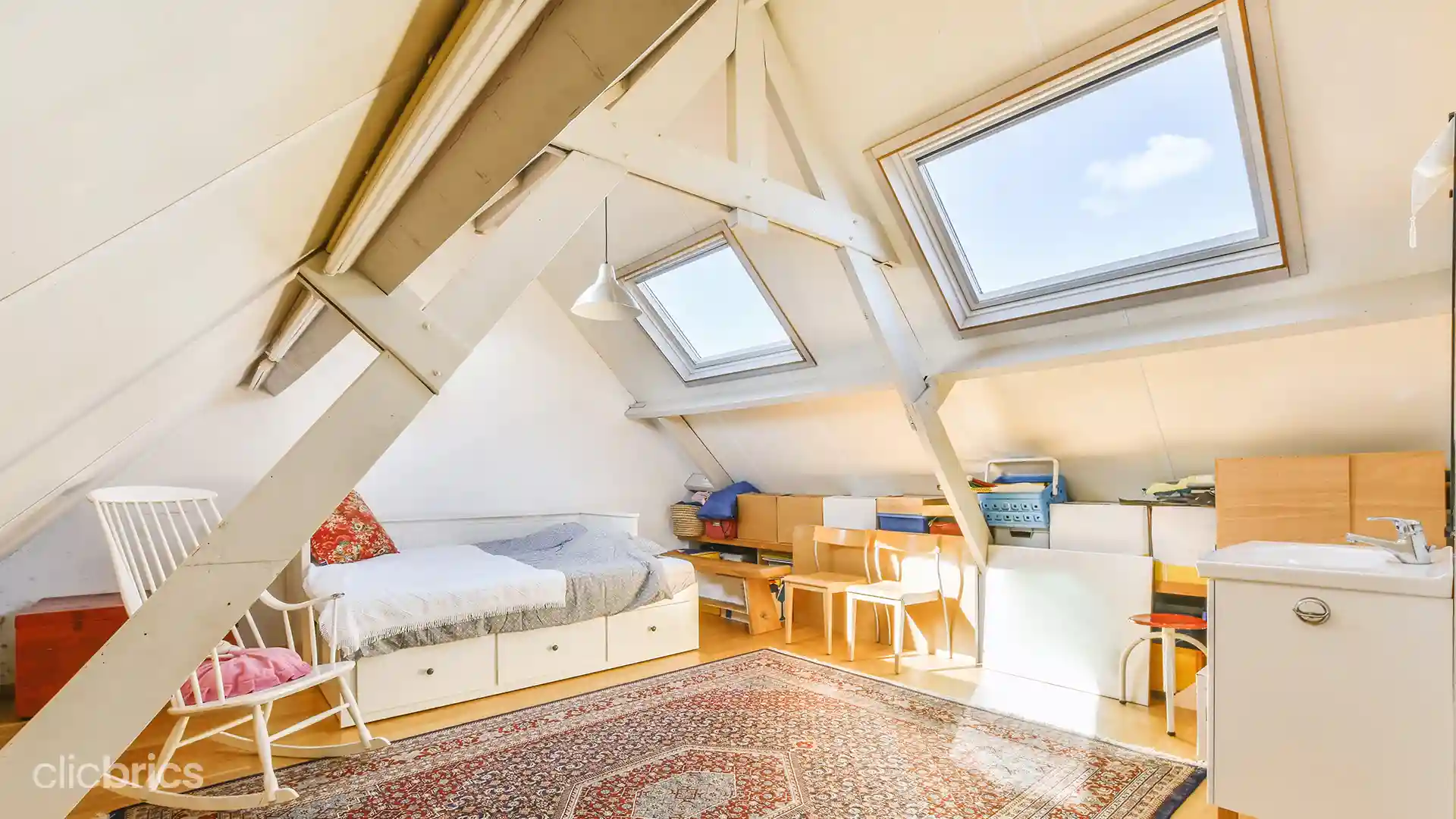 Installing skylights on the roof is an excellent way to increase natural light in interior rooms. You can either get these types of windows fixed in the wall or vented. You don't have to worry about opening the windows completely for ventilation, as a slightly vented space is enough for great airflow. 
Advantages:
Easy access to natural light 

Helps in solar heating of the interiors 

It makes the room aesthetically pleasing.
Disadvantages: 
It can leak if it is not completely closed.

Hard to clean 

The opening is difficult, especially in the winter. 
7. Glass Windows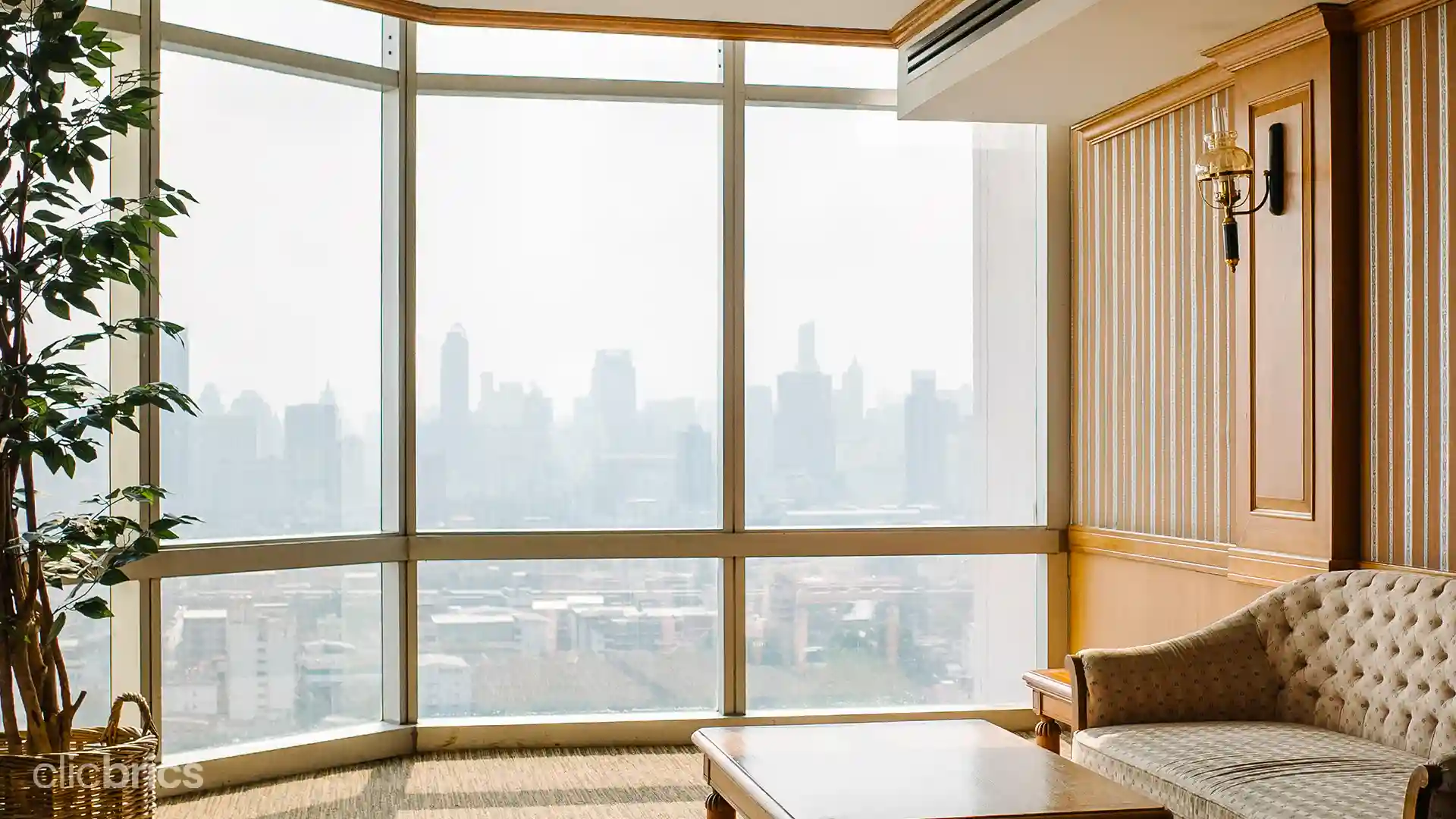 From stained glass to glass blocks, these types of windows are static and are installed to improve the interior aesthetic. But most people install different types of glass windows for two reasons:
They come in fantastic designs, which makes the room more appealing 

It provides good privacy, which is why it's primarily installed in bathrooms or near front doors. 
Advantages: 
Disadvantages:
Can't have outside-view access

Thinner glass panels are less energy efficient.
So these are the well-known types of windows that you can install at your home. The above designs are sufficient to cover your living room, bedroom, bathroom, and roof. 
Another Interesting Read For Homeowners:
Home Decoration Trends You Need To Incorporate