Table of Content:
Window blinds not only dramatically alter the appearance of your room but also create a personalised atmosphere that reflects your style. It is totally possible to transform your space by selecting the appropriate window treatment, as they play an integral role in determining their style as well as function. Considering that blinds for window add visual interest in the room and furnish comfort and privacy, let's take you through a list of 10 window blind designs for your home.
Also Read:Tips to Style Your Windows
Different Type of Window Blind Designs
1. The Roller Window Design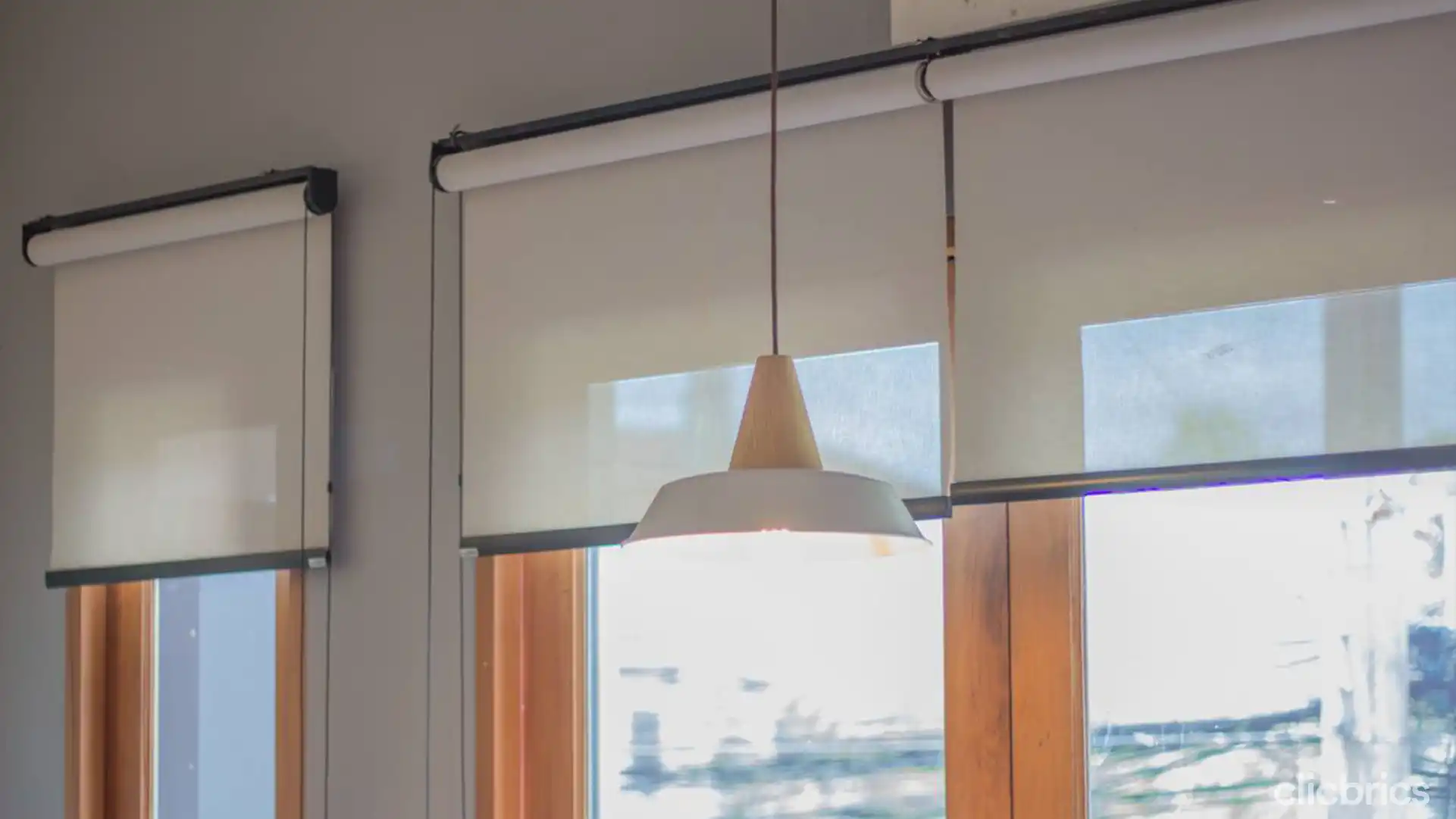 They are usually used in kitchen, office and bathroom. Roller blinds for windows are made of fabric which are rolled up into neat, straight rolls. They are budget friendly options for the kitchens and fit the windows better than the curtains. Moreover, Roller blinds stay in their place and do not interrupt kitchen tasks.
Also Read: Home decor trends
2. The Roman Window Blinds Design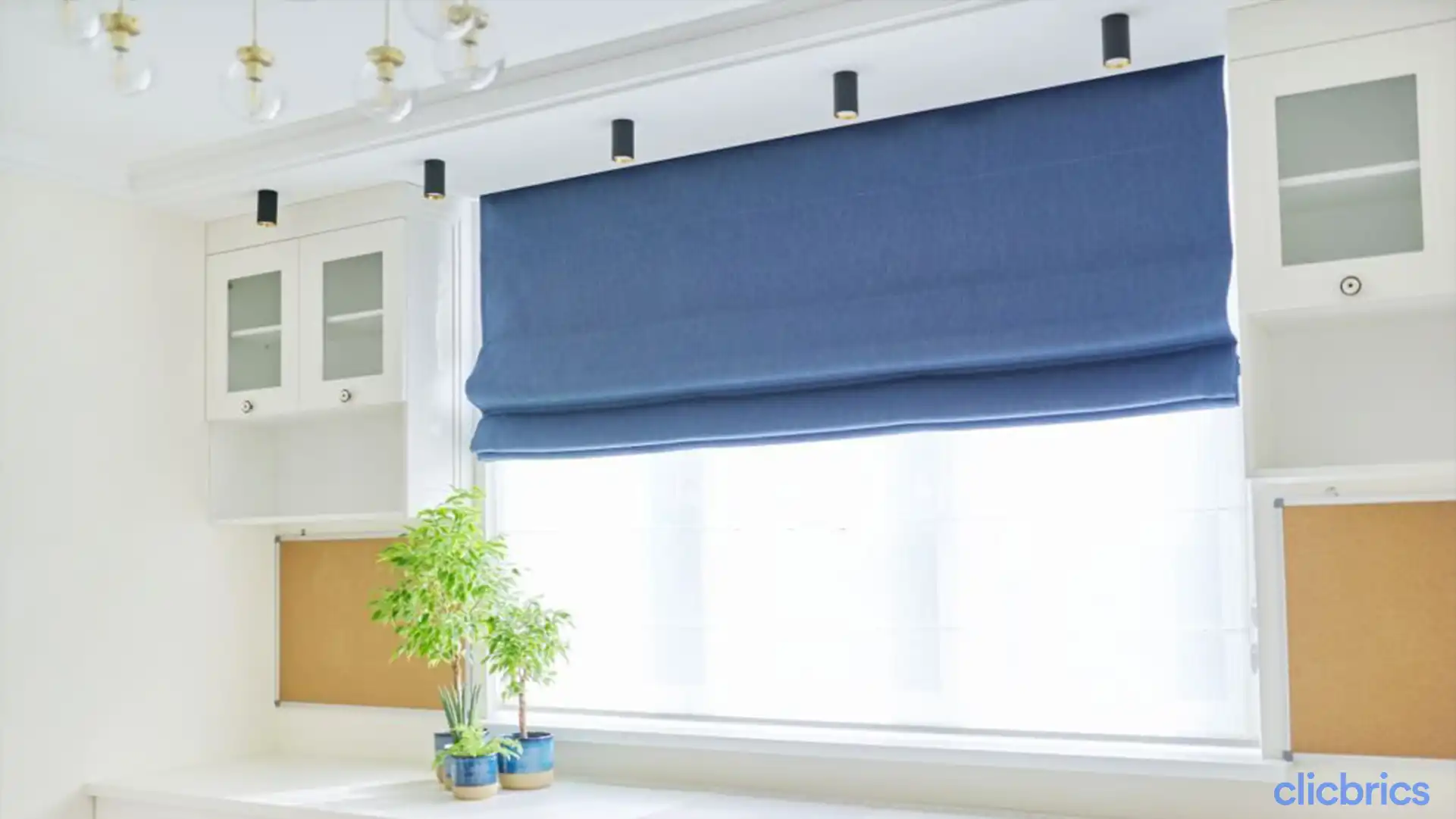 They are used in bedrooms and living rooms. These blinds for window fold up in stacks instead of being rolled up, and are called Roman blinds. One can opt for floral roman window blinds designs that look like an extension of wallpapers and are in line with the pastel theme of the home.
3. Blinds By Bay Windows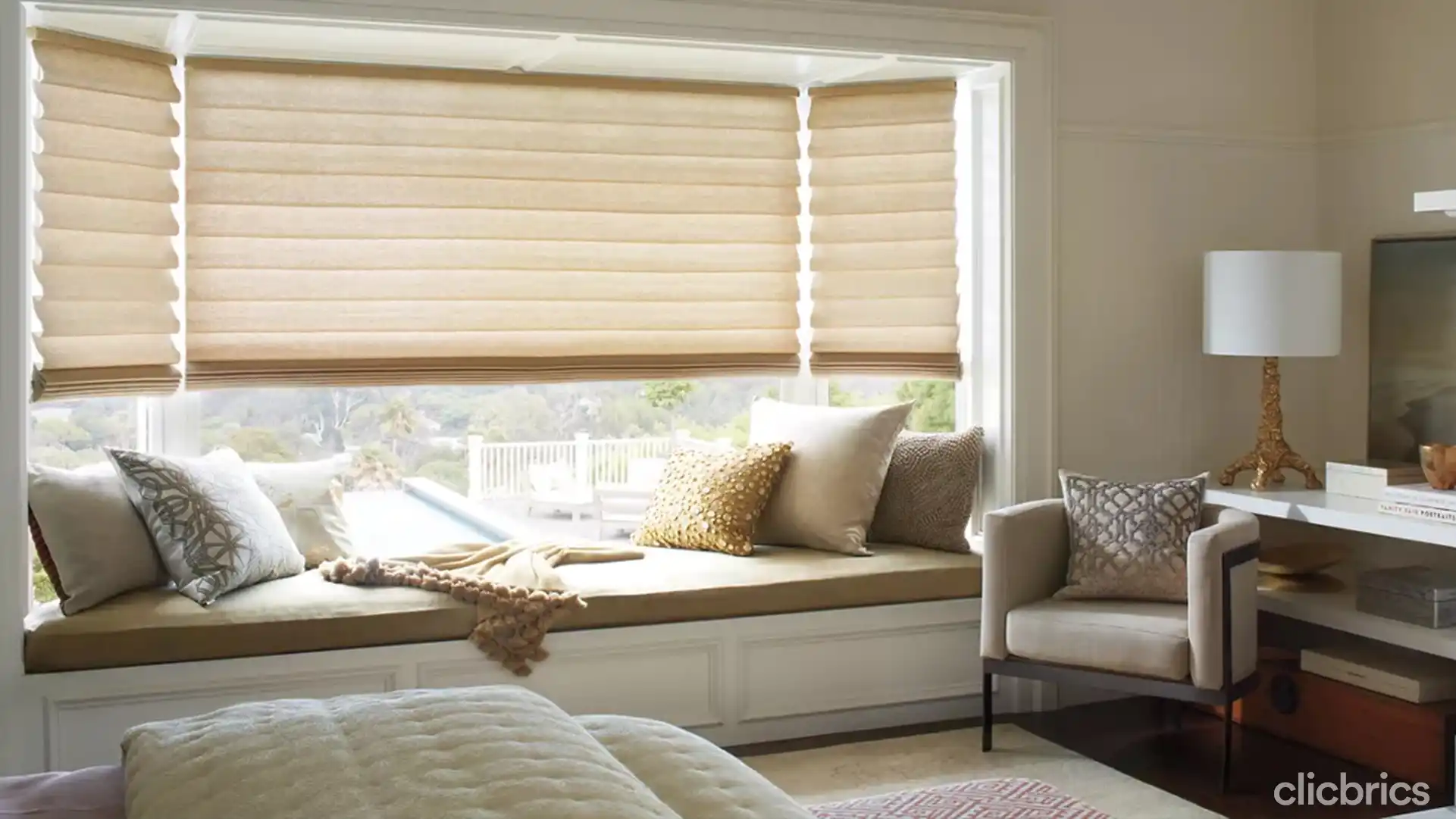 One can have a bay area where window blinds keep the structural element intact. These Roman blinds are made of thick draped fabric that help in blocking the light around the bay window facing the terrace. The curtains here would have dispersed the geometric structure element of the bay window, which the blinds help in keeping intact.
4. Rattan Roller Window Blinds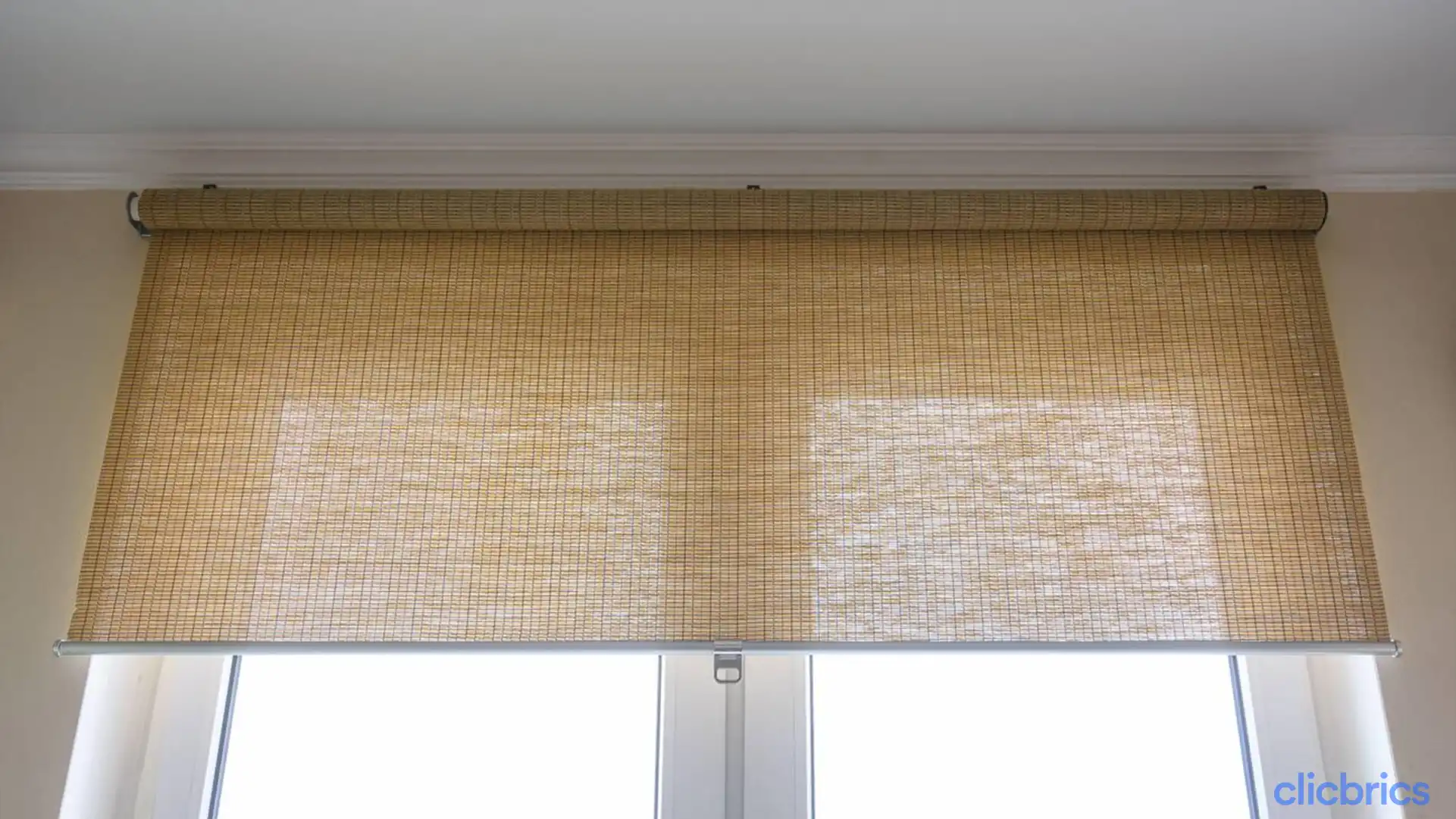 You've probably noticed that these days, rattan blinds are quite popular and have a simple rotating mechanism to support them. Most Indian interiors use wood for their furniture, so this window blind design can be used seamlessly almost anywhere, including kitchen, bathroom and bedroom.
5. The Vertical Window Blinds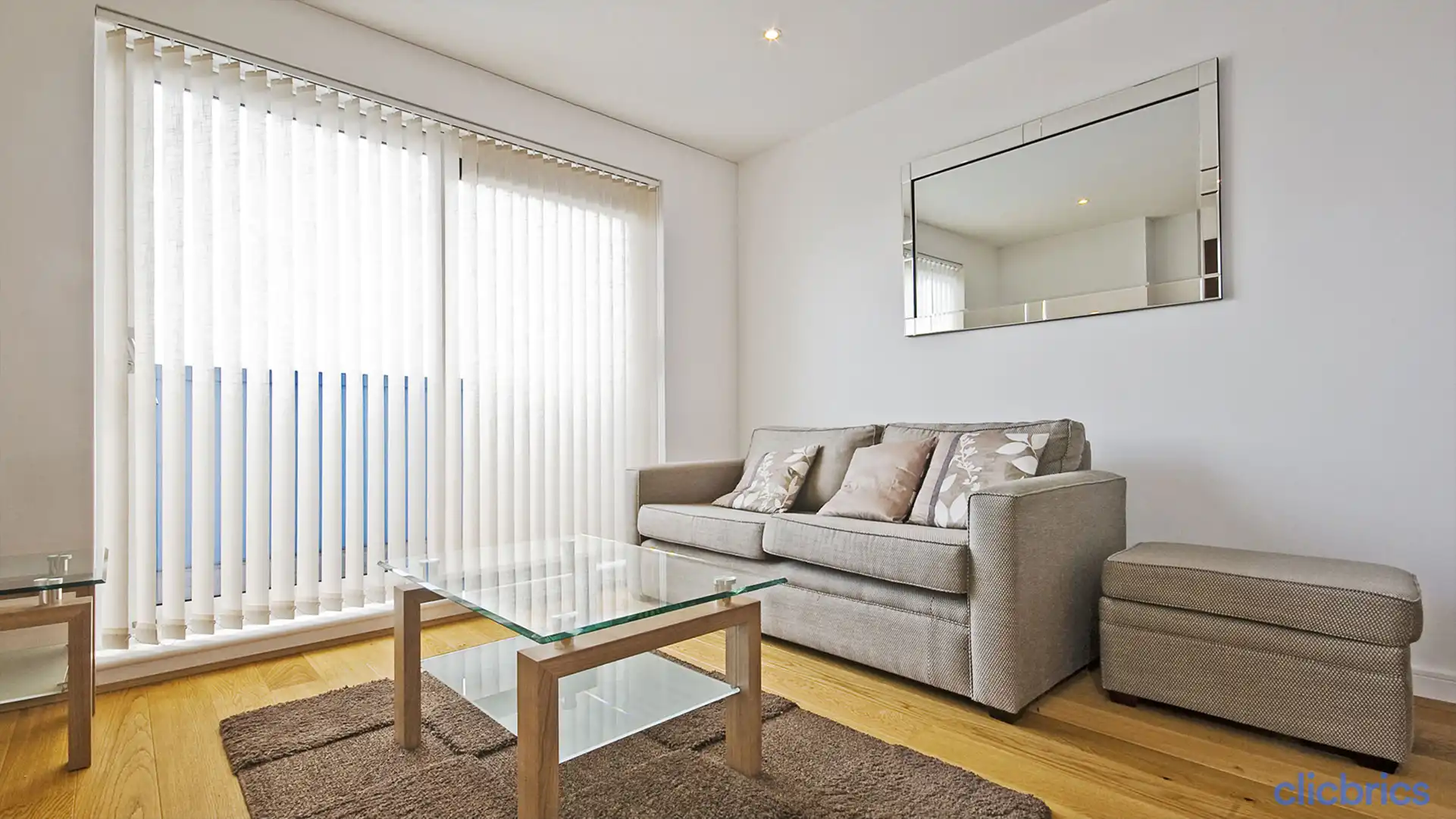 Used in home office or study room, vertical window blinds are vertically aligned and instead of rolling up, they turn and twist.
6. The Wooden Blinds for Windows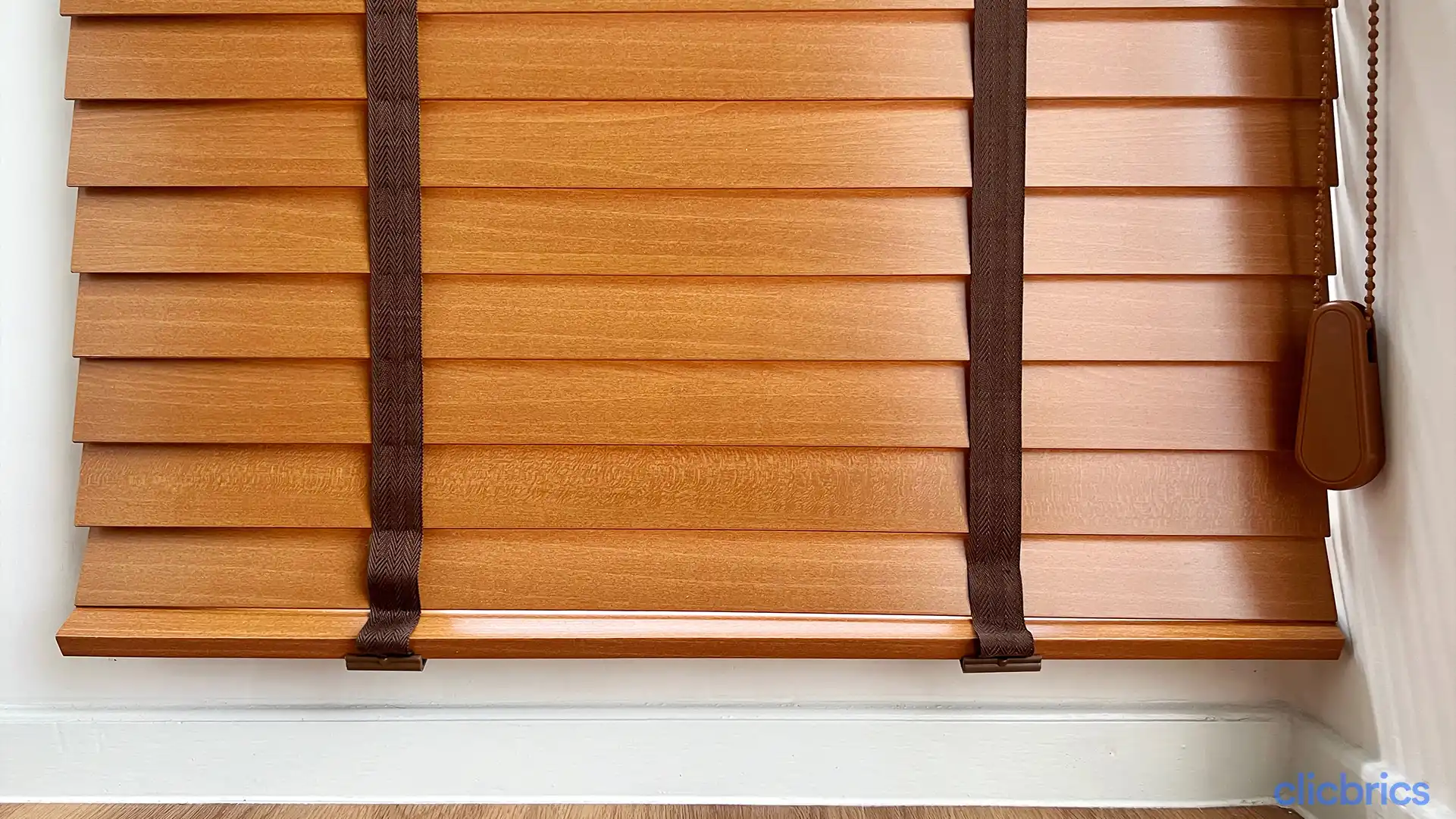 This kind of window blind for home is used in balconies or passageways and provide insulation to the room. Such blinds are horizontally aligned wooden stats that can be moved down or up based on the amount of light to be let into the room. These blinds are also easy to clean and give a rustic touch of a home designed in industrial style.
7. The Zebra Window Blinds Design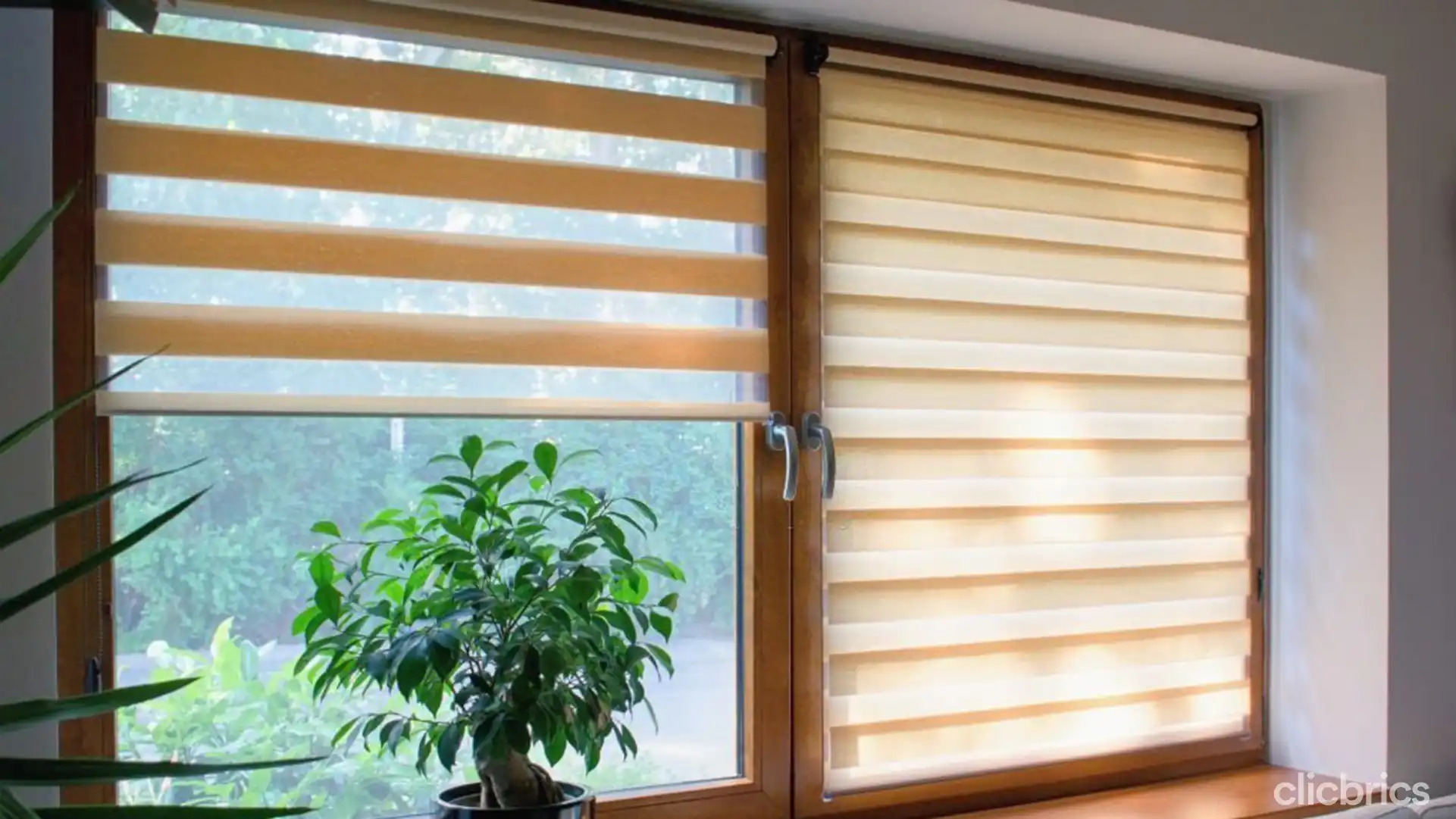 Also called dual blinds, Zebra blinds for windows are horizontally aligned and have contrast providing alternate bands. They open and close by rolling. Zebra blinds enhance the aesthetic quotient of the bedroom with their contrasting light and shade effect. They are also used in the dining and living room.
8. The Solar Blind Design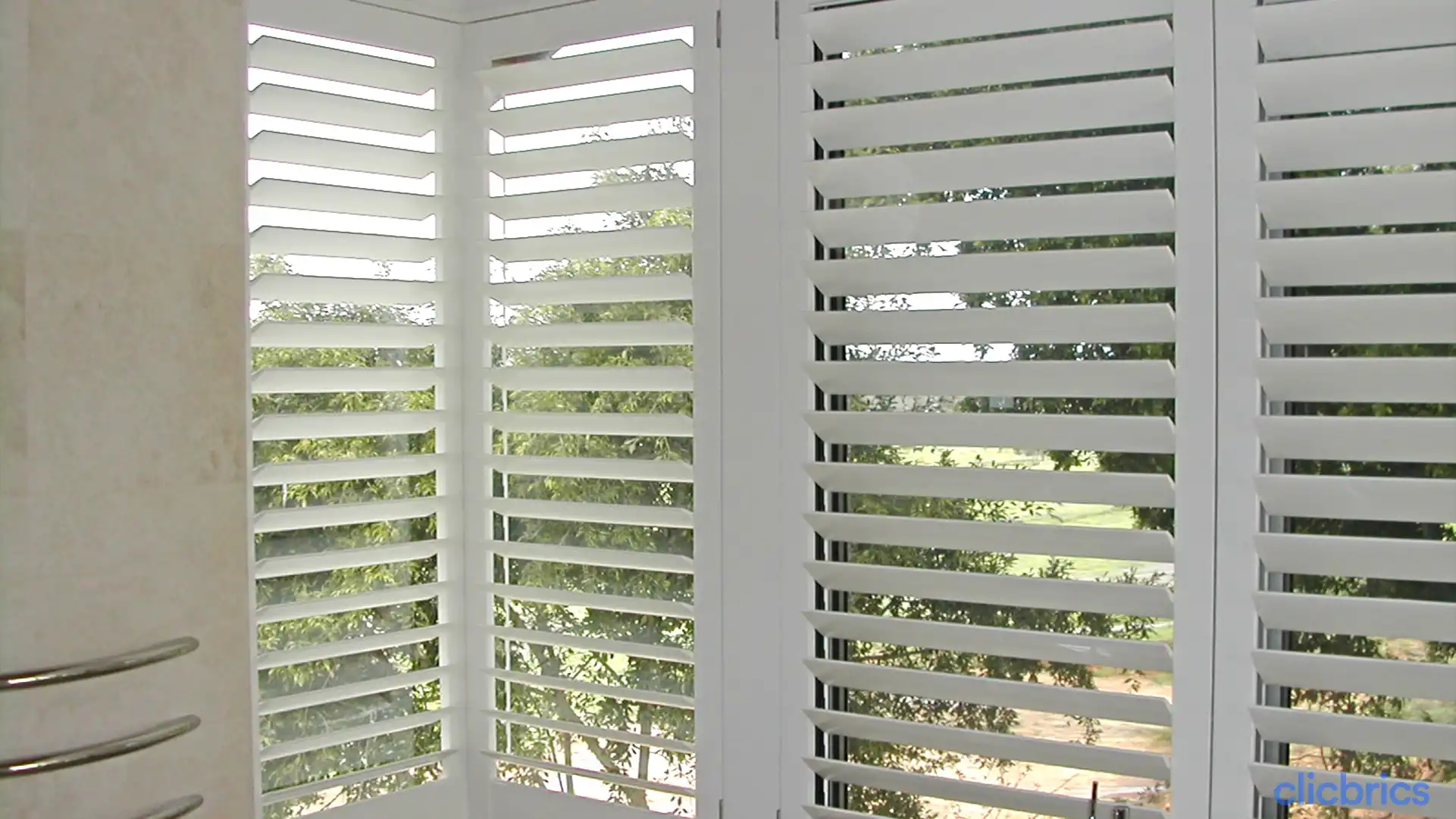 They are used in the bathroom and bedroom, and block most of the sunlight that comes through the windows. While they look like roller blinds, they also prevent the sun's heat, UV rays and glare from entering the room.


9. The Venetian Window Blinds Design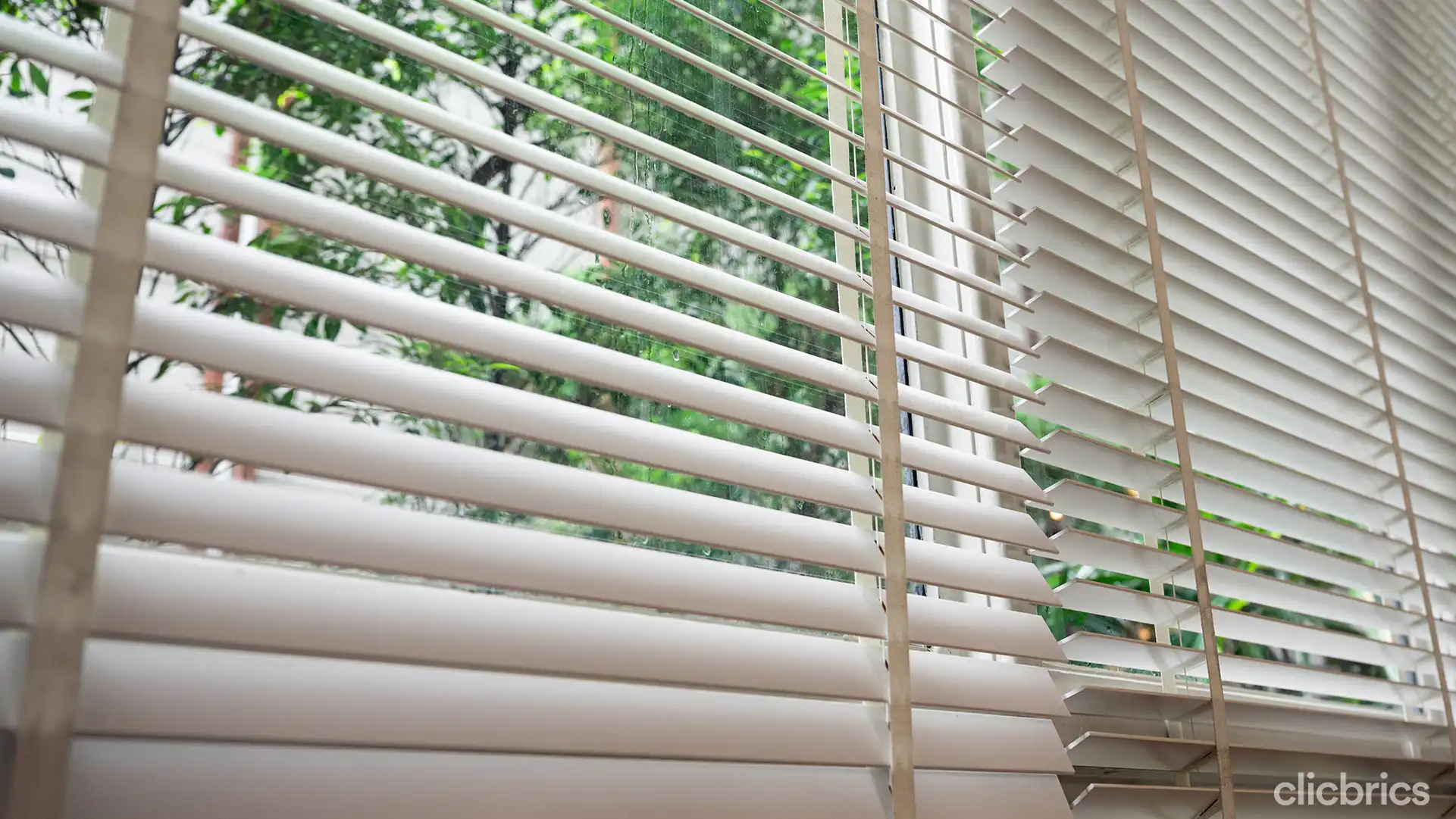 Normally used in study rooms, home offices and balconies, Venetian blinds offer a higher degree of control over the quantum of sunlight coming into the room by blocking harsh rays of the Sun. It also enables you to enjoy a good view from your room.
10. Wooden Blinds For The Pooja Room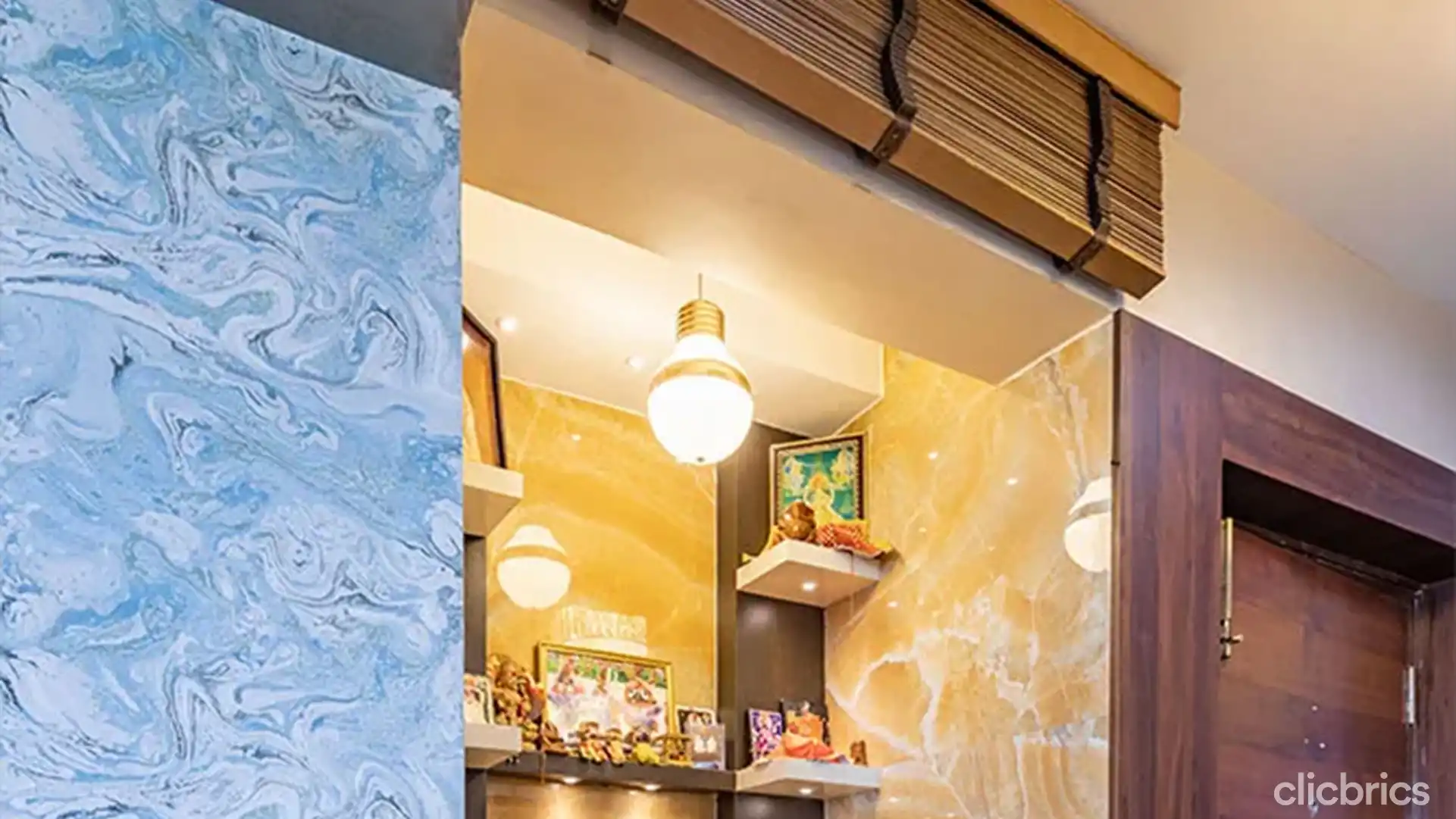 Vastu-friendly wooden (considered an auspicious material for the pooja room) blinds are very popular in Indian homes. Wooden blinds for windows give privacy to the deities in the pooja room. By using wooden blinds, you can achieve consistency with the materials that make your home interior look more beautiful.
Conclusion
Window blinds are easy to maintain, are budget friendly, come in a number of design options and styles, are easily available off-the shelf and offer use functionalities like insulation and privacy, in addition to their decorative value. The above ideas for window blinds for home can help you up the style quotient of your home and give an excellent complementary alternative to the curtains.