Over the years, the ceilings of our room were concealed by light fixtures and fans. But now, the modern plus minus POP designs have taken over the concept, leading to full utilization of space and converting our ceilings into a showstopping element of the home. If you wish to make your room's ceiling like one of those showcased in home decor magazines, you can't just think about leaving them bare. Instead, focus all your energy on beautifying the ceiling with full creativity and minimal cost. Doesn't matter what size your home is today; you will find the Plus Minus POP Design in almost every home. The reason is not just the artistically appealing plus-minus POP design, but it also helps conceal the structural flaws, jutting electrical wire, and improves the space's acoustics. If you are new to home decor and don't wish to leave a ceiling bare, then it's time to read this blog and learn some interesting POP plus minus designs for your home. 
Role of Plus Minus POP Design
The role of POP was not that much in home interiors, but today it has become an integral part of home decor and is used in wall trims, false ceilings, and accent decor. If you want to enhance your home with minimal cost, then using POP will stand out as the best option. Plaster of Paris is a white powder of semi-dehydrated gypsum used to create magnificent POP ceiling designs. 
But with time comes new interesting, innovative ideas, and this is how the Plus Minus POP Design false ceiling is helping in closing the deal. The Plus-Minus POP Design provides a versatile look, but if you add some decorative elements, your room will go from plain to extraordinary in the blink of an eye. Now let's create some beautiful Plus-Minus POP Designs for each room.
Plus Minus POP Design for your home 
You have the luxury of designing your home based on style or theme. If you live in a lavish and affluent location, you can choose to keep the design extravagant and detailed, whereas if you live in small areas, you can keep the design simple yet streamlined. Nevertheless, it all comes down to you and your creativity, so below mentioned Plus Minus POP Designs will help you improve your home's decor.
1. Plus Minus POP Design for the Gallery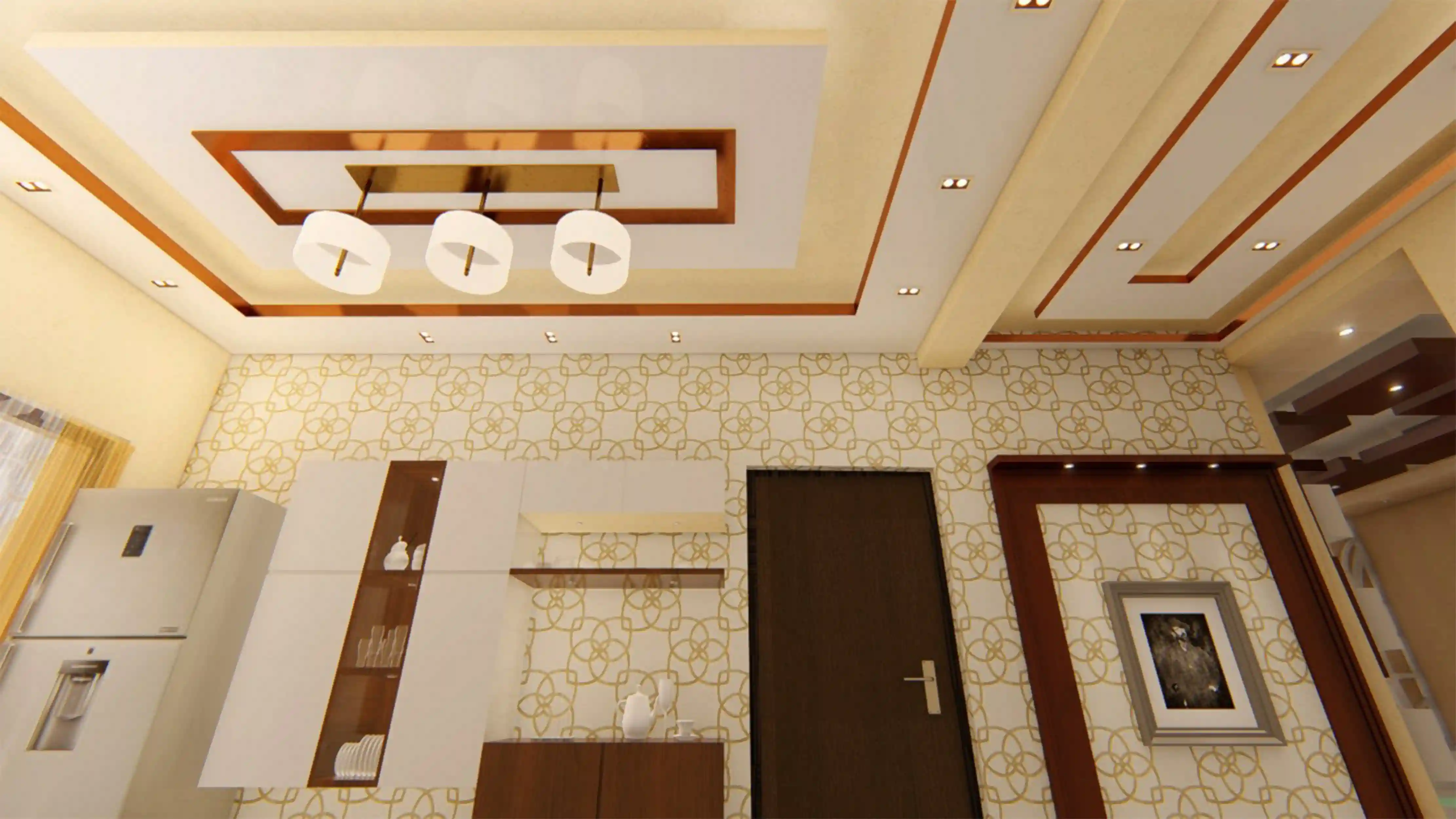 When designing your home, you need to focus more on the area most people tend to neglect: the gallery. A gallery area should be anything but ordinary. A modern Plus-Minus POP Design for the gallery is where you will indulge most of your creativity by creating an artistic display of lights and patterns on the ceiling. You have the luxury to design and play around with some wood colors to complement the house's walls palette. 
Give the rustic metal chandelier a chance for your entrance, as it will add quintessential old-world charm.
2. Lighting up your bedroom with simple yet elegant Plus Minus POP Ceiling Designs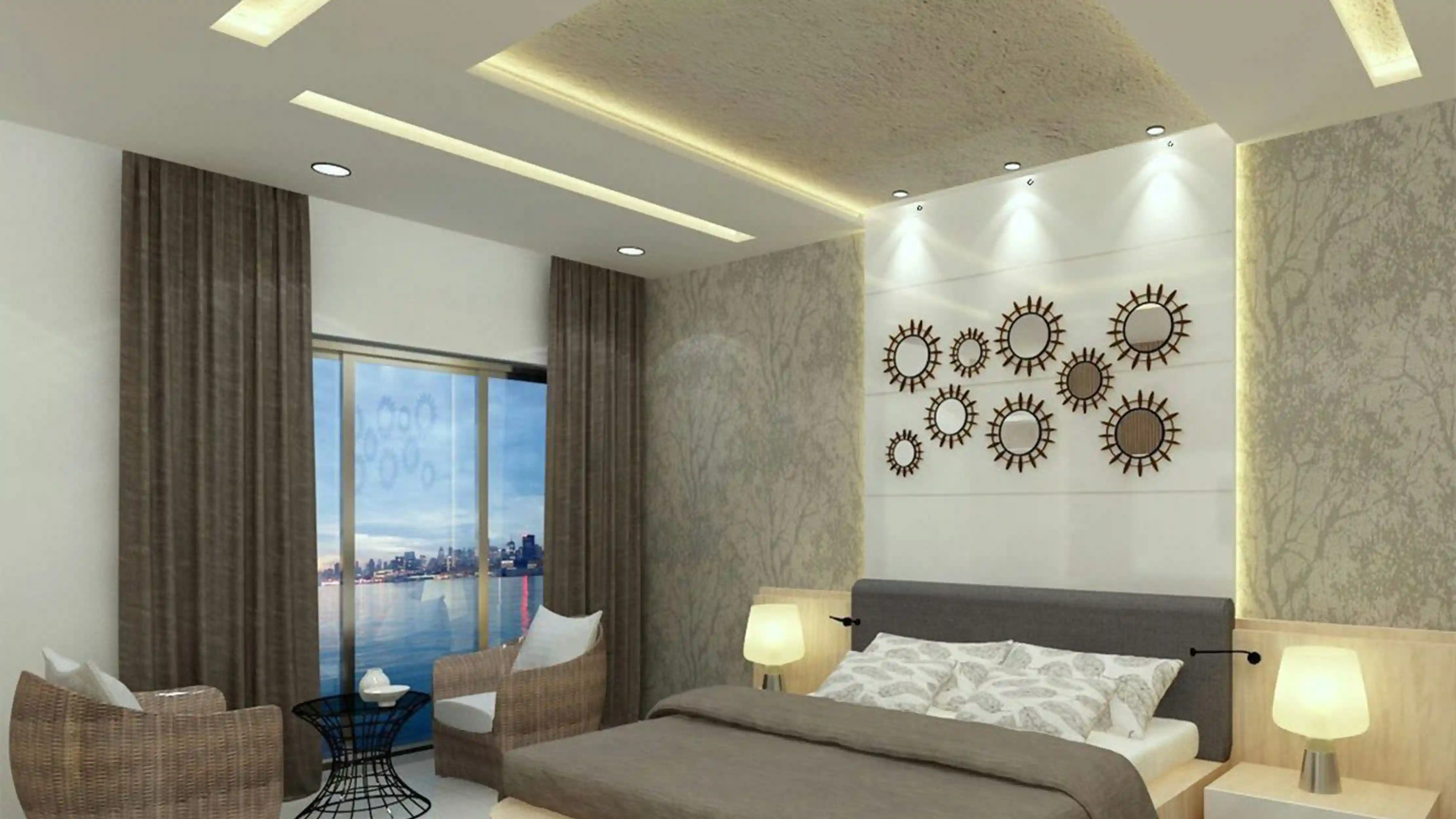 It's time to experiment with different hues of light. The best place which will suit a false ceiling would be close to walls as built-in lights will take over the space and will create a warm and relaxing atmosphere. A minimalist POP design releases peace to make your room even more cozy.
3. Plus Minus POP Design to give a spotlight in the kitchen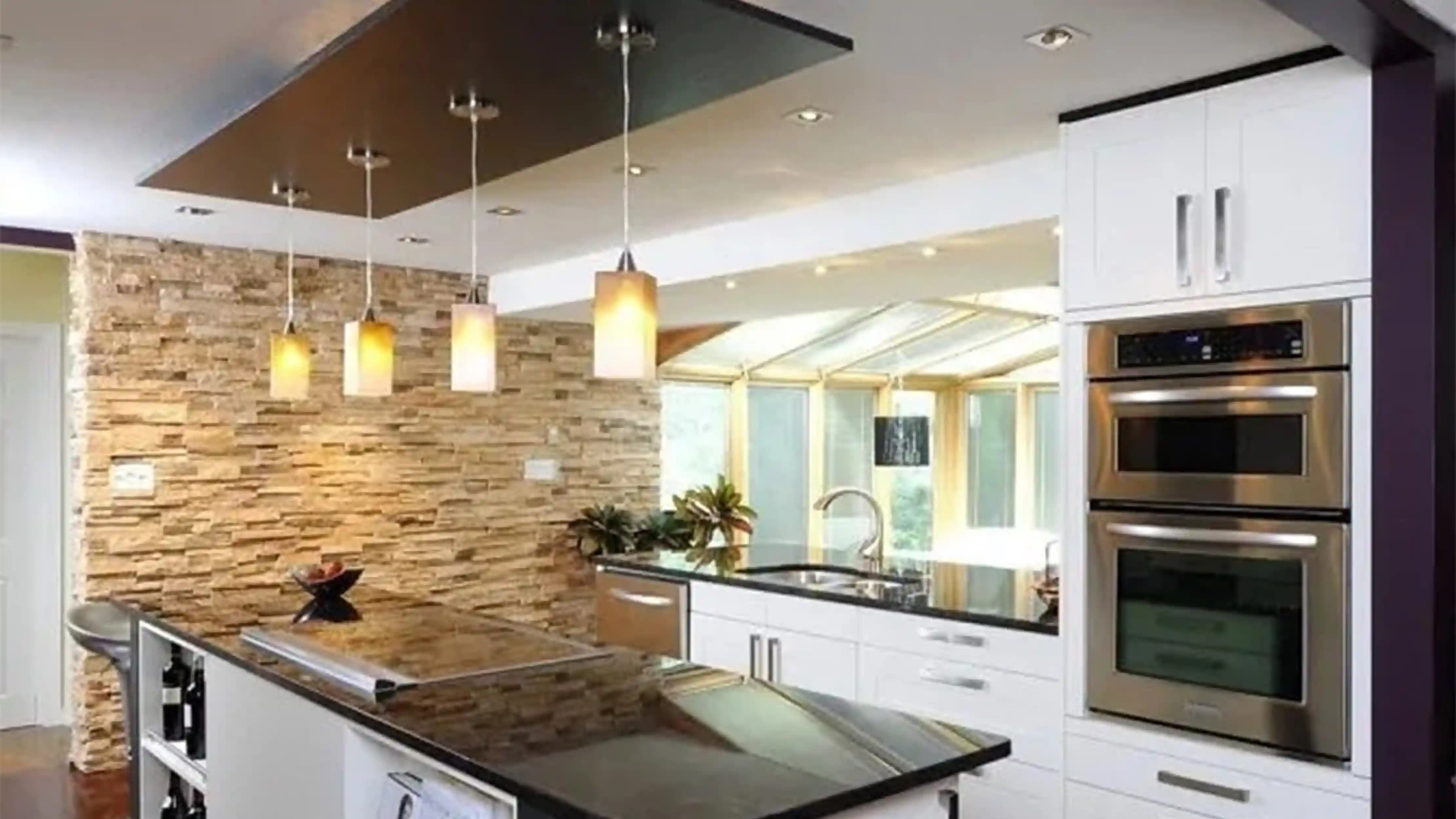 The use of Plus Minus POP Design in the kitchen is quite rare, but it is surely the best place to draw everyone's attention. The new Plus Minus POP Designs for the kitchen area include sophisticated styles that add dimension to the room without stealing attention from the delicious dishes you've been working on. You can add lighting in the false ceiling to enhance your cooking experience. In this form, you will be able to hide extra wiring and piping of your kitchen. 
4. Trendy Plus Minus POP Design for dining room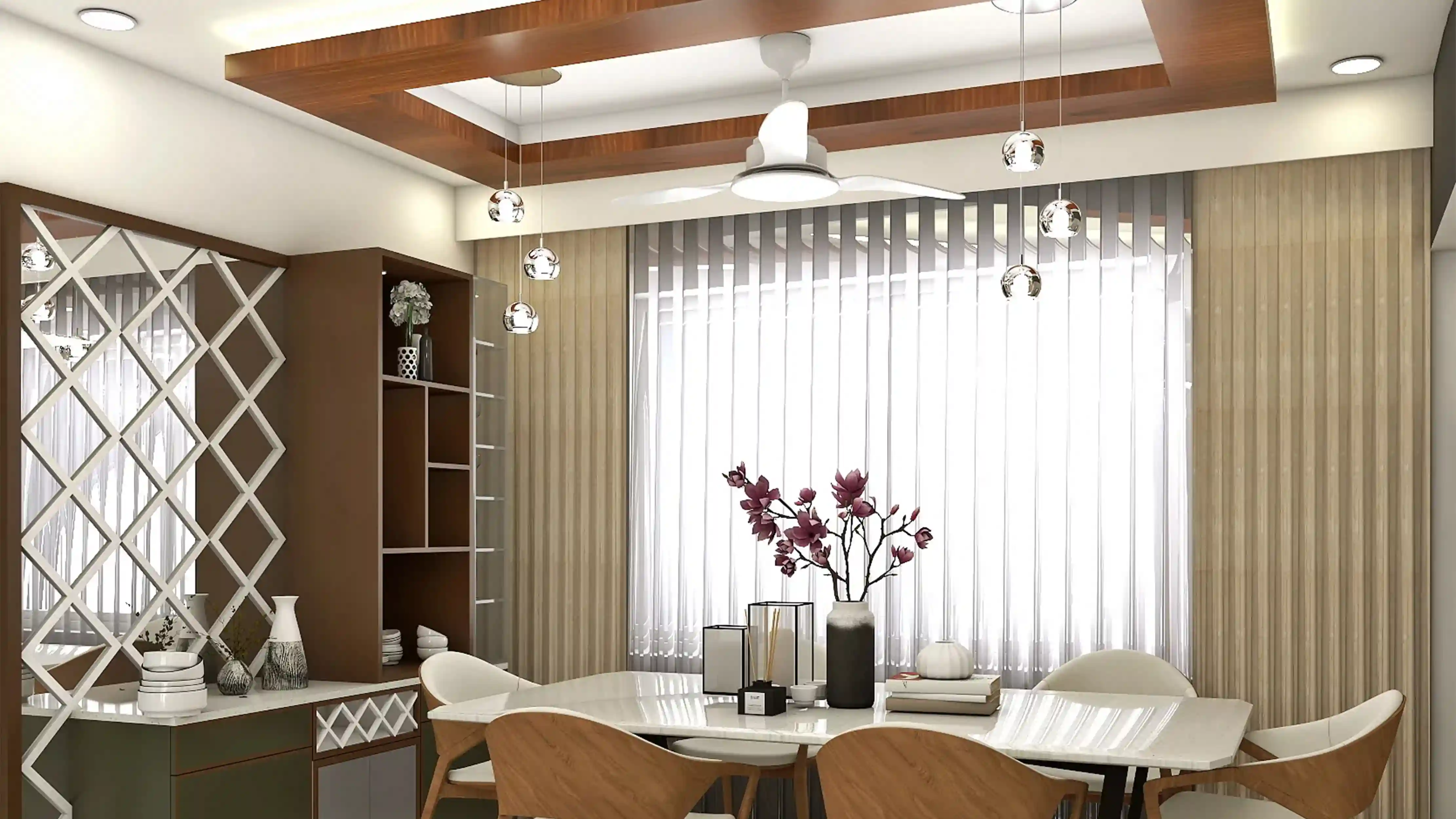 Why go out on a romantic date, when you can have it at your favorite place! Lighting is very important when it comes to beautifying the dining room area. For your dining room's false ceiling, you can get a two-layered ceiling with recessed lighting between layers, enhancing the dining room's appearance and enriching the dining experience. The POP ceiling designs can be set to be effective with a good amount of lighting so that people can perceive and relish your delicious food easily. 
5. Stunning Plus Minus POP Designs for hall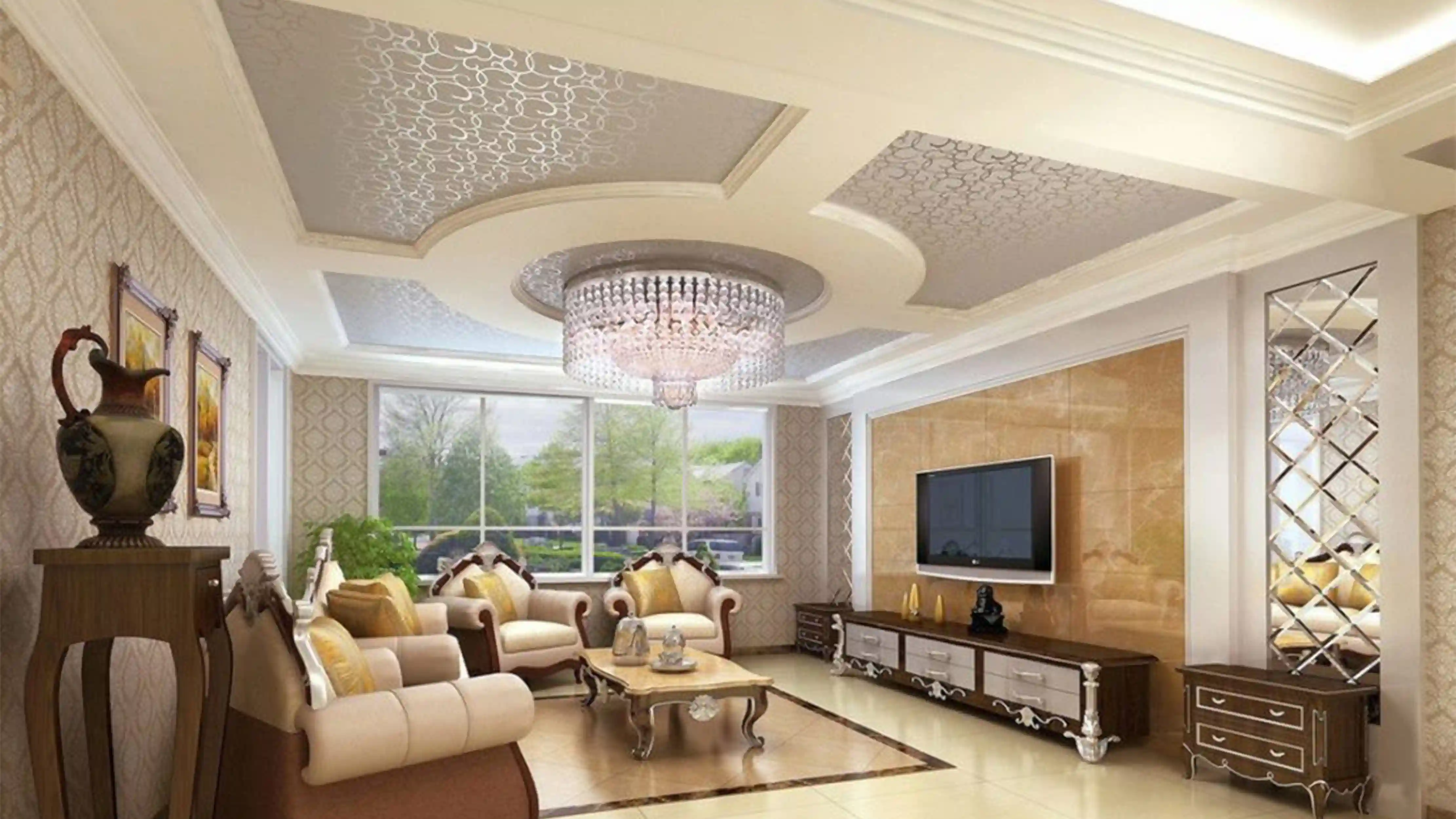 Ornate cornice designs are something that will give your hall a fully ornamentally decorative look and will create a remarkable impression upon your visitors. If you have a large hall that requires different accents and intricate POP detailing with a stunning chandelier, you will get an effect of ritziness and elegance. 
6. Gorgeous Plus Minus POP Designs for living room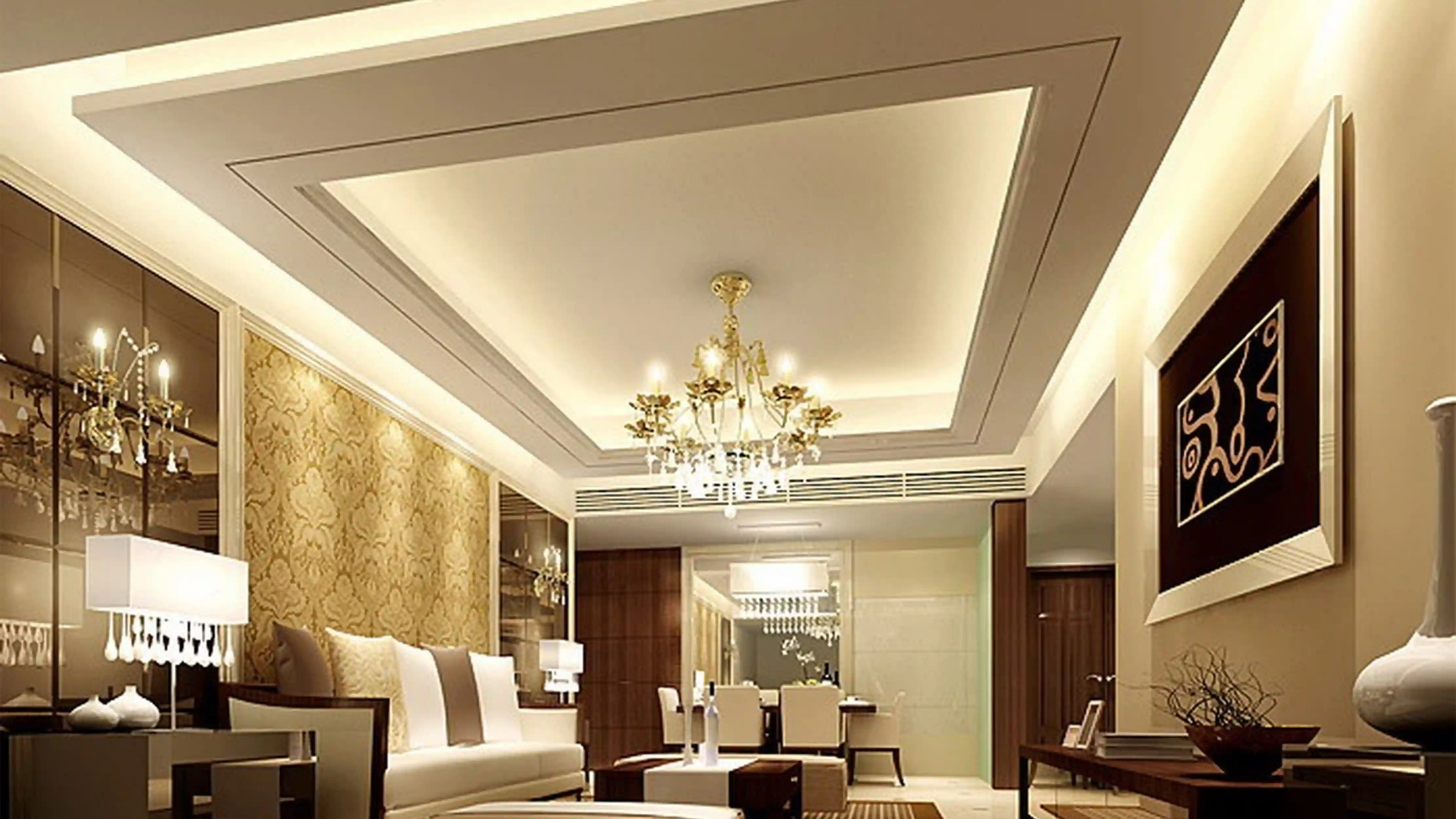 A POP ceiling in your living room will provide an extra layer of insulation. You can add LED lights if you wish to have a warm look in your living room. Or creating a quirky POP design for your living room ceiling can set another option. If you are someone who is fond of classiness as much as geometry in design, then you will find the concept of the living room ceiling quite appealing. 
7. Elegant Plus Minus POP Designs for bathroom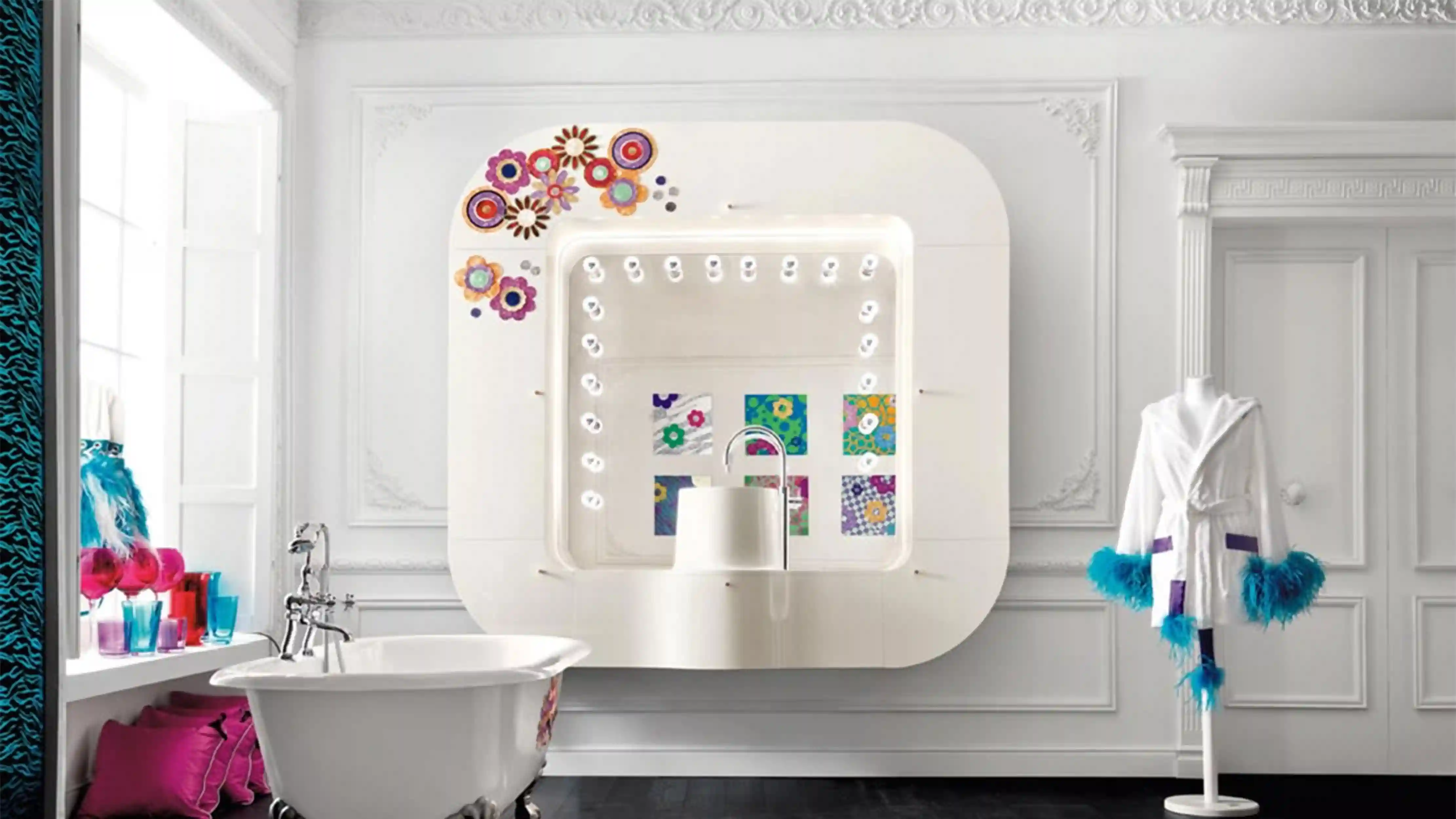 Your bathroom can go from mundane to extraordinary with just an addition of a POP false ceiling. You can give your bathroom the POP curves, swirls, cones, or waves in light color, which will change the outlook of your bathroom and will convert it into a contemporary bathroom. In order to give a touch of a luxurious look, you can add arches and floral decoration with bold colored accents. 
8. Winsome Plus Minus POP Design for porch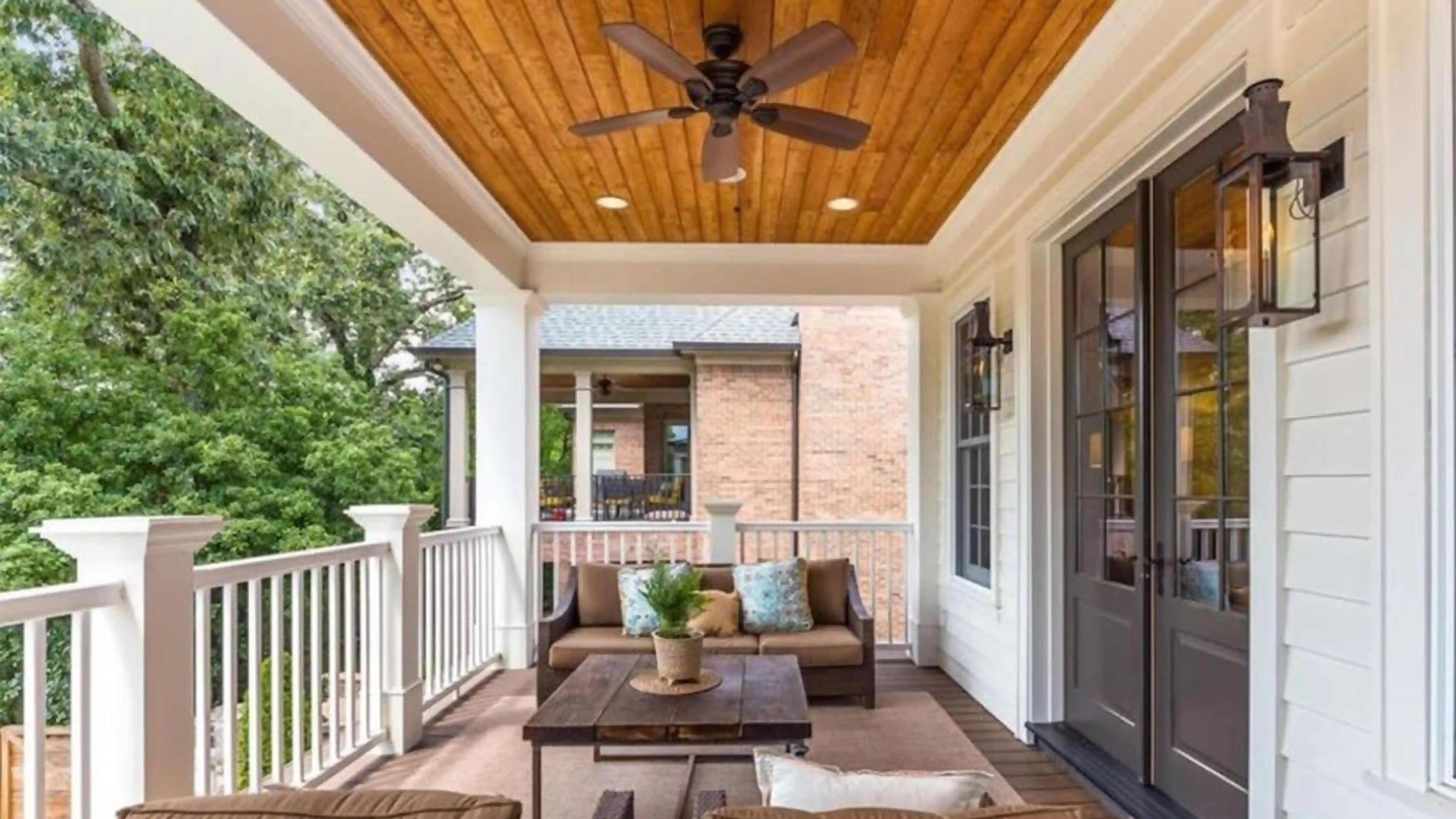 Just because the porch area is situated outside doesn't mean it requires less attention in your home. To give it a more artistic look, you can add arches and pillars; we assure you it will look even more pleasant to the eyes. They, too, deserve a false ceiling, so a simple latticework patterned POP  design is completely enough to make your porch the best area. 
9. Fantastic Plus Minus POP Designs for children's room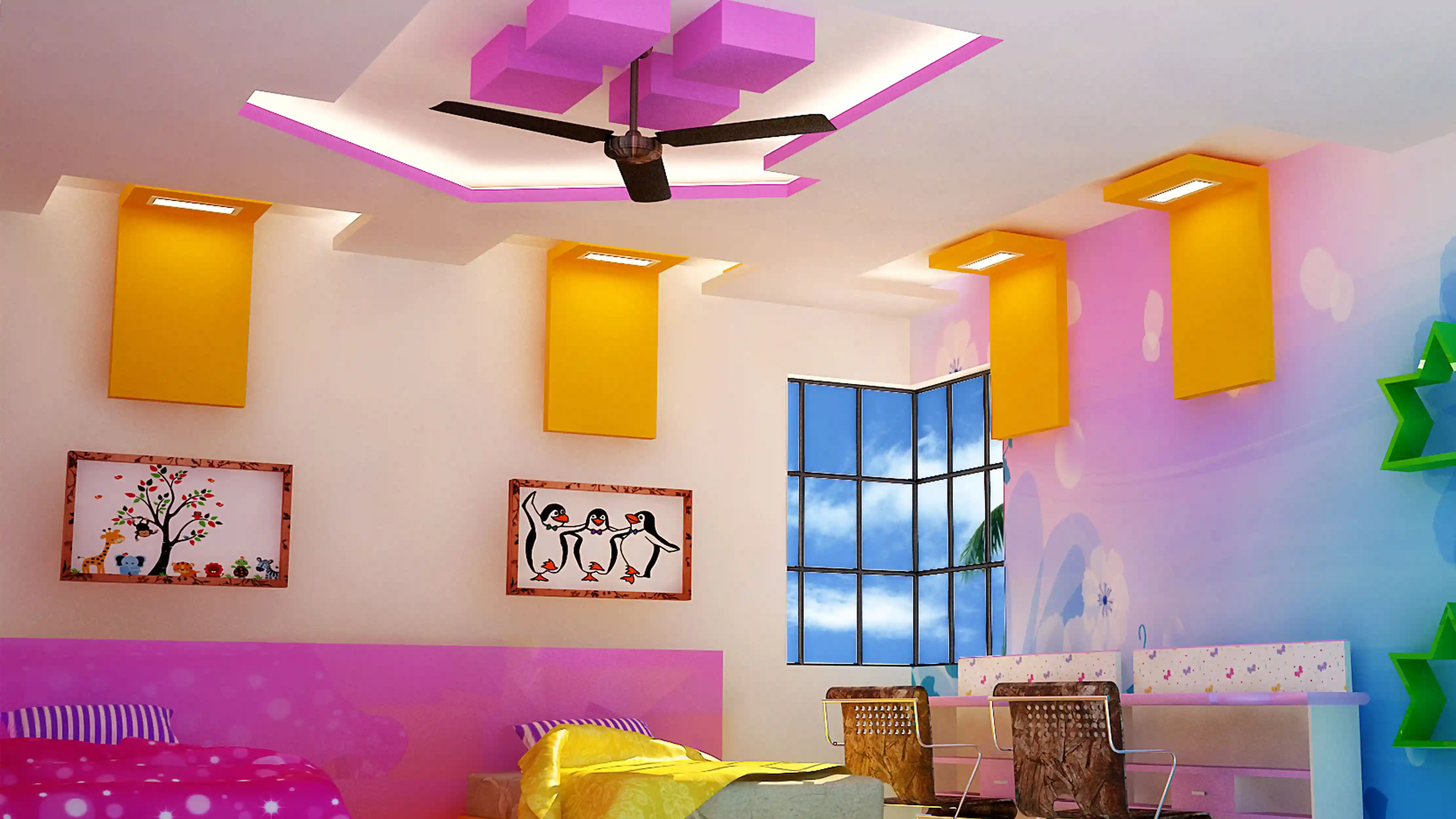 You just can't miss utilizing your creative artistry side for your kid's bedroom, especially when their choices for POP false ceiling are limitless. For your teenage girl, you can create a beautiful, floral-themed room with pastel colors; for your boy, you can use geometrical patterns. There is no point in limiting yourself to see, but you can talk to your kids and see what they like. Maybe their interest lies in something else, and the theme can be based on sports; if your kid is a Potterhead, then it could be the Gryffindor common room or ethereal fairyland for a Barbie fan kid. 
10. Simple Plus Minus POP Design for Puja Room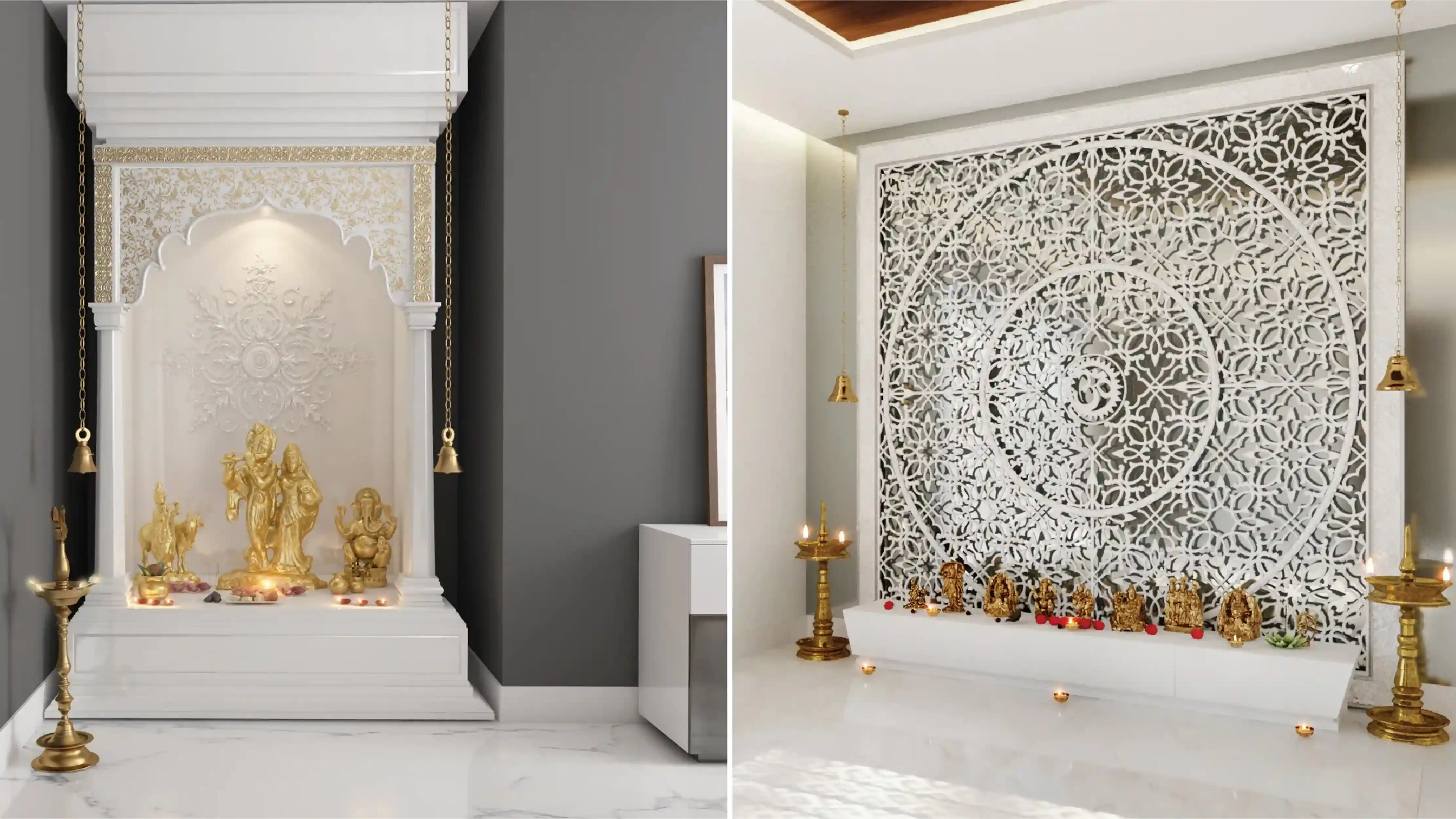 Have you ever noticed what's so enticing about Indian temples? It's their intricately carved and decorated ceiling. And there is no point in thinking that you can't have them because you easily can! With the POP plus-minus false ceiling, you can get the same look in your pooja room at home. You can provide a contemporary look by giving a floral border and hanging bells and chandeliers from the false ceiling to emphasize the detailed designs.  
Read More: Top Home Decor Trends To Make Your Home Look Appealing in 2022