Table of Content:
It's a fact that windows play an important role in a home's architecture, but curtains are the real gems that have the potential to make or break the beauty of a room. 2023's latest designs of curtains hold a magical ability to transform the home interiors and make them look beautiful - more than ever! 
Consider this— Just how your eyelashes need mascara, in the same manner, your room needs curtains— both have look-enhancing superpowers. So this 2023, don't wait for the magic to happen; instead, create one right at home using our curated list of modern curtain designs.
Modern Curtain Designs to Effortlessly Beautify Your Interiors
The unique thing about these new designs of curtains is that they can inject personality into any space. Installing any of these below-mentioned curtains at home can make a room look brighter, wider, higher, and more spacious. 
1. Cotton Curtain Styles for Minimal Interiors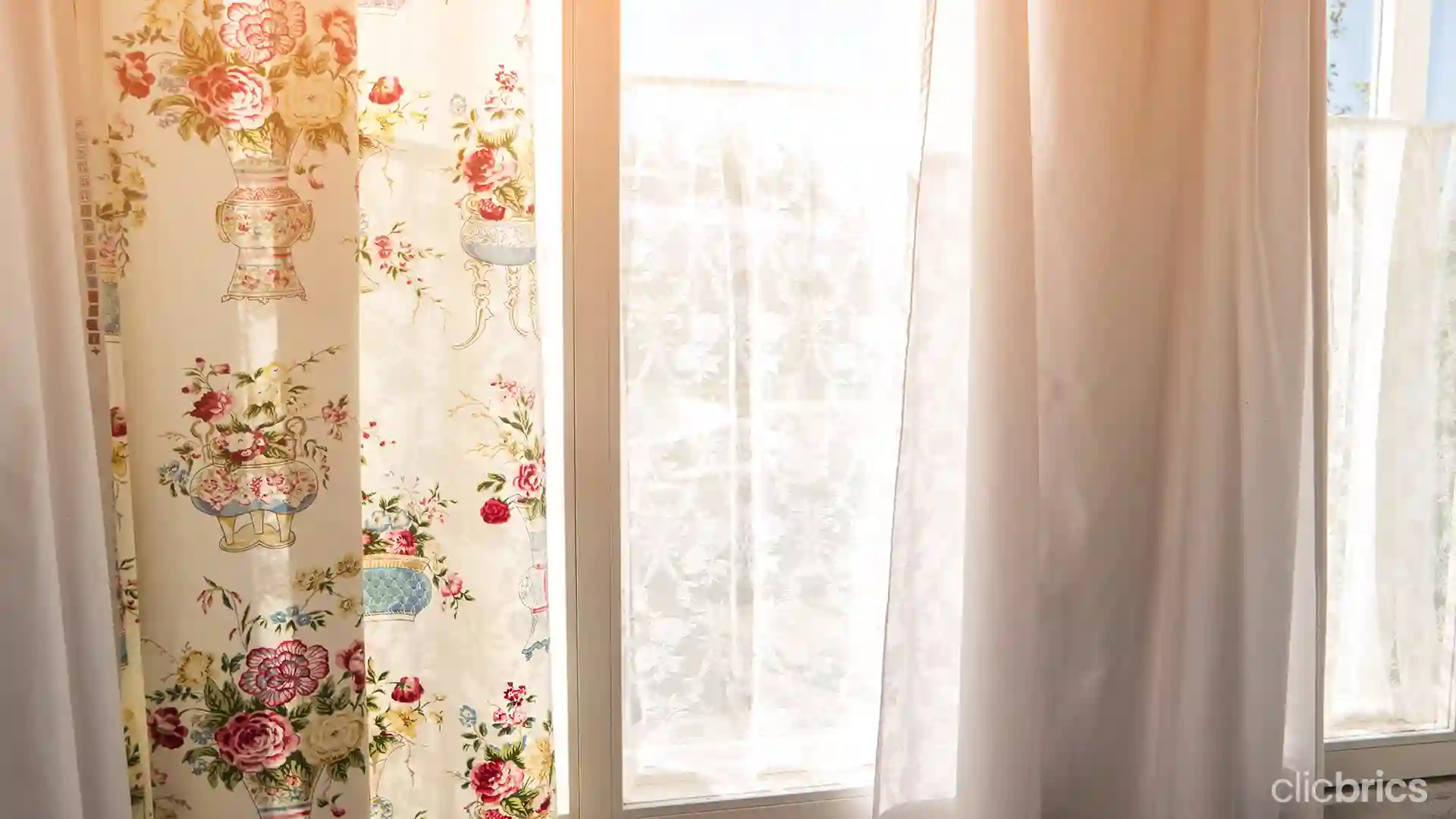 If you prefer a simple and sophisticated look for your home's interior and have decorated it that way, don't break the drill by installing heavy curtains. Yes, you've read that right! 
Overdoing any of the curtain styles just because they are in-trend will not do justice to your personal choice and space. So, give your windows simple cotton curtains and maintain the simplicity and vibe of your interiors. The subtle layer of textured and beige color cotton curtains will ensure softness and durability. 
2. Velvet-Textured Modern Curtains for Living Room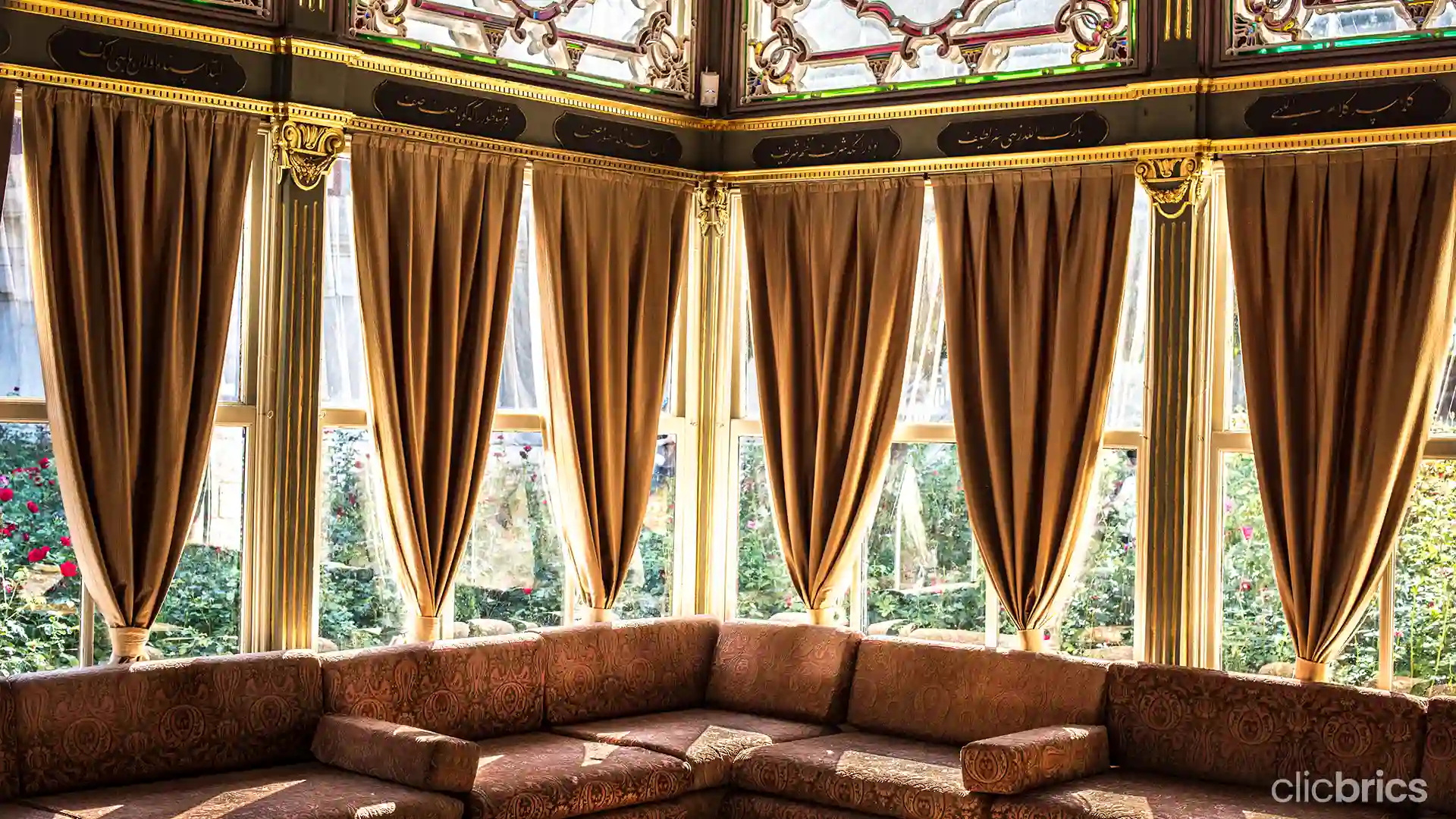 The beauty of velvet is that it exudes an ultra-modern vibe. To give your window the desired treatment, install dark green or wine-colored velvet curtains for your living room. Not only will these curtain shades inject a glamorous twist into your living room, but they will also be easy to maintain. 
3. Jute Blinds & Ceiling-to-Floor Curtain Designs for Bedroom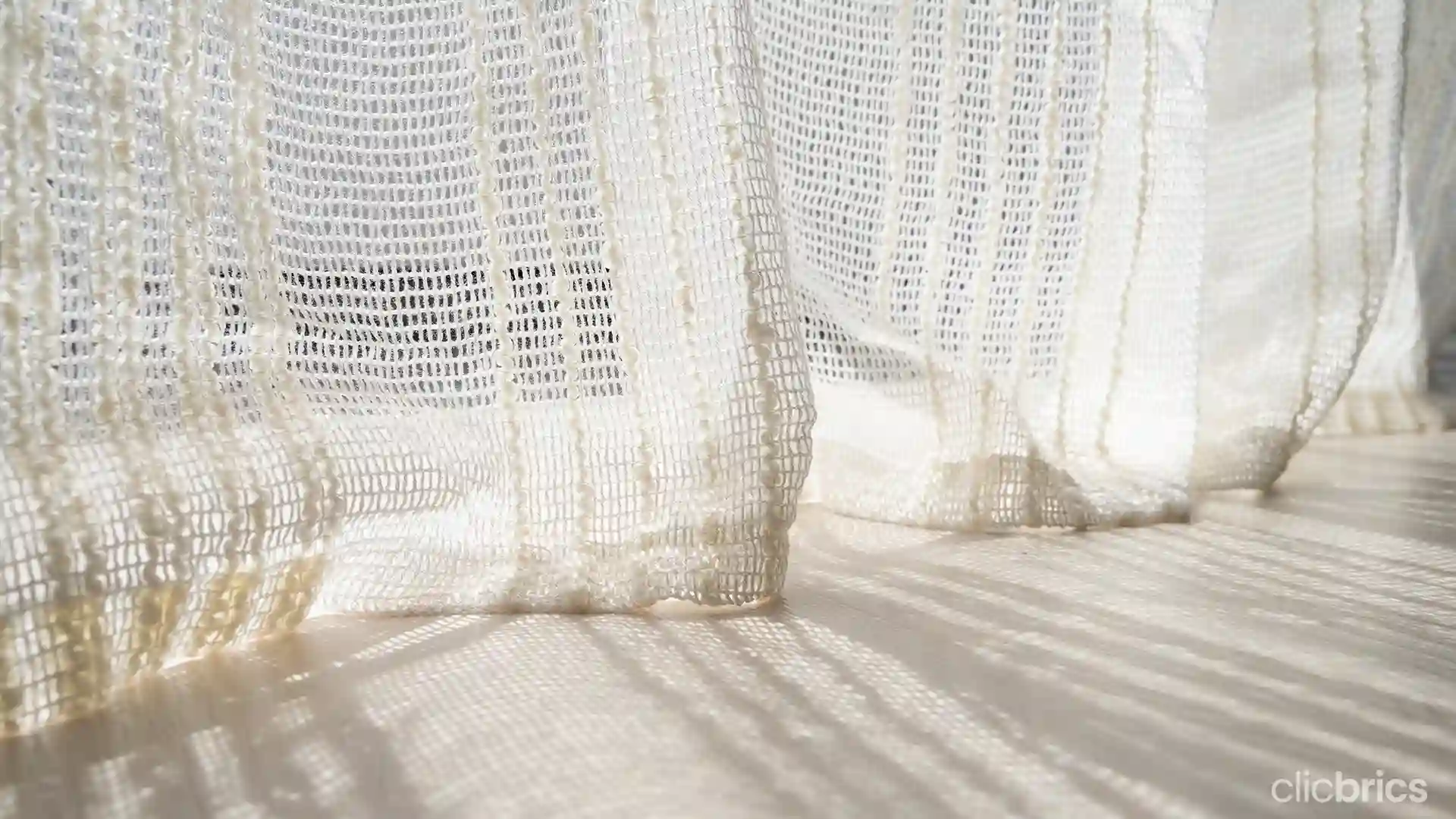 Adding jute blinds and ceiling-to-floor curtains will add warmth and comfort to your sleeping space. Not only this, but if you install these curtains in the kid's bedroom, where there is a study table, the kids will get the right amount of natural light to enhance their reading time. 
Also Read: Amazing Bedroom Decorating Ideas To Uplift Your Sleeping Space
4. Add Lemon Ombre Curtain Styles To Add a Drama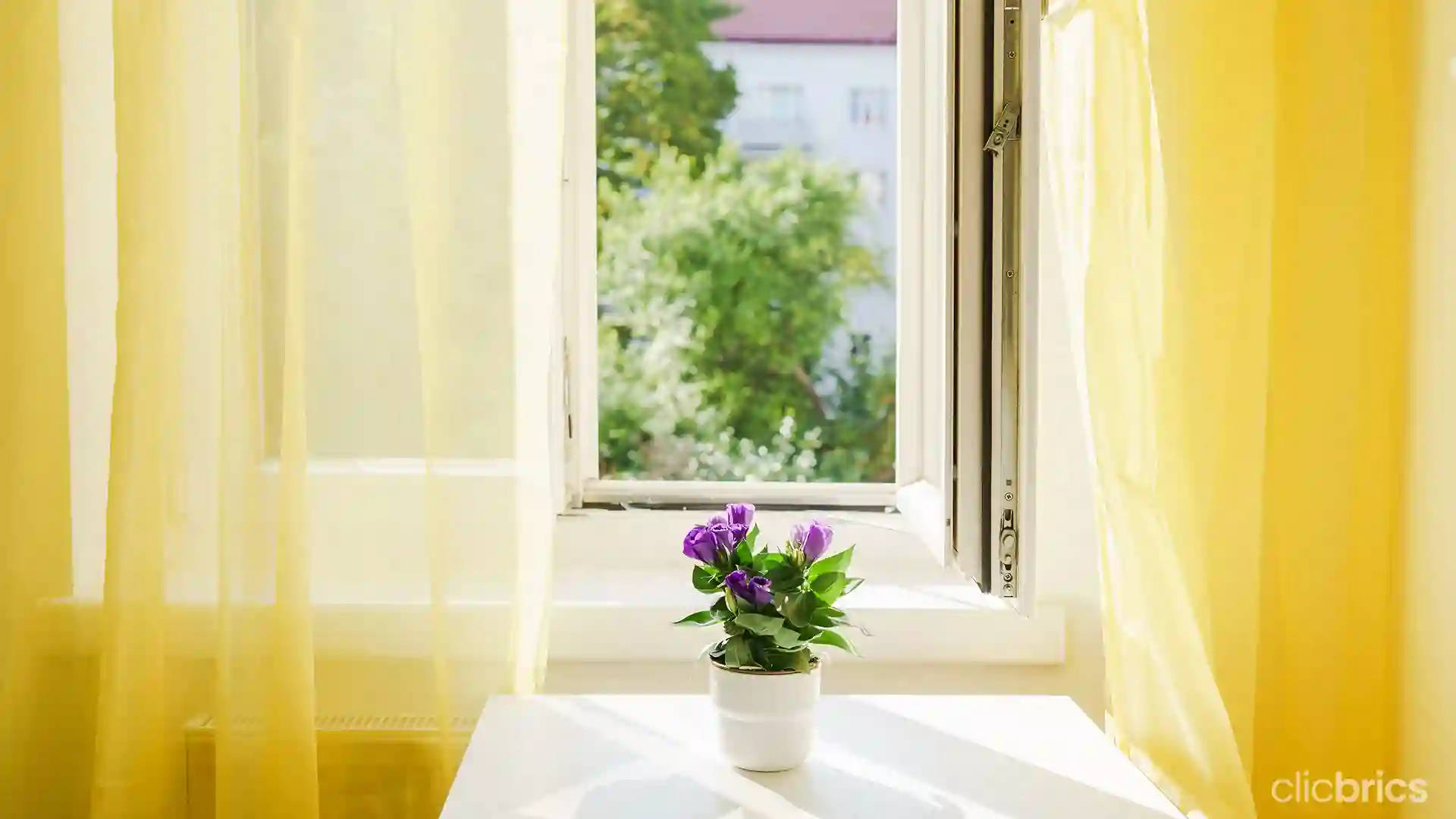 While the aim of curtain designs for bedrooms is to keep the light out, they can also accentuate it during the daytime. In the bedroom that faces the front, add lemon ombre curtains to enjoy the views outside and nature's vibe. 
5. Mountains-Inspired Latest Design of Curtains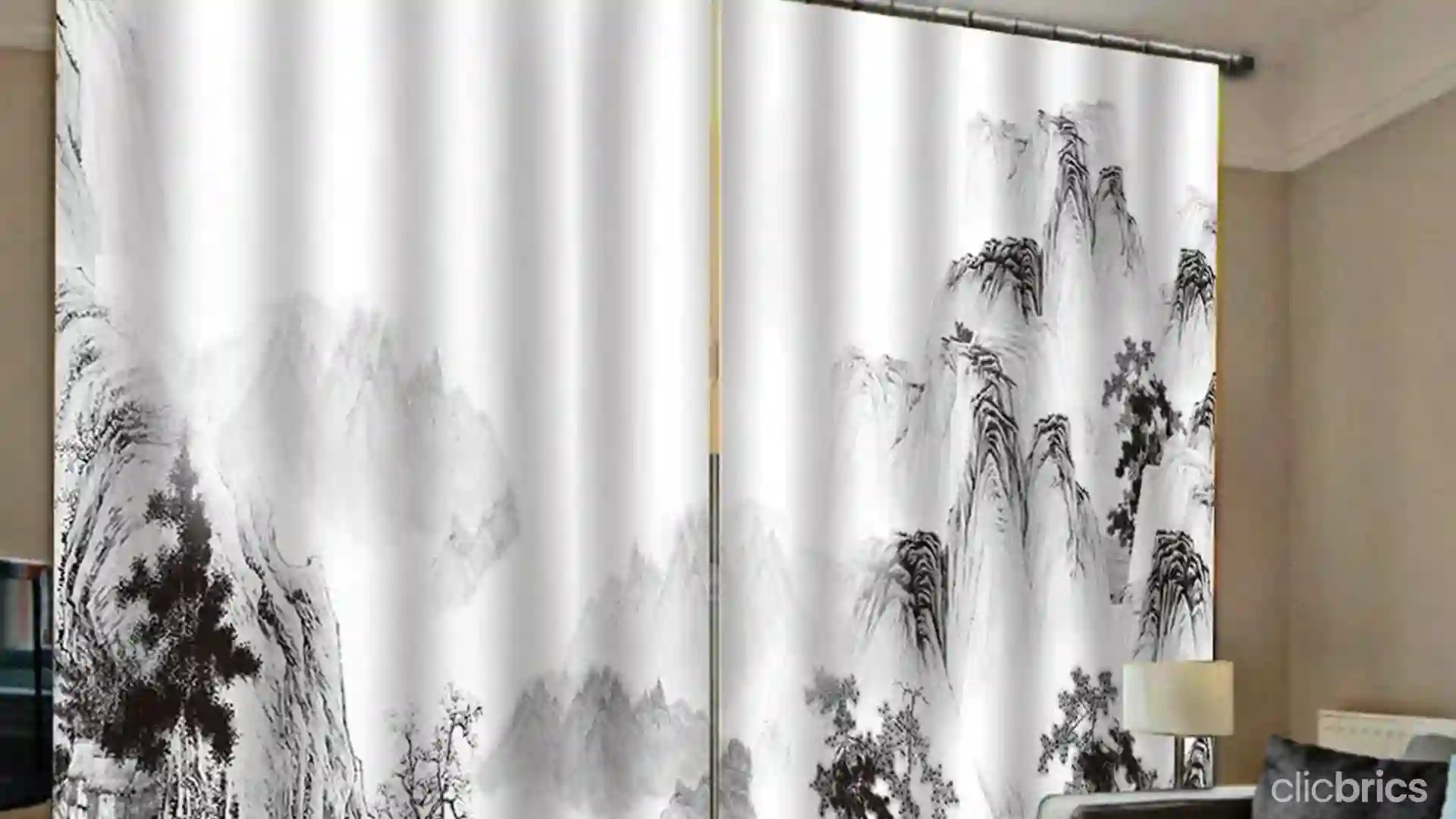 Source: aliexpress
With their icy tone and style, these blueish-gray curtains will immediately transport you to mountain summits covered in snow. These curtain styles will also look adorable with gray-colored antique walls and can perfectly blend with a room's decor. Your bedroom will feel cool, and you will enjoy a calming state of mind. 
6. Solid & Printed Patterns From The Latest Designs Of Curtains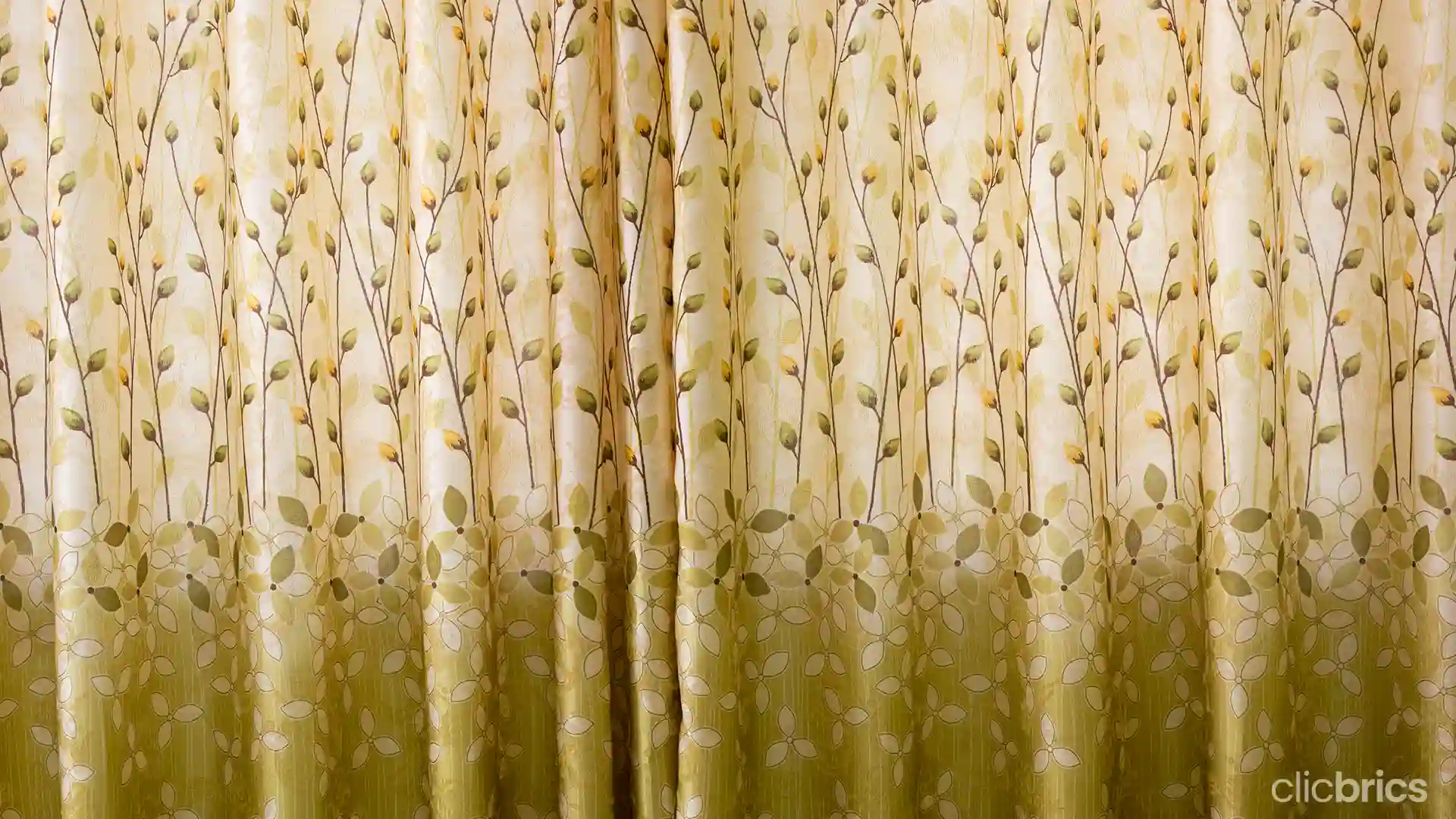 Do you have large windows in your home? Well, the time has come to get your hands on the latest design of curtains, which come with layers of prints and solid patterns. These curtains are currently trending and in high demand. This is because they tend to add more impact to elegant interiors. 
Also Read: Make Your Home Look Perfect With These Window Styles
7. Gold-Themed Patterned Luxury Modern Curtain Design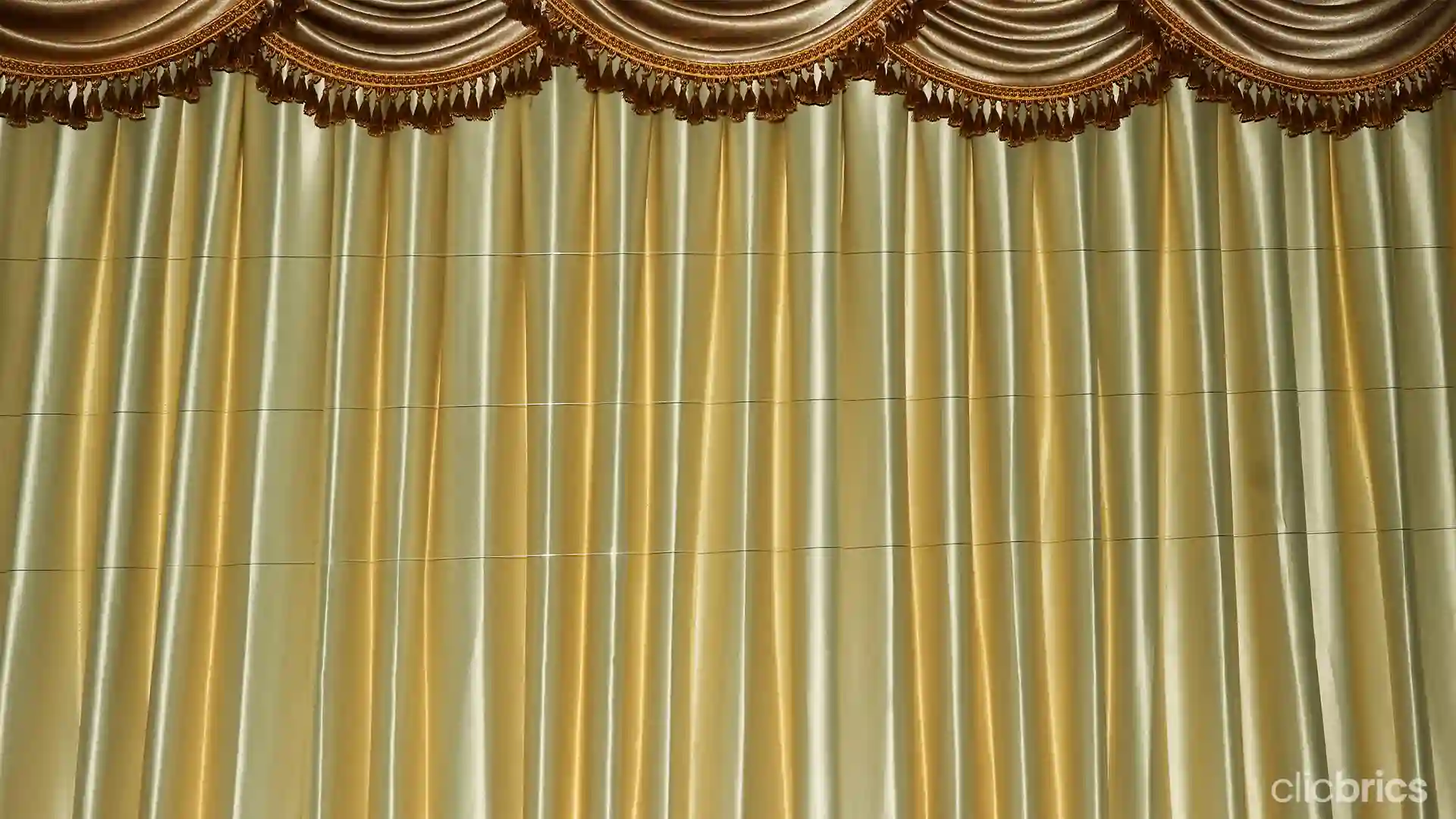 Looking for a way to add a touch of royalty to your living room? A straightforward way is to add gold-themed curtains. This latest design of curtains will embellish and accentuate your living room. Add a mirror-accented wall, solid brown furniture, and a glass chandelier in the middle to beautify it further. 
8. Floral Curtain Designs for Windows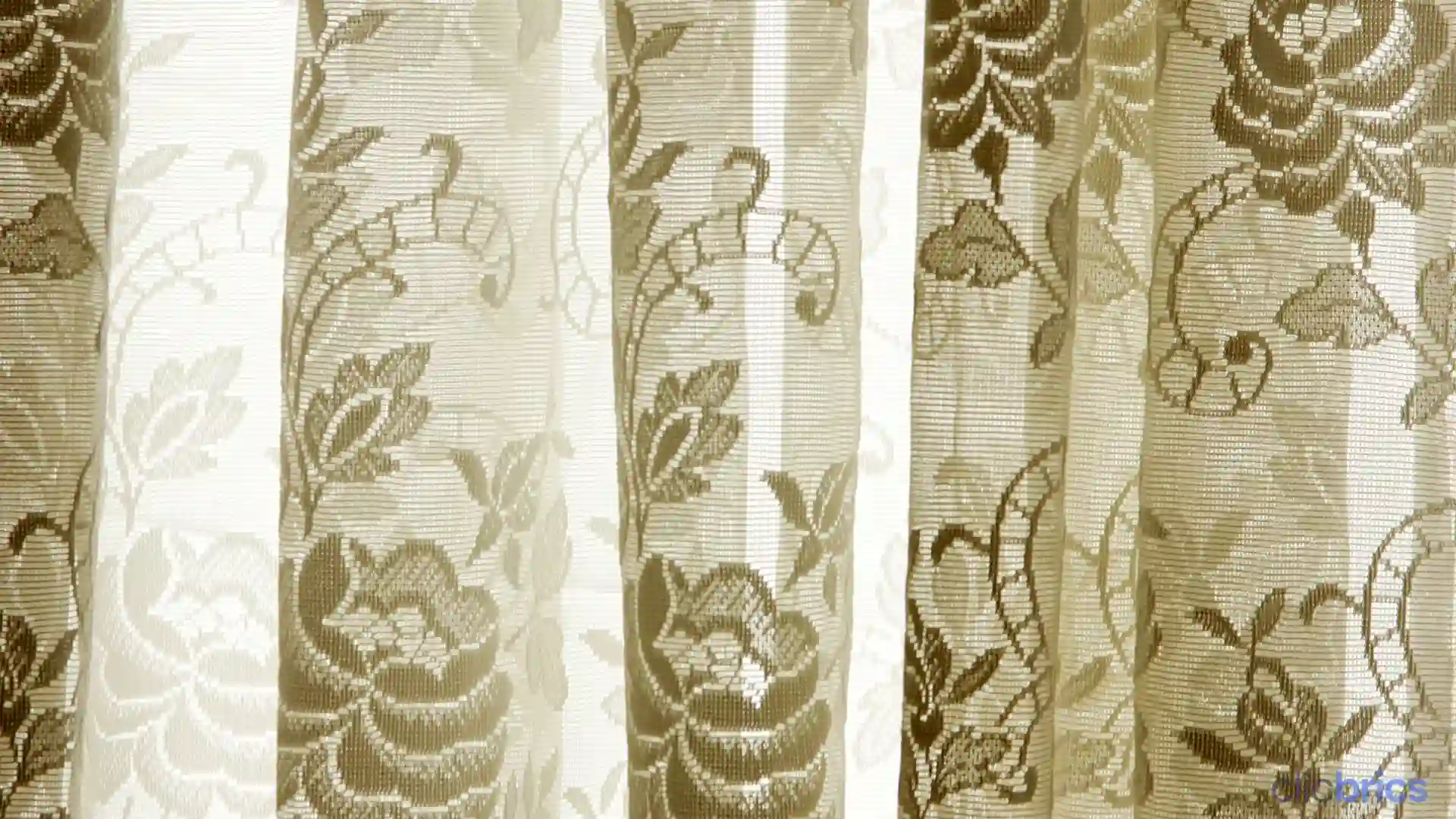 Florals are one of the finest choices when it comes to curtains. These flower-inspired modern curtain designs can effortlessly match any type of home decor and don't look too much. Consider purchasing leaves, flowers, and tree patterns if you like floral patterns. 
9. Reyna Curtain Designs for Bedroom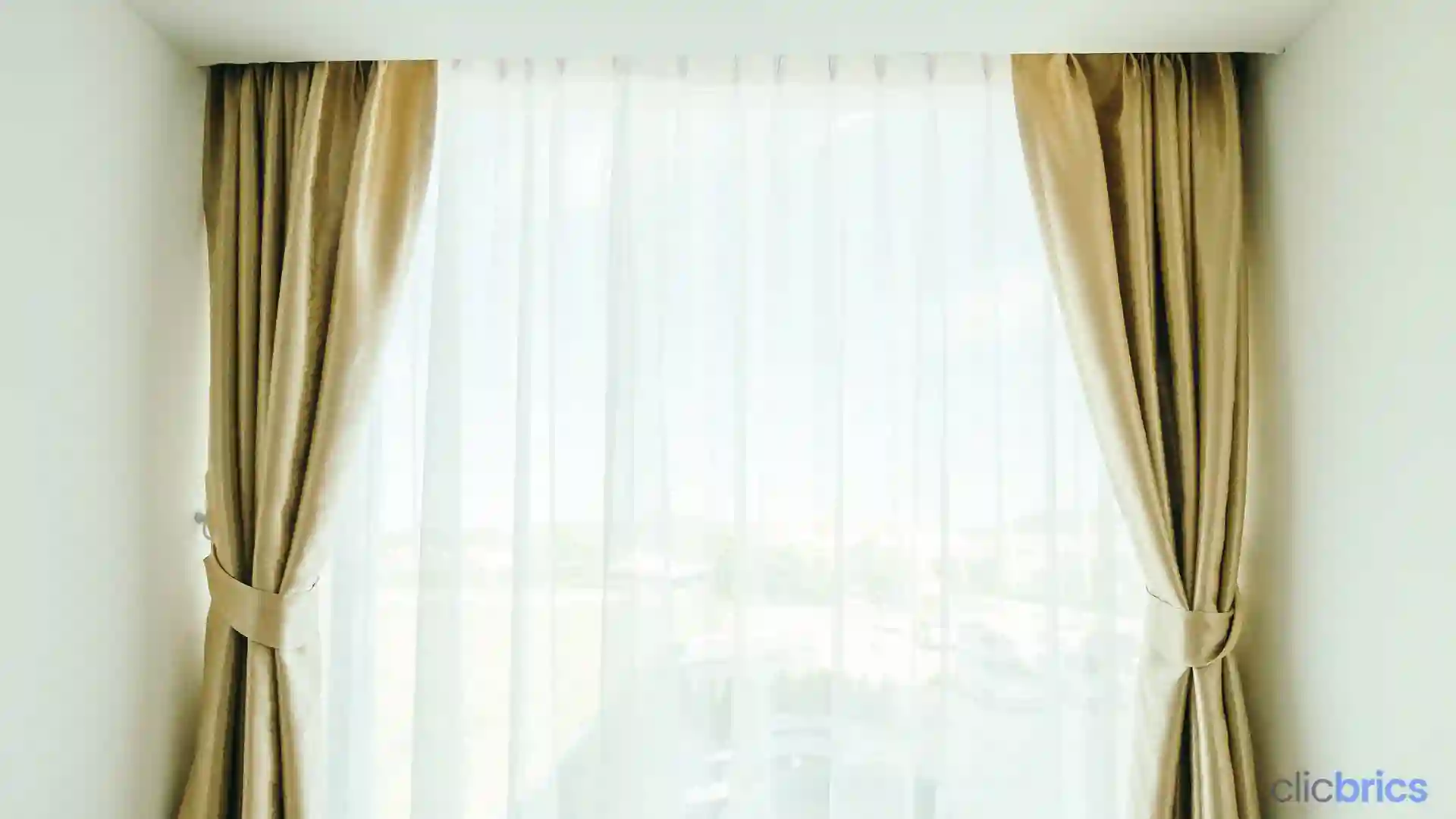 The beauty of Reyna curtains is that they have frills, which make them look lavish and vintage. This latest design of curtains is best suited for girls' bedrooms. The borders have eye-catching, elegant frills, and if you customize them with traditional borders, you can use these curtains in the dining room as well. 
10. Twin Layers of Curtain Designs for Bedroom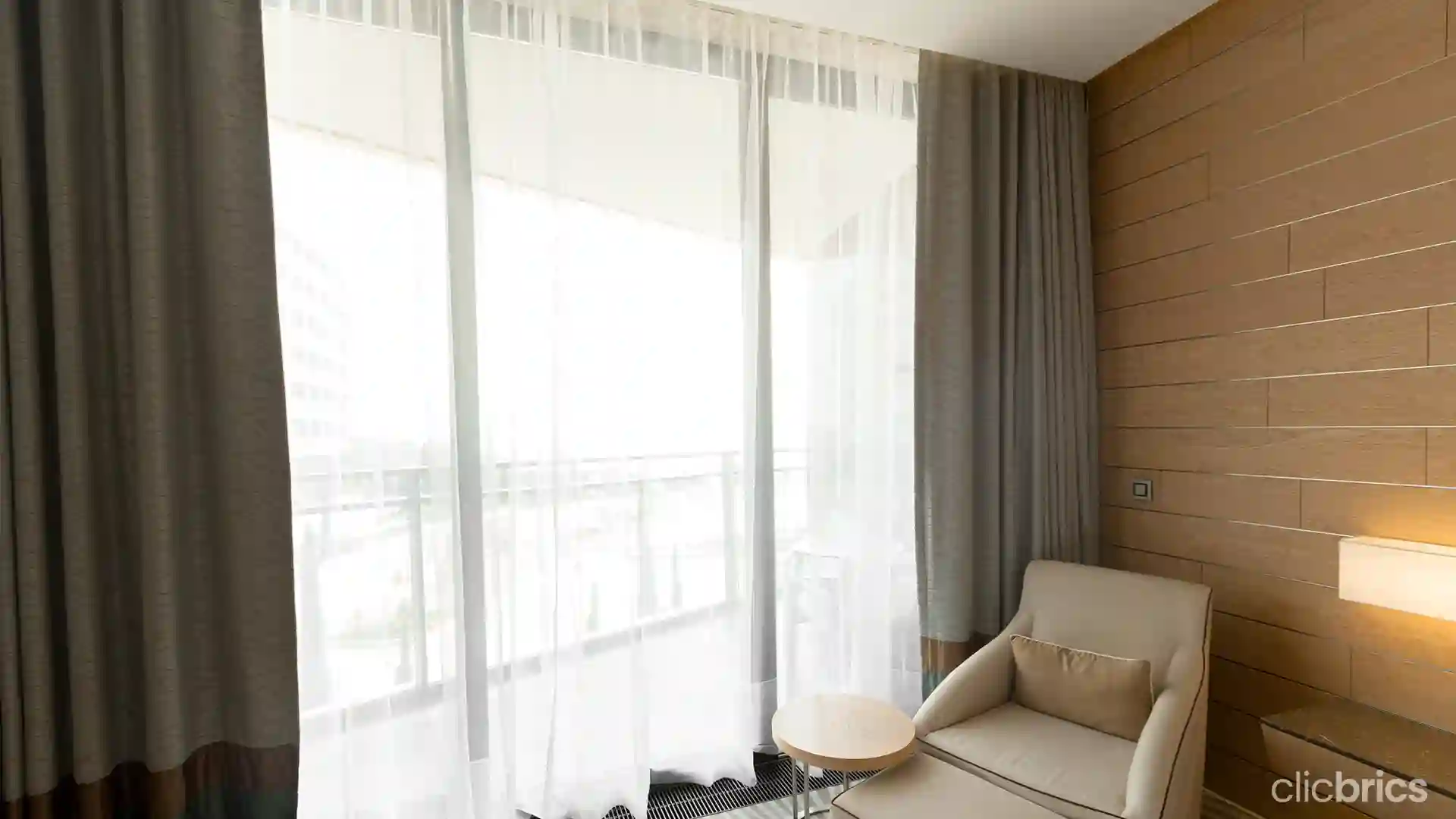 If, until now, you had a habit of relying on single curtains, then it's time to opt for a modernized version. Instead of going with single layers, try this another latest design for curtains, which includes double layers. All you have to do is prepare the top layers and tie them up. It will create a vintage look and enable you to highlight both layers. 
Also Read: Top 5 Non-Negotiable Tips When Purchasing Winter Curtains
Whether you want a modern look or want to make a small space look bigger, these latest designs of curtains will help you achieve your every desire! These curtain styles are definitely unique and can suit your home's decor.