Jacqueline Fernandez is known for her infectious smile. This Sri Lankan beauty can easily go from cute to gorgeous to sultry. The Mumbai apartment of the actress resonates with the personality of this bubbly actress in every sense. Designed by one of Bollywood's favourite home stylists, Ashiesh Shah her sea-facing house is a mini Paris in Mumbai. Let's take a look:
Jacqueline's Home Reflects Her Personality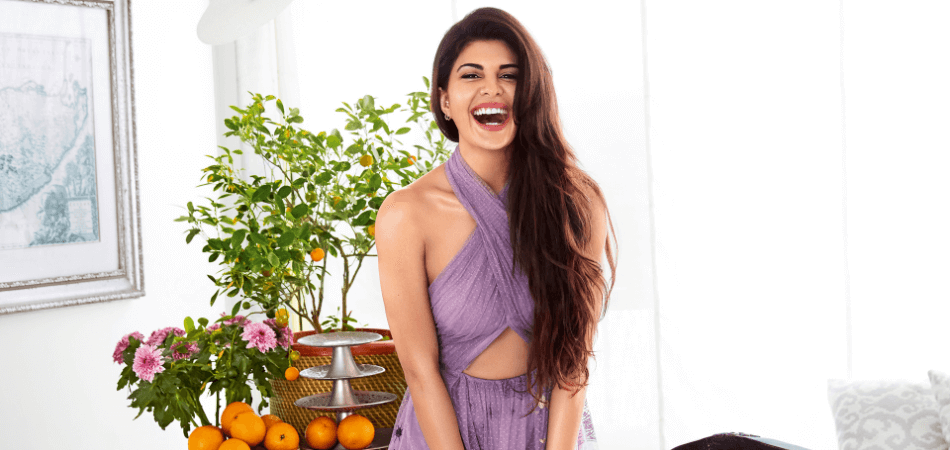 When the chirpy actress decided to revamp her house, interior designer, Ashiesh Shah decided to take charge. According to Ashiesh, her apartment is pretty outstanding as light enters directly into the room from all directions and it catches the view of the ocean, the garden and everything.
Also Read: Color Combination For Room
The Piano Corner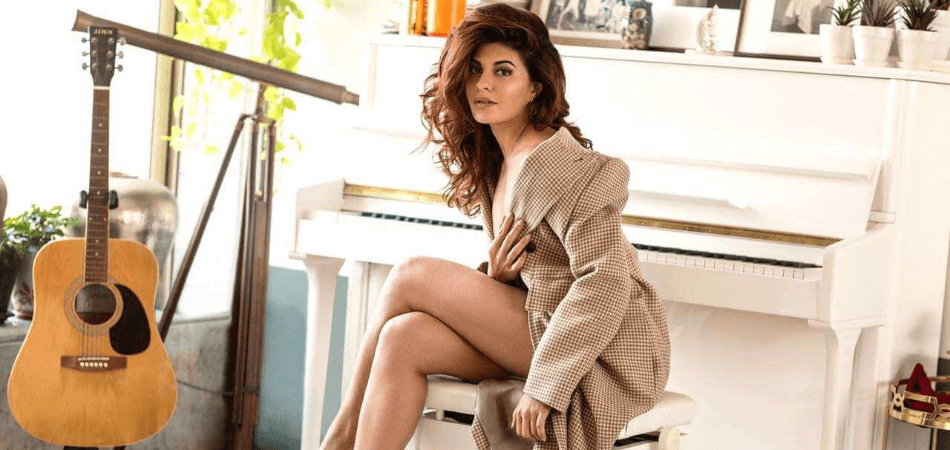 Jacqueline loves wide open spaces and a sea view. Thus, her Mumbai apartment is sea-facing and has a womanly space that showcases her love for flowers, music, books, sunlight and a pastel palette. She has a vintage music player and the piano, the knick-knacks and books in her living room.
Living Room In This Parisian Abode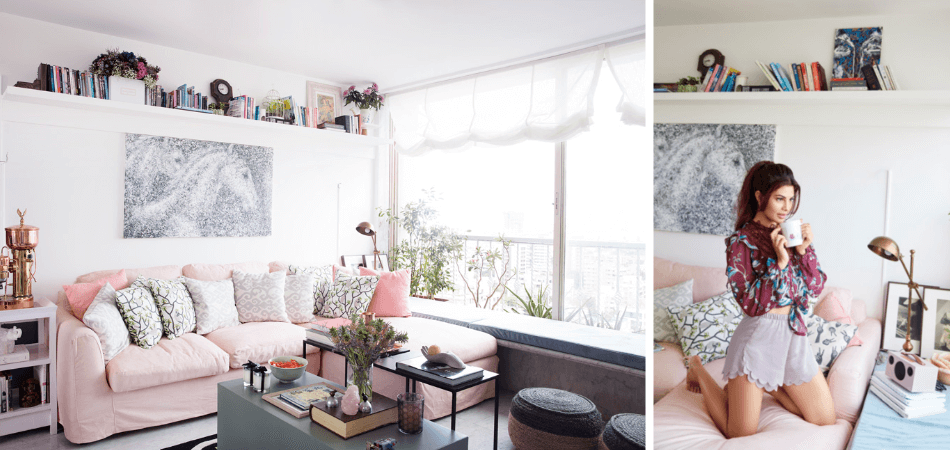 Her living room is bright and sunny and she hangs a monochrome horse painted by Salman Khan, a piece she holds close to her heart.  The art lover also adores her recently acquired single-edition print from Ceylon photographer Lionel Wendt.
Also Read: Main Hall Fall Ceiling Design
Balcony: Most Favourite Corner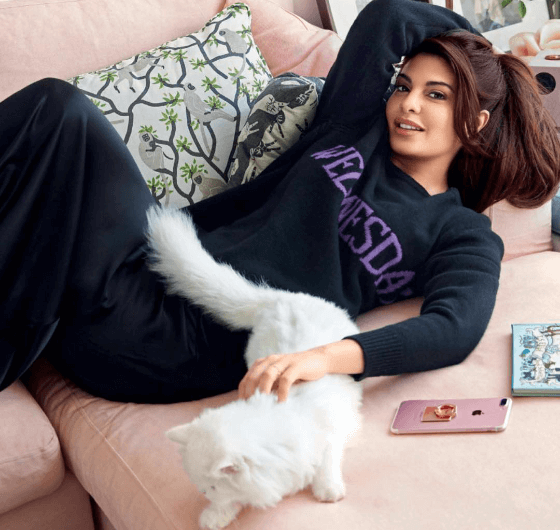 There is the balcony in the living room which is the most favourite and the cosiest corner of the Judwa 2 actress that can be easily turned into a cushy daybed, where she loves to spend time with her cat Miu Miu.
Jacqueline's Love For Music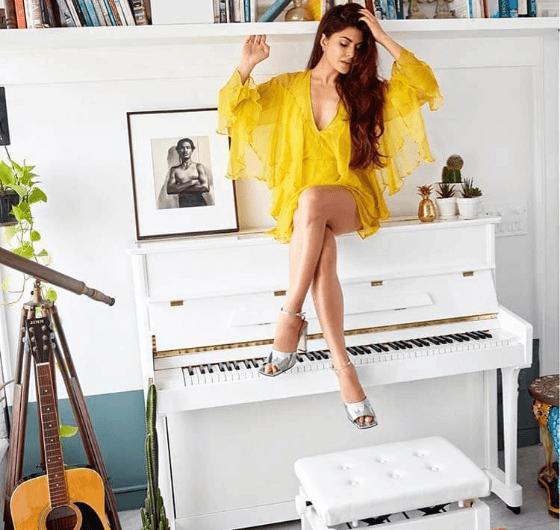 There is one thing which is very common in every room plant. Every nook and corner in the house is filled with indoor plants. Jacqueline loves music and that is why there is a guitar, books on music and white piano which the beautiful actress love to play.
Also Read: Home Design Tips
A Perfect Nook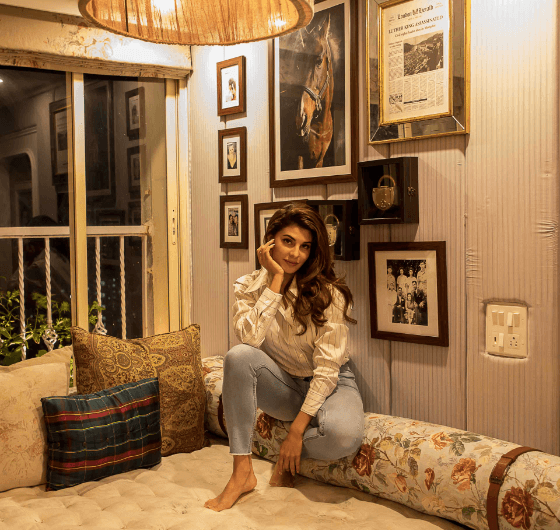 Recently, her pad has been redecorated by Shahrukh Khan's wife, and ace designer, Gauri Khan. Set against a beige backdrop, her home will make you envious. Gauri used branded Ralph Lauren wallpaper and upholstery to create a cosy nook for the Judwa 2 actor.
Gauri Khan and Jacqueline Fernandez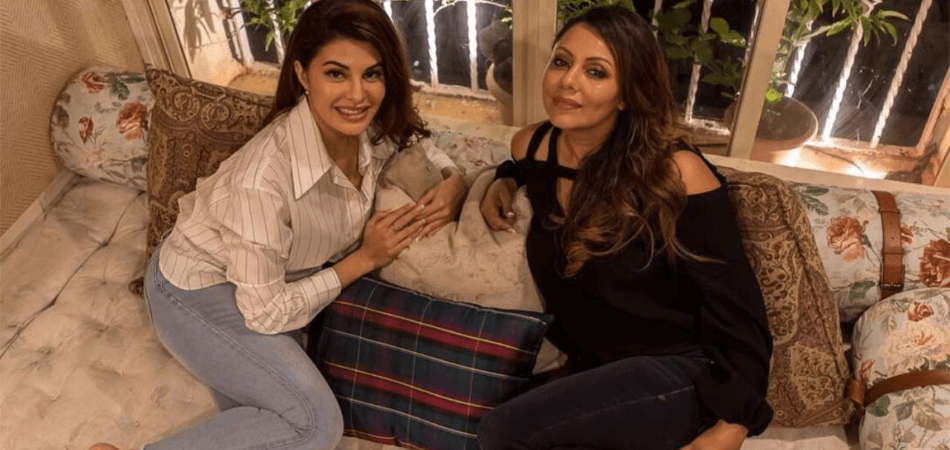 In the photos, the interior designer Gauri Khan can be seen posing with Jacqueline at the reading spot of the actress' apartment.  Comfy pillows with glass windows and a view of the skyline set a welcoming environment. You can see the neatly aligned books on the wall shelf and there are many framed posters on the wall opposite.
Also Read: Balcony Design Ideas