Table of Contents:
The spooky season of the year is upon us, and we can't keep calm. Whether you are a born crafter or a first-timer, planning a party that can be successful enough to embarrass last year's Halloween party can be a bit of a challenge, but in the end, it's your goal. Those sleepless nights when you are busy surfing the internet, and the jitters you are experiencing are all because you lack some unique yet interesting Halloween decoration ideas that you can easily incorporate at home. But why fear when Clicbrics is here? We have compiled a list of some great Halloween decoration ideas that will transform your indoor and outdoor looks without breaking the bank.
So, from homemade pumpkin dioramas to bloody table decor, prepare to learn about these cheap and easy
DIY Halloween decorations
that will give your home a thriller look—not to mention the creepiness they'll add!!!
1. Dried Flowers Ring on the Door
At this moment, dried flowers are breaking the internet. And why not? Dried flowers help in providing a spooky touch. So, it's time to place the dried flower ring on the door with plastic spiders to give it a thrilling look.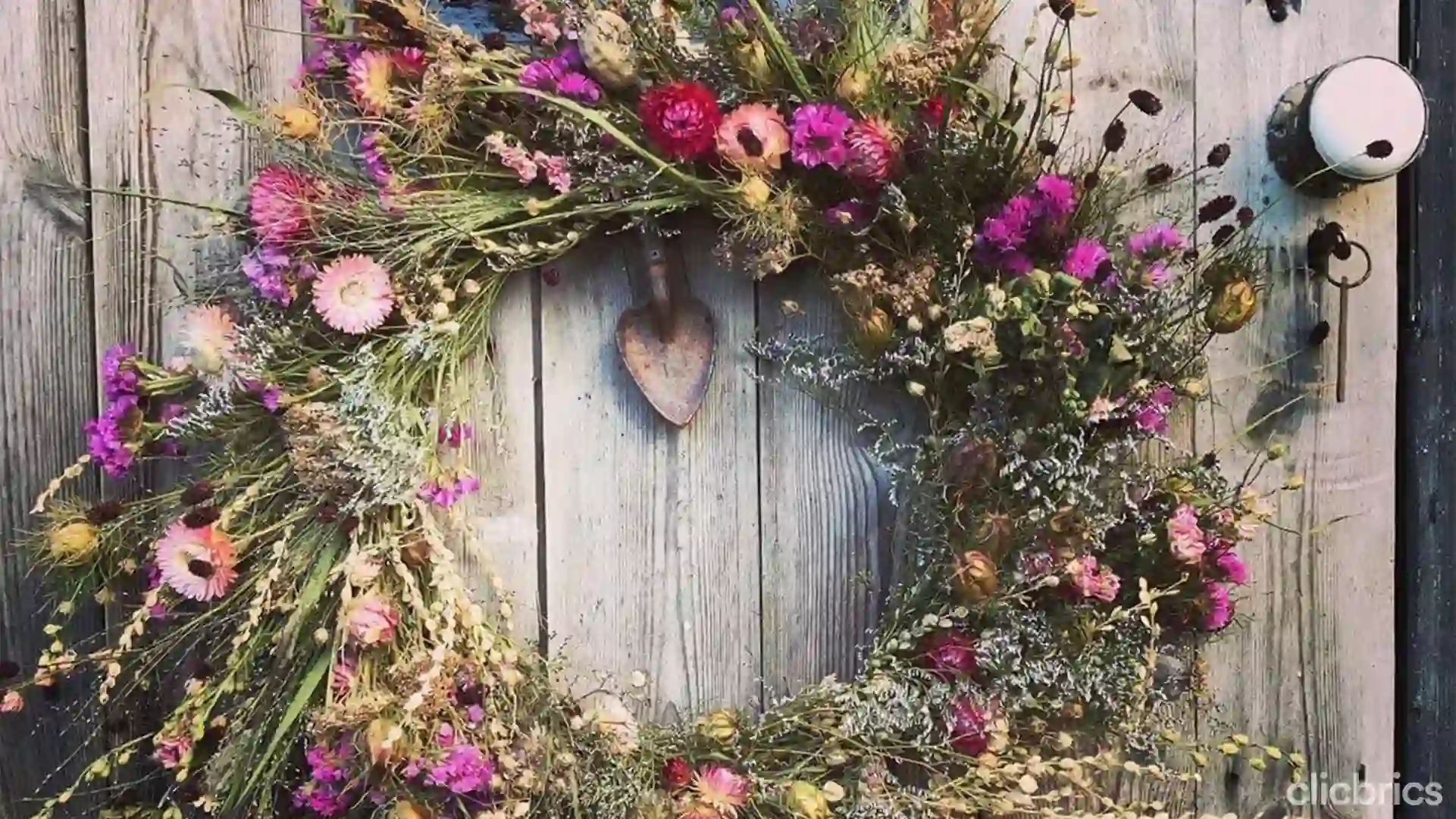 Also Read: 10 Ideas for Home Haldi Decoration at Home That Will Take the Internet By Storm

2. Dead-end Arch for Terrifying Entrance
The main focus of Halloween party decorations is making an impressively terrifying entrance to greet your guests. You need to secure two branches on either side of the walkway to make it an exciting entrance. When finished, tuck the tips together and secure them with garden string.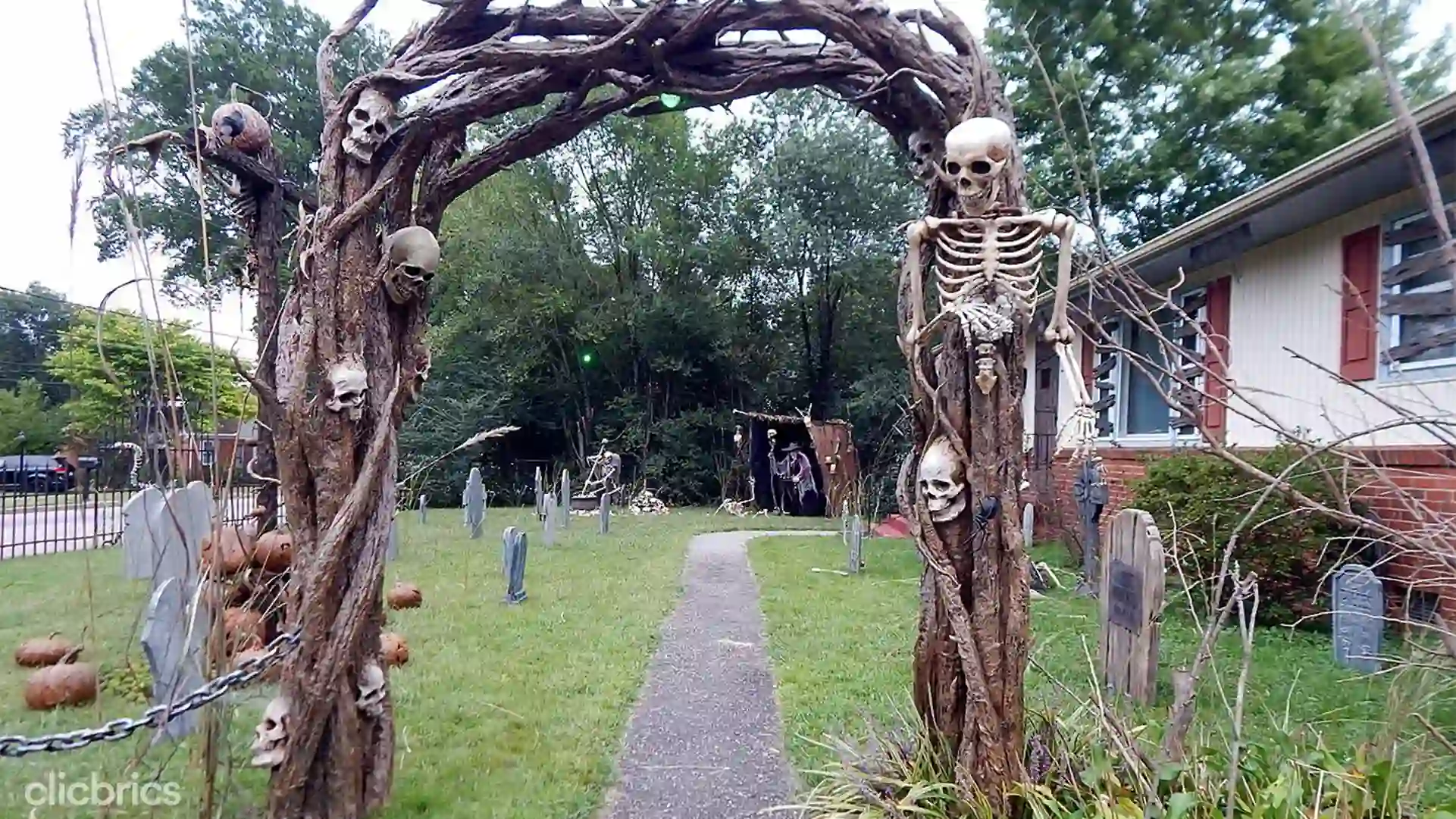 3. Halloween Decorations at Home Are

Incomplete Without Pumpkins
Let's say you've never hosted a Halloween party before. The one thing that all these Halloween-themed parties have in common is the presence of pumpkins.
You can start making creepy expressions once the pumpkin flesh has been removed. Make some eerie pumpkin lanterns for easy Halloween decorations. After cleaning it, you have to place a candle or tealight inside each pumpkin. It will make the ideal indoor Halloween decoration.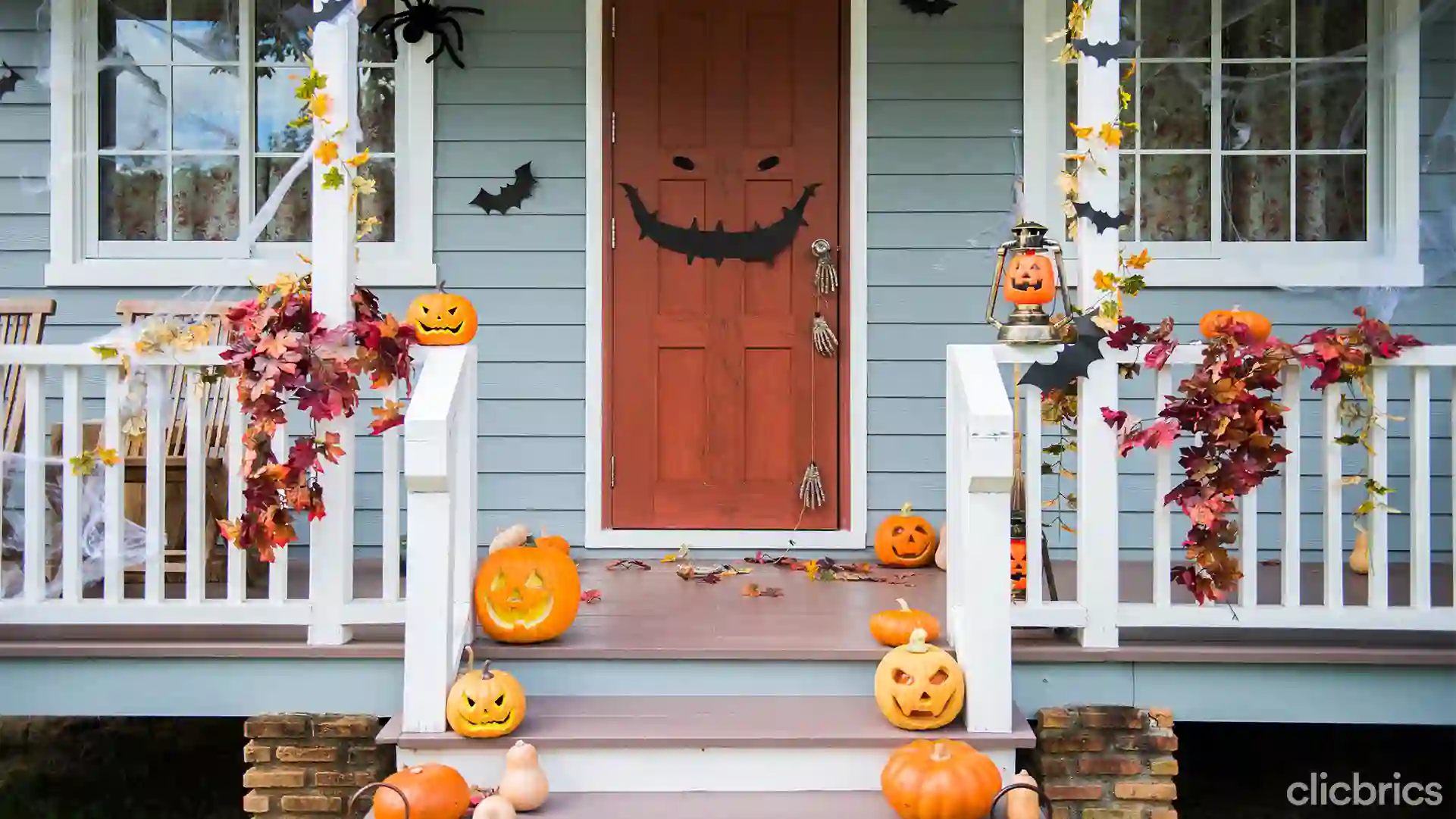 Also Read: 8 Birthday Decoration Ideas That Will Make Your Party- Just WOW!

4. Use Those Antiques Objects For Creating Spooky Atmosphere
There are always new ways to make your house feel creepy around Halloween, but that doesn't mean you can't use the items you already own. For example, you might use old books with worn covers and candlesticks as the perfect Halloween décor for your house. Your Halloween party will be a blast if you cover the entire area with fake spiderwebs. These two Halloween decoration ideas are enough to help you create a spooky vibe at home.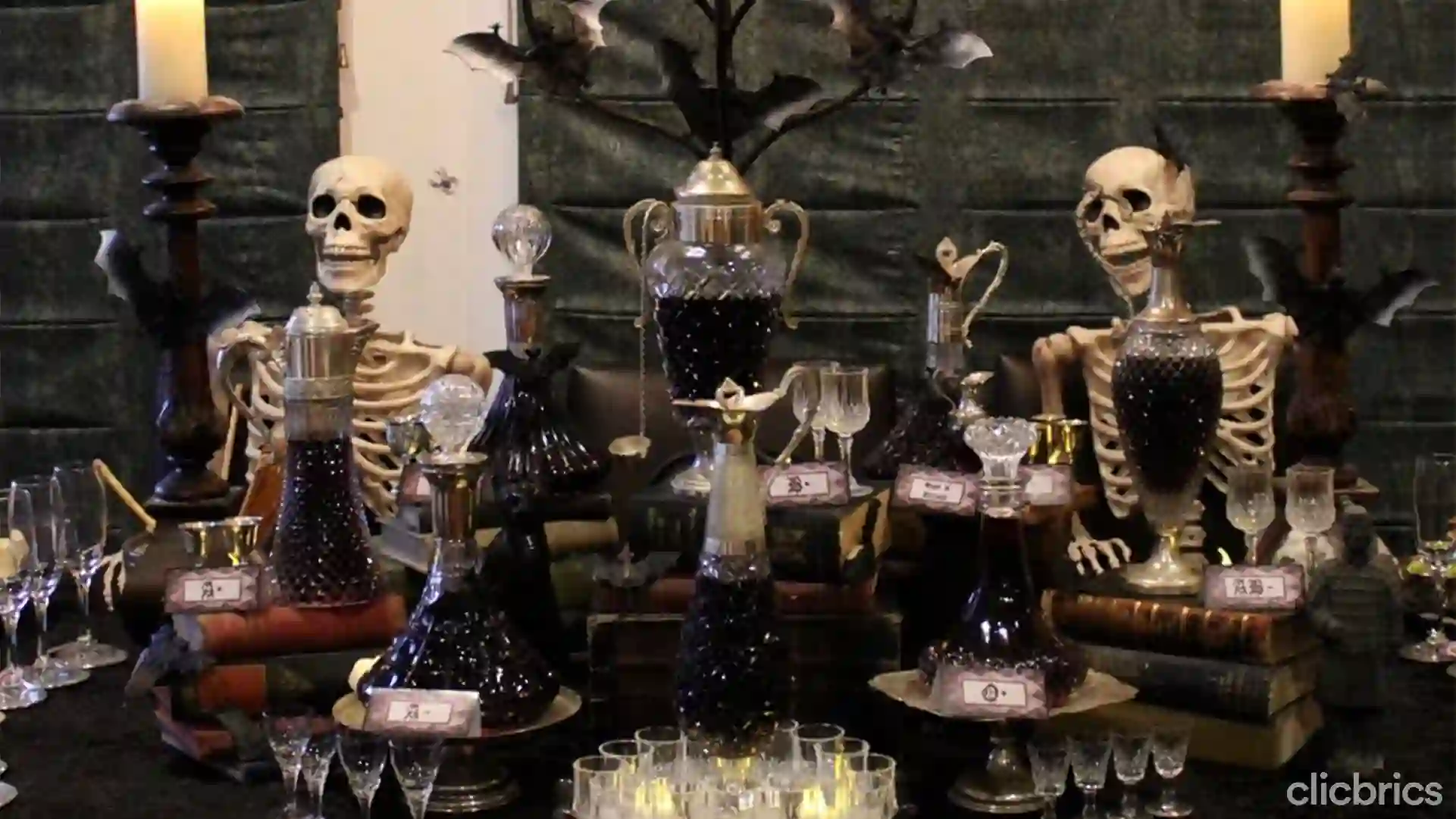 5. Halloween Themed Food
Who says that Halloween decoration ideas can only be about spooky decorations? Halloween-themed fruits can be made and served to your visitors. The finest thing any party enthusiast can do is make sure the cuisine fits the theme party.
Use bananas to resemble ghosts, kiwis to look eerie, and apples and marshmallows to resemble gory mouths. Oranges can be used to create little pumpkin patterns.

Creating sausage mummies with amusing eyes in the dough is possible, so you must try it!

Make scary burgers if you or your friends enjoy barbecuing.

Don't just depend on the store-bought candies; work smartly and impress your guests with Halloween-themed cupcakes and tacos.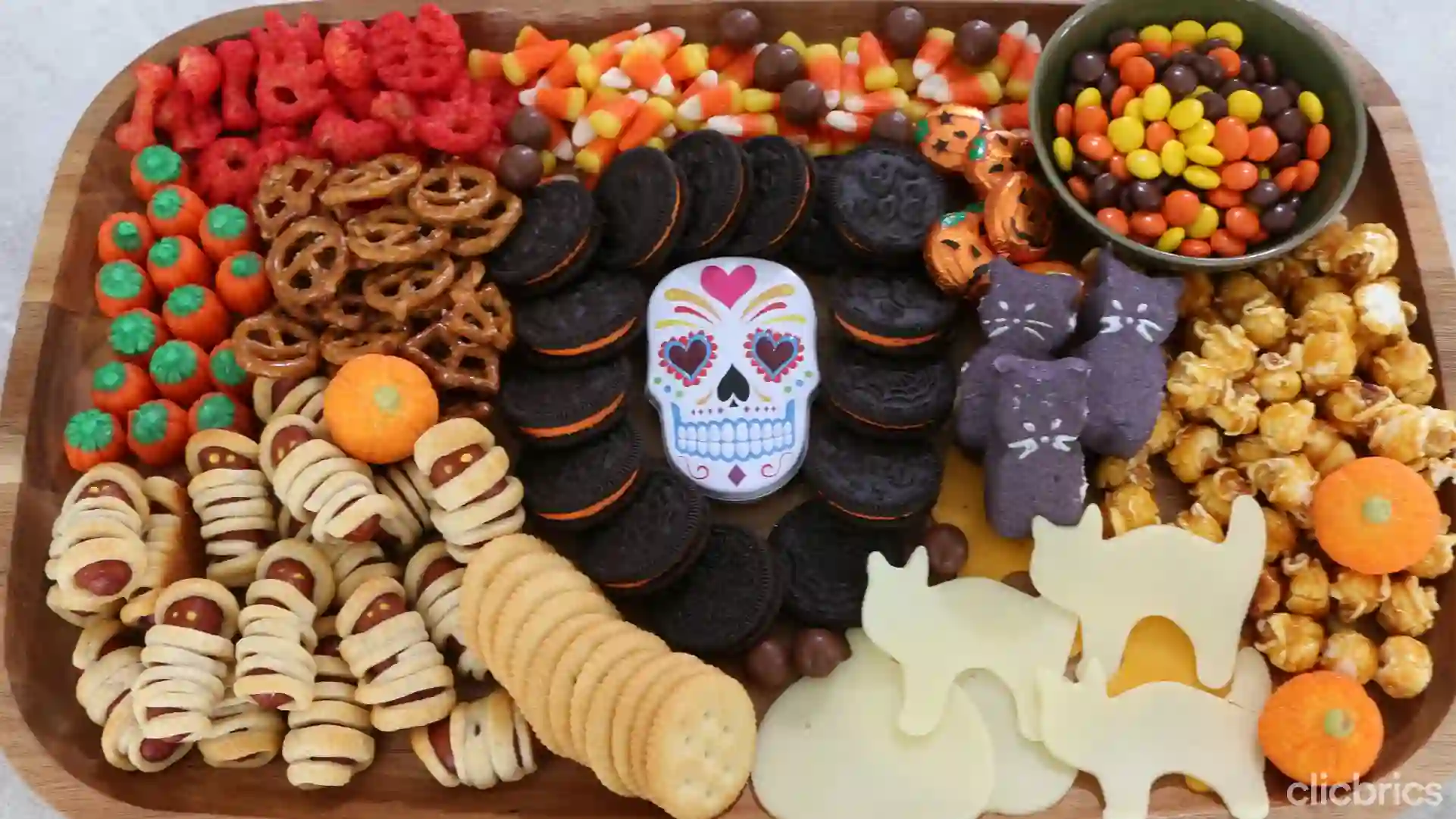 6. Give Chairs a Halloween Makeover
It's time for you to plan for Halloween by printing out the tombstone templates, cutting them out with scissors, and then using them as stencils. Pin the corners of the template to your pillowcase. Now that you have these tombstone chair coverings, you can provide your guests with a frightening spot to sit and enjoy.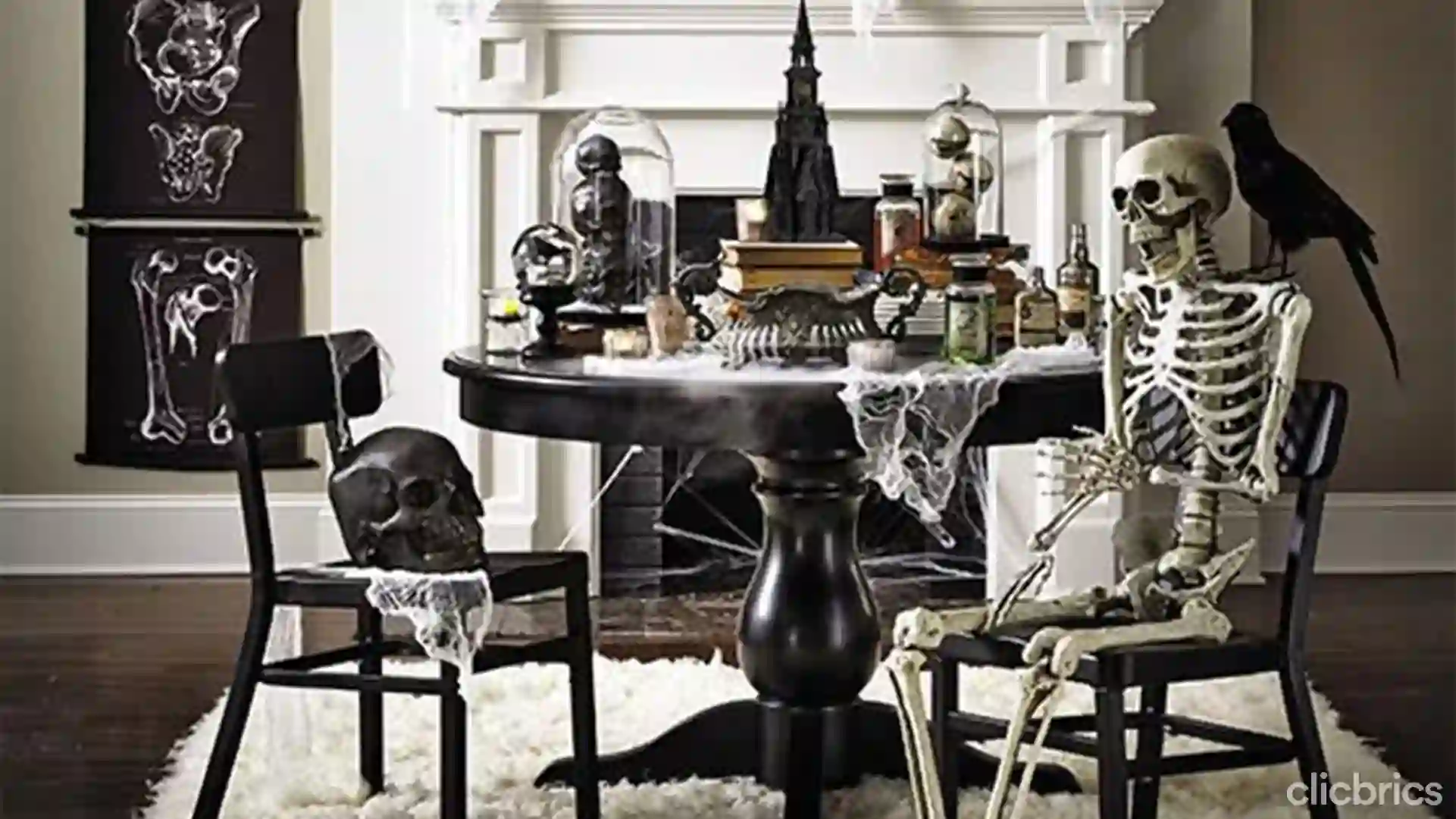 Also Read: 13 Creative Baby Shower Decorations With Images

7. Use Your Garden Space To Fire Up The Eeriness
If you have a garden, the best option is to host an outdoor Halloween theme party. Sculptures that float can be hung from fittings. The inexpensive materials readily available in your local market can be used to create ghostly constructions. You can illuminate the entire tree with blood-red string lights to heighten the haunting appearance.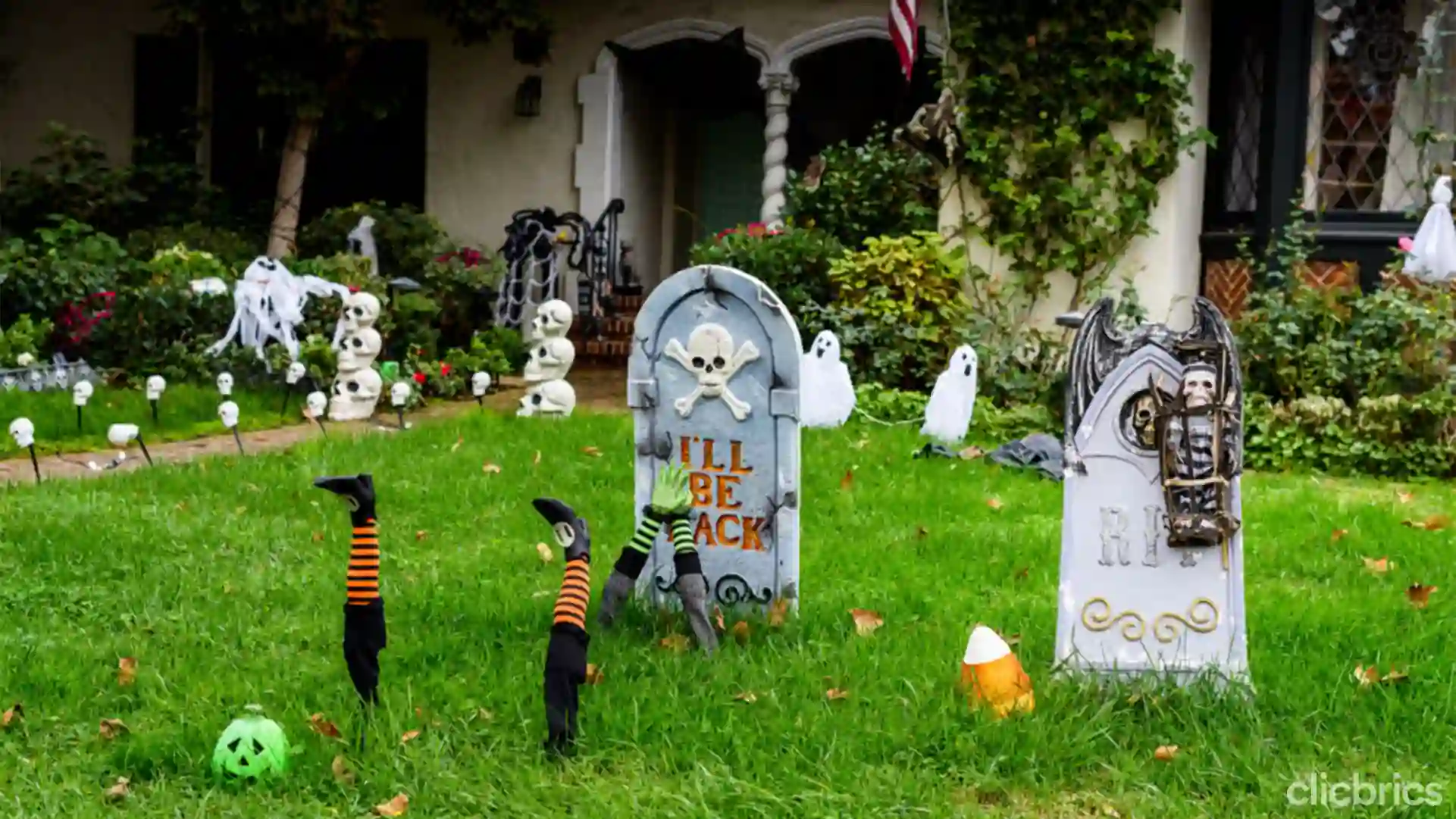 8. DIY Scary Halloween Decorations

In Living Room
While looking for incredible Halloween decoration ideas indoors might be fun, making your own DIY scary Halloween decorations at home will make the experience even more enjoyable. Let us explain. Make a variety of black paper bats, spiders, witches, and ghosts using paper, scissors, and markers. When finished, hang these eerie creatures on the walls of your living room. You may either pin it to the wall or attach it with a string. These terrifying Halloween decoration ideas add to the atmosphere of the celebration.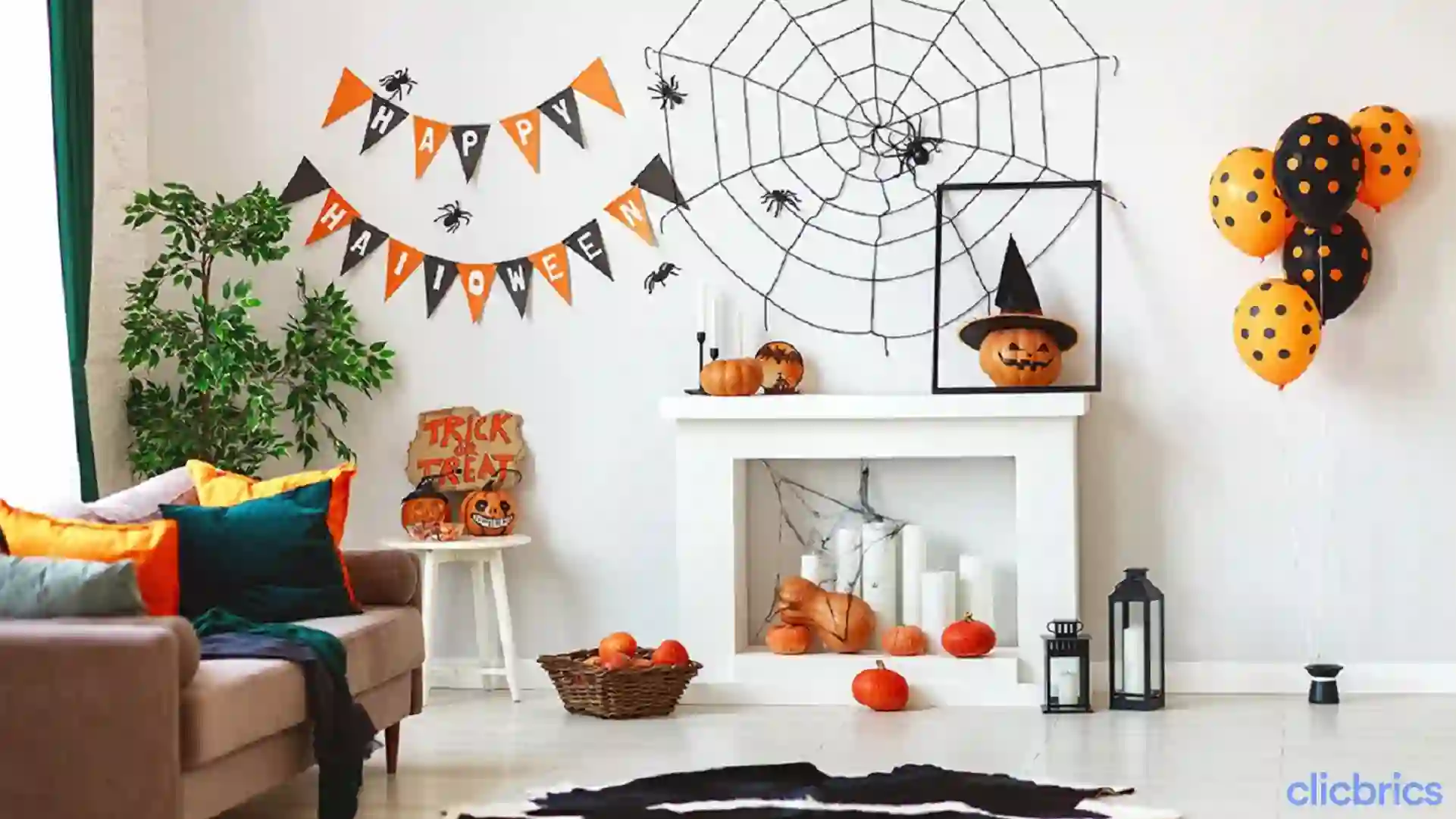 Also Read: 12 Creative Main Hall Fall Ceiling Design Ideas

9. A Halloween-Inspired Spooky Portrait 
Among Halloween decorating ideas, it is one of the most frequently employed methods. Of course, purchasing frightful photos from the market is simple, but do you want to spice things up? Creating a self-portrait! Yeah, right! It's possible to keep it both realistic and horrifying. You can either snap live images of your guests wearing Halloween costumes. Alternatively, you might insert horrifying images of your guests into the portrait to produce a real-time effect.
Additionally, you can print out images of your visitors, add some black paint solution for good lighting, and then let them dry. Now you must cut two holes for the eyes, cover the holes with tiny red LED bulbs, and affix the eyes to the image. That's it. Sit back and turn on the lights whenever you want to scare your guests.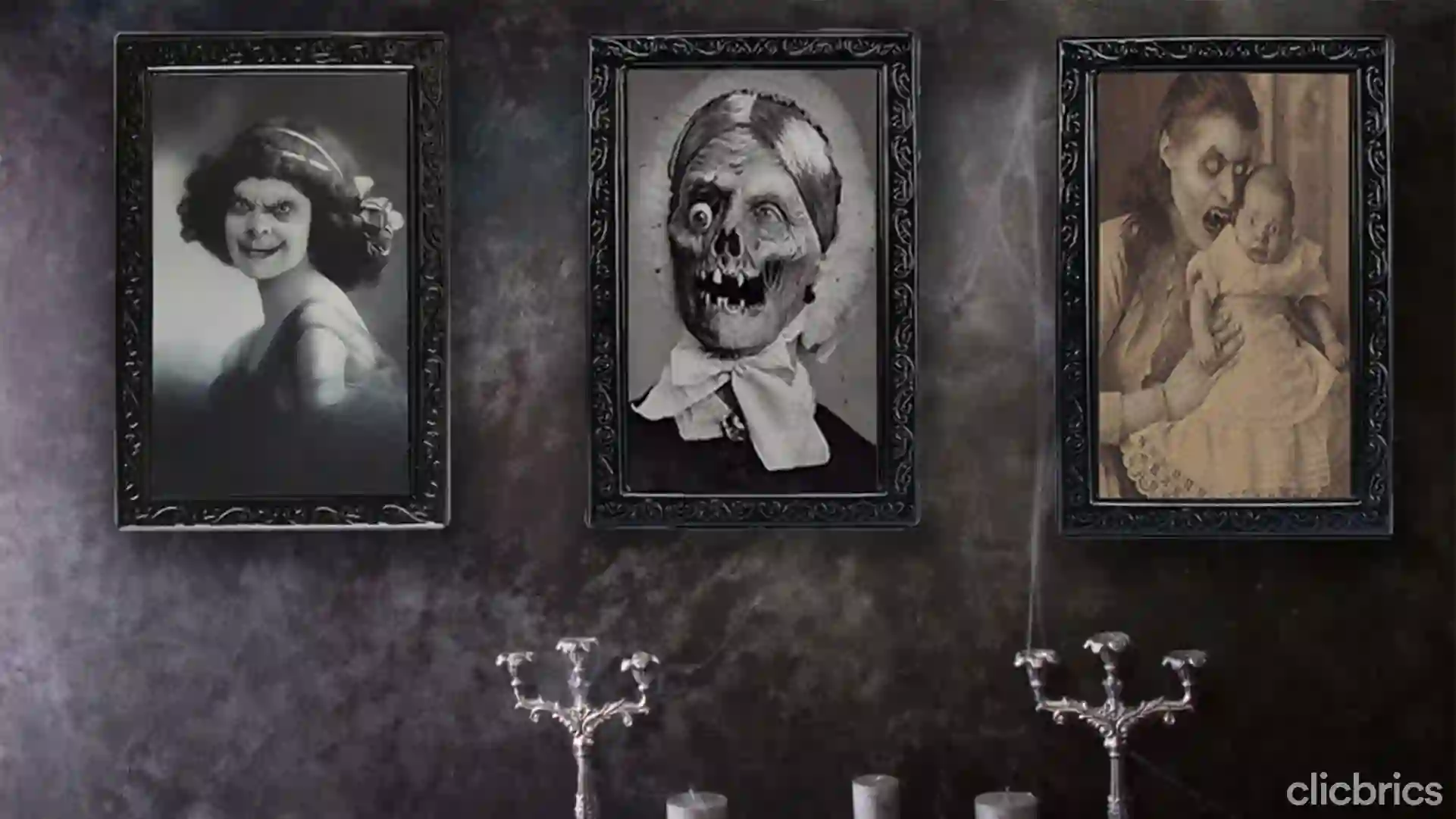 From "Trick or Treat" to "Cheers Witches," it's time to celebrate the spookiest season! Your house party will stand out with all these simple Halloween decoration ideas, and your guests will undoubtedly have an unforgettable spooky evening. So, get ready to "boo" your guests with these Halloween decoration ideas and make this a night they will remember for a lifetime.

Happy Halloween
Also Read: 10 Best Diwali Decoration Ideas to Make Your Home Festive Ready