There's no fun in celebrating Halloween if you do not get playful with wicked pieces of stuff. Skip the usual way of decorating your home and elevate the decor style by opting a ghostly-theme. Some of our quick-to-do ideas will help you spread a bit of creativity and a bit of scary aura. See how every inch of your home will dramatically change. Time to get creepy and stay high on Halloween. 
1. Begin Halloween decor with the door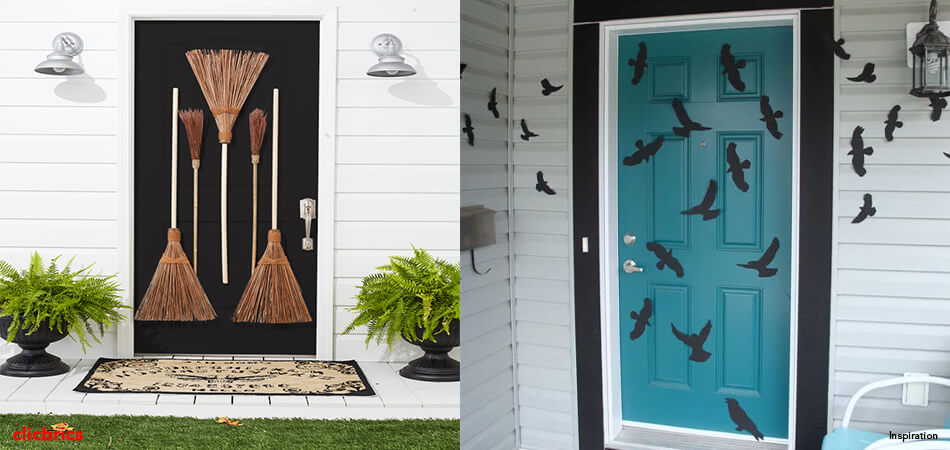 Bats are surrounded with mystery as they live in caves and closely associated with vampires. You can get these bat crafts in any nearby decor items selling shop. Place them in the main door and give a haunted feeling to the visitors. Another less creepy decor idea is to make use of your broomsticks. Witches are believed to fly on broomsticks.
2. Wreaths to set up the mood of Halloween theme party decor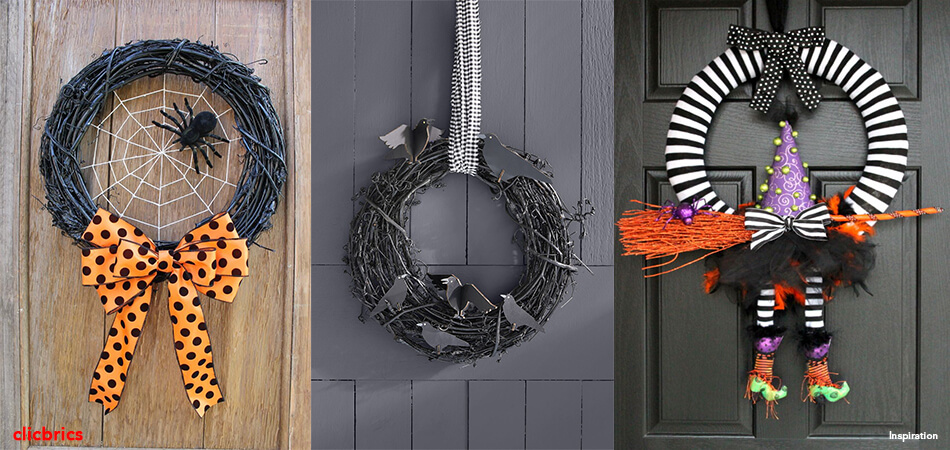 Dare not to leave the broomsticks alone. Let witch be part of your celebration. Get various types of wreaths suitable for the theme such as witches, spiders, crows and some more. Hang them in walls and windows. If witches represent human-like symbol and a proper fit for the event, crows and spiders are creepy fellows. Both are associated with darkness and death. They are fearless towards humans.
Also Read: Sure-Shot Halloween Decorations Ideas That Will Give Your House The Spookiest Appearance
3. Halloween signs with spooky messages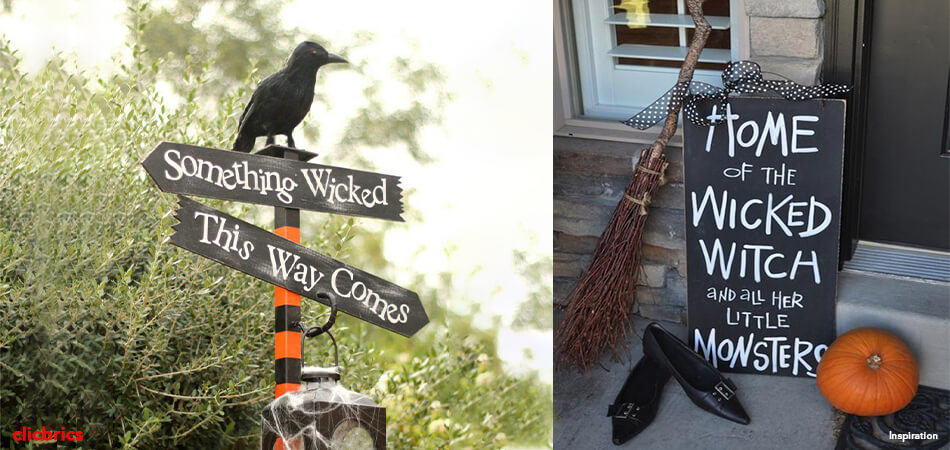 Use signs for both indoor and outdoor spaces as per the suitable message mentioned in them. You will get the option for quotes in abundance. If you have something of your personal choice, you can use a blackboard as the Halloween sign and write something on it. Running out of time? This idea is one way to prepare a sign in the shortest time possible.
4. Halloween candy bowls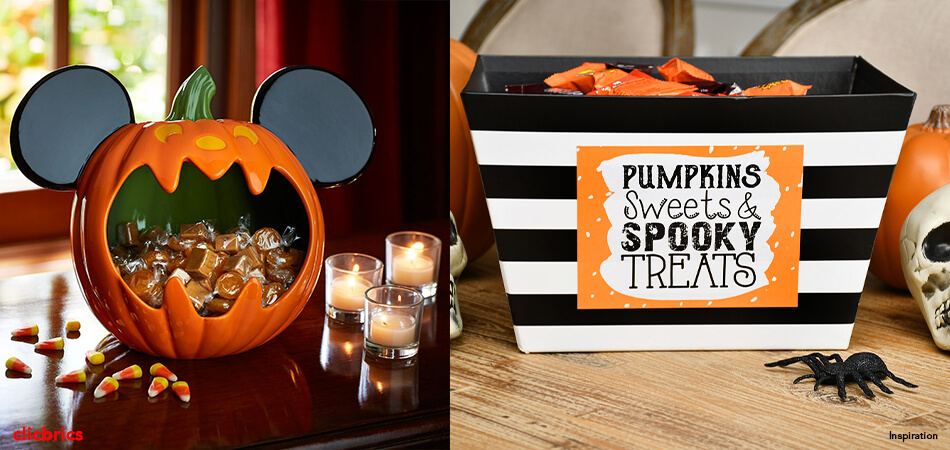 Showcasing candies in elegant crockery or plates will never be right for the occasion. Instead, it's time to get crafty with your bins and buckets. Give a fun look by covering with stickers and fill them with candies. Else, if you wish to buy one, take a look at the Mickey Mouse Halloween candy bowl image and rest you can make out what fun bowls are available in the market. 
5. Serve drinks in ghostly glasses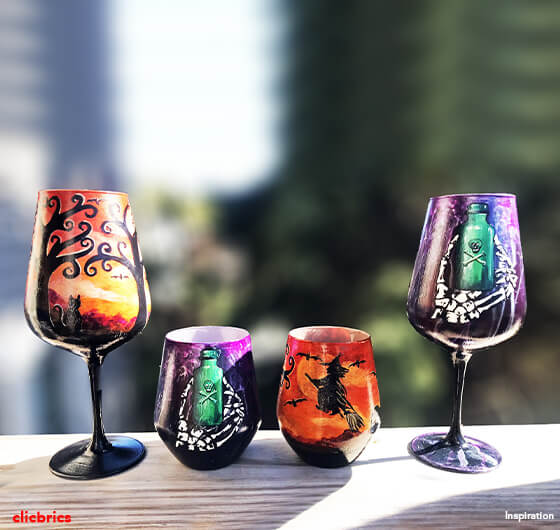 Once everything gets prepped, select and purchase glasses that are dressed up for the occasion. As you serve your guests in style, they would love to relish the drinks in these glasses.