The American singer Demi Lovato has already moved into her high-rise condo in Los Angeles where she is paying around $35,000 a month as rent. Her new address is home to many high-profile personalities. She also owns an expansive Hollywood Hills Estate which she refuses to return back after the traumatic incident of a drug overdose. Take a look at how luxurious her former mansion was:
1. Demi's former Hollywood Hills mansion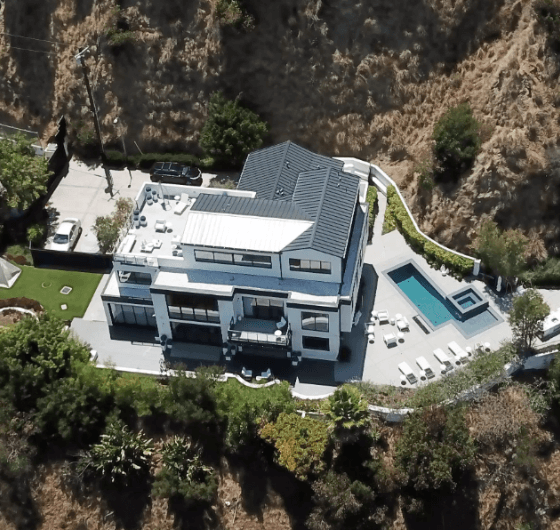 The mansion which consists of four bedrooms and five-bathrooms is reportedly priced for sale on the market at $9.5 million. This Hollywood Hills home is situated at a strategic point where one can enjoy the views of Downtown Los Angeles and the Pacific Ocean. The 5,500-square-foot mansion is surrounded by lush greenery and the view is simply breathtaking.
2. The presence of floor-to-ceiling windows in the mansion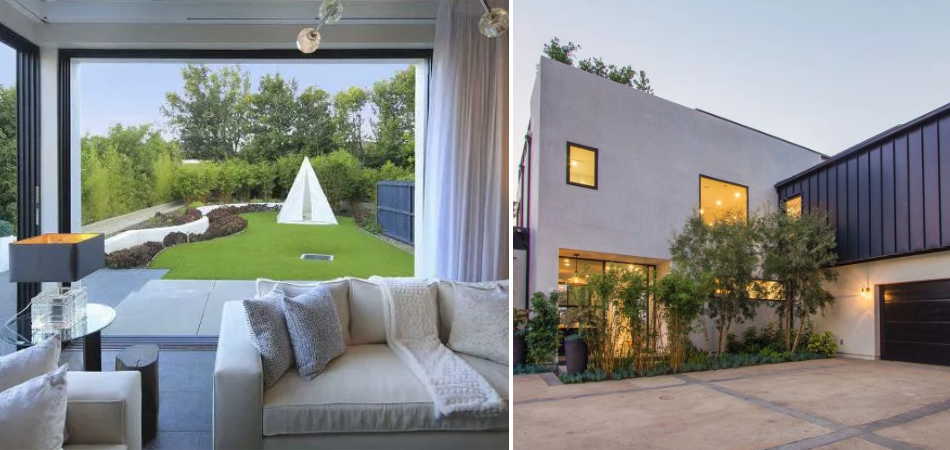 The home features a spacious open floor plan with floor-to-ceiling windows which gives the entire design a contemporary touch. One can enjoy the outside view from the comfort of staying indoors during all seasons. This style of floor-to-ceiling windows from Demi's mansion works well if you wish to have a seamless connection between the interiors and exteriors of your own home. 
Also Read: Main Hall Fall Ceiling Design
3. Kitchen with smart layouts and the hottest appliances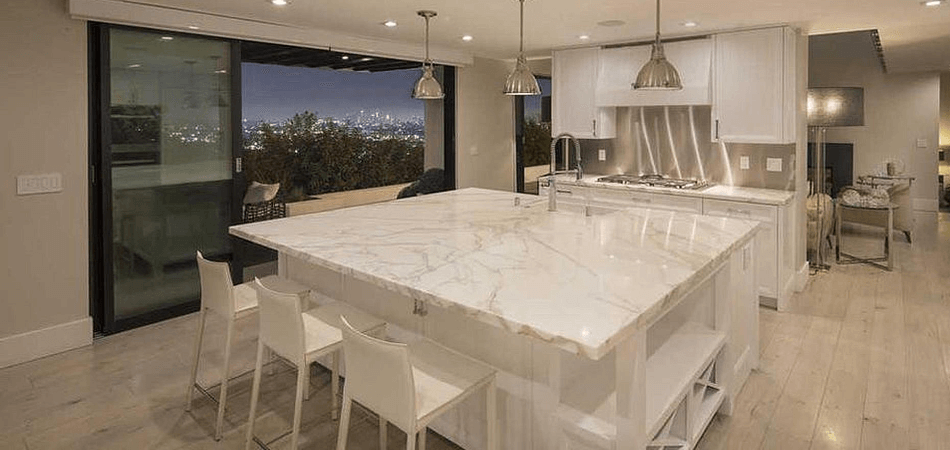 The state-of-the-art kitchen decked up with new technology, smart layouts and the hottest new appliances makes it a top chef's kitchen. The kitchen's marble countertops along with a breakfast nook easily make it the dream cooking space for all. The more imaginative designs in the kitchen area serve a modern and gorgeous purpose.
Also Read: Simple Kitchen Design Ideas
4. Demi's royal master suite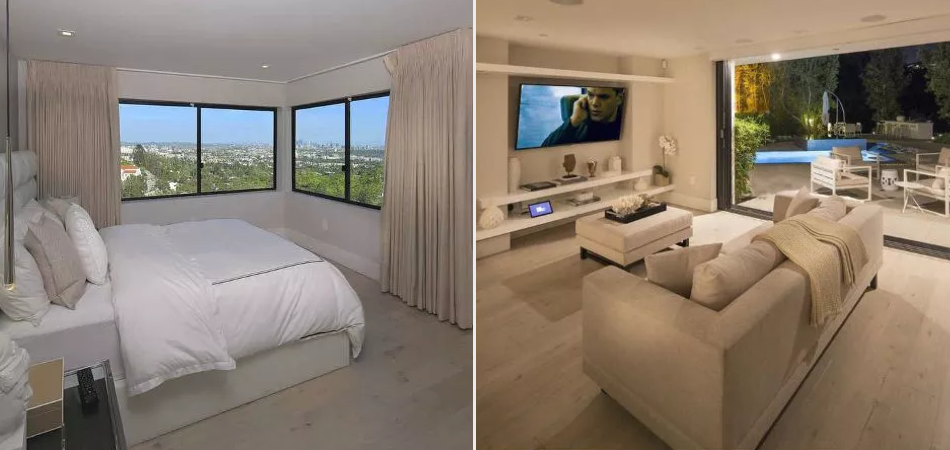 The master suite featuring dual walk-in closets and a large soaking tub is beyond luxurious. The dreamy experience begins with the awe-inspiring views that one admires from the comfort and luxury of this master suite. Considered the most private area of the mansion, this space looks like a piece of art.
5. The mansion has ample outdoor space to host parties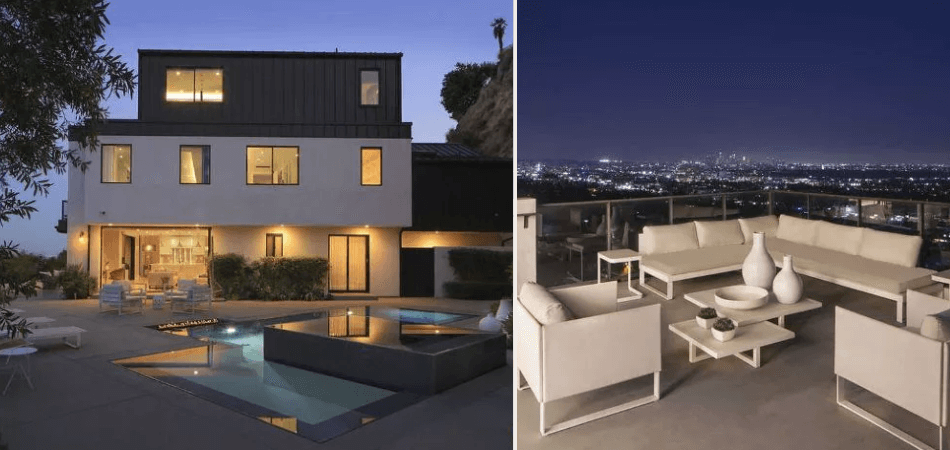 The exterior of Demi's mansion equally steals the spotlight. With a stunning backyard, the first floor consists of an infinity pool and hot tub. The outdoor space also has a gazebo and outdoor grill which serves beautiful architectural elements and gives a fresh vibe to the mansion. The wraparound terrace and lounge area on the second floor offer another stunning outdoor space to host parties.