Table of Contents
When you see a beautiful cornice design on the ceiling of a hotel or a restaurant, you immediately wish to get the same stunning look for your home. But when searching for cornice designs available online, you need clarification on which one will be the best for your home.
But today, this blog will put you at ease. From simple and minimalist designs to more ornate ones, there's sure that these ideas will suit your taste and will give your home a classy look. 
A Comprehensive List of Cornice Design Ideas
1. Double Line Cornice Molding Design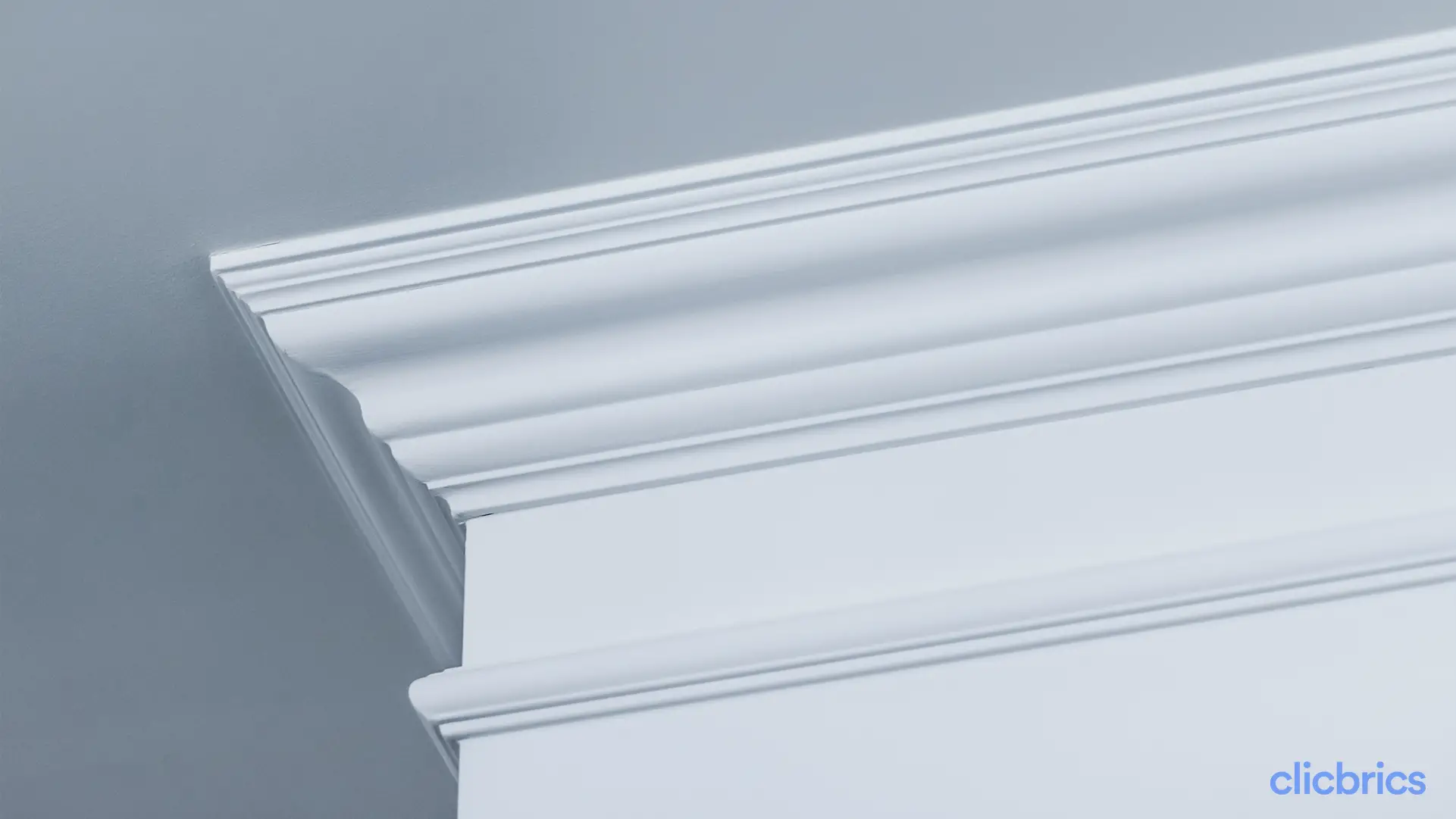 If you want to experience a little more grandeur, installing a double-line cornice design will make the ceiling look lovely with white LED lights. This cornice design on a white roof will provide a subtle yet elegant look.
Also Read: It's Time To Leave Your Guests Awestruck with Stunning POP Designs for Roof

2. Wooden Modern Cornice Design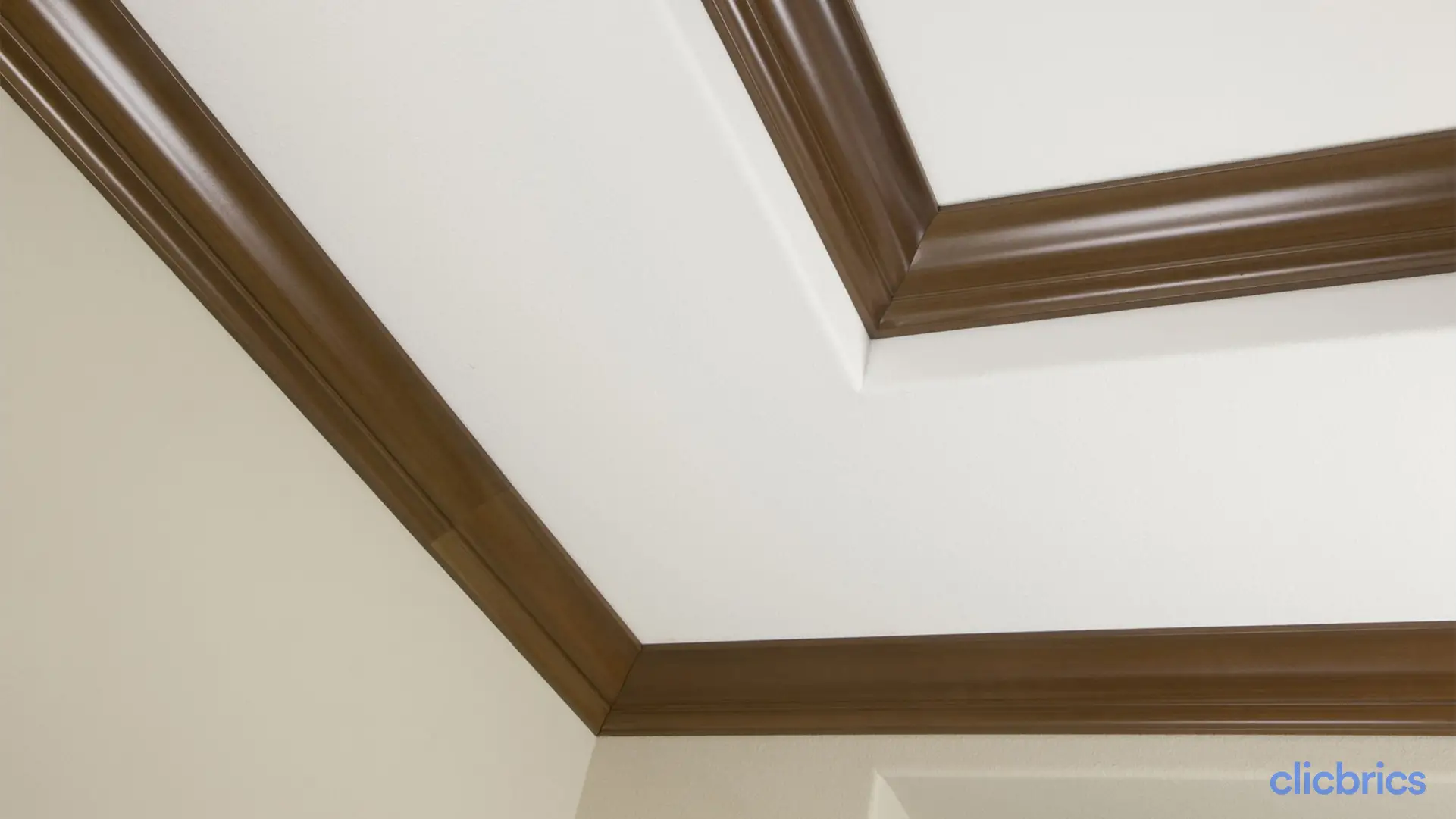 Try carving wooden engraved shapes for a contemporary cornice design for it also offers a modern look for old decor. You can also add a chandelier to this cornice design. Furthermore, you can also install an arch on your wall with a matching carved wooden structure for a more regal look.
3. Black and White Cornice Design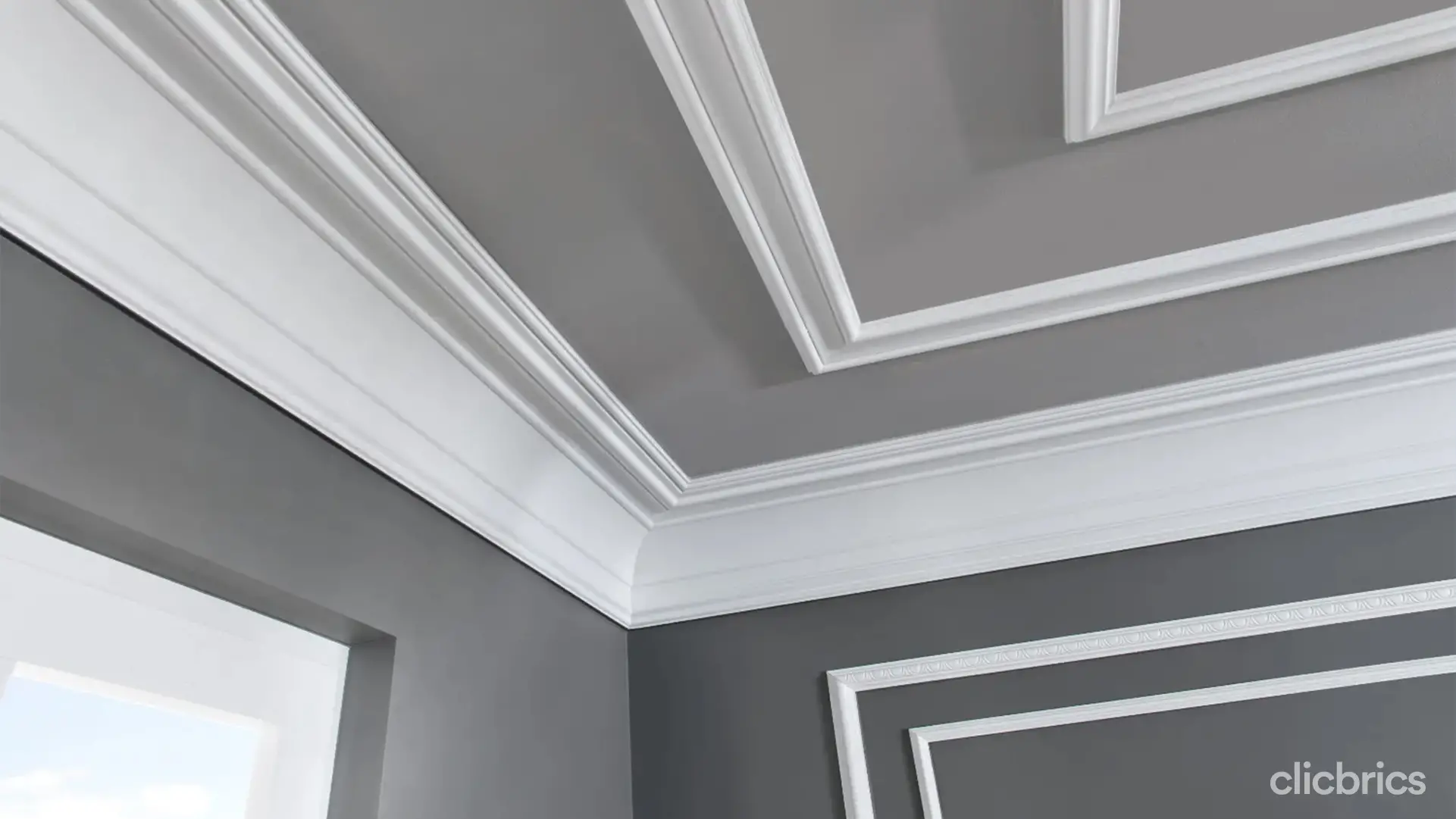 A black-and-white cornice design is for people who want to make their homes stand out. You can incorporate geometric patterns like triangles, squares, rectangles, or diamonds to make your home look more diverse and attractive. And the best part is that the blend of black and white will create the illusion that the ceilings are higher than they are. 
Also Read: 15 Modern Simple POP Design Ideas For Your Home- With Images
4. Baroque Work on POP Cornice Design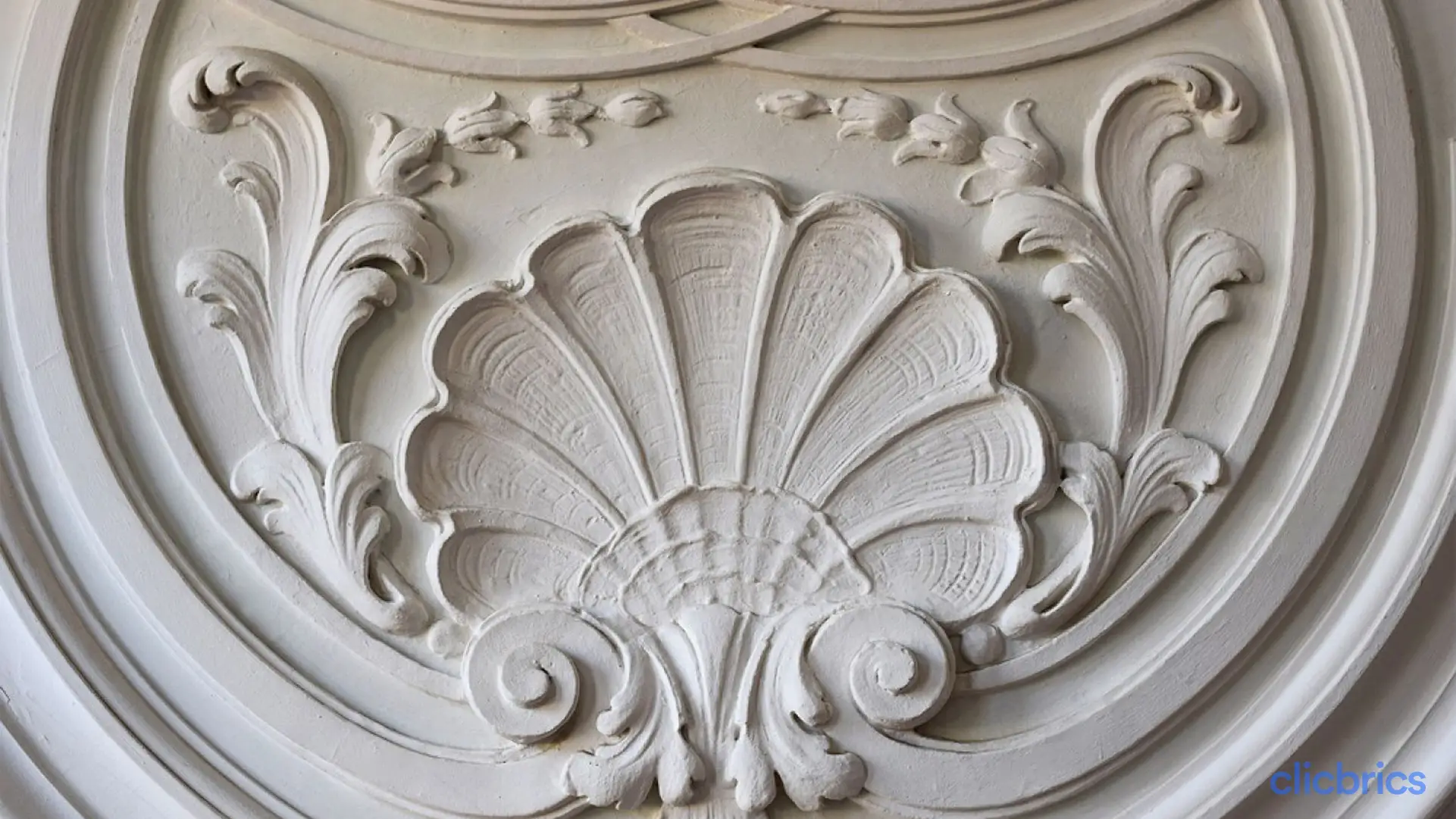 With European-inspired architecture from the 17th and 18th centuries, the decorous Baroque work adds a class to your home. If you, too, want to incorporate a design that will offer a regal look with a touch of drama, then without a doubt, go for this design. 
5. Vintage POP Cornice Molding Design
If you still remember your grandma's home, you must have noticed a vintage pop cornice molding in each room. For those who don't know, it was among the first designs to be introduced, but thanks to its appeal and elegance, it is still widely used today. 
The traditional cornice molding design uses a floral pattern and looks stunning, especially in commercial shops and homes.
6. POP Cornice Design for Ornate Ceilings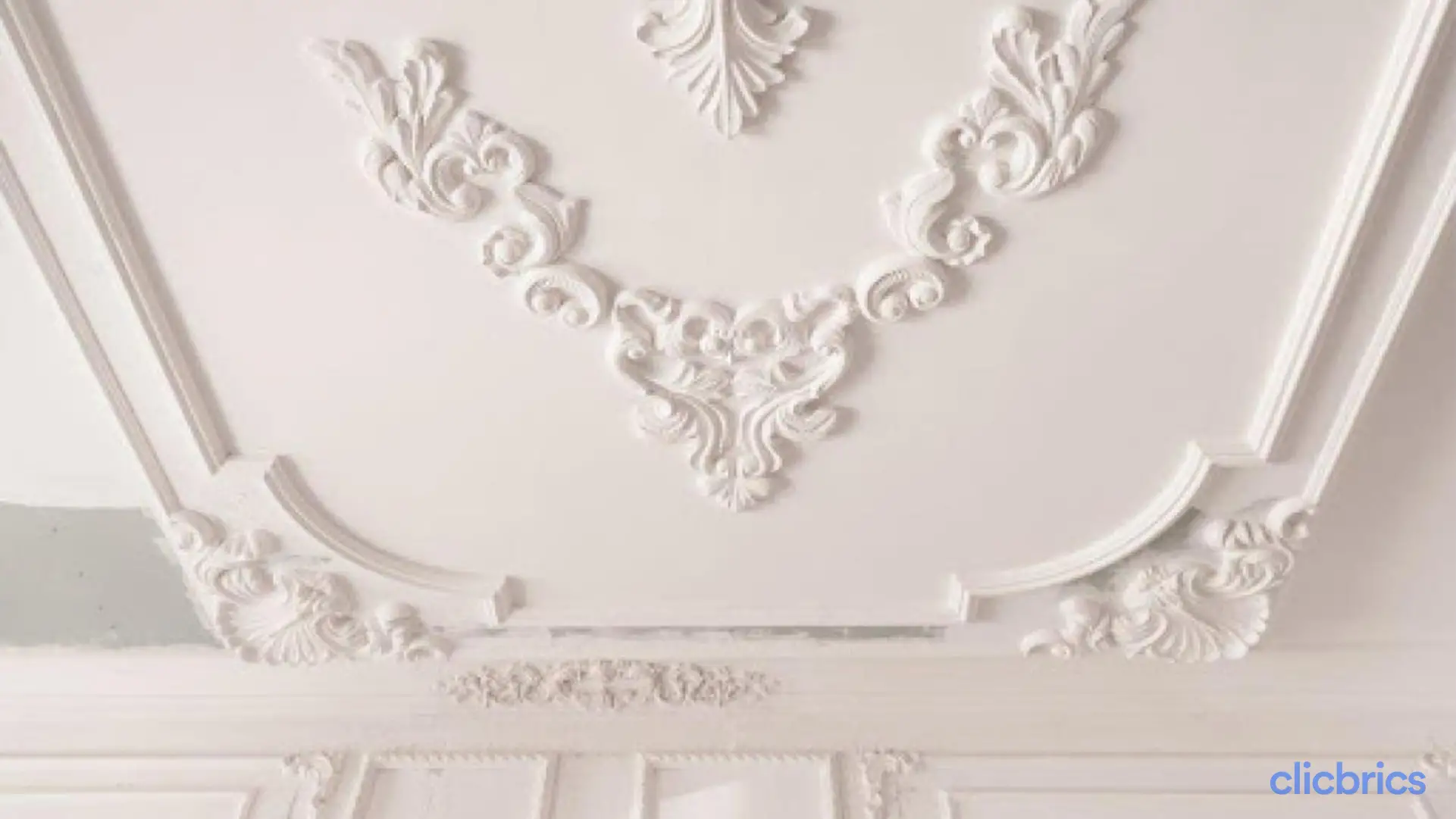 Pop cornice designs tend to cover and define the entire roof of the room. In addition to this, a design specifically for ornate ceilings will offer well-detailed borders and carvings
Also Read: Trendy Plus Minus POP Designs For Your Home

7. Cornice Design in Two Colors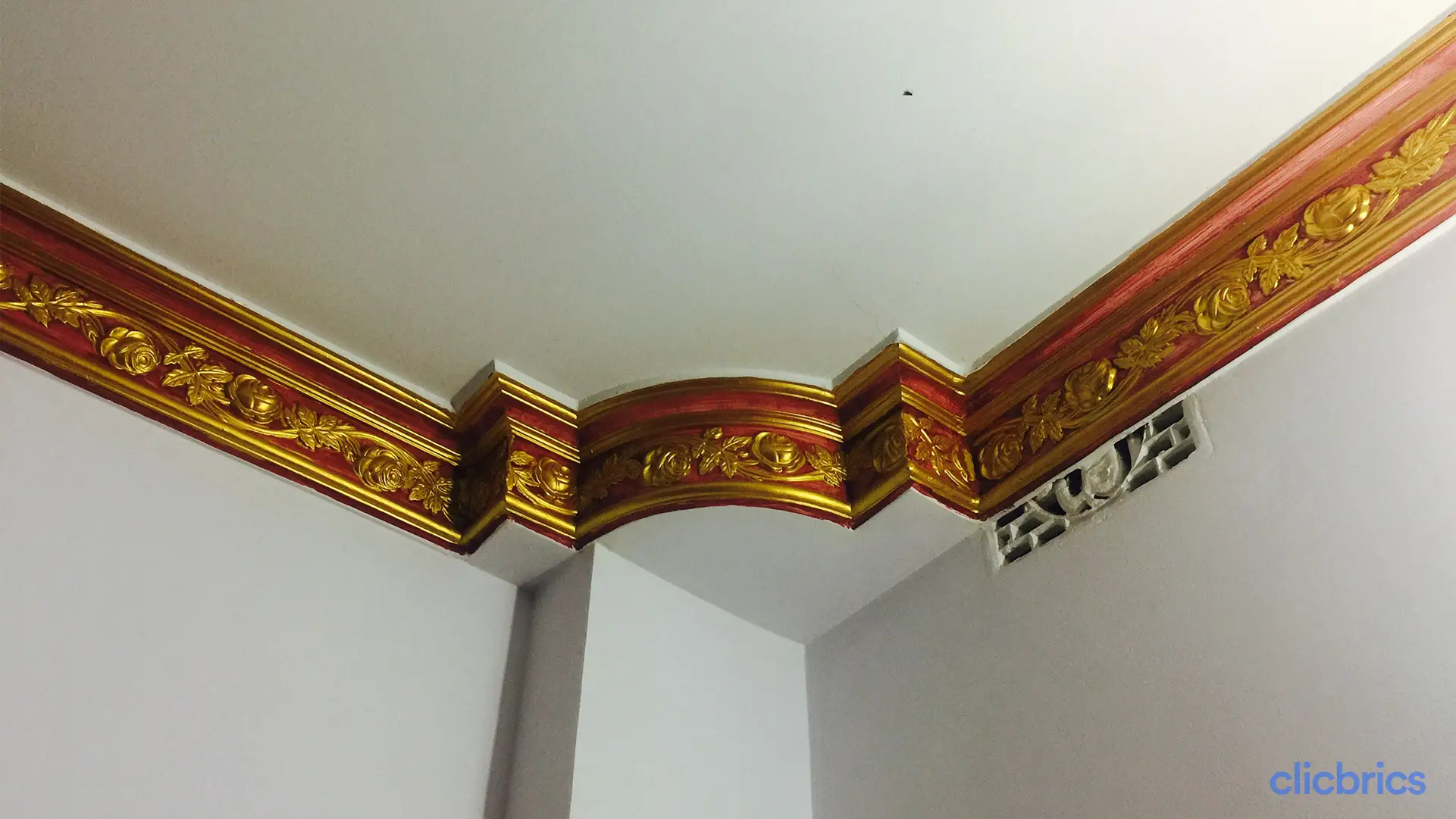 A cornice ceiling design is something that matches your vibe, and for that, you can surely try dual-color molding for your ceiling. You can experiment with the wall colors to differentiate between the two and add striking combinations.
Nowadays, pastel and neutral shades are much more in demand than bright colors for incorporating cornice designs.
8. Thin, Simple Ceiling Cornice Design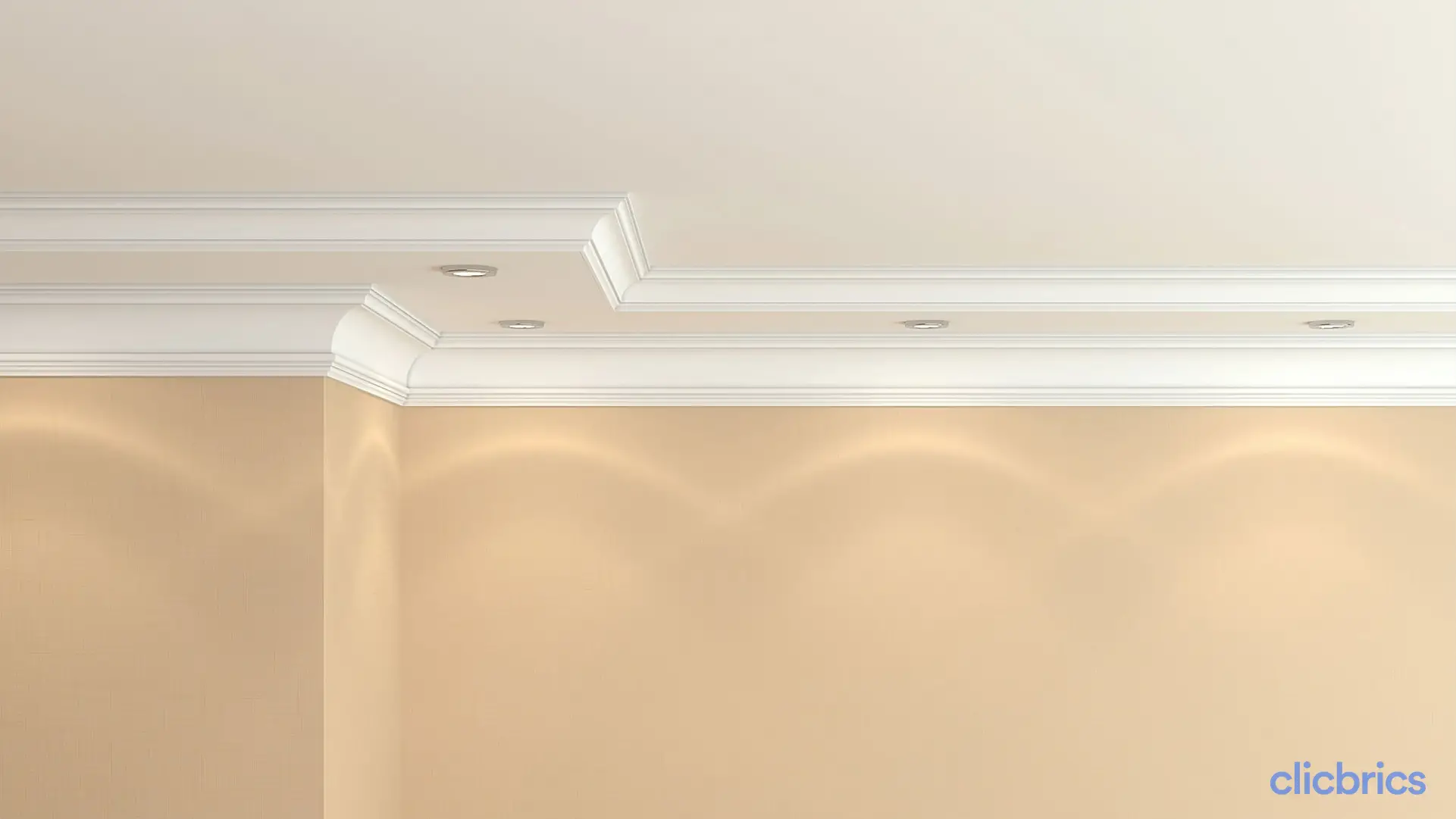 Mostly, the cornice design occupies a significant space of the wall and thus becomes a defining element in the overall scheme of the decor. Hence, you might want to opt for a relatively sleek design. No doubt, it is smaller than a standard cornice design, but it works well enough to furnish a defined look to your room. 
9. Metal Cornice Design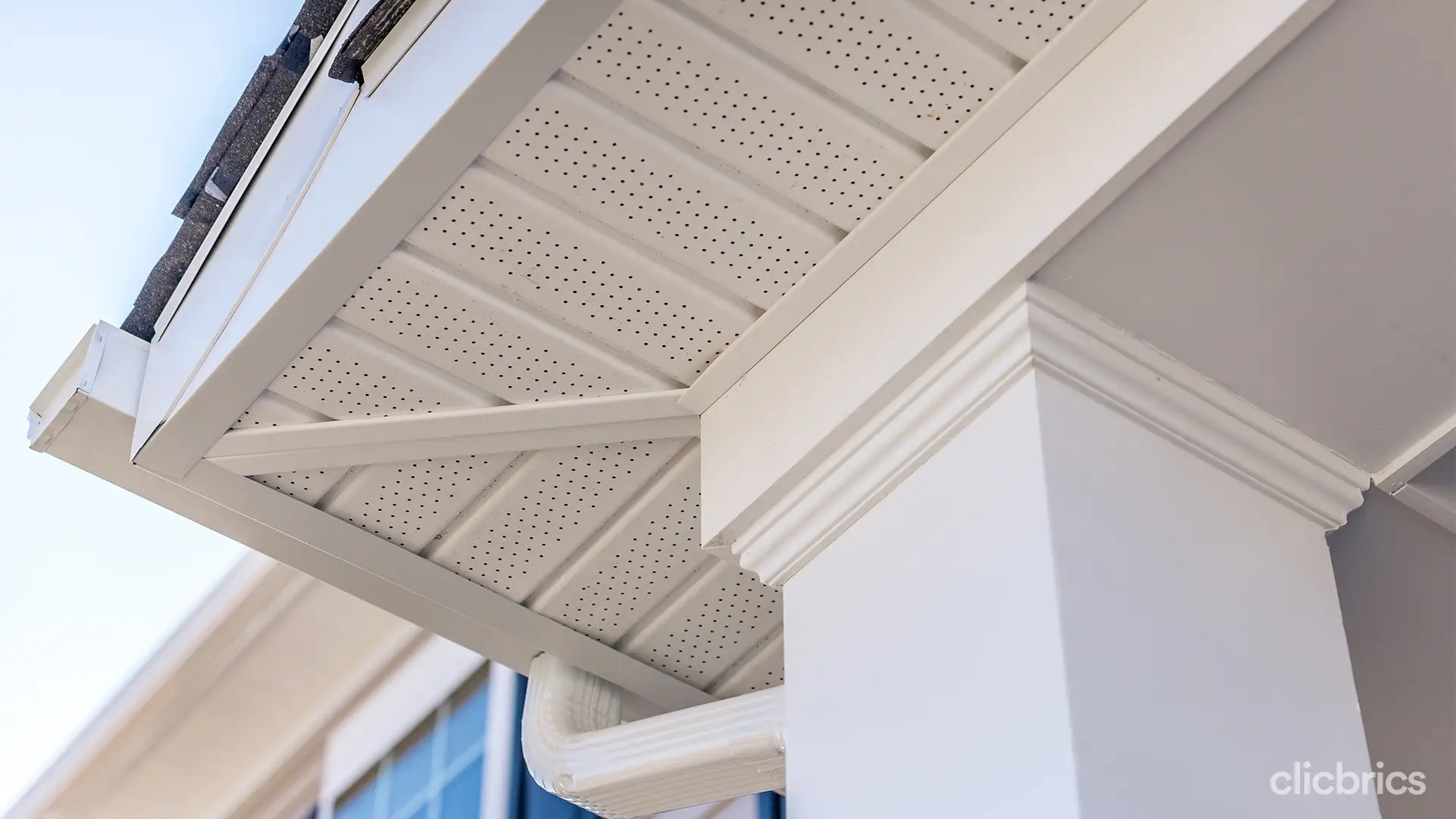 A metal cornice design with beautiful patterns is an excellent way to make your room look glorious. A metal roof with metal ridges or shafts can help you achieve a unique art deco look. Combining it with some metal home decor and modern furniture will complement the brilliance of this cornice design. 
10. Cornice Design To Add Some Bling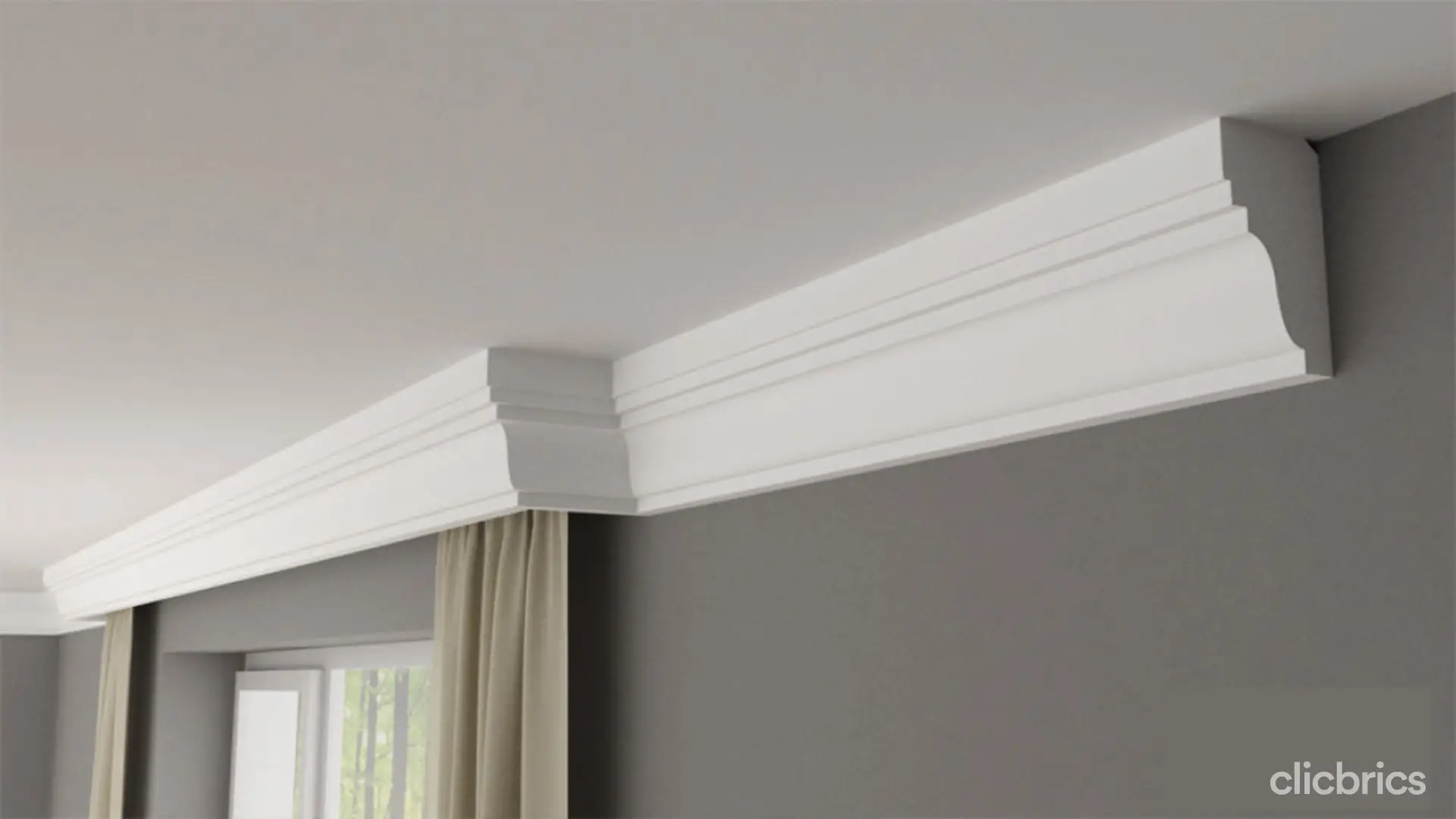 You can go completely bling with a cornice design for the ceiling and make your roof's appearance more stylized. You can opt for a sizable ceiling border with varying patterns inside a large circle with elaborately projected patterns spiraling inward. 
Conclusion
Everyone wants to add character and style to their home. And working on the cornice ceiling is the easiest way one can achieve it. Hence, we hope this compiled list of the top ten cornice designs will add a striking architectural element to your homes.