Table of Content:
Looking for some wall decorating items to refresh your space? Well, you are in the right place. 
The empty walls you've got are filled with many possibilities- just a tad of makeover can make your house feel like a home. But unlike most people, you don't have to rely on framed prints, posters, and photos to beautify the bare walls. The fact is that there is a plethora of wall decorative items for home available that go beyond the usual options. 
If you're ready to join the quest to turn your bare walls into stylish centrepieces, keep reading our blog on wall decorating items to be used at home.
Home Wall Decor Items To Make Your Walls A Fancy Touch
The home wall decor items listed below might represent a larger undertaking than your usual ones. Nevertheless, if you're in the planning phase of your home, you'll find some interesting wall home decor items Keep exploring.
1. Drape Fabric On Your Living Room's Plain Wall
As we know, the specialty of wall decoration items for the living room is that they add a pop of colour. Also, a sense of softness gets added to a neutral space. If you feel like this is something you would want to do to your living room's wall, try framing vintage scarves or any other pretty textiles. 
Compared to other wall decoration items for the living room, the framed paintings will be easier to install. Furthermore, when shifting to a new home, it will be a lot easier. 
Also Read: DIY Sofa Cover Ideas To Jazz your Living Room
2. Lit Up The Neon Sign As Wall Decoration In Bedroom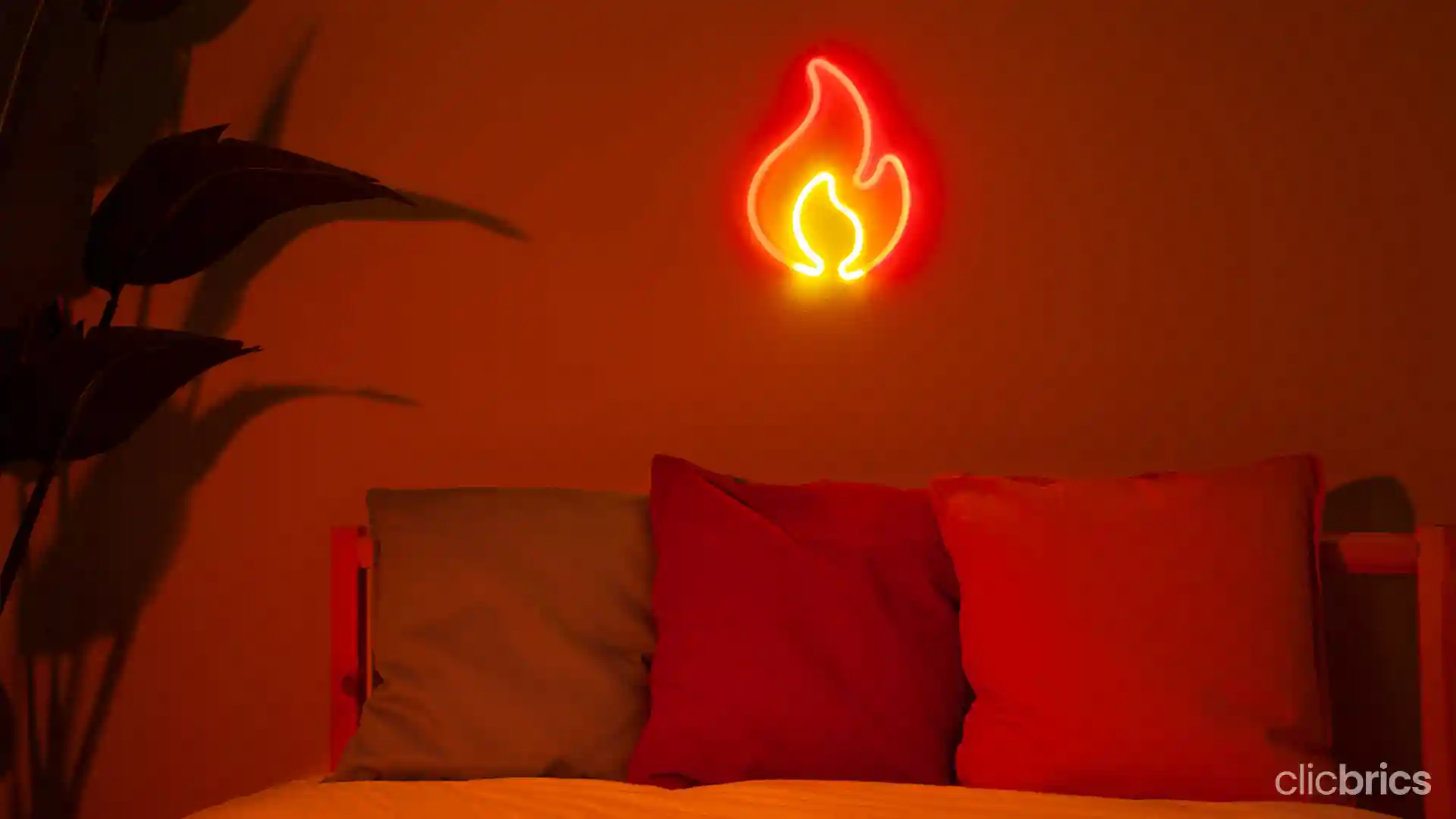 Many people don't like a plain, boring wall in their sleeping space. If you're one of them and looking for wall decoration items for your bedroom, you can use neon signs. You can customise word art in a way you like or showcase a quote that keeps you motivated. So, when you wake up in the morning, the very first thing you'll see will be the neon wall sign that will motivate and cheer you. 
3. Hang Paper Lights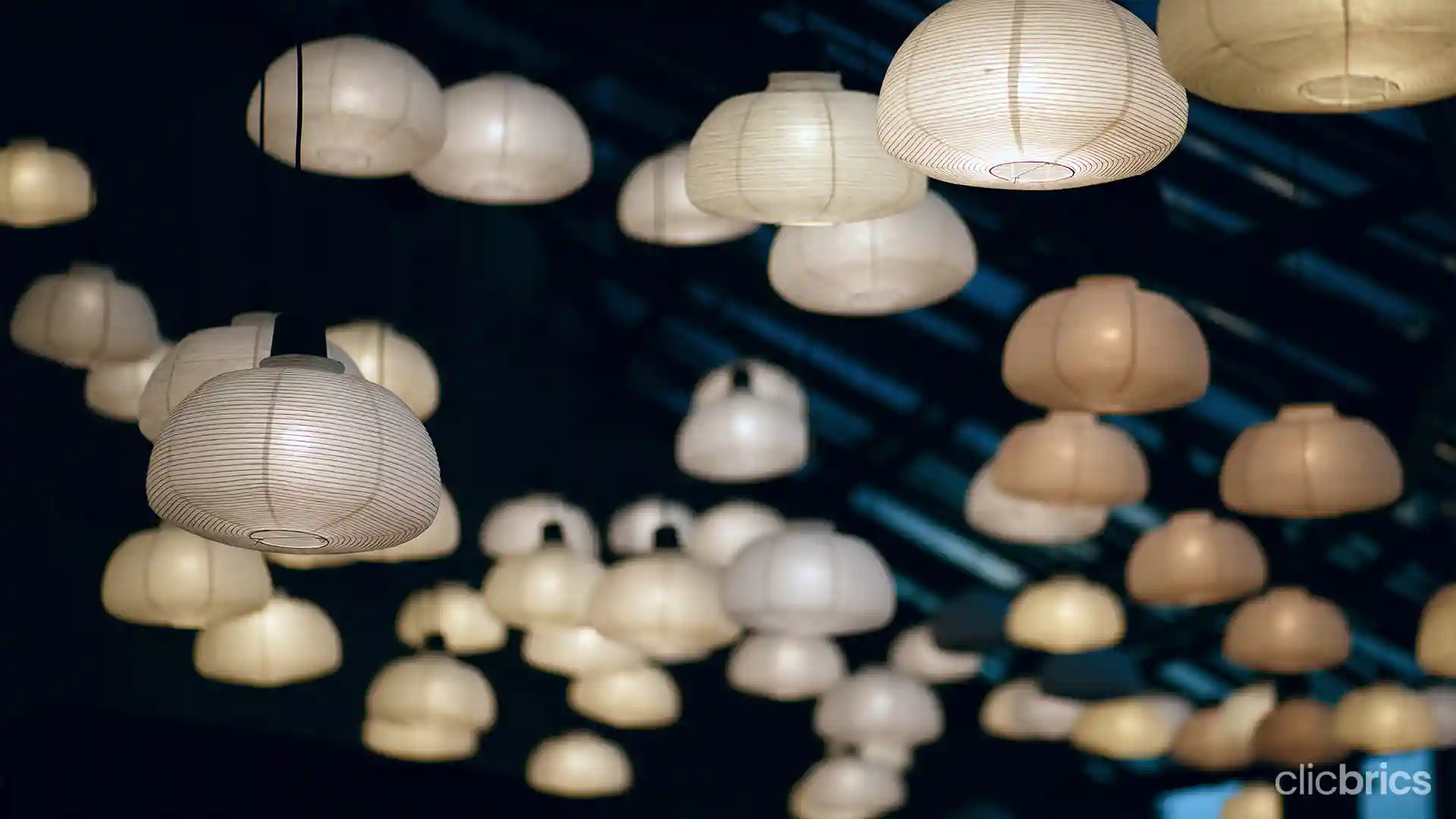 Do simple living room wall decoration items that consist of lights, and what other way than to hang lights set against a wall? The paper lights can beautifully blend into any form and function and will light up the space. Hanging paper lights will also add an enchanting soft focus to your living room. 
4. Place Mirrors As The Wall Decorating Item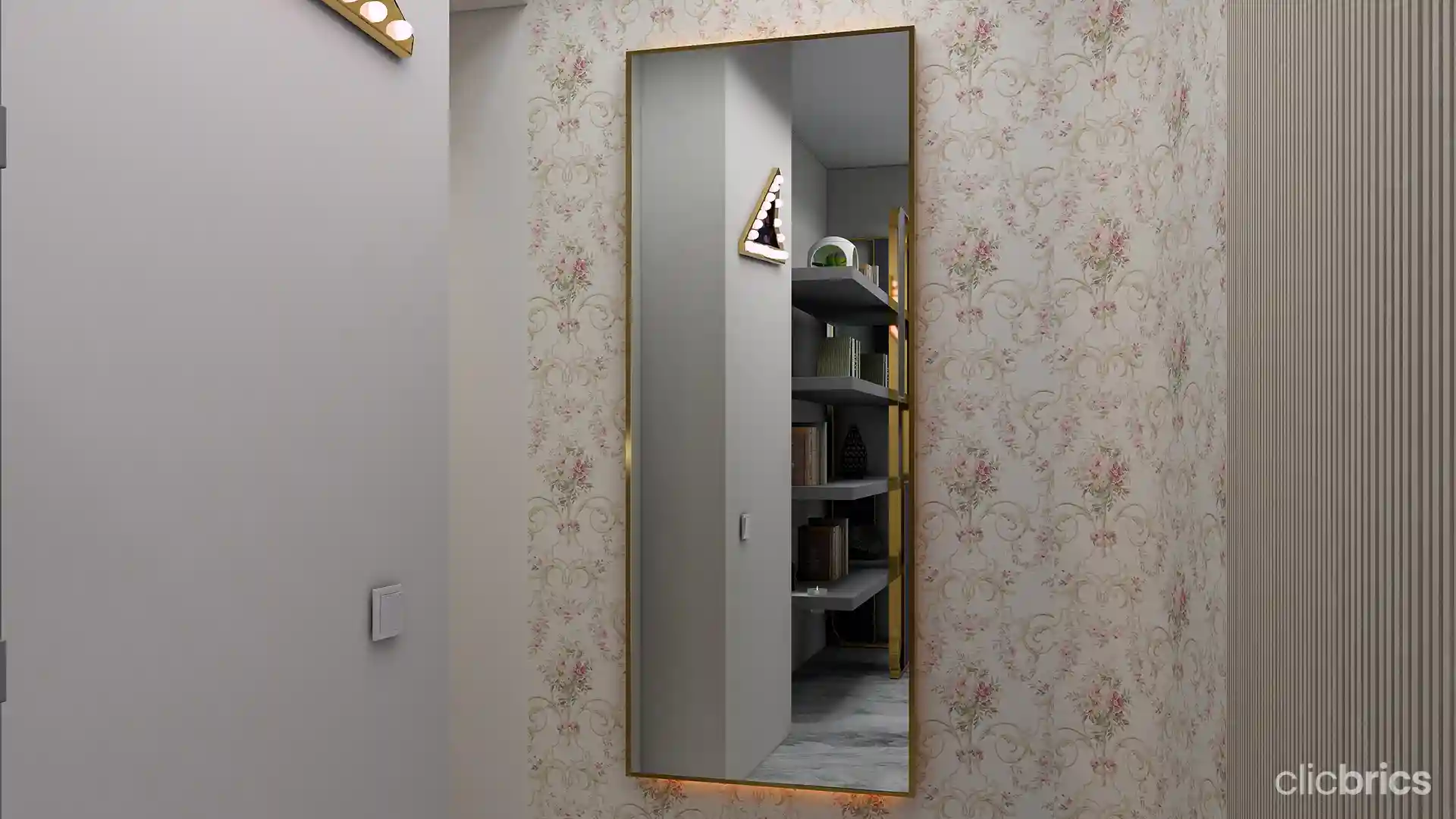 Mirroring up an empty wall is a fantastic way to double your perception of the size of the room and keep it light and bright. Different patterns of bedroom wall decoration items like mirrors look quite effective in small rooms, which otherwise can feel dark and claustrophobic. 
Also Read: 10 mirror frame designs for next home makeover 
5. String Up Your Love For Sports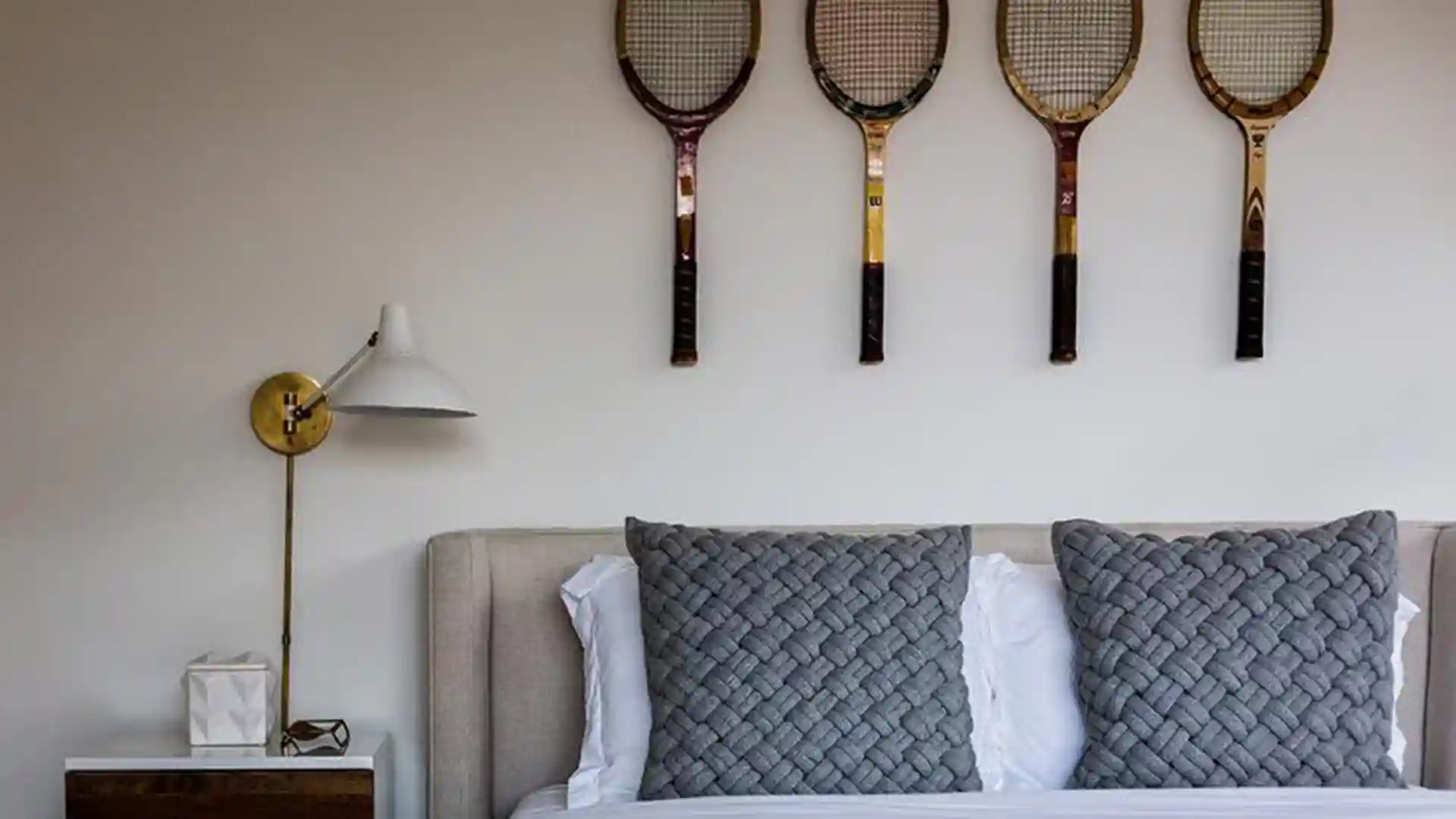 Source: Decorpad
Bring your love for sports into your bedroom by hanging your favourite equipment, like a bat or racquet. You can even DIY a tennis racquet and hang it on the wall. Innovative placement of bats, tennis racquets, or other sports-inspired wall decorating items will add a playful touch to your space. 
6. Use Plates As Hanging Decorative Items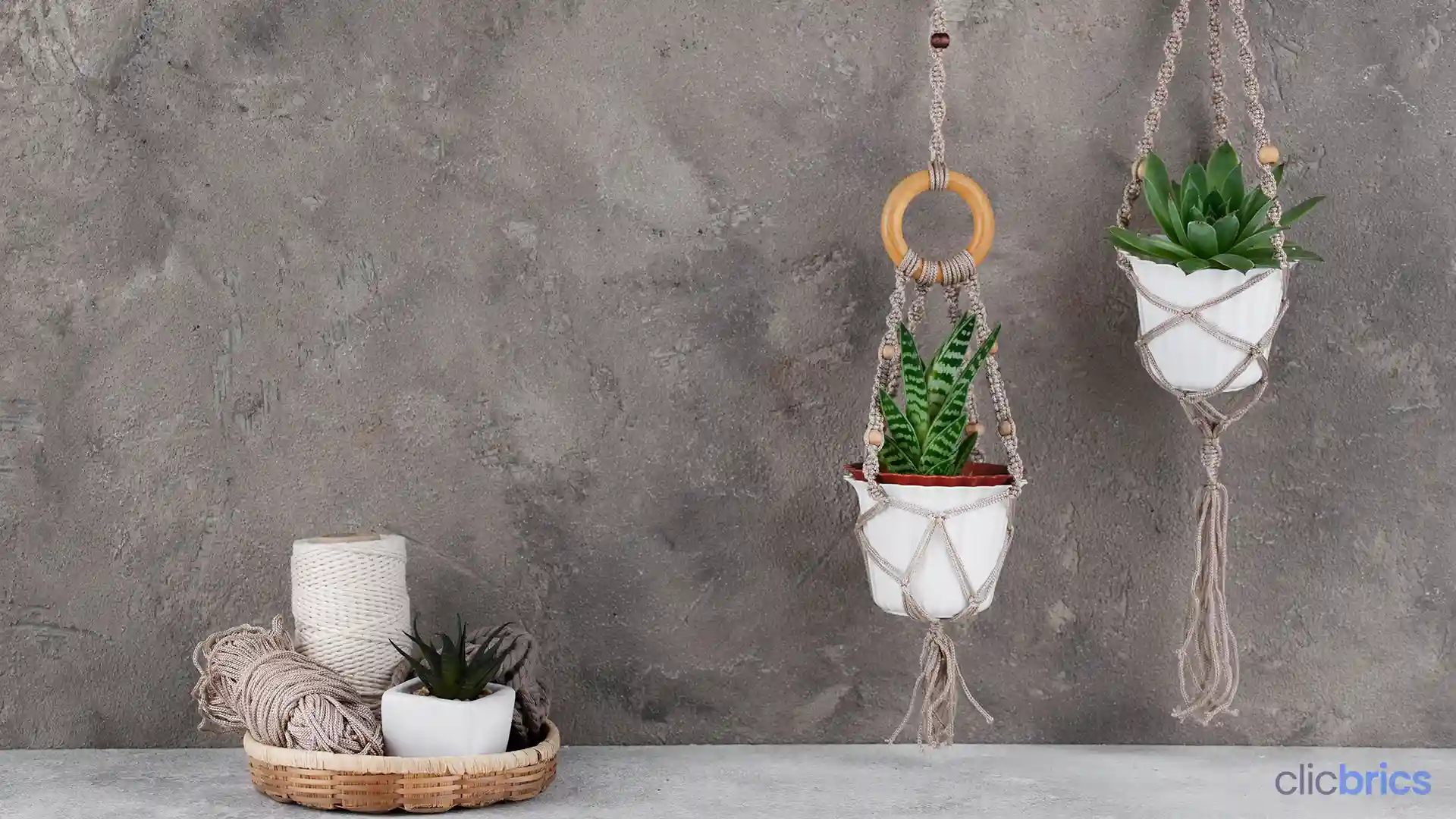 Hanging decorative items like plates will add an old-world charm look to your space. 
Think like this, If you have fancy china in the cabinet, why hide it there? Instead, display your fancy china dishes and patterns as room wall decoration items. You can use wire plate hangers to showcase your favourite objects. 
7. Empty Frames To Fill Empty Walls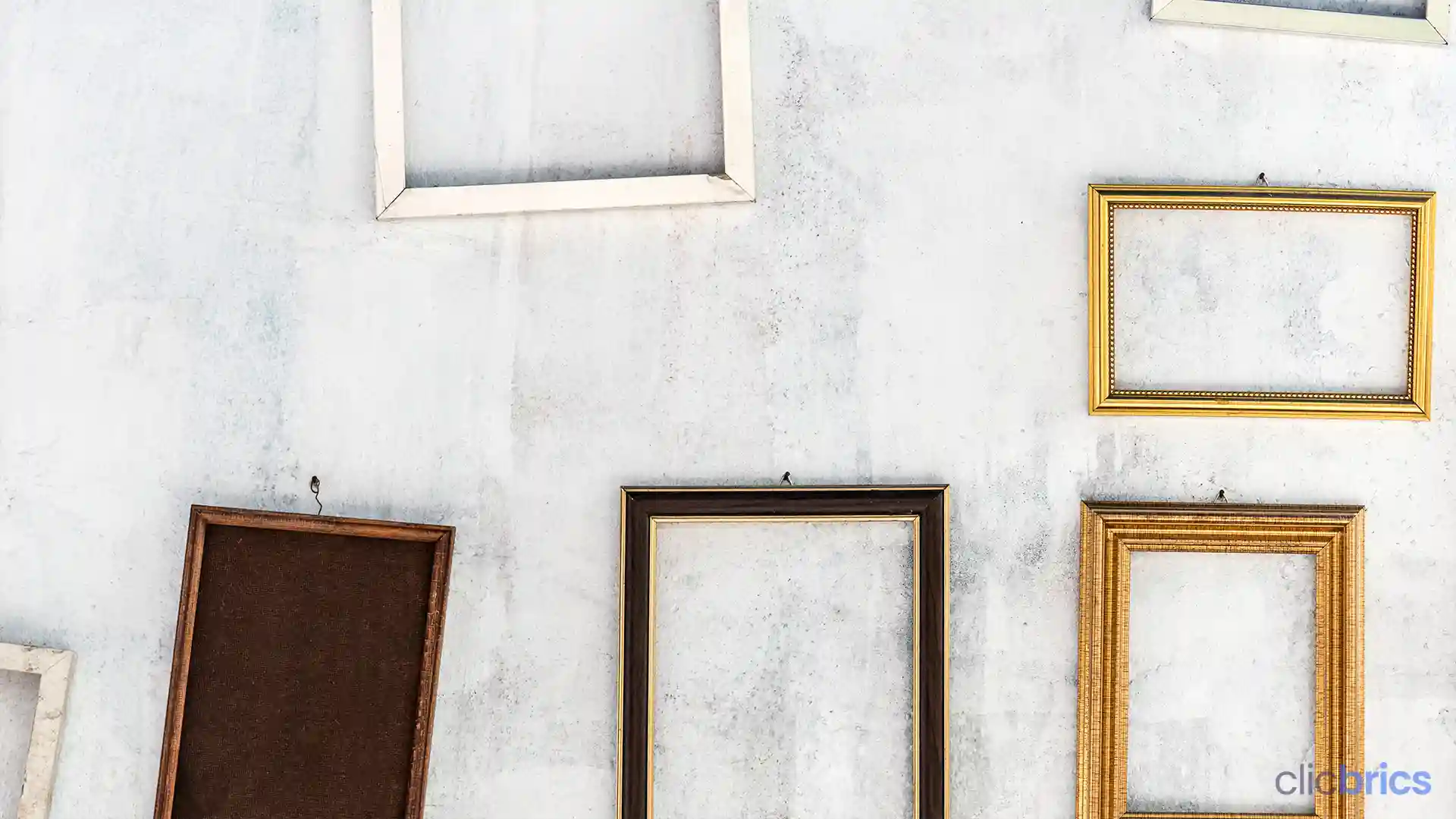 If you don't like displaying your pictures on the walls like everyone else, then use empty frames as wall decorating items to decorate your walls. This simple, cost-effective trick will jazz up the look of your wall. 
8. Add Shiplap Wall Panelling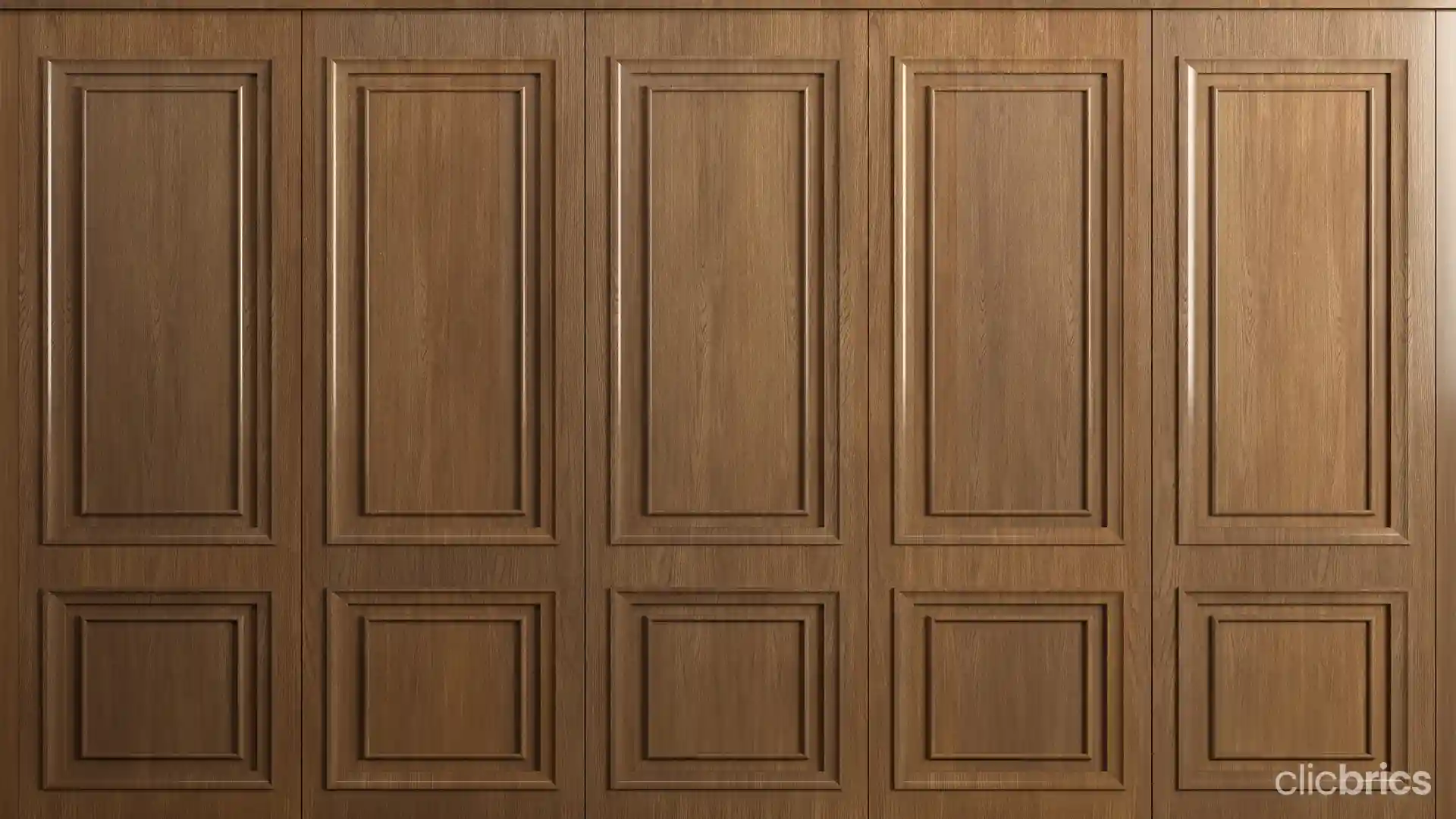 Want to give your kitchen walls a fresh coastal feel? Well, then, you should try adding the wooden boards typically used as exterior siding. For kitchen wall decor items, you can add wooden boards for exterior siding, and look how beautiful your kitchen will look. 
9. Showcase Your Bike On A Wall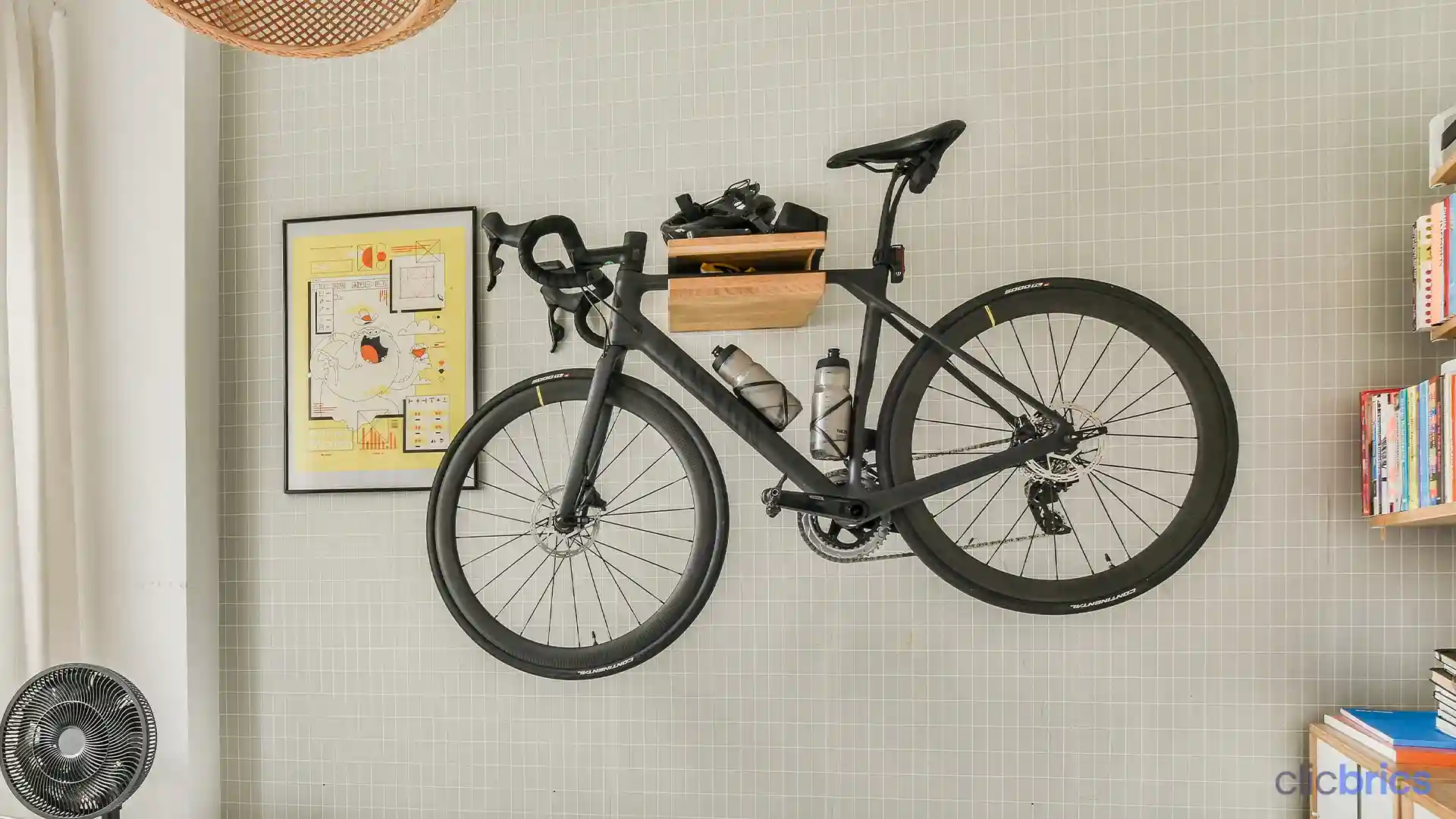 There are some wall decorating items that can easily become an eye-catching focal point. 
Wonder how? Well, you can display your love for bikes by creating a sleek wall-mounting system for your bikes that will provide you with more floor space. And no wonder—they can easily transform your blank wall into a dashing look.
10. Hang Up The Hats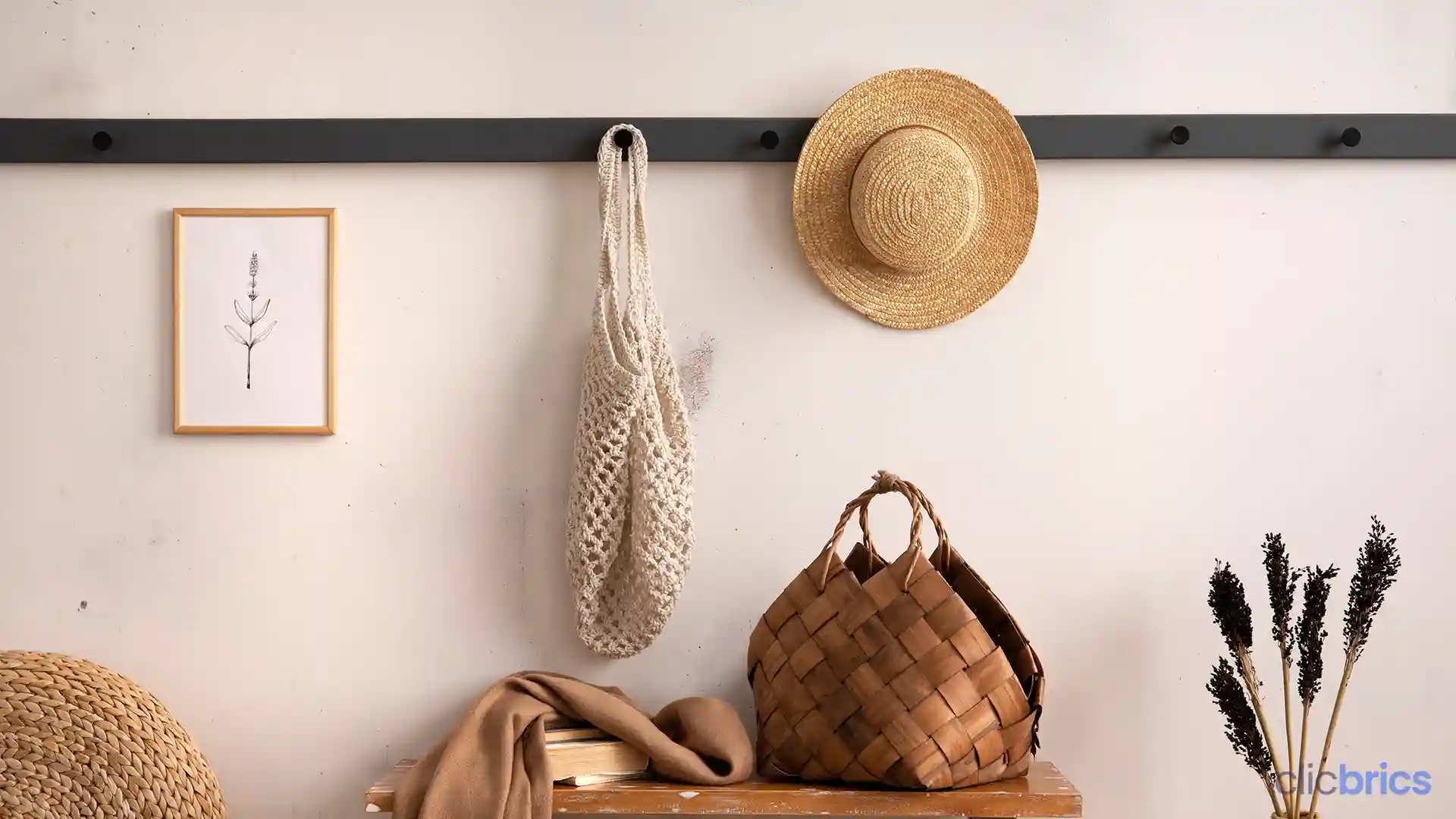 If you've got loads of hats in your closet and at the same time you're struggling with space issues, we've got a solution for you in the form of hanging wall decorating items. Why not flaunt your style and create a practical display with visual interest? Install hooks and hang hats in a cluster, and see how amazing your wall will look. 
End Note
You don't need an interior designer or expensive wall decorating items, but just some sentiments to build a beautiful wall perfectly. The above-mentioned wall decor ideas will definitely add style to your home that everyone will adore!