Table of Content:
Building any house is an art. It involves a lot of thinking and creativity. There needs to be a high-level collaboration between the people designing it, constructing it, and staying in it. You may know people who let their creativity go a notch above while building unique houses. Do not think they are unusual houses if they catch you off guard!
Its uniqueness can leave you with head-scratching thoughts and the most bizarre thoughts like:
How can someone build a house like this?

How can someone stay in a home like this?

Why would anyone construct this house?
Imagine walking into a house of legos. It does not exist yet, but what if it was? All the bizarre questions in your head will start making sense!
World's 5 Most Unique Houses Ever (Photos Are A Bonus!)
You might have just heard about unique homes before. But, today, pictures of unique houses and knowing everything about them will leave you speechless. Are you ready to take this journey of finding these strange houses? 
Let us go!
1. Upside Down House In Germany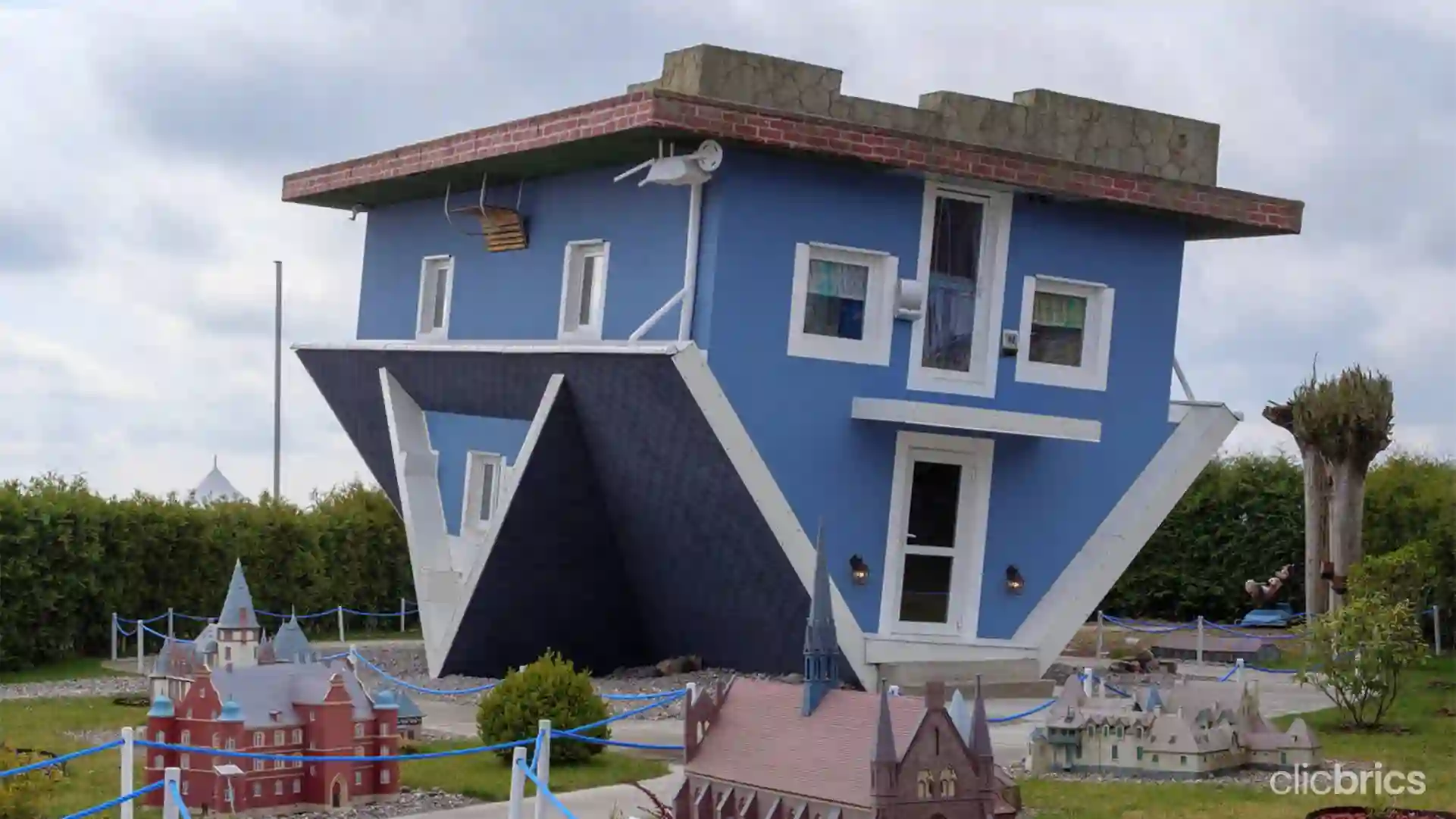 It is one of the most unique houses in Germany. It is also the first upside-down house constructed in Germany. 
The Upside Down house lies on the North coast of Germany, located at Wiesenweg in the town of Trassenheide. Polish architects named Sebastian Mikiciuk and Klaudiusz Golos built this house in 2008. 
They built this house under a project named 'Die Welt Steht Kopf', which means The World Upside Down. Each and every asset placed inside this house is inverted, except the stairs of this house. Once you walk into the house, you can see the entire furniture and paintings are inverted too. The house has a 6% inclination. It can give you a feeling you are standing in a space that defies gravity. 
2. Keret House In Poland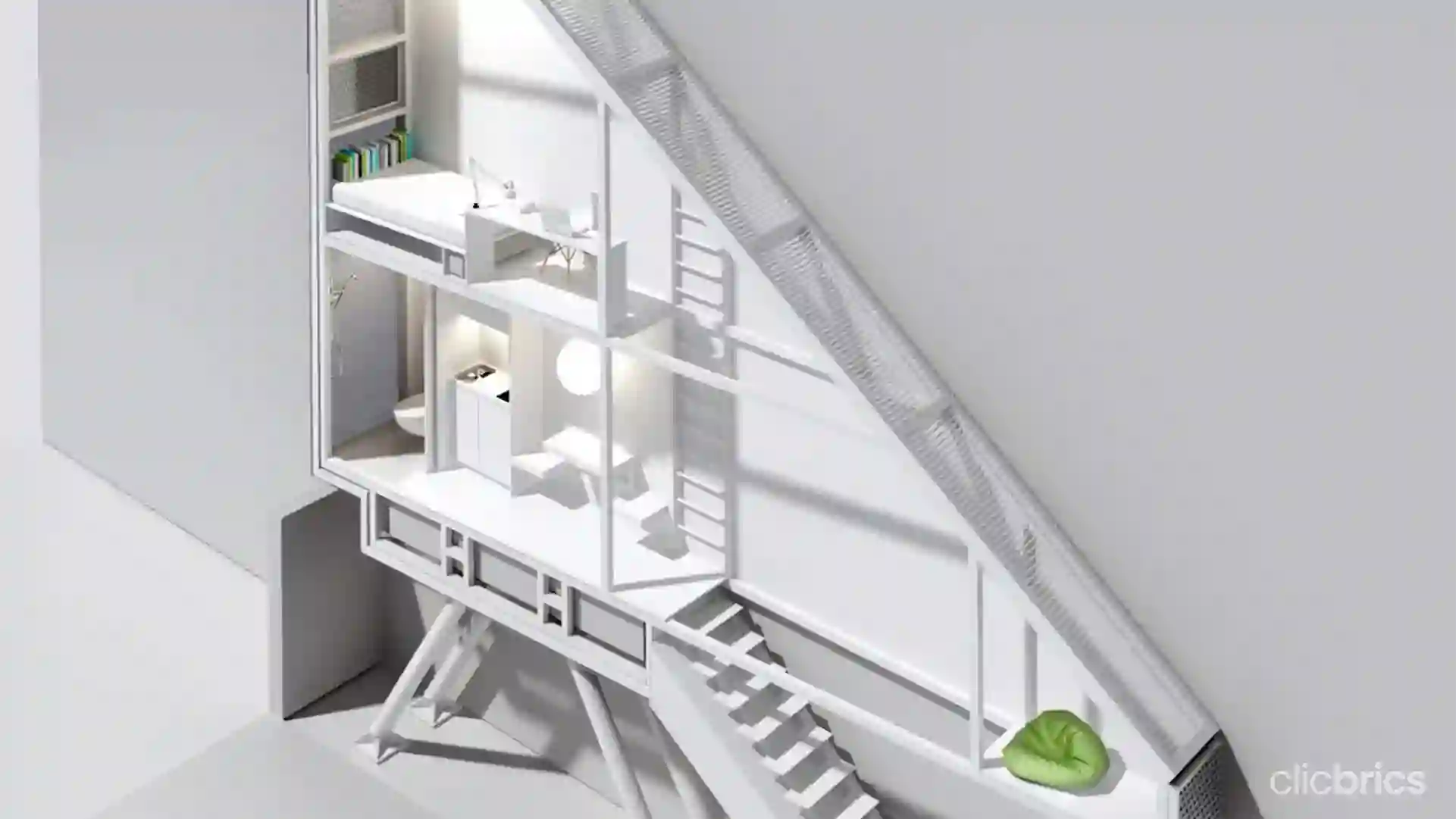 You may have just heard about people being slim or skinny, but what if you saw the slimmest house in the world? 
Difficult to picturise? 
Keret House is the narrowest building in the world, located in Warsaw. 
A Polish architect named Jakub Szczesny first conceived this idea in 2009. He built this house in 2012. It was an art installation for the Polish Modern Art Foundation. This is a two-floored house with no windows. The widest point of this house is 122 centimetres, and the narrowest point is around 52 centimetres. It contains a living area, mini kitchen, bathroom, and bedroom.
The architect built this house between two existing buildings for an Israeli writer named Etgar Keret. This is the reason why the house is called Keret house.
The architect managed to give this house a very graceful design, even if it was the skinniest house. The architect has also managed to make it from a vision that there is zero wastage in any urban residential space. 
We bet, you cannot miss out on this one while making a list of unique houses in the world.
Also Read: Check Out These Fastest Building Constructions In The World!
3. Transparent House In Japan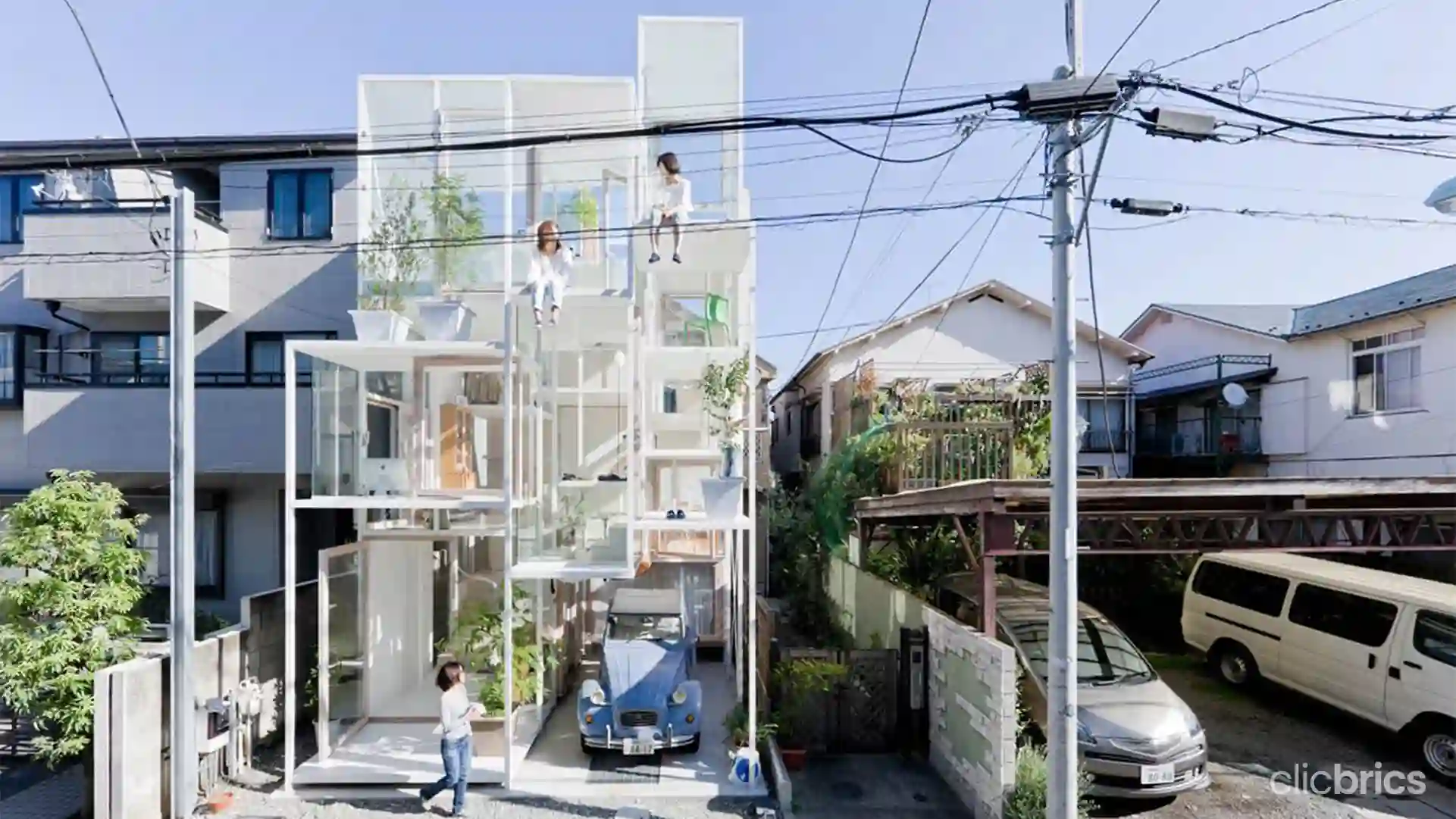 You may see a lot of unique houses, but the one thing that makes this one is its shape. It is a house entirely made of glass shaped like a tree. Sou Fujimoto Architects built this transparent house for a young couple living in Tokyo. The total area of this house is 85 metre square. It is a vertical living space that has an aesthetic design. 
It is a three-storeyed building inspired by the lifestyle of human predecessors living on trees. It lets all the sunlight in the home due to its transparency. 
This house has 21 individual floor plates. Ladders and movable steps link every floor plate. It would be a great experience to live here, right?
4. The Flintstones House In California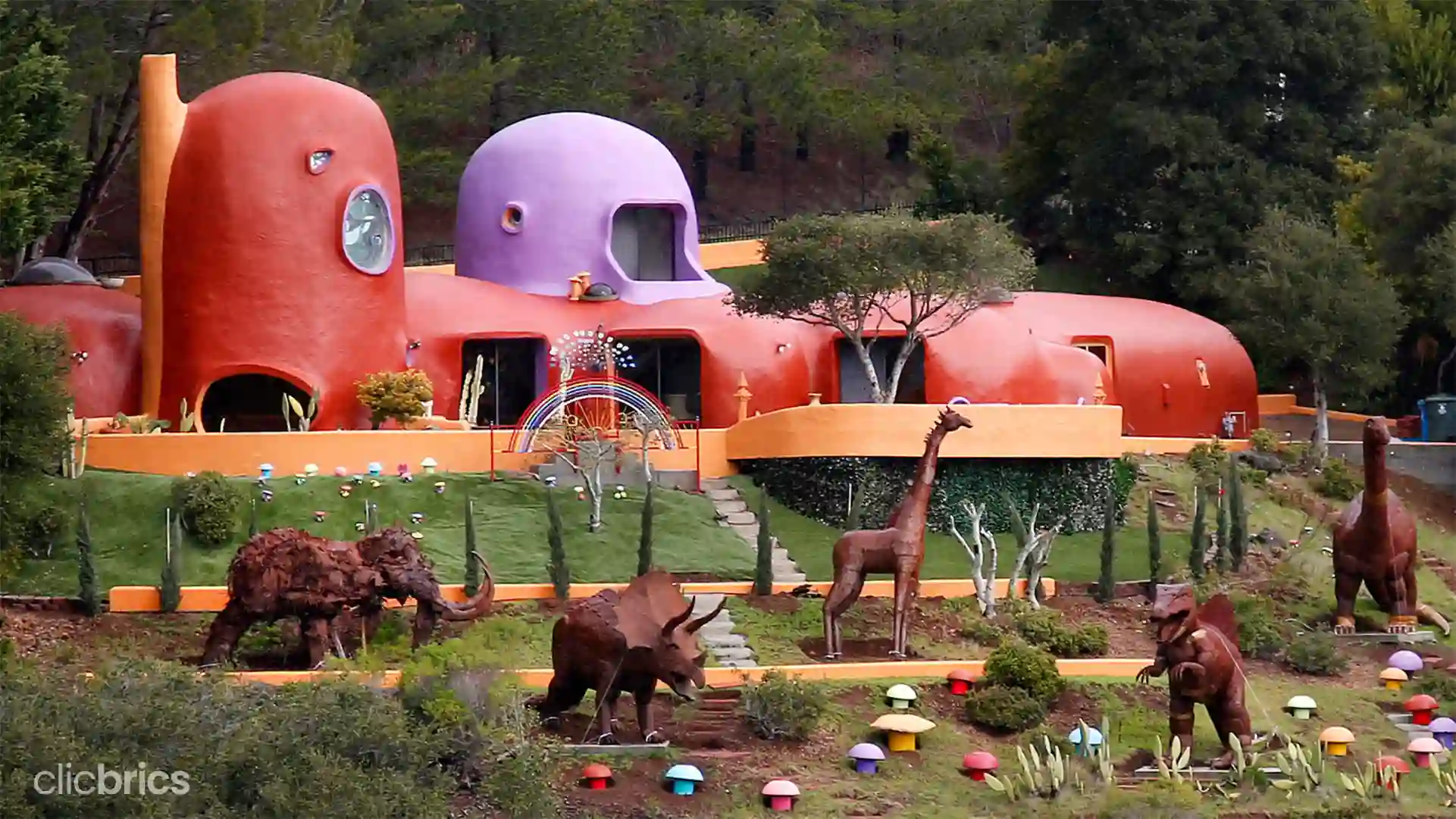 Flintstones was a well-known and iconic cartoon. This house is in Hillsborough, California. It is a real-life replication of the home where the characters of Flintstones stayed. 
Architect William Nicholson designed this house in 1976. It has a backyard house full of dinosaur statues and Flintstone-based artwork.
5. The Hobbit House In Wales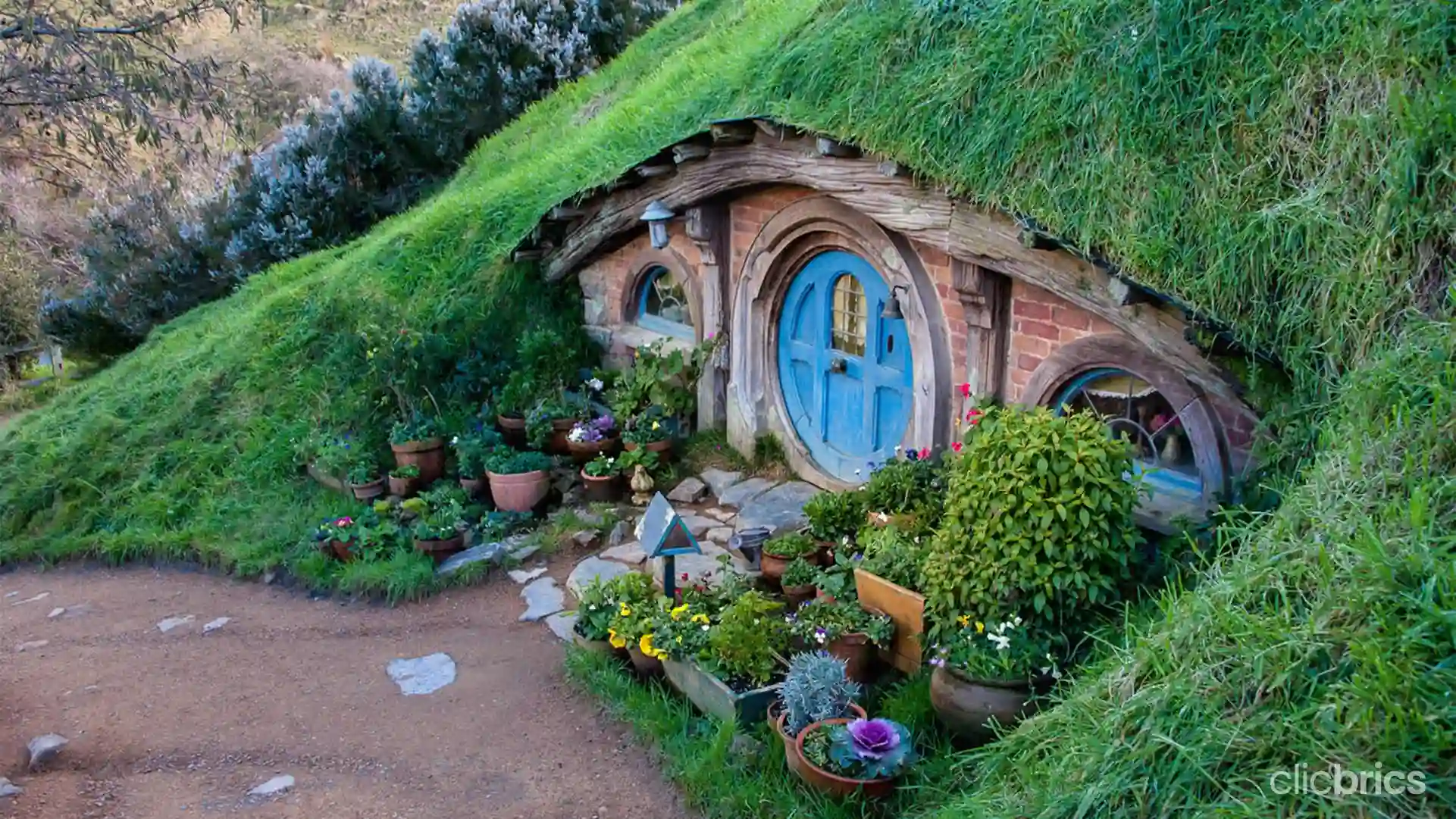 Who would not want to visit the home of Mr. Beaver from Alice in Wonderland? Do not miss out on this house if you love being in nature. This house has one of the most exquisite designs among all the unique houses. It is one of the most eco-friendly houses with a charming exterior. 
This house is made of oak thinning, stones, and mud. Dale and his family designed this house. The interior of this house is as beautiful as its exterior. There are wooden branches in the house. 
The day-to-day activities in this house are sustainable. It has solar panels for electricity, refrigerators cooled by air, and water you can use from a nearby stream. You would not wish to leave it if you encountered unique homes like this.
6. The Cloud House In Australia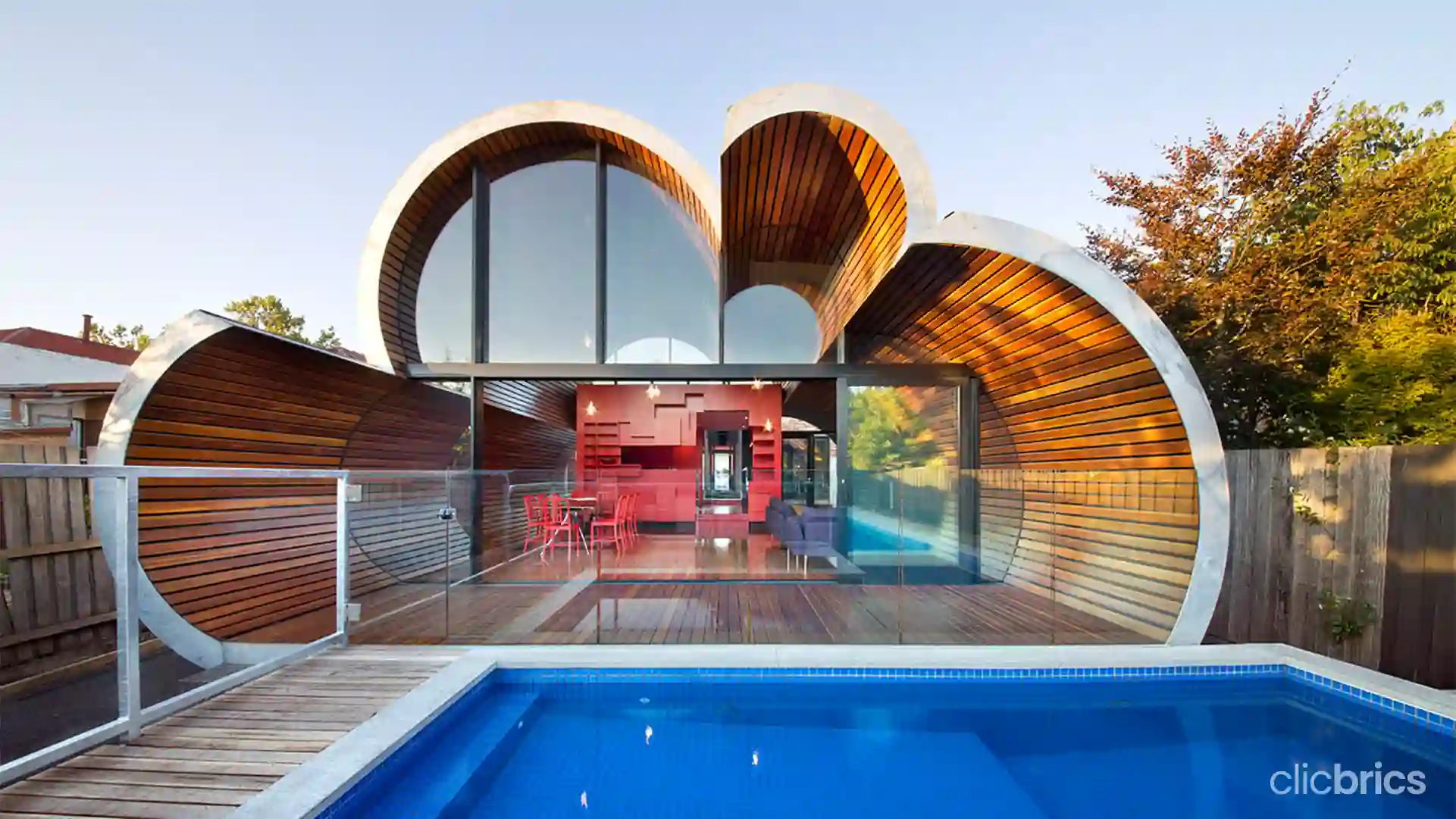 This is one of the unique houses built by a firm named McBride Charles Ryan. It was built in 2012 and constructed on an area of 220 metre square. 
It is in the shape of a cloud and is white from the back and the front. The firm designed the cloud house in three parts. Every part of the house gives a different experience to the visitor. It has a red coloured box shaped structure which is the kitchen. The kitchen is the heart of the property which joins both parts of this house. The walls and the floor in this house merge seamlessly.
7. Habitat 67, Cité du Havre In Canada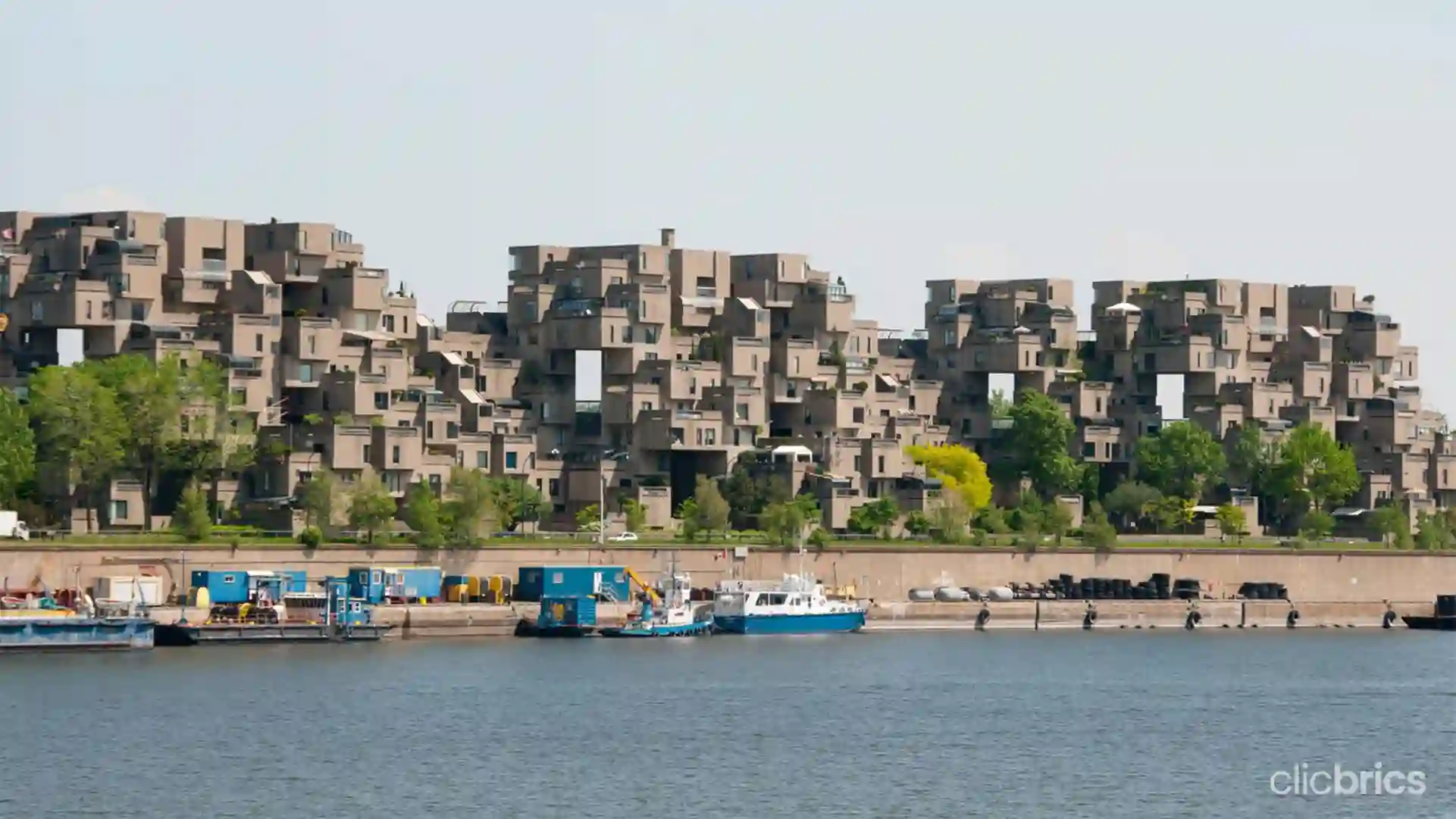 An Israeli-Canadian architect named Moshe Safdie built the house in 1967. This 12-story building was designed for the World Fair Expo. This housing complex also incorporates gardens. 
This house has 354 prefabricated concrete units arranged in various combinations. It allows 146 residences in different sizes. Every unit has access to one or more private terraces.
It is one of those unique houses built with the objective of affordable housing. The architect has designed over 75 buildings around the world.
Also Read: Home Decor Trends That We Need To Bring Back
Conclusion
We hope you had a great time checking out this list of unique homes and looking at the pictures of unique houses. If you get a chance to visit such strange and unusual houses, do not miss out on them!
Stay tuned with us for more of such interesting content!