Table of Content:
Are those outdated light fixtures in your home hampering your book reading? Or is your living room not shining the way it should? If any of these incidents occur, consider it a wake-up call to redo your home's living room wall lights. 
Let's take you through some of the spectacular living room wall light design ideas we've gathered that will make your space look brighter and more beautiful. 
Modern Living Room Wall Lights For Home
1. Mini Pendant LED Wall Lights for Living Room
Have you placed a luxuriously-styled diwan in your living room? If so, incorporating mini pendant living room wall lights right above the diwan is the ideal choice. You can use that craftly-curated space to read books. 
If you have a space constraint in your living room, you can also throw some pillows and comfy cushions below the mini pendant, and it will not take up floor space. 
2. Artistic Living Room Wall Light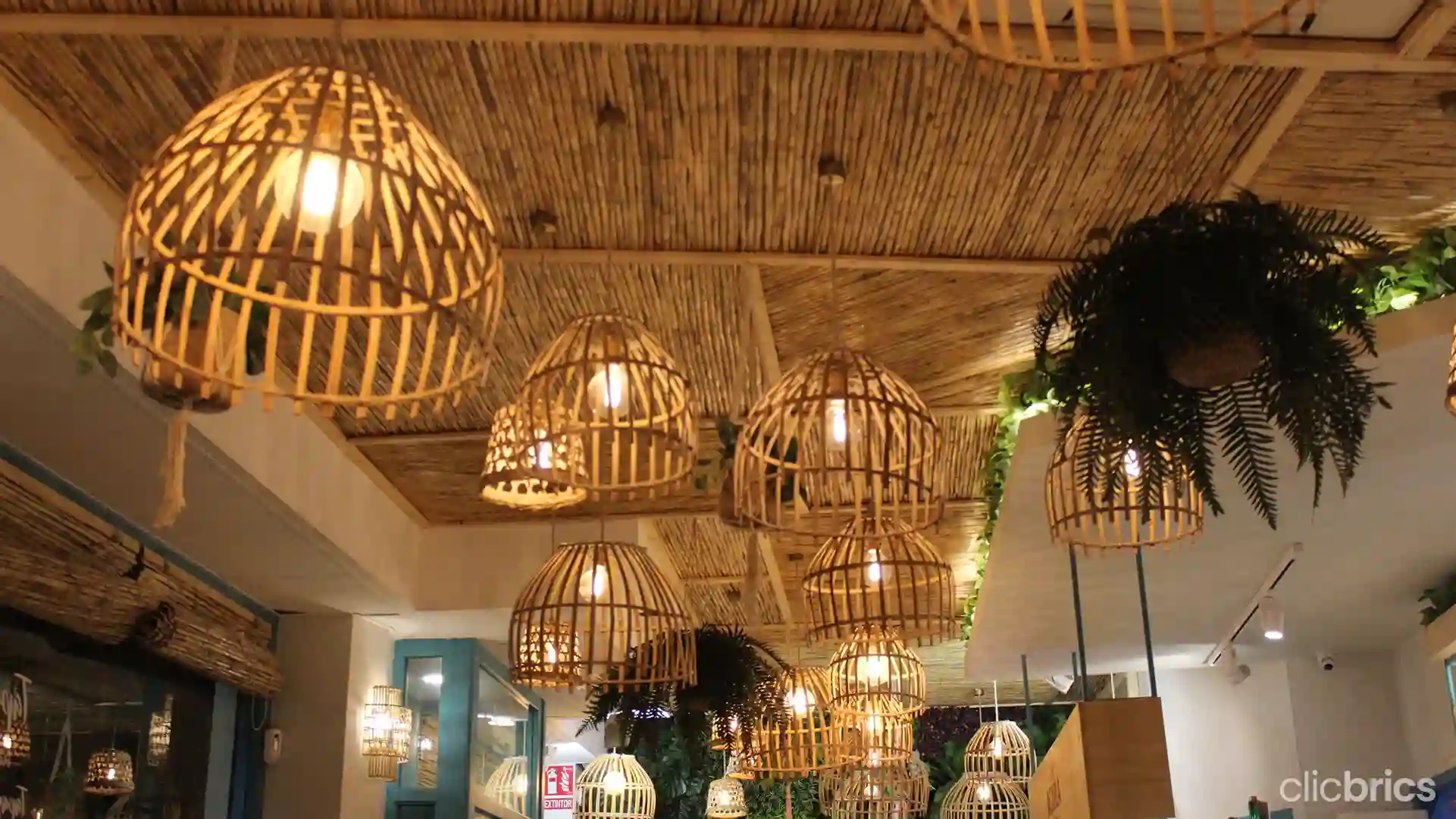 Do you enjoy watching Netflix and chilling with your friends in the drawing room? Well, then, you can install artistic wall lights for the drawing room. It's highly functional and goes with minimalist home decor without putting a strain on your pocket. 
Also Read: Fun Ways to Light Up Your Dining Room 
3. Colorful, Glamorous Living Room Wall Lights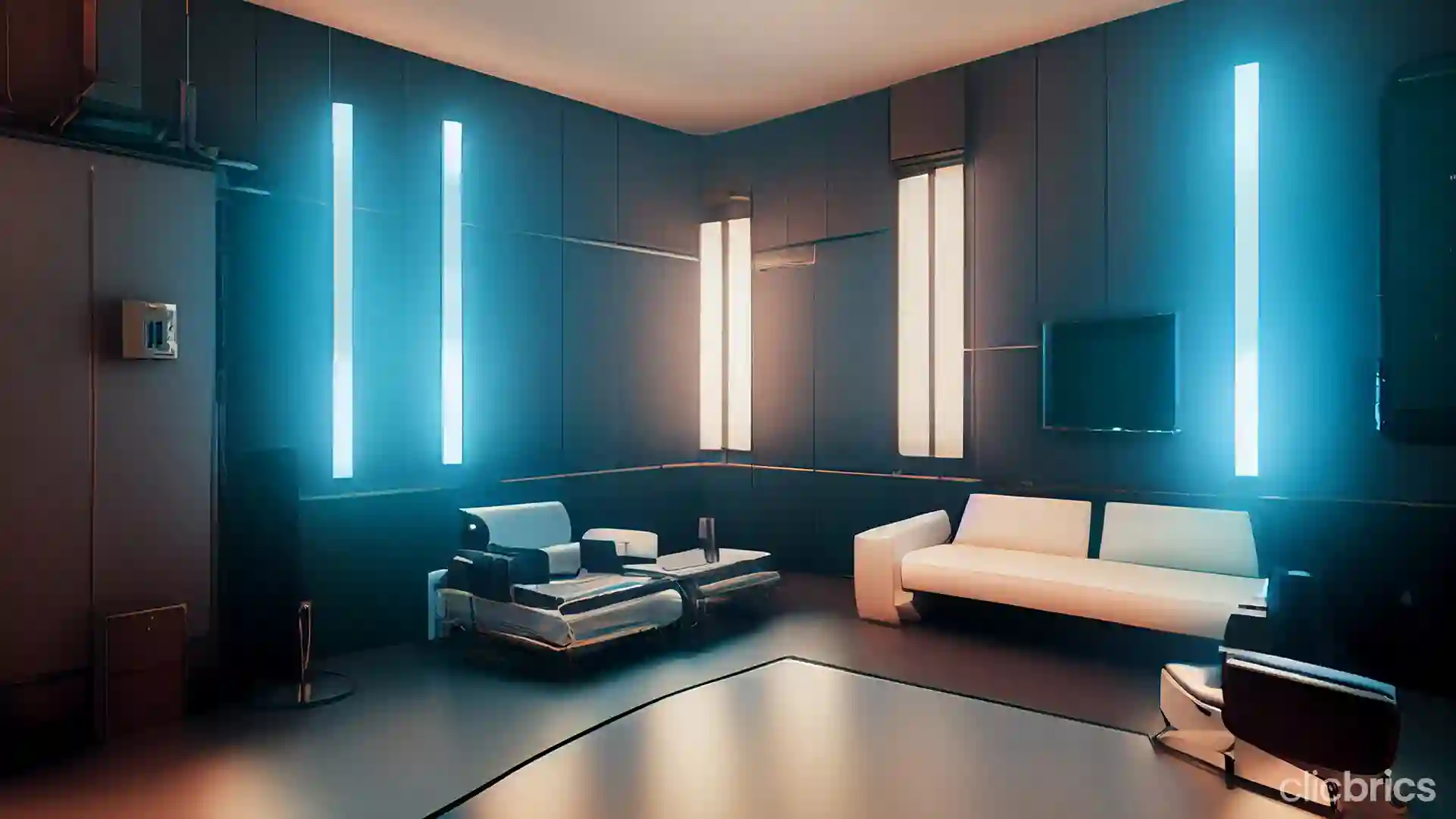 A room with saturated pink vibes is all you need for a unique living room. Incorporate some raspberry pink fancy wall lights for the living room, positioned directly over the seating area to provide a soft, flattering light and depth to a wall. 
You can decorate the walls of your living room with these colorful lights, and can also think of a huge wall art. 
4. Wall Sconces for the Living Room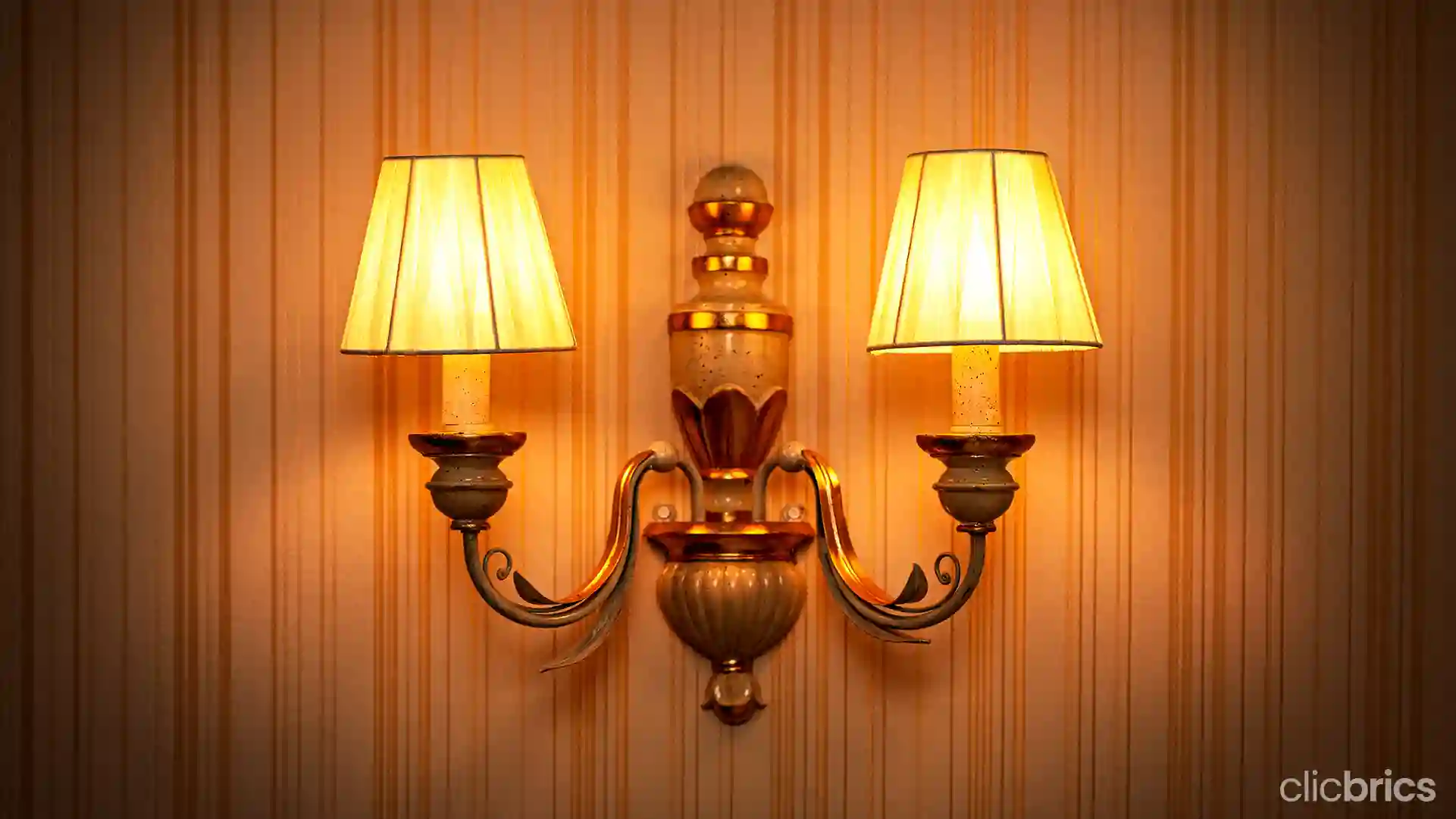 Wall lamps for the living room also include wall sconces that extend from the wall to glorify the side tables. So, in case you are working on installing some sconces and fancy wall lights for the living room, ensure that an electrician completes all the wiring behind your walls. 
Also, ensure the wires are well-hidden so your guests don't notice and these lamps remain your long-term investment. 
5. Built-In Modern Wall Lights for the Living Room
If you wish to add warmth to your modern space, consider installing built-in or LED strip lighting. This type of modern wall light for the living room will be sufficient to highlight a coffered ceiling and illuminate the underside of a console. Installing these lights with interesting sculptures is a fabulous option to improve the aesthetics of your living room. 
6. Transparent Wall-Mounted Lights for the Living Room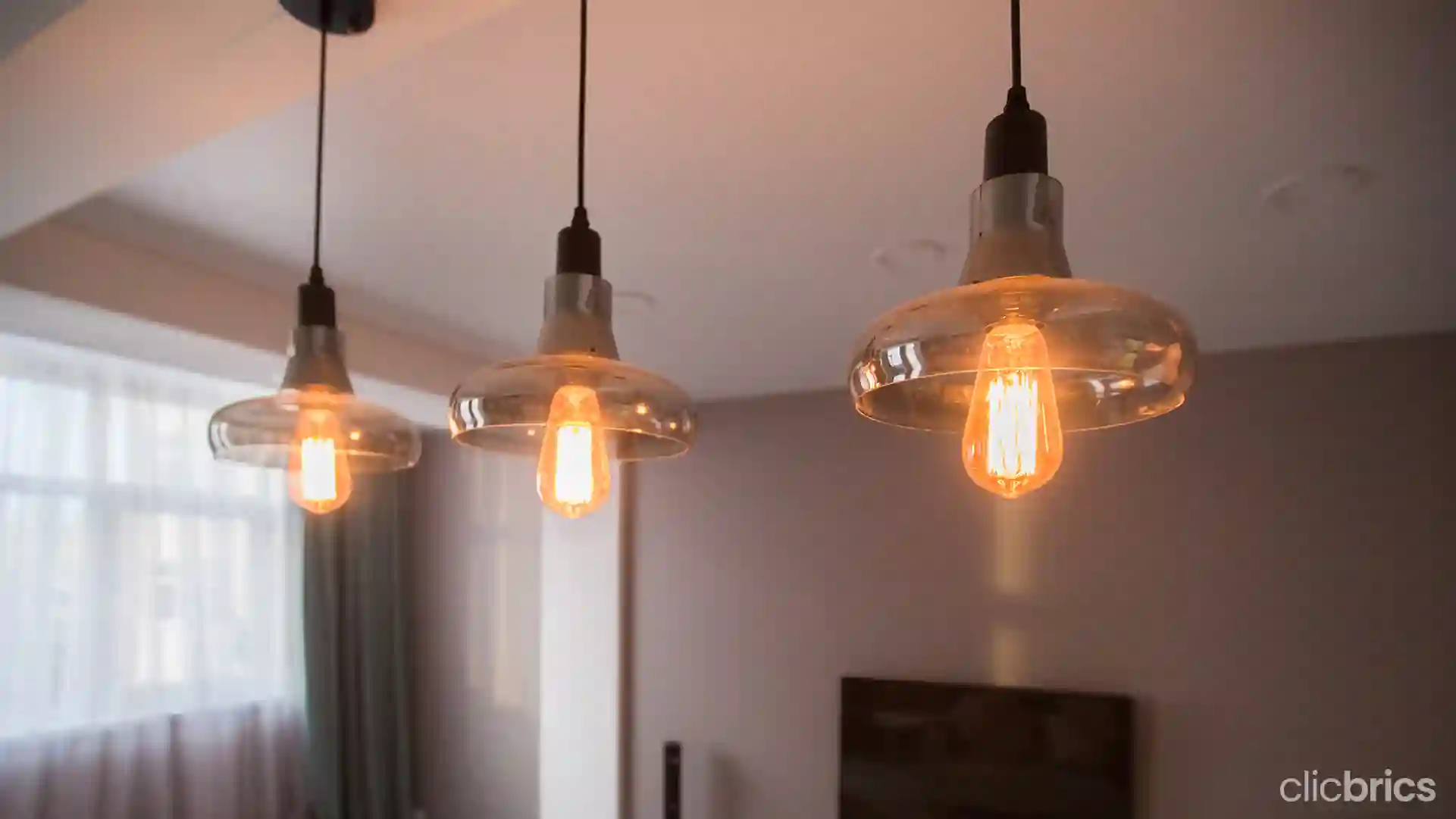 Do you love the natural light coming into your living room? If so, these living room wall lights are a must-have for you! 
For your big windows, try choosing fixtures that don't interfere with the natural light in your living room. You can adorn the nearby area with table lamps with clear glasses for a unique and sophisticated look. 
7. Moroccan-Styled Living Room Wall Lights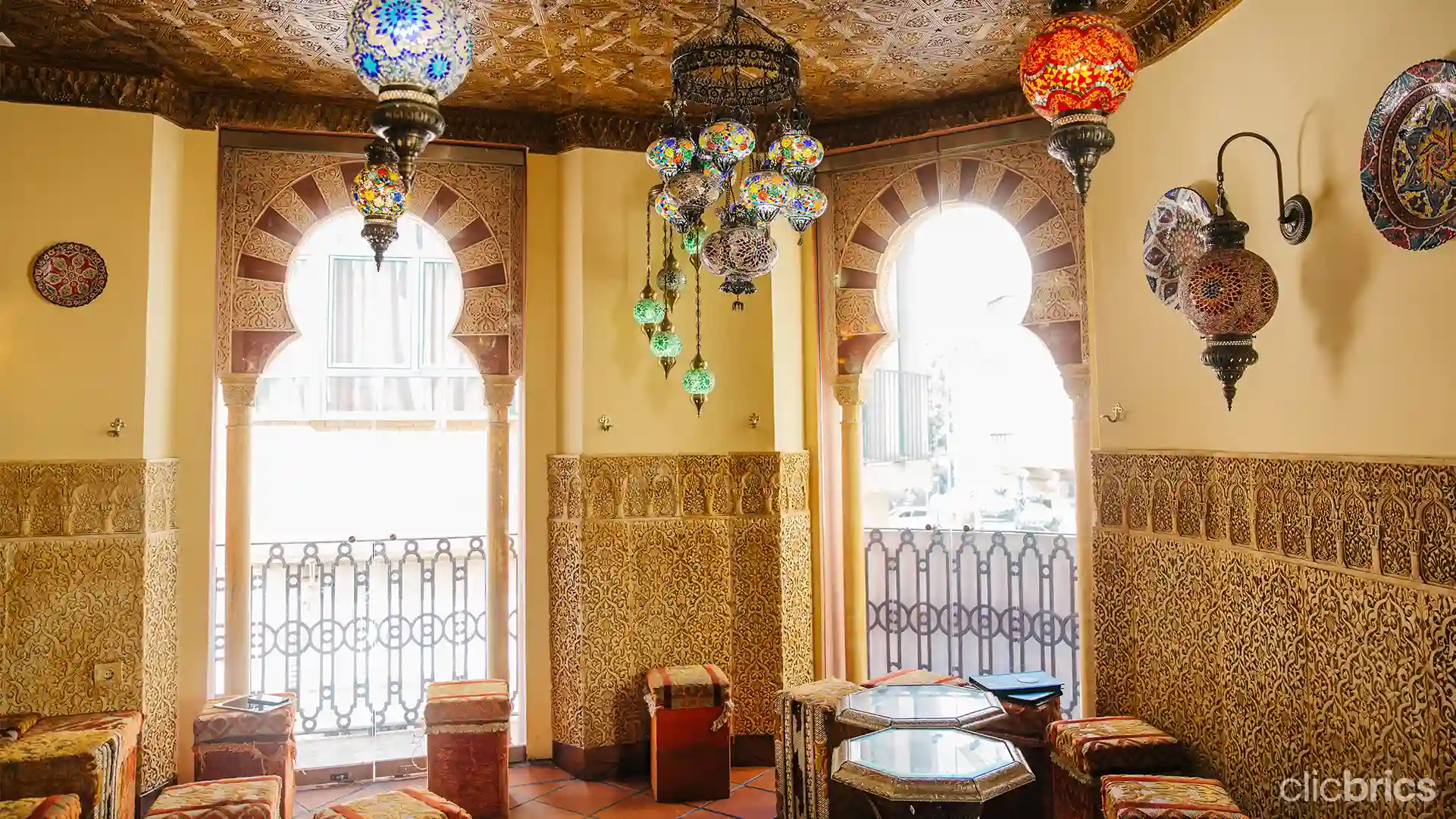 Don't get tense reading the style if you don't have a Moroccan-themed living room. You just need to incorporate the Moroccan style in the form of lanterns. Placing polished lanterns in your Indian-style home will add a whimsy to the eclectic decor. Moreover, these lanterns will cast magical shadows that all guests will appreciate. 
8. Antique Living Room Wall Lights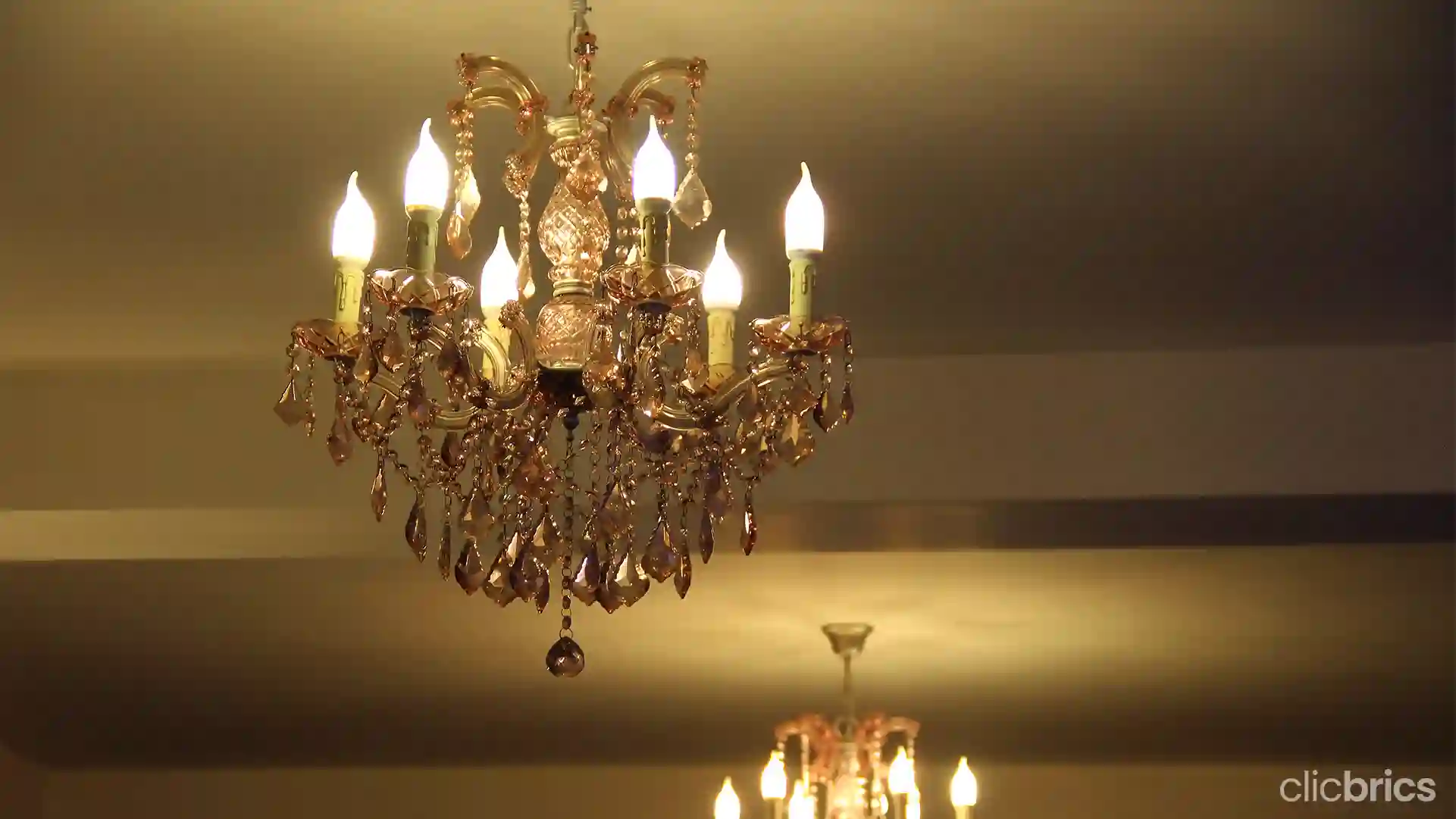 The best wall lights for the living room are the ones that light up your room while adding aesthetic charm. 
The vintage living room wall lights installed in a contemporary style room will bring a unique touch while lighting up the space. You can go for big ball lights for the wall or a polished brass chandelier, adding a rustic charm to your place. 
Also Read: Boho Decoration Ideas For Living Room 
9. Cast Neon Colored Fancy Wall Lights for the Living Room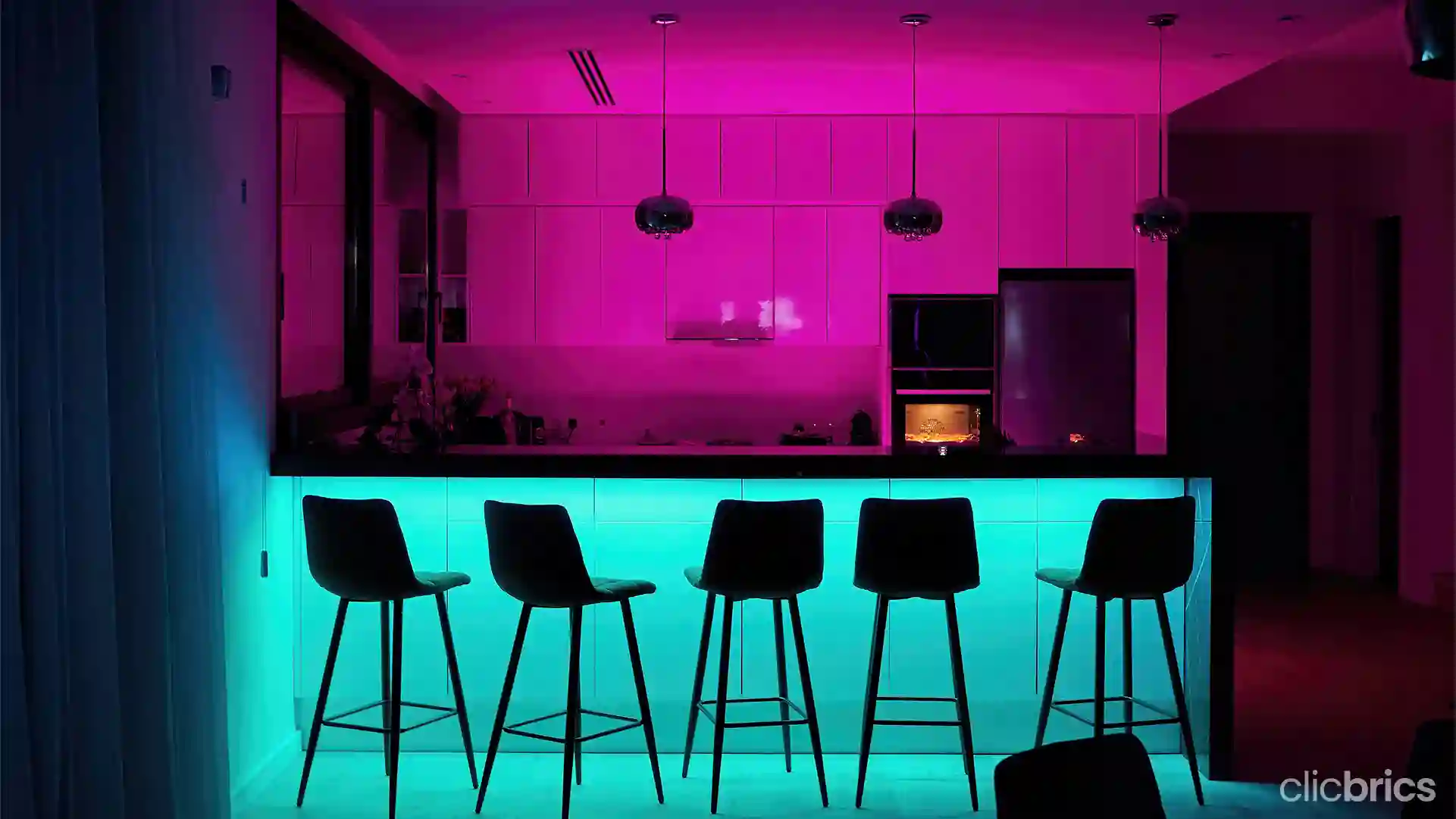 A boring armchair will instantly become a cozy reading nook when you cast the glow of a colorful neon living room wall light. You can add colored bulbs behind the mirror or around the TV panel to create an alluring look. 
10. Welcome Star Lights To Your Living Room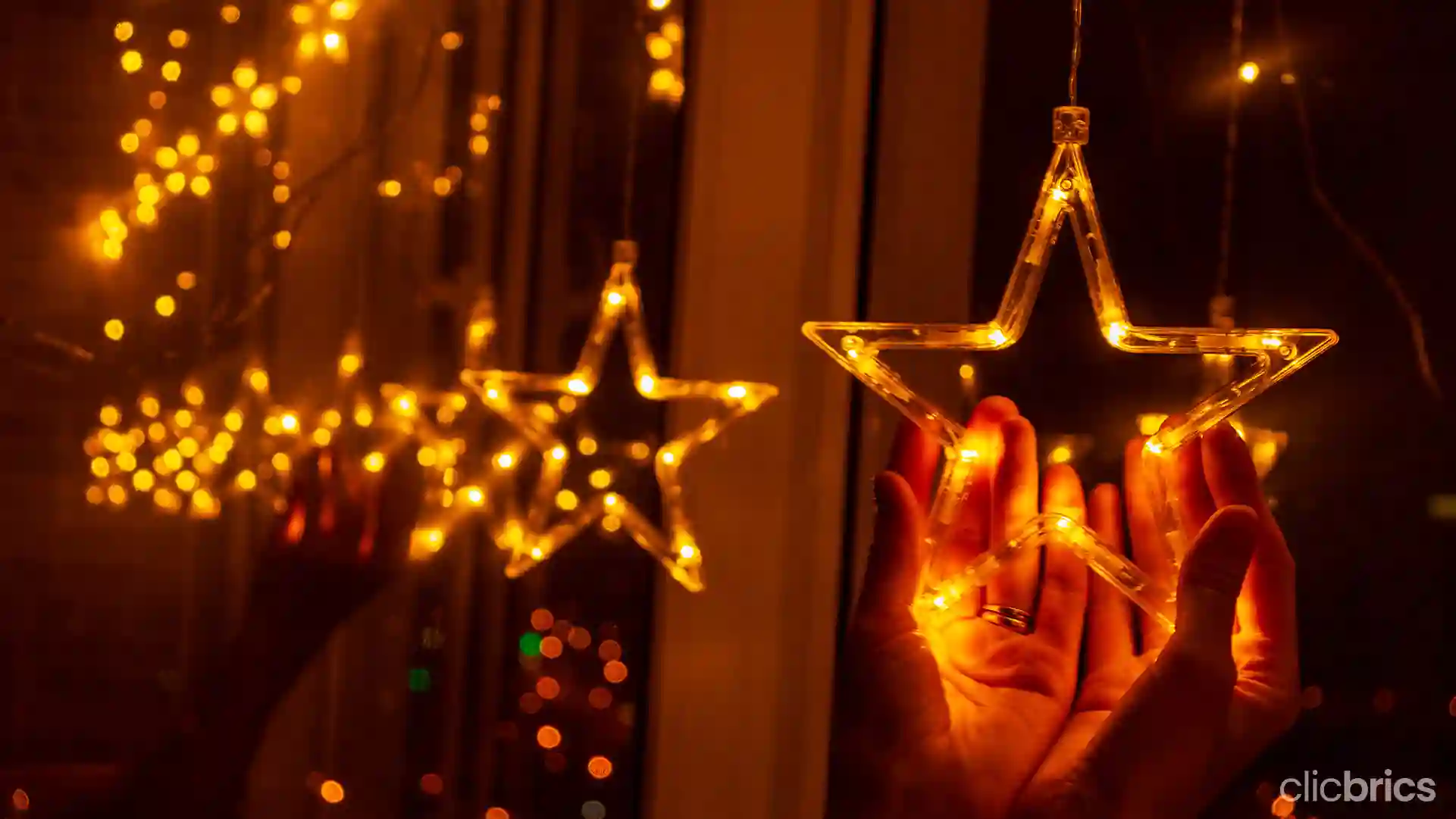 You can easily bring starry nights to your living room with the help of laser nights. These lights in your living room will illuminate the entire room. You can also opt for red, blue, or green colors to create a striking contrast. 
You can combine two or more living room wall lights when planning to illuminate the space with light fixtures. Different living room areas will be highlighted, and you can adjust the brightness as needed. If done so, these lights will lend a decorative effect as an essential component you can't skip. 
Suggested Read: 7 Lighting Ideas to Create a Cozy Atmosphere in your Garden