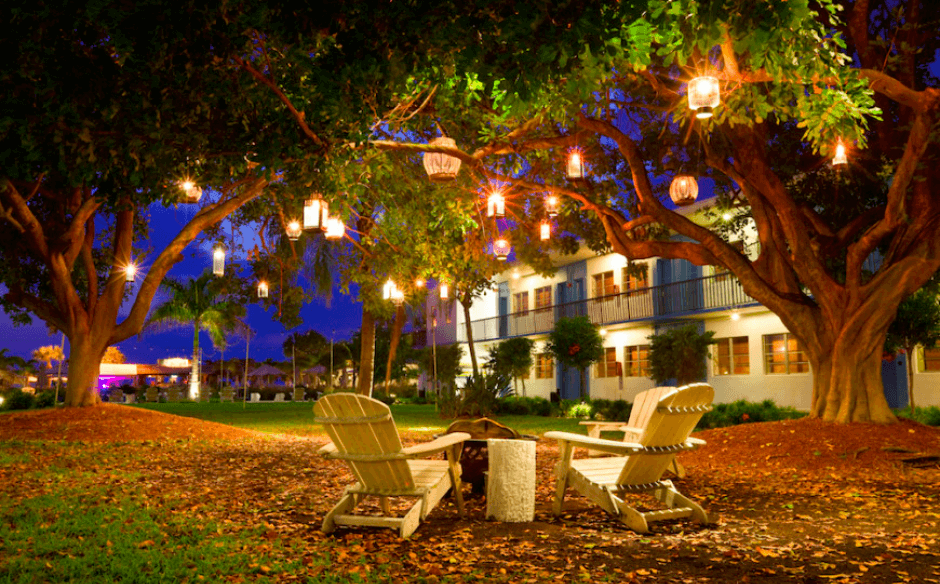 Pin it
7 Lighting Ideas To Create A Cosy Atmosphere In Your Garden
Garden lighting can add magical effects in making outdoor gatherings more cosy and festive. Check out our pick of the seven beautiful lighting ideas to create a completely new dimension to your garden
Pin it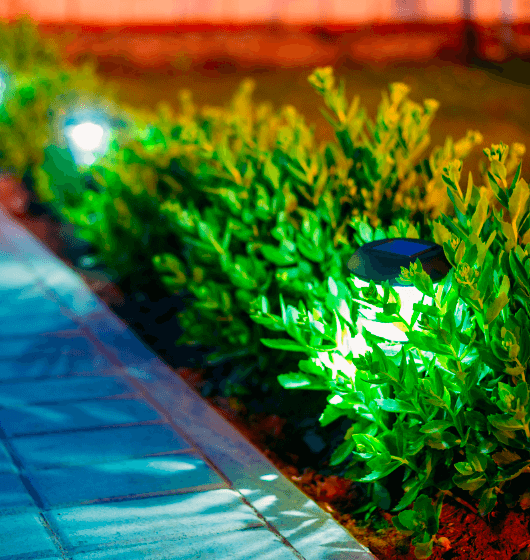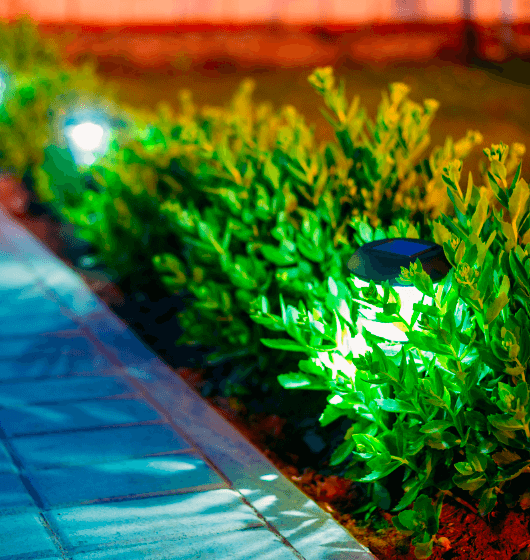 1 of 7
Stunning solar lights for a magical touch
If you want to light up your beautiful garden without using more electricity, then solar lights can be a fantastic option for lighting your garden. Solar lights can act as both functional and decorative purpose. Not only these lights are far more energy efficient and saving you money in the long run, but these lights are also easy to install and they can be left in place for a longer duration.
Pin it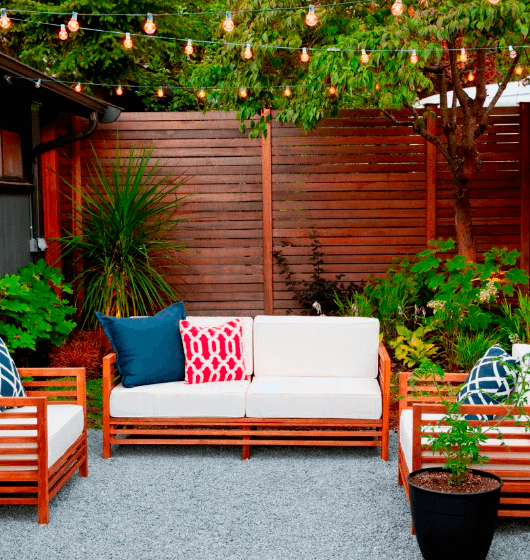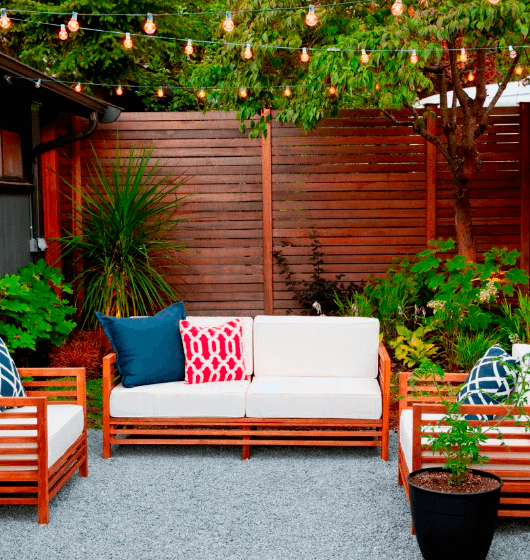 2 of 7
Add some sparkle with fairy lights
Add some sparkle to your beautiful garden with the help of unique fairy lights. They can add a magical touch to any garden, and these flower versions go a long way at night.
Pin it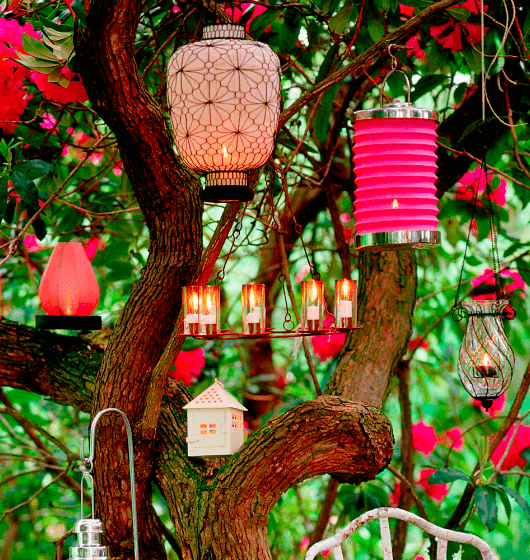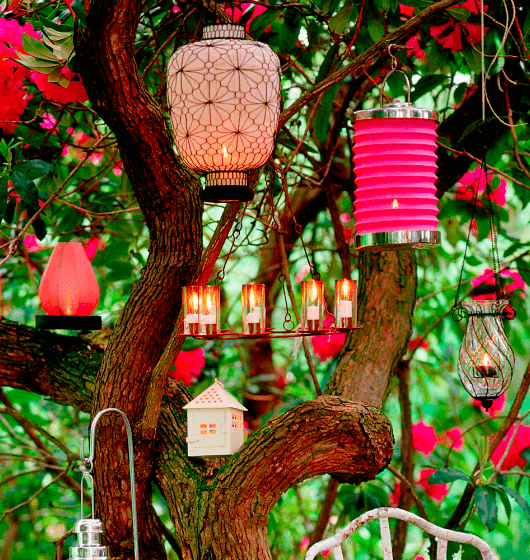 3 of 7
Glow with colour-coordinating candles
You can give your garden a full bloom with colour-coordinating lanterns. These days, many LED battery-powered candles are available in the market which can avoid any risks involved with real candles while still providing a striking glow.
Pin it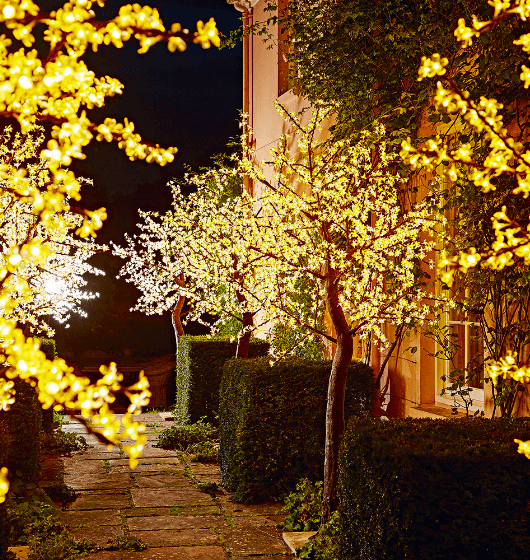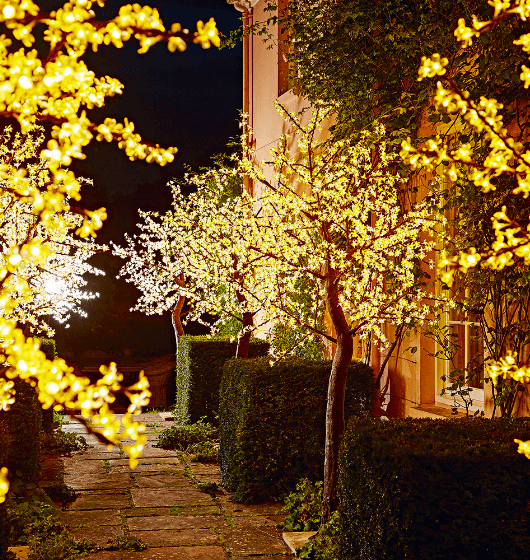 4 of 7
Bring sparkle to garden paths
LED-lit trees are perfect for marking a special occasion because it will bring an atmospheric and decorative touch to gardens. These LED-lit trees can create a twinkling effect which is ideal for lighting up garden walkways and garden paths.
Pin it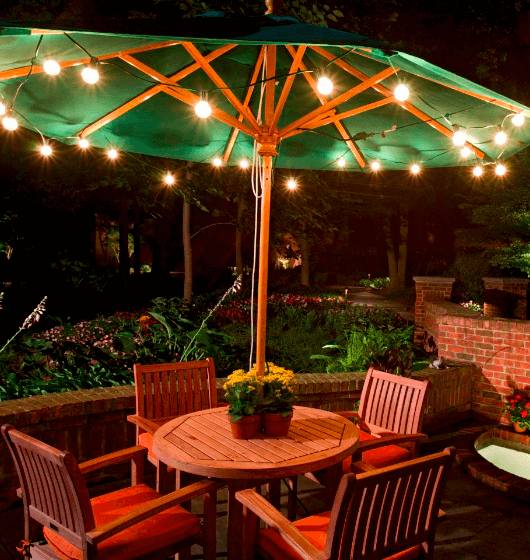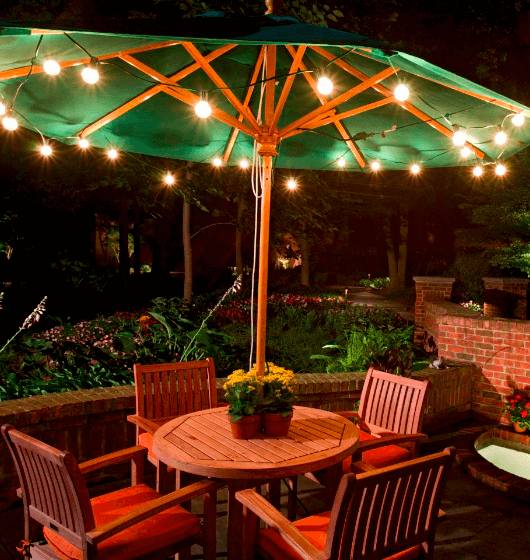 5 of 7
Use uplighters to catch the guest's attention
Using uplighters are an inexpensive way to turn your garden from the run of the mill to magical. It allows you to spotlight the most beautiful garden features, like your garden accessories or favourite shrubs.
Pin it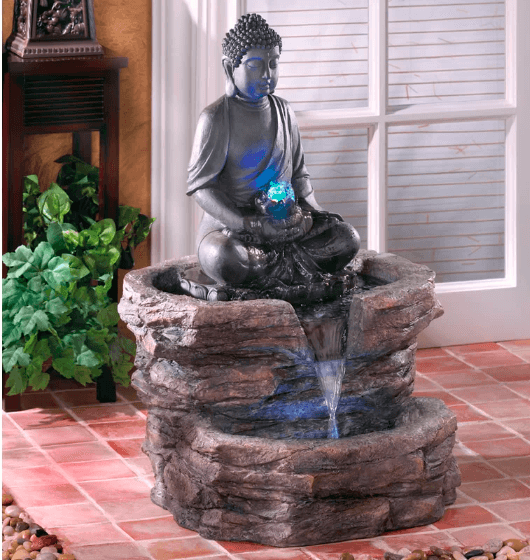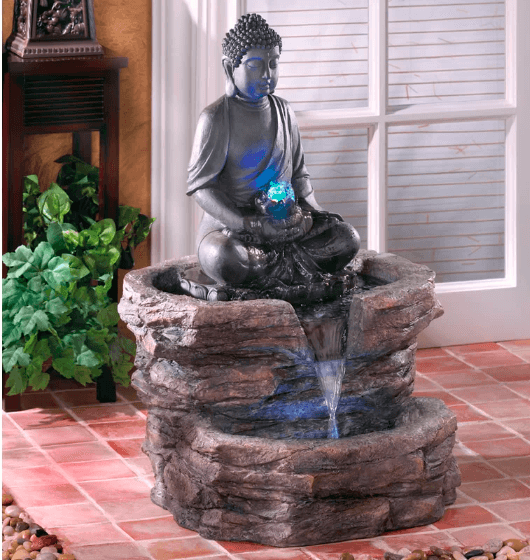 6 of 7
Illuminated magical fountain
If you have a beautiful fountain in your garden, then highlight it by positioning garden lighting nearby and pointing the striking glow in the right direction.
Pin it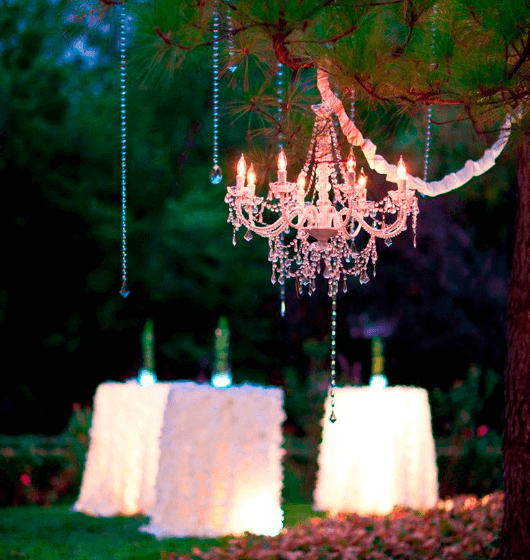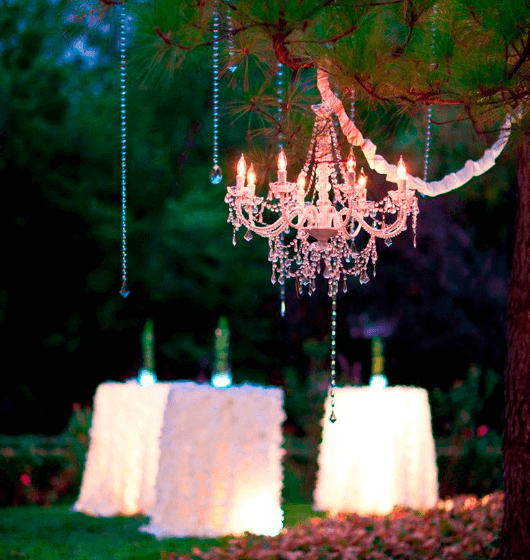 7 of 7
Lit by the glow of a chandelier
A gorgeous chandelier hung over a couch in your own private garden make an outdoor gathering feels relaxed and cozy.