Table of Contents:
Today, everyone wants to build a kitchen that enhances their cooking experience. A proper utilisation of space helps to keep every kitchen gadget organised. Some of the fantastic kitchen trolley designs can complement your mood, match your vibe, and make your kitchen stand out from the crowd.
Are you too on your journey to remodelling your kitchen or creating one from scratch? But you feel stuck because you are running out of space in your kitchen? Now fret not! Sit back and relax because you can manage your kitchen space with the help of these 8 simple kitchen trolley ideas we have hand-picked for you. 
Continue reading the blog to choose the best kitchen trolley design for your kitchen. 
1. Wo
oden Kitchen Trolley Design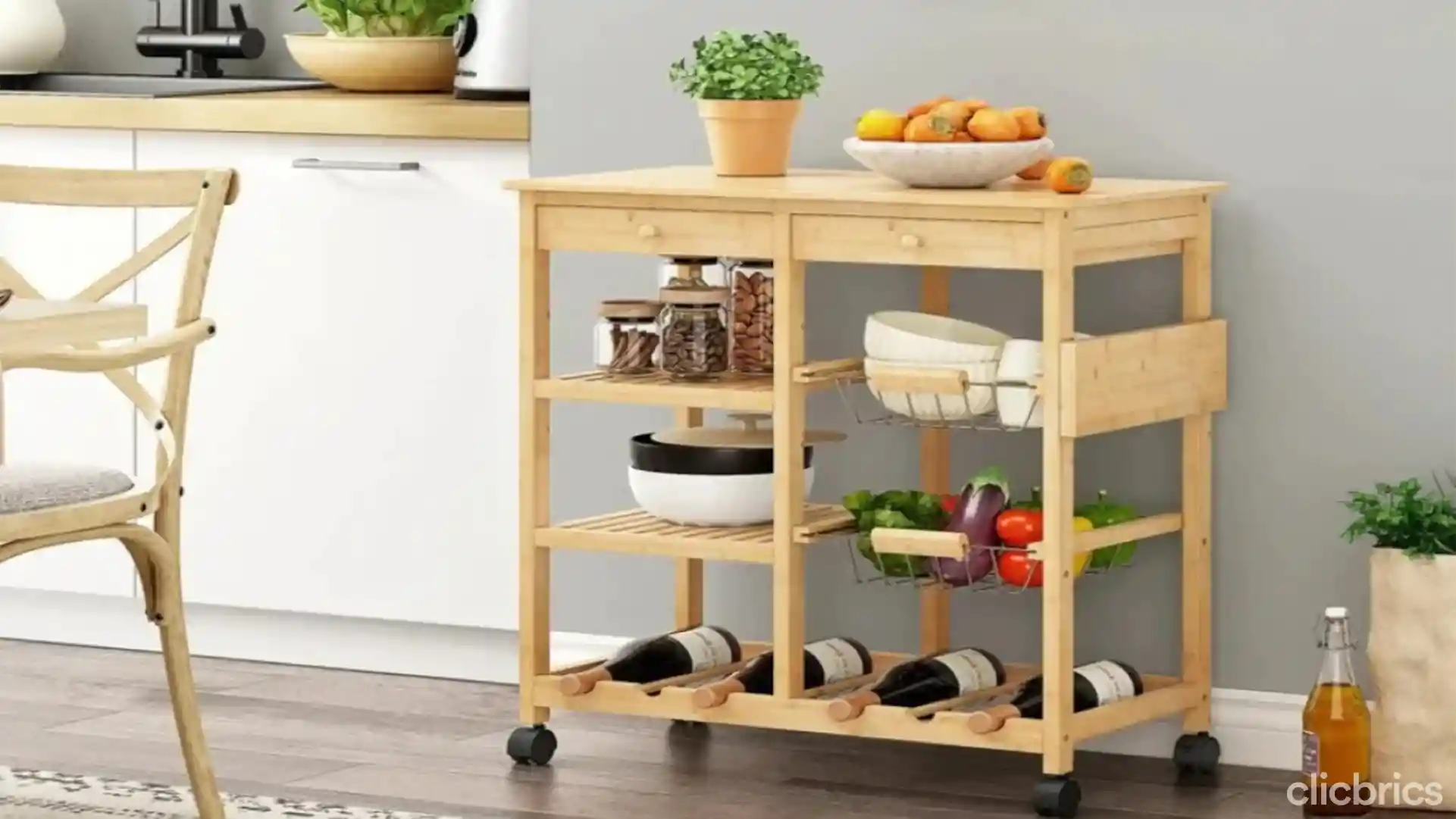 This kitchen trolley is made primarily of wood, the oldest material. They have a nice appearance and are available in many designs made of plywood, veneer, and other materials. You can create a kitchen cart with a pull-out door and add storage. You may acquire twice as much storage in a single cart by using such a kitchen trolley design for a small kitchen. Your kitchen will have a natural appearance - thanks to the beauty of the wood. Additionally, the construction will be able to maintain its sturdiness for a very long time, thanks to the engineered wood.
2. Island Style Latest Kitchen Trolley Design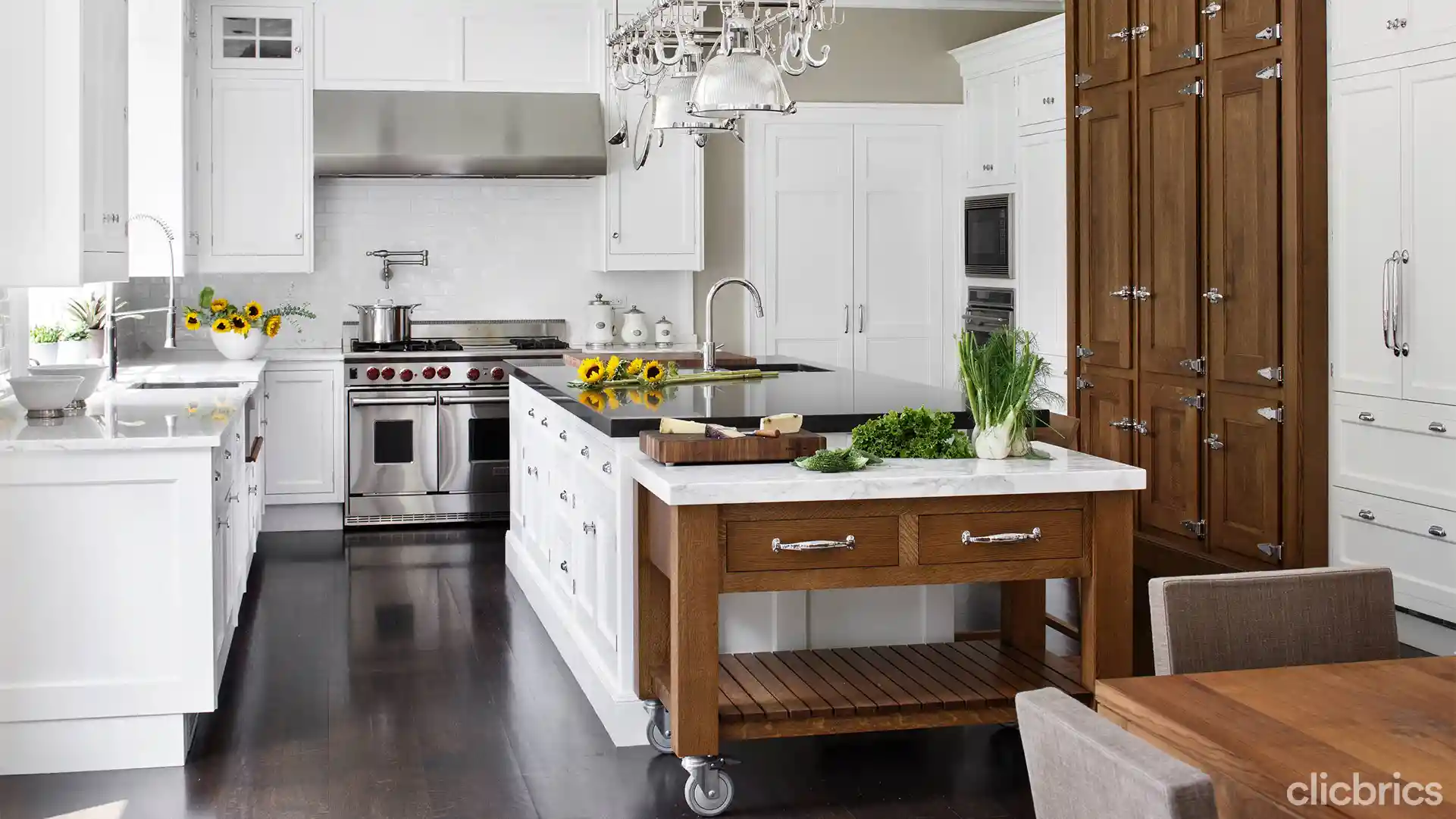 If you are looking for kitchen trolley design ideas that can be easy and stylish enough to convert your boring kitchen into a trendy one, then an island-style kitchen is the one you can pick. The island can be used to entertain your guests with good food or for cutting, chopping, and kneading tasks. The island spaces are also ideal for storing kitchen appliances.
Also Read: Top 10 Cost Effective Simple Kitchen Design Ideas
3. Trolley Kitchen Design
for Corner Spaces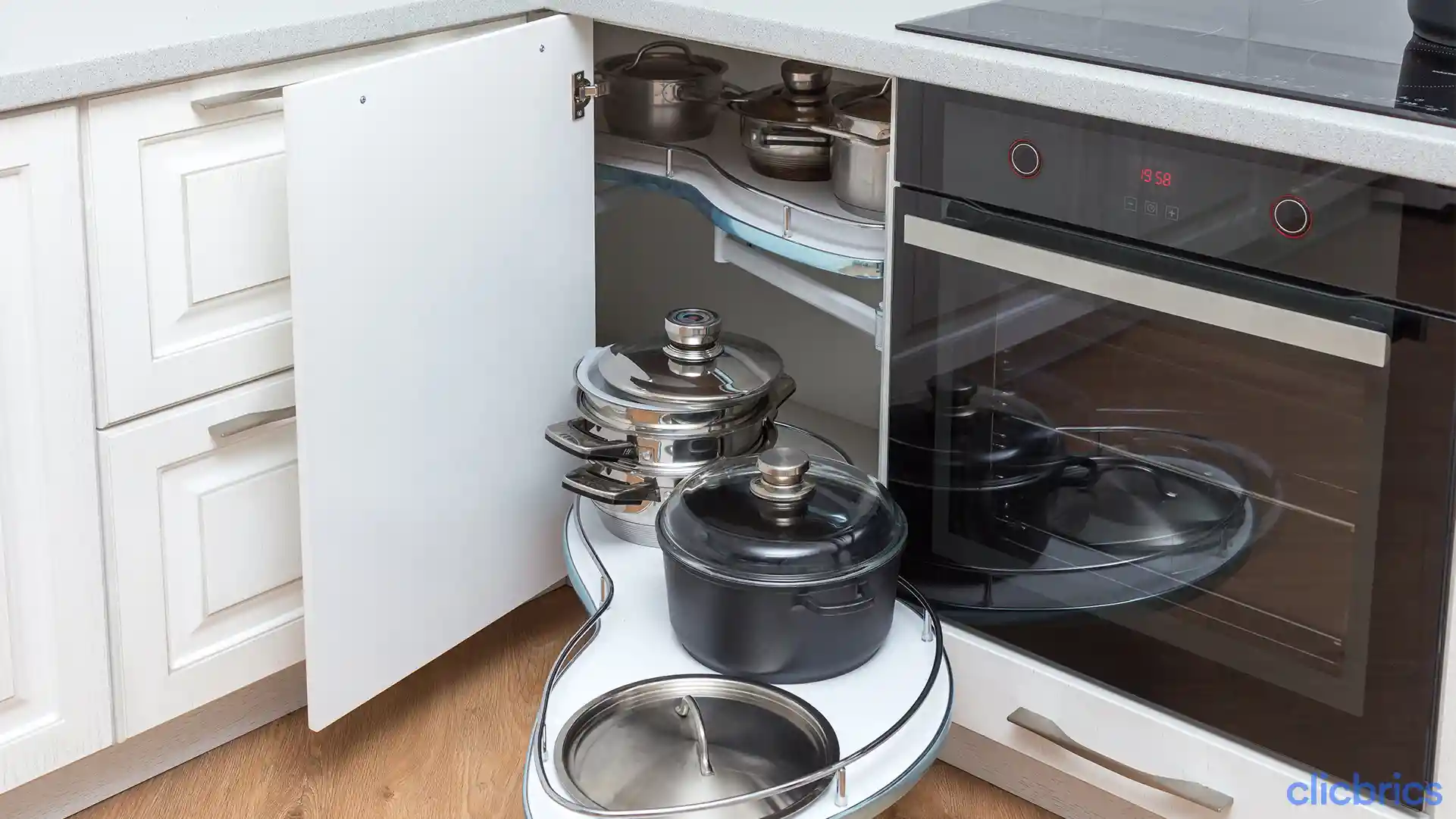 Are you looking for a solution to update your corner kitchen? We have a remedy for it! Corner trolleys assist in utilising the vacant space in the corners of L-shaped kitchens as a space-saving approach.
4. Italian Kitchen Trolley Design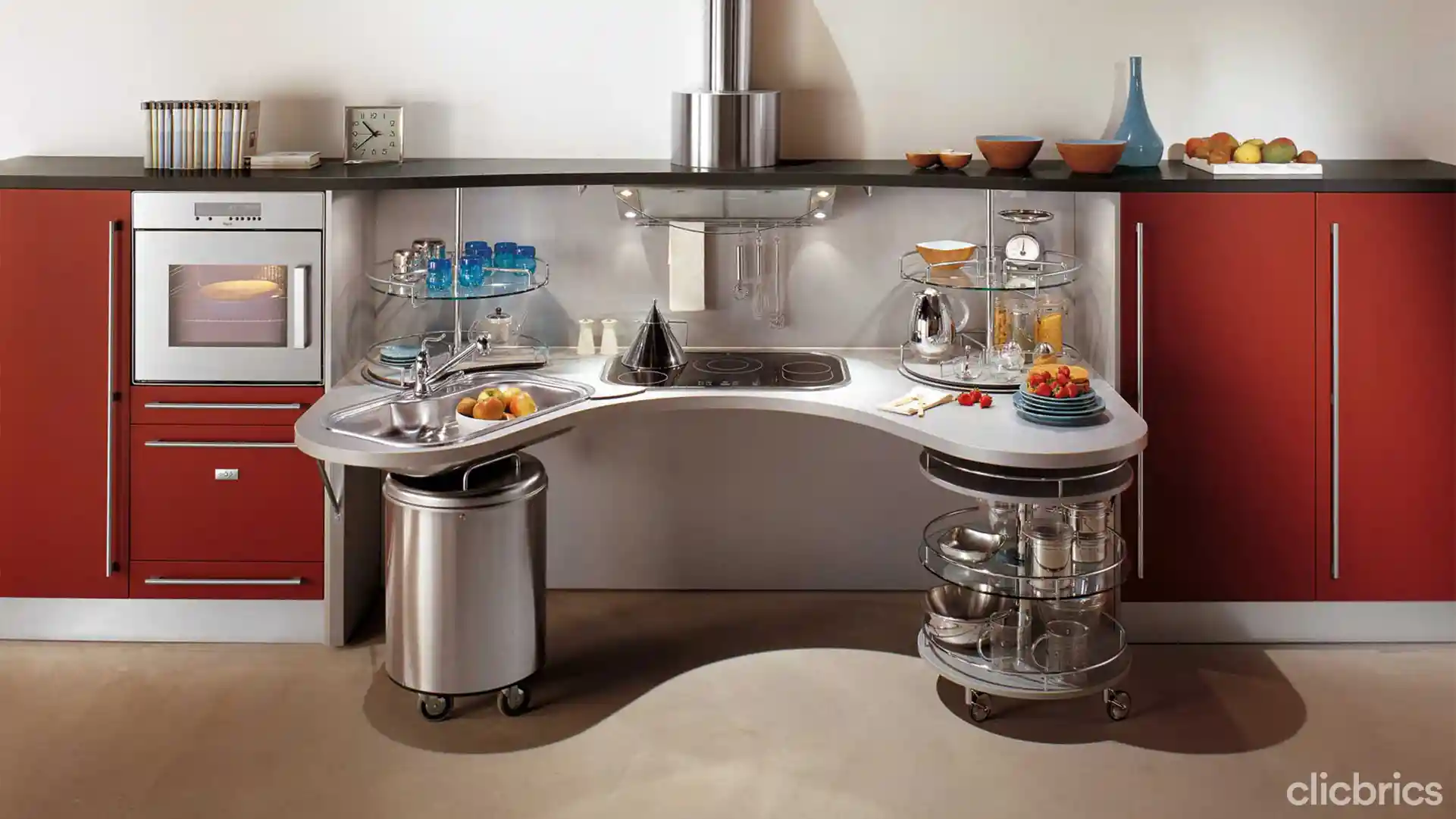 The main advantage of an open-concept kitchen is its high storage space, which extends to the ceiling. In order to keep your cooking experience lively, stainless steel appliances are a great choice. Utilising space is made easier by the countertop's inclusion of storage compartments, a sink, and a stovetop.
5. Metal Kitchen Trolley Design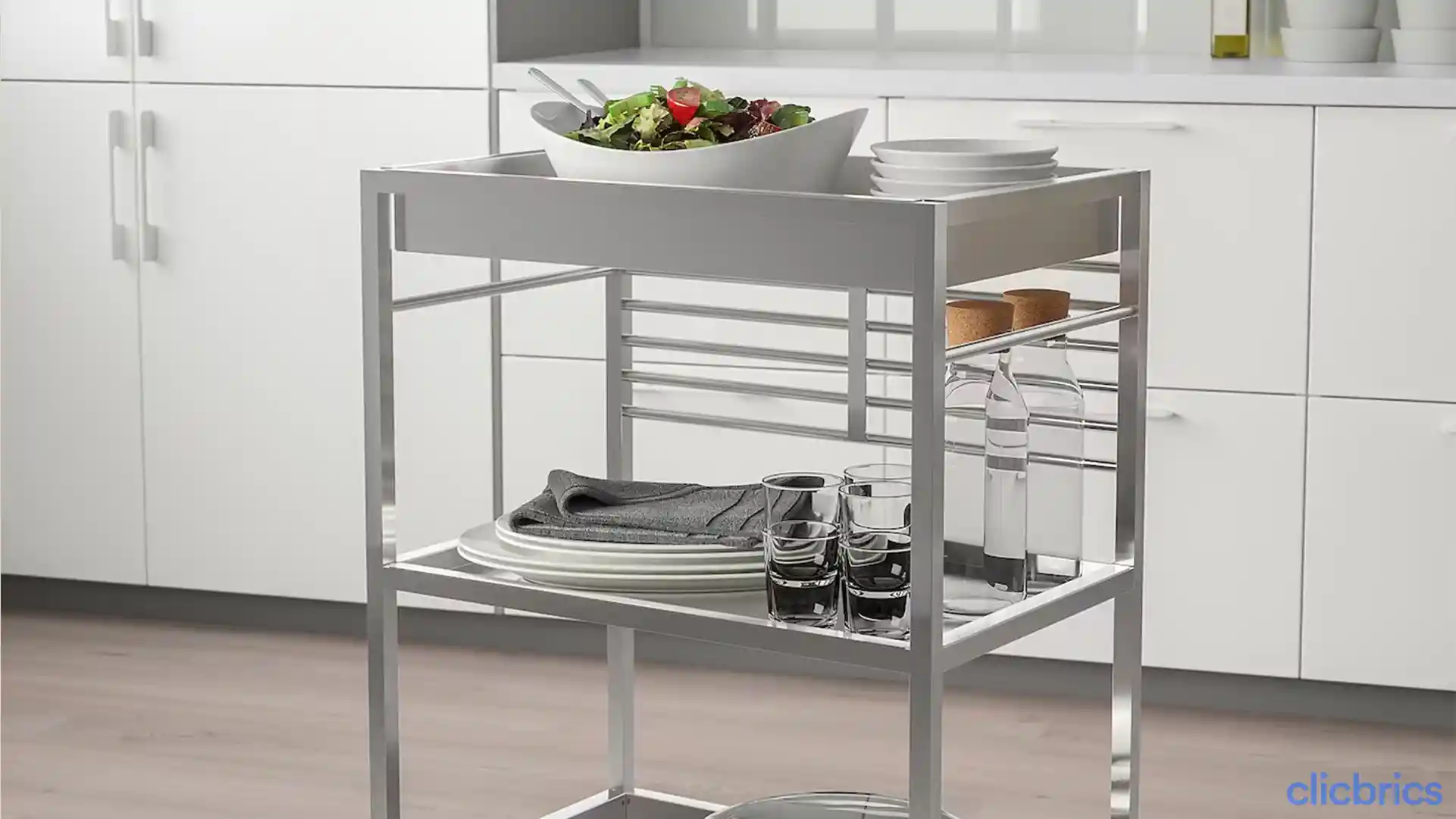 Stainless steel is not the only option available for a  modern kitchen trolley design; there are other elements like metals which can be used to make modern kitchen trolleys.   Iron and aluminium are some of the excellent metal choices. You can paint the metal carts in colours like bronze, gold, or silver for even more personalisation. It will give your kitchen an elegant and royal look if you move lightweight items around the kitchen. 
Also Read: 10 Main Door Design Ideas For Indian Homes |With Images|
6. Plastic-type kitchen trolley design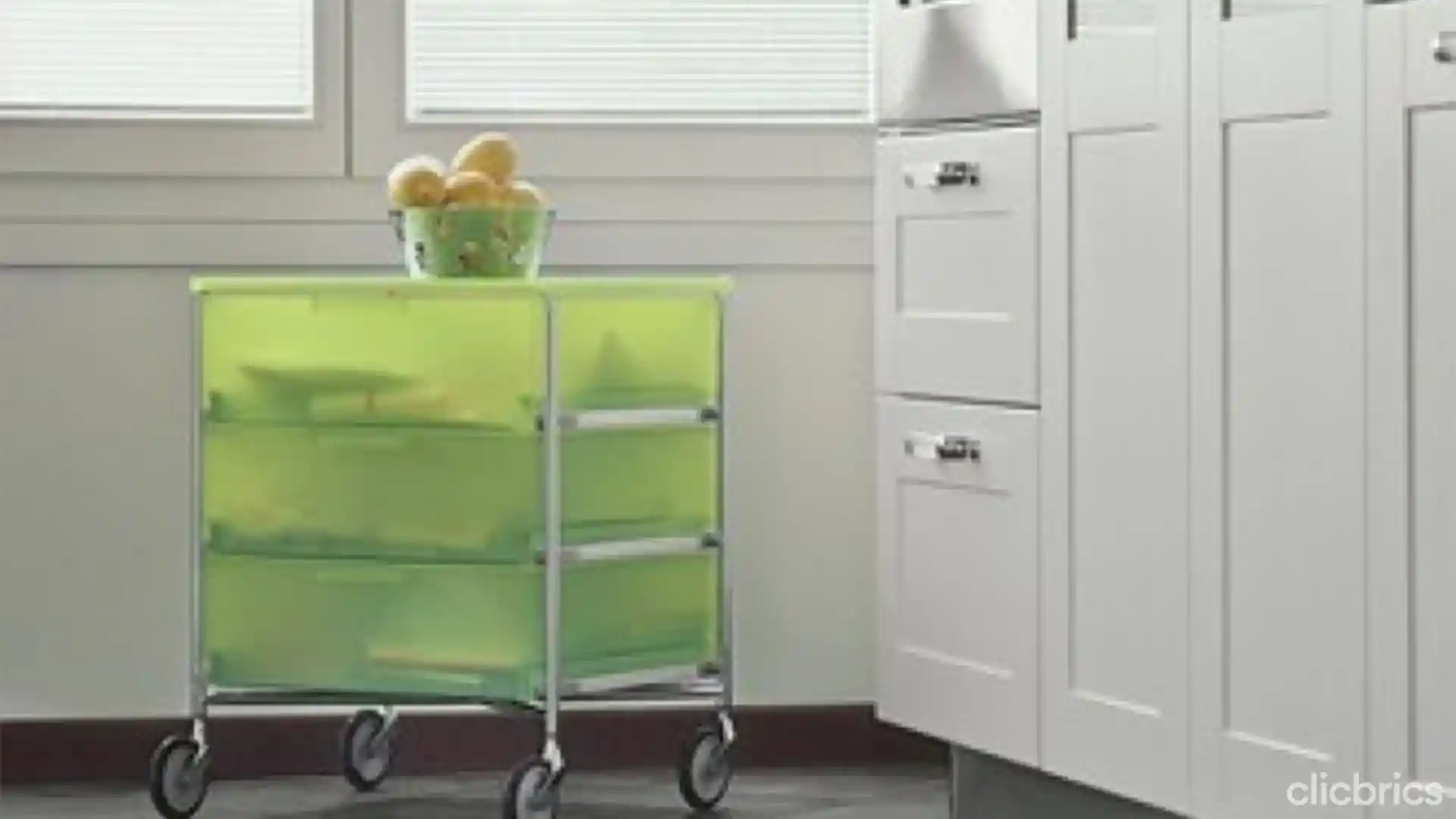 This style of kitchen trolley is specially made for those on a low budget or who cannot bother to shift large trolleys. This is because this kitchen trolley design is made of plastic, is lightweight and quite manageable. It makes them easily accessible in the market at reasonable prices. The plastic trolleys can even be disassembled, stored, and then pulled out when you're ready to utilise them.
7. Modular Kitchen Trolley Design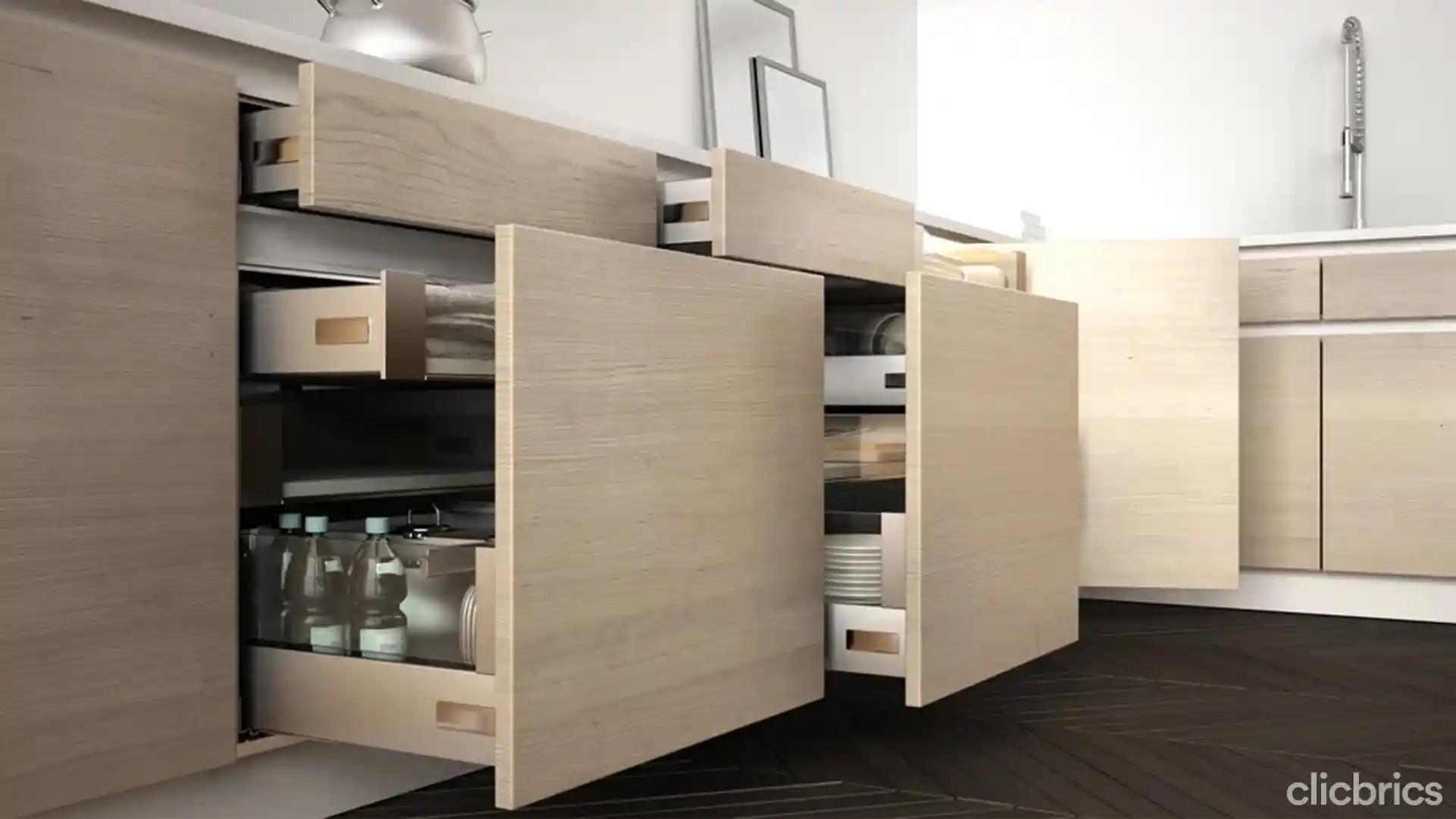 If you want to mix things up, you should choose a modular kitchen trolley design. Since modular kitchens are created to utilise most of every available space in the kitchen, they have the advantage of improved space management.
8. Small Rectangular Kitchen Design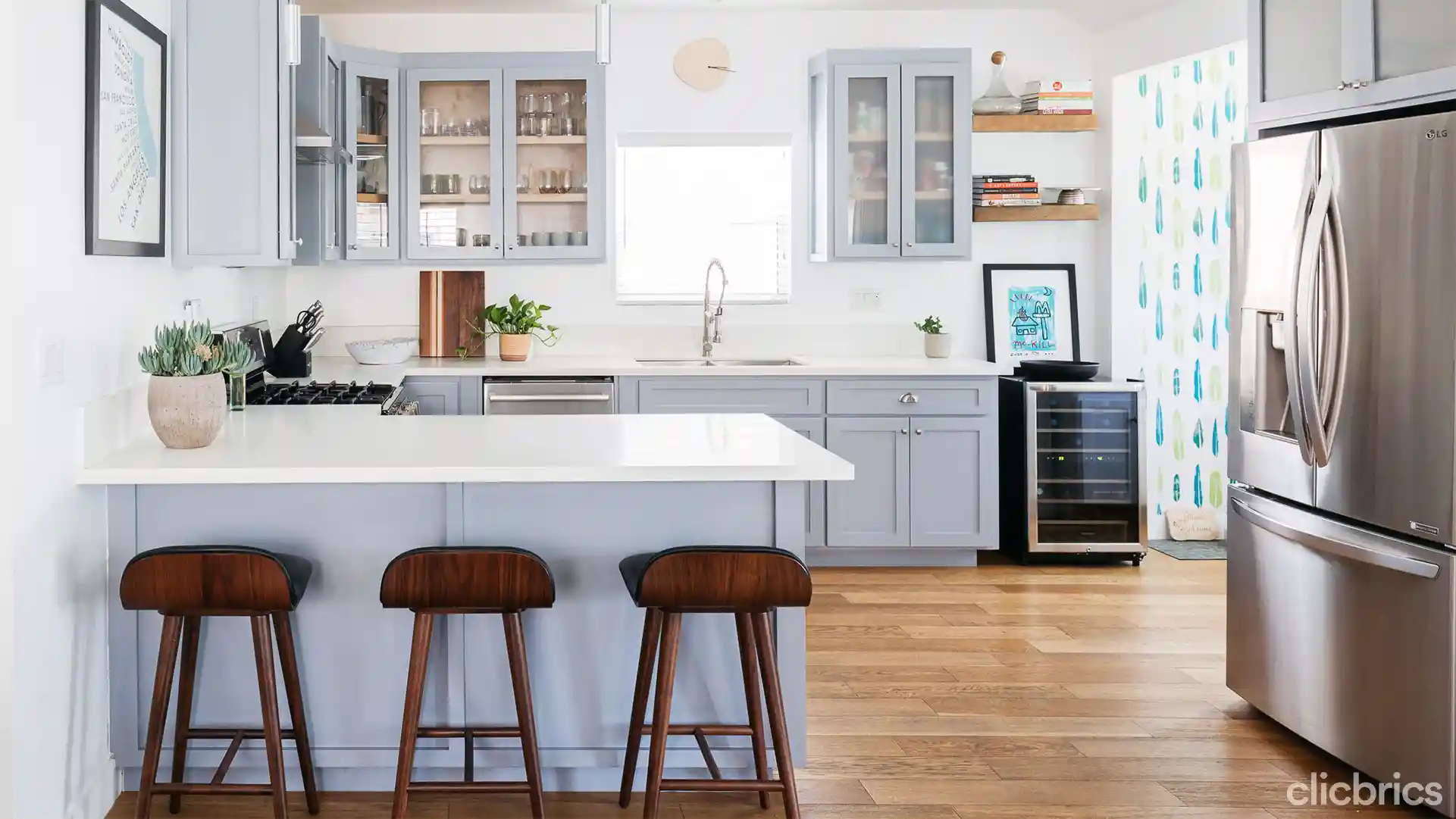 A table in the kitchen will help create a more cosy area where people can talk while eating. A small kitchen's elegance will also enhance with wallpaper. 
Culinary tools not only serve as a requisite in the kitchen but also have an artistic impact in the kitchen. The charm of culinary tools in a small rectangular kitchen will allow you to boost the look of your kitchen space. 
These above-mentioned simple yet classy kitchen trolley designs are easy to install and will definitely not put a strain on your budget. So, which kitchen trolley design did you like best? Let us know in the comments section!