Table of Content:
Tis' the Season! Yes, our favourite festival is just around the corner marking the beginning of illuminating joys.
Diwali is a five-day festival that commences with Dhanteras. The meaning of Dhanteras is derived from the Hindi words "Dhan," which means wealth, and "Teras," which means thirteen. Dhanteras is thus observed on the 13th lunar day of the Hindu month of Kartik.
Falling two days before Diwali, there lies a fascinating story behind the importance of Dhanteras and dates back to when Gods ruled the earth.
Excited to know already? Let's take you through!
Dhanteras Significance: The Story Behind
As per the Indian Puranas, Lord Dhanvantari, an incarnation of Lord Vishnu, emerged from the ocean churned by Demons and Gods alike. Lord Dhanvantari appeared with a golden pot consisting of nectar (Amrit) for the welfare of mankind.
This is why Dhanteras, also known as Dhanatrayodashi, is dedicated to the lord of Ayurveda, Dhanvantari.
Another Tale on the Significance of Dhanteras
There is another legendary story that depicts the importance of Dhanteras. It says that King Hima's 16-year-old son was predicted to die from a snake bite on the fourth day following his marriage. So, when the time came, his new bride piled all her jewelry and gold coins against the room door, blocking the entrance.
To keep her husband awake, she lit candles and sang hymns. When the god of death appeared as a snake to bite the prince, he was blinded by the glittering gold and waited until morning, listening to the new bride's songs. Ultimately, the young prince's life was spared, and Dhanteras was celebrated by welcoming Goddess Laxmi and Lord Yama, the god of death.
Also Read: Take Tips to Make Your Home Ready for Dhanteras
Dhanteras Pooja Rituals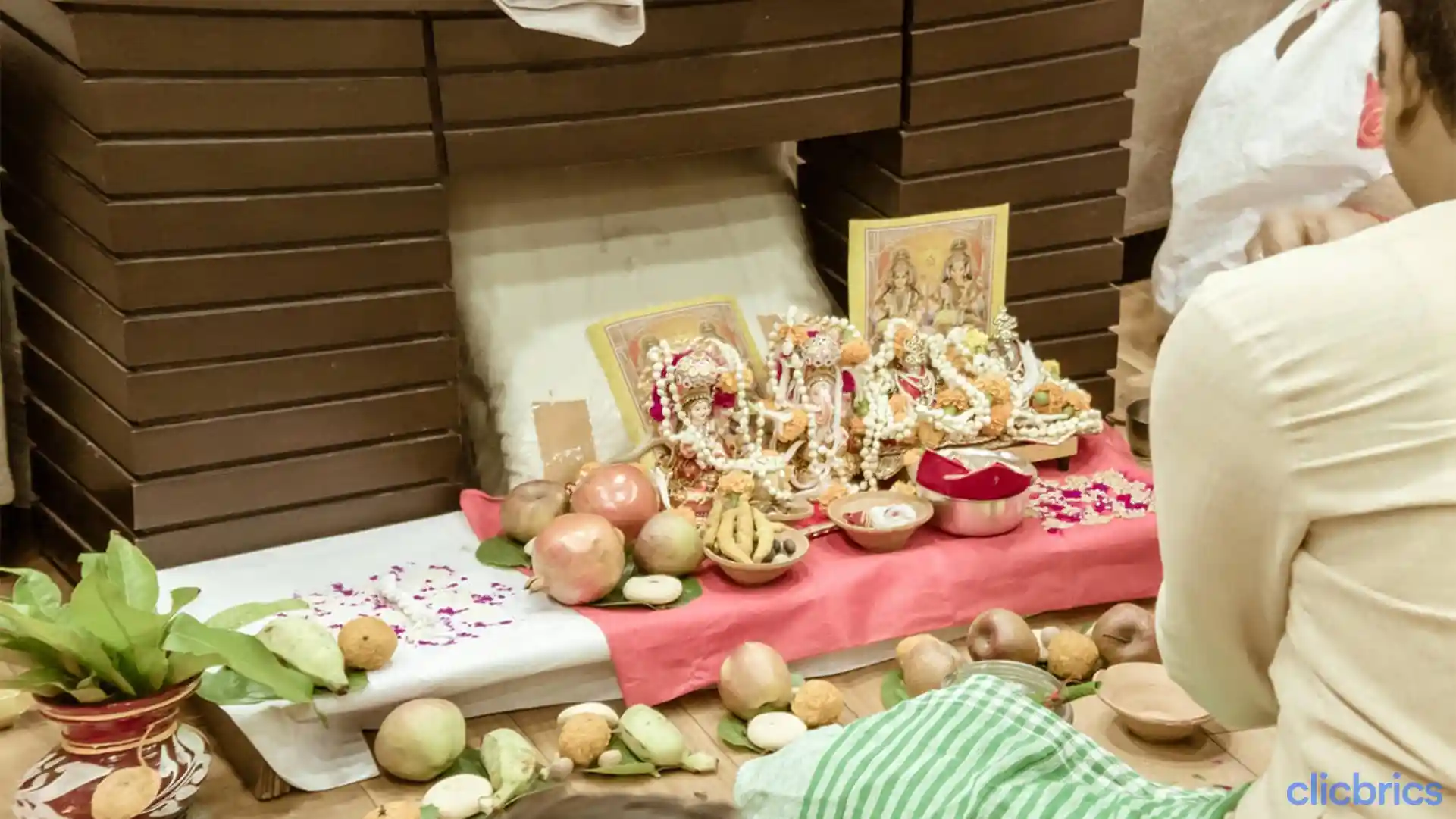 Dhanteras holds great religious importance in India and is celebrated with enthusiasm and vigor. Momentous rituals performed on this day are as follows:
Home and office decorations include lamps, lanterns, rangolis, Diyas, and footprints of Goddess Lakshmi.

People dress up and perform Lakshmi or Dhanteras Pooja to bring wealth and prosperity into their homes and offices.

Following the Lakshmi Pooja, bhajans and other devotional hymns are sung in praise of Goddess Lakshmi.

Devotees offer a sweet "Naivedya" to Goddess Lakshmi, which is made of jaggery and coriander seeds.

Following Shodashopachara and worshiping Lord Dhanvantri during dhanteras is a tradition. Shodashopachara is a worship ritual that consists of 16 different procedures.

People in rural areas worship their cattle on this day because they are a significant source of income.

The day following Dhanteras is referred to as "Yamadeepdan" or "Narak Chaturdashi". Women light diyas as a symbol of paying respect to Lord Yama for their husband's and family's longevity and prosperity.
Dhanteras 2022 Celebrations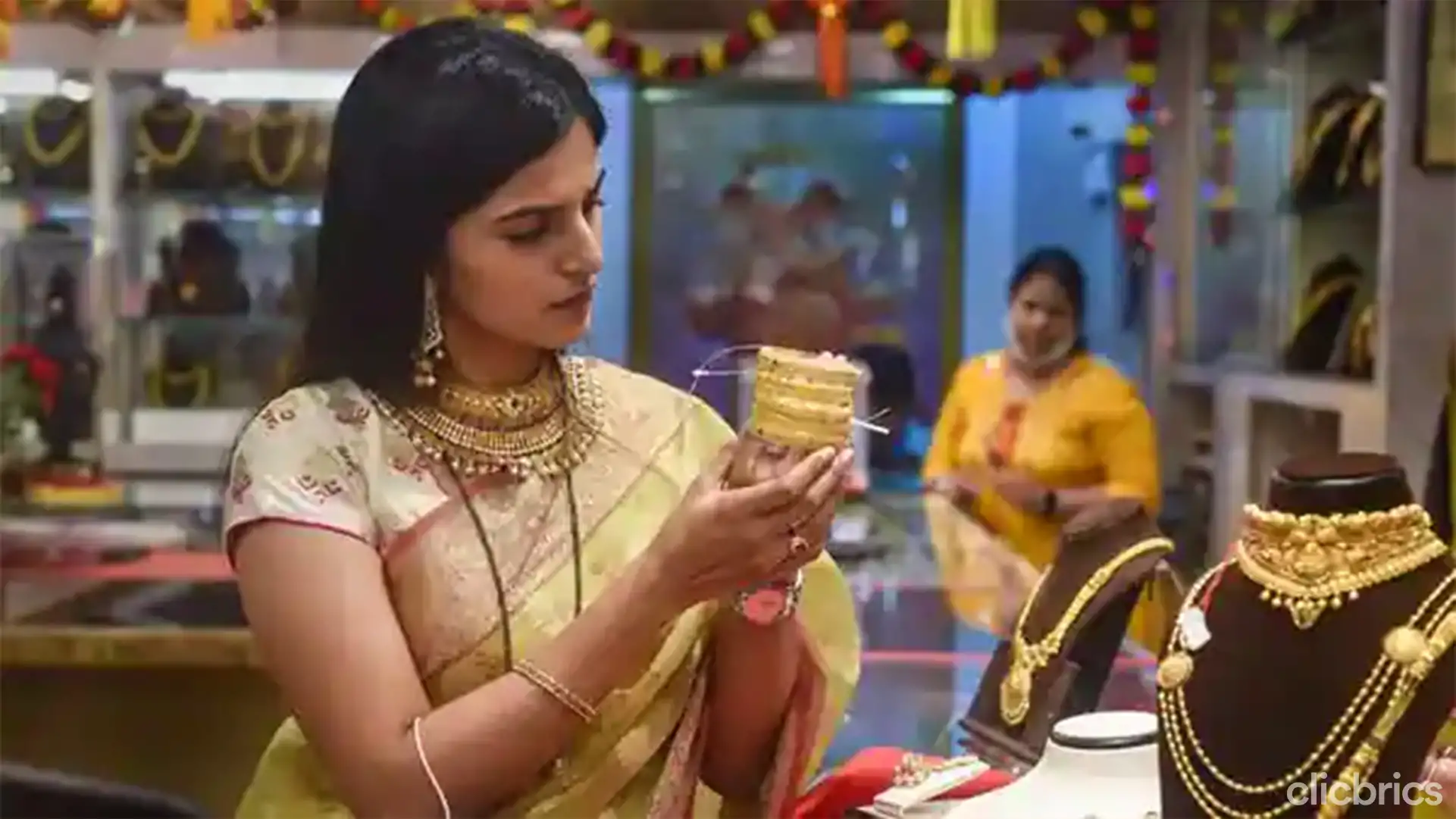 Dhanteras observe the prayers for good health, well-being, and abundance. 'Dhanteras' importance is as such that it is celebrated to achieve long life, success, wealth, and luxury.
Its celebrations often include:
On Dhanteras, purchasing gold or silver jewelry or coins is considered highly auspicious. It's the same as bringing Goddess Lakshmi into your home.

Part of the dhanteras celebration involves purchasing utensils that contribute to household wealth.

Buying any "metal" on Dhantrayodashi represents good luck and fortune.

There is also a ritual of lighting Yamadeep. This ritual involves lighting a diya outside one's home for Yama, the Lord of Death. Lighting this diya is believed to ward off all evils and prevent untimely deaths in the family.
Also Read: This Diwali is the Perfect Time to Gift Yourself an Investment in a Property
Dhanteras 2022 Date and Time
As per the Hindu calendar, Dhanteras always falls on the 13th Lunar Day of Krishna Paksha in Kartik.
Dhanteras 2022 will be celebrated across India on Sunday, October 23, 2022, with people purchasing gold, and new clothes, cleaning their homes and making other preparations. The five festivals, which begin with Dhanteras 2022, culminate with Bhai Dooj, a special occasion celebrating the bond between siblings.
Dhanteras 2022 Date & Timings Schedule
|  Event |   Timings |
| --- | --- |
|  Dhanteras Puja Muhurat |   6:59 PM to 8:18 PM |
|  Trayodashi Tithi Begins |   6:02 PM, Saturday, October 22, 2022 |
|  Trayodashi Tithi Ends |   6:03 PM on Sunday, October 23, 2022 |
|  Pradosh Kaal |   05:45 PM to 08:18 PM |
|  Vrishabha Kaal |   06:59 PM to 08:54 PM |
Dhanteras: A Festival of Reunions & Abundant Joys
With a deeper understanding of the importance of Dhanteras, we are now even more excited to celebrate it with great fervour and joy.
October and its associated festivals are a time for family reunions, making friends, dressing up, decorating homes, trying new foods, finding new ideas, and finding love. When the air is as festive as it is at Dhanteras and Diwali, it makes us feel we belong and helps us share our joy with others.
Wishing you all a Happy Dhanteras 2022 in advance!